When I fly the 5-by-8 I feel I should not take pictures. Showing only smaller flags this day, I would attempt a few.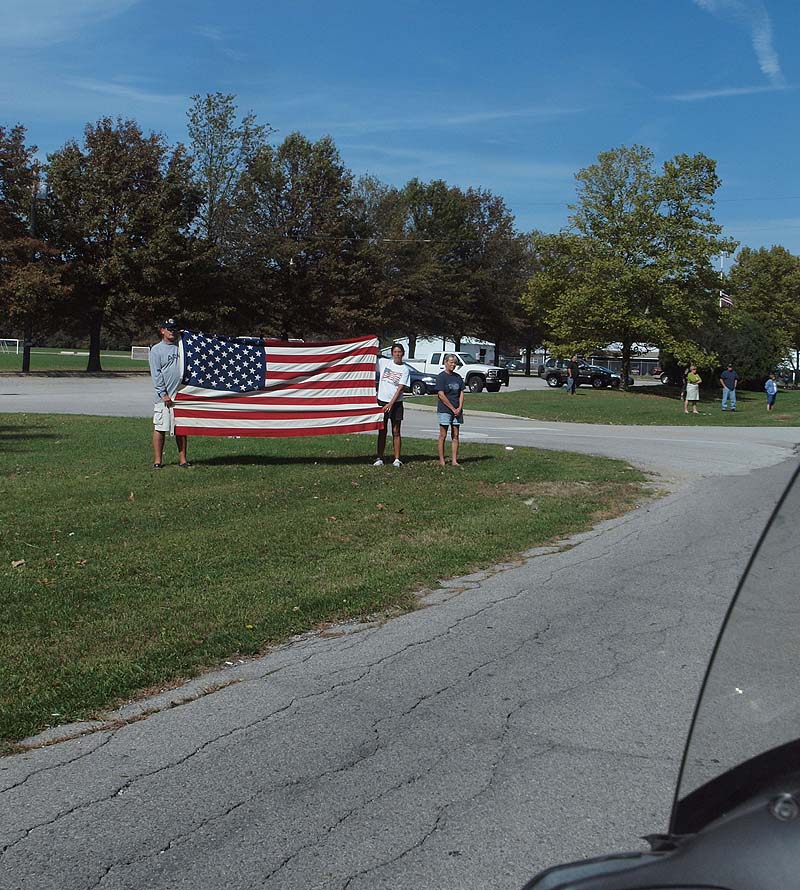 In recent years I have developed a new appreciation for the simple act of standing at attention.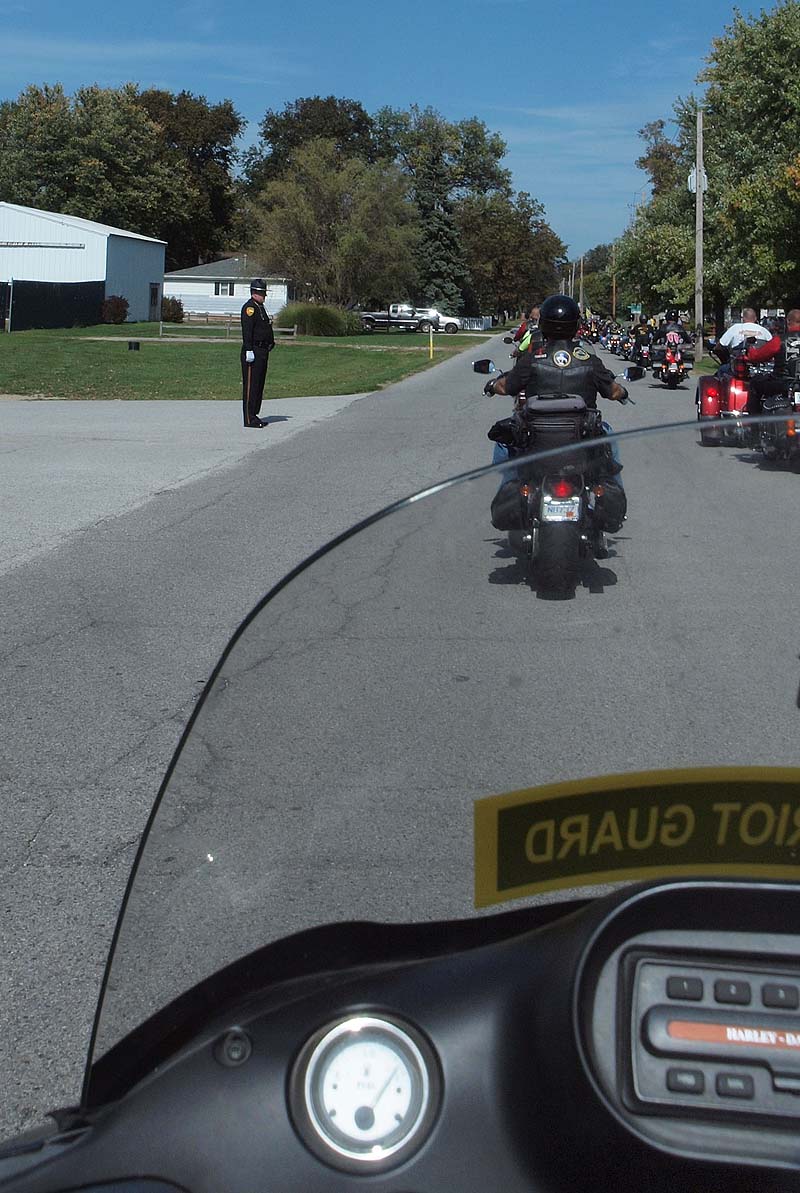 Intelligent, he can negotiate and decide. Skilled, he can shoot and ride.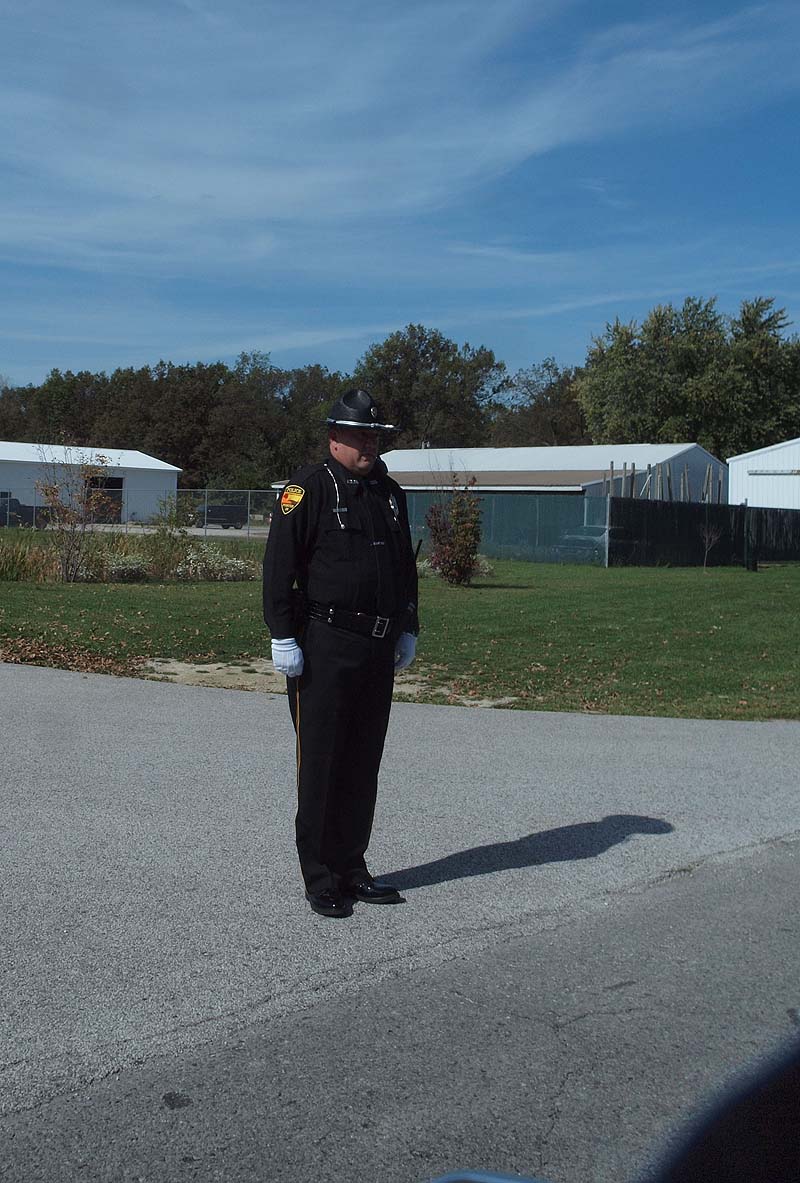 He stills all that and signals with his whole body that Jim commands the whole of his attention.
Like the airport escort three days earlier, the route was lined with many neighbors who sought to demonstrate their gratitude.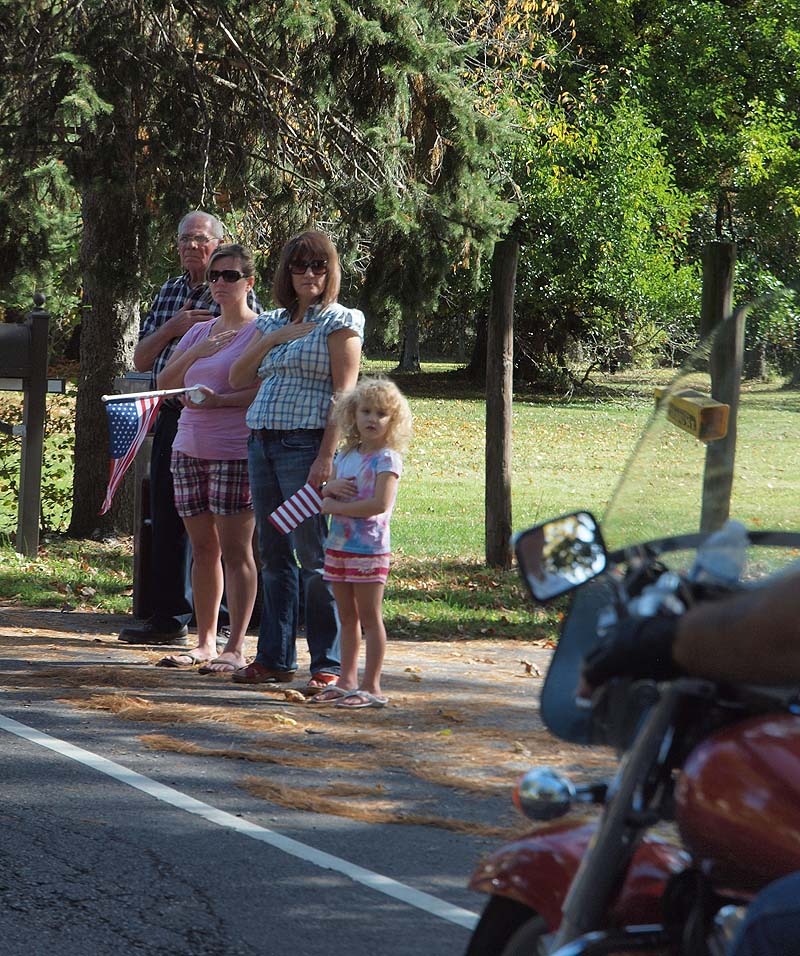 Gratitude for Jim and gratitude for Jim's family.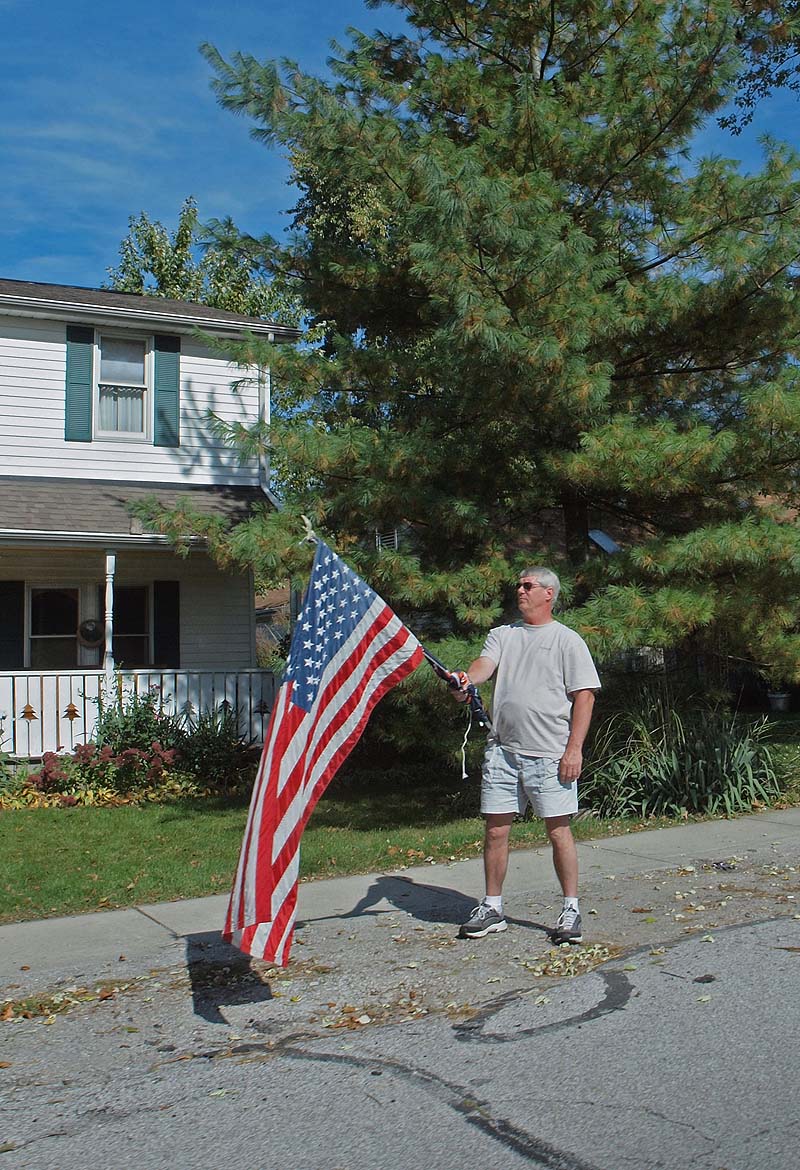 They came out to acknowledge a debt they know they can never repay.


"Selfless sacrifice" for Nicholas Sprovtsoff of Davidson, Michigan and for Christopher Diaz of Albuquerque, New Mexico and for 312 million other Americans.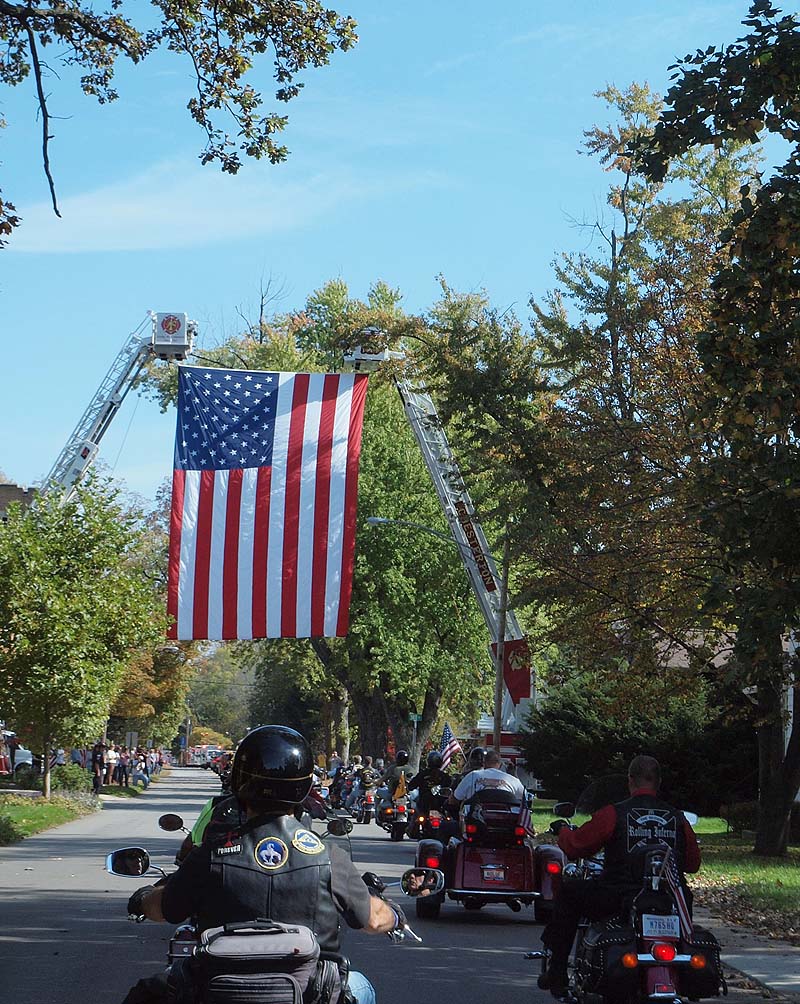 That is why they came and stood and for a few minutes gave their whole attention to the passing procession.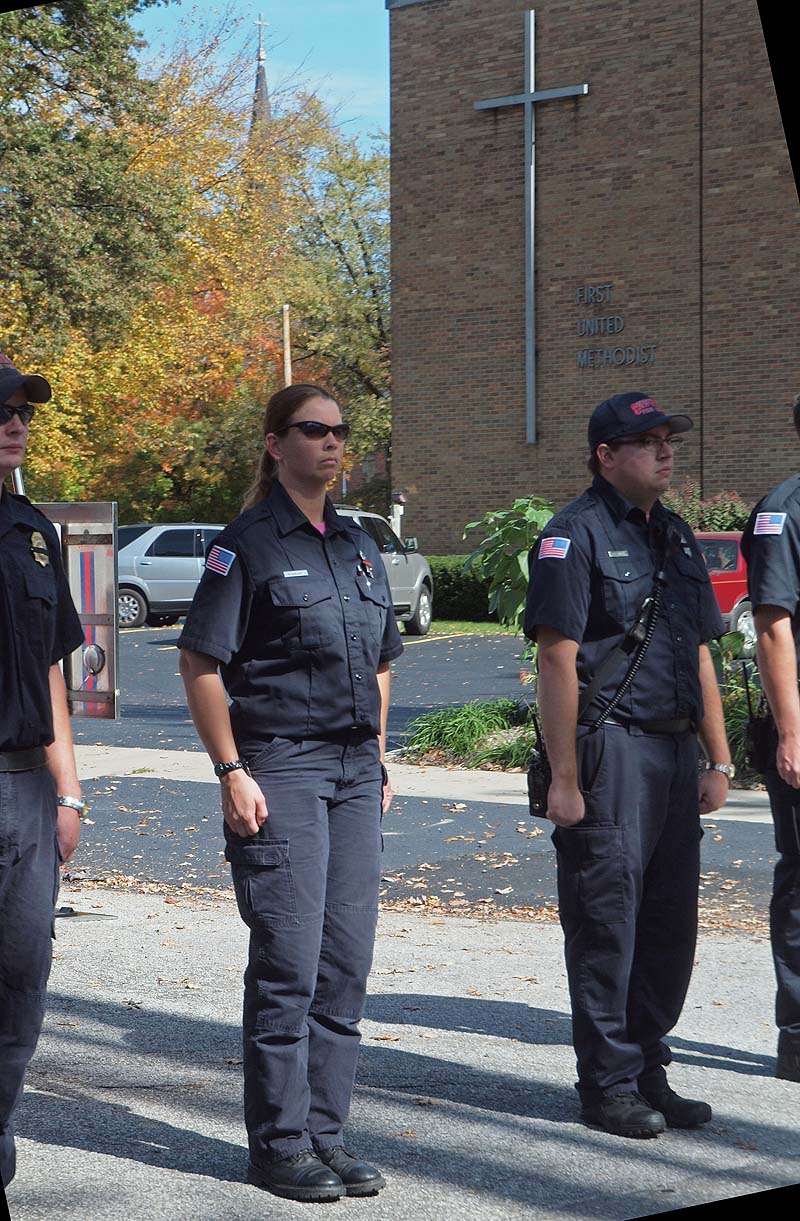 We parked on the street with homes on one side and a cornfield ready for harvest on the other.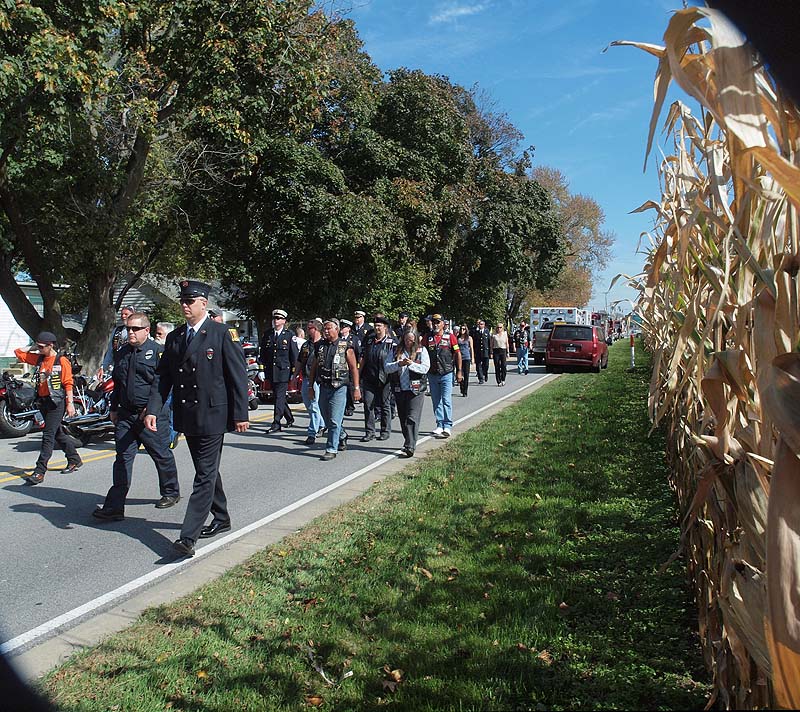 The rifles were already in place.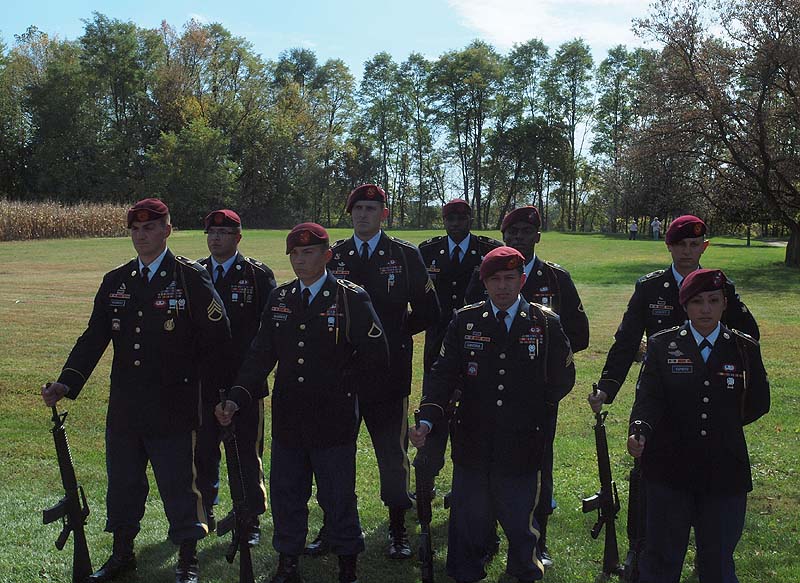 Specialist Popp was standing by ready to do his job. He has two combat bars on his sleeve.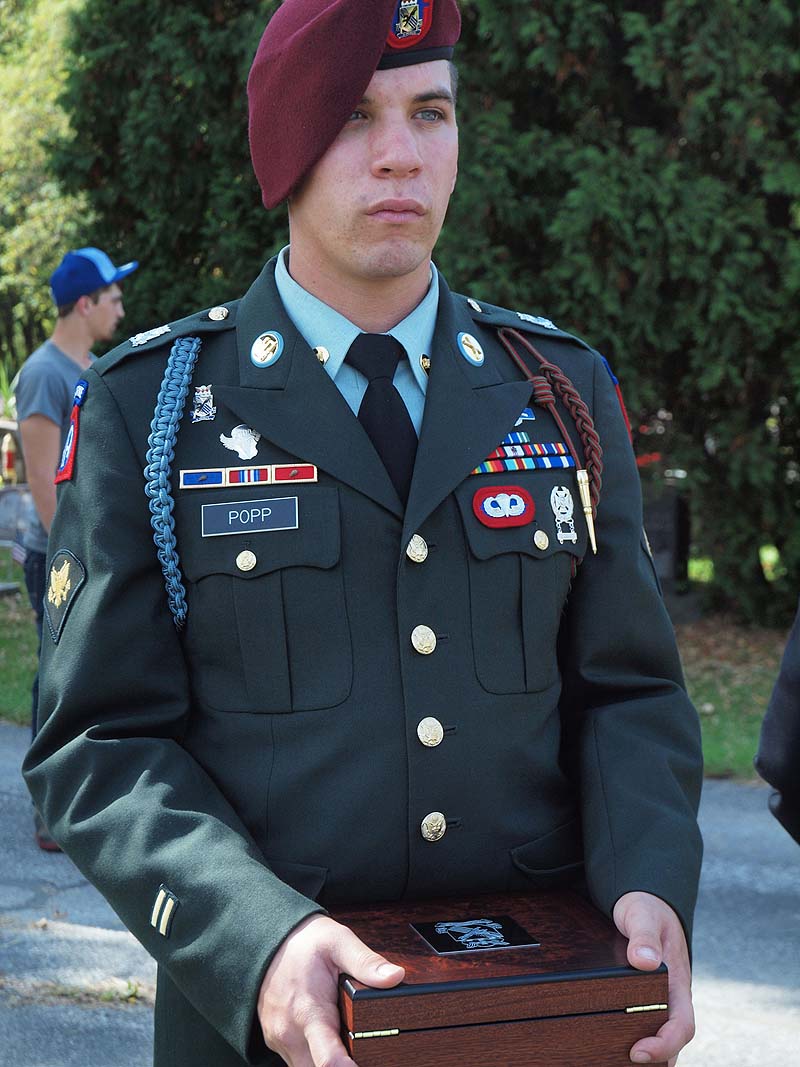 Major General Umbarger, Adjutant for the Indiana National Guard since March, 2004, was standing by ready to do his job.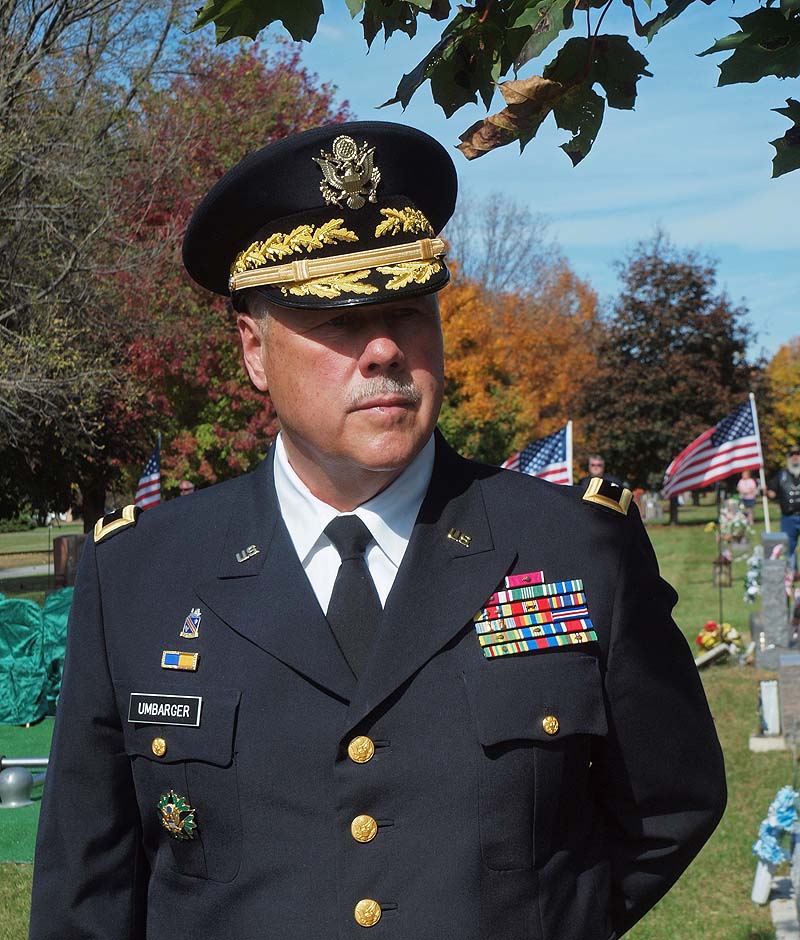 The Fire Department personel moved forward. Jim would have been a fireman one day, as my step-son Jim now is.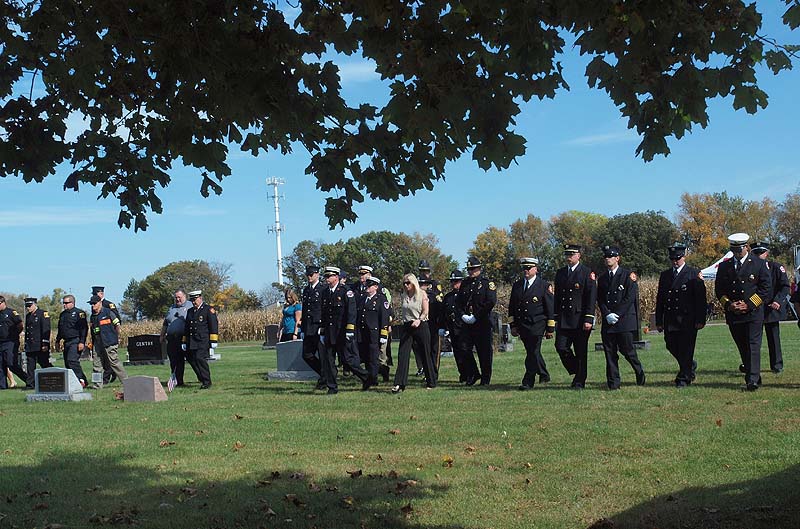 Most of the procession was still in their cars when the drums and pipes led the hearse to the gravesite.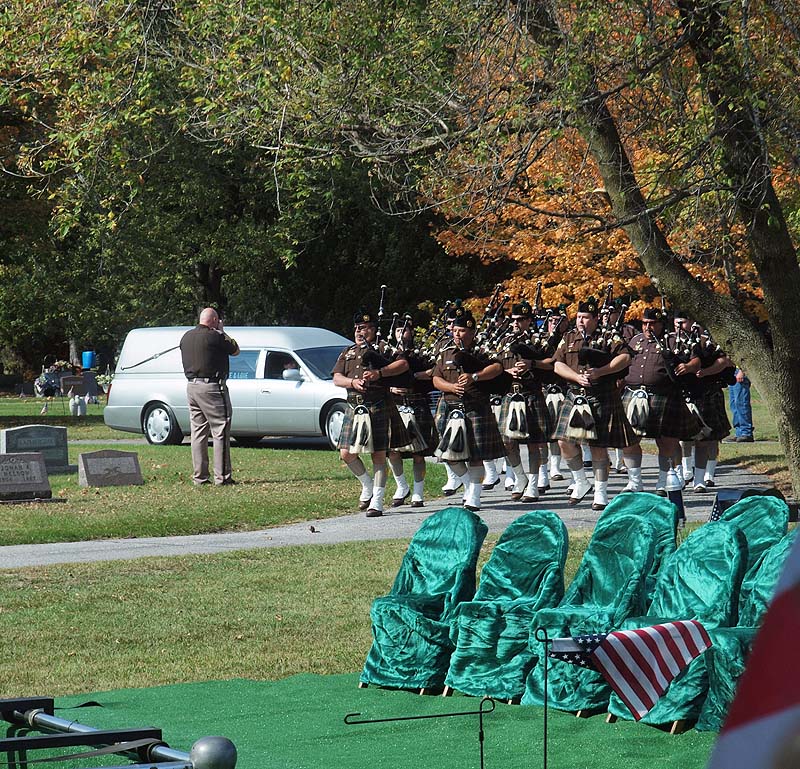 And then we stood. We stood while the cars parked and their passengers found their places. We stood for the religious ceremony. We stood for the military ceremony. We stood for General Unbarger to make an inspiring eulogy.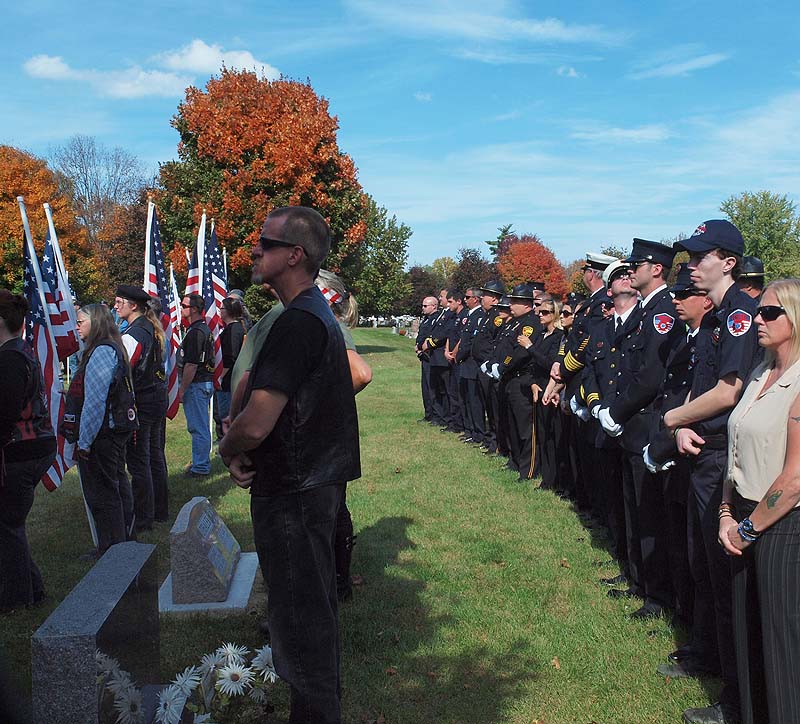 Over the years I have seen five or six occasions when one of us has collapsed. True to Jim's spirit, the most important thing to the EMS tech was his patient. But as the flag presentation neared, I thought they were too loud so I went over and told them so. As I have said before, I don't go to these funerals to make friends.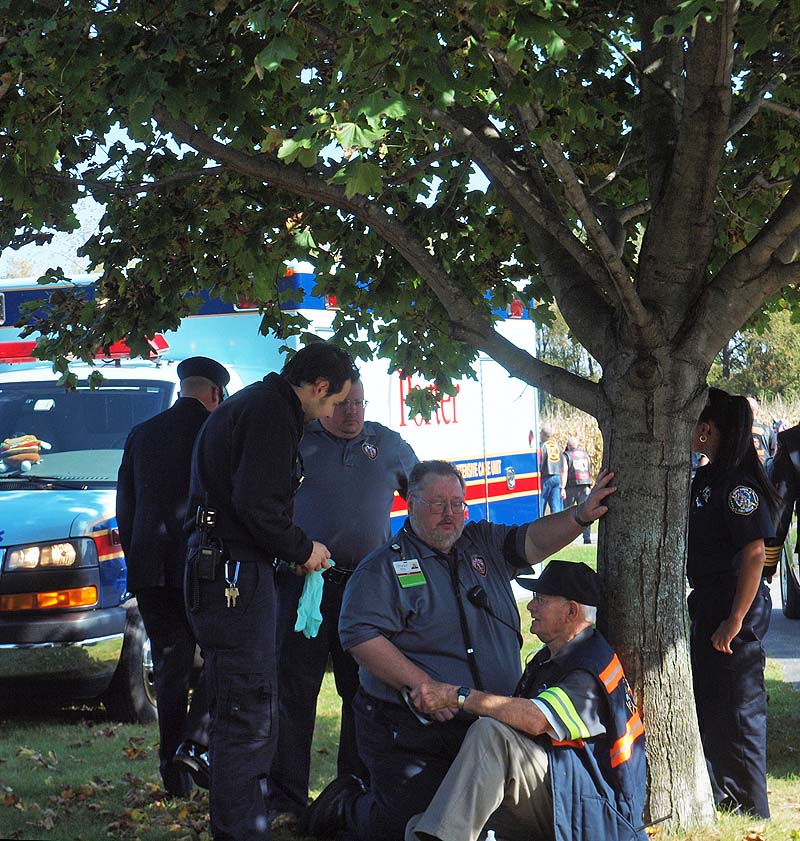 Happily, it turned out all right. There was a moment as the casket was carried to the grave when the lead paratoopers had difficulty with the unsure footing and their awkward load. I had to smile as they suppressed their groans and struggled to finish their task. And then it was all over, at least for us outsiders.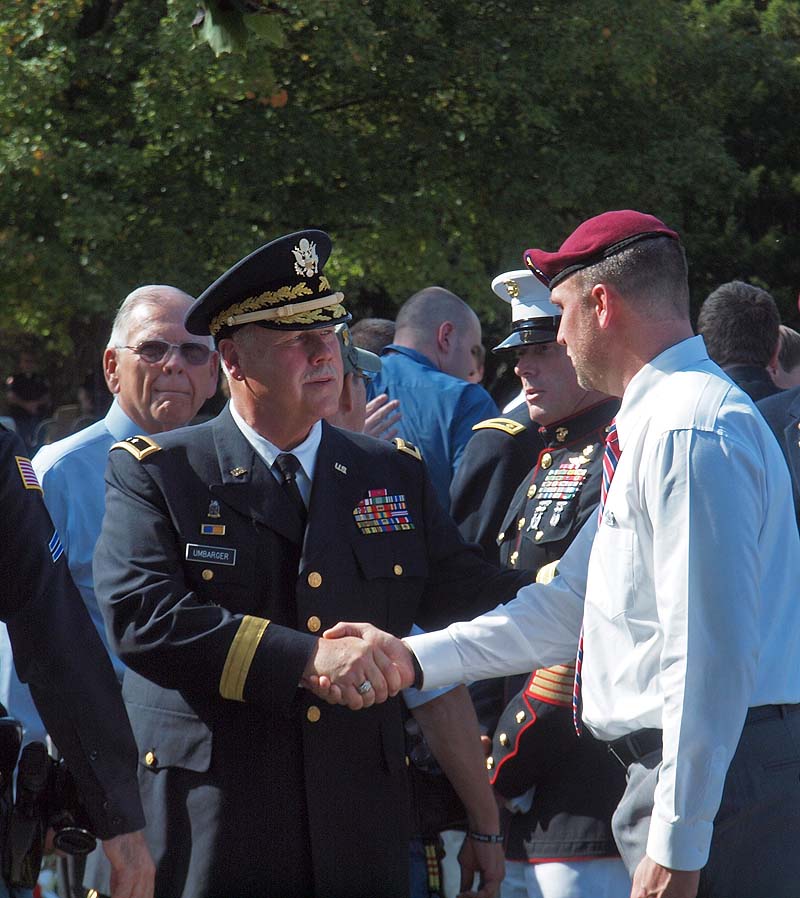 The guests from the 82nd tarried under a tree that had turned half-and-half.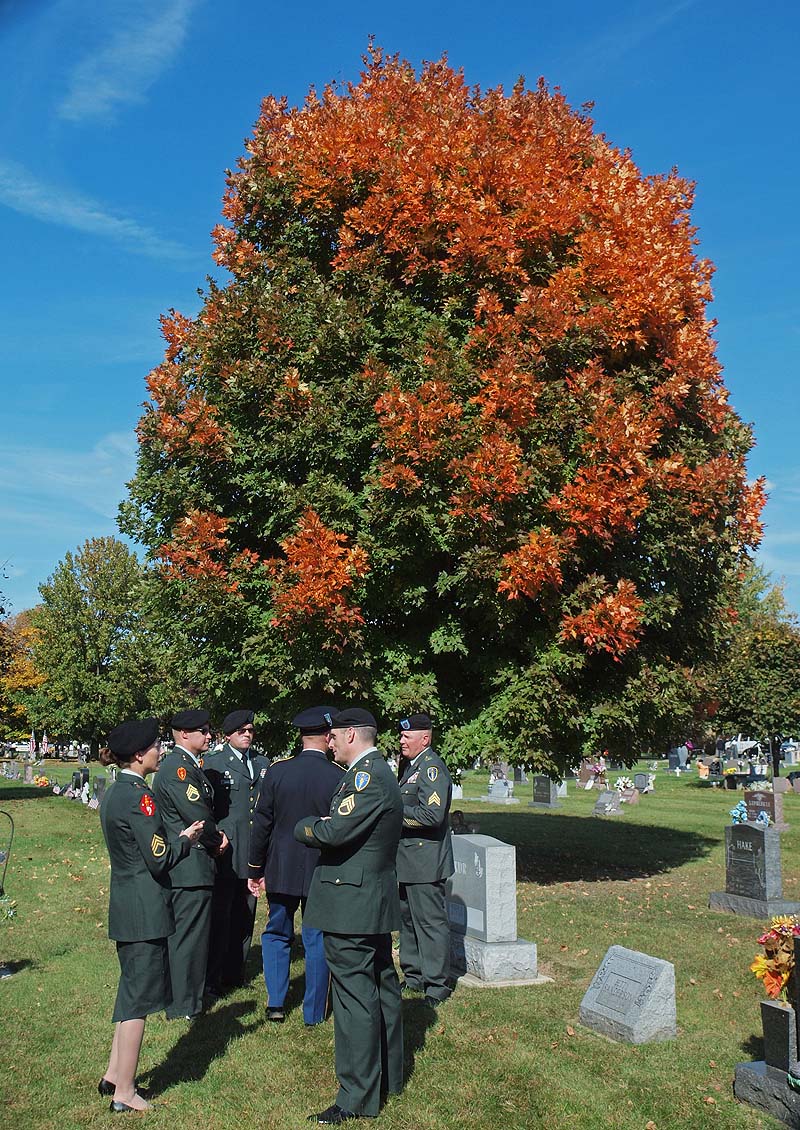 The PGRiders furled their star-spangled banners.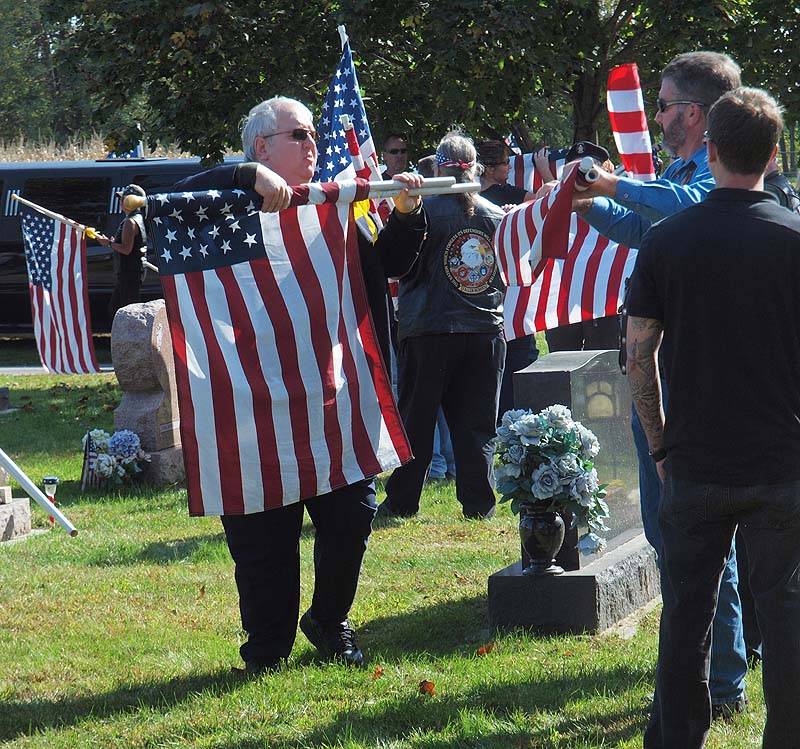 And one PGRider caught a ride.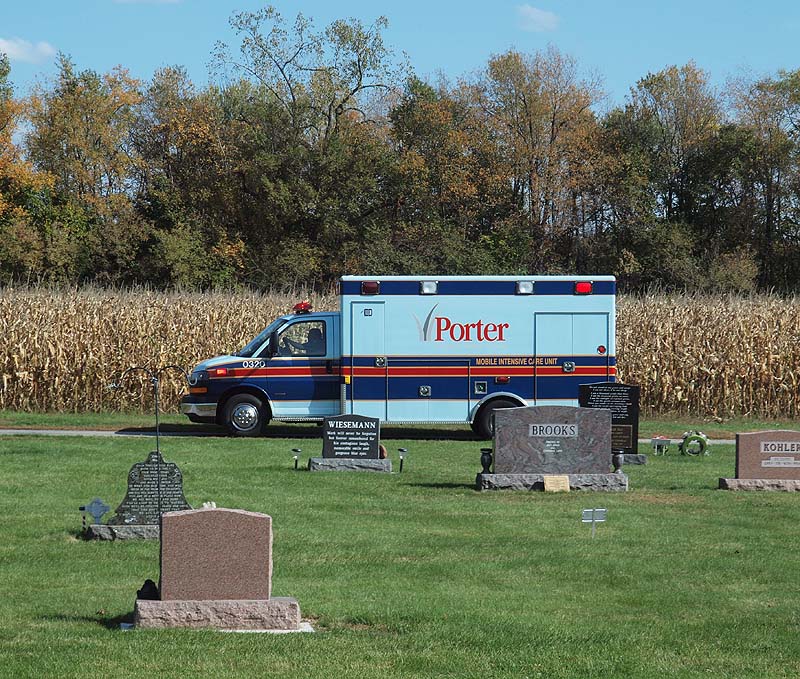 A year from now, if I am asked if I had attended the Butz funeral, I will have to refer to this website to answer. "We will never forget" is a statement of principle not a brag about memory. But in the former sense, it is true.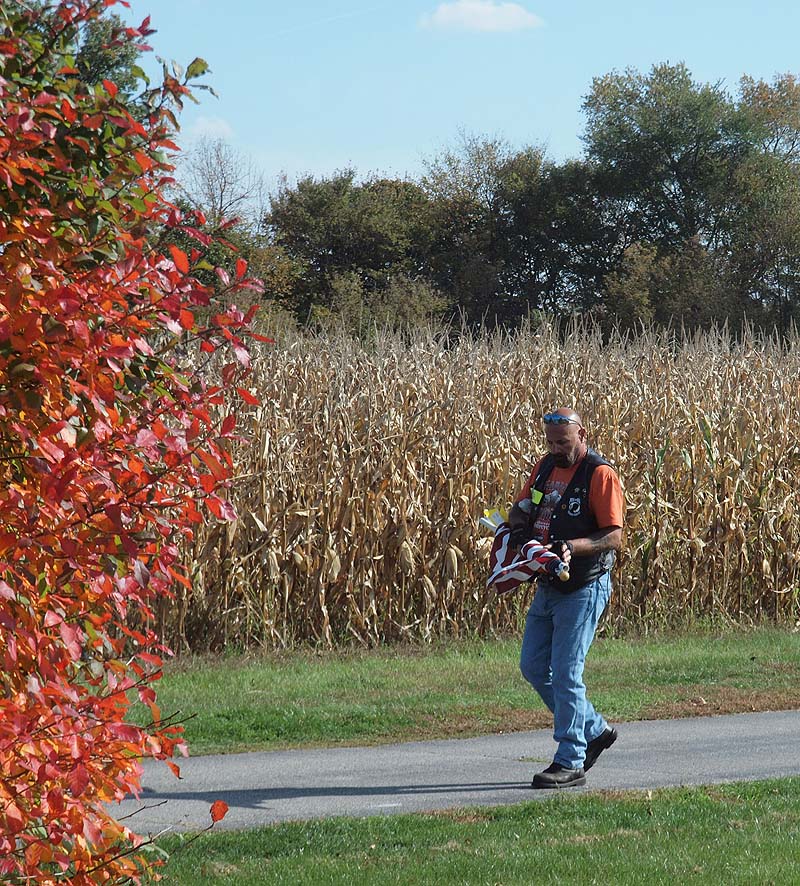 I don't speak for the PGR -- this is just my personal memorial to a few of our fallen heroes. These few page are for Jim Butz. No one asked me to do this and I know that some people resent me for doing it. But each of us PGRiders is unique. For better of for worse, this is my tribute to an army medic. He, like 343 NYC firefighters on 9/11 who, unlike everyone else present and against every instinct, ran toward the trouble.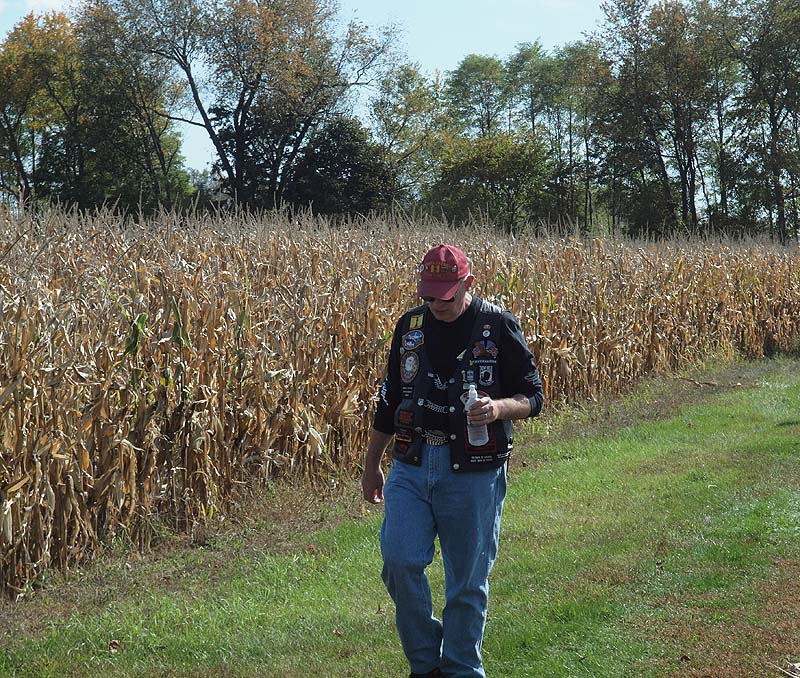 All 344 died in their effort to help.
back to the Jim Butz Mission
back to ALL MISSIONS