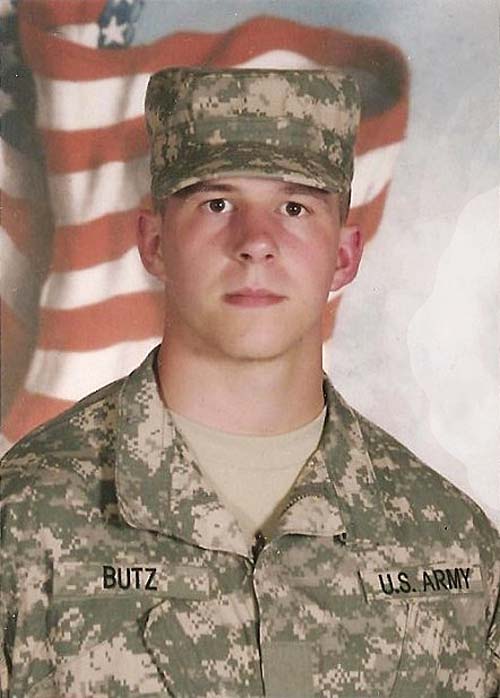 Jim's father, John Jr., told the Chesterton Tribune today that the U.S. Army is still investigating the circumstances of his son's death but, as he's been told, Jim's platoon of 24—an element of the 1st Battalion, 505th Parachute Infantry Regiment, 82nd Airborne Division—was working in support of a Special Forces detachment negotiating with local villages.

At some point the patrol had dismounted and two members of Marine Recon, tasked to Jim's unit, walked ahead for a reconnaissance, alert to the possibility of IEDs as they'd been reported in the area. "They walked up, they walked back, they didn't find anything," John said. "Then they walked back up again and there was an explosion and the two Marines went down. Jimmy didn't hesitate. He ran out to give aid and a second blast went off. He was killed in the second explosion. All three died at the same time."

http://www.chestertontribune.com/Duneland%20Community%20News/airborne_medic_jim_butz_killed_i.htm
~~~
After the three volleys, after Taps, after the folded flag was presented I saw Jim's brother on one knee beside the casket as it was suspended above a hole in the ground. He held his hand to his face and cried. Most of the guests had started moving toward their cars but the family and the Patriot Guard remained. But none of us approached him. After a minute he wiped his face and stood and returned to his family.

Several members of the 1/505 attended the funeral but the Honor Guard was drawn from the whole division. They had been rehearsing since the day Jim and the two Marines died. Each had purchased the new army dress uniform. They will mourn on their own time. Like the Patriot Guard Riders, they came ready to perform.

I am one of the PGRiders. We call Jim our brother but that is metaphorical. We came to honor him and we will remember him, but we are outsiders. To Jim's family: Thank you for inviting us. Like the Honor Guard, we didn't know Jim personally but we were glad to attend. This page is the story of Jim's last return to Chesterton as seen through the eyes of one of those outsiders. It follows the portraits of 32 other patriots.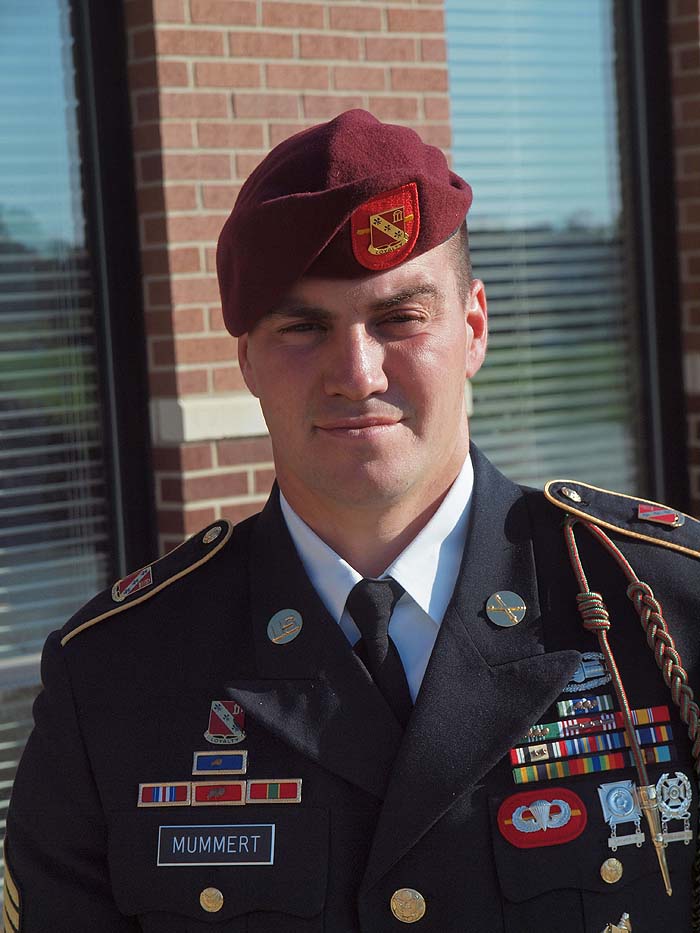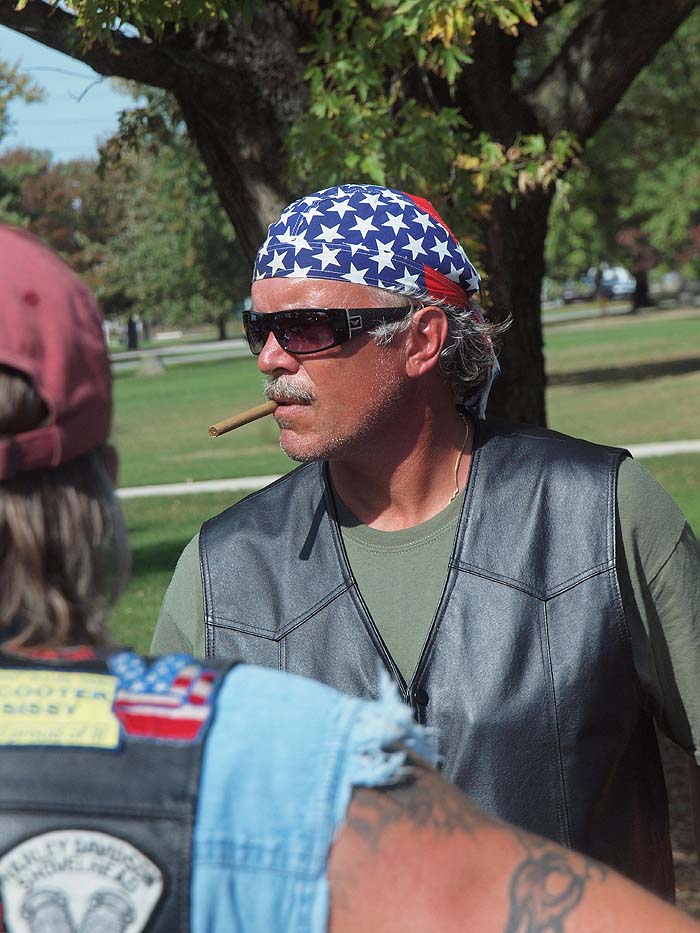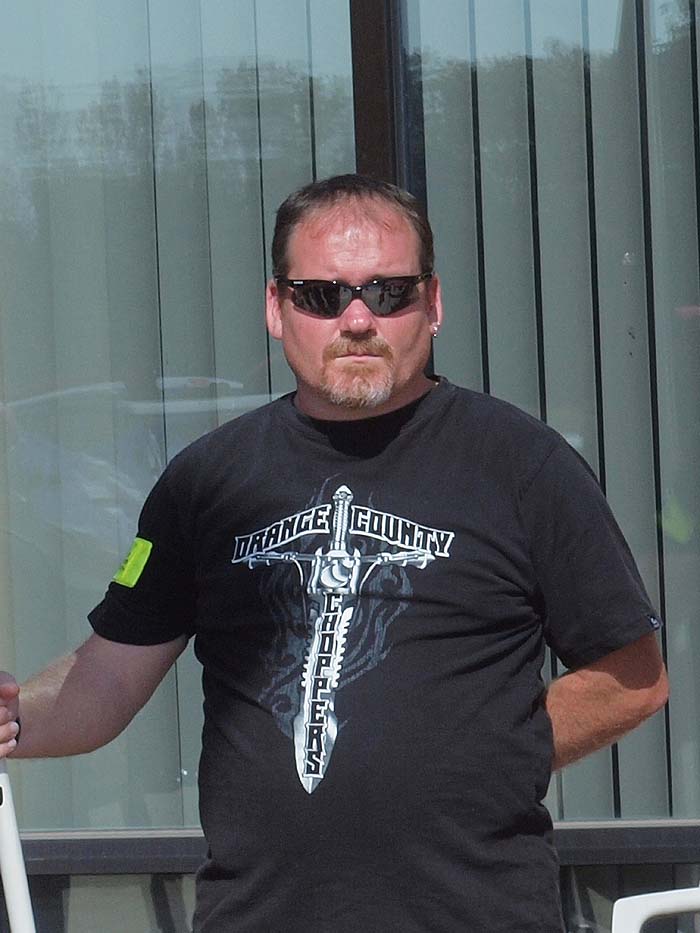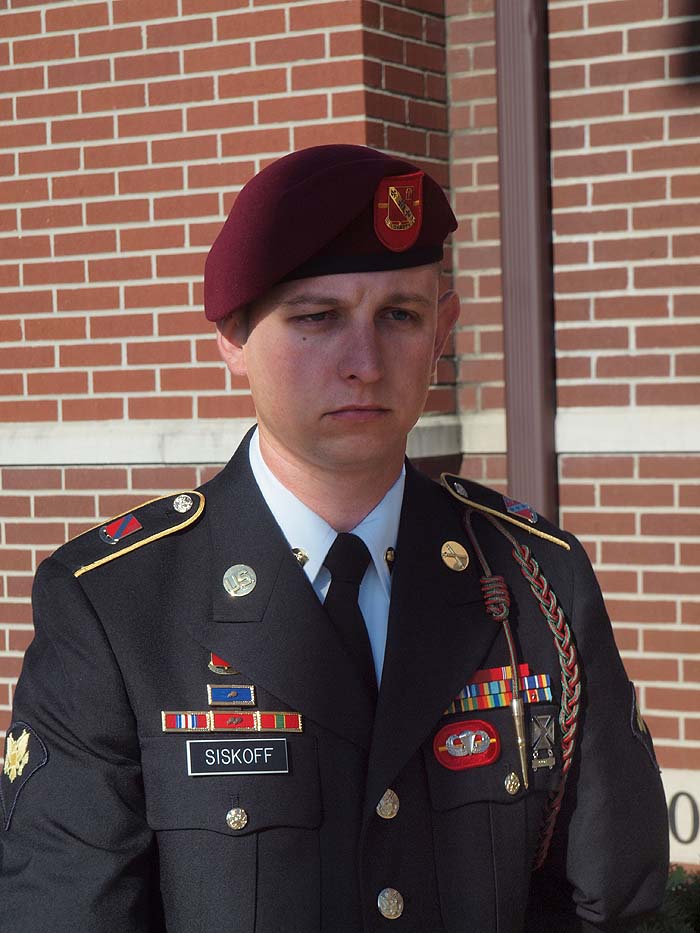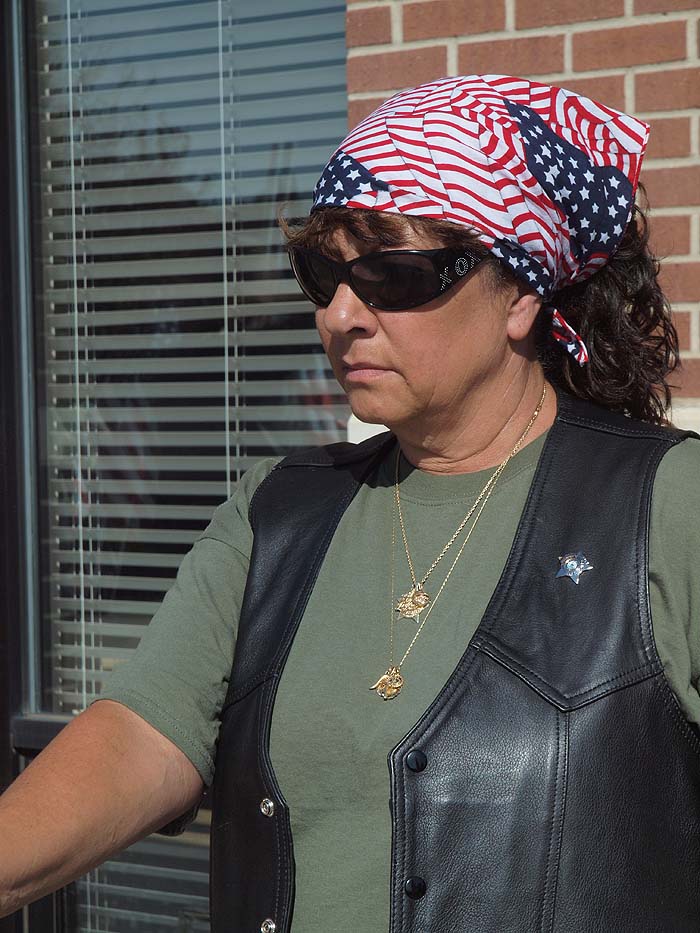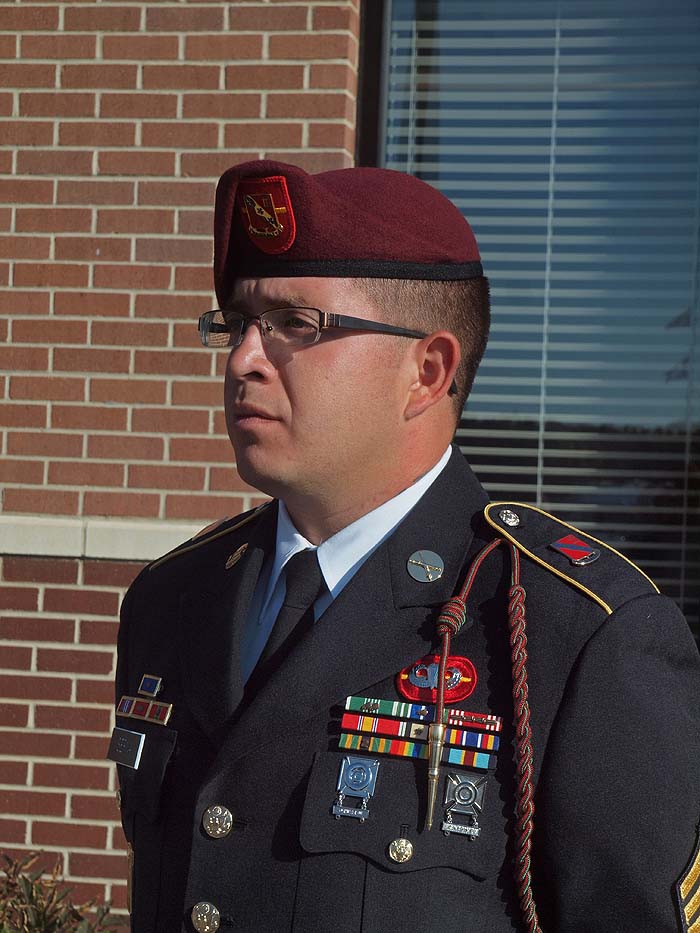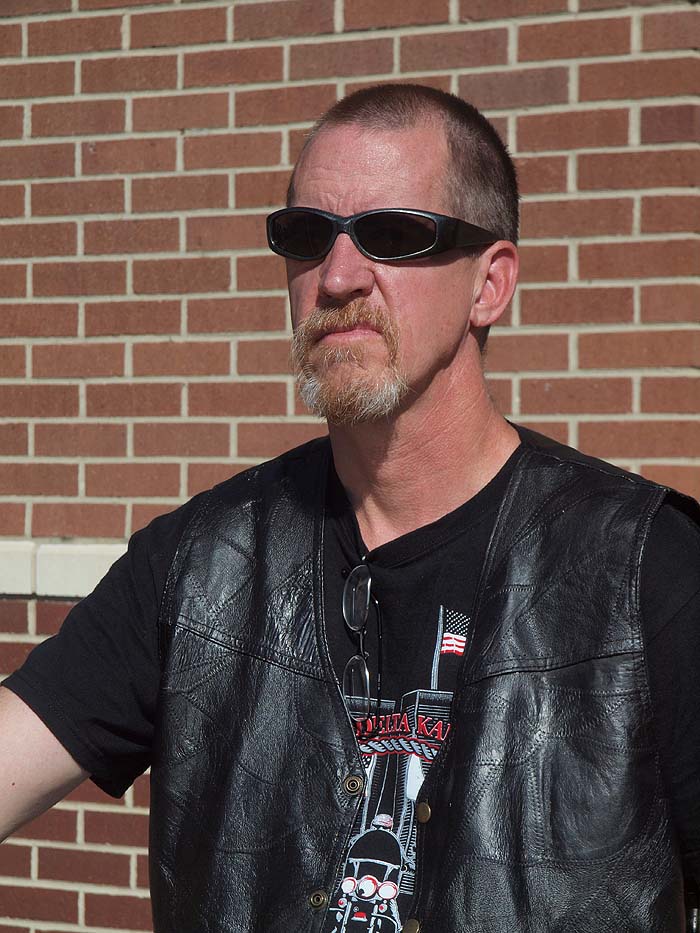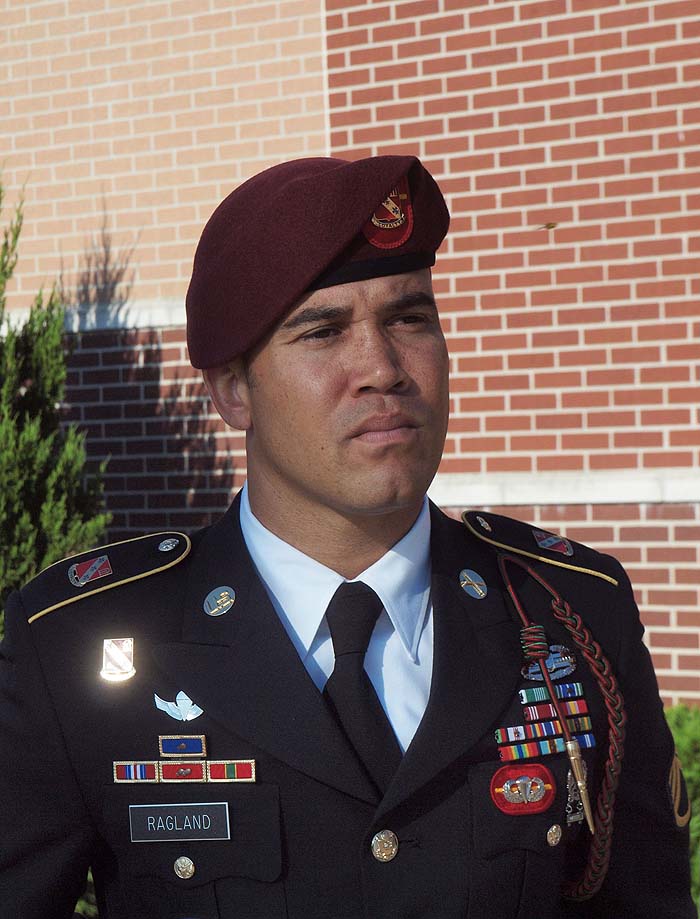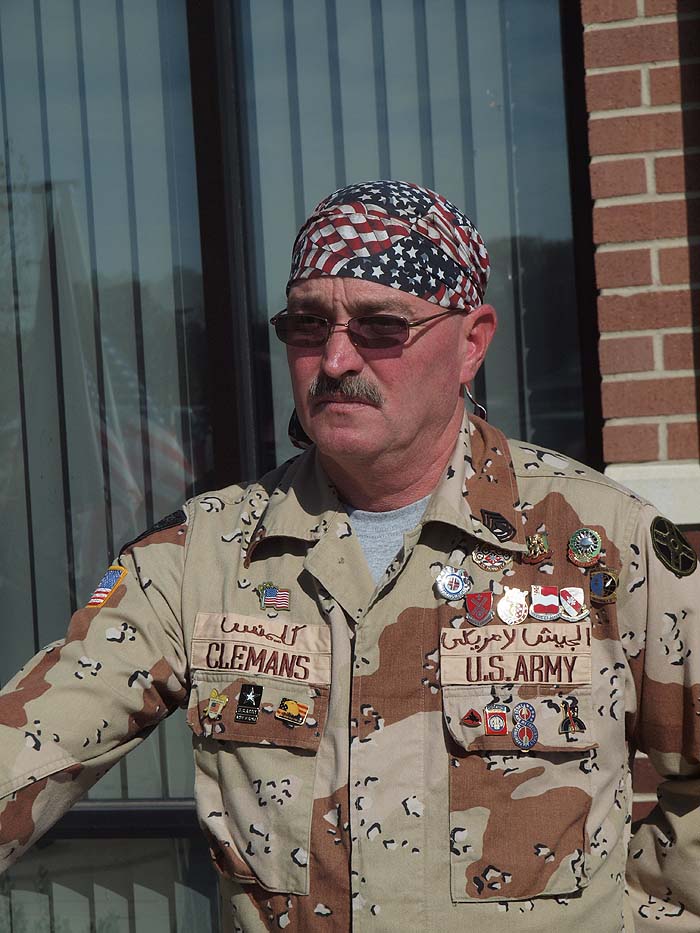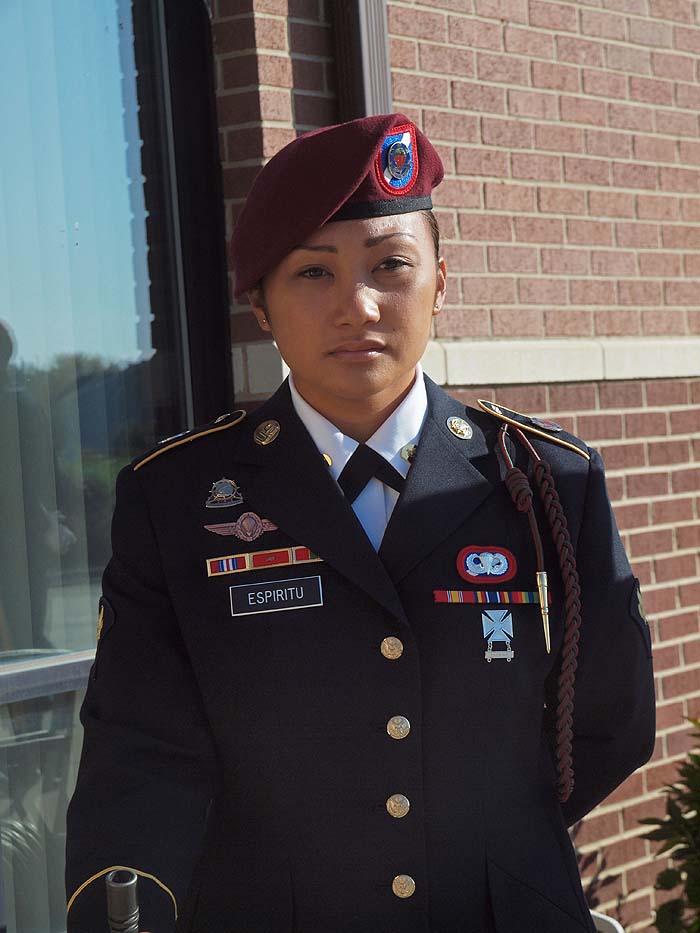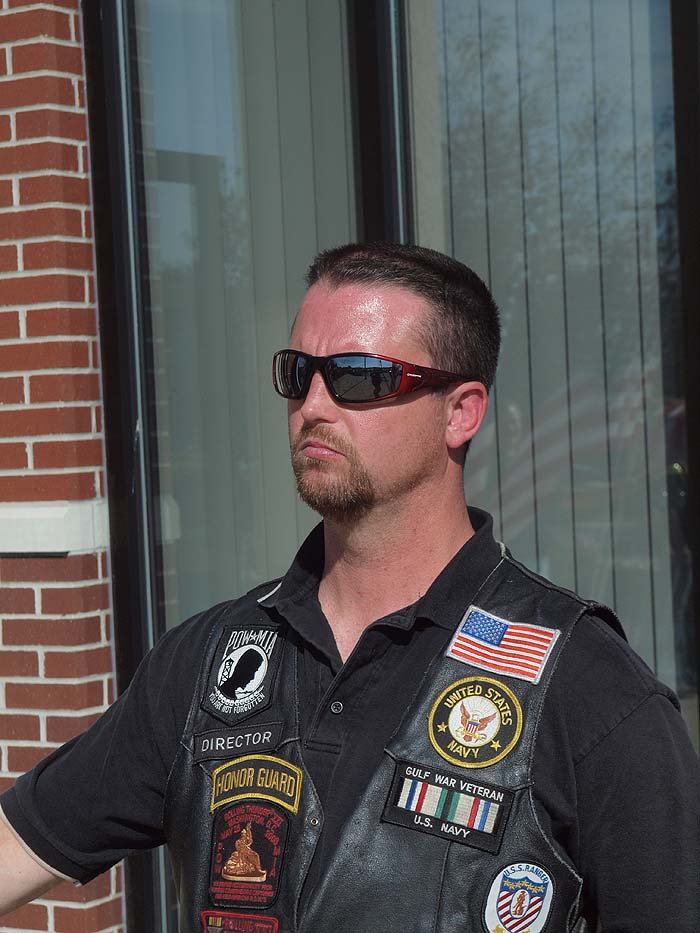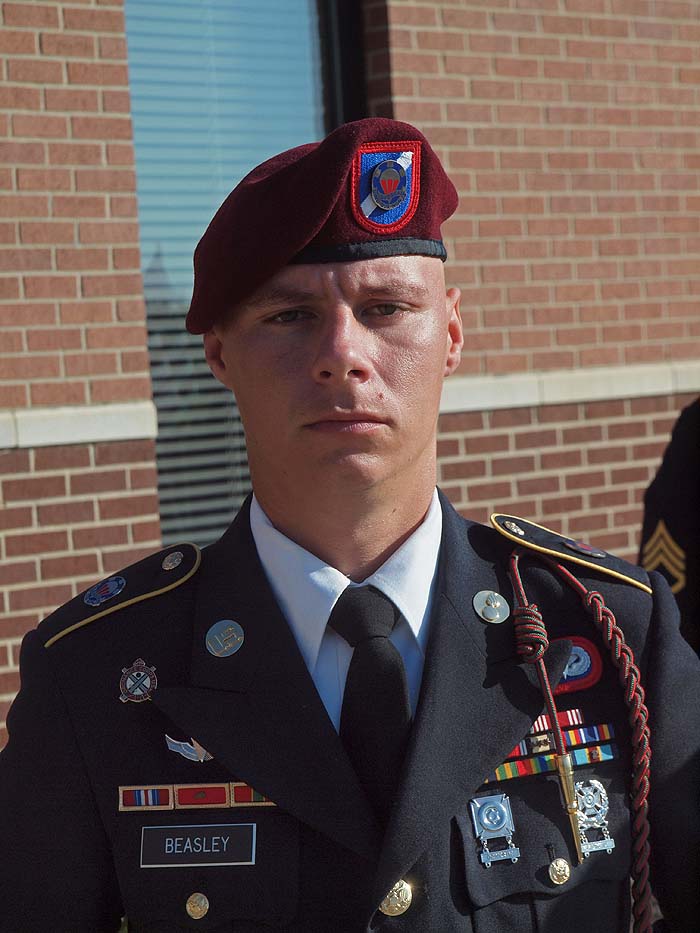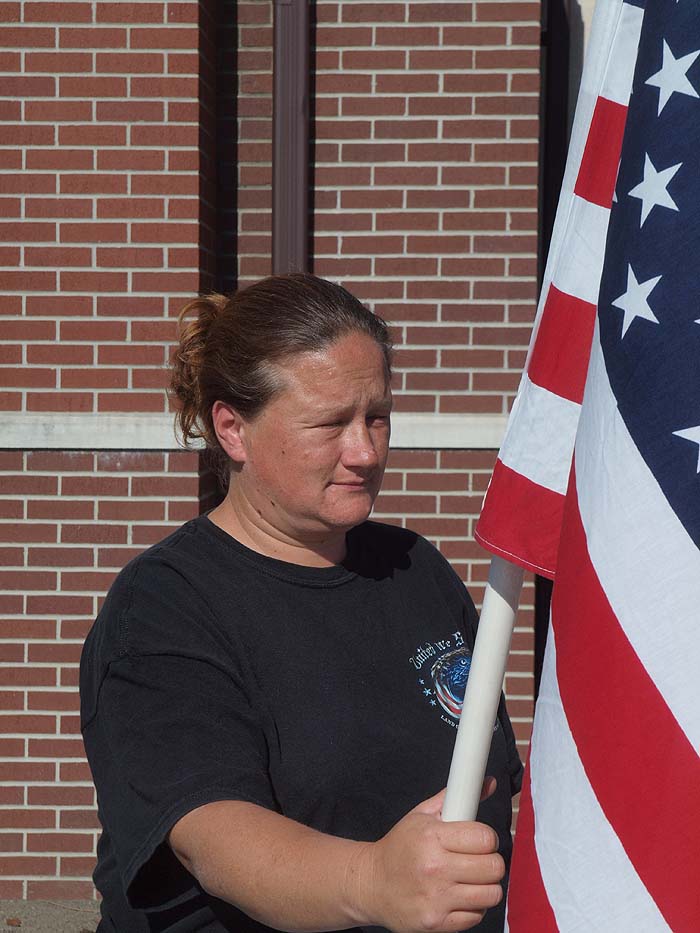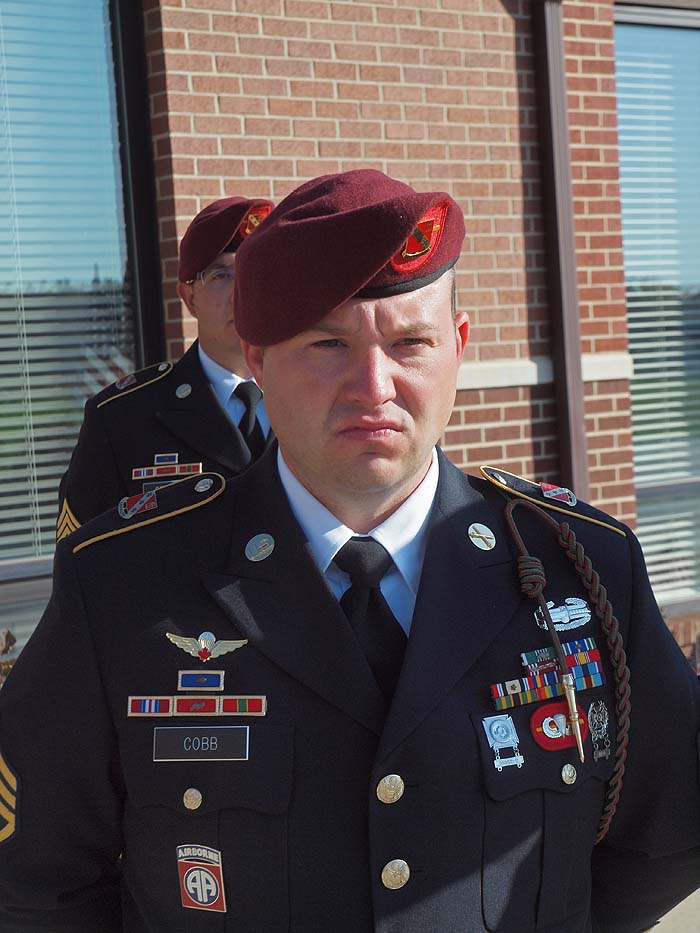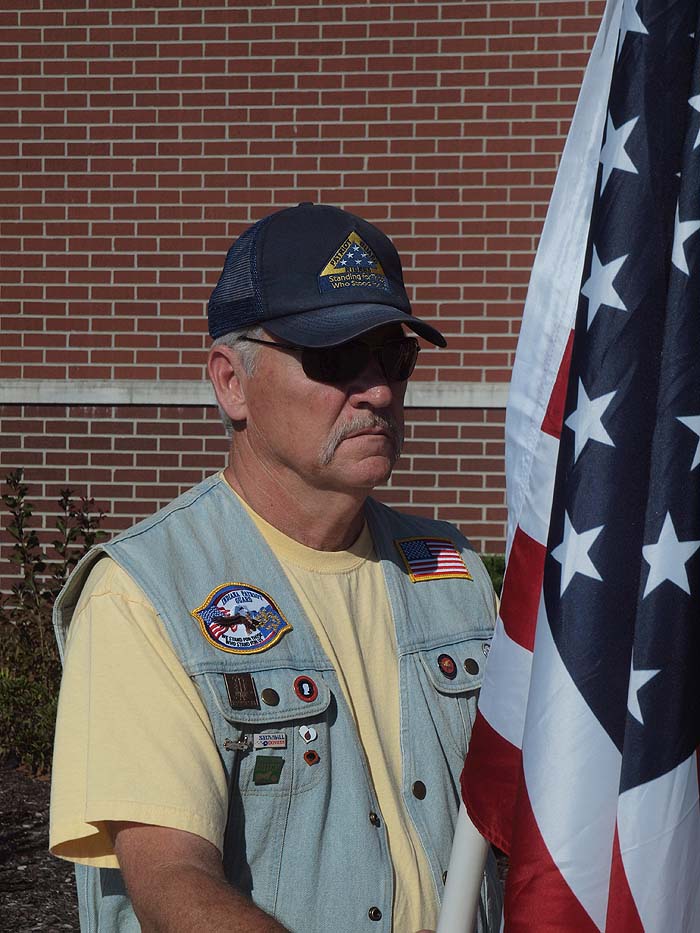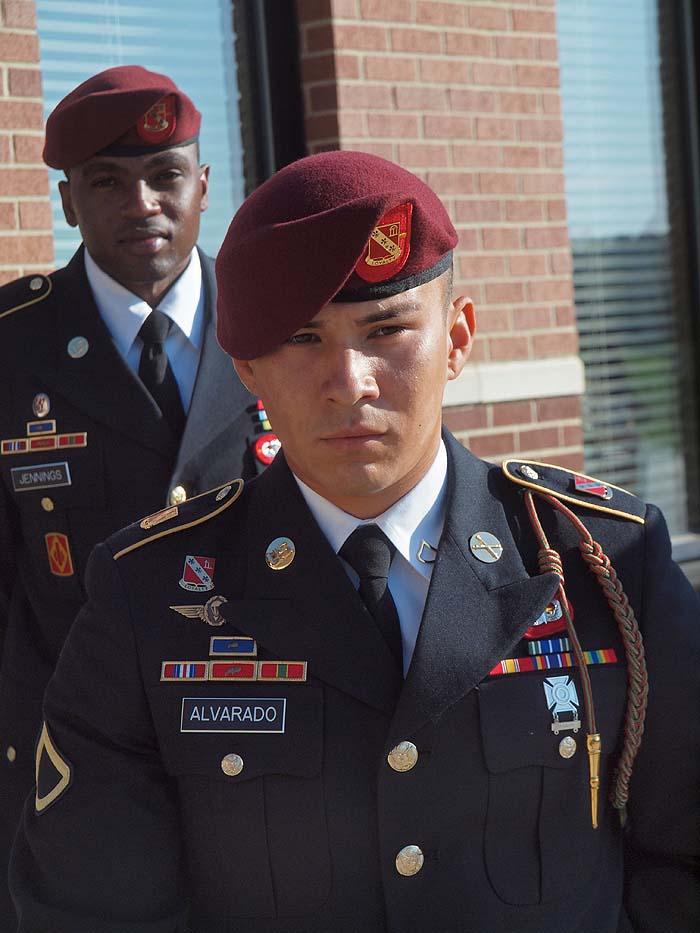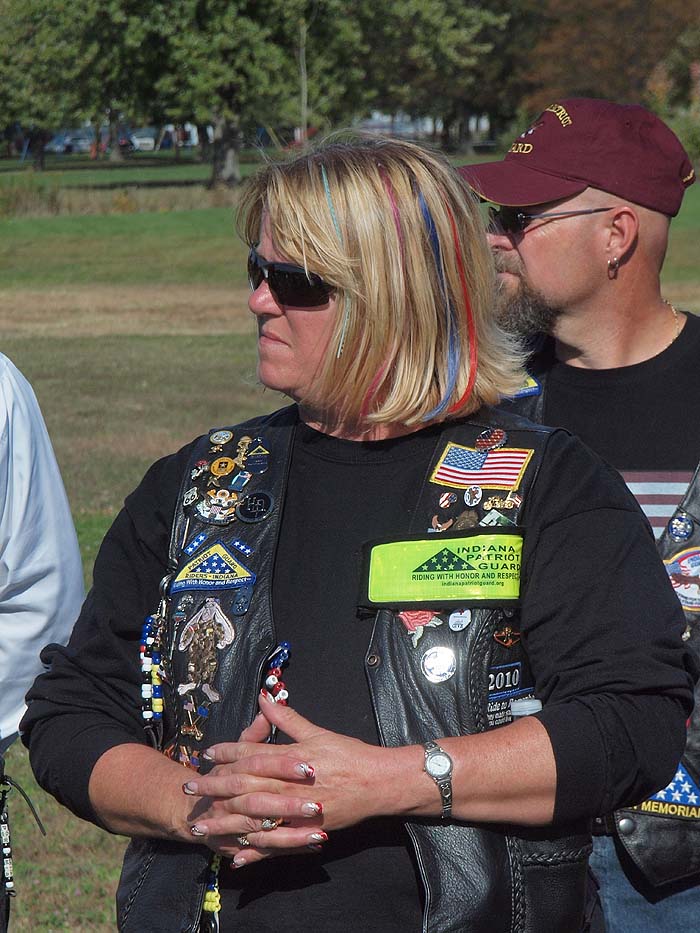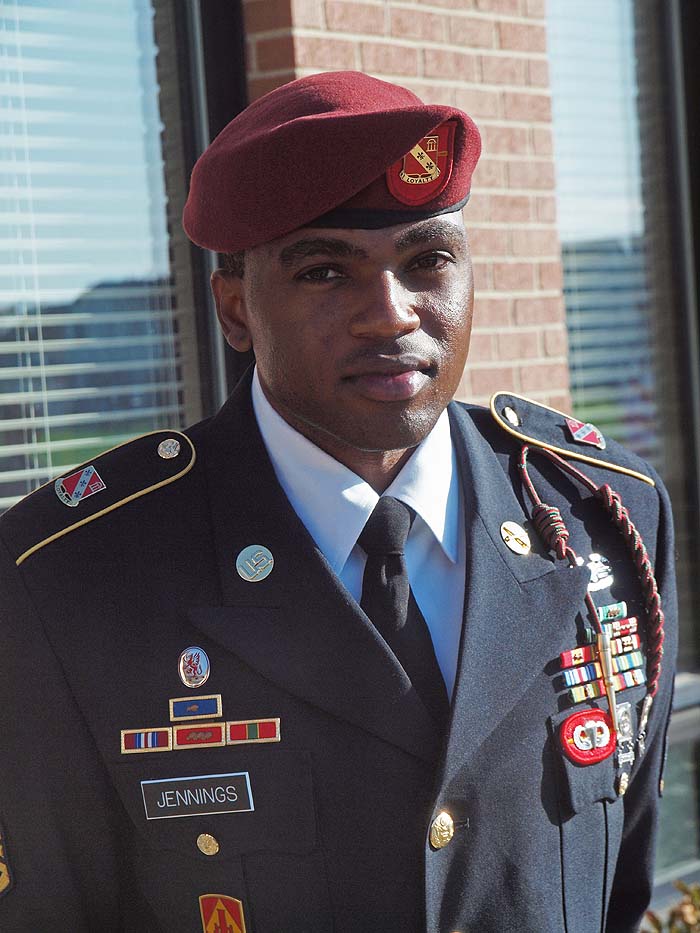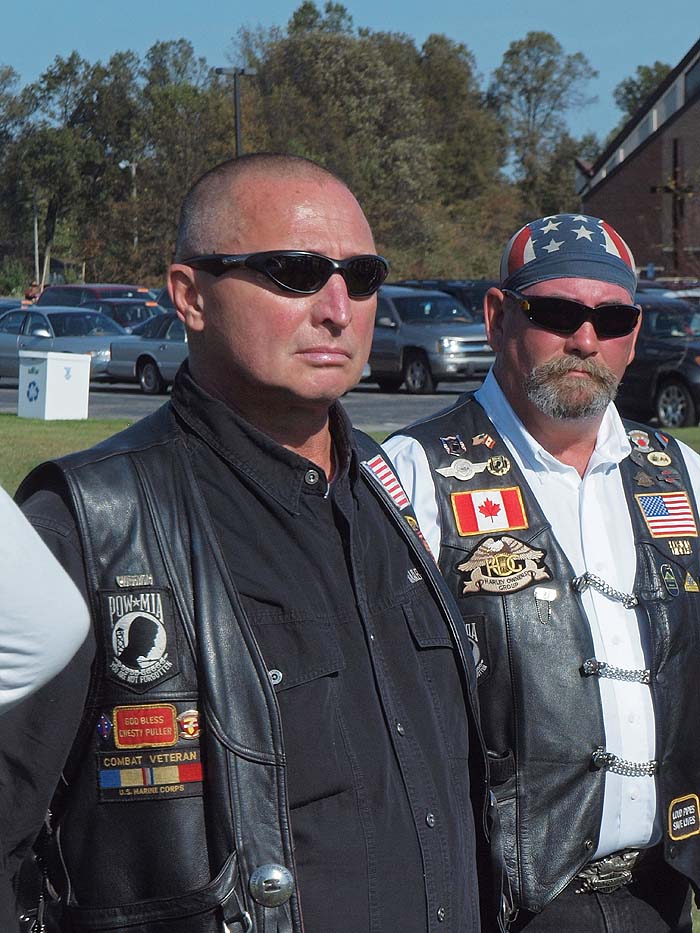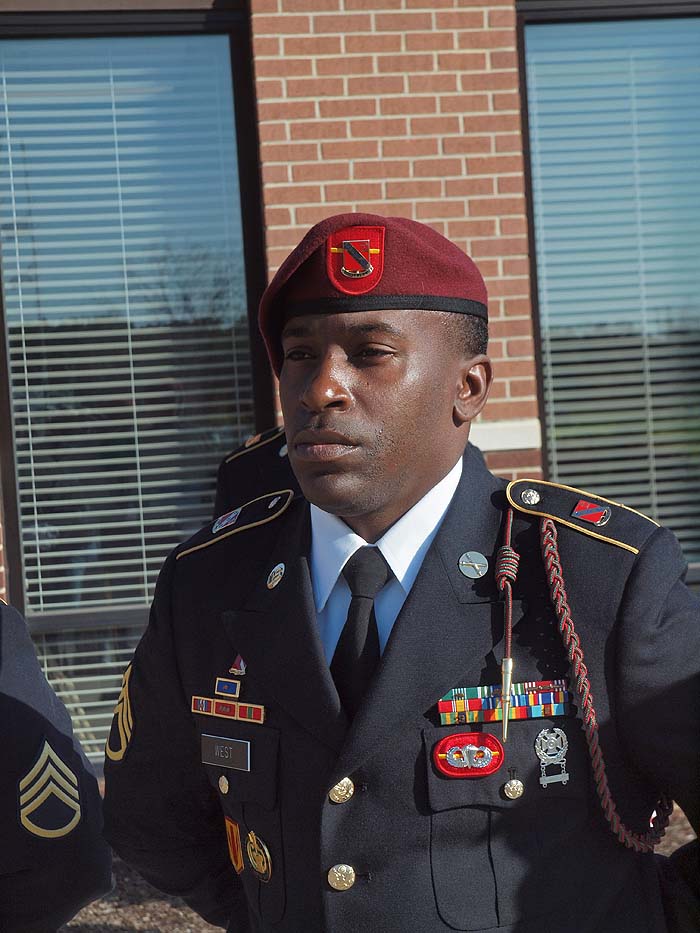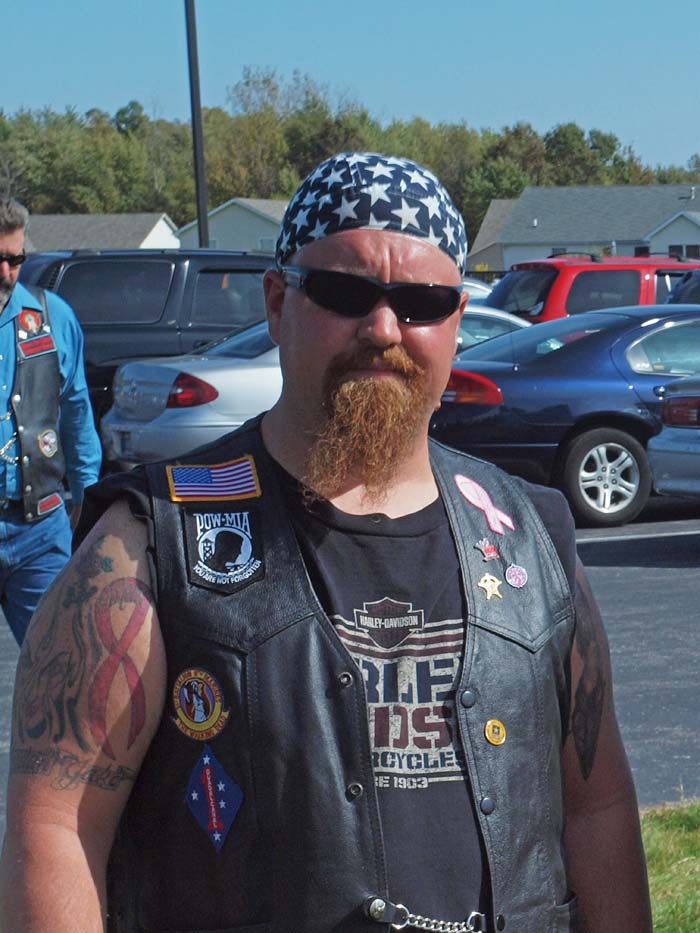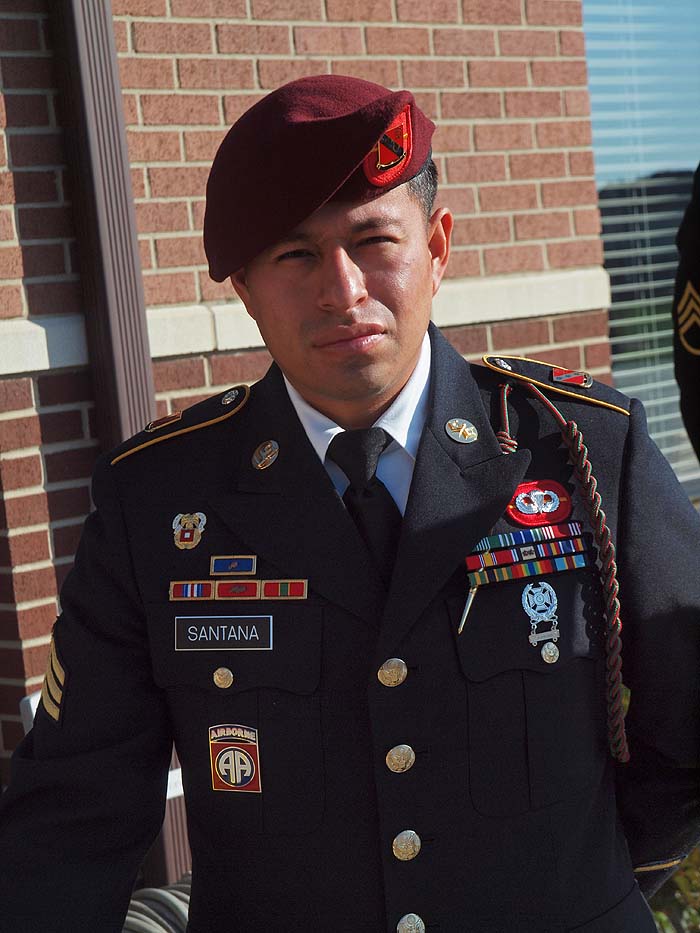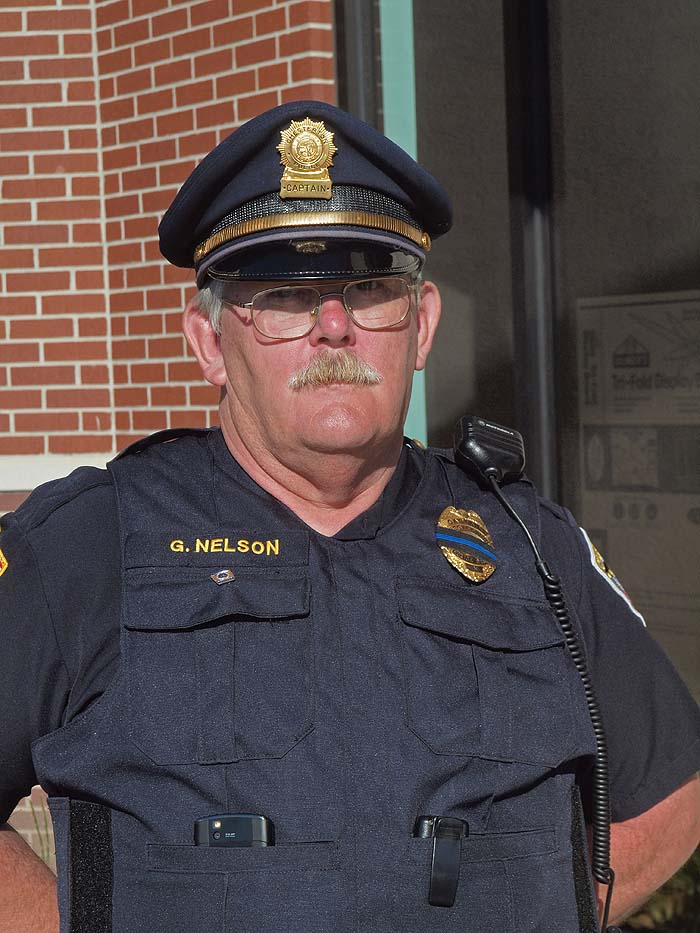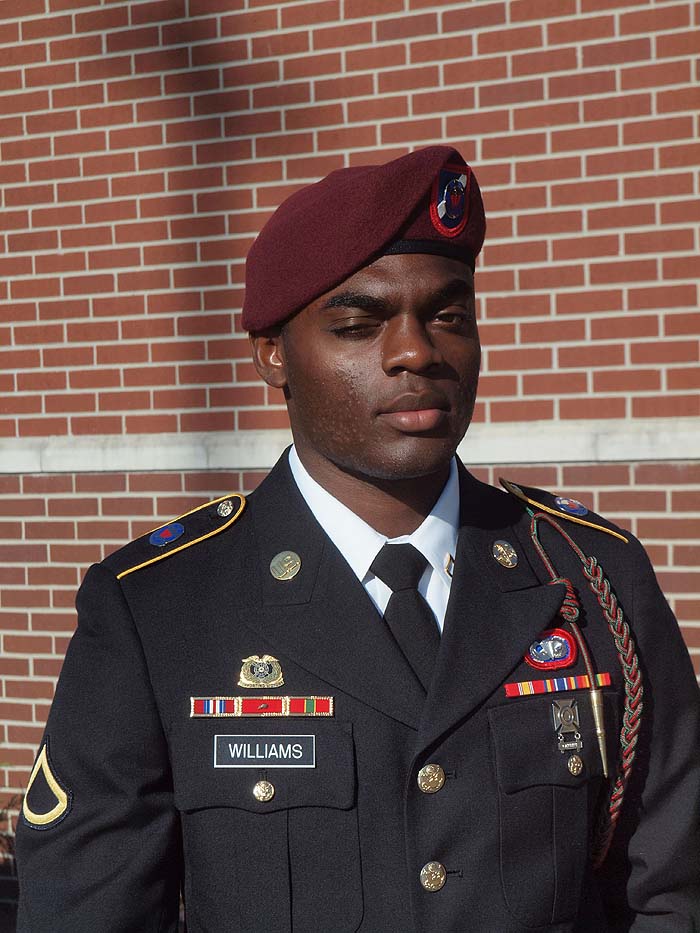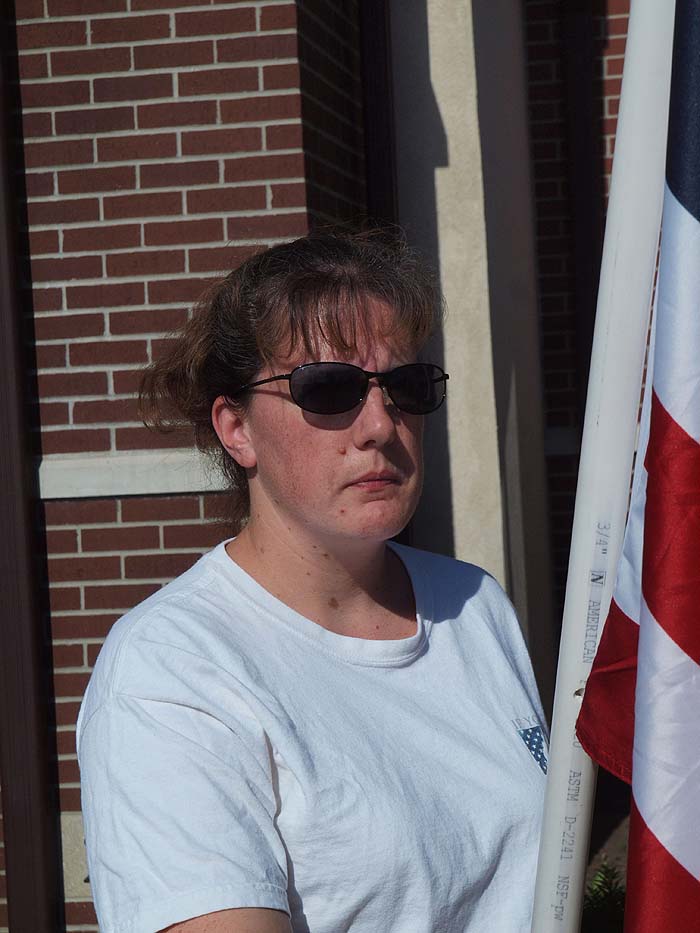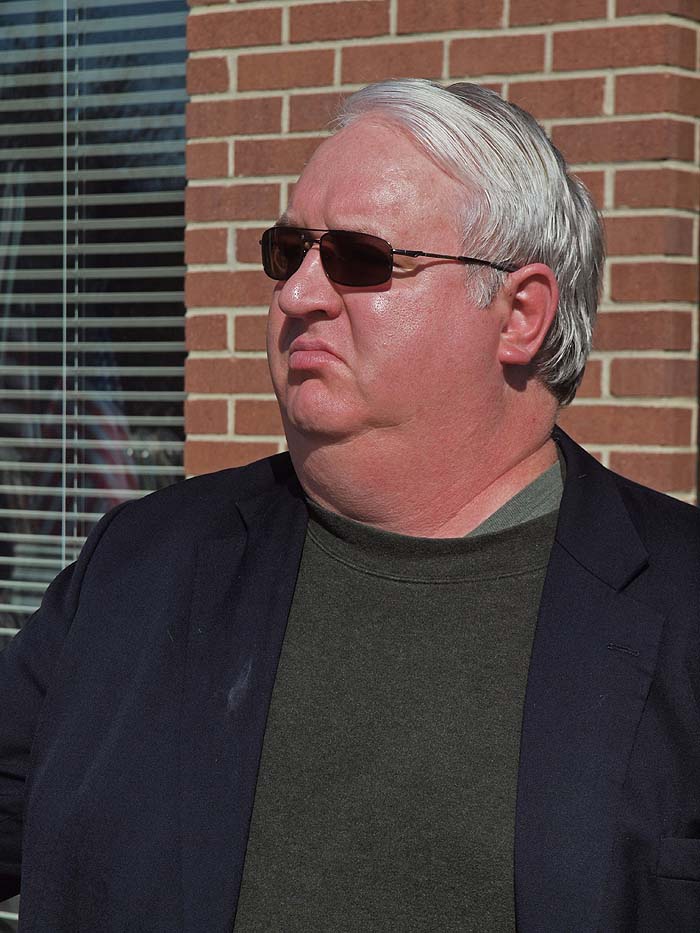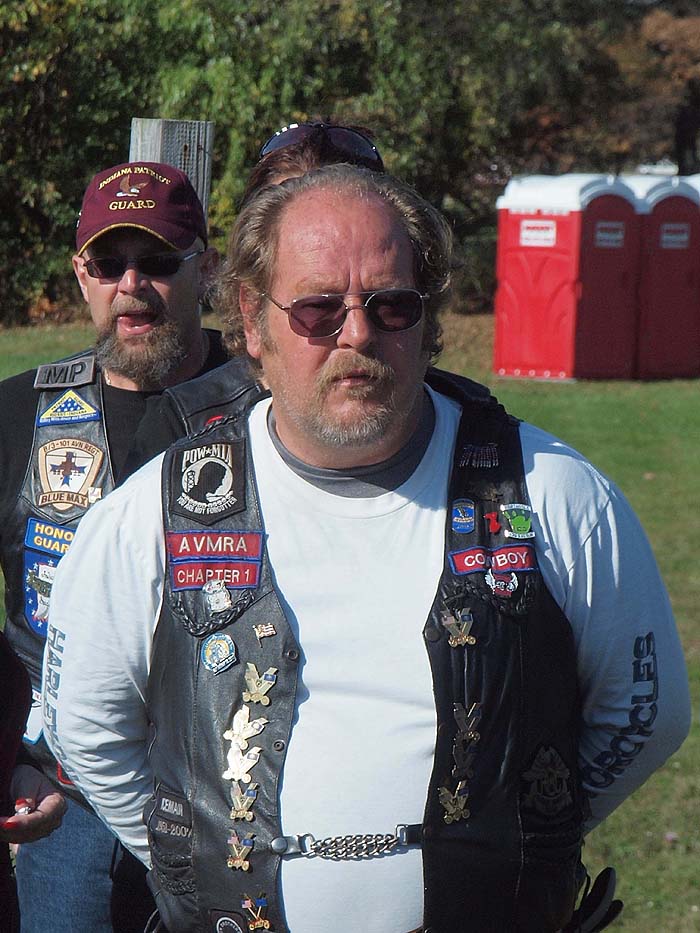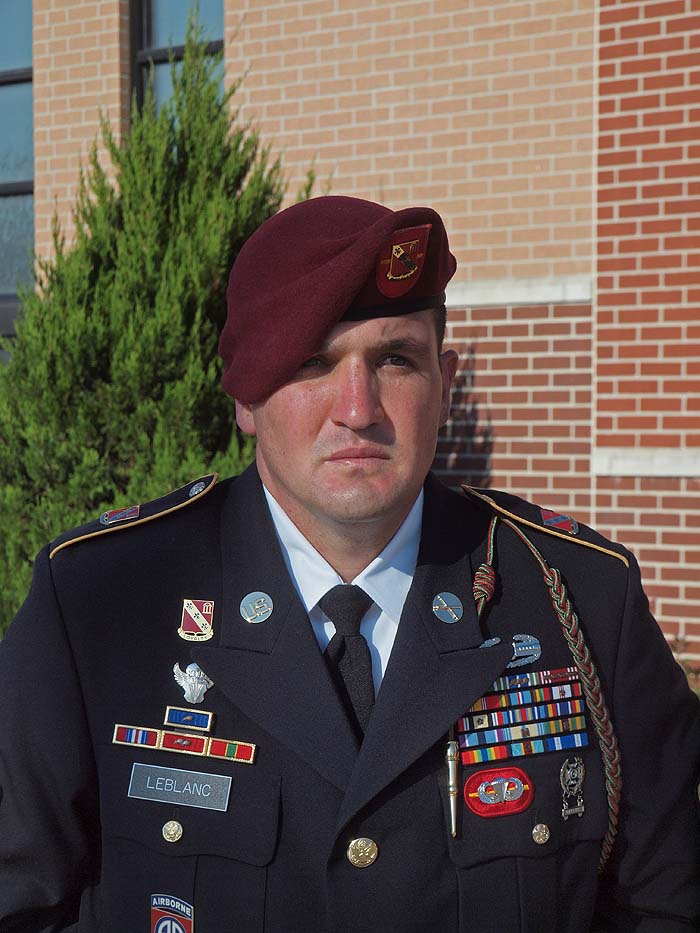 Saturday: the escort from the airport
Tuesday: the church and the cemetery
back to ALL MISSIONS