Since my destination was Central Time there was not hour lost in travel and the Chicago rush hour traffic was a factor north of the loop only. When I arrived the Honor Guard was already positioned at the entrance to the church. The rifle detail was nearest the door, holding their rifles. The pallbearers stood in line too, just beyond the rifles on both sides. I was one of ten PGRiders sent to join them.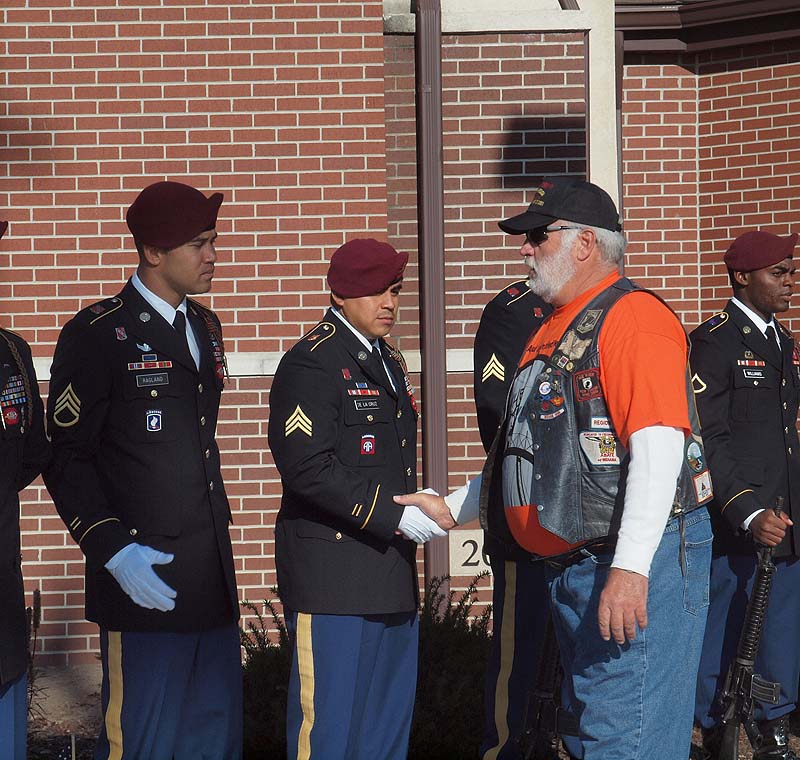 After the family arrived and went inside, the Honor Guard follwed them and we adjourned to our breifing.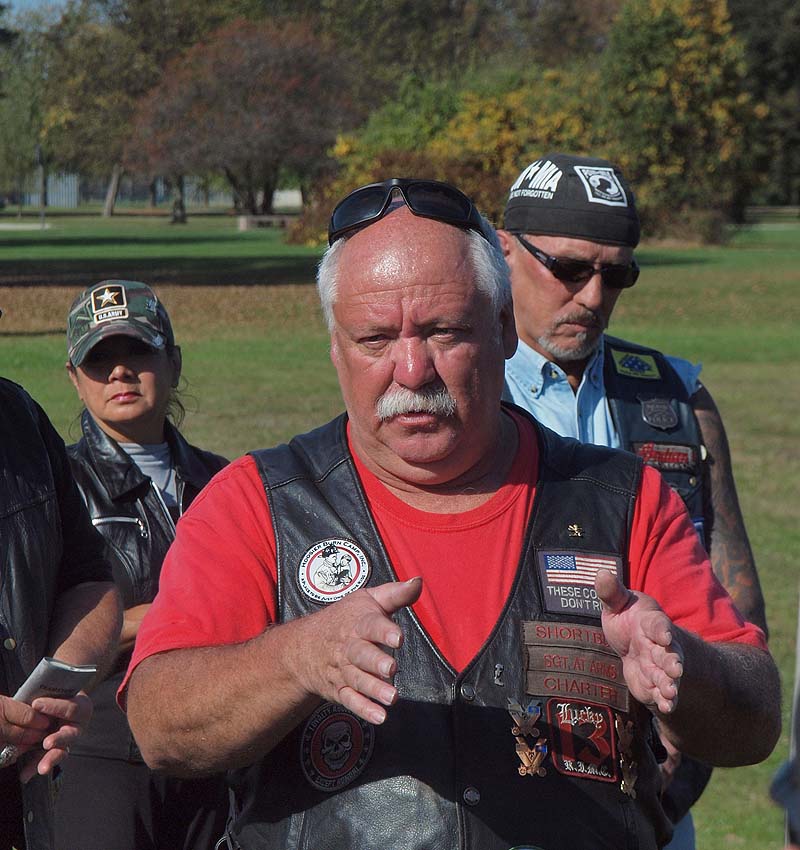 Friendly Jack Garrett was one of the first people I met. He had traveled to be here, but his daughter Tammy lives in the area so it was a happy meeting for them.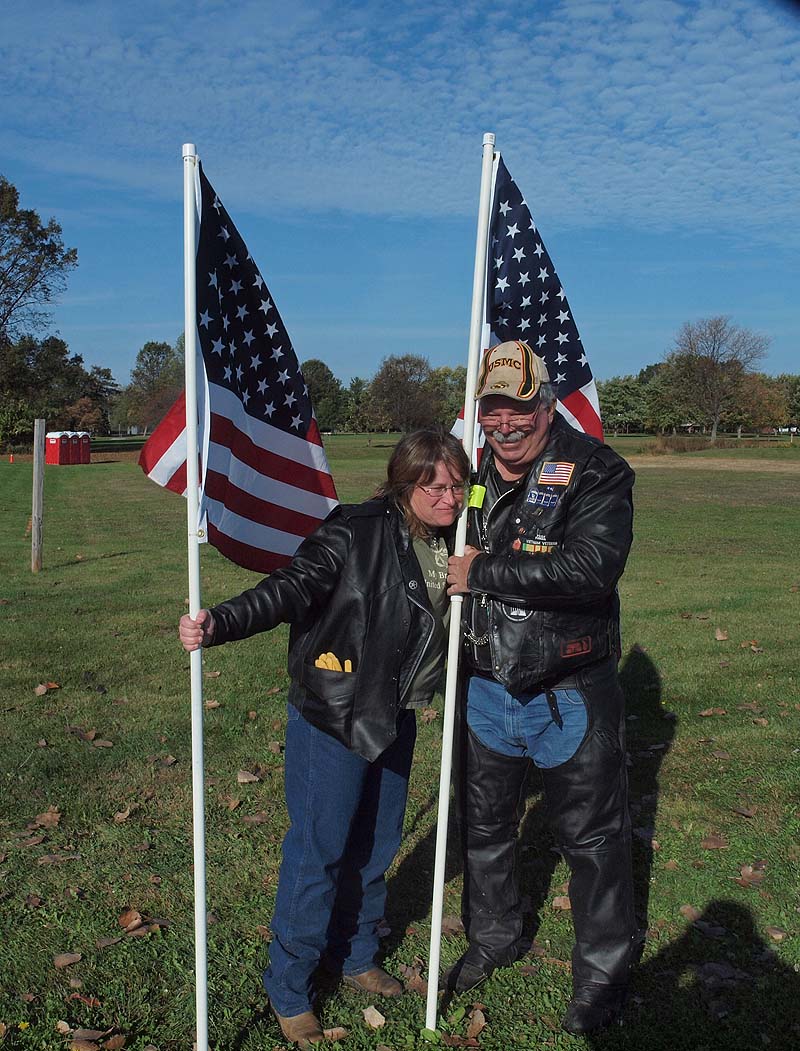 But they didn't come for a party.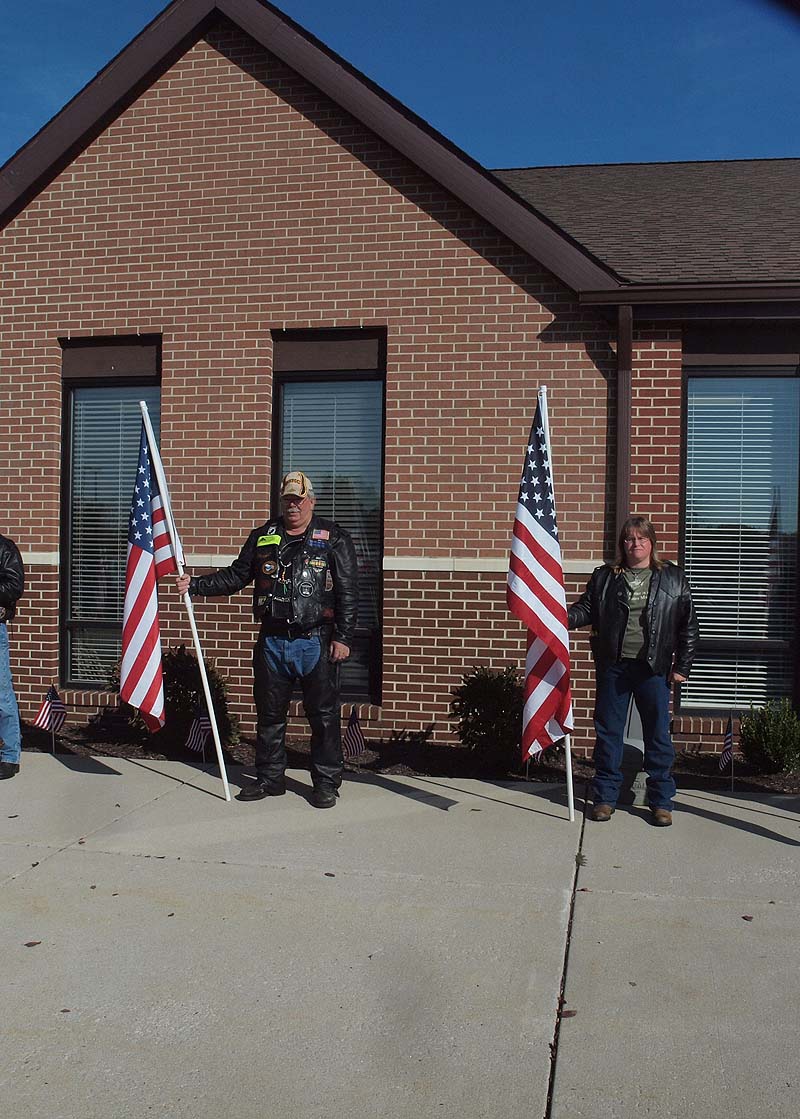 Neighbor Gina Cobb wandered over. We explained that her presence made her a PGRider.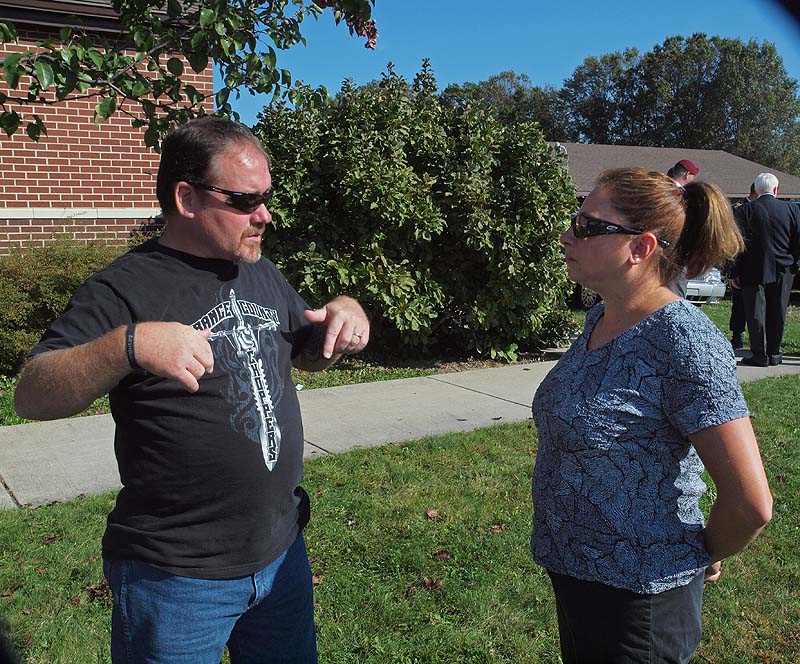 Her daughter Tara was one year ahead of Jim in the high school.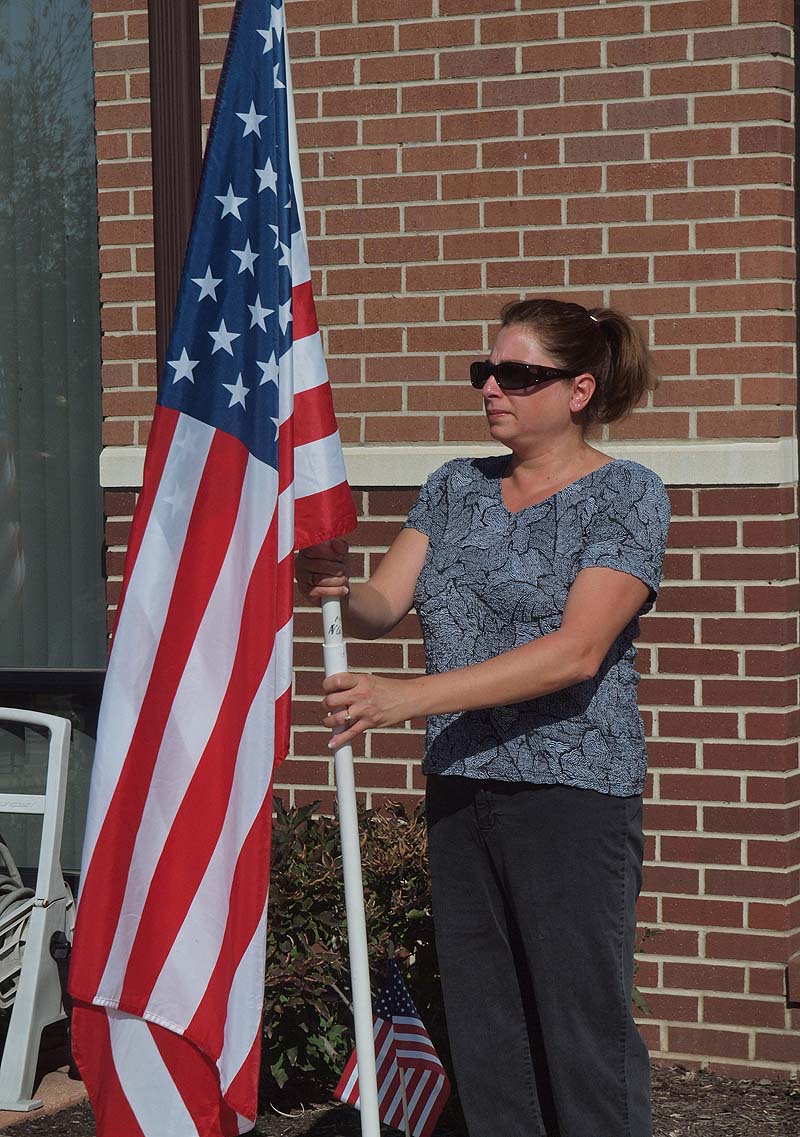 Tammy and Gina spent this solemn morning standing with flags as mourners walked past them and into the church.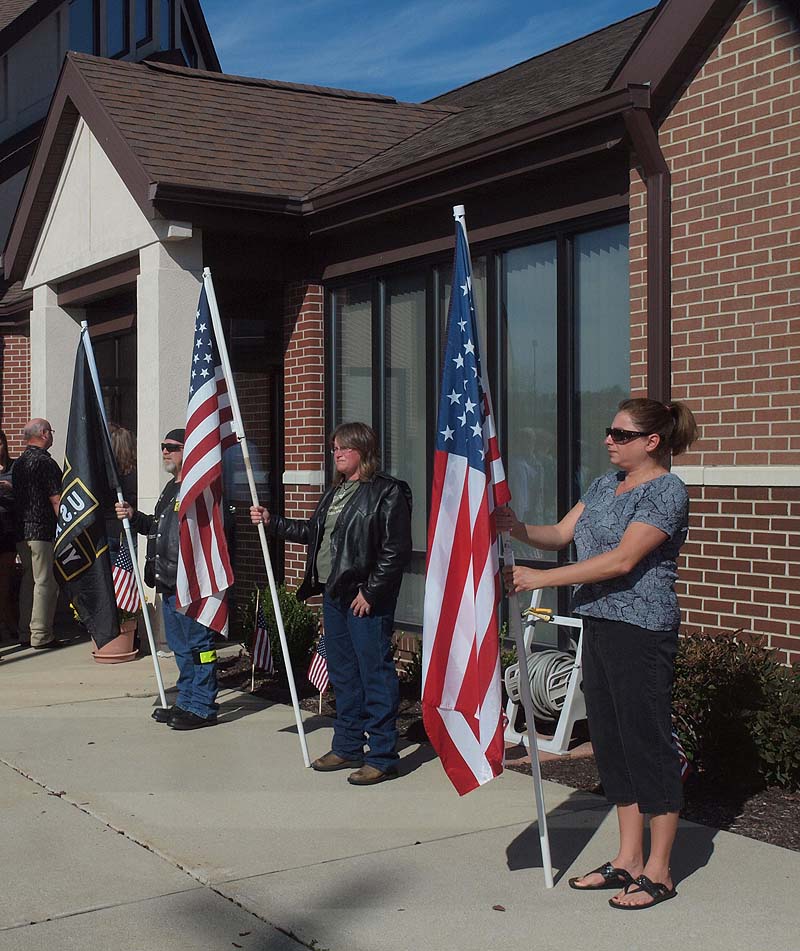 Unlike most other states, Indiana (or at least this mission) had only a few of our number standing. This created an enthusiasm for the task among those waiting their turn and kept the few who were standing on their toes.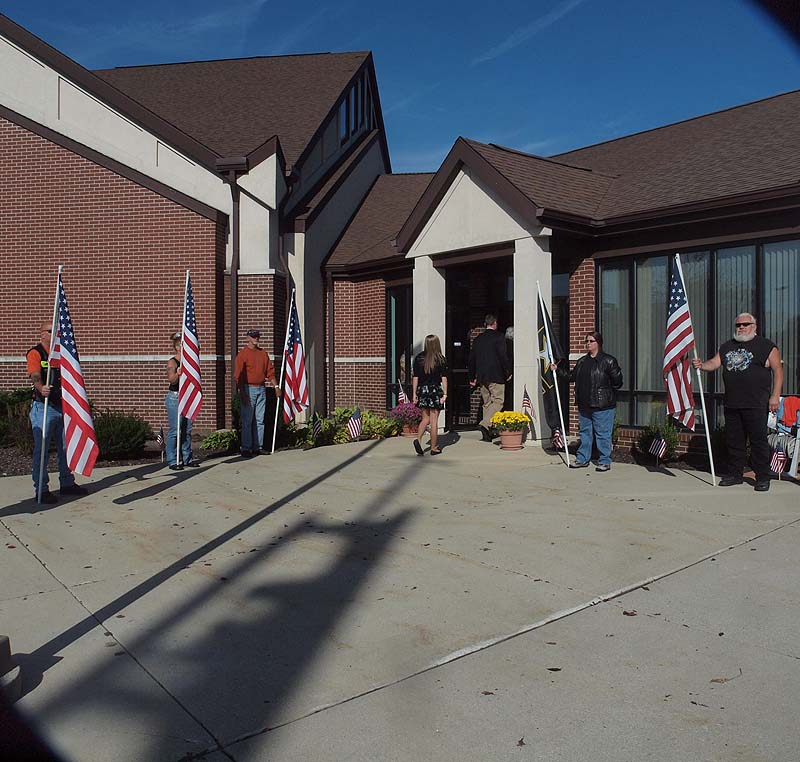 In addition to the Honor Guard, there were others from Jim's unit who came for his funeral. The church had an "overflow" area that was served by two large TV screens and very good audio. They were seated it the last row of that room. Several PGRiders joined them for the service.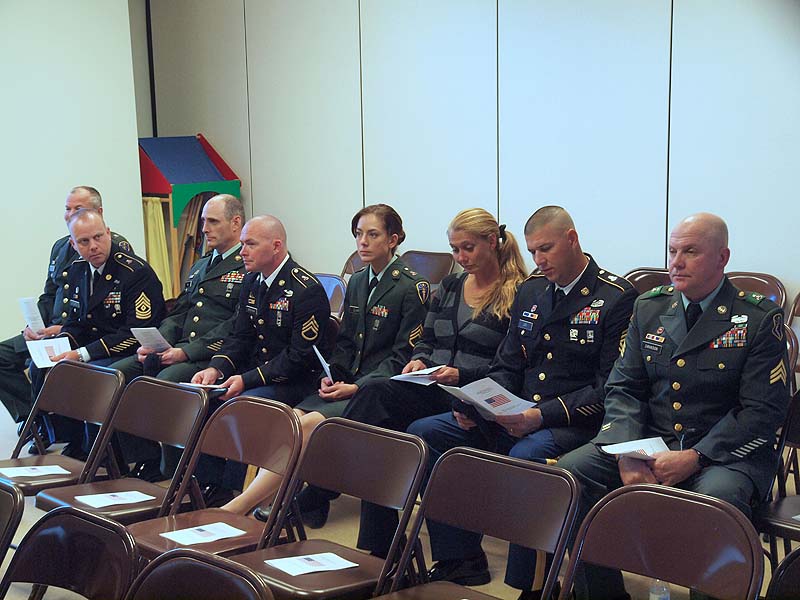 We all left shortly before the end of the service to return to our places just outside the doors.
The pallbearers had their own special job to do, but the rifles were back at the doors and the other guests from Jims unit stood in formation nearby.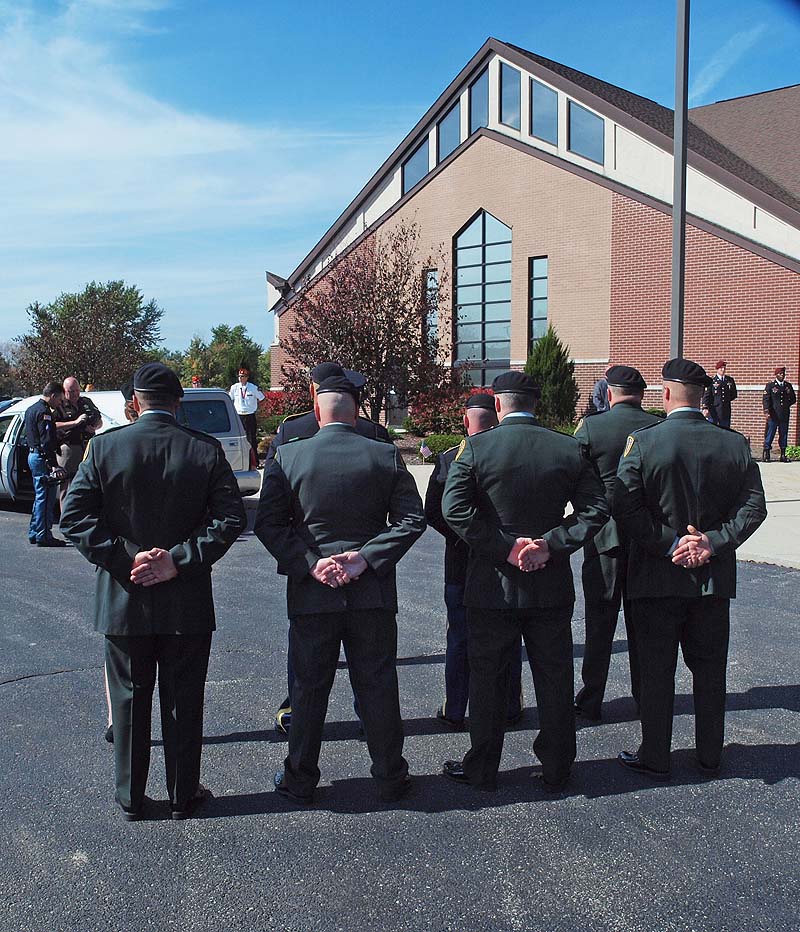 And, of course, the PGRiders stood all around the perimeter.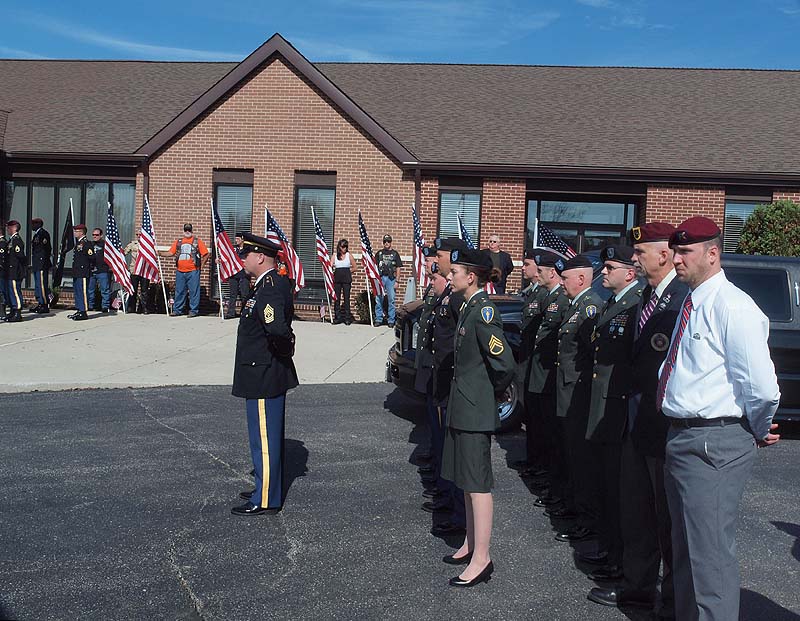 A bagpiper emerged first and then we saluted as Jim was transfered to the hearse.
And then we moved to our bikes. We would lead the hearse across town.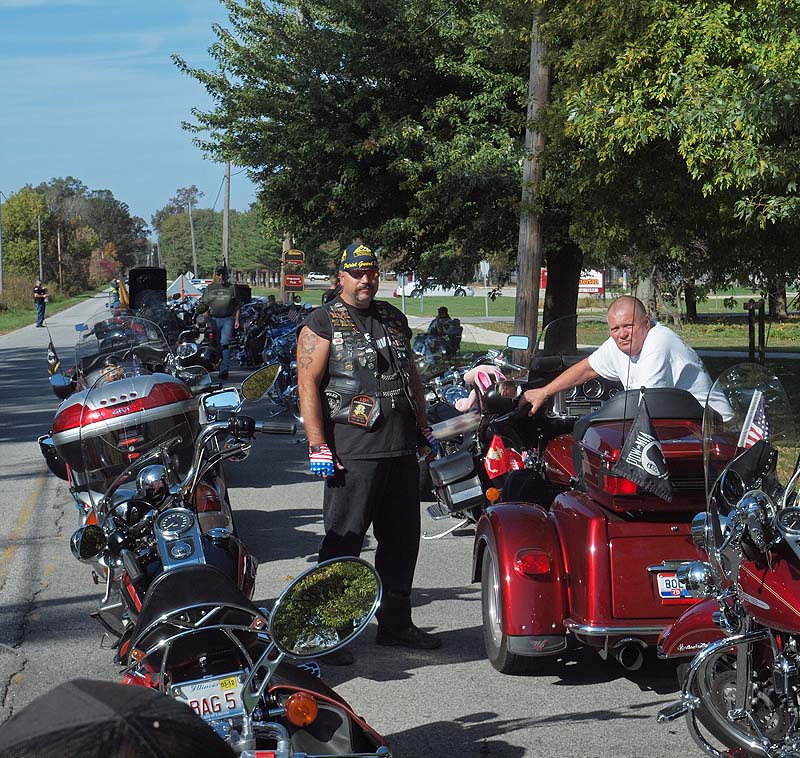 There was a little time. Our shortest member, who had been waiting at the bikes, hydrated.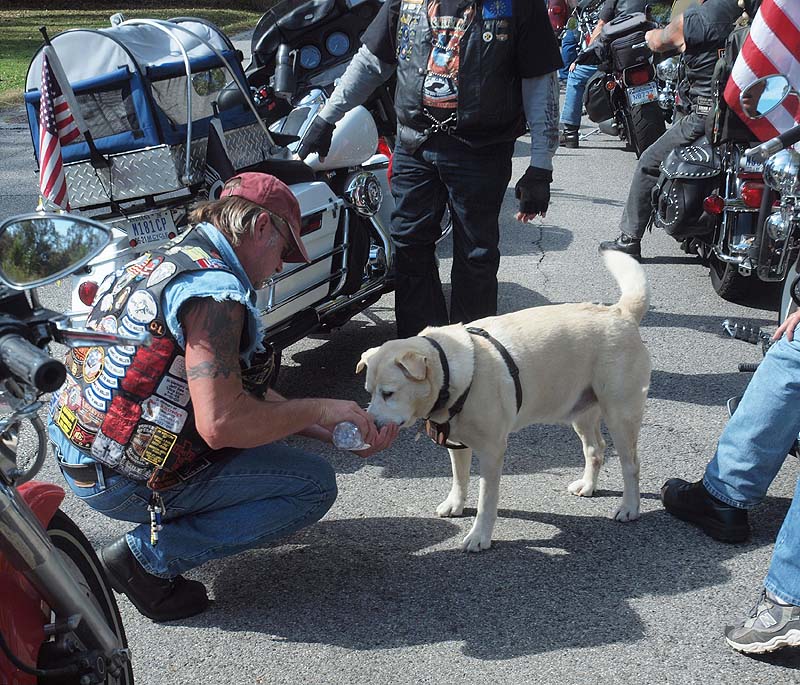 Each PGRider approaches our mission differently. Each bike is unique; each vest is unique.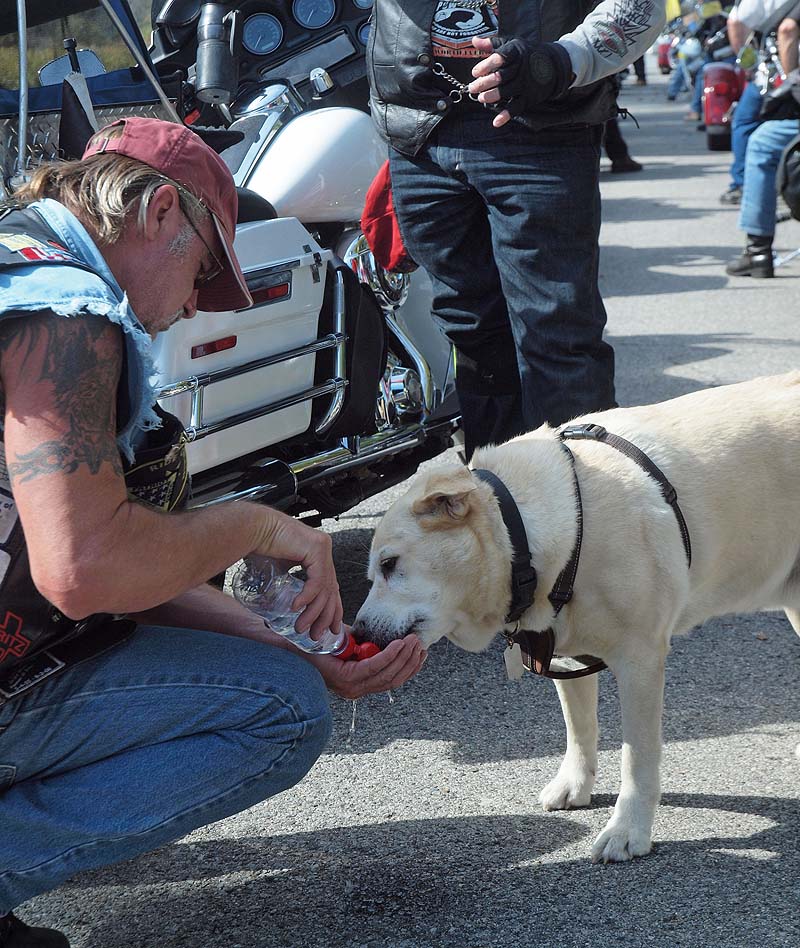 There is one thing that unites us and I have never met a PGRider who didn't understand it.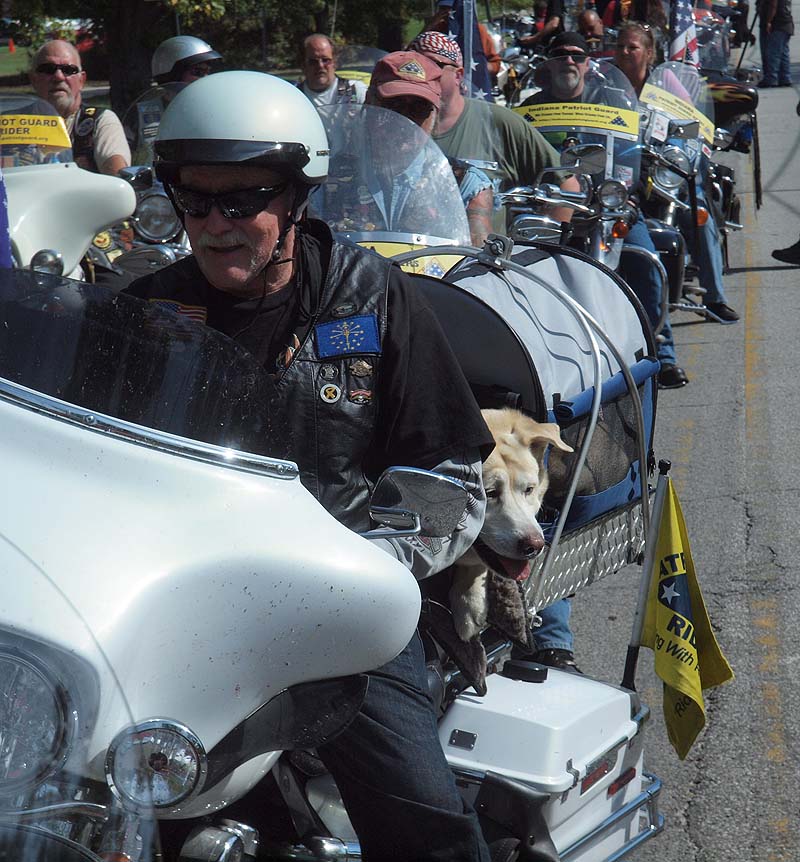 We ride with respect,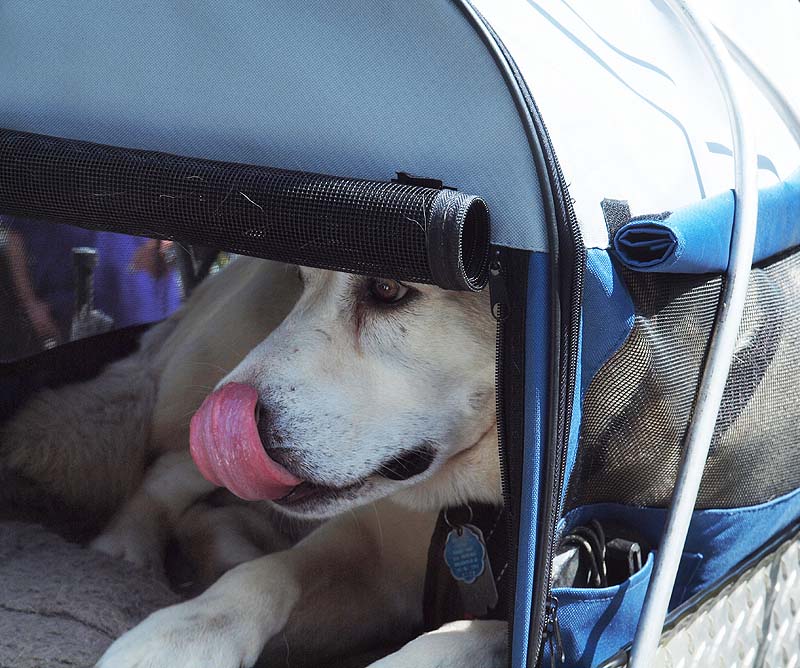 and stand for those who stood for us.
on to the cemetery