HONOR MISSION
WAUKEGAN, IL


JAMES HUNTER, UNITED STATES ARMY AND VIETNAM WAR VETERAN

James (Jim) Hunter of Waukegan, IL has passed away at the age of 62 years. He served in the United States Army as a Private First Class and was a veteran of the Vietnam War. Mr. Hunter was an avid motorcyclist and, accordingly, his family has asked the Patriot Guard Riders to escort him on his final ride. We are proud and honored to do so.

Date: Tuesday, 22 June 2010

Staging Location:† Bevier Park, 2255 West Yorkhouse Road, Waukegan, IL 60087.† It is located on the south side of Yorkhouse Rd., east of McAree Rd. and west of Lewis Ave., in the general vicinity of the Waukegan Airport.

Staging Time:†††††††††††††† 9:00AM
Mission Briefing Time:†† 9:15AM
Departure Time:†††††††††† 9:30AM

From Bevier Park, the Patriot Guard Riders will ride to another nearby location to join Mr. Hunter's family. From that location, we will escort the family and Mr. Hunter's ashes to Ascension Cemetery located at Buckley Rd. (aka Hwy. 137) and O'Plaine Rd. in Libertyville, a distance of approximately 8 miles. There will be a brief service at that location. A police escort to the cemetery is expected.

Please bring your own flags if you have them.
Please monitor this thread for any changes or updates.

Mission Link:† http://www.patriotguard.org/ALLForums/tabid/61/forumid/11/postid/1403024/view/topic/Default.aspx
James R.* "Jim" Hunter Sr., 62, of Waukegan, IL, died on Monday, June 14, 2010, at home surrounded by his family. Jim was born April 13, 1948, in Waukegan, and married Anna Bartousek on October 13, 1973, at the 1st Baptist Church of Waukegan. He was previously employed by Johnson Motors and then eventually retired from Abbott Laboratories and Hospira. Jim served with the United States Army in the Viet Nam War. His hobbies included bowling with the EMCO bowling team and riding his beloved Harley Davidson.
Survivors include his wife of 36 years, Anna; son, James Hunter Jr. of Waukegan; sisters, Fran Ferraton of Kenosha and Elizabeth Lawerence of Waukegan; sisters-in-law, Pauline (Gene) Trantham and Betty (Richard) Evitts; brother-in-law, John (Sandy) Bartousek, and nieces and nephews. He was preceded in death by his father and mother, Marvin and Ruth Hunter; brother, Billy Hunter; and brother-in-law, Paul Bartousek. A Memorial Service will be held on Monday, June 21, 2010, at 7:30 p.m. at Congdon Funeral Home, 3012 Sheridan Road, Zion. Friends may greet the family on Monday from 5:00 p.m. until the time of service at the funeral home.
Staff Sgt. James P.* Hunter, 25, of South Amherst, Ohio, died June 18, 2010 in Kandahar, Afghanistan, of injuries sustained when insurgents attacked his unit with an improvised explosive device. He was assigned to Headquarters and Headquarters Company, 502nd Infantry Regiment, 2nd Brigade Combat Team, 101st Airborne Division (Air Assault), Fort Campbell, Ky.
Mostly, I limit my participation to KIAs but this Vietnam vet was right in my back yard.† Jim Hunterís funeral was yesterday.† Our role was to escort his cremated remains from his home to a Catholic cemetery.
When I arrived at the staging area, Mark was charming a LEO.
<![if !vml]>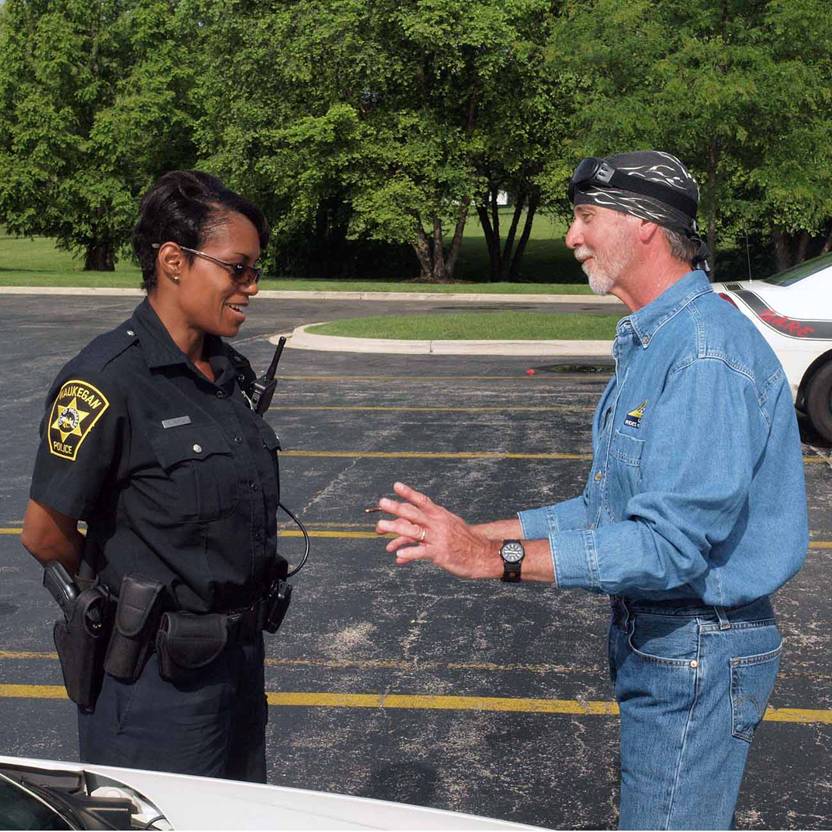 <![endif]>
Markís briefing was thorough.† He told us where we were going, what route we would take and which lane we would use.
<![if !vml]>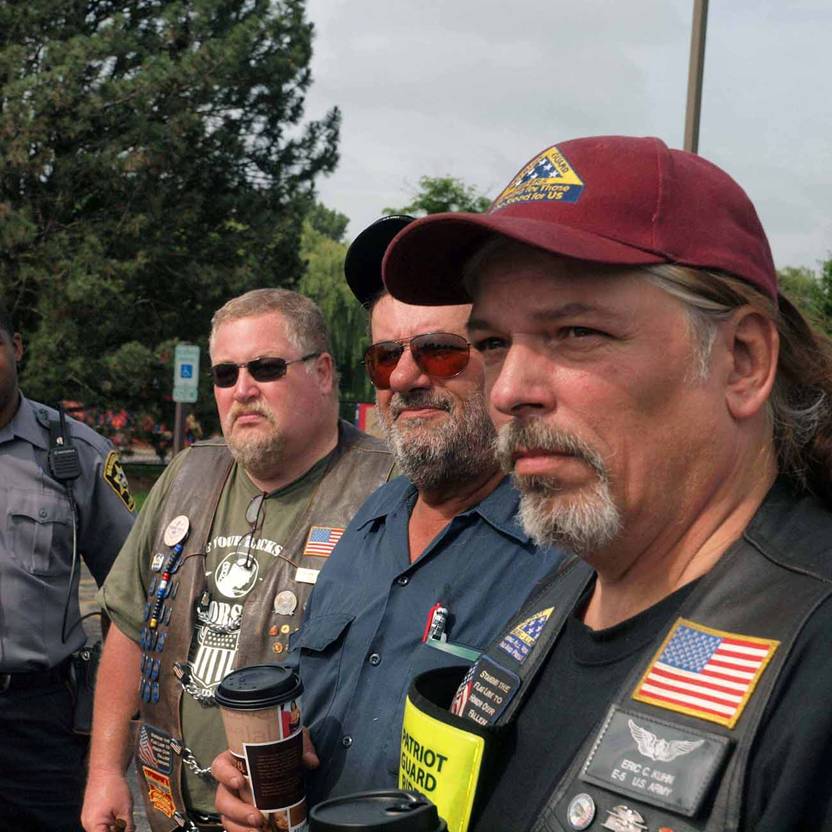 <![endif]>
Our first destination was the family home.† They were outside, waiting for us.
<![if !vml]>
<![endif]>
Jimís sister requested a ride.
<![if !vml]>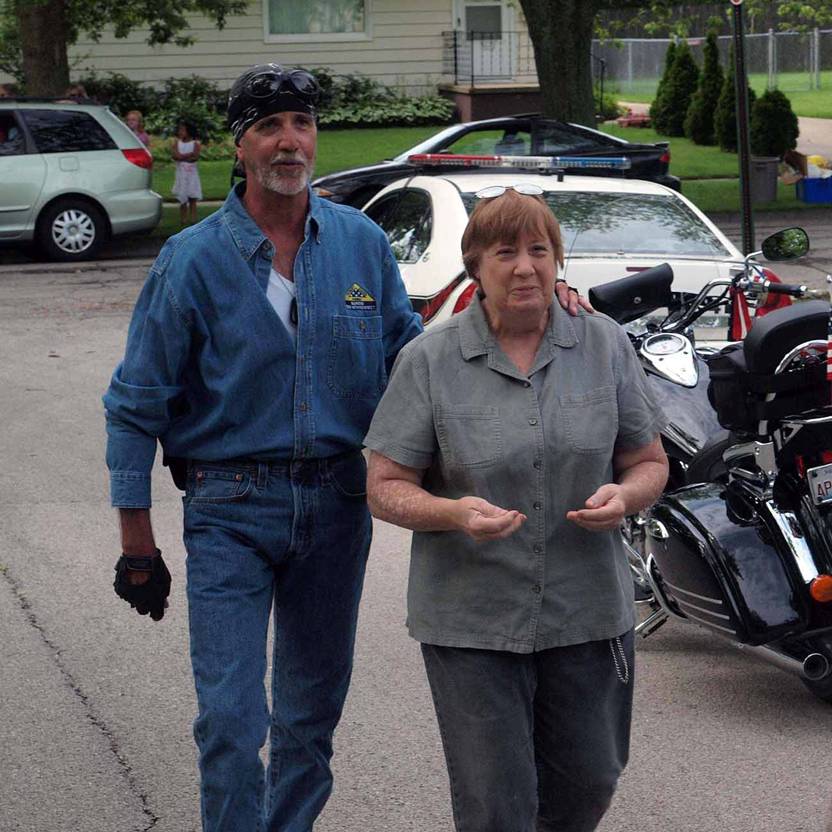 <![endif]>
Ron had a vacant seat.
<![if !vml]>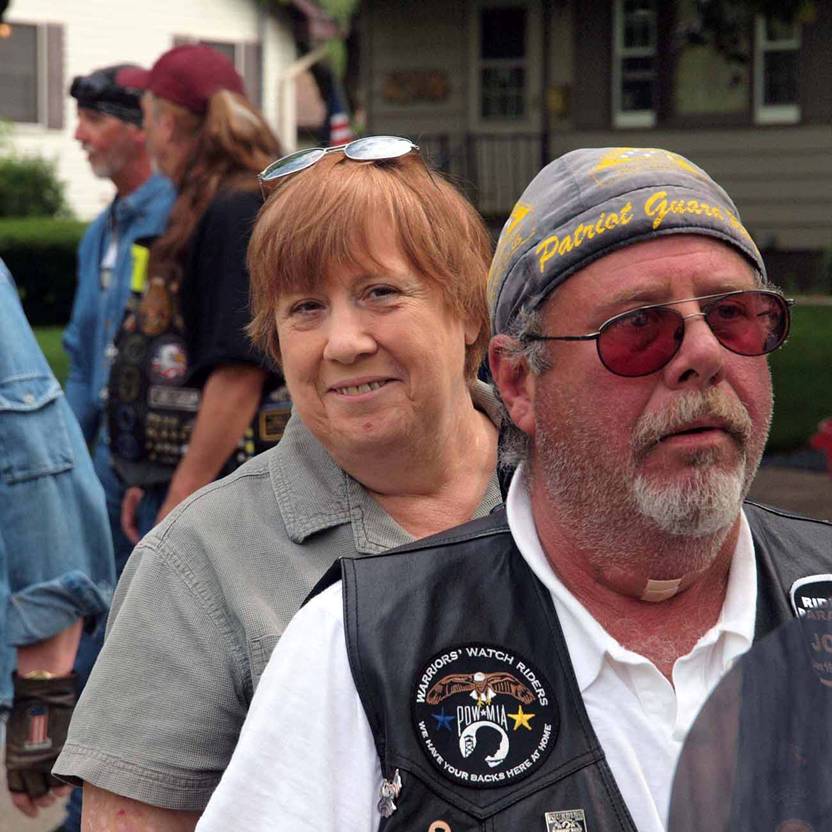 <![endif]>
Jimís brother-in-law, Richard Evetts, would carry the ashes on his bike.
<![if !vml]>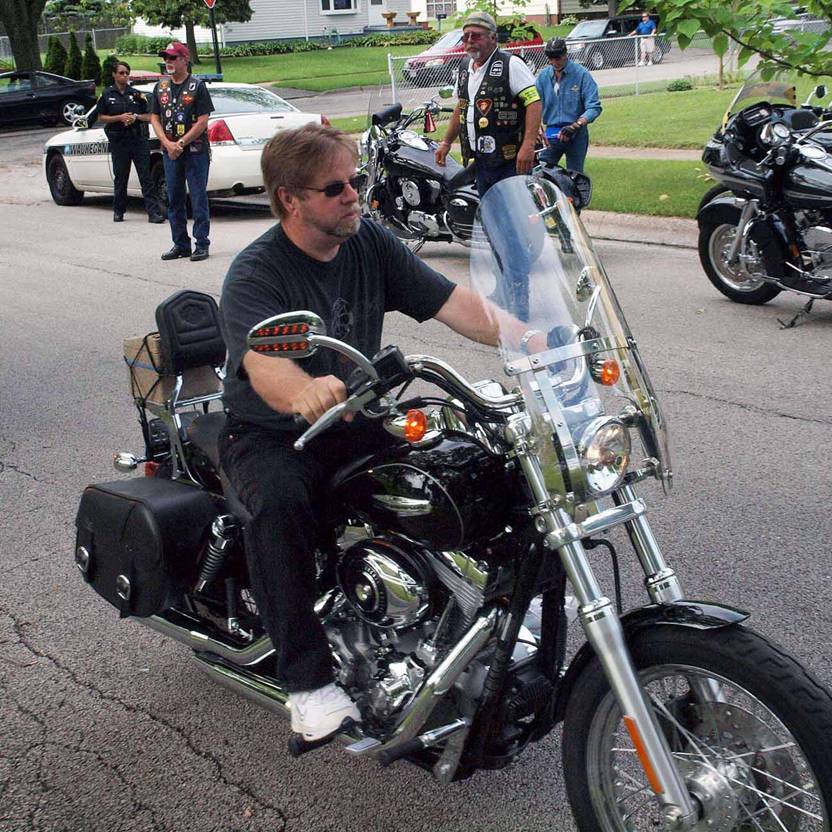 <![endif]>
And soon we were moving again.
<![if !vml]>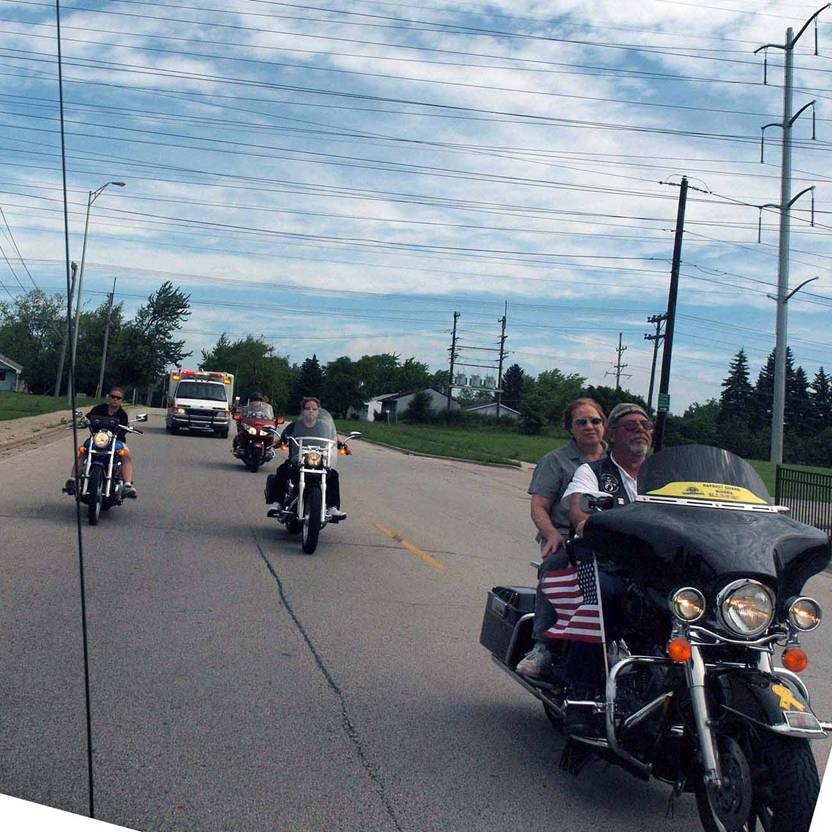 <![endif]>
RCs Mark and Al in the front.
<![if !vml]>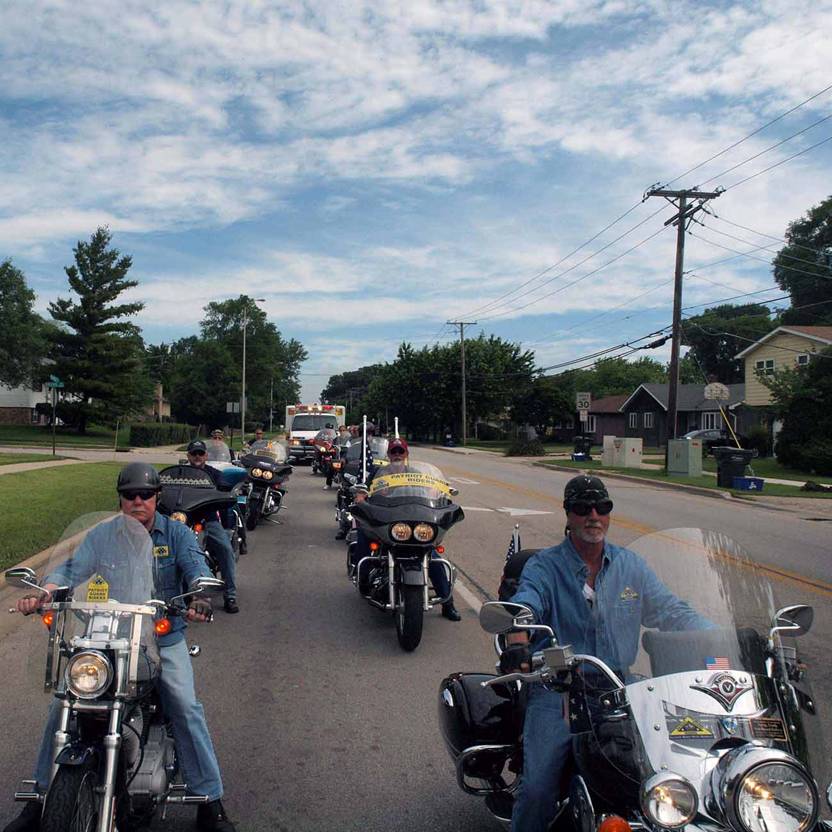 <![endif]>
Nine PGR bikes and two family bikes.
<![if !vml]>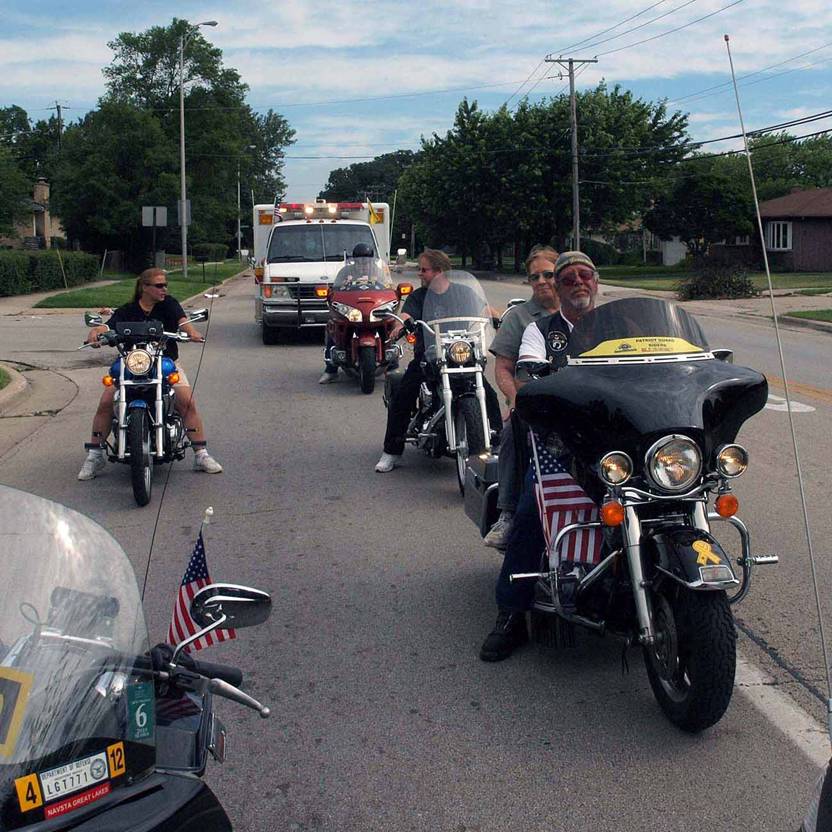 <![endif]>
A family outing on a sunny day.
<![if !vml]>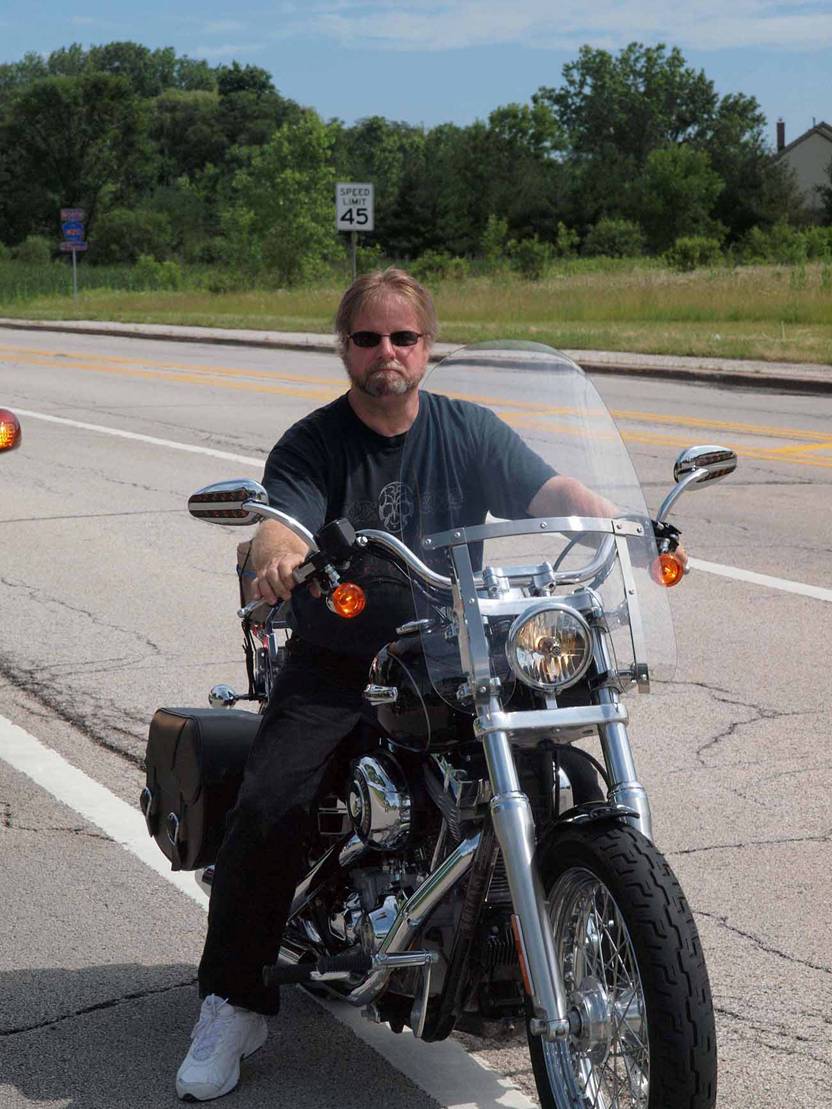 <![endif]>
We are all one family now.
<![if !vml]>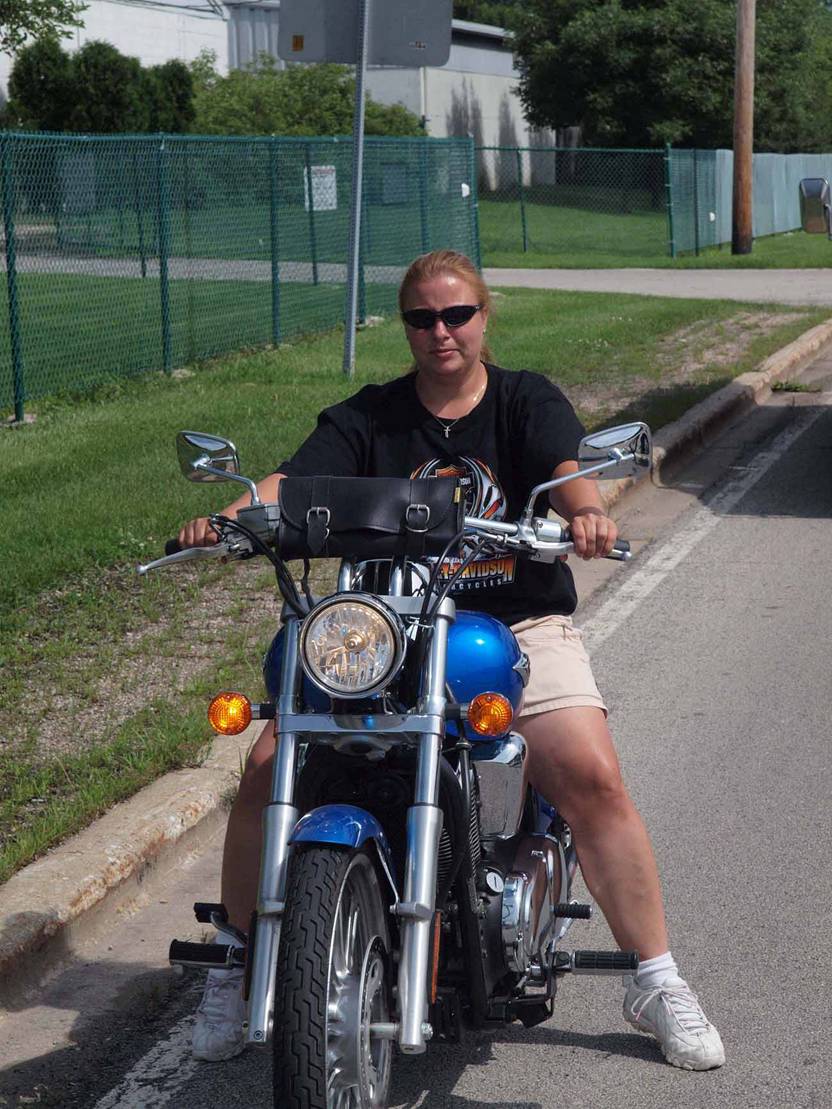 <![endif]>
In less than a half-hour, we were there.
<![if !vml]>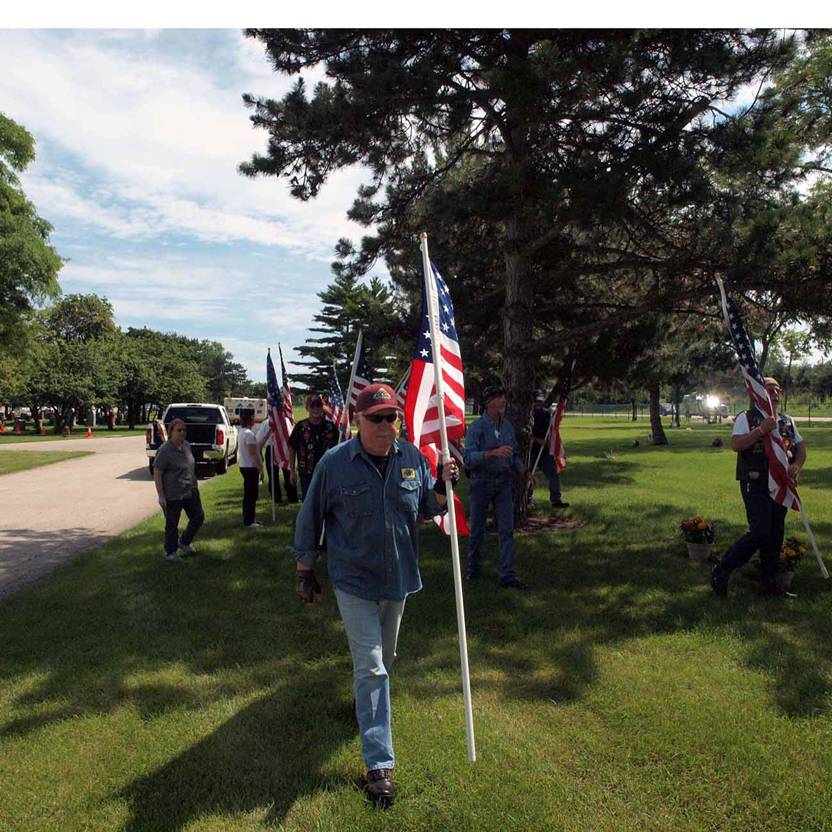 <![endif]>
The army had preceded us.
<![if !vml]>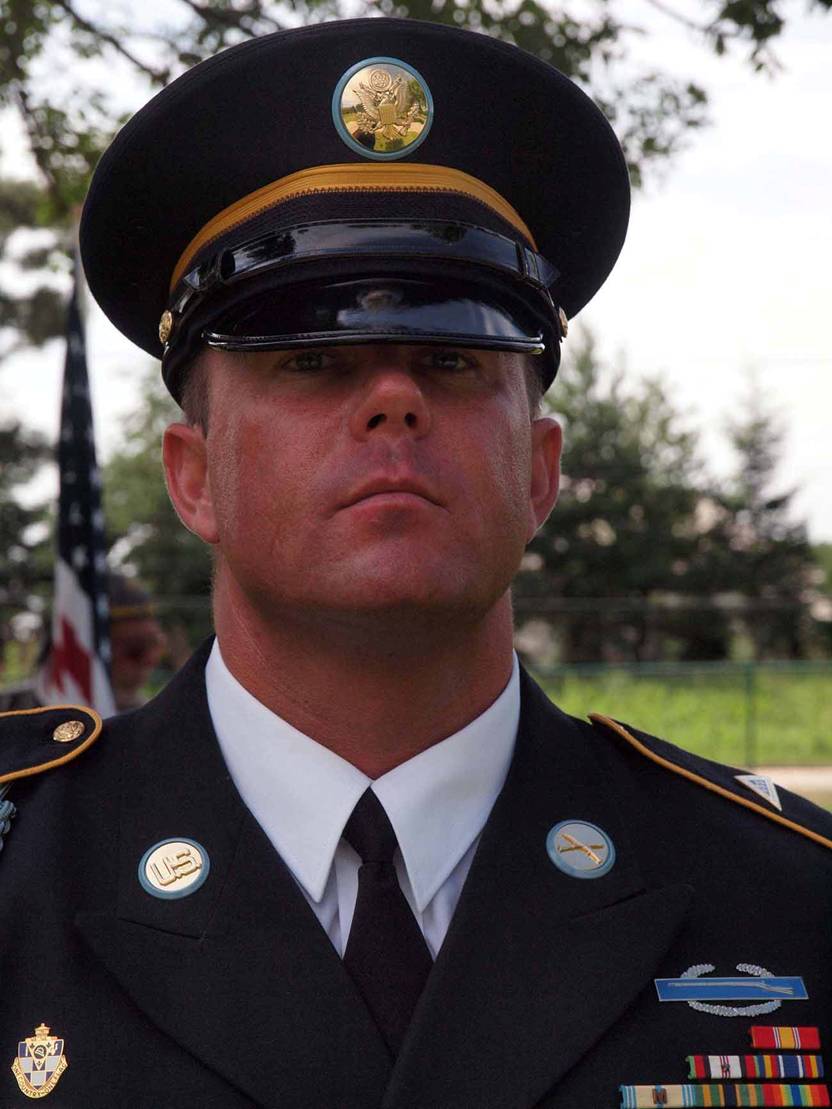 <![endif]>
There are some things you can count on.
<![if !vml]>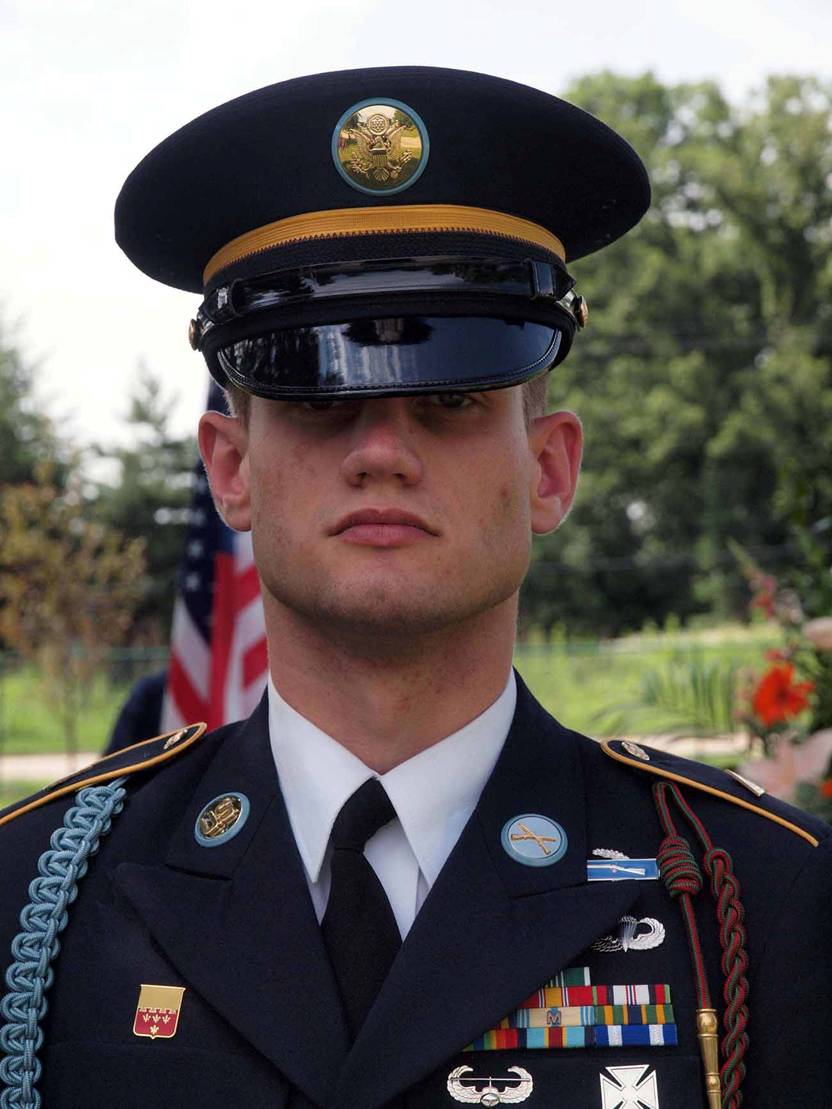 <![endif]>
Jim, talking to Oscar, before he would bugal.
<![if !vml]>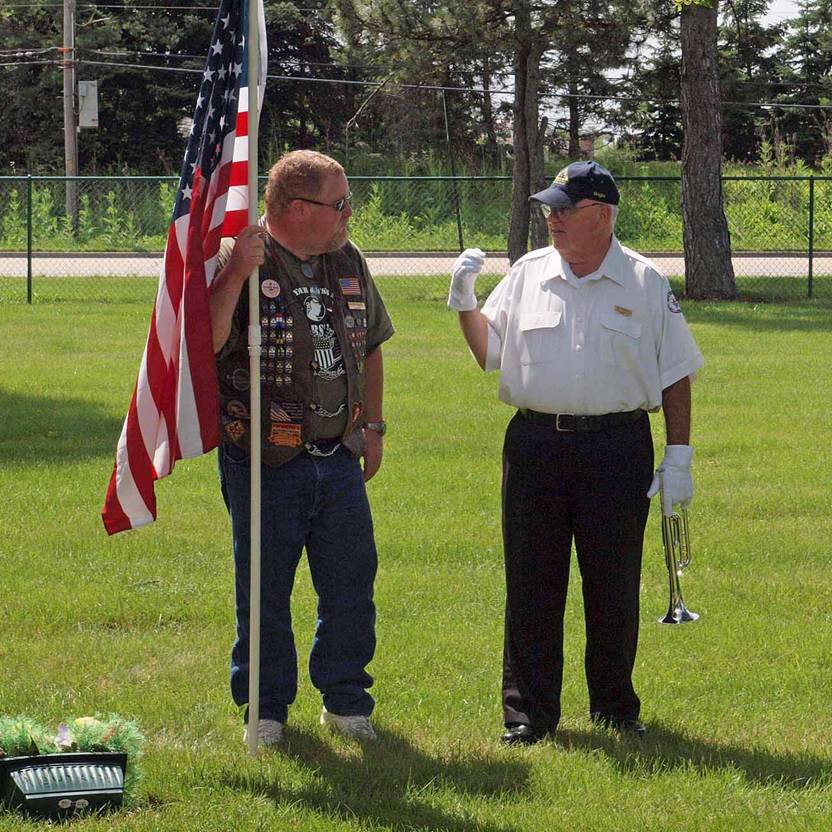 <![endif]>
Jimís sister, Sandy, with Mike.
<![if !vml]>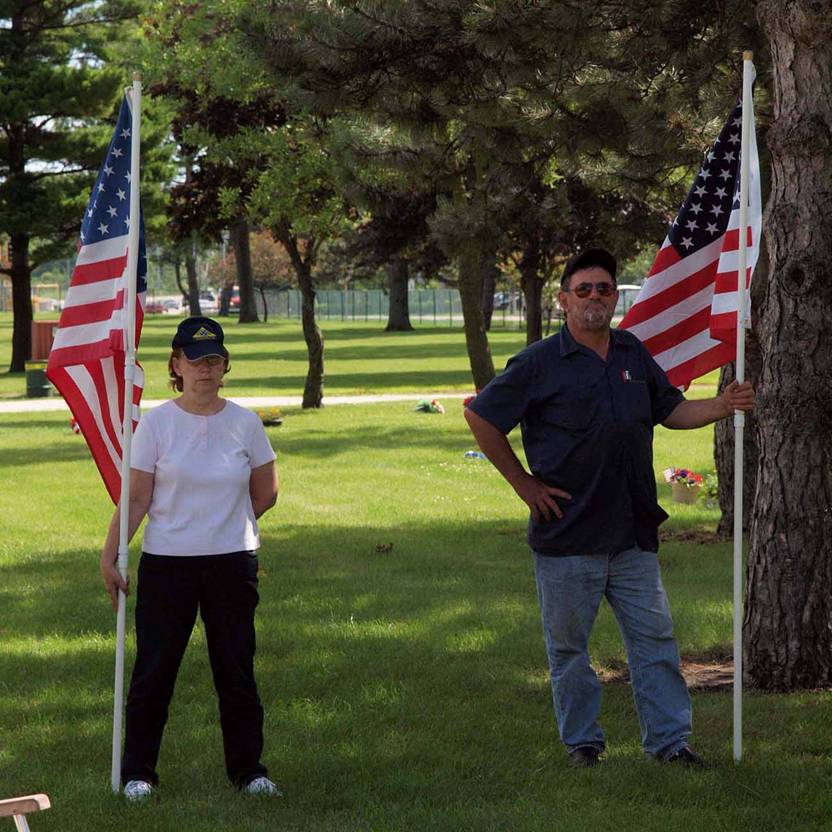 <![endif]>
Eleven bikes and a Cadillac.
<![if !vml]>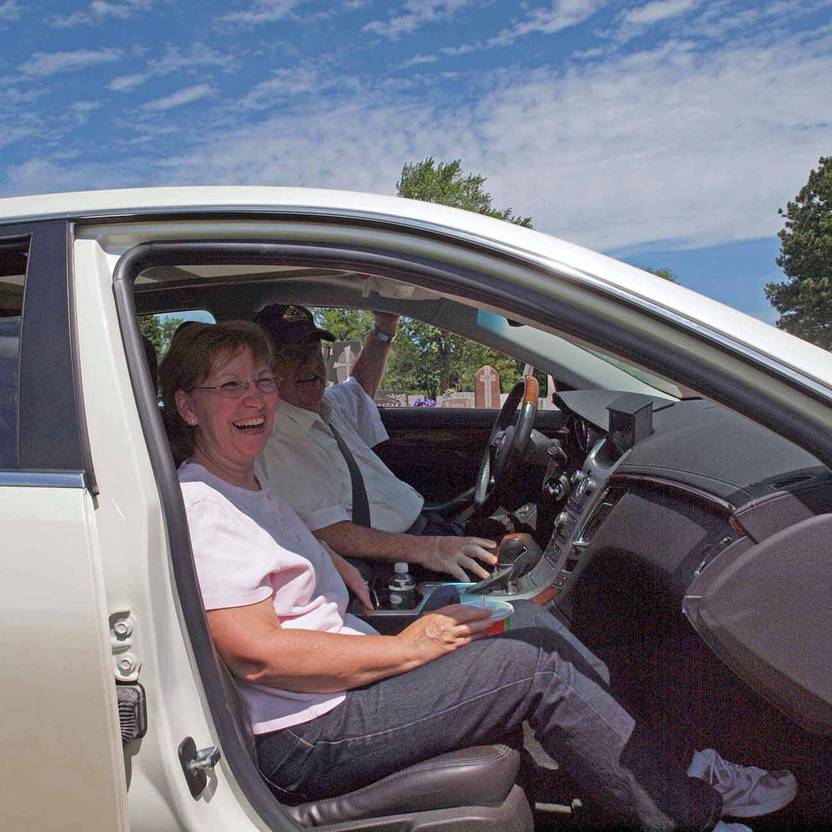 <![endif]>
back to ALL MISSIONS