We got the email notice about noon on a Tuesday for a funeral escort about noon on Wednesday, the next day.
That's all right. 53 motorcycles bearing patriots appeared on schedule.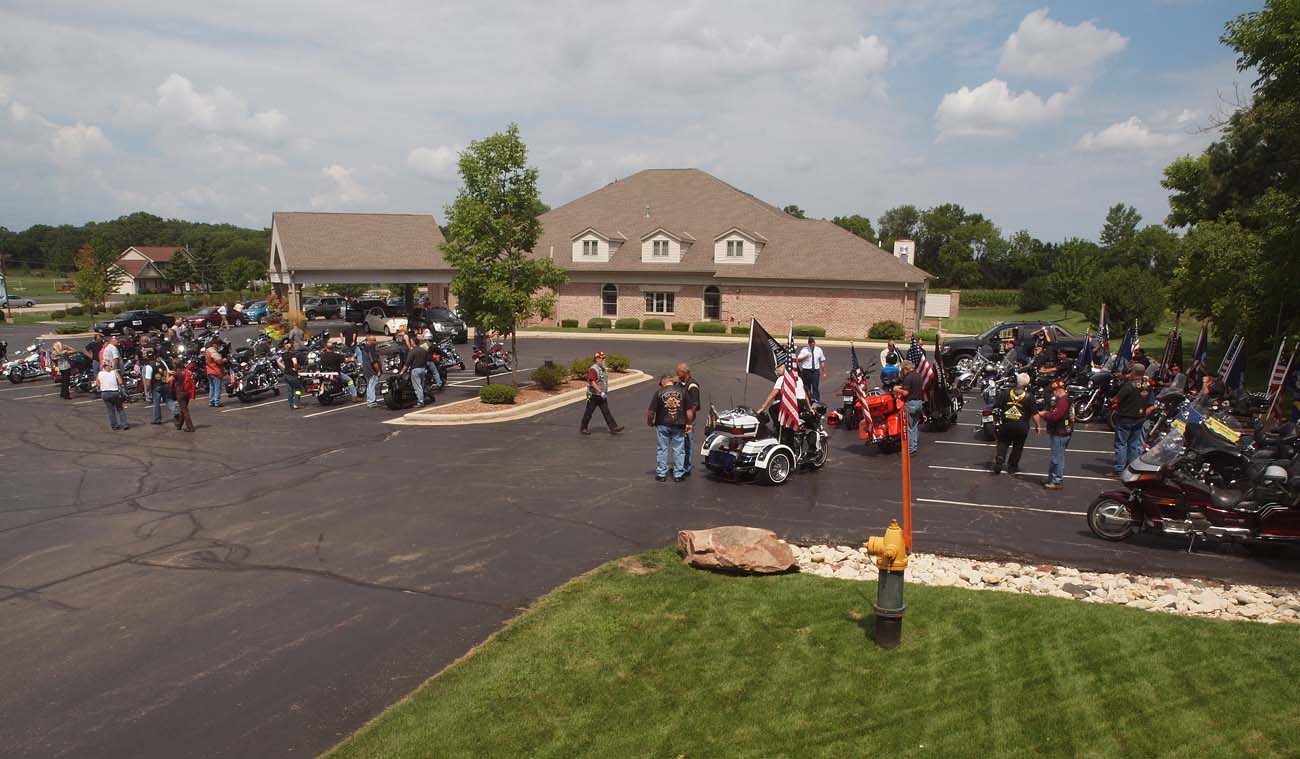 I arrived 15 minutes after the beginning of staging, which is unusual for me. I would have only a few minutes with the group before we would leave on our 20-mile escort.
I met Kim. Here I practice my over-the-shoulder-facing-the-other-way technique.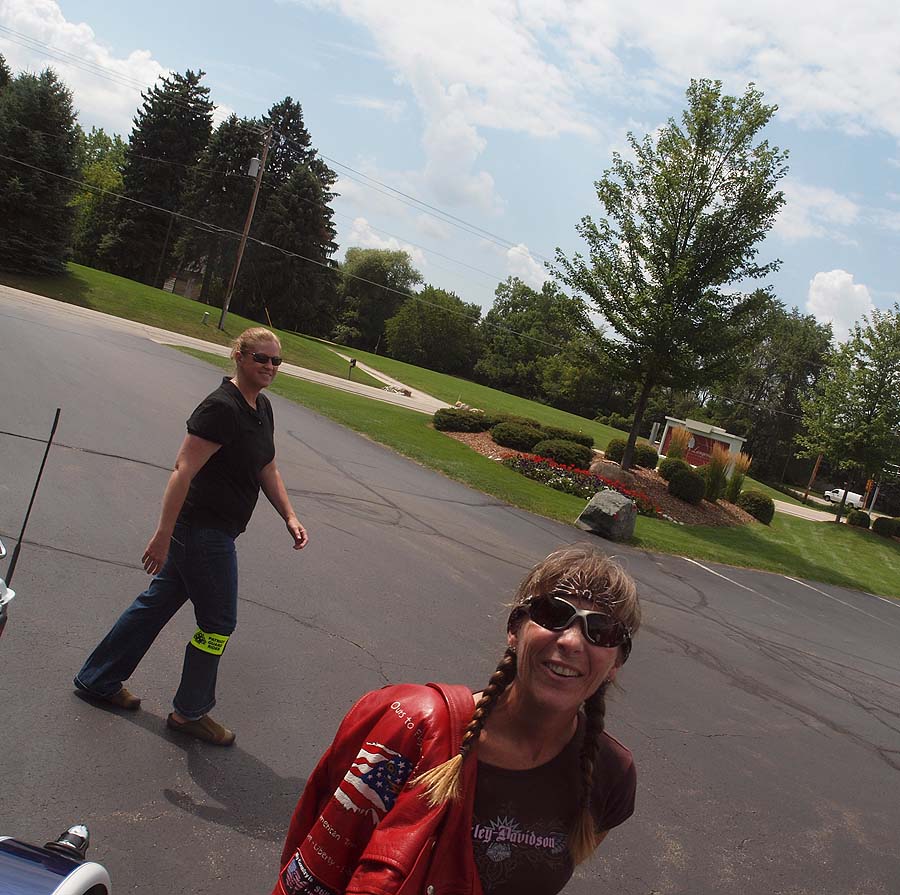 And then we began. Kim was right behind me. Good thing I practiced.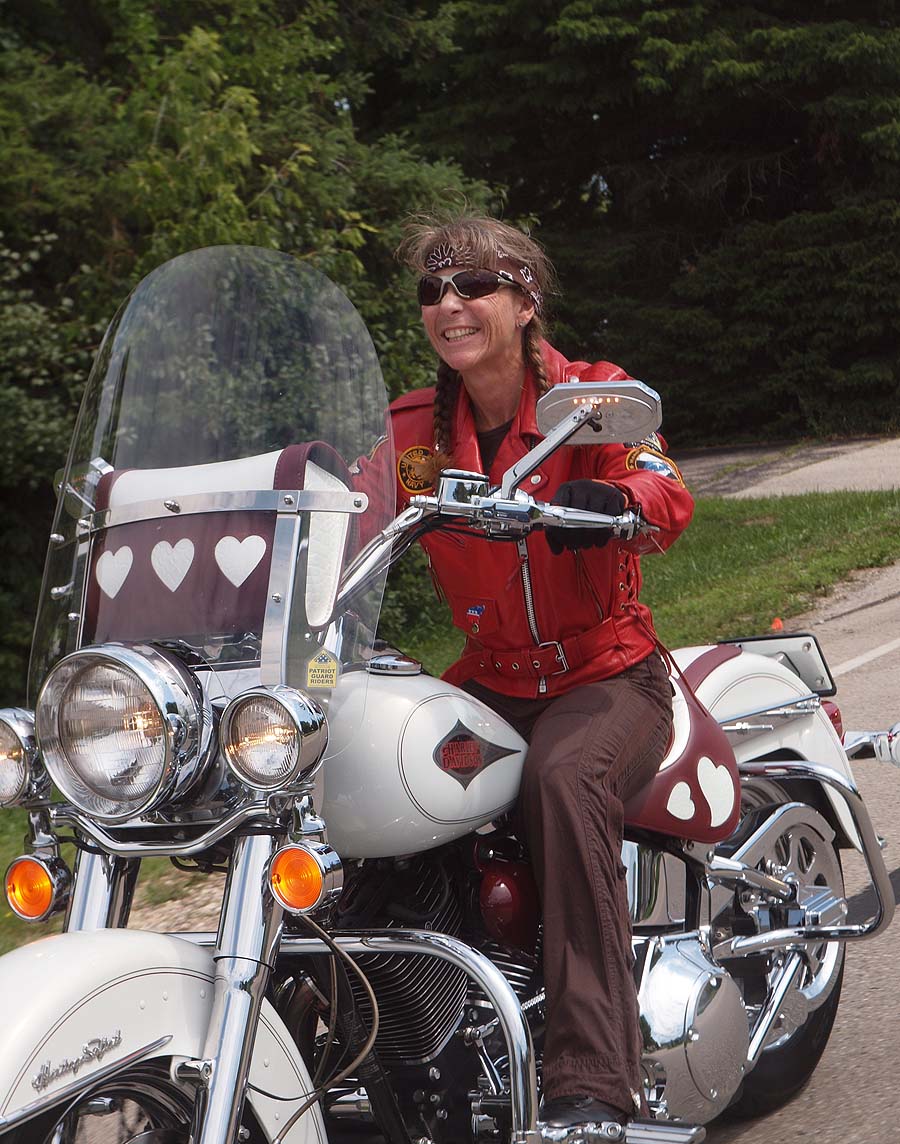 We were ahead of most of the bikes.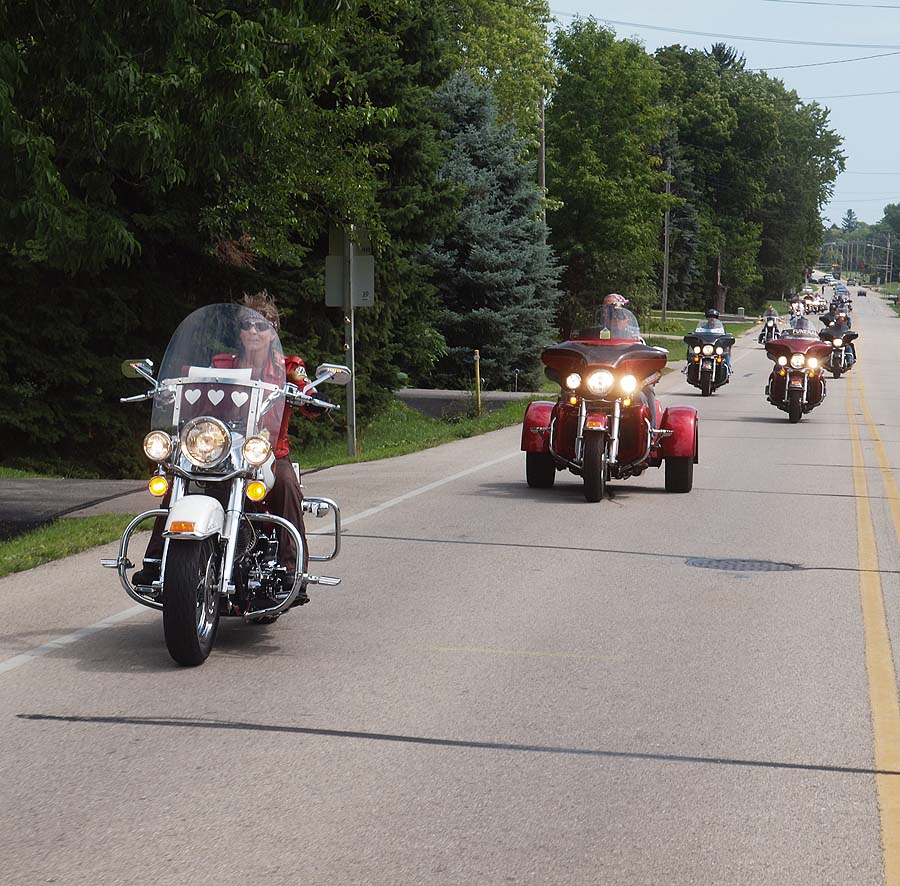 But there were a few ahead of us.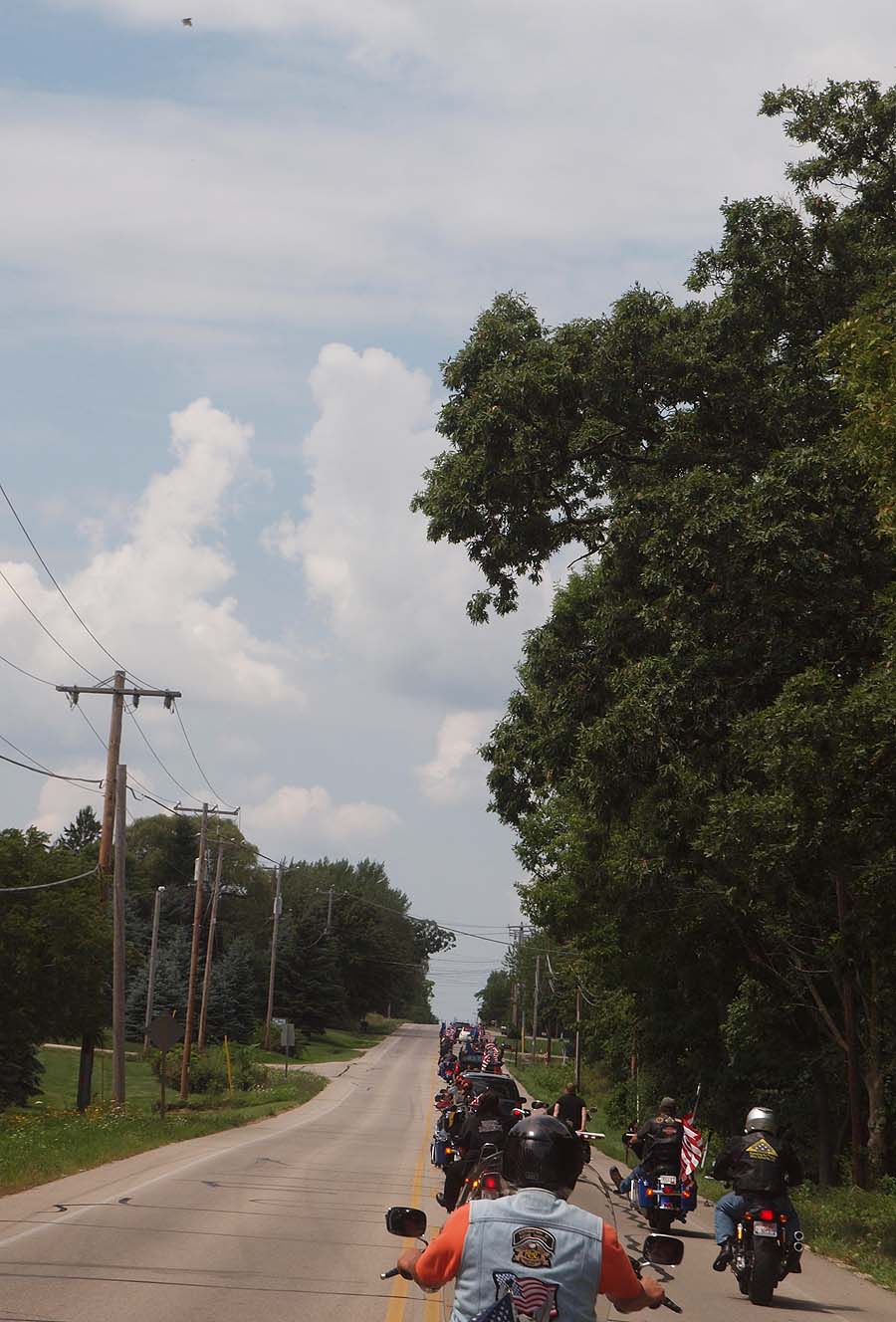 It was a pretty trip.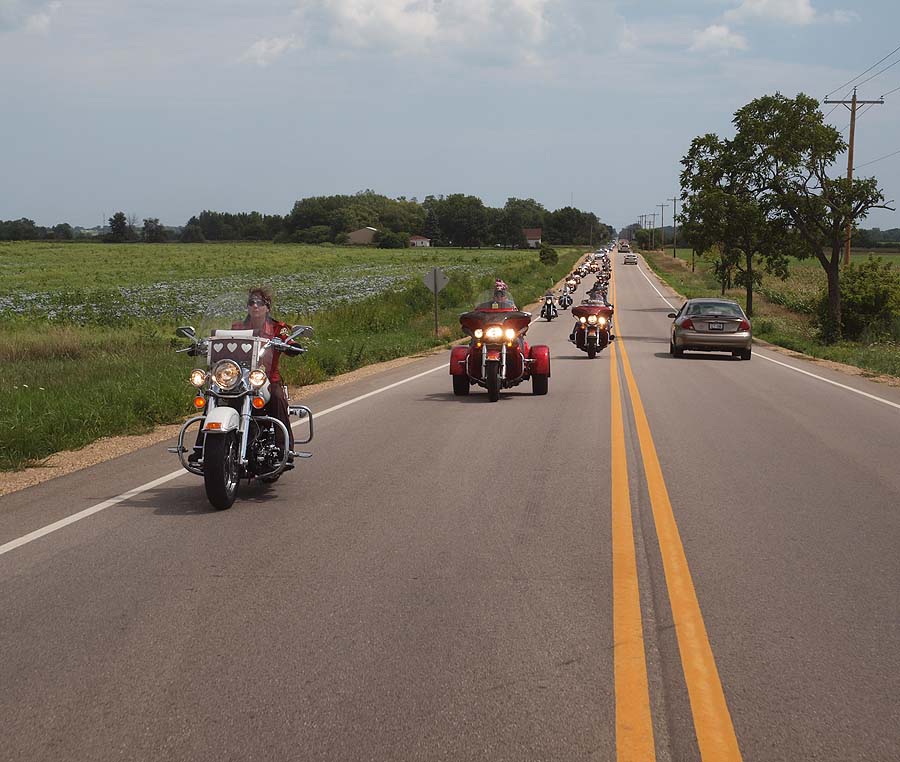 Then we reached the Southern Wisconsin Veterans Memorial Cemetery. We were burying Tom Lawrence, sailor and father of PGRider Tim Lawrence.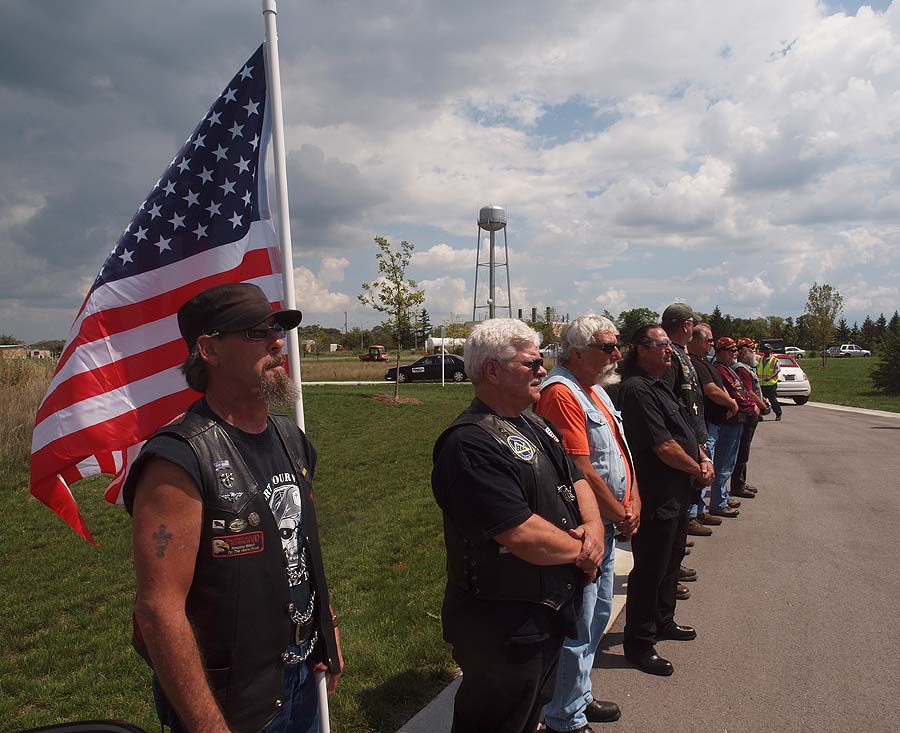 The service began with a magnificent solo male a cappella rendering of our National Anthem.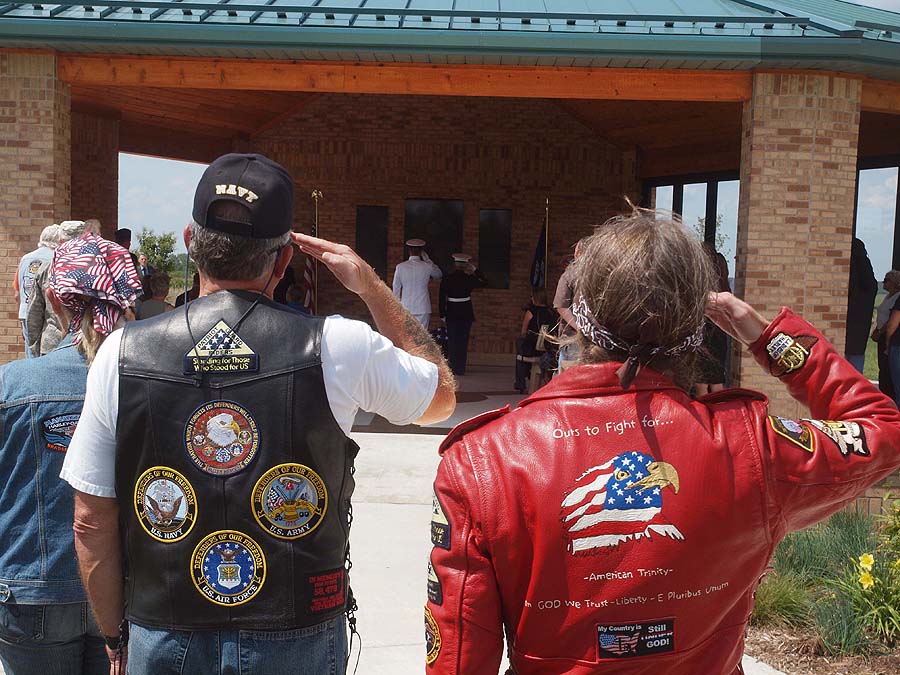 The family was in the shelter and was ringed by American Legion Riders, HOG chapter riders and Patriot Guard Riders.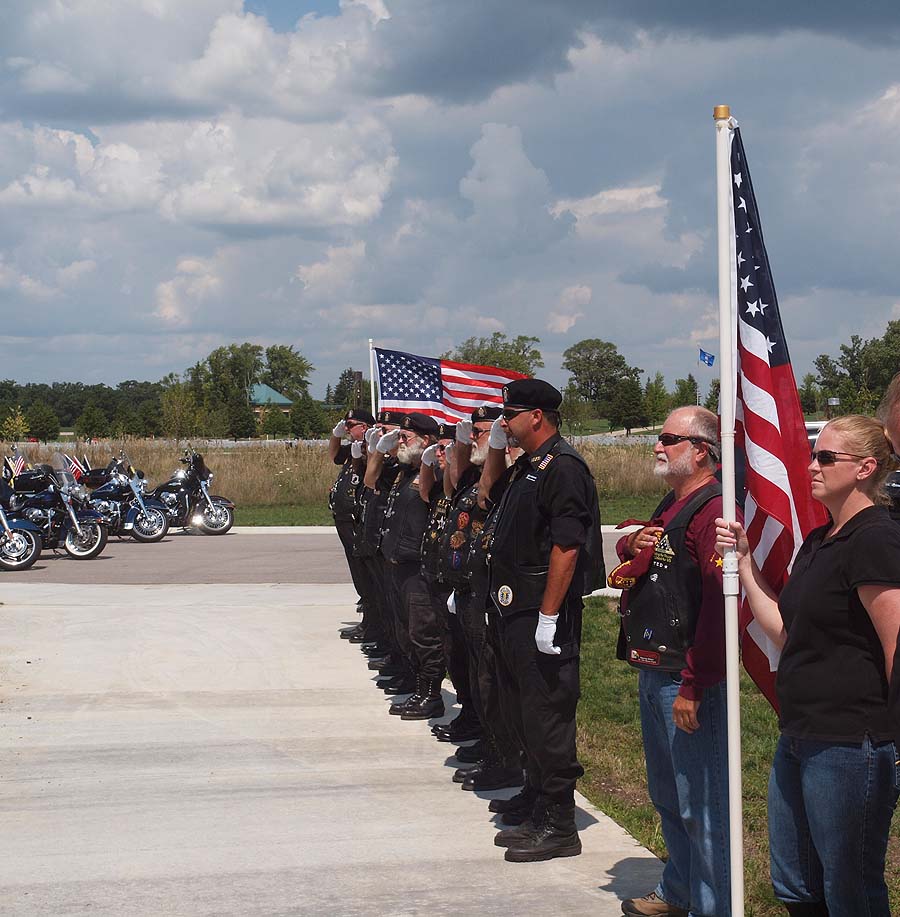 And then we left as quietly as our transportation allowed leaving the United States Navy veteran with his family.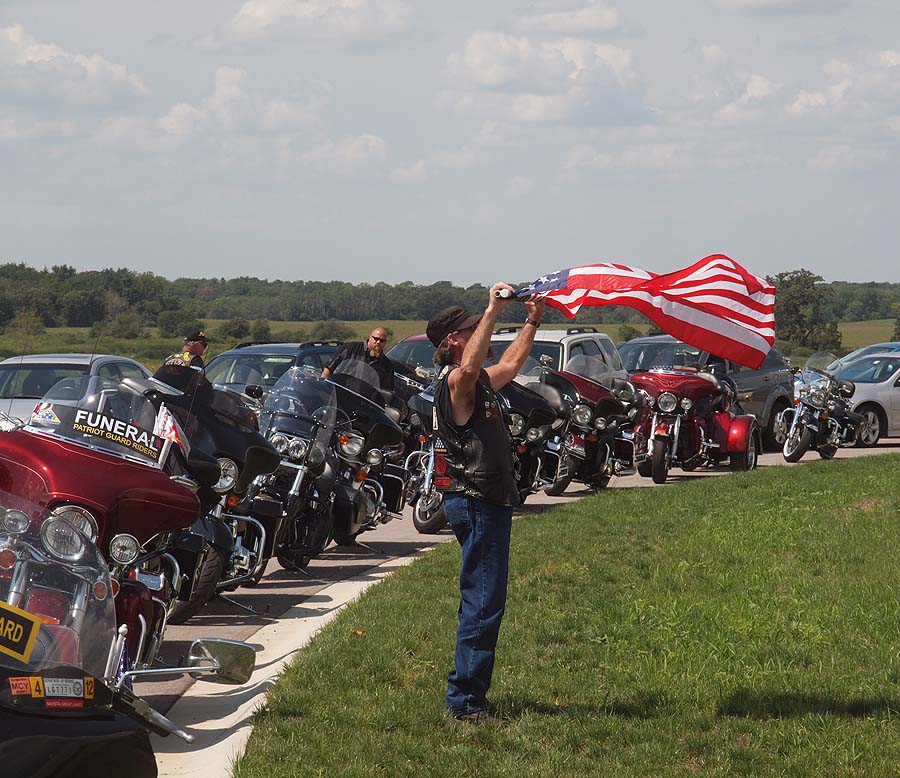 I stopped to photograph this display in nearby Union Grove.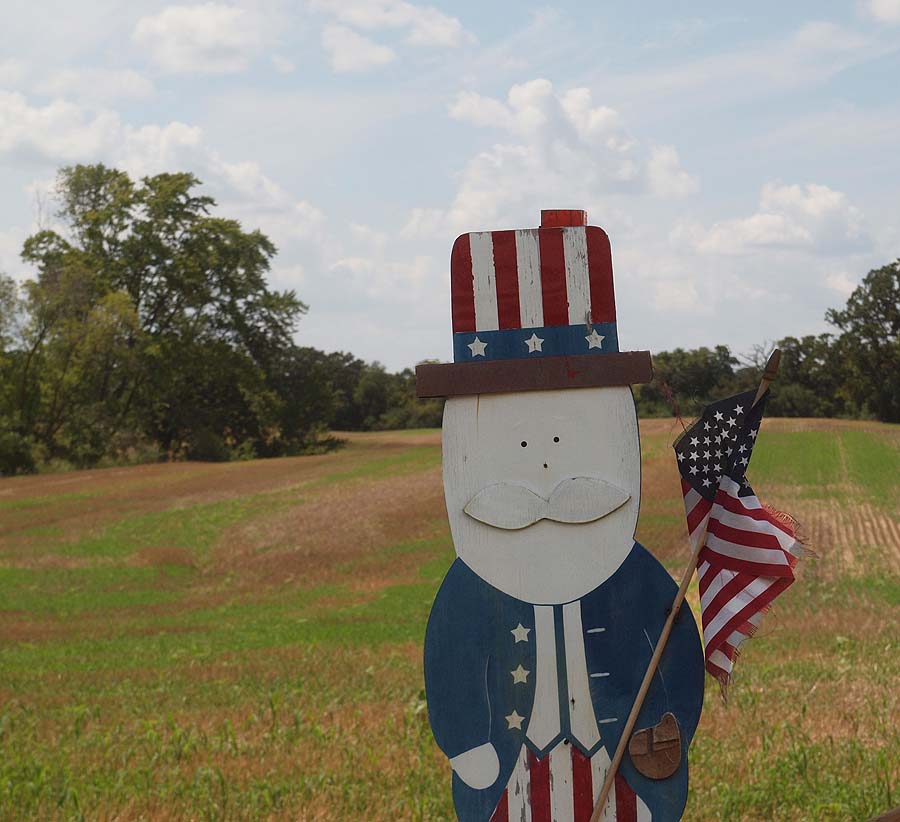 And then straight down 45 for me.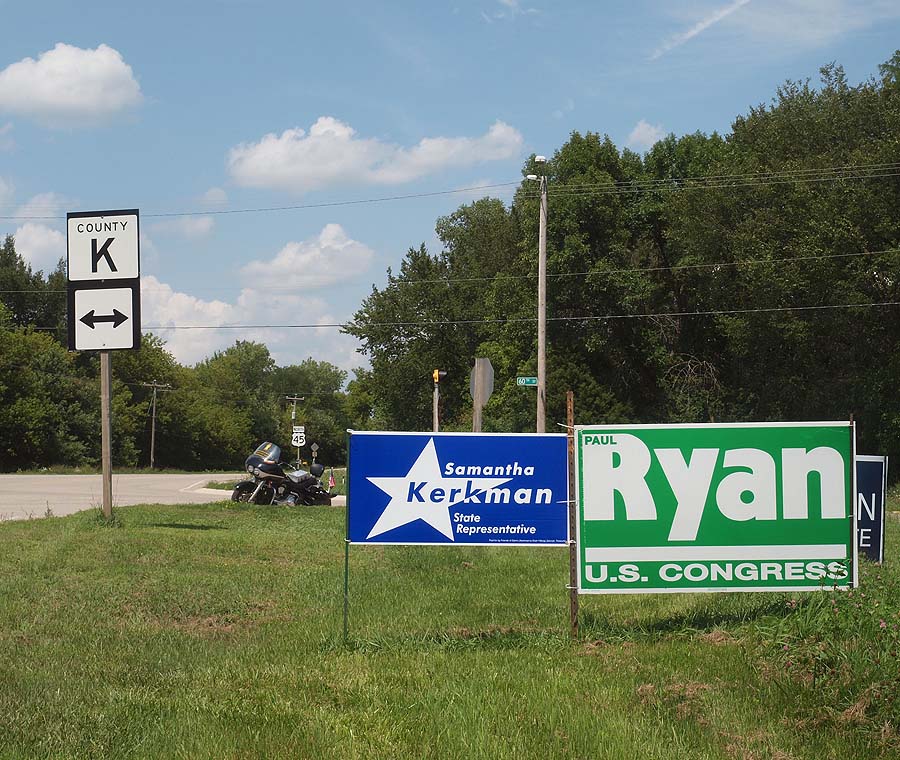 Thank you for your service, Tom. May you rest in peace.
back to ALL MISSIONS