Our guys die over there and every single death is the fault of the enemy. Suicide bombers and IEDs are plain enough, but now we learn that Americans working in the office environment of the Afghan ministries "have been instructed to rearrange their office desks there to face the door, so they can see who is coming in" just in case the Afghan they are mentoring attempts to kill them. It is a treacherous place.

So I say the enemy is responsible for every American killed over there. Except for the enemy, we wouldn't be there. And so when there is a "vehicle roll-over" the family must feel deflated, robbed of glory. But really it is a tribute to the western way of war if only traffic fatalities cannot be eliminated. After all, hundreds die every week on our roads so some must die on their roads, I suppose. Still, the DoD news release was discouraging that read:
The Department of Defense announced today the death of a soldier who was supporting Operation Enduring Freedom.

Spc. Dennis P. Weichel Jr., 29, of Providence, R.I., died March 22 in Laghman province, Afghanistan, from injuries suffered in a noncombat related incident. He was assigned to the 1st Battalion, 143rd Infantry Regiment, 56th Troop Command, Rhode Island National Guard, East Greenwich, R.I.

For more information the media may contact the Rhode Island National Guard.
The hometown newspaper echoes the DoD and adds a few details, but mostly it feels like we are trying to squeeze a tragic death into a mold intended for casting heroic ones.
An 11-year member of the Rhode Island National Guard has been killed in a vehicle accident while serving in Afghanistan. Spc. Dennis Weichel (WYE'-kull) died Thursday in Afghanistan.

Weichel joined the National Guard in 2001. He was a member of a unit based in East Greenwich, R.I., that arrived in Afghanistan earlier this month. The unit is conducting security operations in Laghman Province.

A Pawtucket resident, Weichel is survived by three children and his parents. National Guard spokeswoman Sgt. Megan Burmeister could not provide details on the accident.
And then, a week later, the National Guard finally did provide the details.
Weichel was in a convoy a week ago with his unit in Laghman Province, in northeast Afghanistan. Some children were in the road in front of the convoy, and Weichel and other troops got out to move them out of the way.

Most of the children moved, but one little girl went back to pick up some brass shell casings in the road. Afghan civilians often recycle the casings, and the girl appeared to aim to do that. But a Mine-Resistant Ambush-Protected vehicle was moving toward her, according to Lt. Col. Denis Riel of the Rhode Island National Guard.

MRAPs, as they are known, usually weigh more than 16 tons. Weichel saw massive truck bearing down on the girl and grabbed her out of the way. But in the process, the armored truck ran him over, Riel said.

The little girl is fine. Weichel died a short time later of his injuries.
When we send our soldiers out to do their dangerous work, we know some of them will get hurt. We also know that it will probably not be in a straight-up firefight – this is asymmetric warfare. But two things are sure: Every American death is the enemy's fault, and every American who dies will die honorably.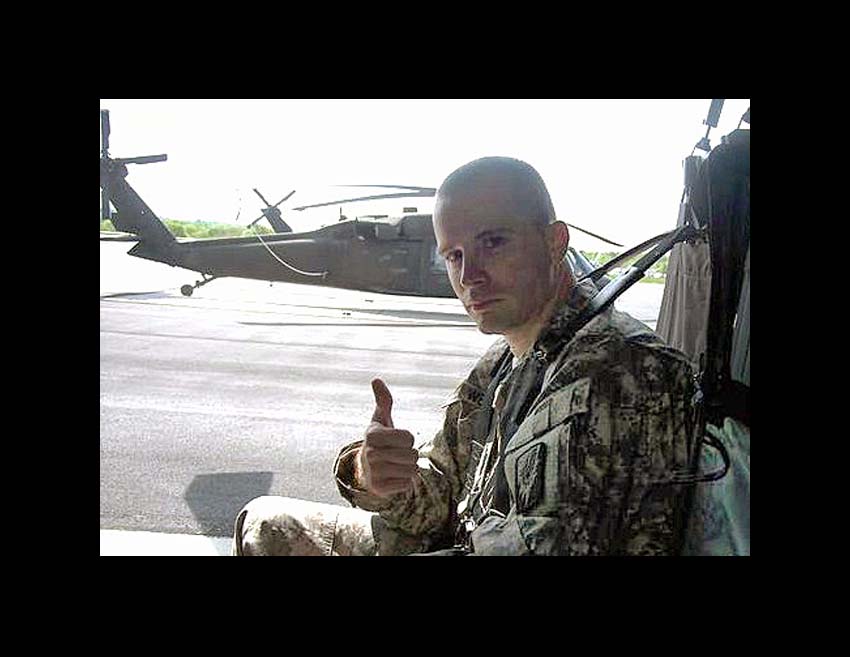 back to ALL MISSIONS