Each time a soldier has a change in rank, the Army takes a portrait photo. This keeps both the rank insignia current as well as the image of the soldier's face.

The Army has its reasons for maintaining these photos. One of those reasons is to have the photo available in case circumstances make it useful to the news media. Sometimes soldiers make the news.

And the soldiers know what the news story would probably be. That's why they are not smiling. And if a soldier does smile in the photo they tell him not to and take another.

Benjamin Neal didn't need to be told. He was a paratrooper. Light infantry. Tip of the spear. He knew. You can see it in his eyes.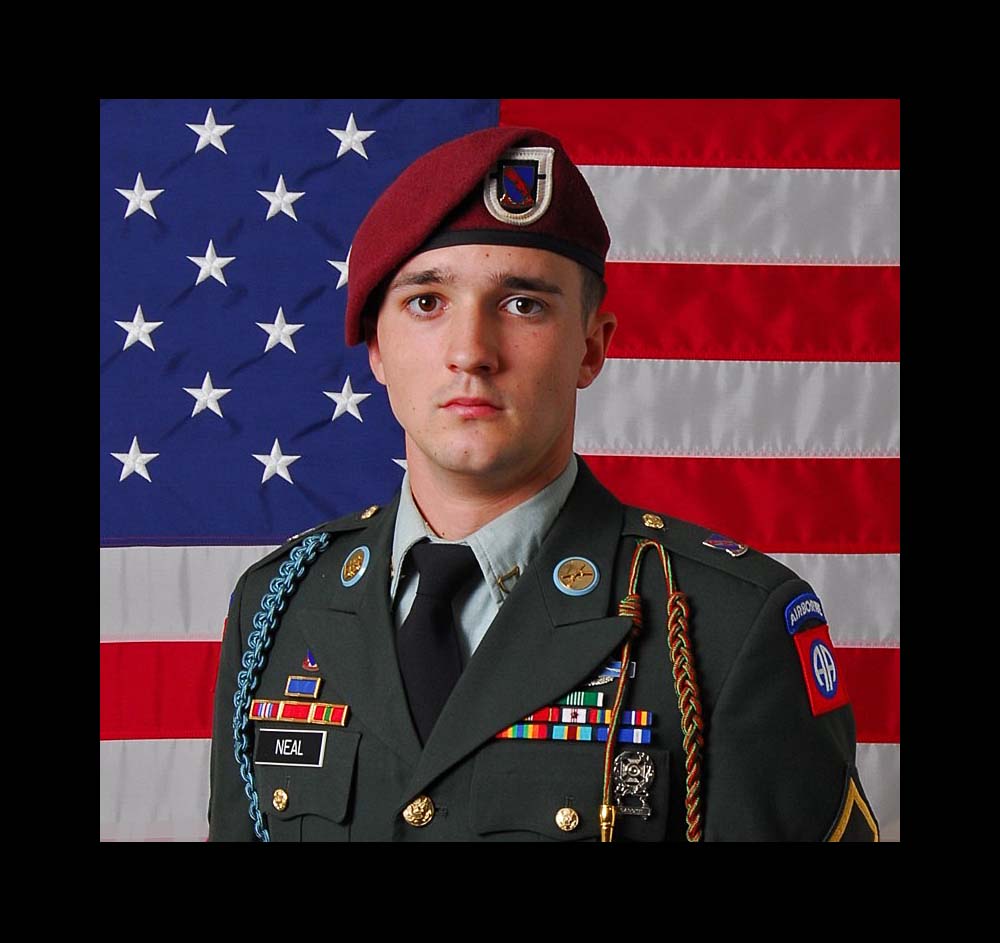 http://www.patriotguard.org/Forums/tabid/61/postid/1781515/view/topic/Default.aspx
Saturday
Fort Leonard Wood sends Honor Guard details to Army funerals in this area. Since it is Leonard Wood, the soldiers are usually Engineers or MPs. This time they sent Drill Instructors.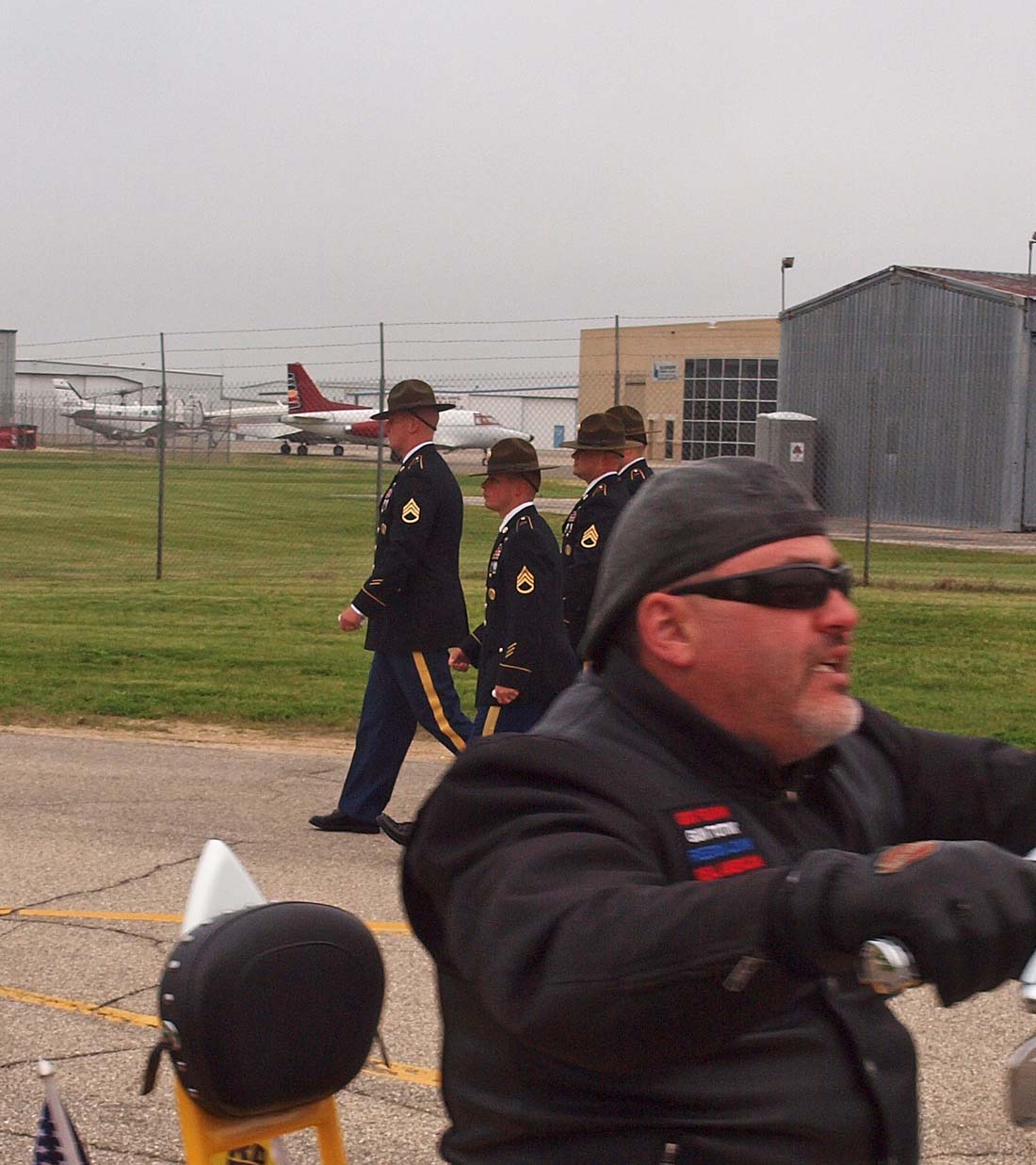 The Sheriff had a large presence at the airport. Every detail from parking to procession was addressed.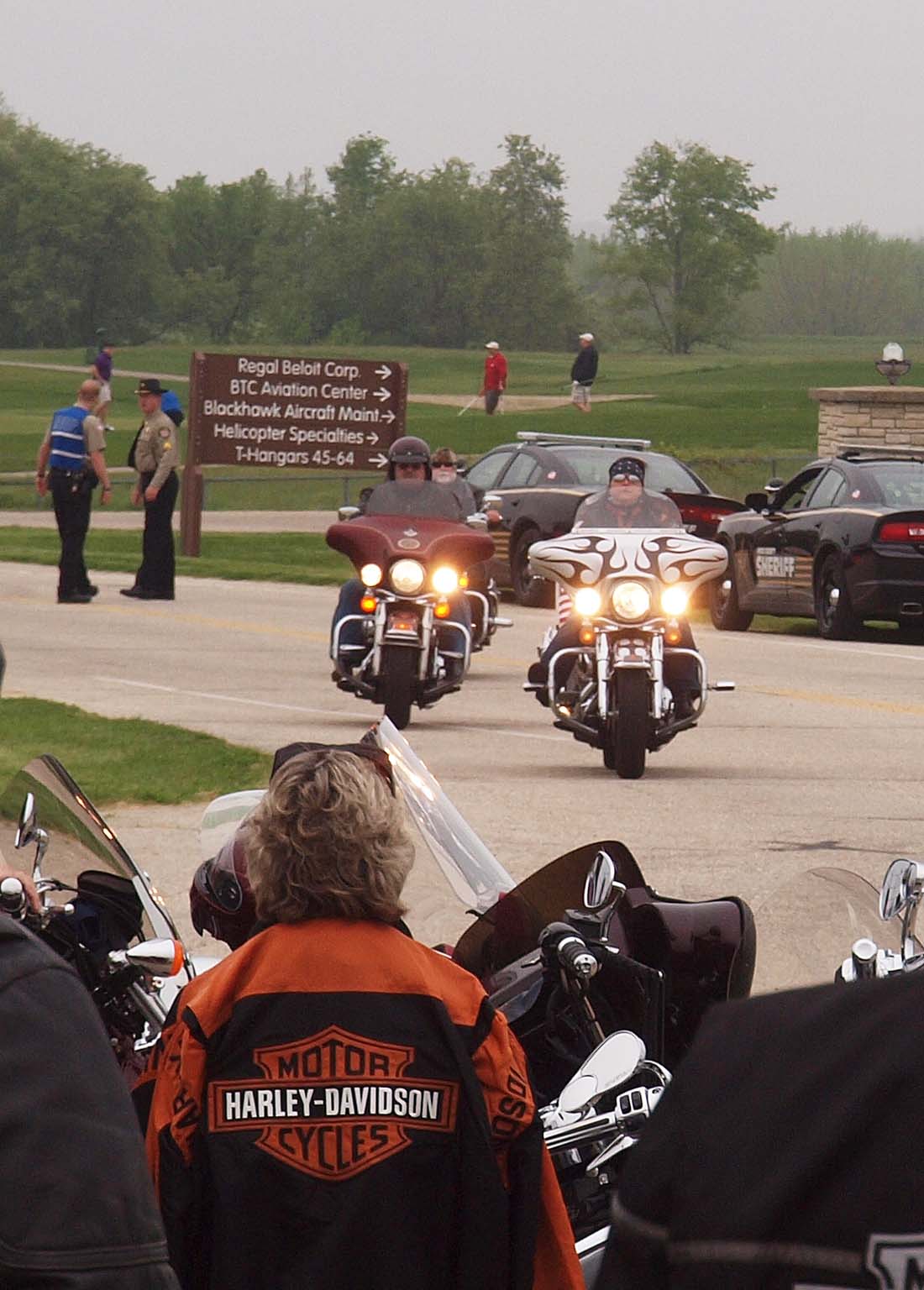 John recruited a fireman to hold a flag for our pledge. Then he offered a prayer.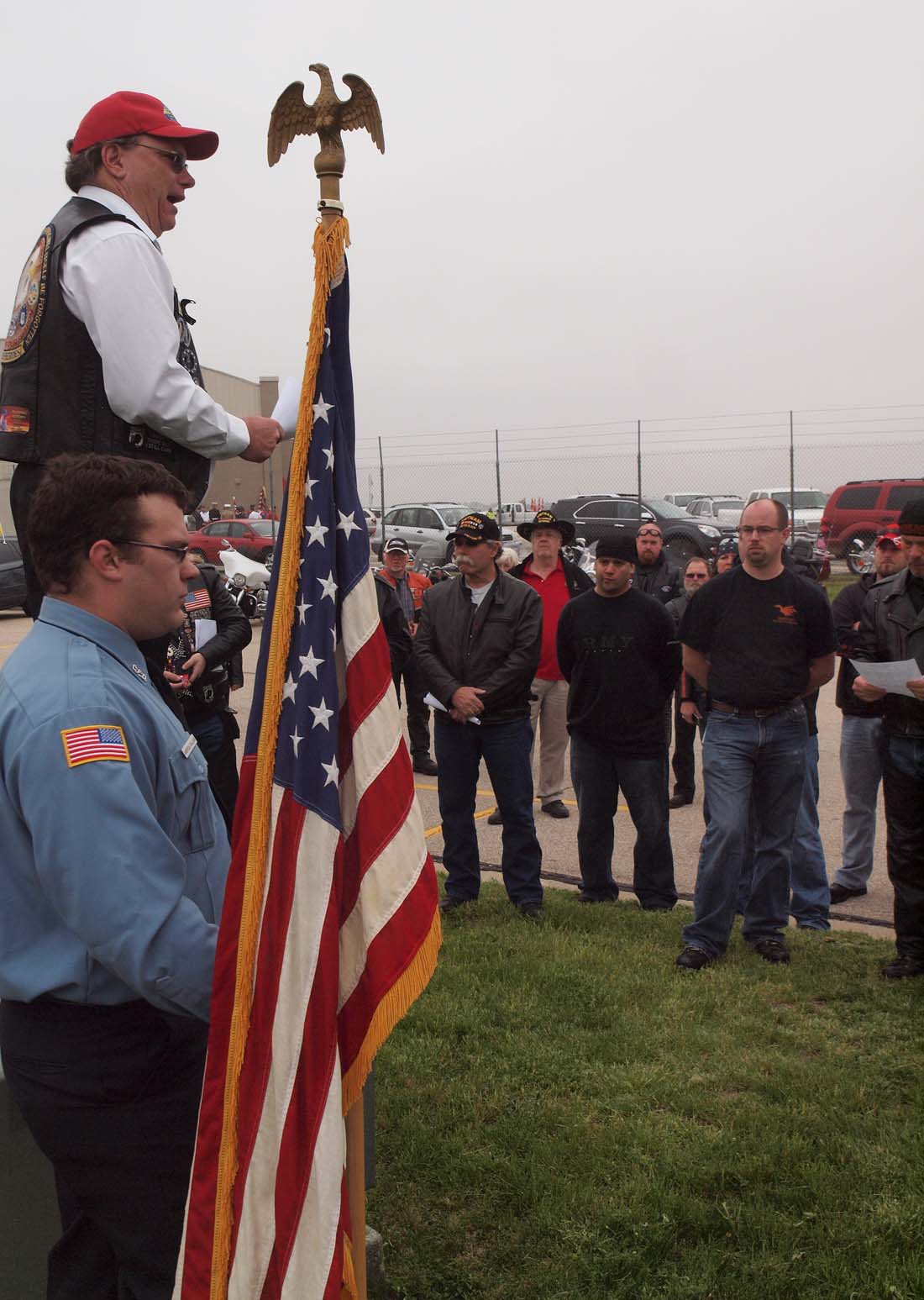 And then we waited on the tarmac. When the plane landed and parked, we closed-in on it.
After the Kalitta crew produced the casket but before the Honor Guard approached, a few members of Benjamin's family took a few moments with him.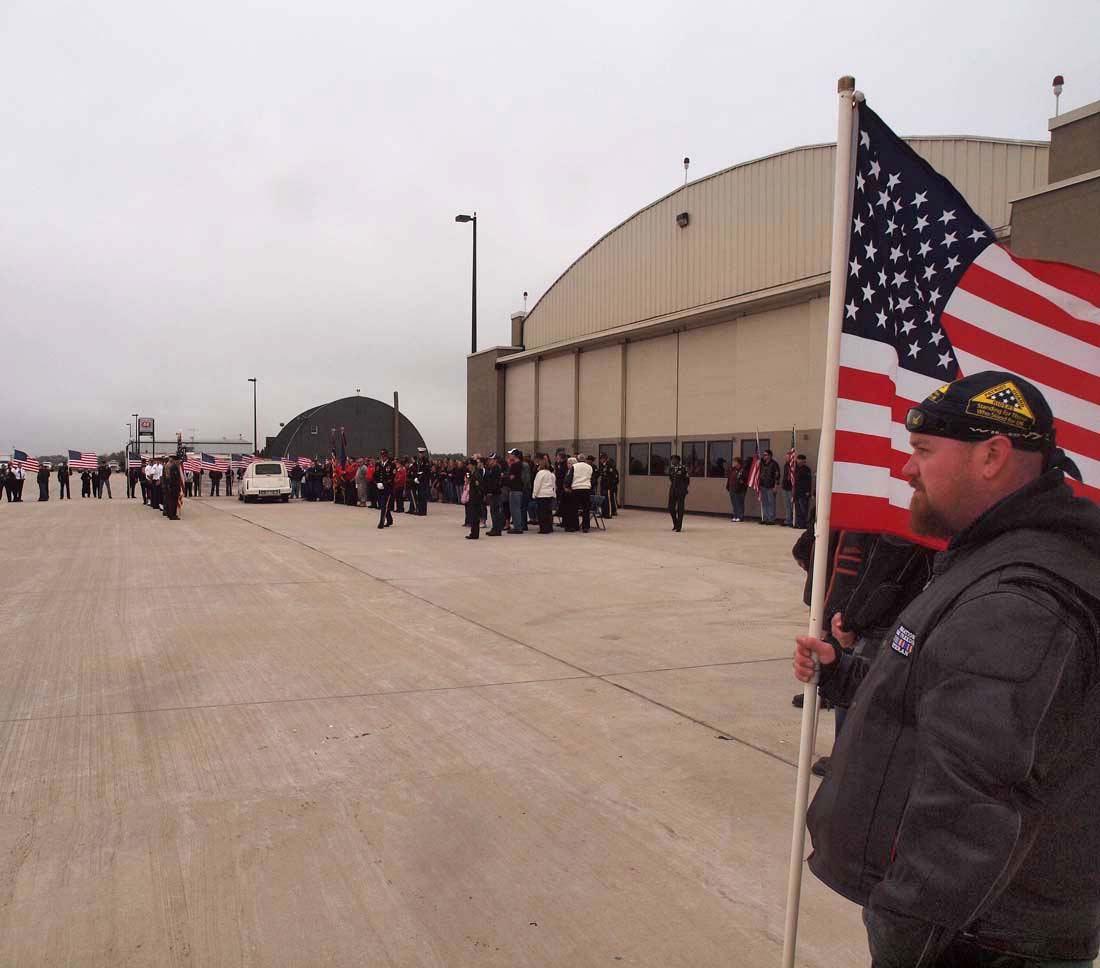 And then it was time to take Benjamin home. watch-v=85GQblp7GOA&feature=player_embedded We traveled the entire 17 miles between 15 and 25 MPH and there were people along the entire route. Many held flags or signs. I noticed four pre-schoolers holding one letter each spelling "HERO".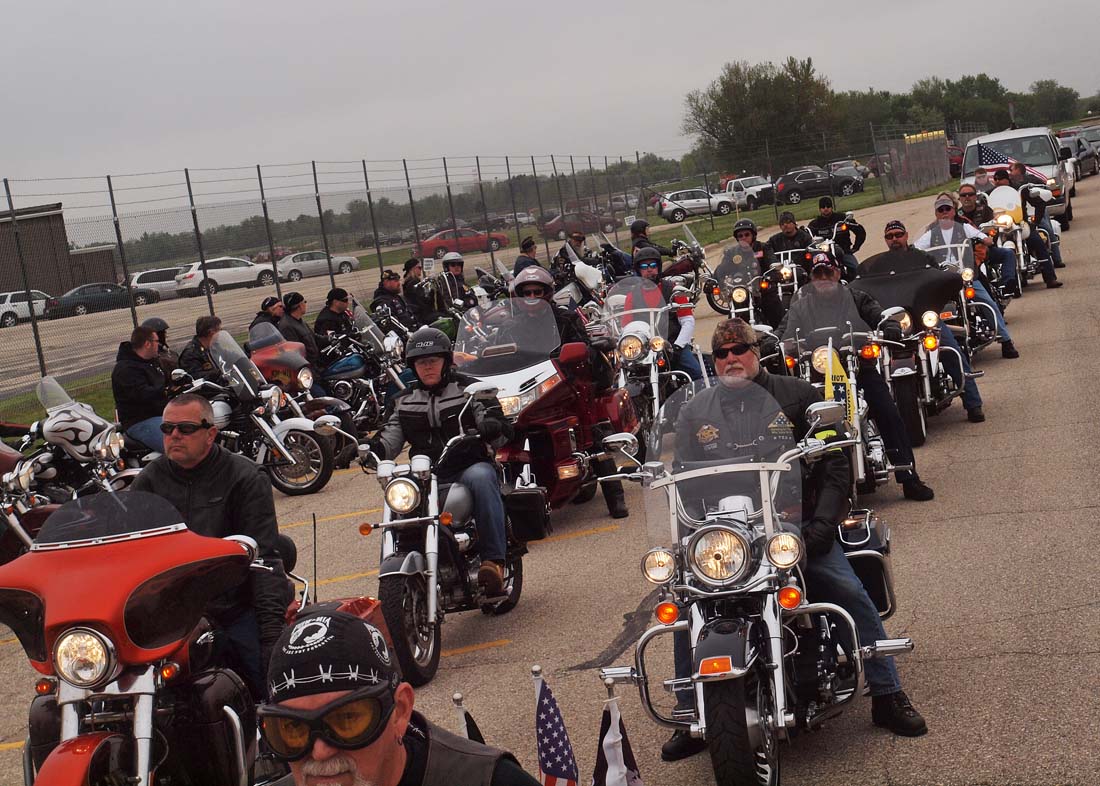 And then as we entered Orfordville, we passed the farm of Mark Wellnitz. His sister is Ben's aunt and Ben had many happy visits to the farmhouse beyond Mark's sign.
On Monday the wake was held at Ben's high school. I couldn't attend but I saw what Larry Eckhardt (the man of 2200 flags) posted to Facebook from his smartphone: "visitation 4 ben was unbeliveable ! it easy 2c how he turned out 2b such an outstandin young man ! the outpourin of luv + support was unequaled . truley AWSUME !"
The State Captain wrote in the PGR forum, "As mourners had to be bused in to the high school and stood in line 2 1/2 to 3 hours to pay their respects, Ben's wife, Mom, Dad, brothers and sisters were there for everyone nearly 3 hours after the visitation was scheduled to end. By my count more than double the population of the town came to cry, laugh, and hold on to their best memories of an exceptional young man."
works for Chrome but not IE, so direct link to story with video: http://www.channel3000.com/news/Funeral-held-for-Orfordville-soldier-killed-in-action/-/1648/12824772/-/b9661y/-/index.html
The next day was the day for Ben's funeral. I just returned. We stood outside the church and then we waited through the mass. And then we delivered him to consecrated ground 18 miles away. Along that route we passed a Janesville LEO and a young cowboy. For now, their images will be the only ones I post of that final trip.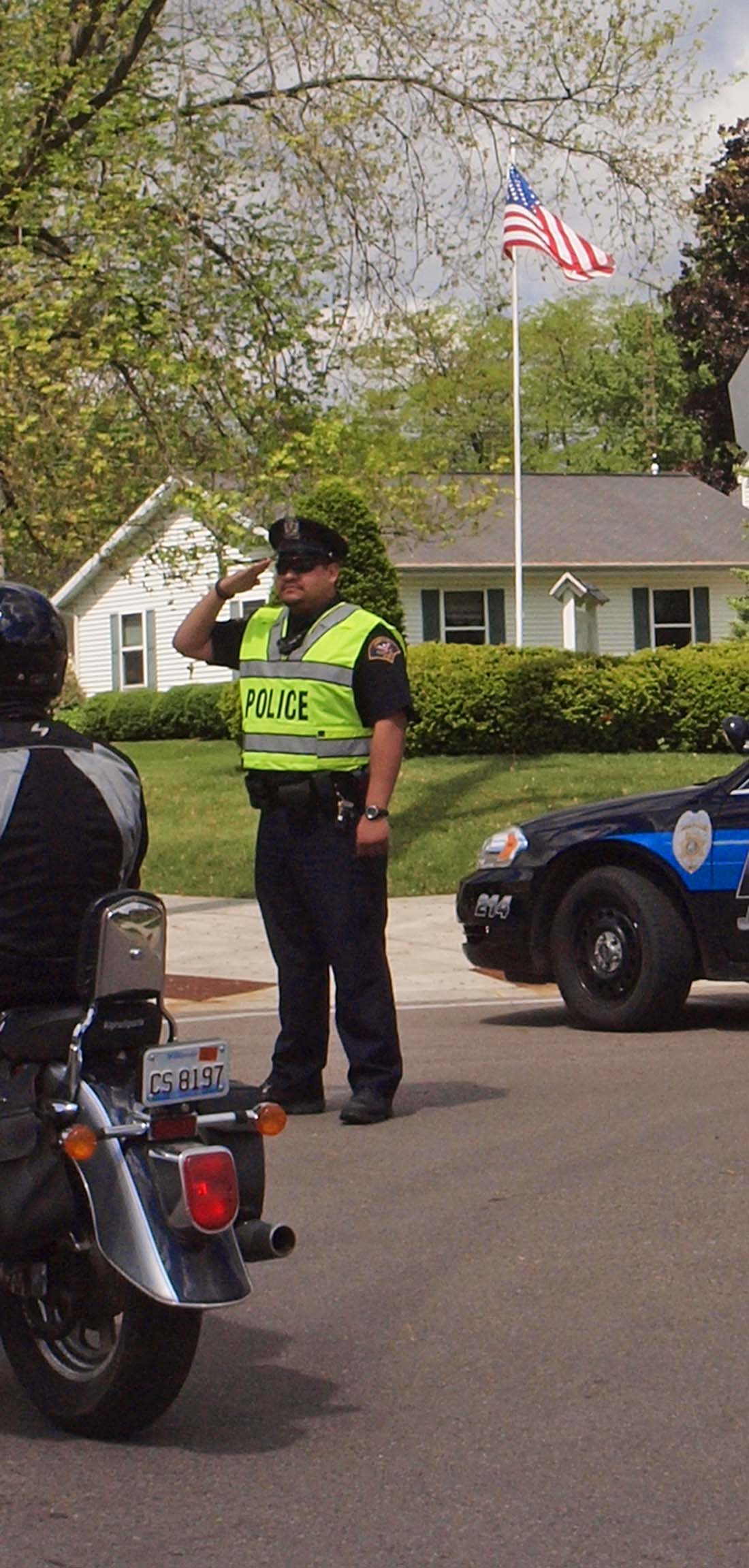 (This page will be further updated.)
back to ALL MISSIONS