It is noon Wednesday and I have just returned from the Albert Dorn Mission. I received notice of it at noon Monday, two days ago, which was plenty of time.
I arrived before the 0830 designated time but there were others already waiting. After a few minutes the funeral director told us where to stage and we moved our bikes. That is when I took my first two pictures of especially clean bikes, not realizing who the two were riding them: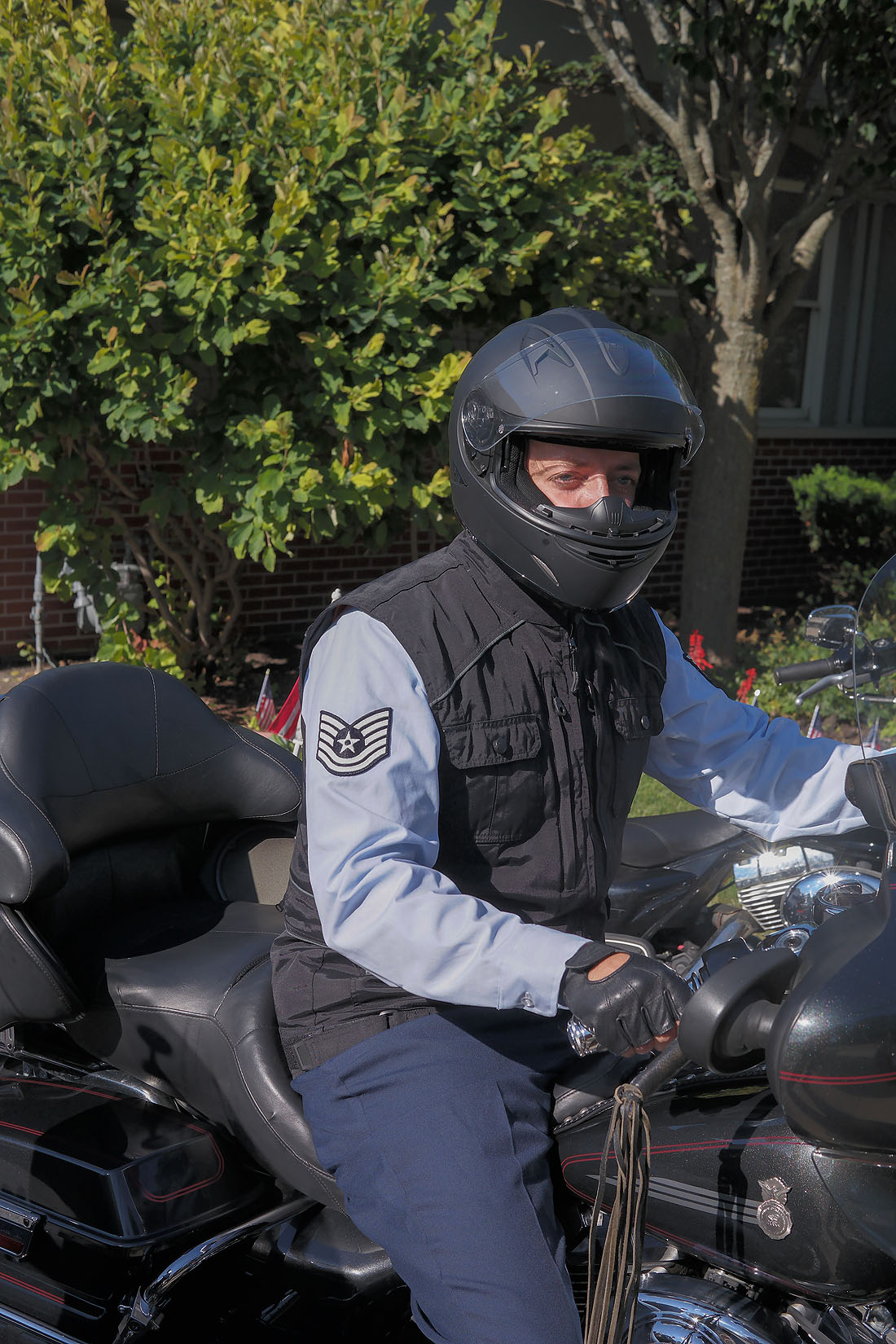 Because this mission is near my home and I am familiar with the roads, I was designated to lead. Our police escorts through the several jurisdictions might be discontinuous and I would be able to find the way: East on 176; south on Green Bay; Westleigh/Sheriday/cemetery.
So I hustled home to change from two 12X18 saddle bag flags to the 5X8. (12X18 is inches, 5X8 is feet.) I wasn't able to do any pre-service flag-holding but I did return before the service ended and stood for the transfer to the hearse.
Except that the hearse was pro-forma. The cremains were carried aboard Albert's bike ridden by Albert's son, followed by his wife on her bike, followed by the Lakeshore HOG Chapter on their bikes, followed by cages.
The PGR would lead the hearse, RC Serpe directly ahead of it. We were led by revolving LEOs or by me. Chuck did a fine job or anticipation and contingency planning. We would get to the cemetery one way or another.
We did have a big gap in the PGR bikes the whole distance, however -- so much that other traffic filled it. Safety requires that we ride staggered (not parade-style) but safety also requires that we ride tight enough so that other traffic recognizes our procession.
There was some concern that the protestors we passed at the beginning of our escort were directed at us: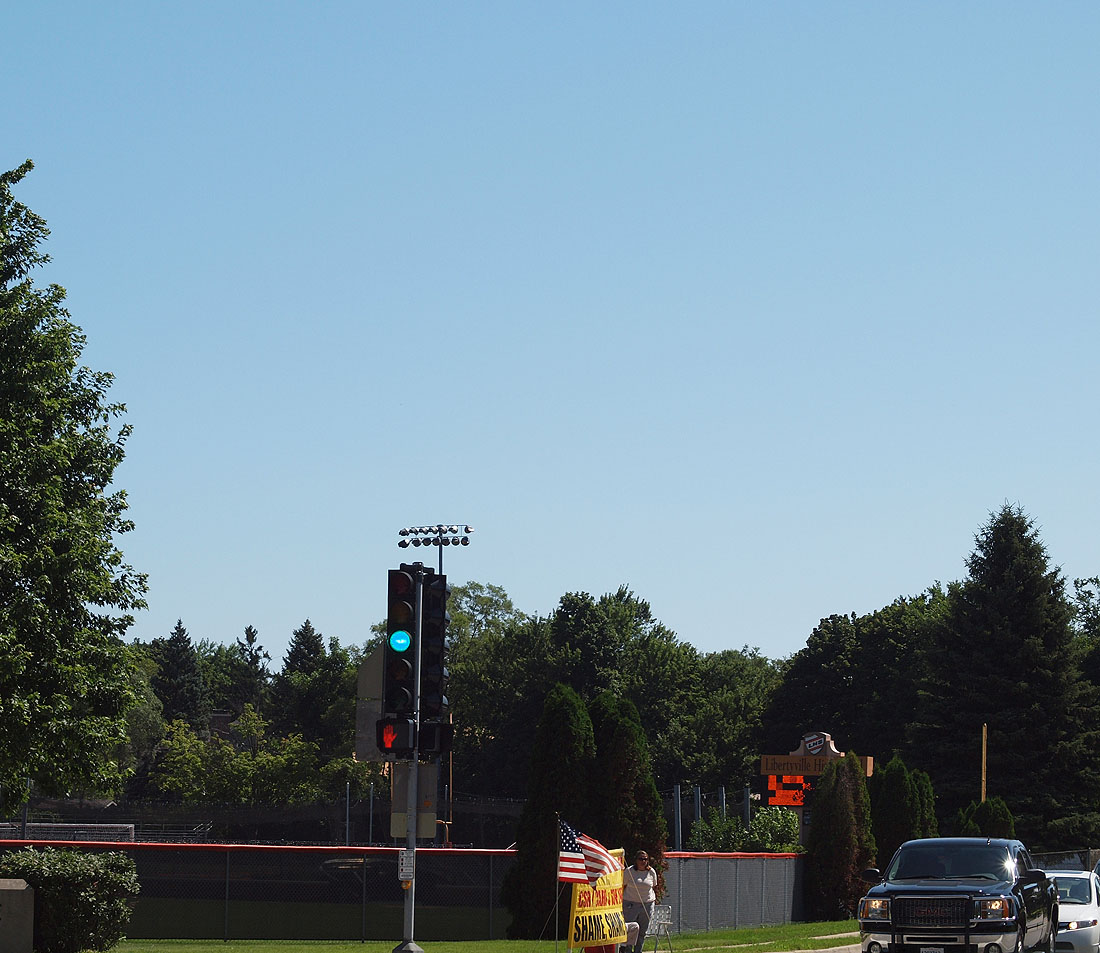 Not so. It was about roofing at Libertyville High School and CSR and Local 11.
I don't like it when car dealers hang an American flag from every light pole as decoration and I didn't like to see Local 11 use the American flag to claim authority for their cause. Shame, shame, shame.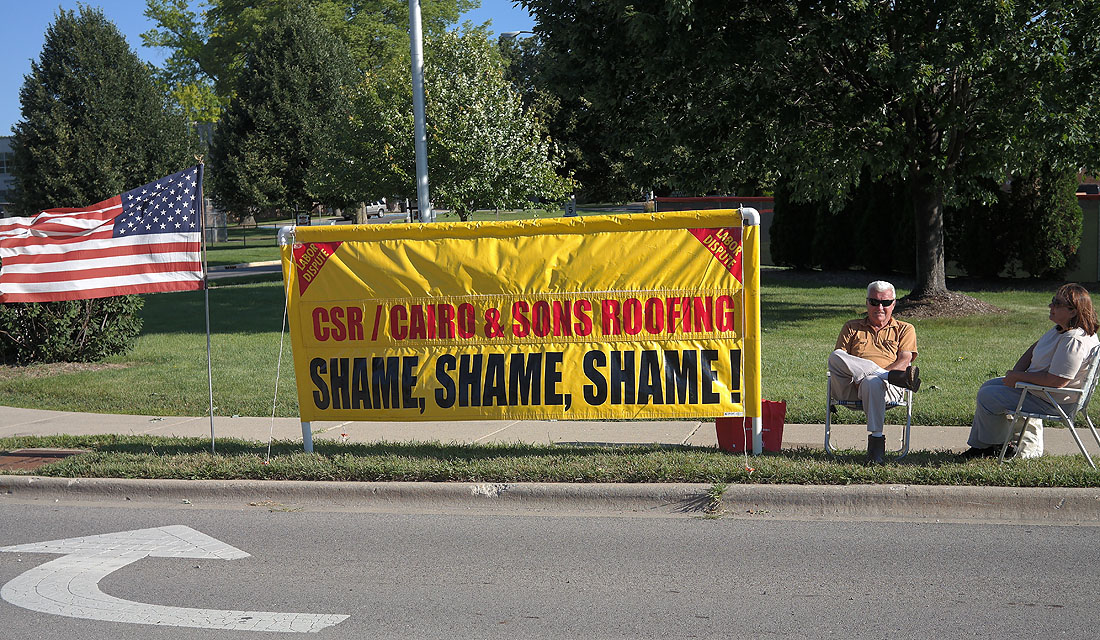 When I could, I shot over my shoulder but I could only get the one other PGR bike ahead of the big gap.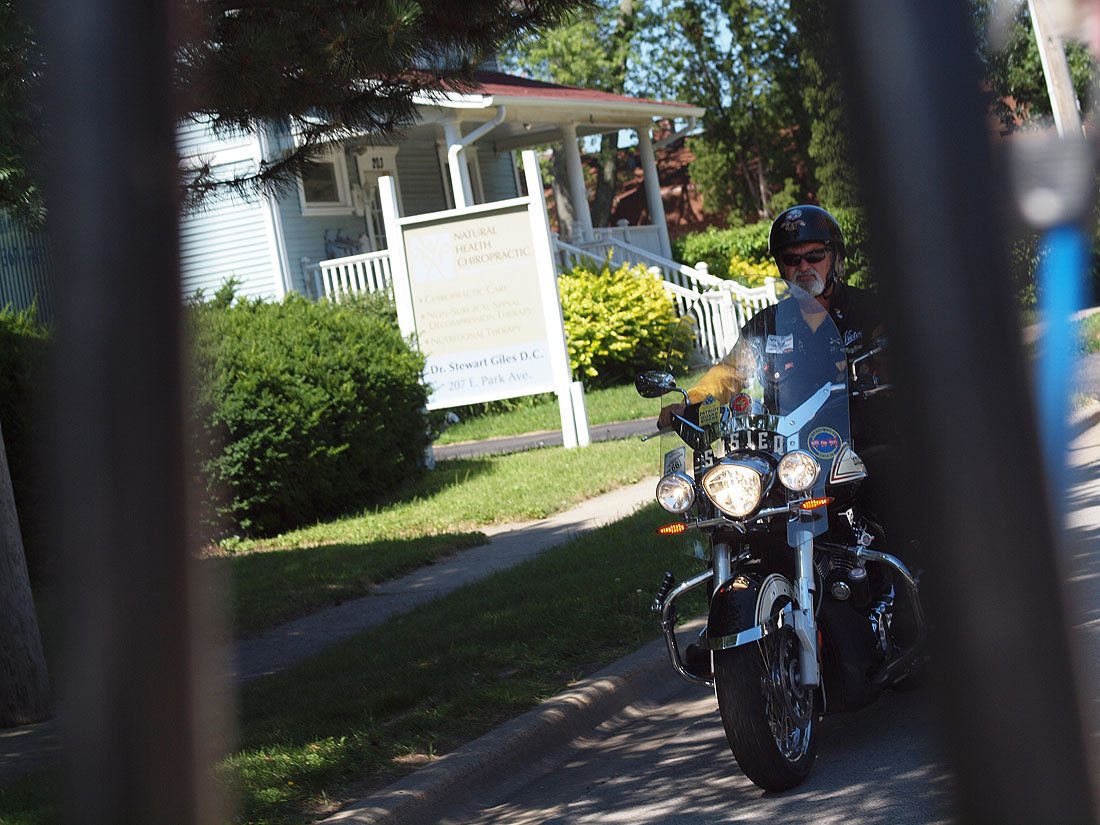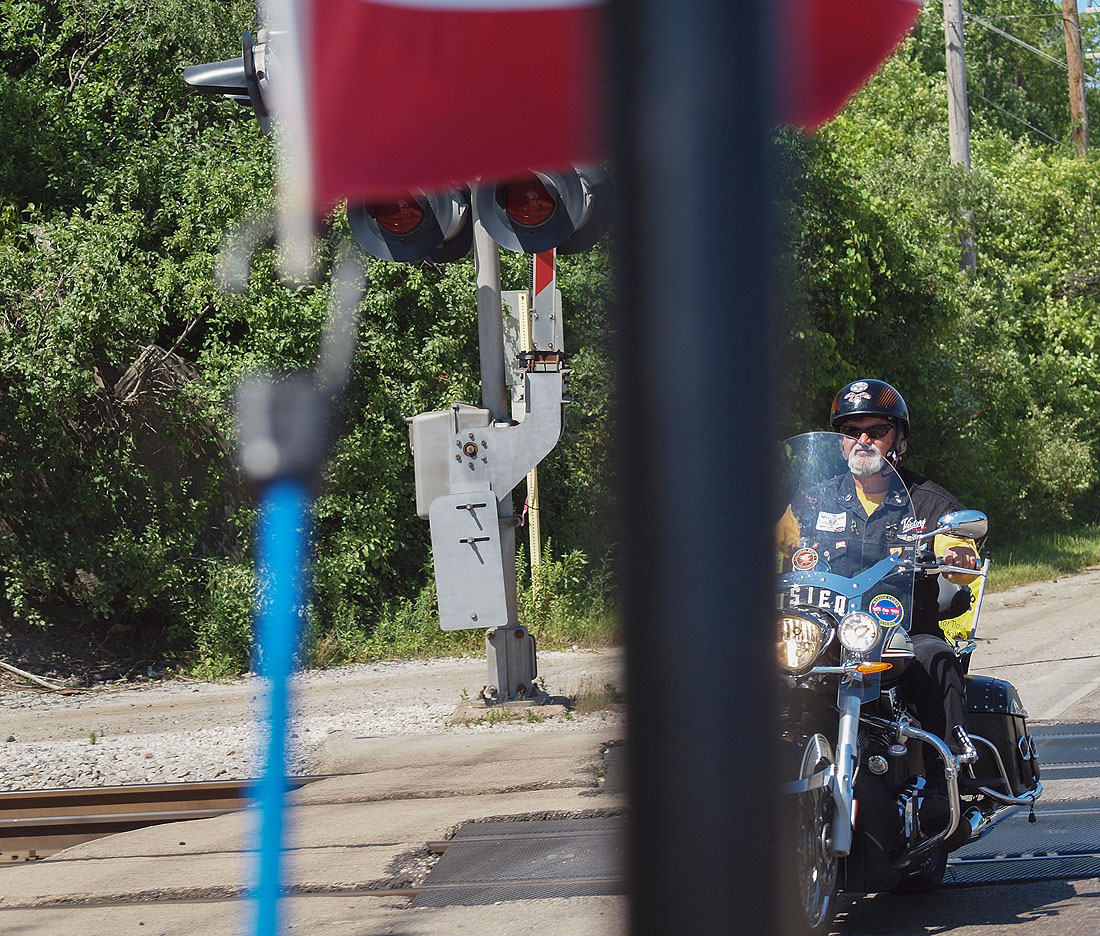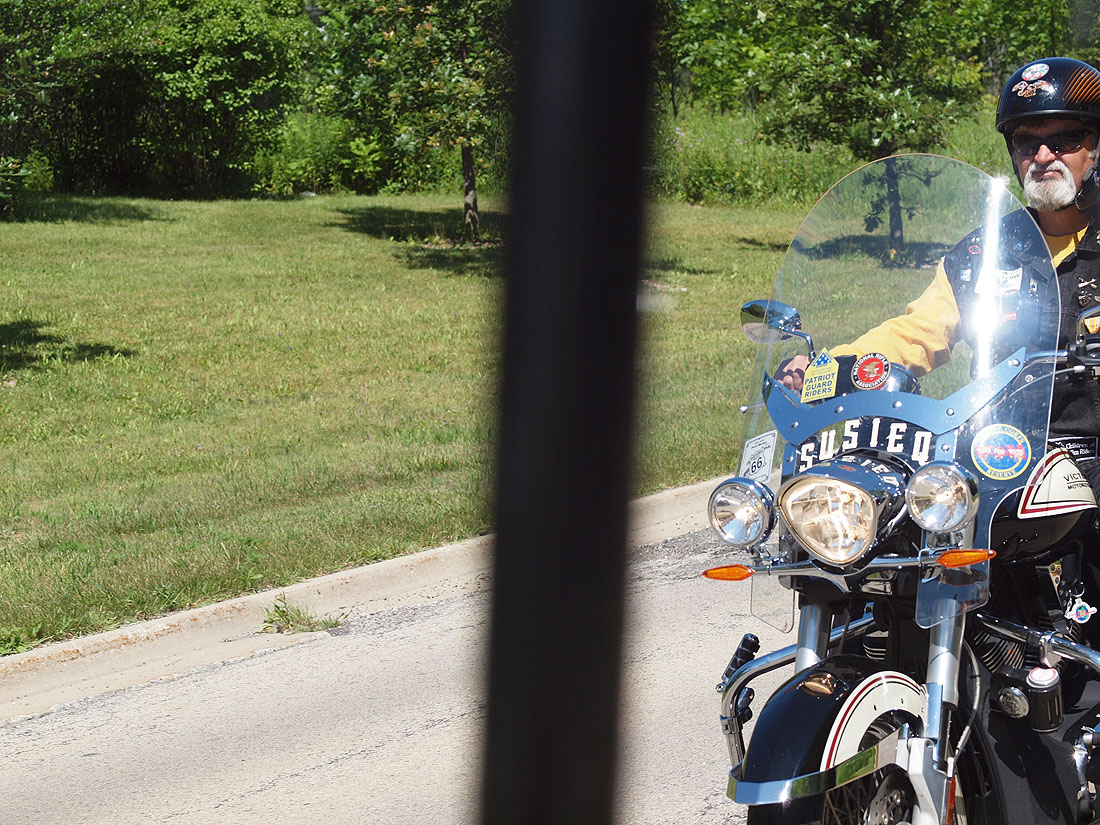 The Mundelein LEO handed-off to Libertyville, Libertyville took us all the way into Lake Buff, and Lake Bluff took us through Lake Forest. I took us the last part on Westleigh and Sheridan Roads and into the cemetery.
The Fort Sheridan Cemetery is small and consists of a single circular road. I shot across the central field:
And I finally got the PGR contingent: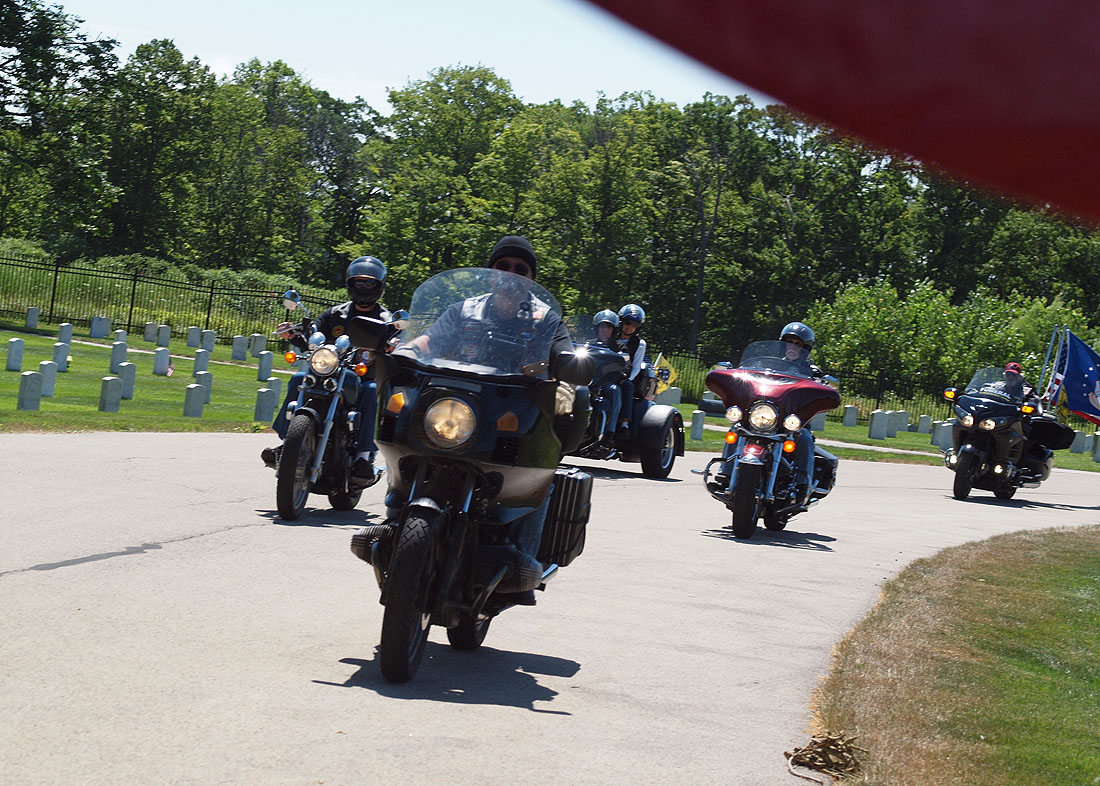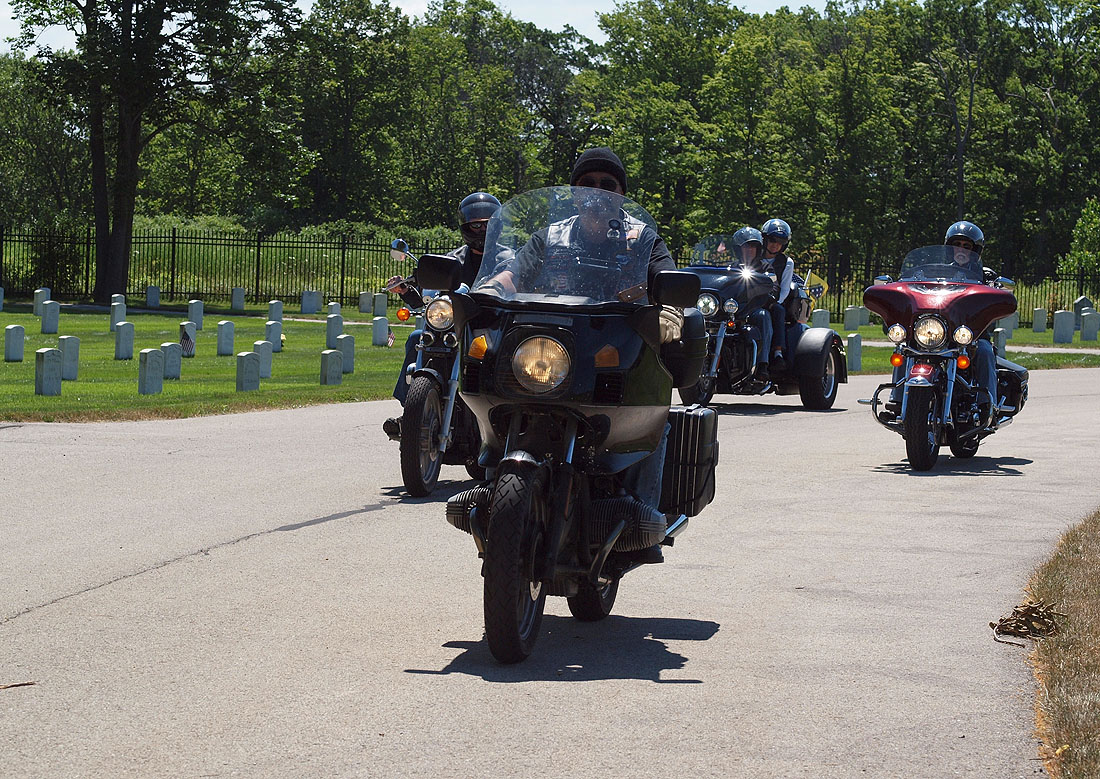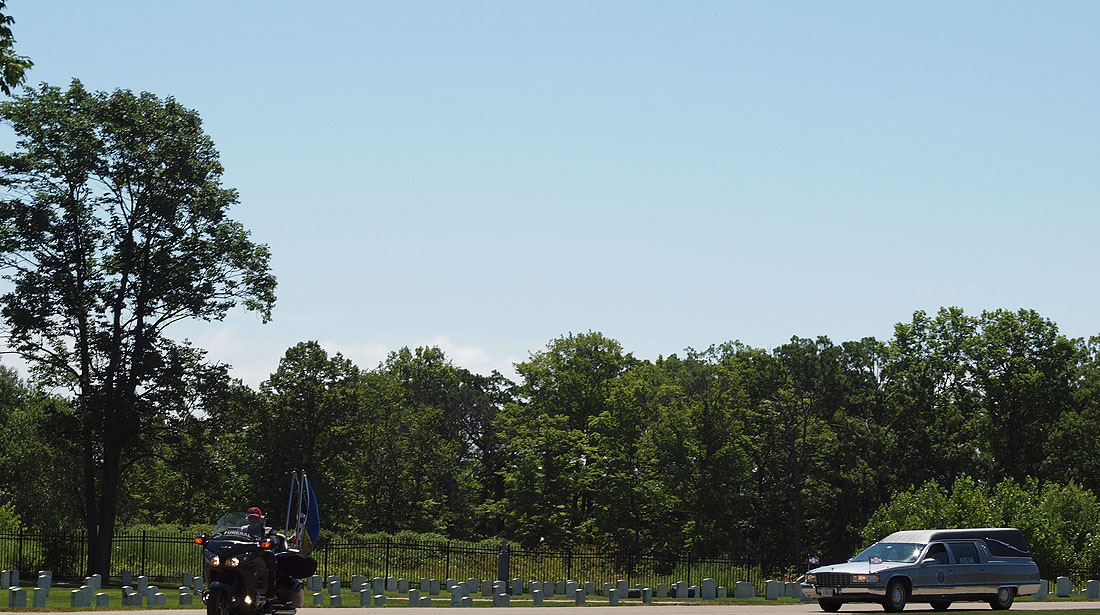 We passed Lakeshore H-D at the midpoint of our escort. The Lakeshore HOG (Harley Owners Group) members followed hearse and family.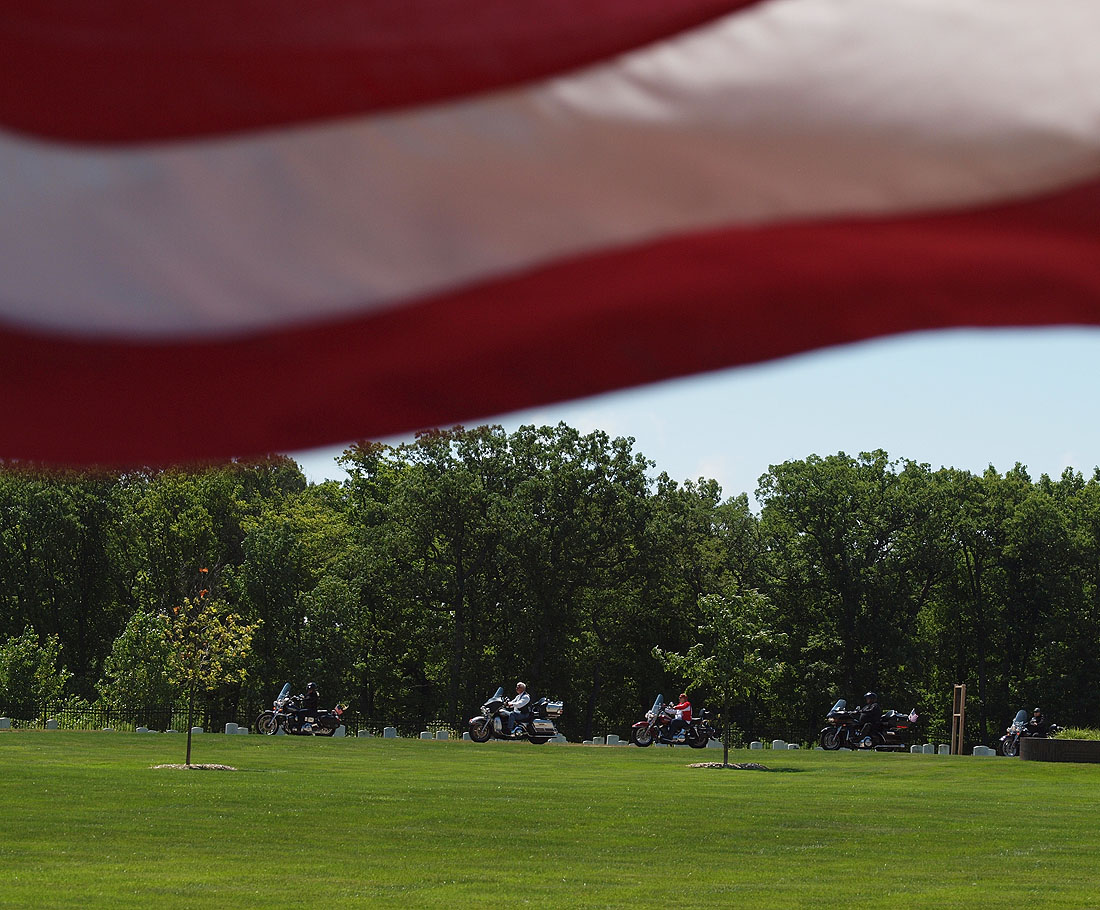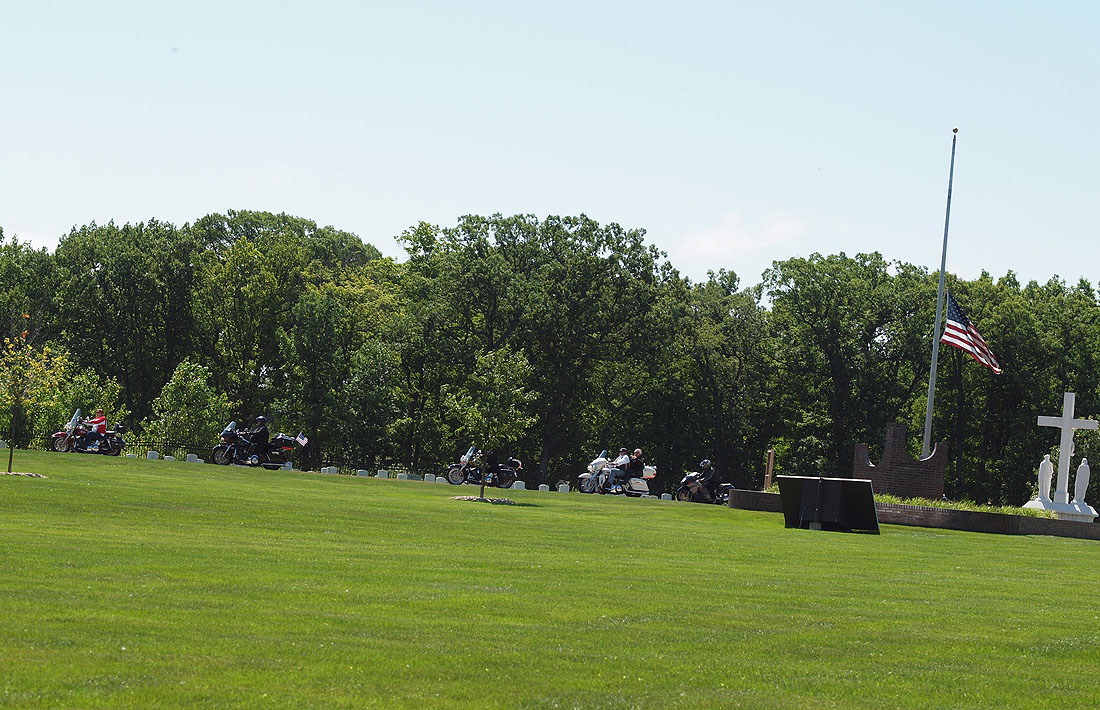 And the two riders who were my first subjects of the day followed the hearse.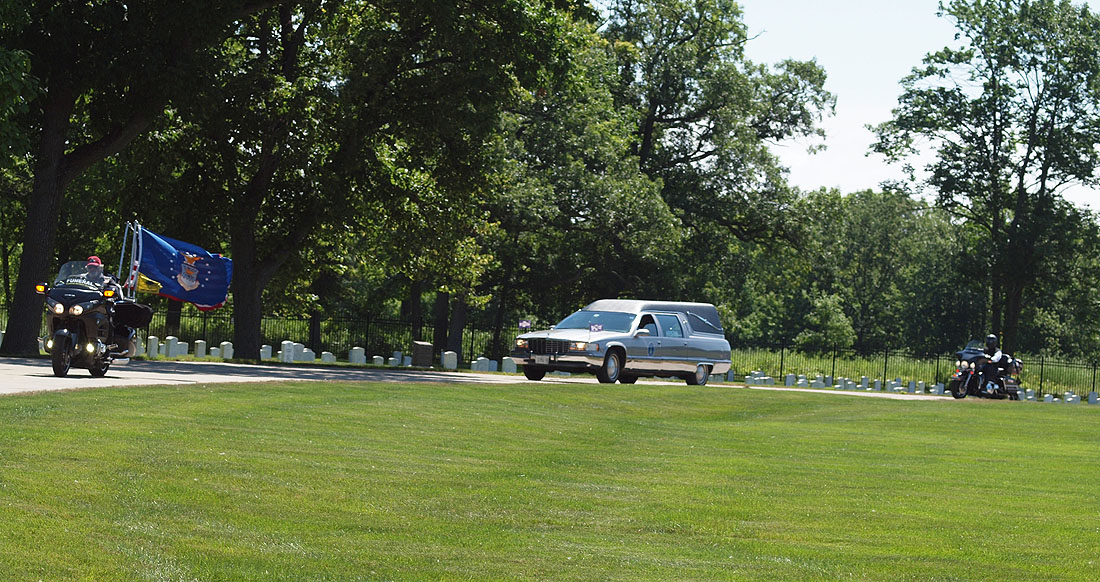 Chuck, clutching the presentation flag, formed us in a line to render a final salute when the time came. He had previously breifed us on the slow salute protocol and said that he would not call out commands; that we should simply watch him.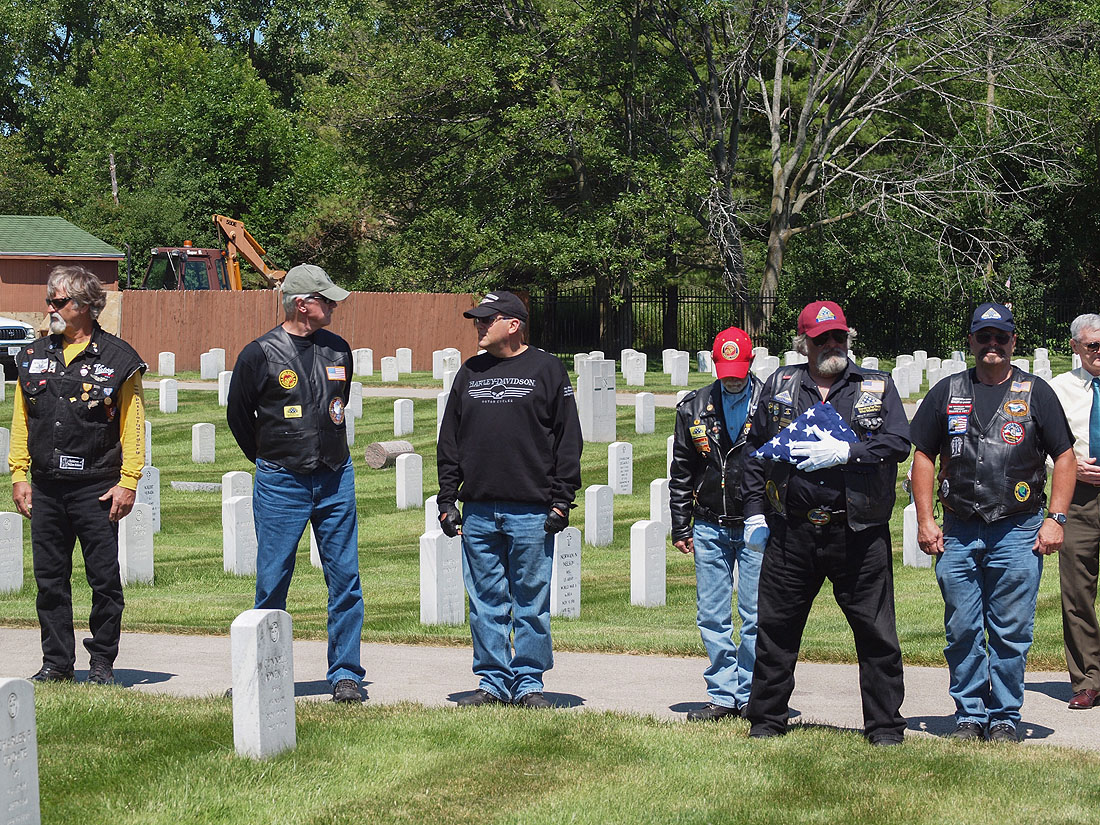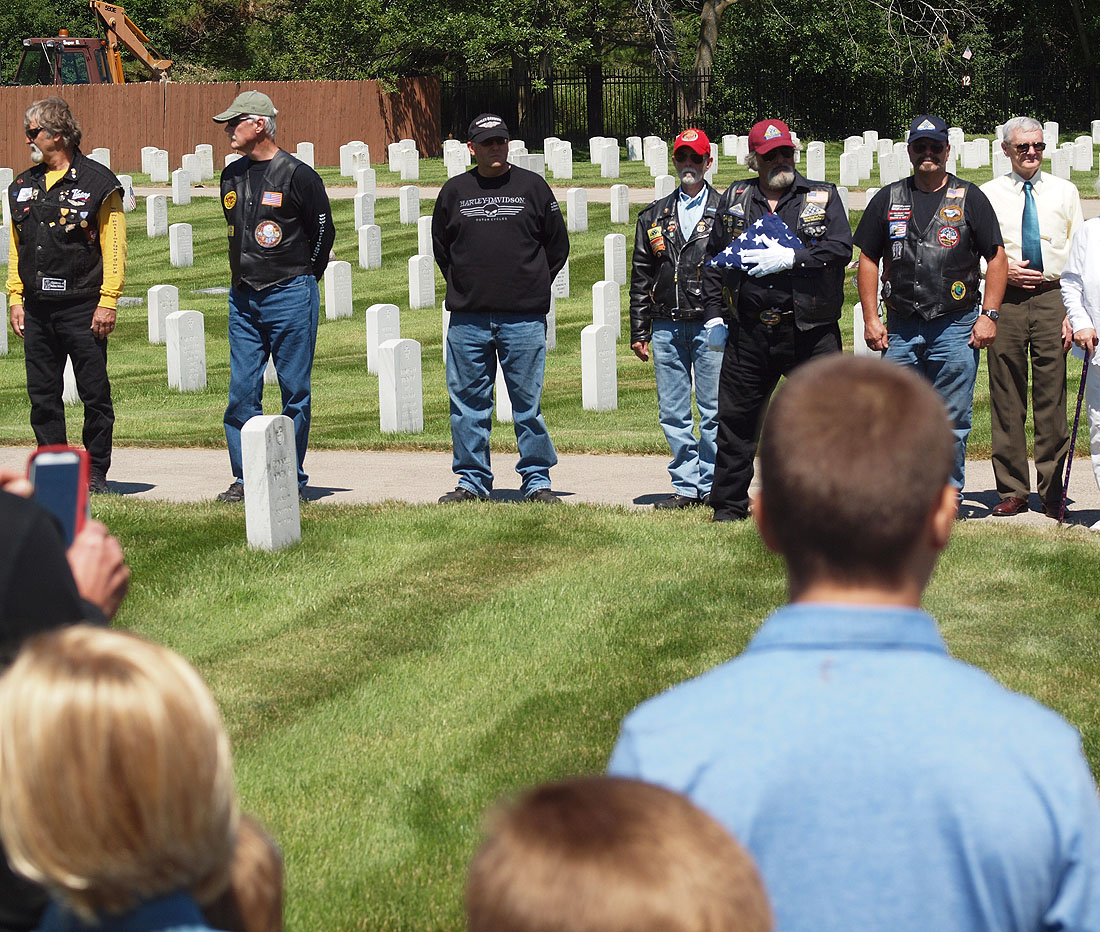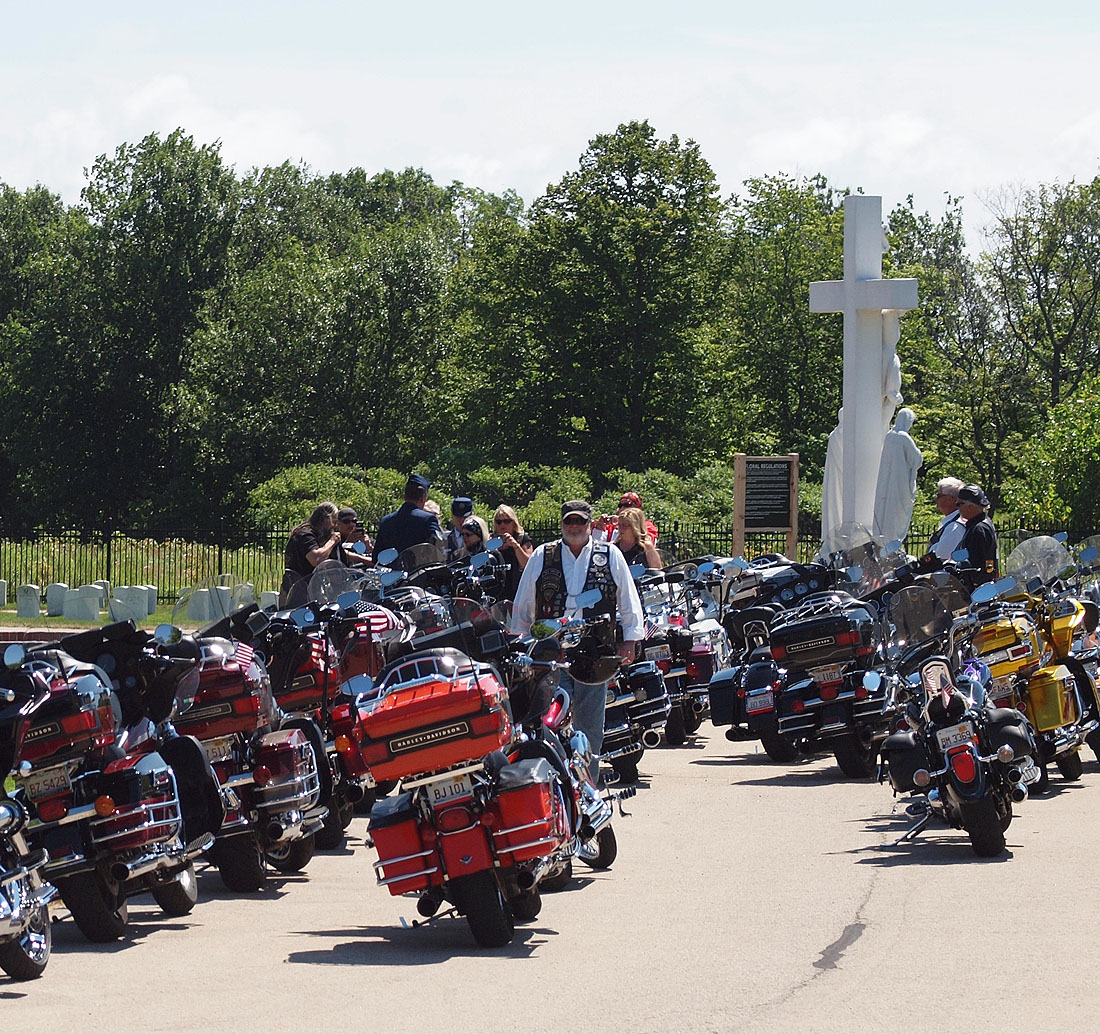 He knew this little cemetery well and "it just didn't seem right" to bark out commands, he had said.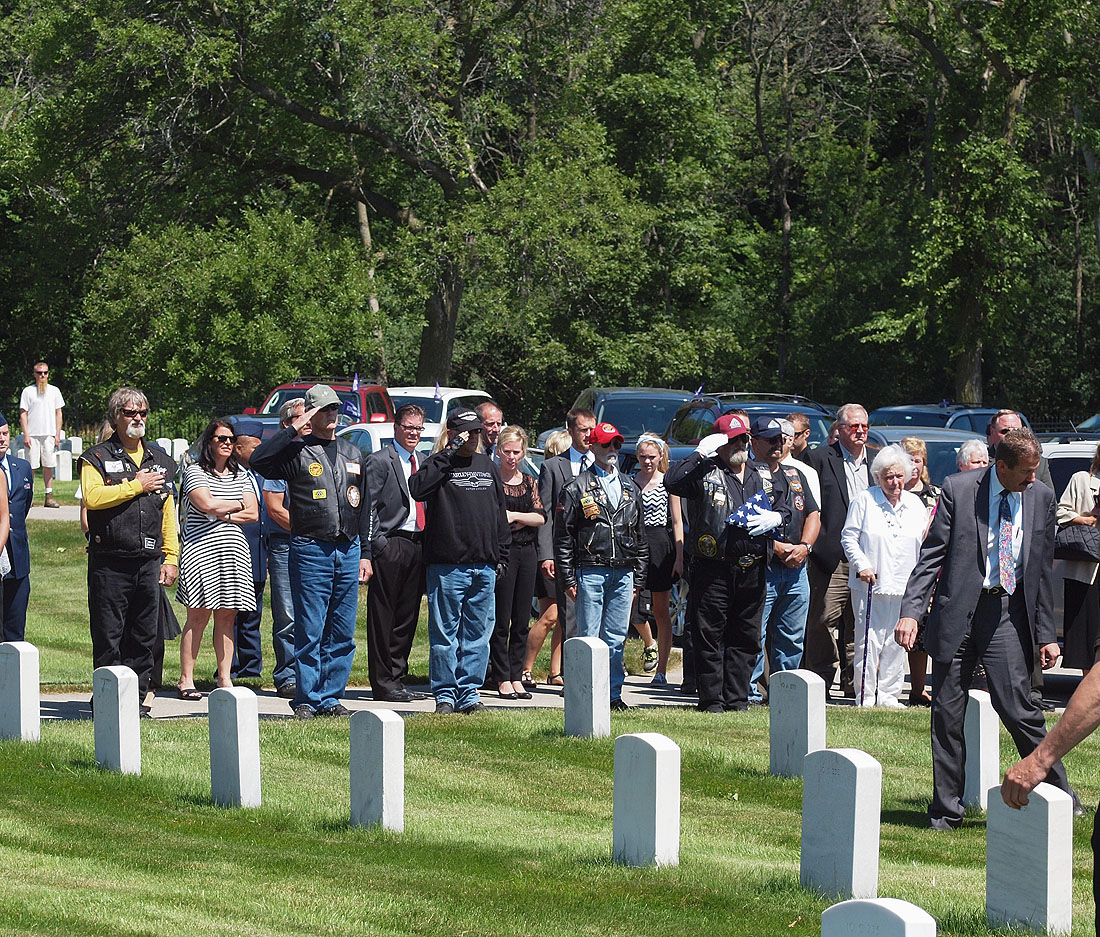 MSgt Dorn was an airman for 21 years. Two of his four children are also Air Force. He was born in Lake Forest and he died in Condell Hospital. His grandchildren are Pierce, Chloe, Anna, Morgan, Chad, Lynette, Nicole, Easton, Calista, Preston, Justin, Andrew, Matthew, Lucas, Ethan, Savannah and Anthony.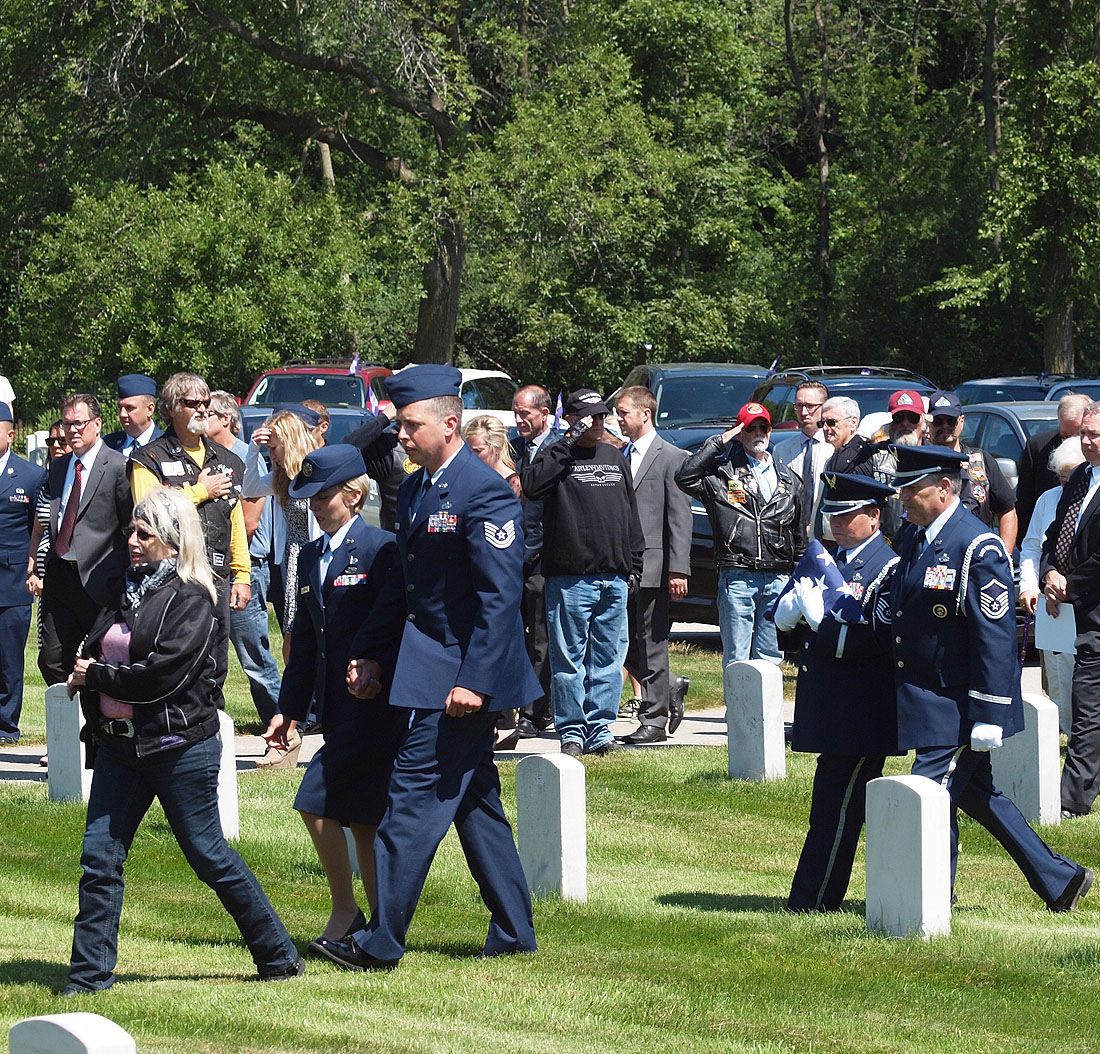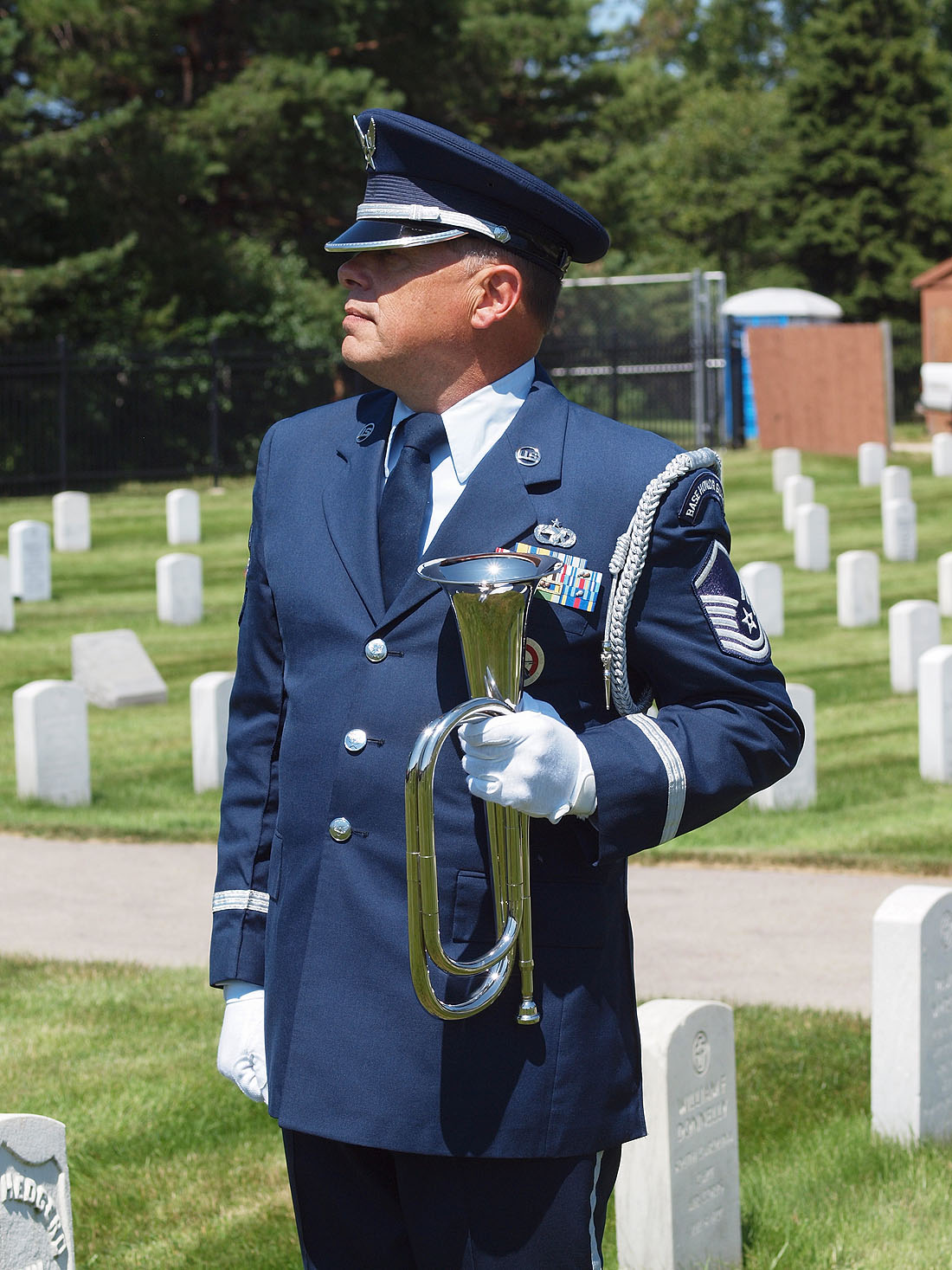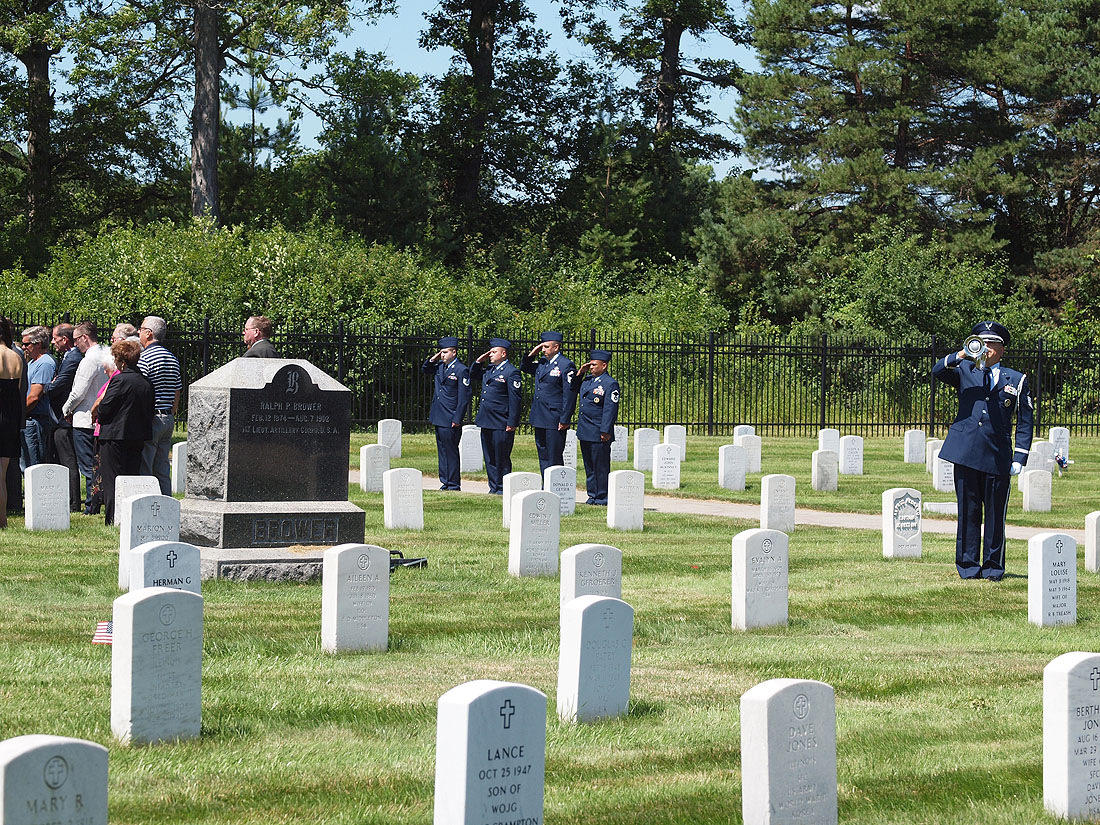 The army reserve center is near the cemetery, just beyond the trees.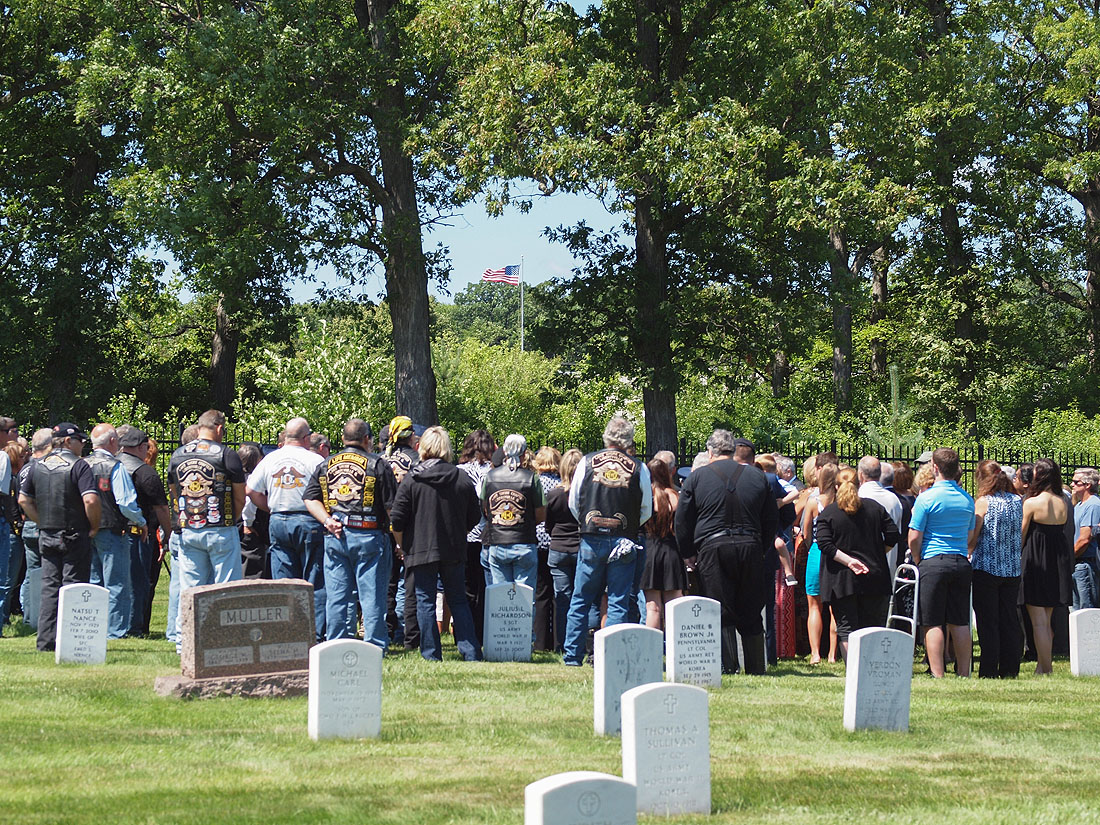 So Old Glory will fly nearby Albert every day.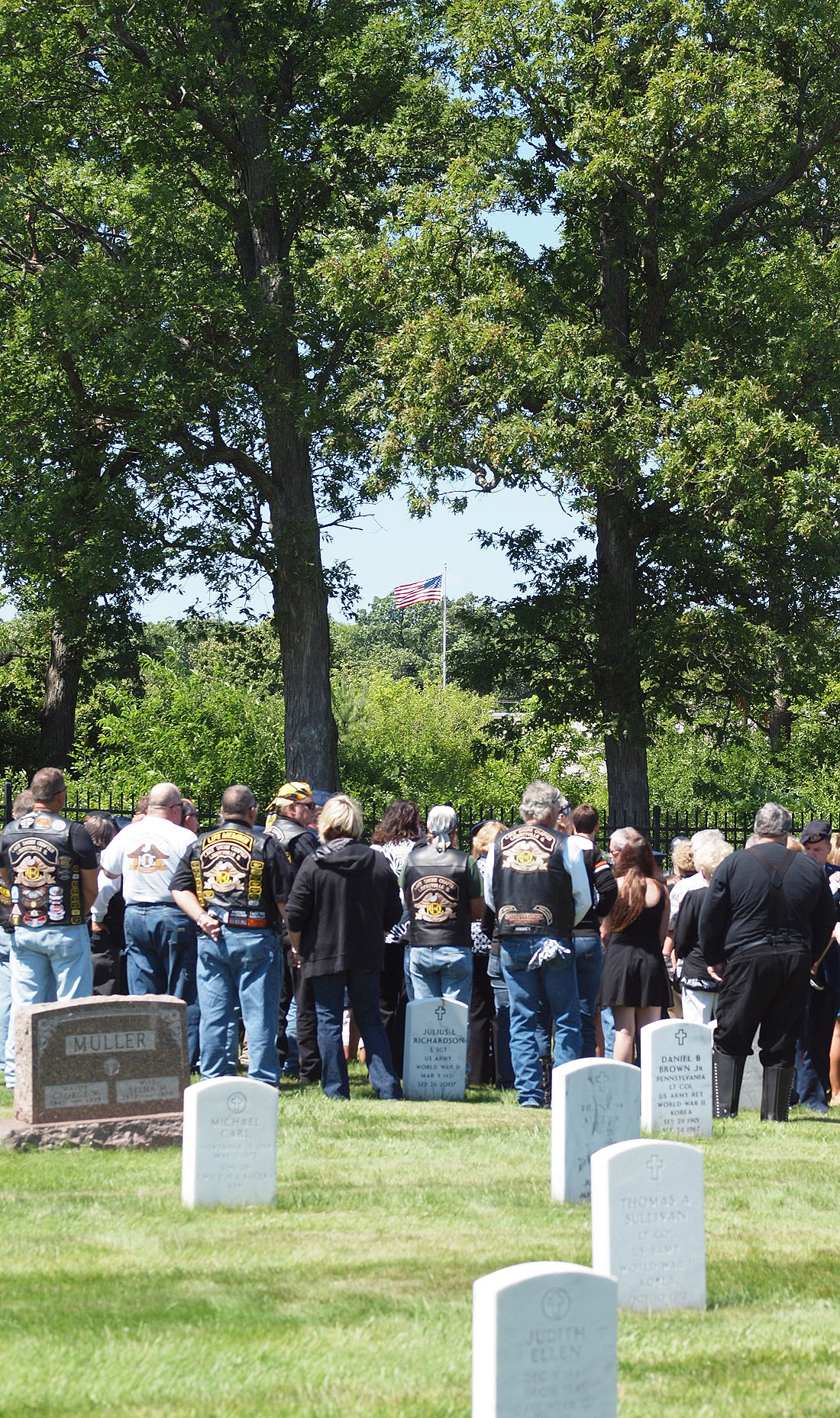 I didn't know Albert. I was born 4 months before him and I don't know why I deserve to live longer than he did.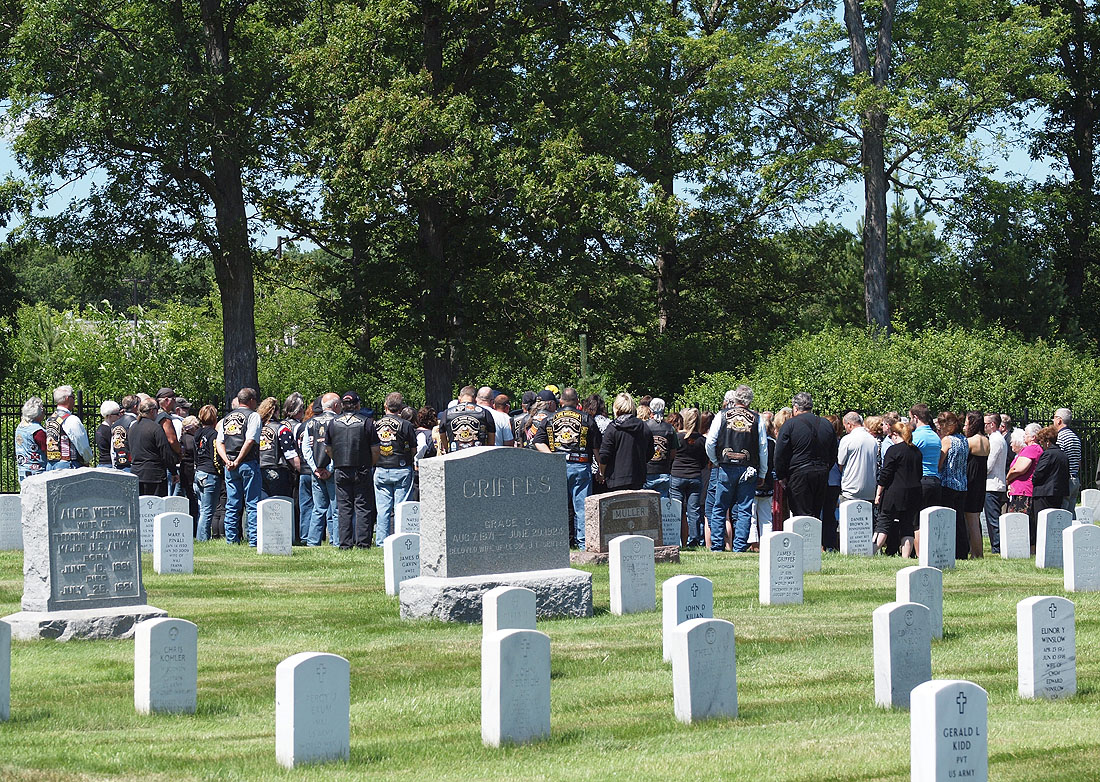 But Robin and I have talked about using this little cemetery for ourselves.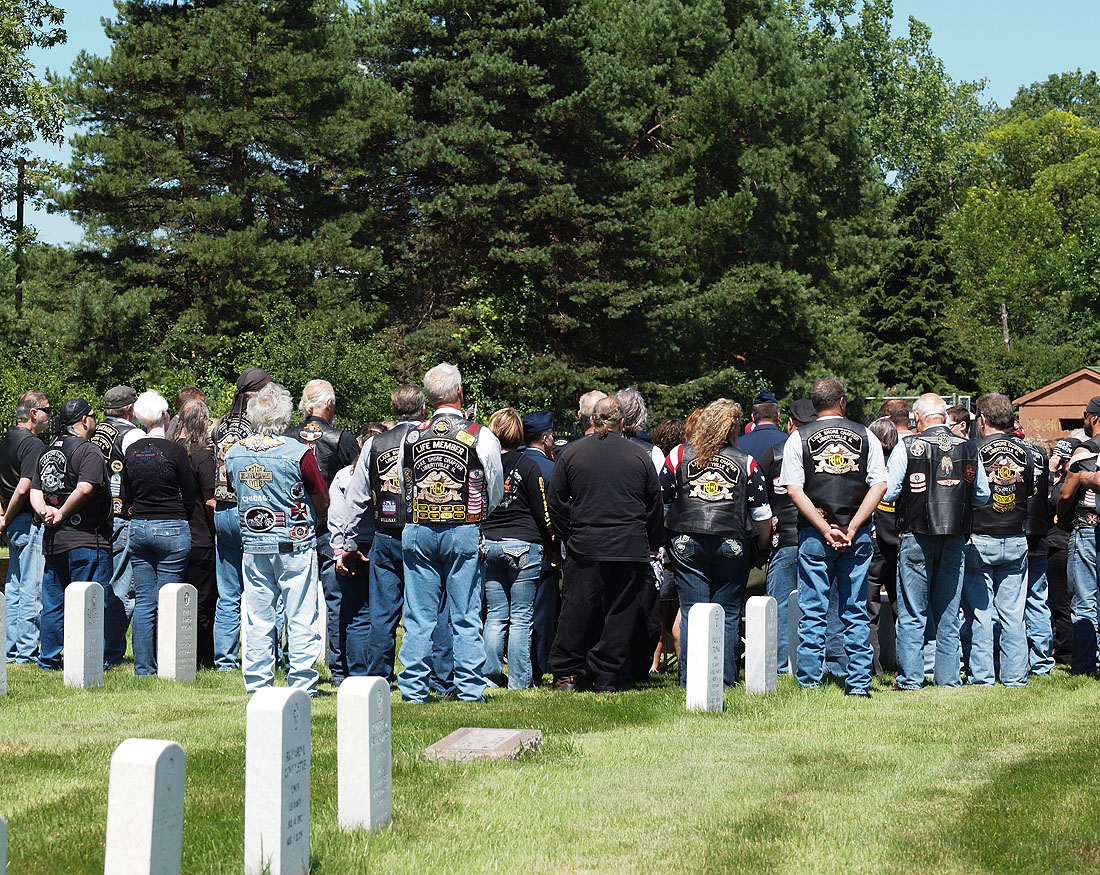 So I may yet have a chance to thank him for his service.
back to ALL MISSIONS