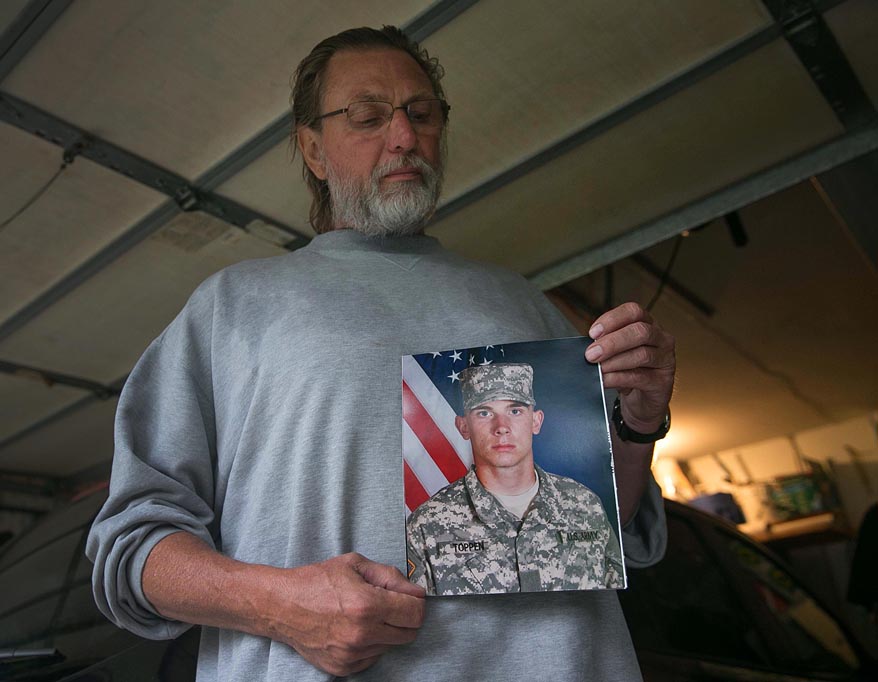 Ten days ago, Aaron was killed serving our country in Afghanistan. On June 19th we received the definitive plan for his final honors:


The family of PFC AARON SCOTT TOPPEN, 19, of Mokena, Illinois has requested the presence of the Patriot Guard for all aspects of his arrival, visitation and funeral. PFC TOPPEN was one of 5 soldiers killed in Afghanistan on June 9.

This honor mission will be conducted in 3 phases over 3 days. The details below may be subject to change so please watch for any updated emails.

We will stand flag lines at the airport, church and cemetery. Ride captains will be coordinating at each location and throughout the mission.


PHASE 1: Saturday, 21 June, 2014
LOCATION: Midway Airport
National Guard Armory
5400 W. 63rd St. (63rd and Laramie)
5942 S. Central (location changed to west side of airport Friday evening)

STAGING: 1030 hours (10:30 a.m.)
MISSION BRIEF: 1115 hours (11:15 a.m.)
Escort to the funeral home following arrival and dignified transfer. We will be traveling over local roads but please make sure all flags are secure. Dress for the weather and bring water.


PHASE 2: Monday, 23 June, 2014 visitation 1300 - 1900 hours (1:00 p.m. - 9:00 pm.)
LOCATION: Parkview Church
183rd St. and Wolf Rd., Orland Park
STAGING: 1200 hours (12:00 noon)
MISSION BRIEF: 1230 hours AND 1630 hours
Come when you can. Stay as long as you can.


PHASE 3: Tuesday, 24 June, 2011
Parkview Church
183rd St. and Wolf Rd.
Orland Park
STAGING: time 0830 hours (8:30 a.m.)
Estimated family arrival 0900 hours (9:00 a.m.)
MISSION BRIEF: 0945 hours 945 a.m.)
Funeral service: 1000 hours (10:00 a.m.)
Funeral escort after the service - approximately 3.5 miles in a southerly direction


RC:
judy/grinch
PGRgrinch@att.net
(708) 822-5544


RC assistant:
Mike Cozzi
(708) 269-0009
PHASE 1: Aaron arrives at Midway Airport and is escorted to Mokena. I took a few photos at Midway and many of his neighbors as I rode with the escort.
PHASE 3: Patriot Guard Riders standing outside the church. Neighbors waiting along the street.
back to ALL MISSIONS