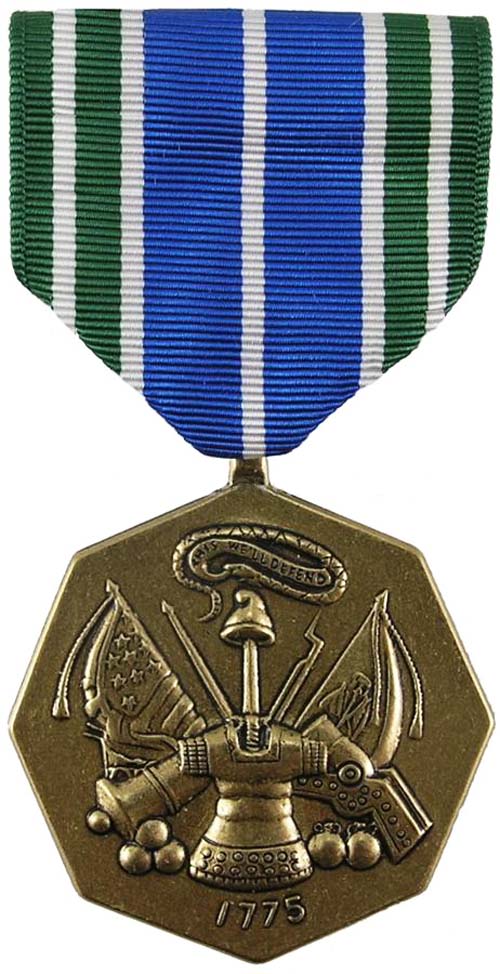 Andrew Tobin was awarded the Army Achievement Medal, shown above, for "meritorious service or achievement based on sustained performance or specific achievement of a superlative nature".
http://www.defense.gov/releases/release.aspx?releaseid=14751
http://www.patriotguard.org/Forums/tabid/61/postid/1634361/view/topic/Default.aspx
Our friends from Westboro say they will be visiting too.
Saturday morning, 150 Patriot Guard Riders, according to the State Journal-Register: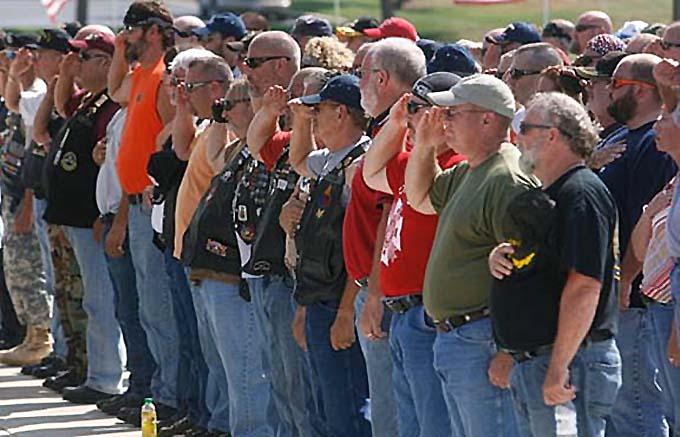 David Spencer/the State Journal-Register
Sunday afternoon I joined 26 others in the visitation flagline. Their portraits are here. I call this website "Portraits of Patriots" but if "its not about us", why? The 26 people pictured never met Andrew. They spent their Labor Day weekend at the funeral of a stranger. They don't do it for every funeral, just important ones. When people walk past these 26 flag-holders, they know that the fellow lying inside was important and that he did important work.
Its not about us and we don't do it for gratitude. We are just making a statement with our bodies: Andrew was important. Andrew did important work.
Monday afternoon (141 bikes) we are standing in four ranks waiting for the transfer to the waiting hearse that will carry Andrew to the cemetery.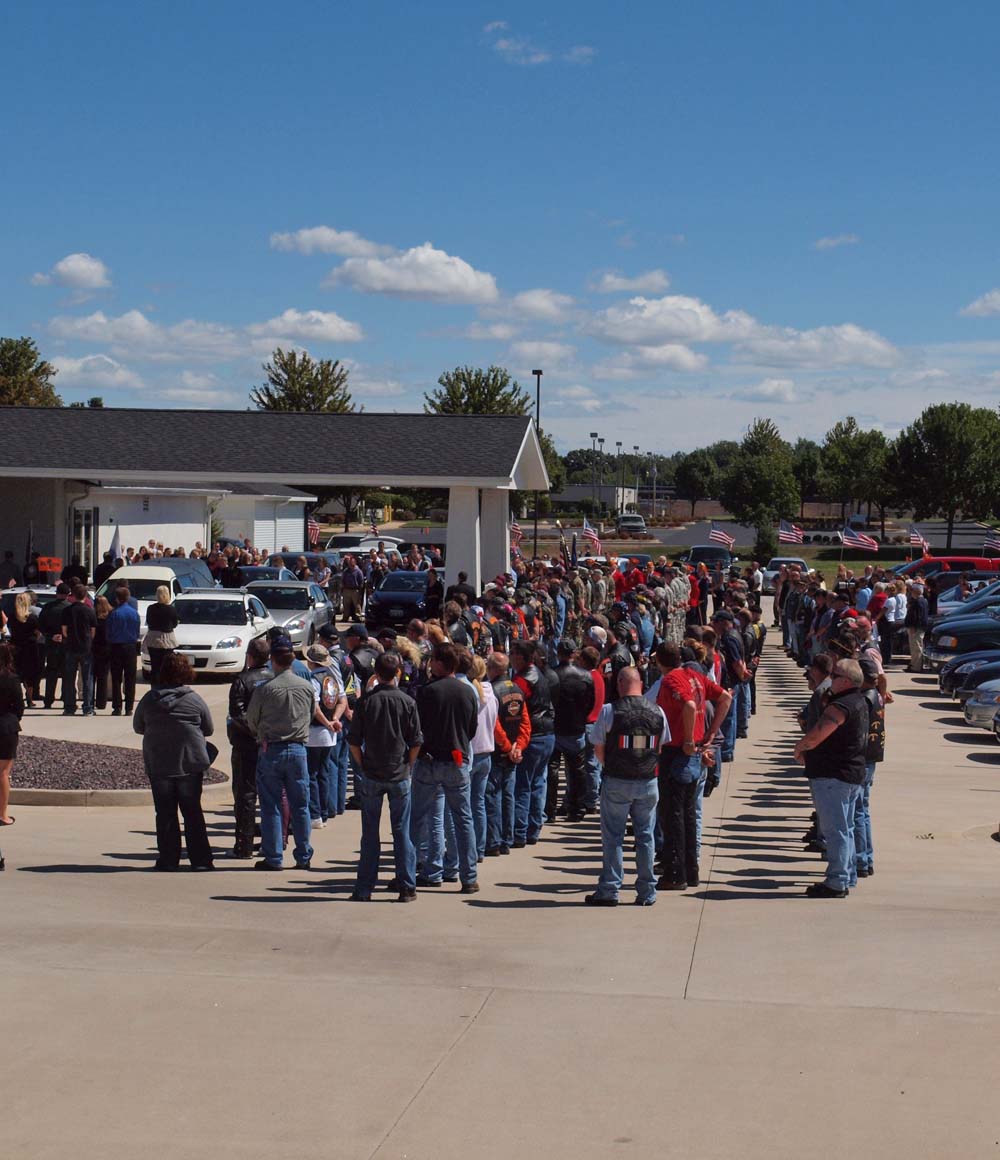 I atended the visitation on Sunday and the funeral on Monday. Over the next few days I will sort my photos and collect my thoughts for presentation here.
(to be further updated)
back to ALL MISSIONS