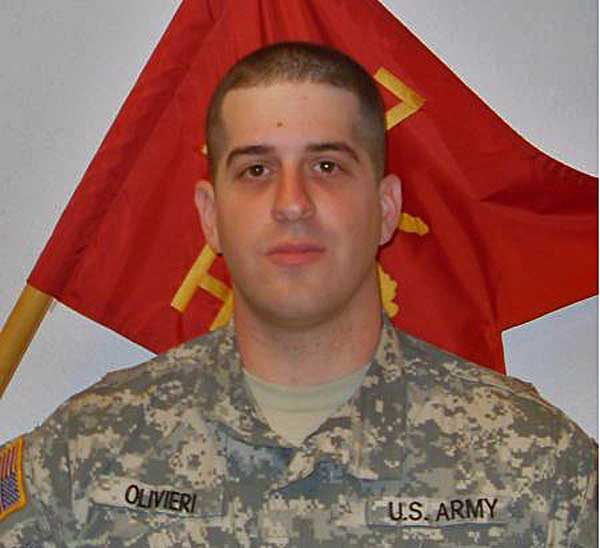 Michael Olivieri of Homer Glen, Illinois
"A Shi'ite militia group in Iraq on Friday claimed a rocket attack this week on a Baghdad base which killed five U.S. soldiers, a strike that revived security concerns as U.S. forces prepare to pull out at the end of the year.
"Kata'ib Hezbollah (Hezbollah Brigades) said in a posting on its website its fighters carried out Monday's rocket strike on the Camp Loyalty base in Baghdad's eastern Baladiyat district.
"The U.S. military has said only the Americans were killed when the base came under "indirect fire," the term it uses to refer to mortar or rocket fire. It was the biggest single loss of life for U.S. troops in Iraq in two years."
Michael died on D-Day, June 6th, one week before he had leave to celebrate his first wedding anniversary on June 13th and attend his sister's wedding on June 25th. Sometime between the 13th and the 25th, Michael will be buried at Abraham Lincoln National Cemetery.
His sisters are Abby and Ashley. His brother is Joe. His wife is Sharon. His parents are Mike and Jody. His grandparents are Joseph and Adelaide Olivieri, and Dorothy Riegel. His debtors are all of us.
June 8th, Michael returns to the United States of America:
At 90 minutes past midnight, Dover Air Force Base is usually silent. But this is where Air Force Mortuary Affairs Operations are located, so the silence can be broken at any time. A jet carrying five soldiers killed together in Operation New Dawn touches down. Michael's family authorized this photo to be taken: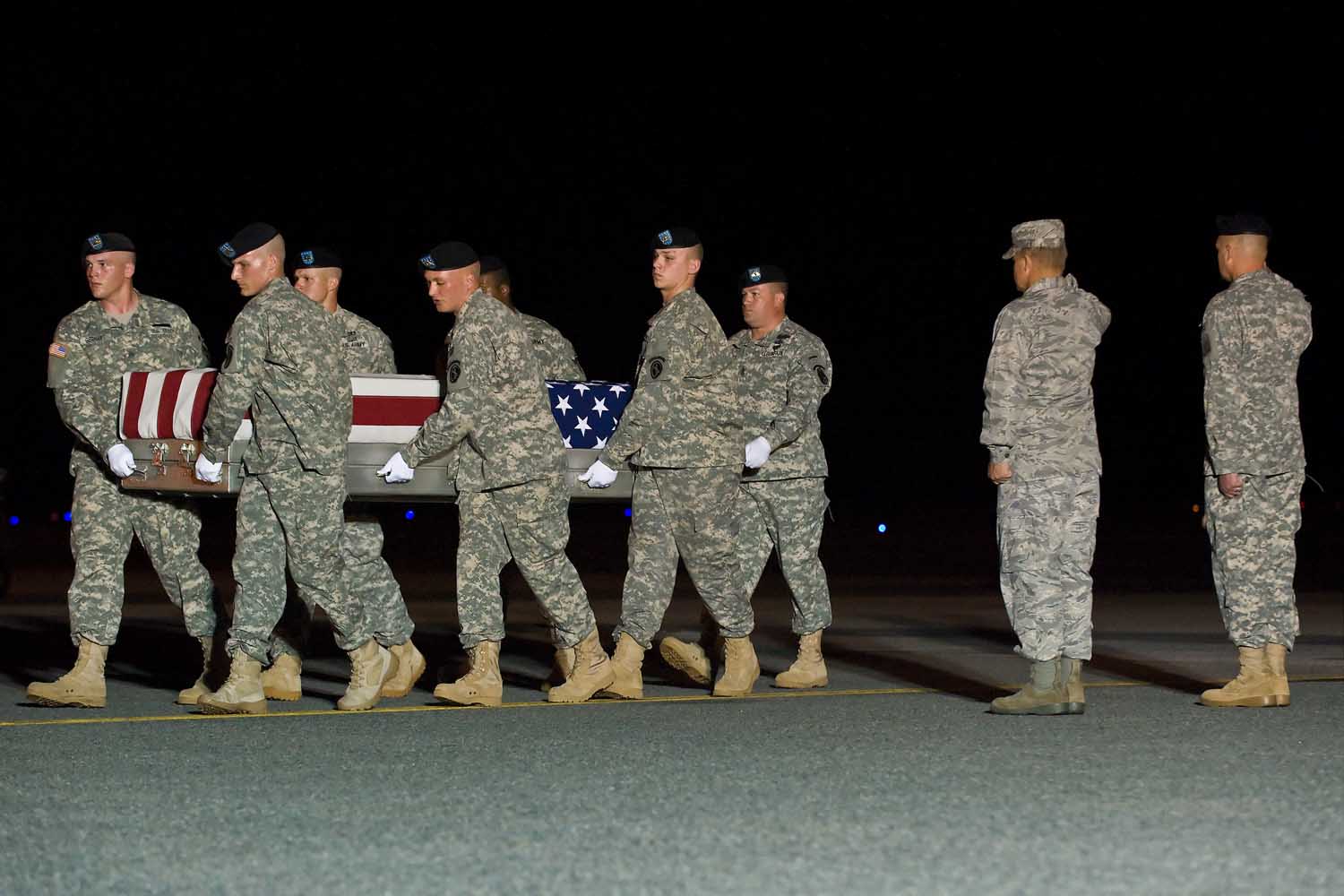 June 14th, Michael returns to Homer Glen:
At 0905, a small jet lands at a small airport 10 miles from his home. His family and 60 PGRiders holding flags waited at the hanger. It is Flag Day and the 60 flags, each held by an individual who wishes only that its display serve to honor Michael, seems appropriate. It is also the 236th birthday of the United States Army. Many fine American patriots have given their last full measure of devotion wearing its uniform. Already, he is not the last.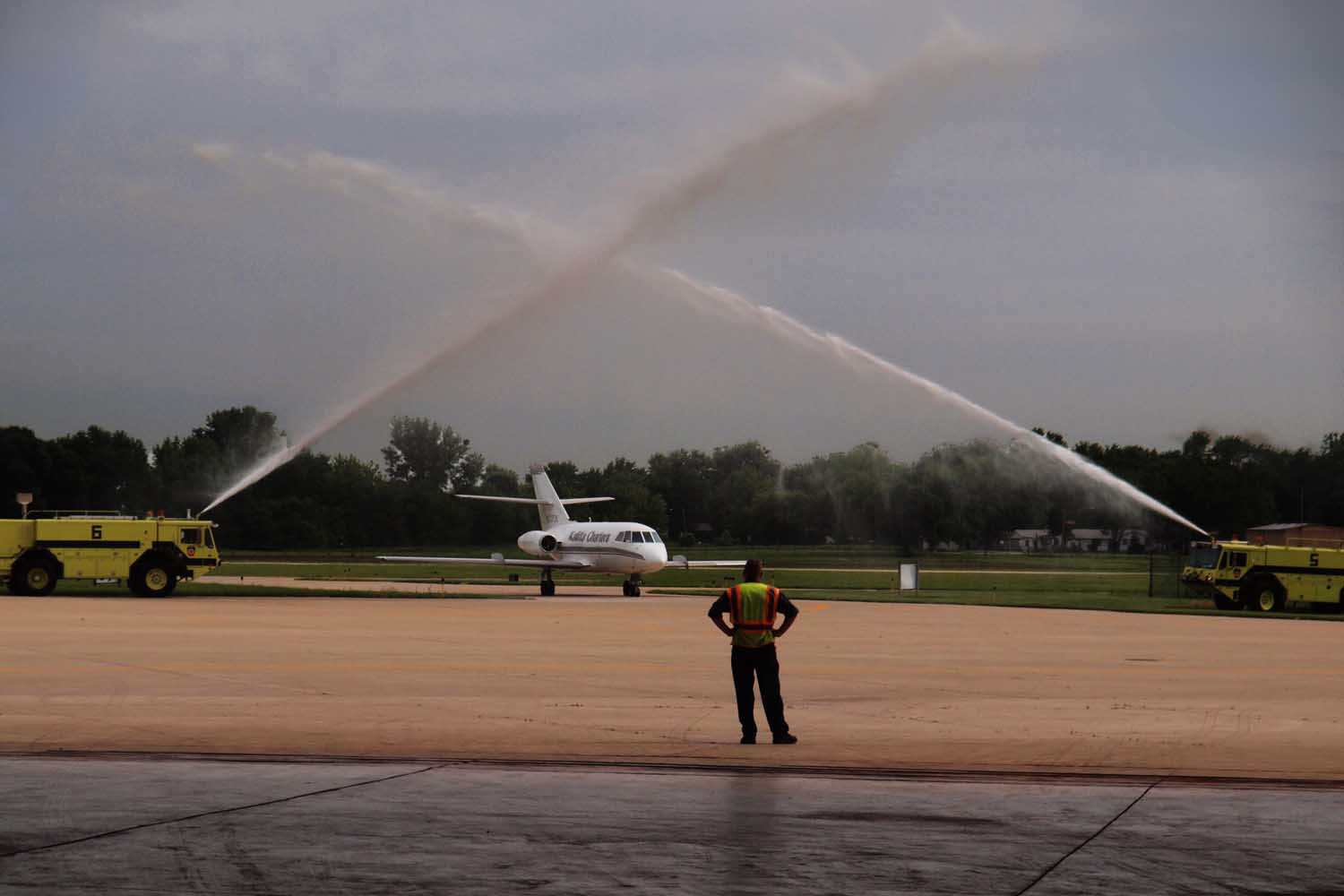 Click here for my story of the airport escort.
June 16th:
There were thousands of people standing along the route we took from the Modell Funeral Home to Abraham Lincoln National Cemetery. We took more than an hour to travel the 26 miles, slow enough to see most of the faces and read most of the posters.
I was given the honor or riding next to Mike, just ahead of the hearse. Respect demanded that I not take many photos so the remarkable trip will be recorded mostly by others. I did manage this one: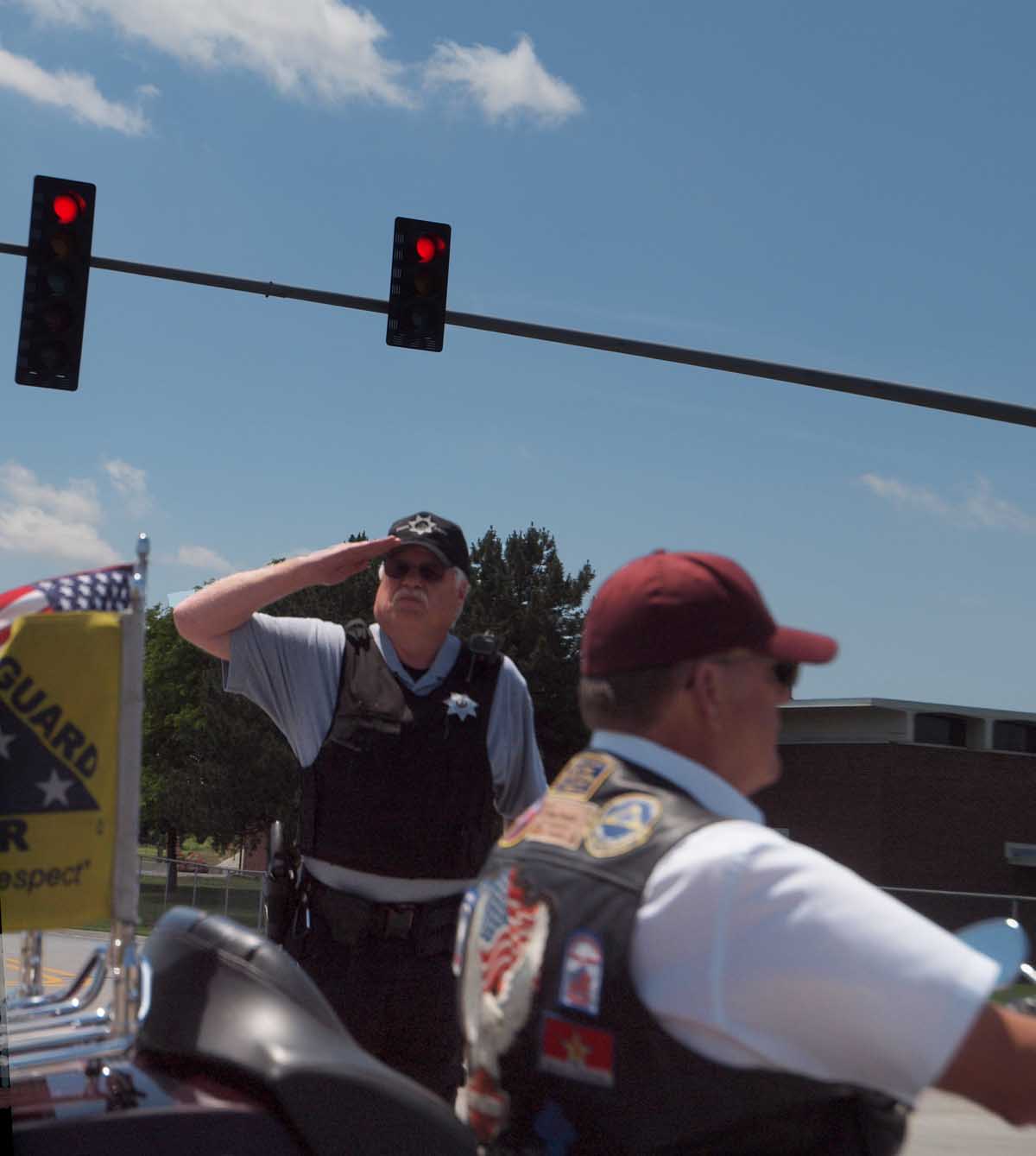 Click here for my story of the funeral.
back to ALL MISSIONS
PostScript: Michael was not the only one to die in that attack on June 6th, and it seems right to mention the others here. They are Emilio Campo of Madelia, Minnisota; Michael Cook of Middletown, Ohio; Christopher Fishbeck of Victorville, California and Robert Hartwick of Rockbridge, Ohio.
Michael has been laid to rest. Folded flags have been presented. The Patriot Guard Riders have gone home. And after all that, another DoD press release was published -- another 1st of the 7th Field Artillery Regiment soldier who was wounded in the original June 6th indirect fire attack has died. He is Marcos Clinton of Orlando, Florida.
May God reward the six of the 7th.