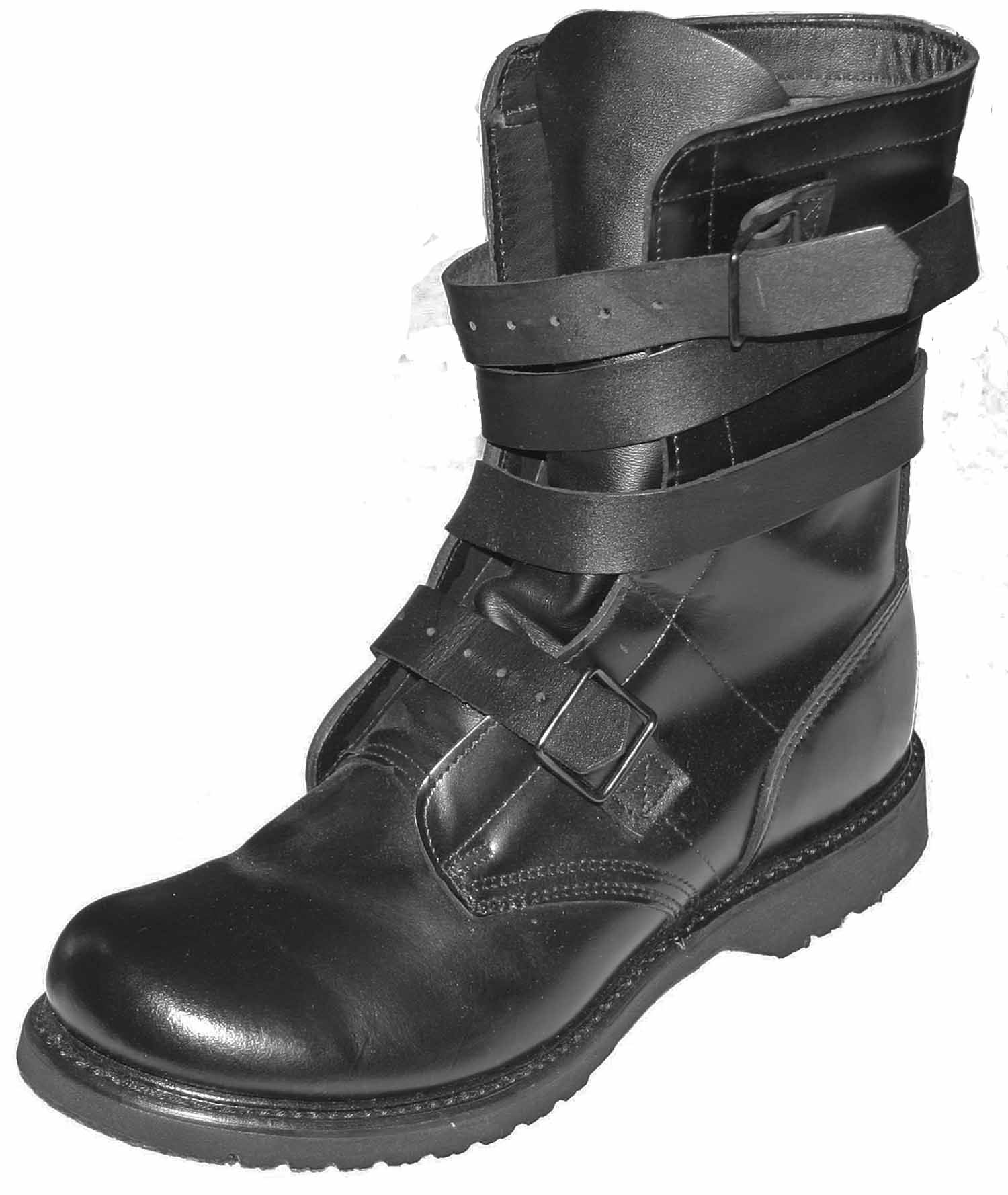 Monday, 3 days after June 18th: After graduating from Beloit Memorial High School in 2008, Tyler went to basic training at Fort Knox, Ky.
He wanted to be a tanker in an armor division. After basic training, he volunteered to stay behind to learn how to drive other vehicles such as the Stryker and the mine resistant ambush protected (MRAP) vehicle.
Most of all, Tyler wanted to get those tanker boots.
The soldiers in the tank corps have a special version of combat boots with straps and buckles, explained George Wright, U.S. Army spokesperson.
"It's a special distinction, a symbol of camaraderie and unit cohesion in the tank corps," Wright said.
Kreinz told WCLO that his son "worked his butt off to get those boots."
"He was so proud the day he got them," Kreinz said.
http://gazettextra.com/news/2011/jun/21/beloit-solider-dies-afghanistan/
Monday, 9 days after June 18th: The opposite of wet is dry and the opposite of hard is soft. What is the opposite of a tank?
An aircraft, of course.
Nonetheless, we gathered at the amid the KC-135R Stratotankers to meet Tyler when he returned to Wisconsin. The rally point was home to the 126th Air Refueling Squadron.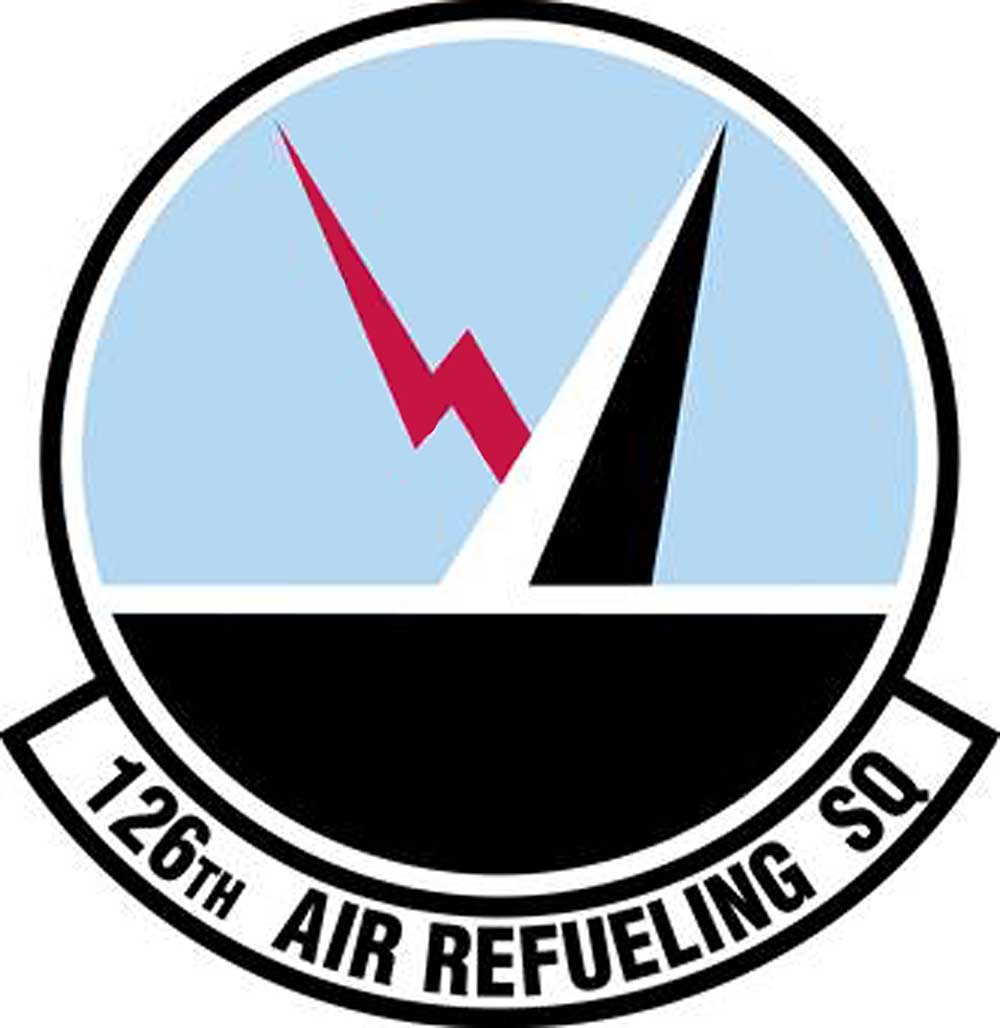 It was a special honor for Kevin when Colonel Mayo sought him out.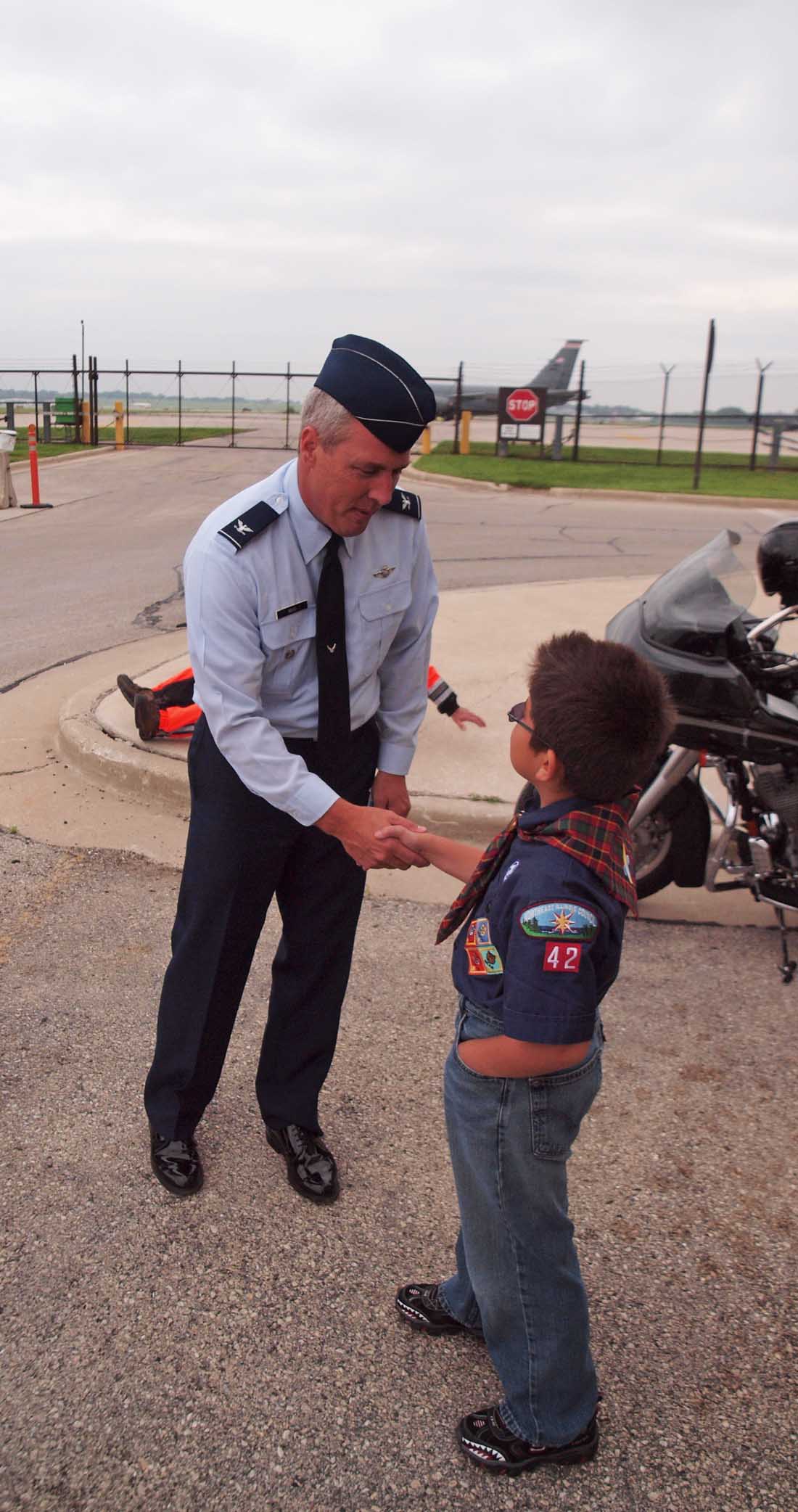 And it was made even more significant when he presented Kevin with the Distinctive Unit Insignia of his 126th.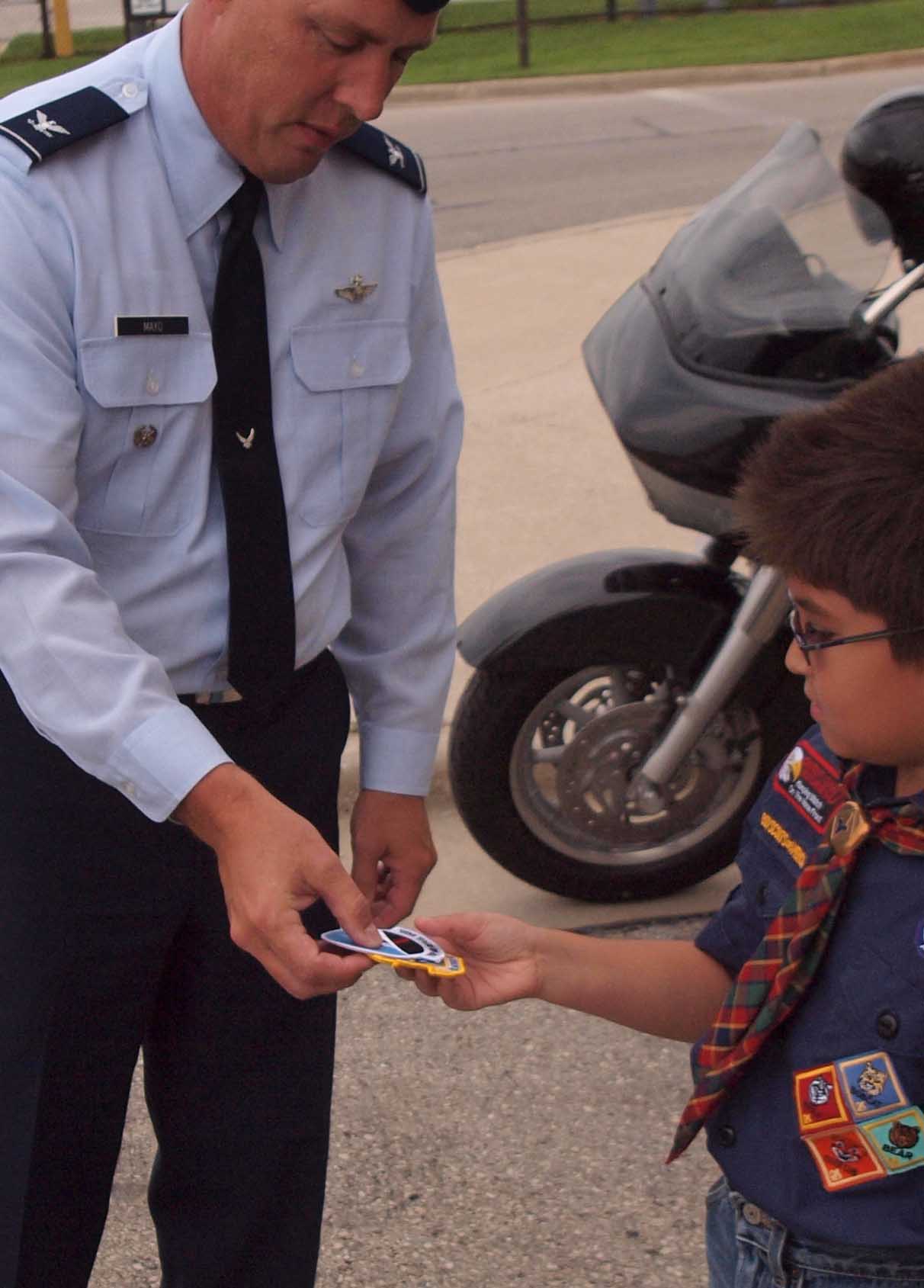 Then Kevin went out to earn it.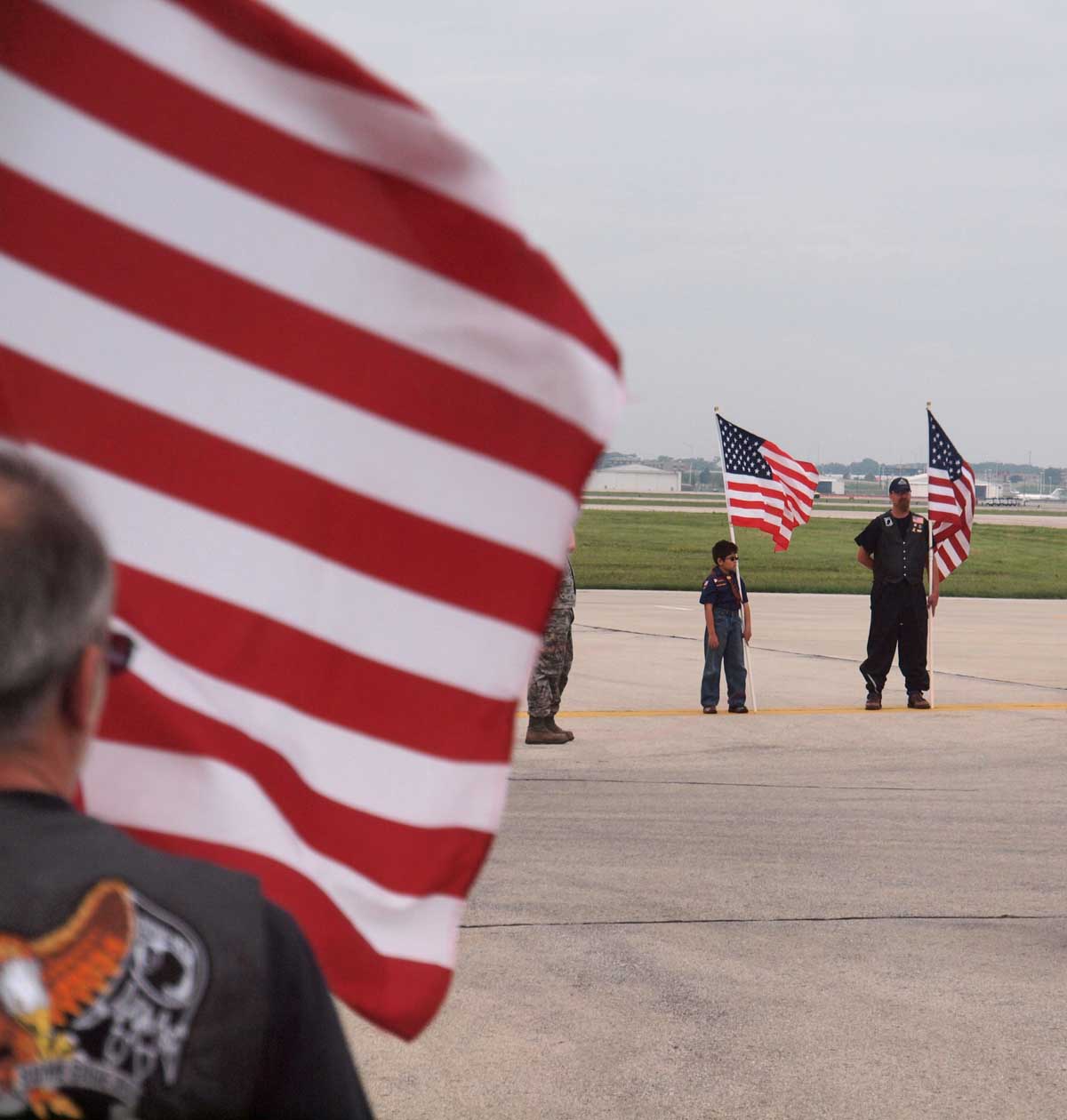 Because it is not about us. Kevin did not come for a patch. And he will return not expecting another one. I am glad he has this chance to see all these people who sacrificed a little of their time to pay tribute to something so worthy.
Loyalty, duty. respect, selfless service, honor, integrity and personal courage are the seven Army Values.
After all, it is Tyler's selfless service that brought us together today. The PGR leadership warned us of bad weather and threatened to cancel the escort. Still, a dozen bikes came to escort Tyler and at 11:20 the dozen left the 126th for the 73 mile trip to Tyler's home in Beloit.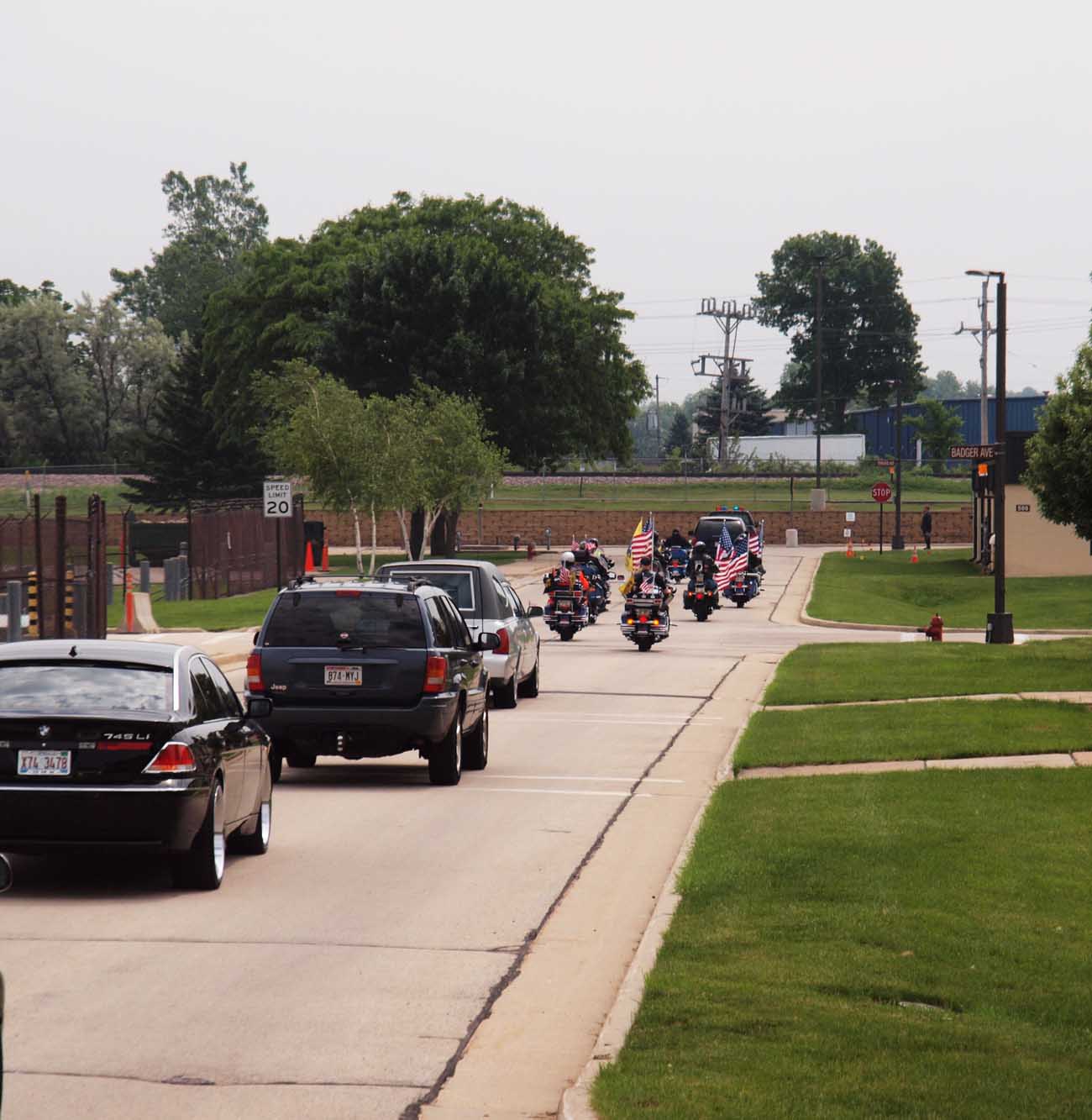 Thursday, 12 days after June 18th:
(preliminary)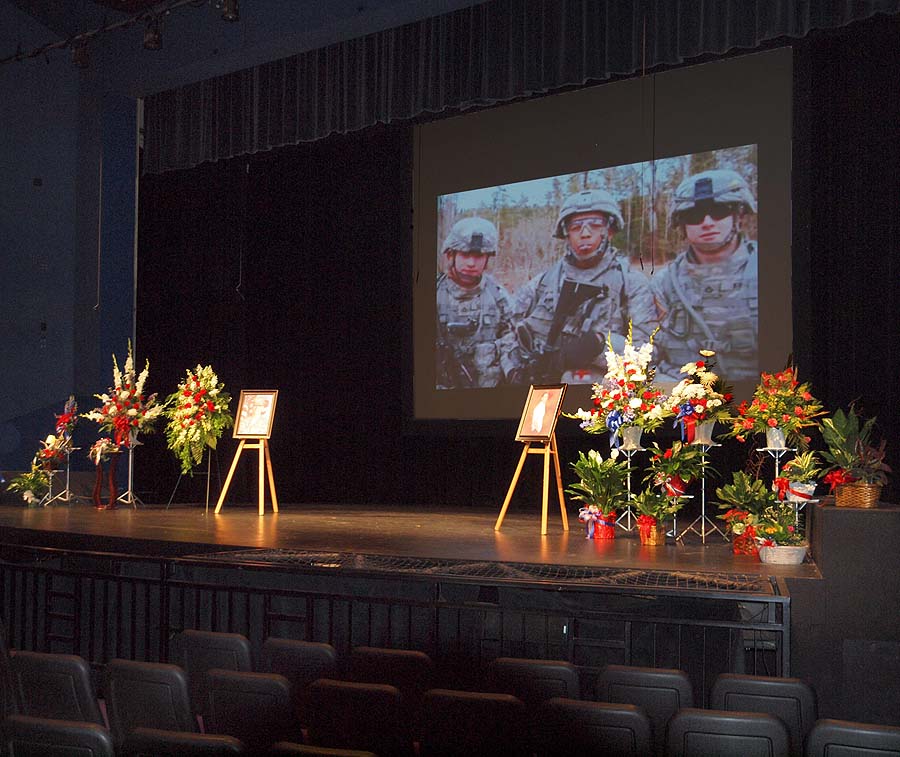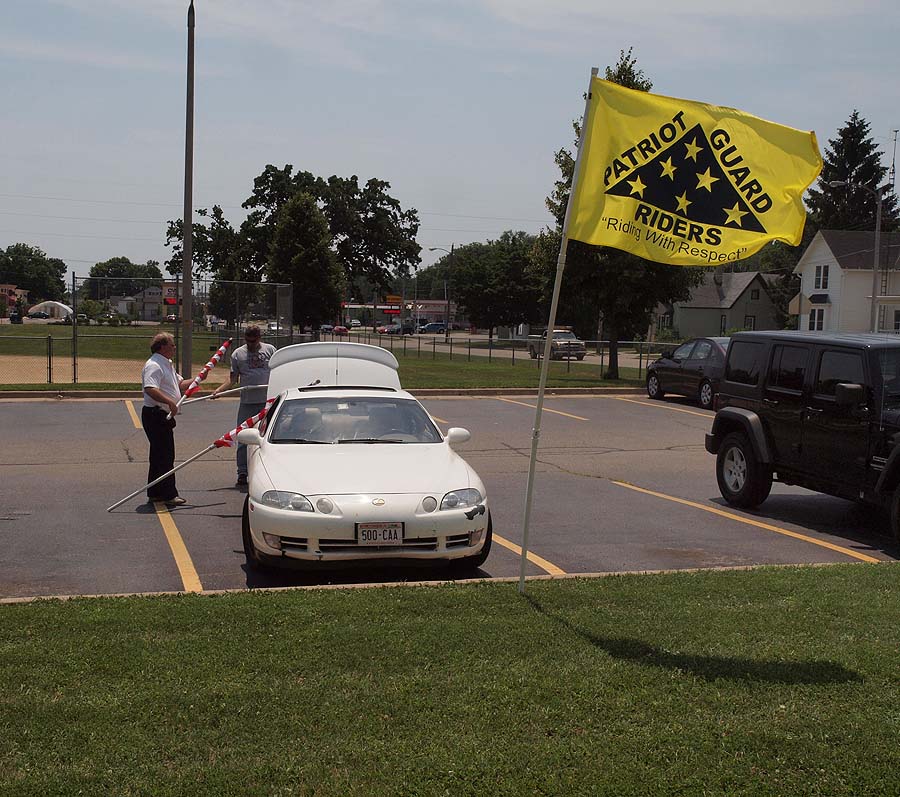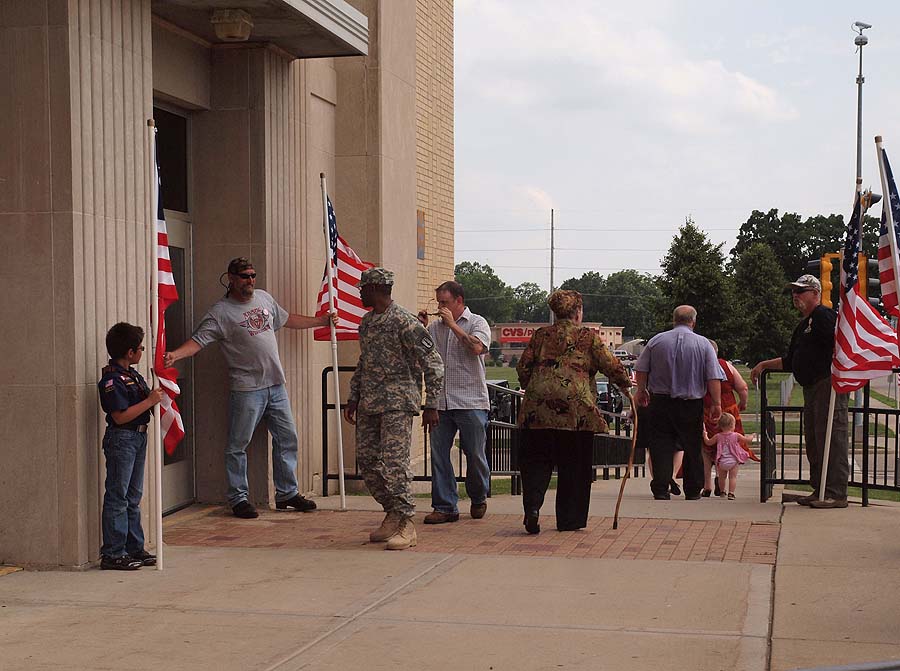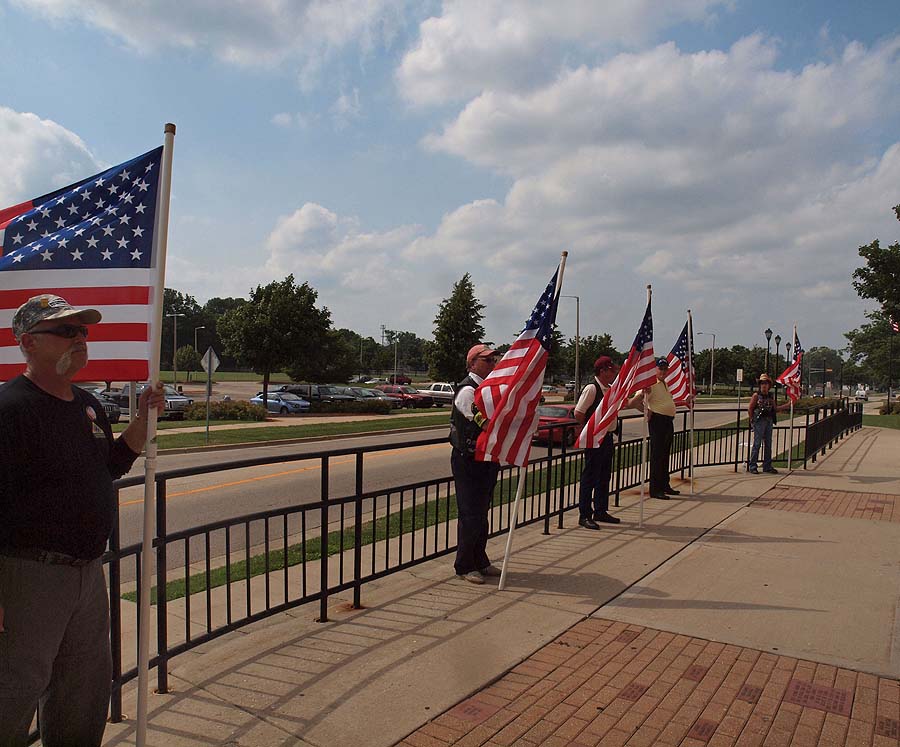 Two TV reports Thursday evening:
http://www.wkow.com/story/15009970/friends-and-family-remember-fallen-beloit-soldier
http://www.wrex.com/story/15010067/fallen-soldier-honored-in-beloit
back to ALL MISSIONS