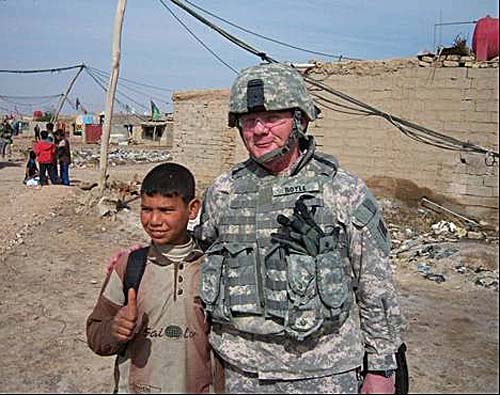 `
The family of former Marine and retired Chicago Police officer Tom Boyle, has invited all patriots to participate in the services celebrating the life of this American hero.

Born November 13, 1949, in Chicago to the late Thomas and Regina Boyle, he was killed Monday, June 18, 2012, while working as a security contractor in Afghanistan. He was known as a patriot who loved his country and a person who never stopped trying to assist others.

A Marine and two-tour, veteran of Vietnam, who earned the Cross of Gallantry, Mr. Boyle served the Chicago Police Department for 30 years and, upon retirement, went on to work for a private detective agency, and then as a security contractor overseas. In addition to the time he served in Afghanistan, Mr. Boyle also served in Kosovo and Iraq, where he provided security and training in law enforcement.

Locally, Mr. Boyle was personally responsible for capturing brothers Tyrone and Larry Strickland, who were later convicted of murdering Wheeling Police Officer Kenneth Dawson in November of 1985. He also recovered the weapon used in Dawson's fatal shooting.

Survivors include his wife of 35 years, Pauline (nee Hastings); and son Ryan (Andrea) Boyle.



Mission Details

Arrival:
Wed June 27, 2012
Staging: Ohare Airport
Old United continental Bldg.
610 N. Access Road
Staging: Time: 2:45pm (1445)

Following the dignified transfer we will precede with a low speed escort to the funeral home.


Visitation:
Sat June 30, from 10 a.m. until the time of funeral service at 4 p.m. Davenport Family Funeral Home
149 W. Main St. (Lake-Cook Road), Barrington.


Escort to Family Home:
Following The Funeral Service we will escort Thomas to his family home for military honors.

Interment will be held in another location
Wednesday.
The plane was early.
Staging was 2:45 and KSU was 2:50.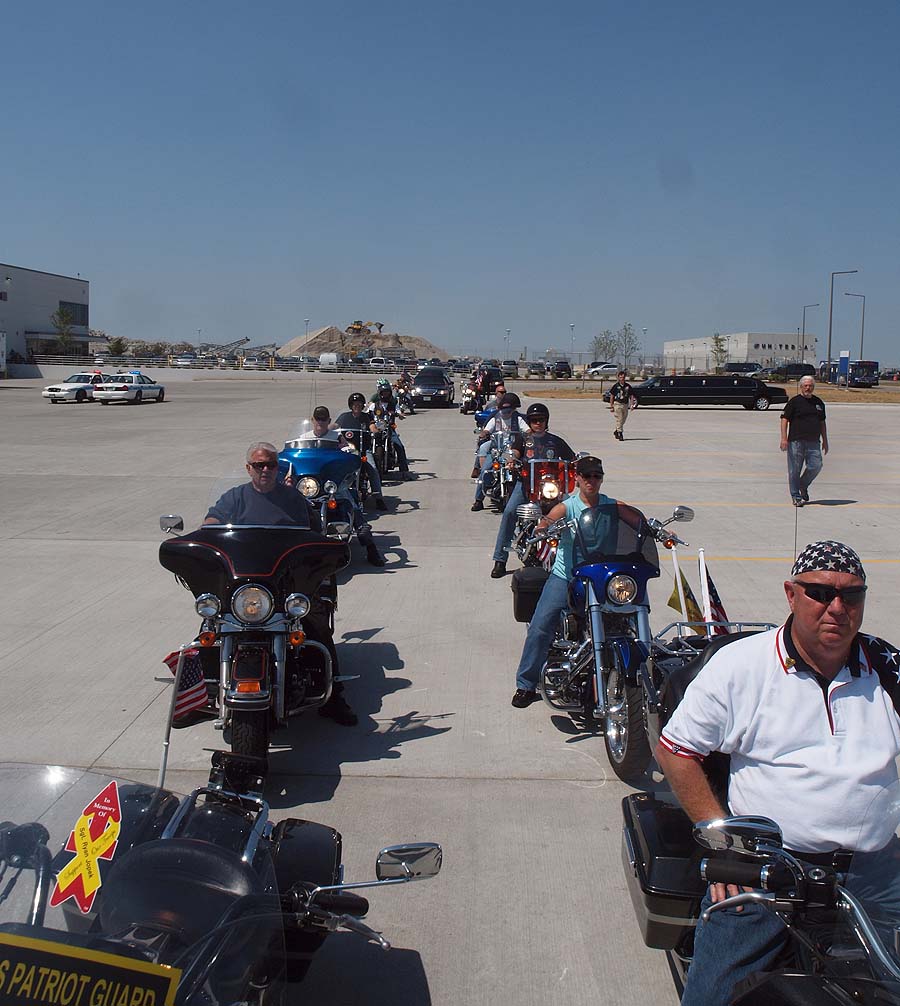 Fred's truck, Eric's ambulance and fourteen Old Guard riders.
It was a hot day -- tomorrow is expected to be triple-digits -- and the early rush hour near O'Hare was slow-going.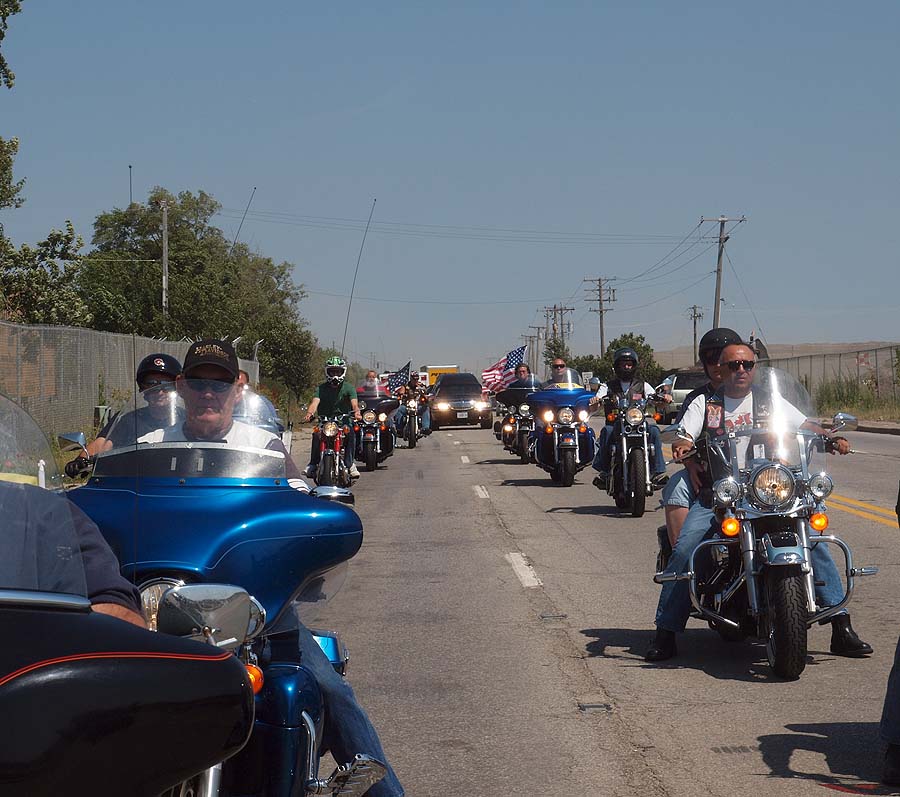 But LEO support would be excellent because Daniel LiVolsi's phone calls reached down the road ahead of us to clear the way. The hot day made his phone keypad wet and hard to use but he manged to have a squad waiting to lead us through each little town and turn us over to the squad of the next little town.
Except for the Chicago cop who's bumper I followed from the O'Hare parking lot to the Davenport Funeral Home parking lot. When the mission is led correctly, all the escort has to do is ride.
That's my right wrist at the bottom.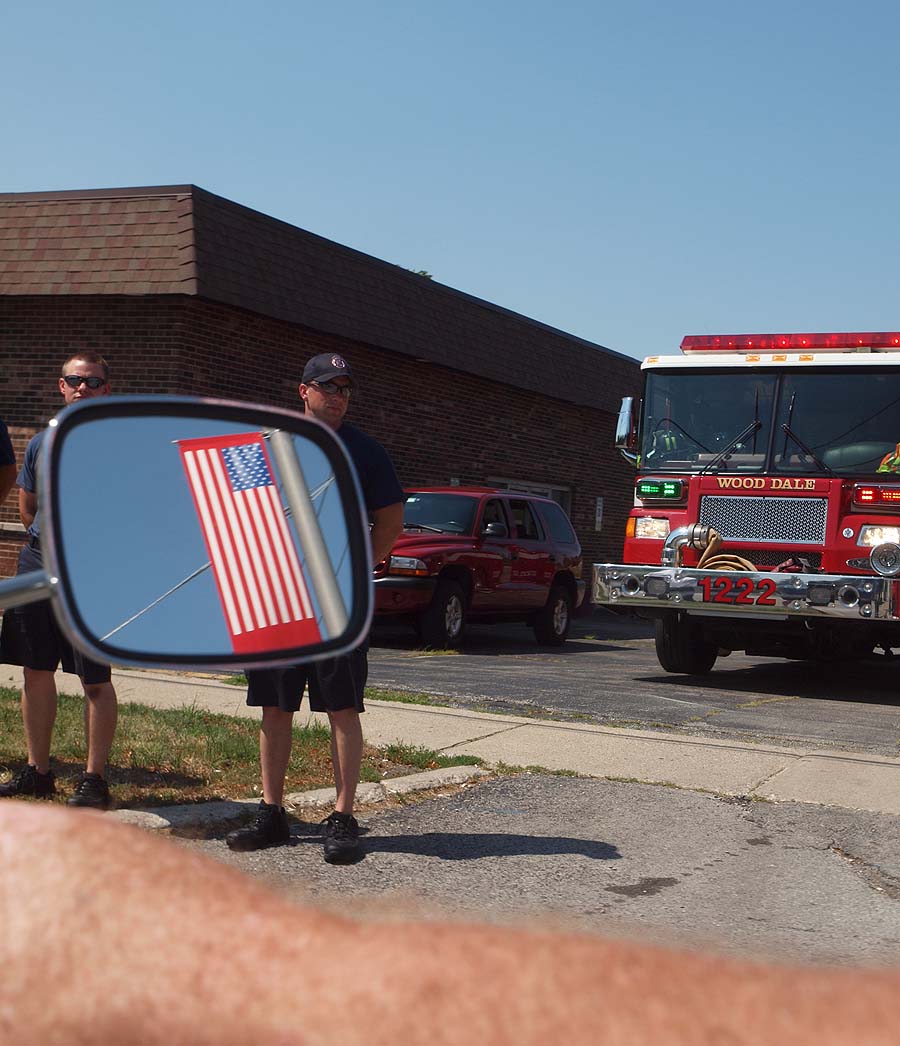 Fire Departments, too.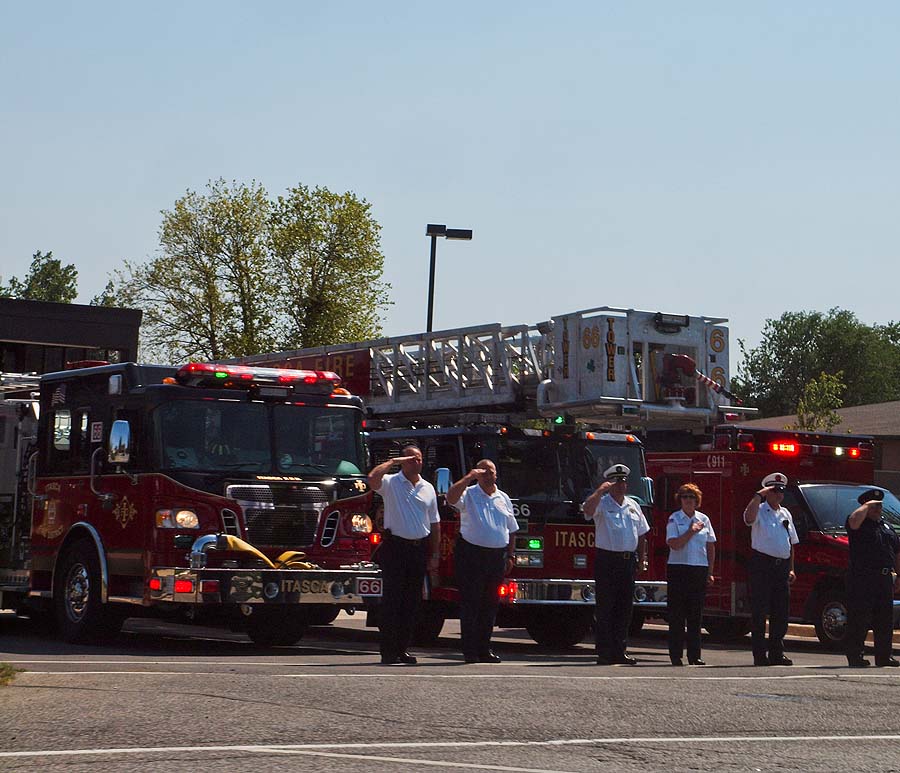 My step-son Jim was infantry and now he is a fireman.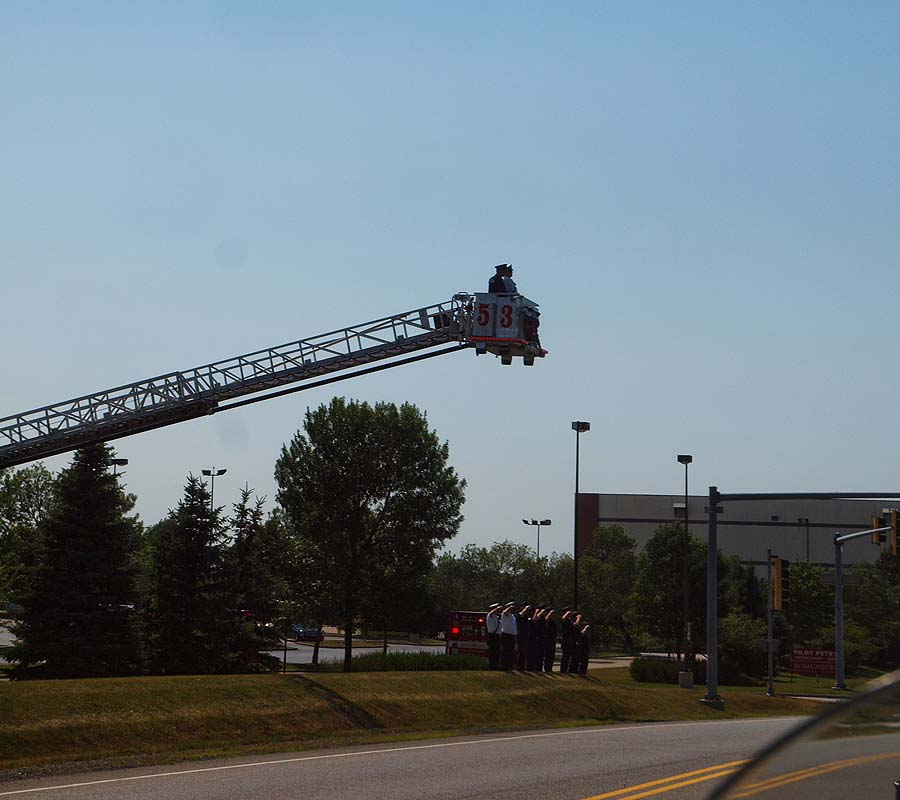 He went from hero job to hero job.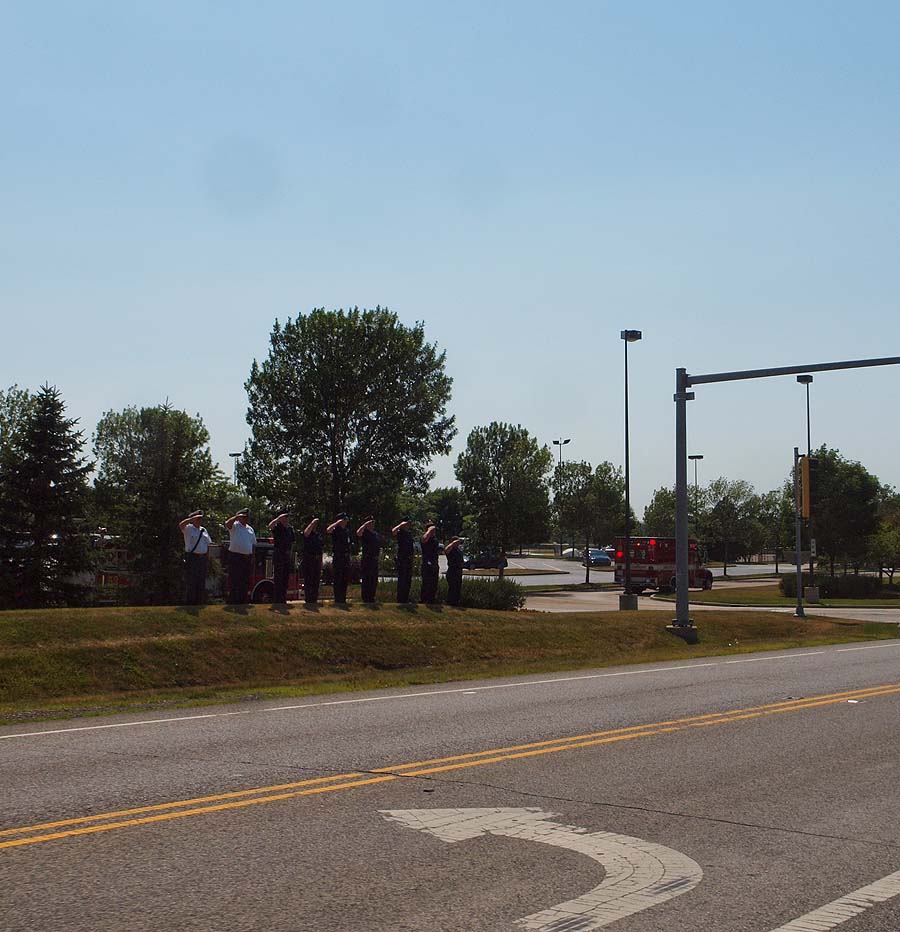 Tom Boyle was three times a hero. Two tours in Vietnam and three decades a Chicago cop entitled him to live quietly in Barrington Hills. Instead he died in a firefight in Afghanistan.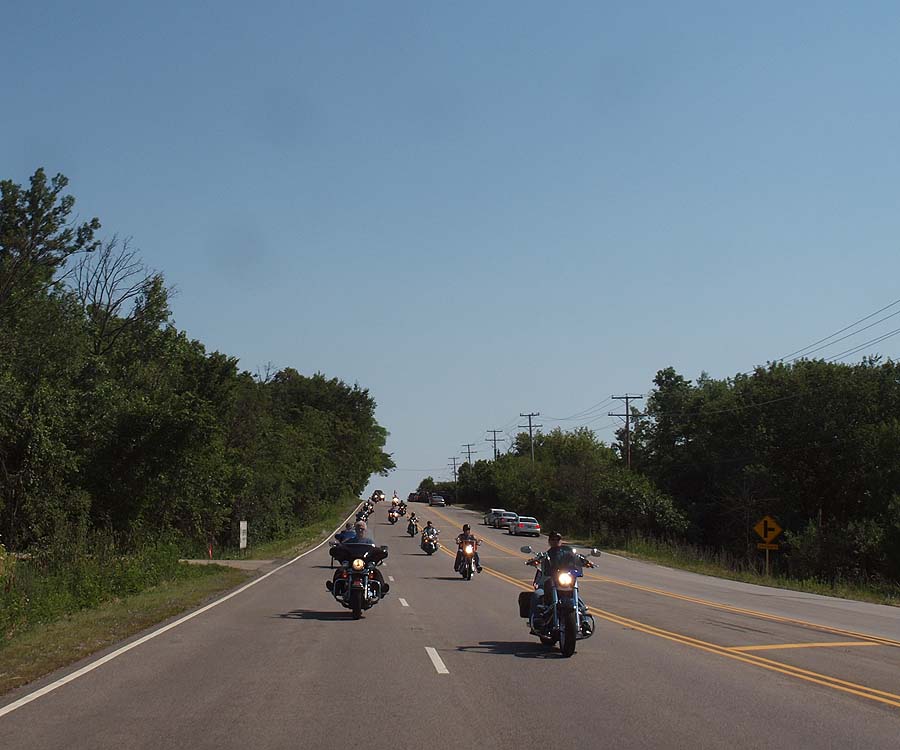 The Patriot Guard is not an organization -- it is an idea.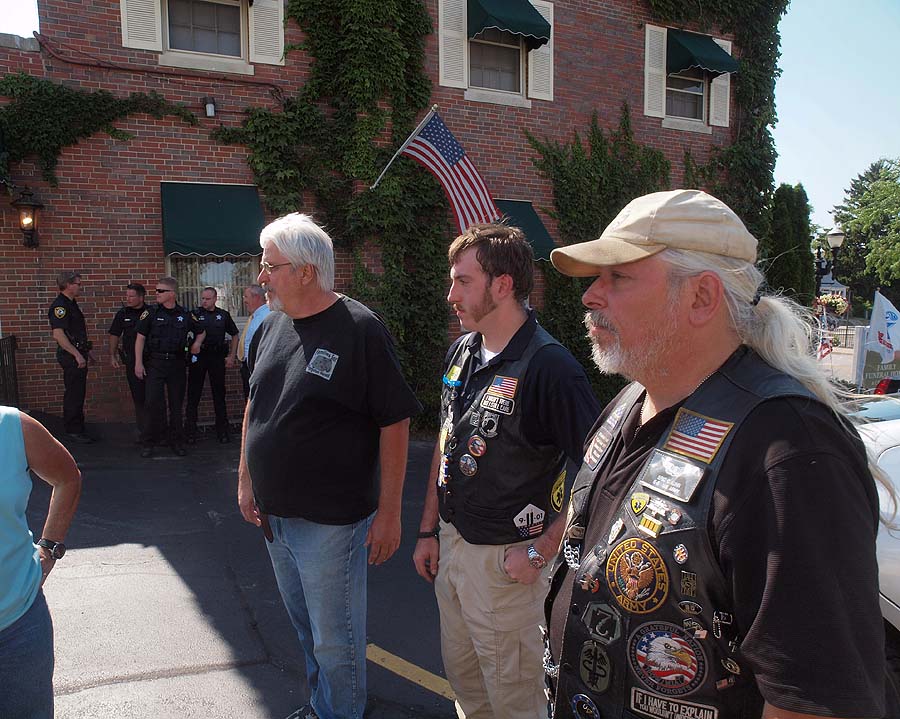 It lives in the hearts of patriots who did not die facing an enemy,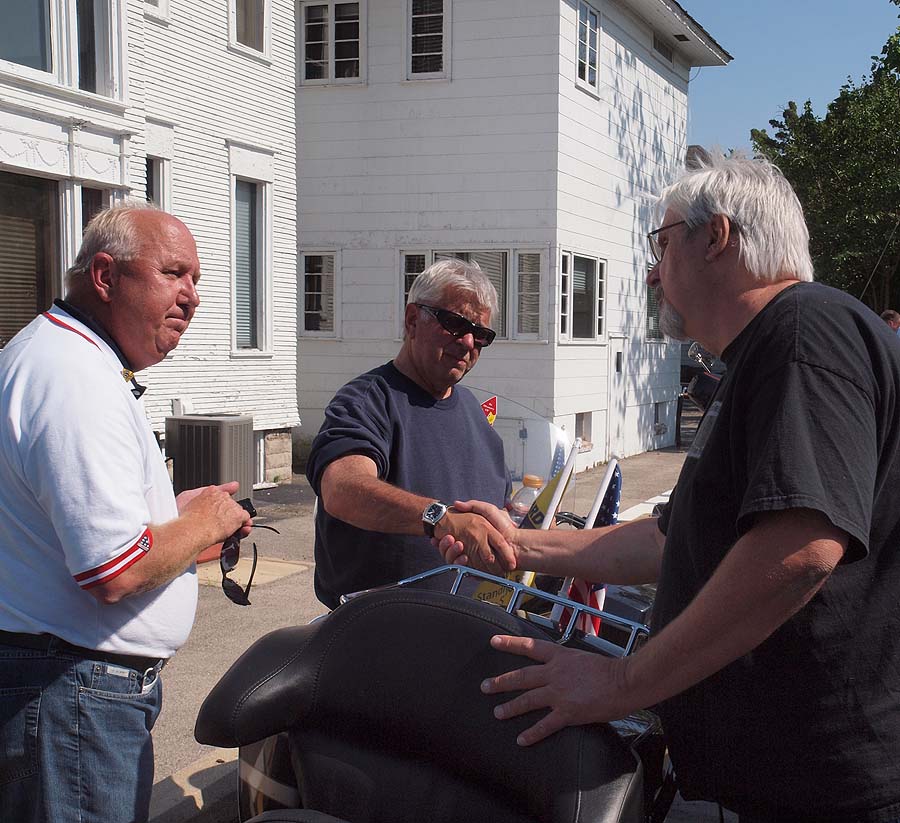 the hearts of patriots who understand selfless service,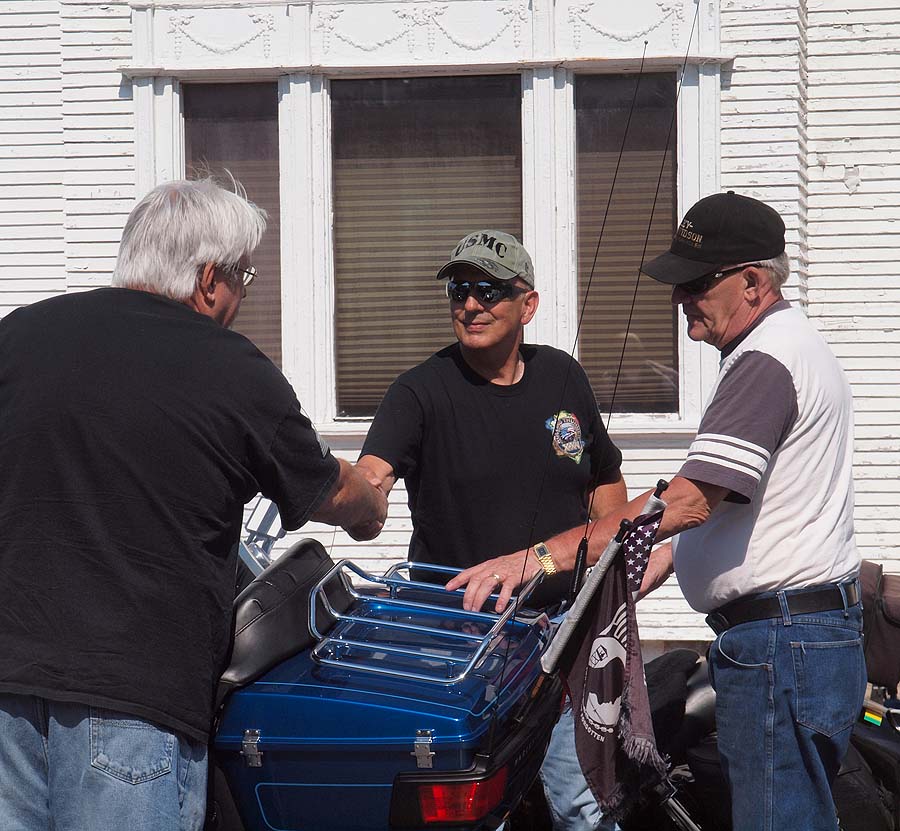 the hearts of patriots who seek only to honor those who served.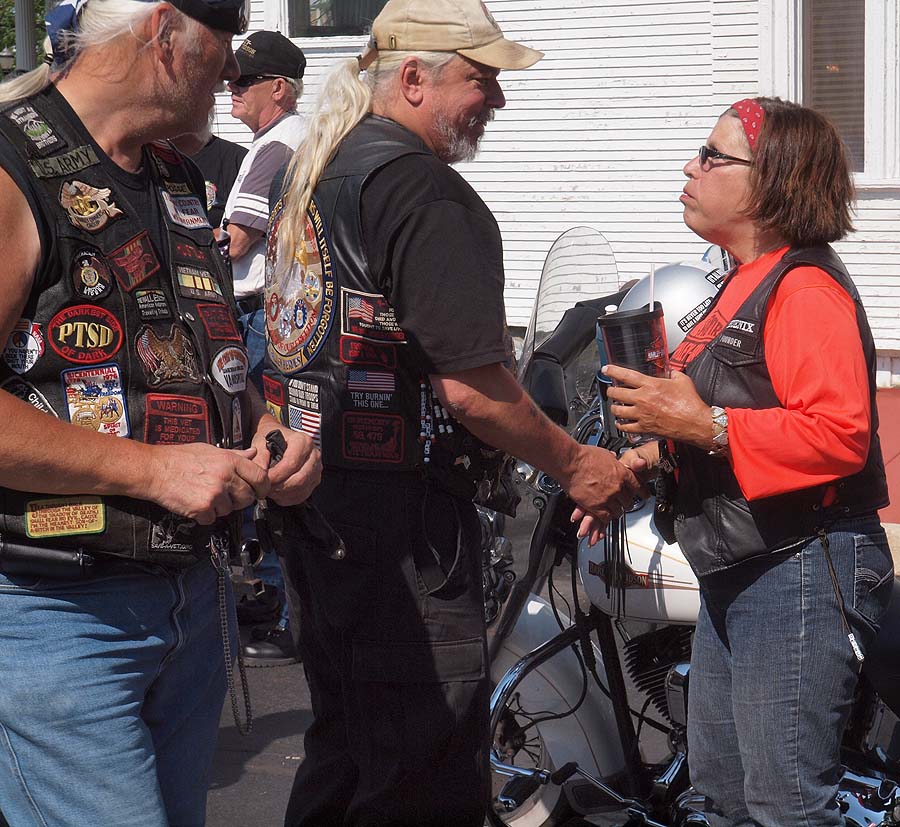 Today, the Patriot Guard was the Illinois Old Guard.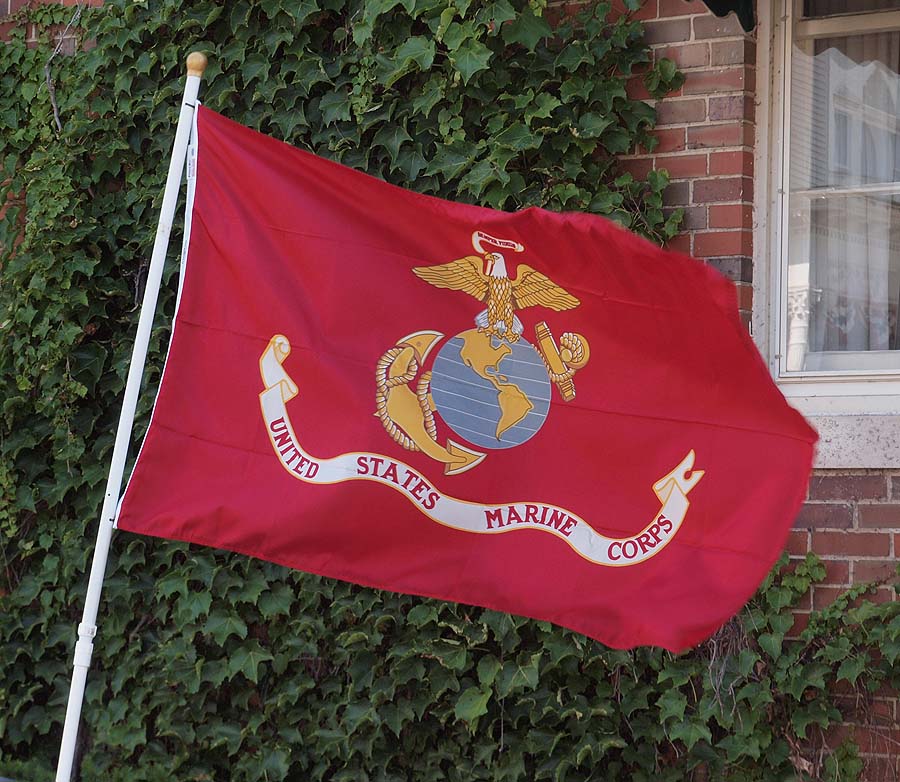 And we will return Saturday.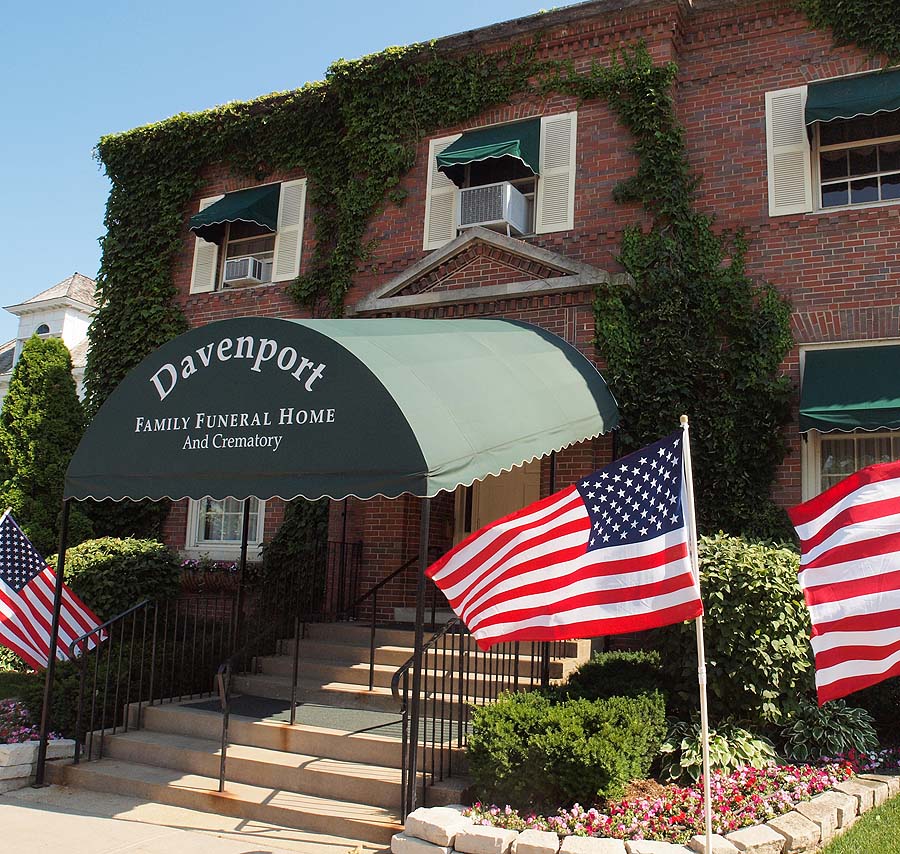 Because Tom Boyle was three times a hero.
back to ALL MISSIONS