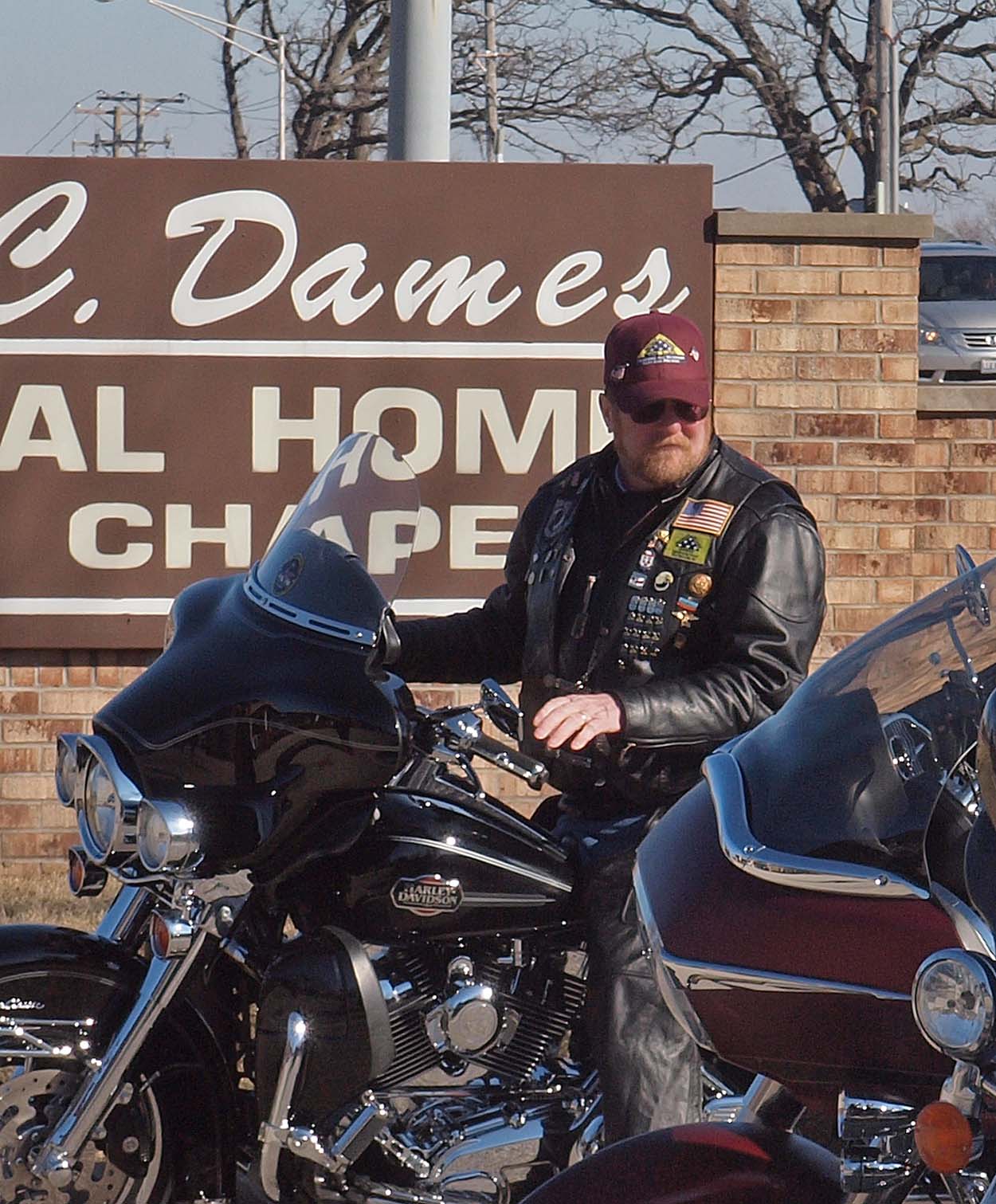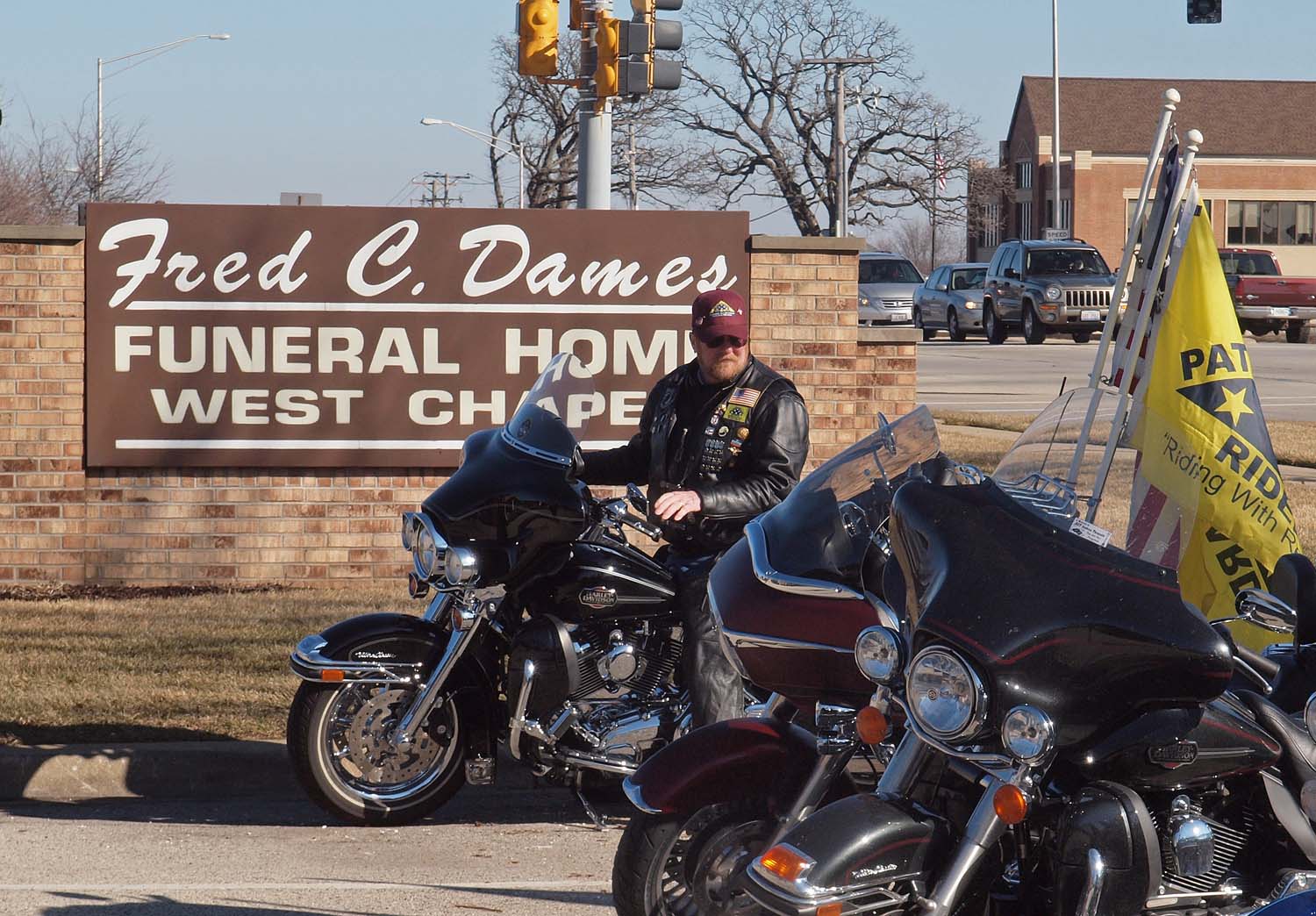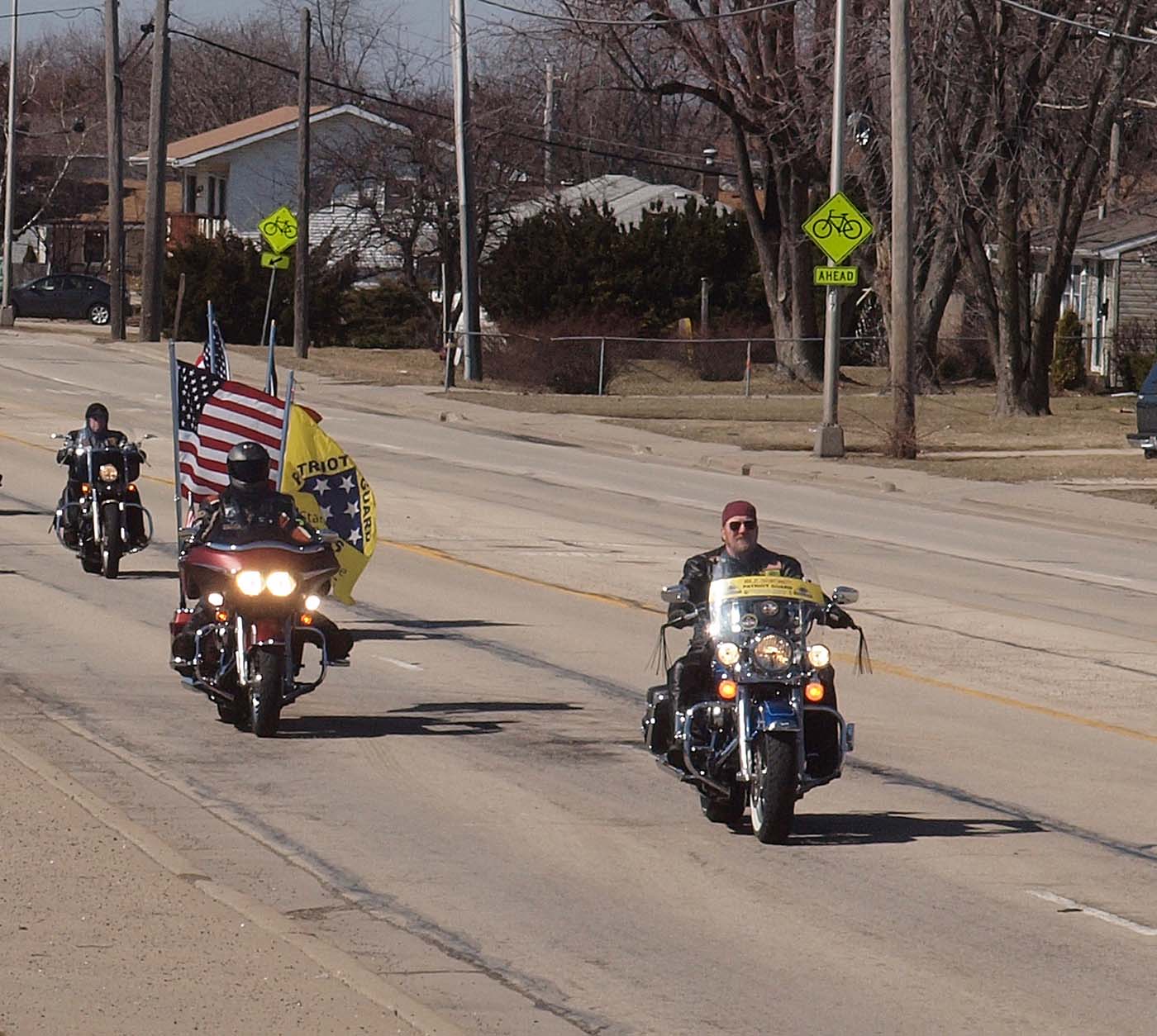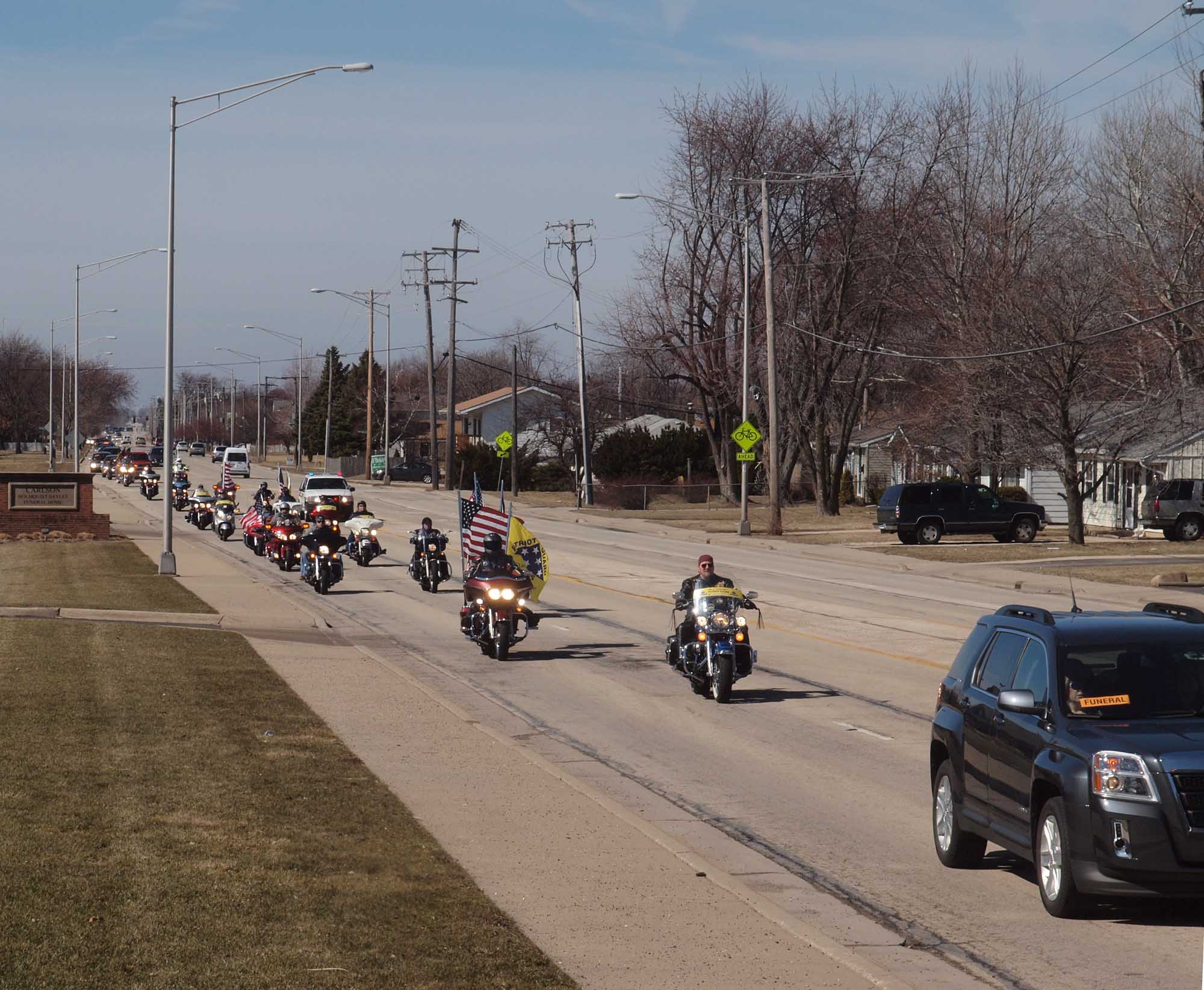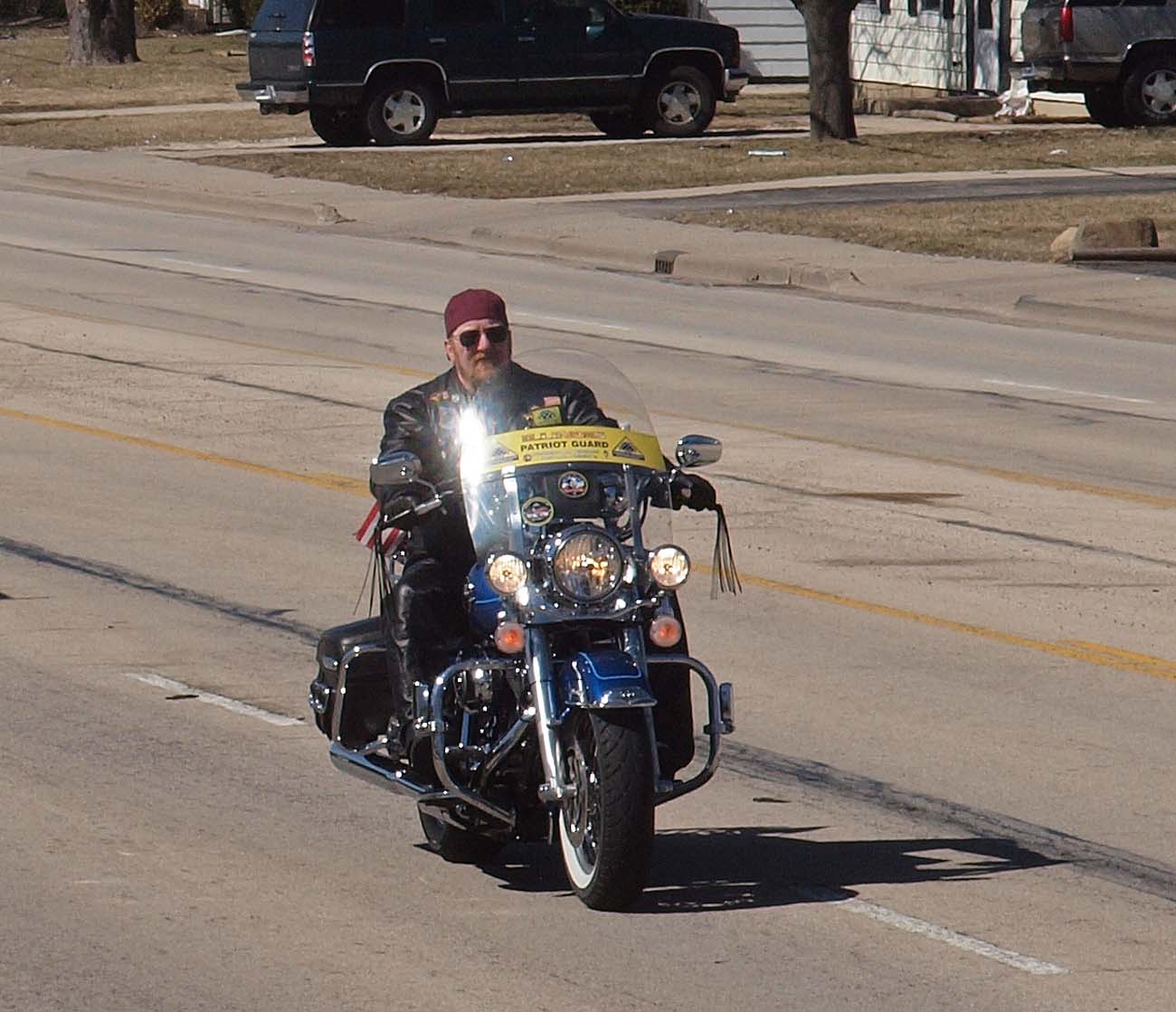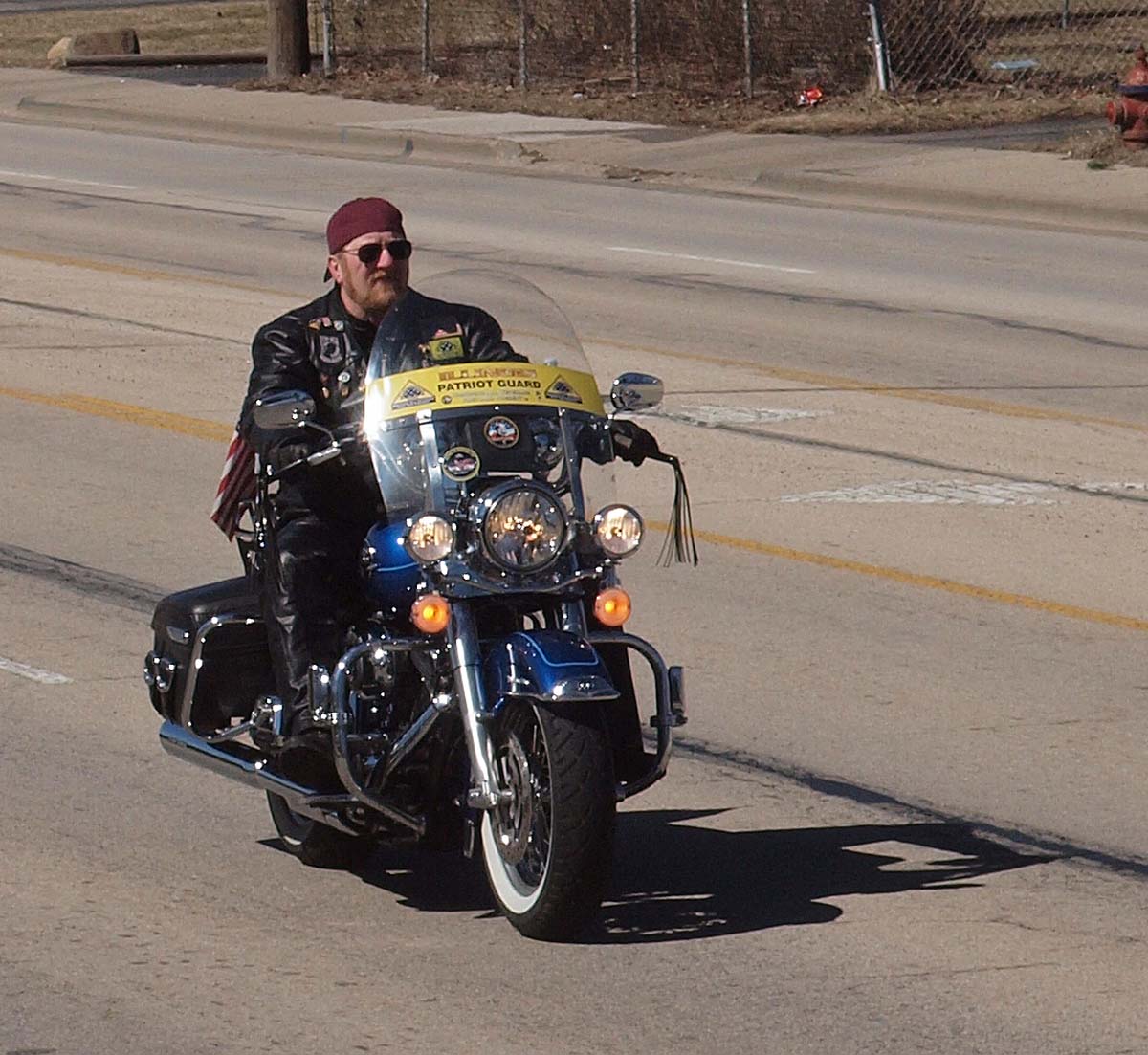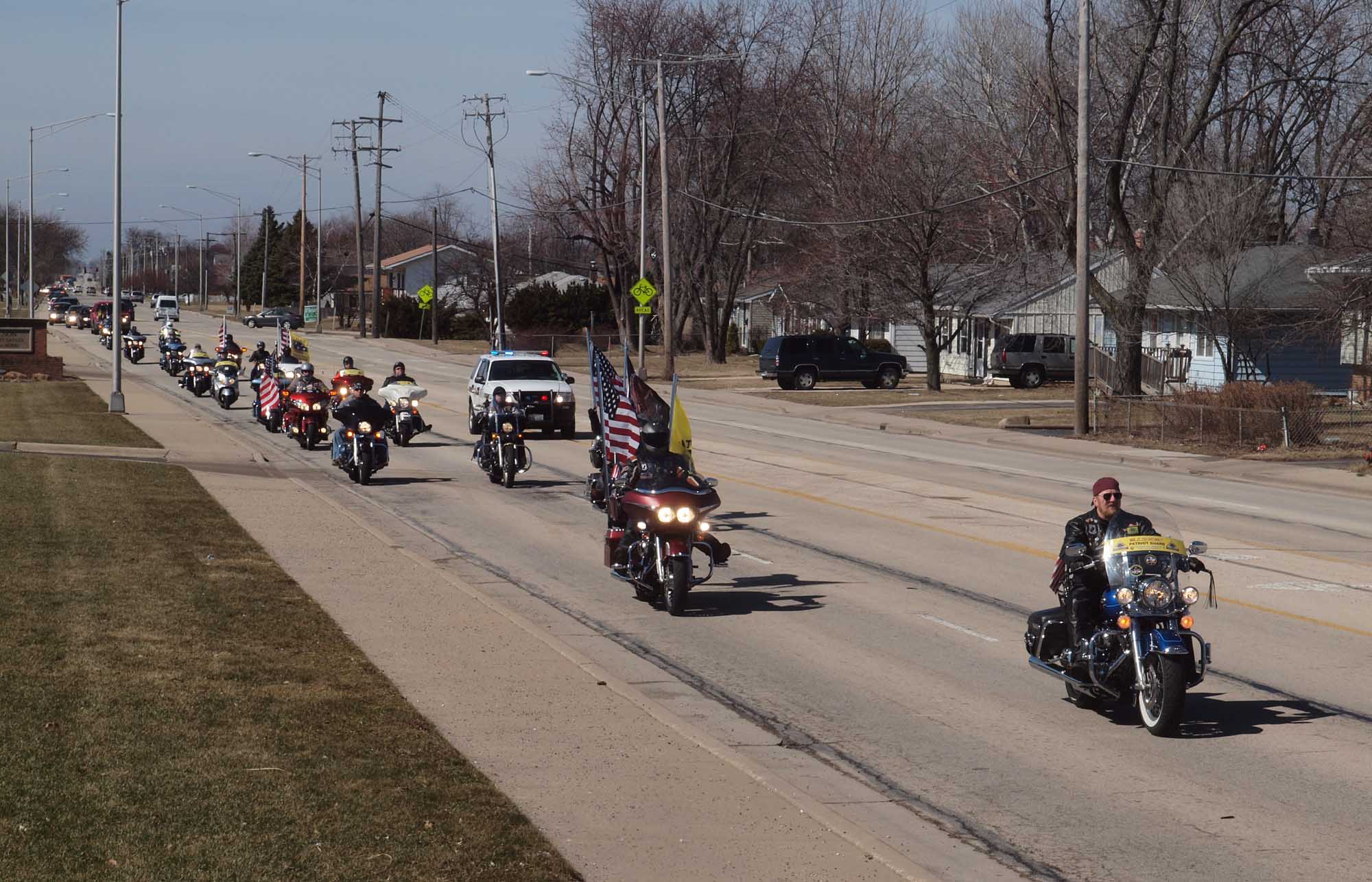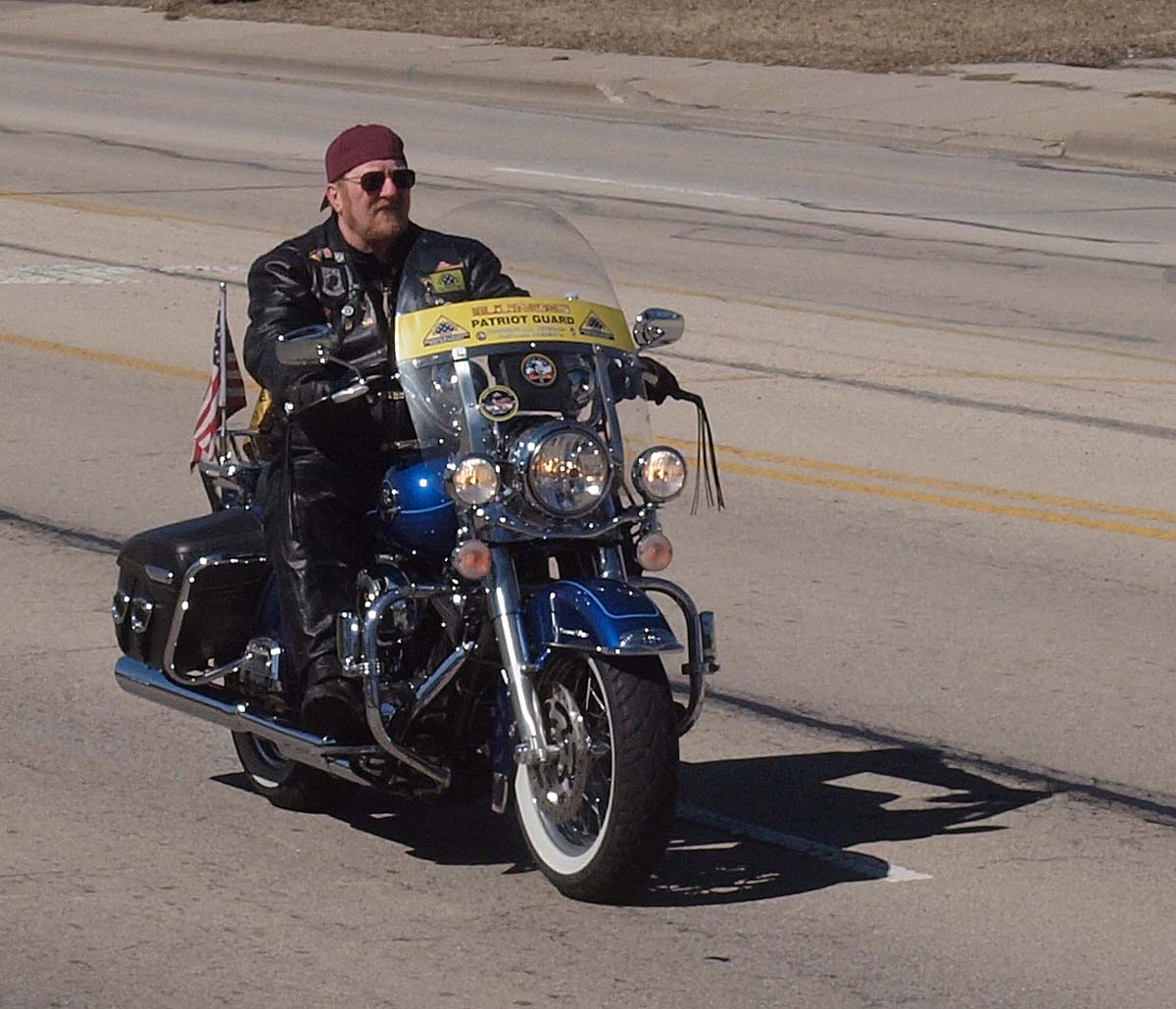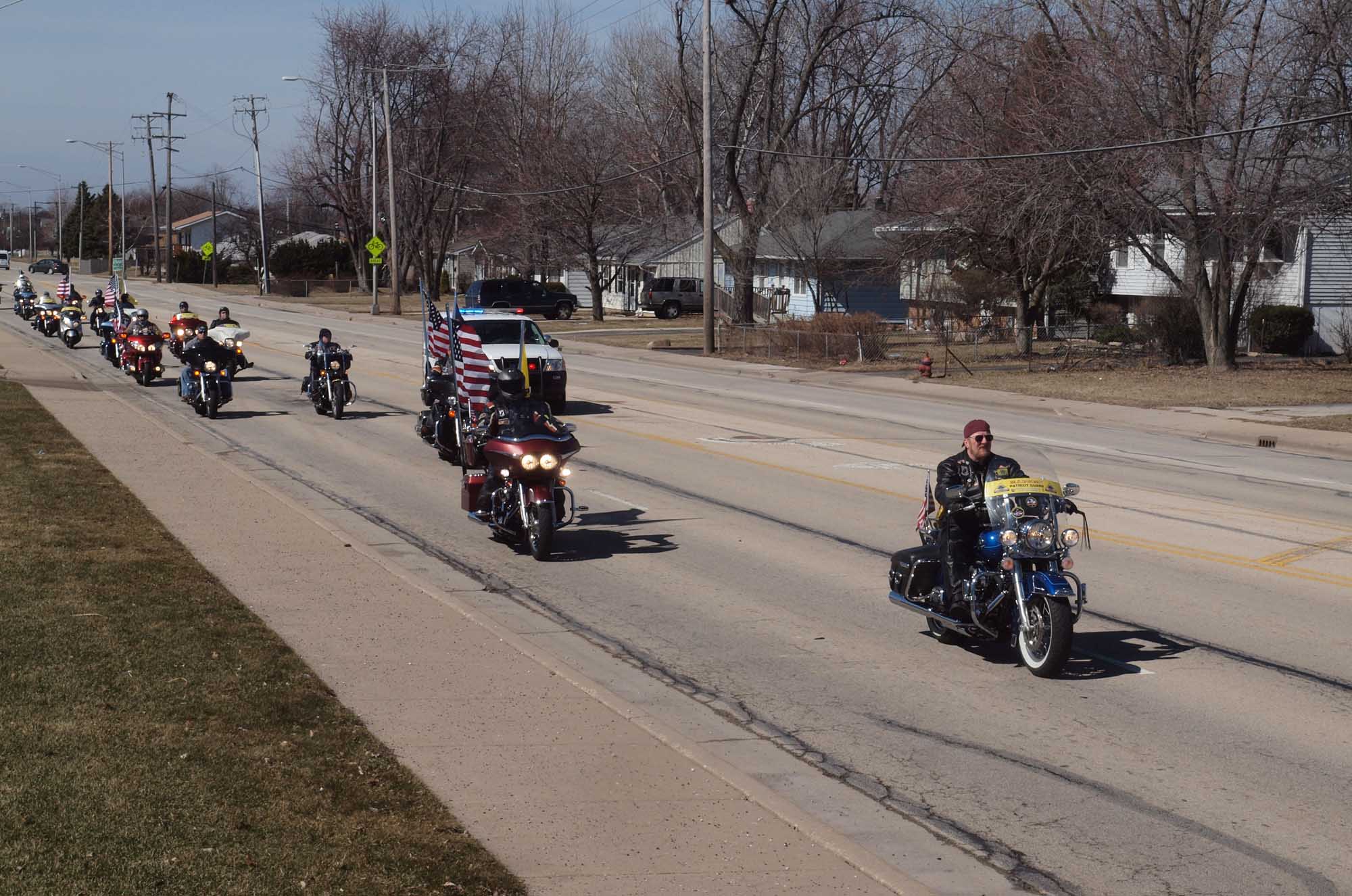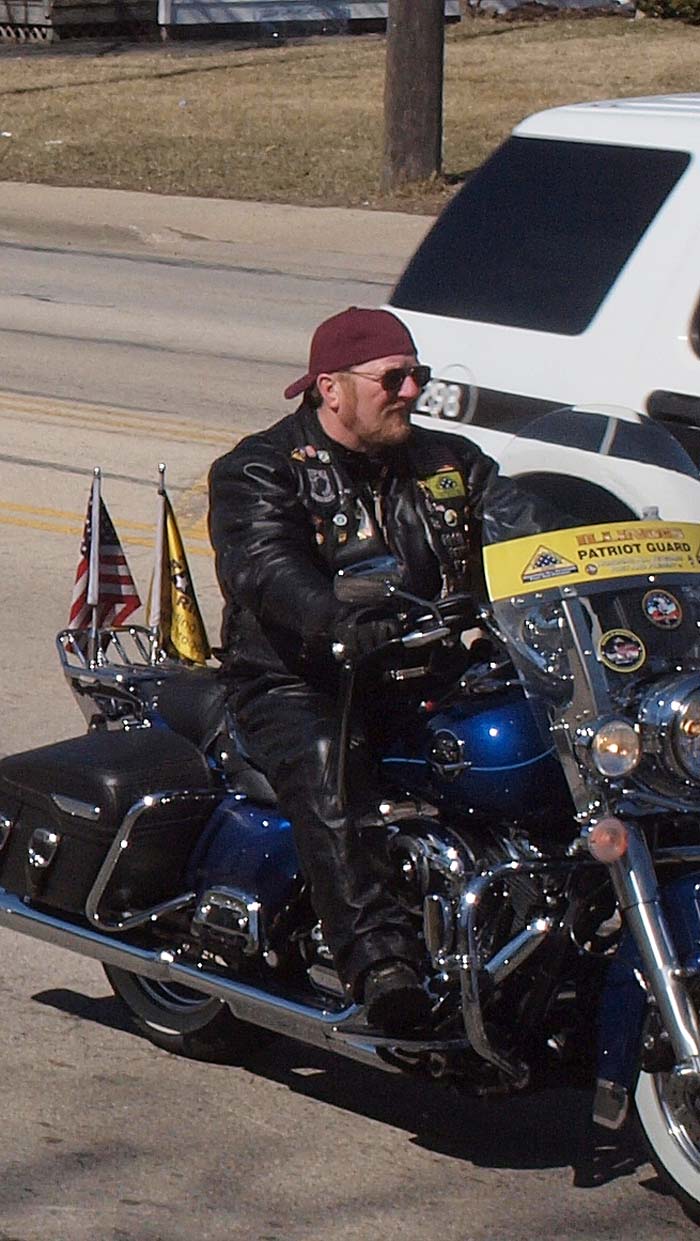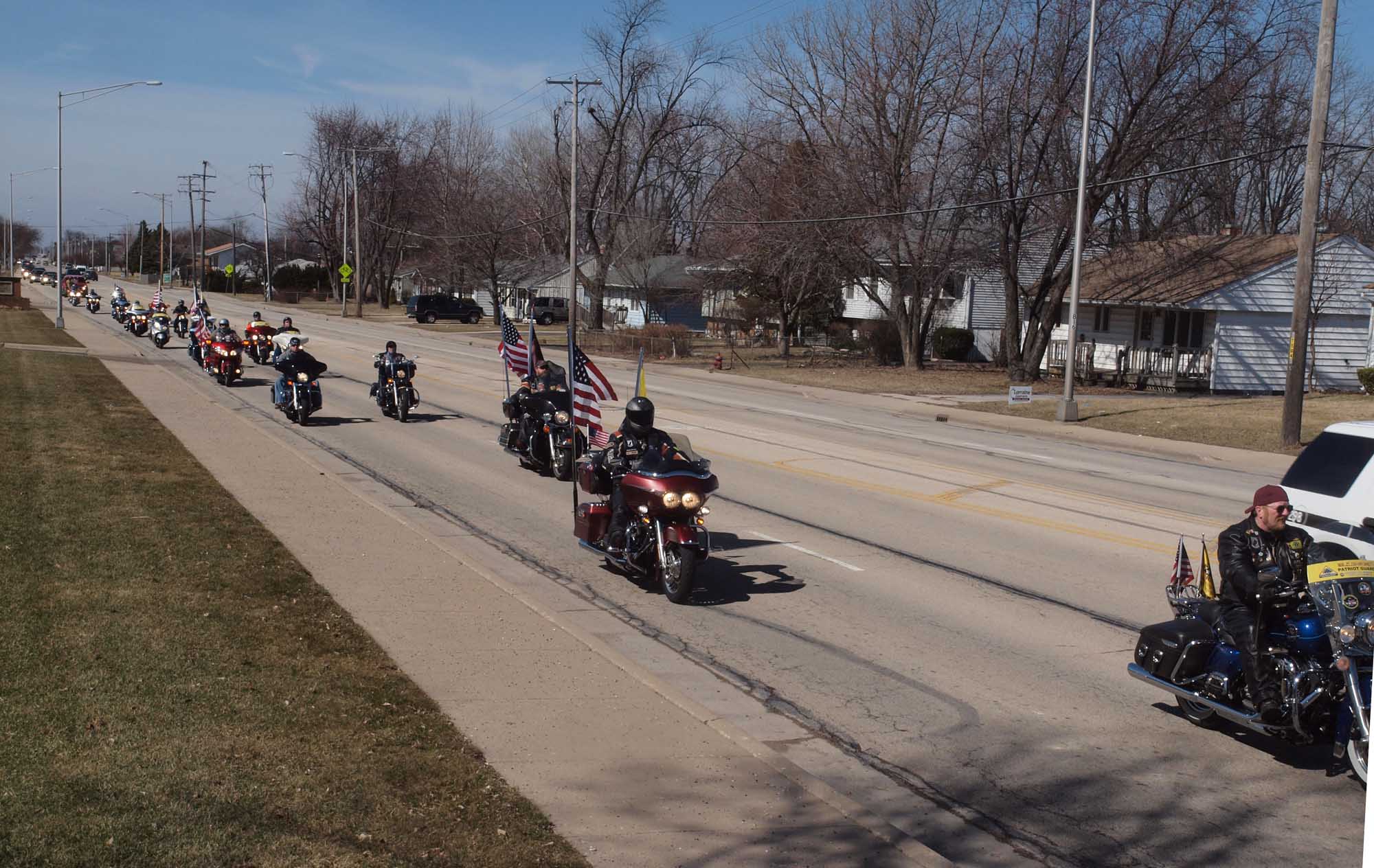 Sunday morning, August 21, 2011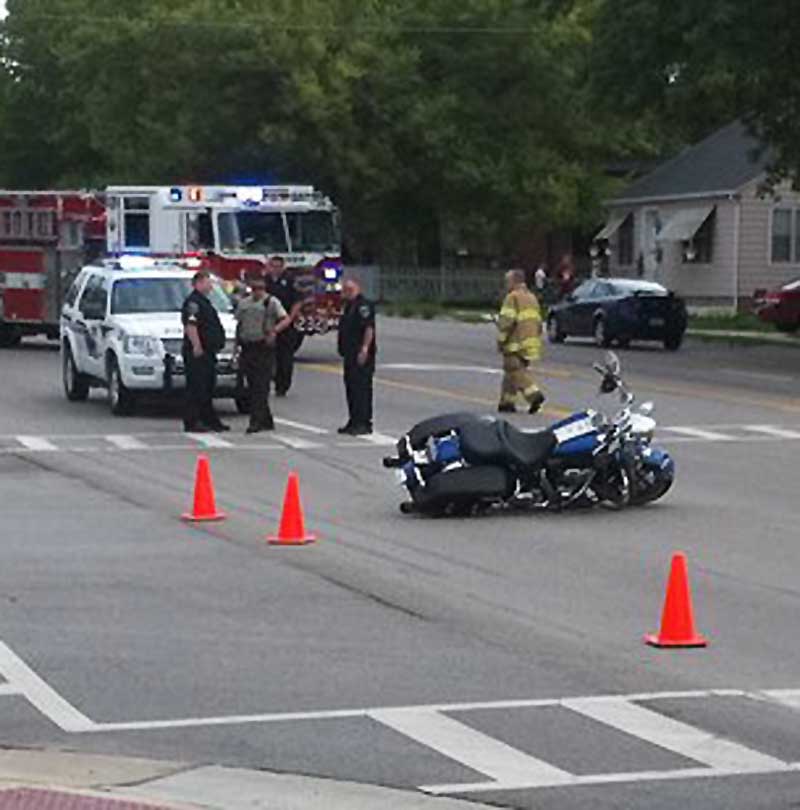 http://www.morrisdailyherald.com/articles/2011/08/22/50241085/index.xml
Thursday morning, August 25, 2011
Our day started at McDonald's in Morris where we saw two PGRiders leaving as we arrived.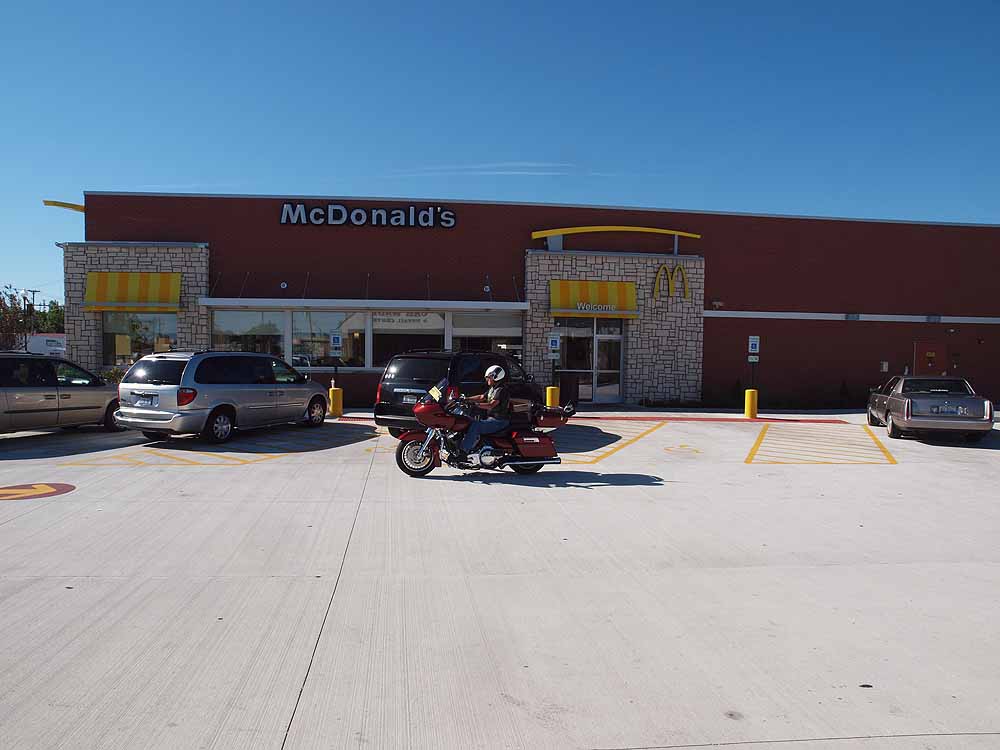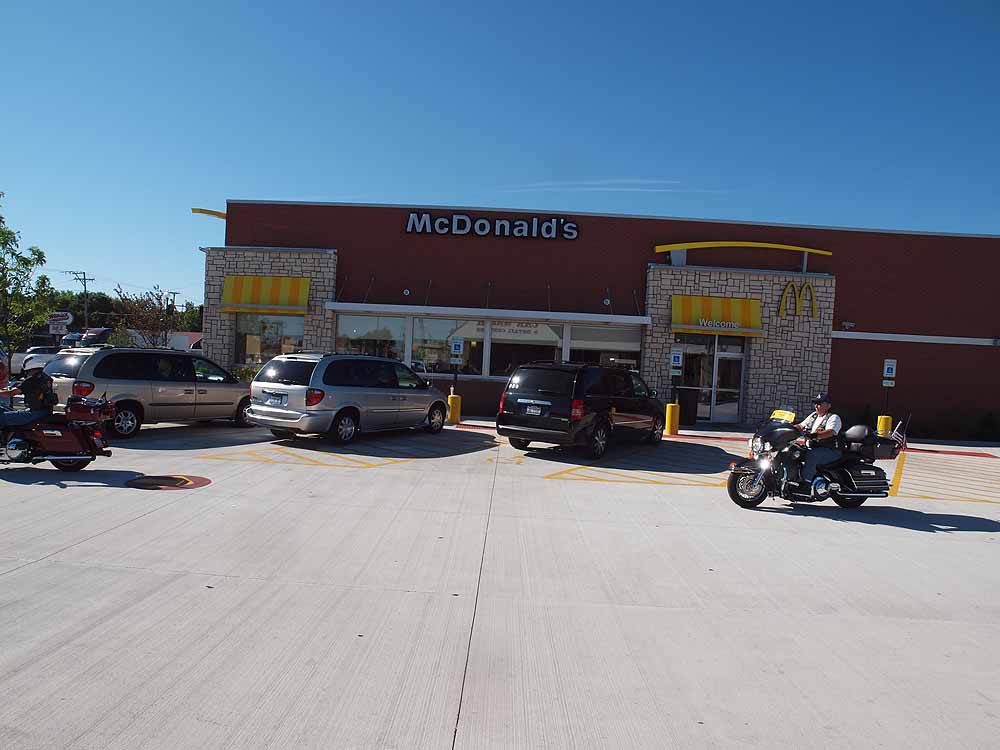 Kevin and I got to the funeral home at the start of the staging time, but there were many bikes parked and flag-holdrs in place.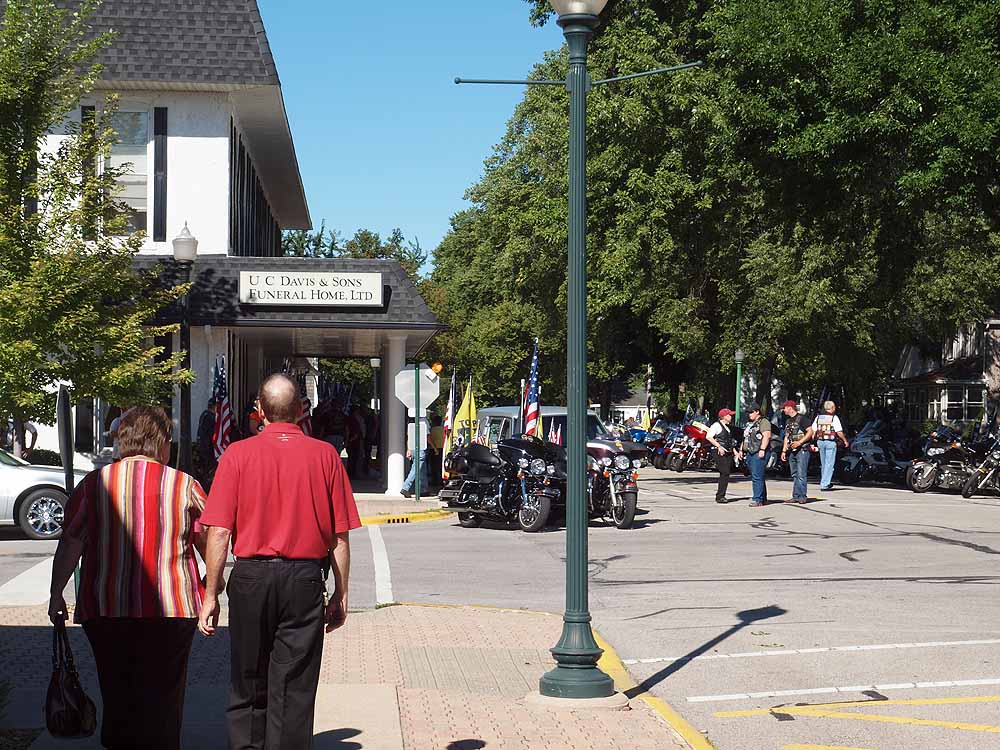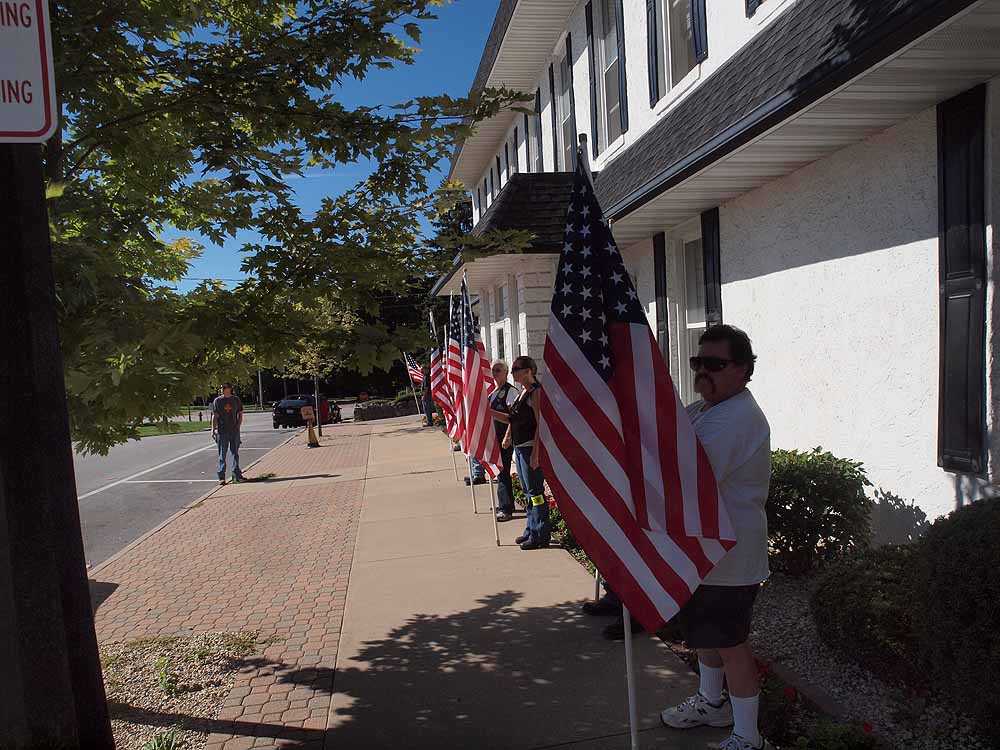 We check-in with the State Captain and the Senior Ride Captain.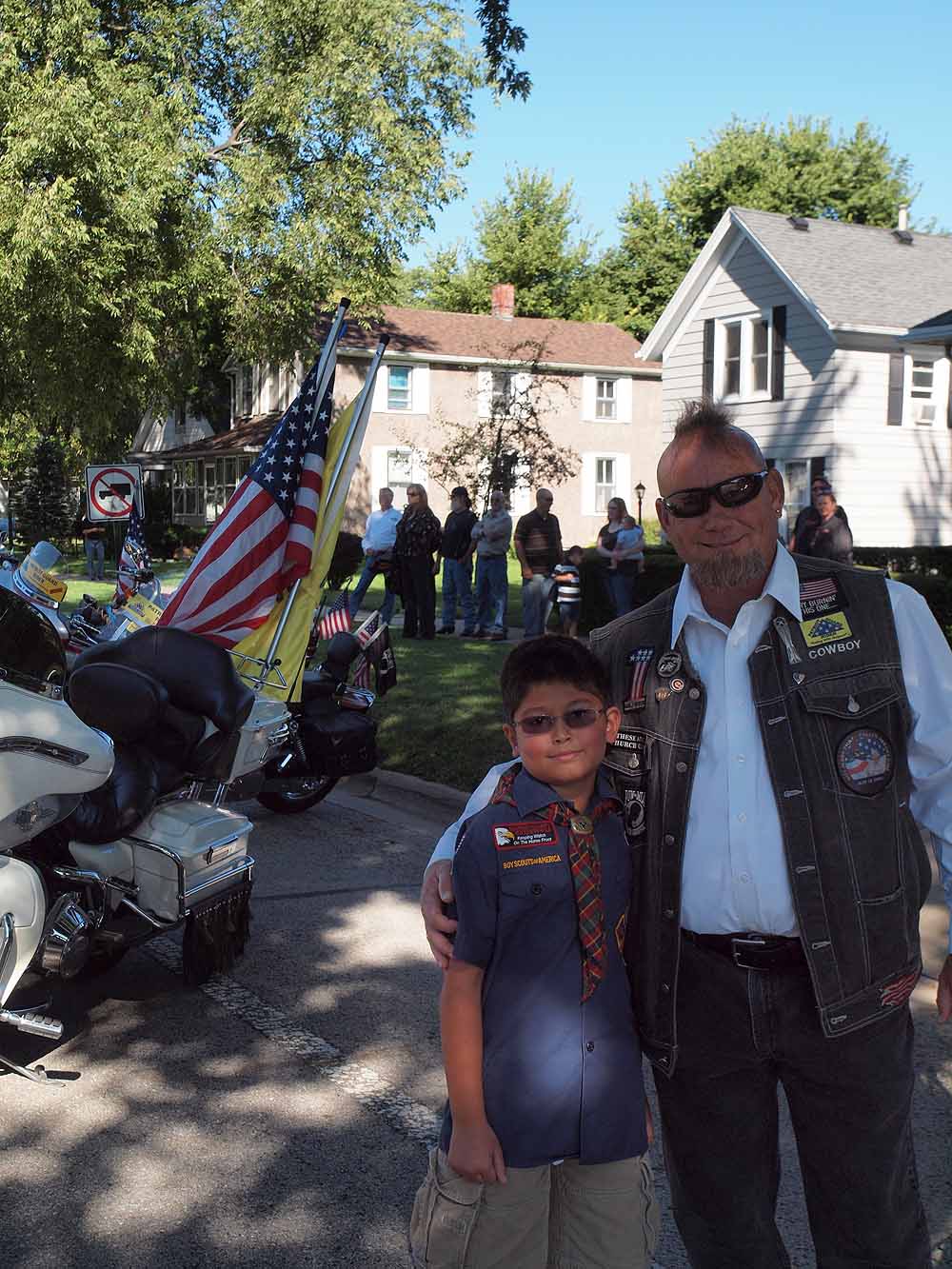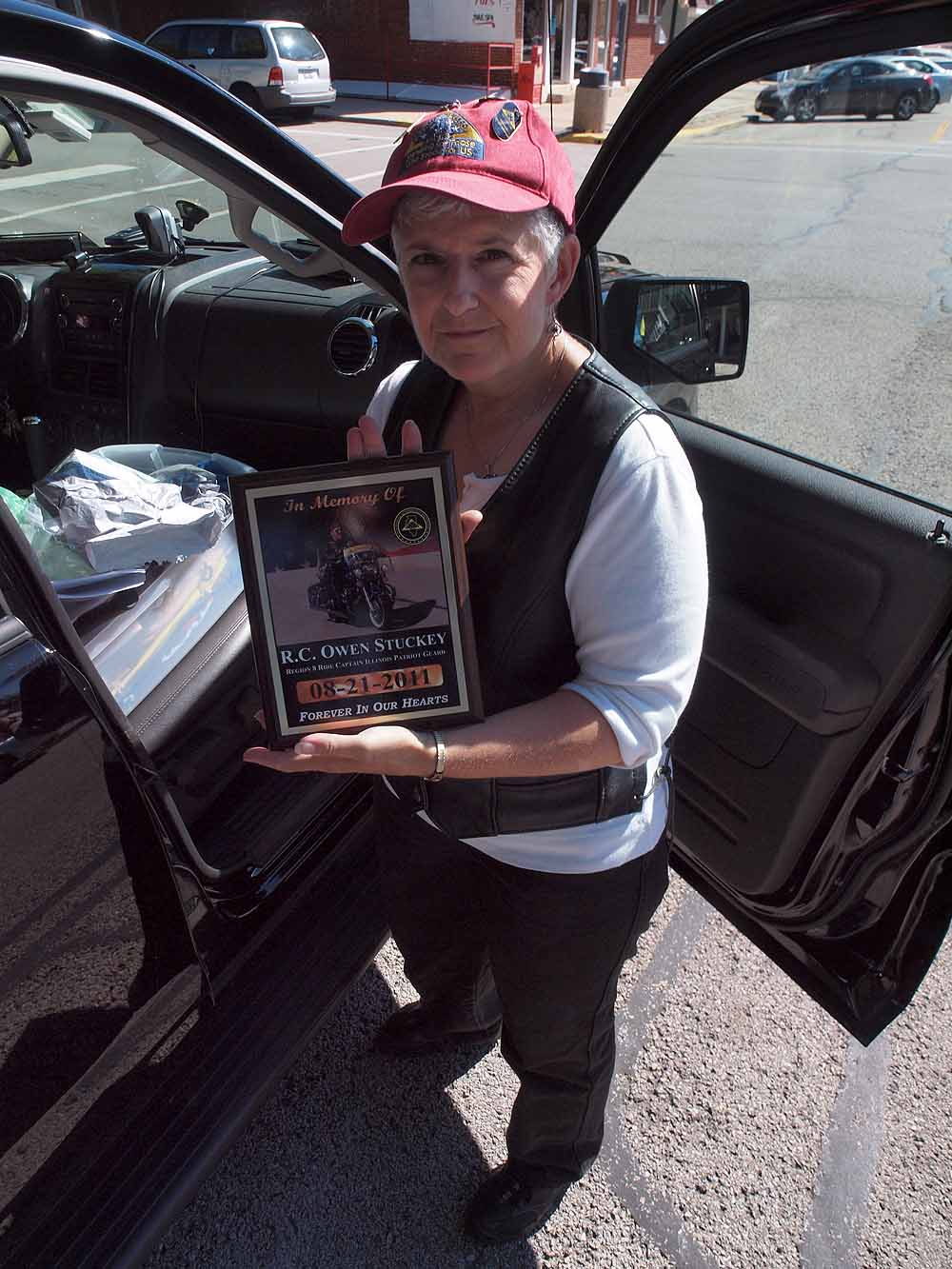 And then Kevin took his place and I took pictures.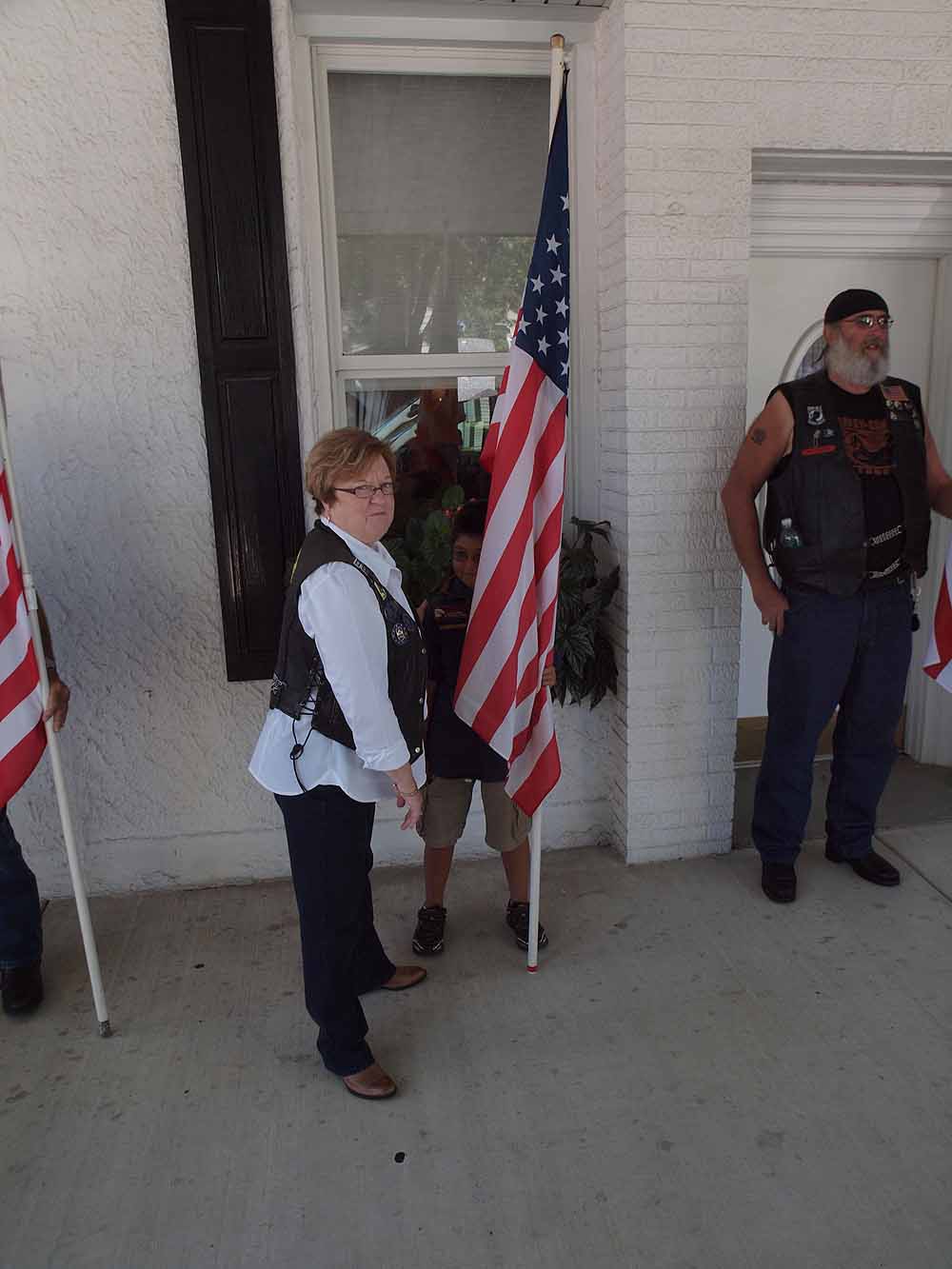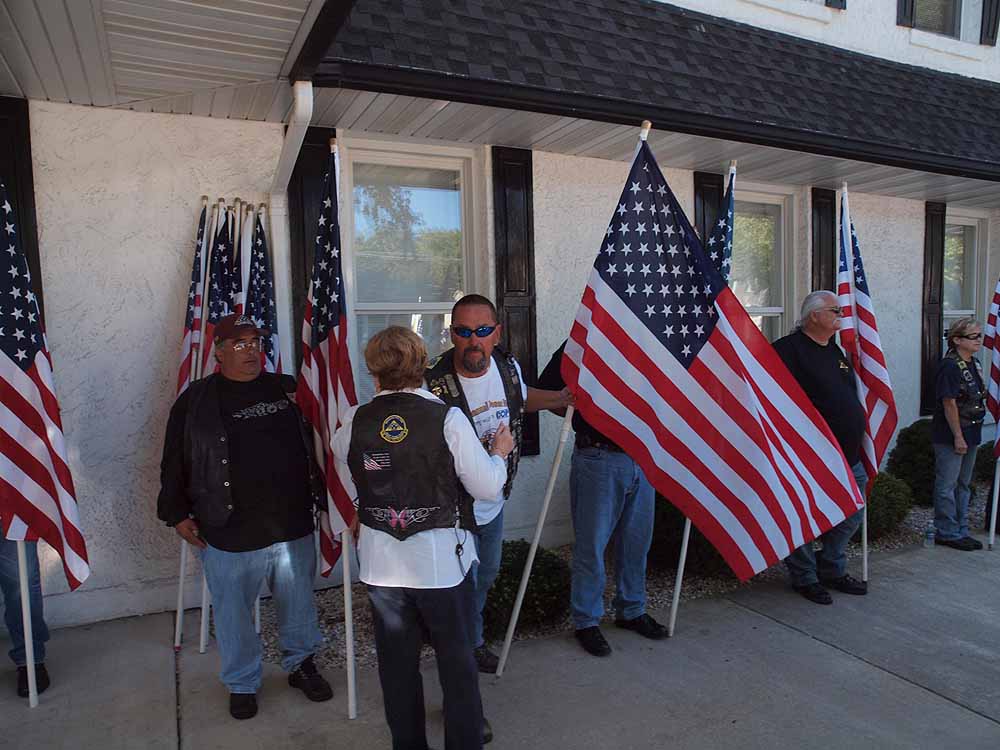 This missions was 85 miles from home -- close enough so that my grandson and I were familiar figures to most of the assembled group. Kevin was comfortable standing in the flagline not only because we had McD for breakfast and a promise of Culver's for lunch. I was less comfortable.
When introducing myself to a Ride Captain farther from home I explain that I will take photos of the PGRiders only, and not the mourners. Today those two groups could not be distinguished.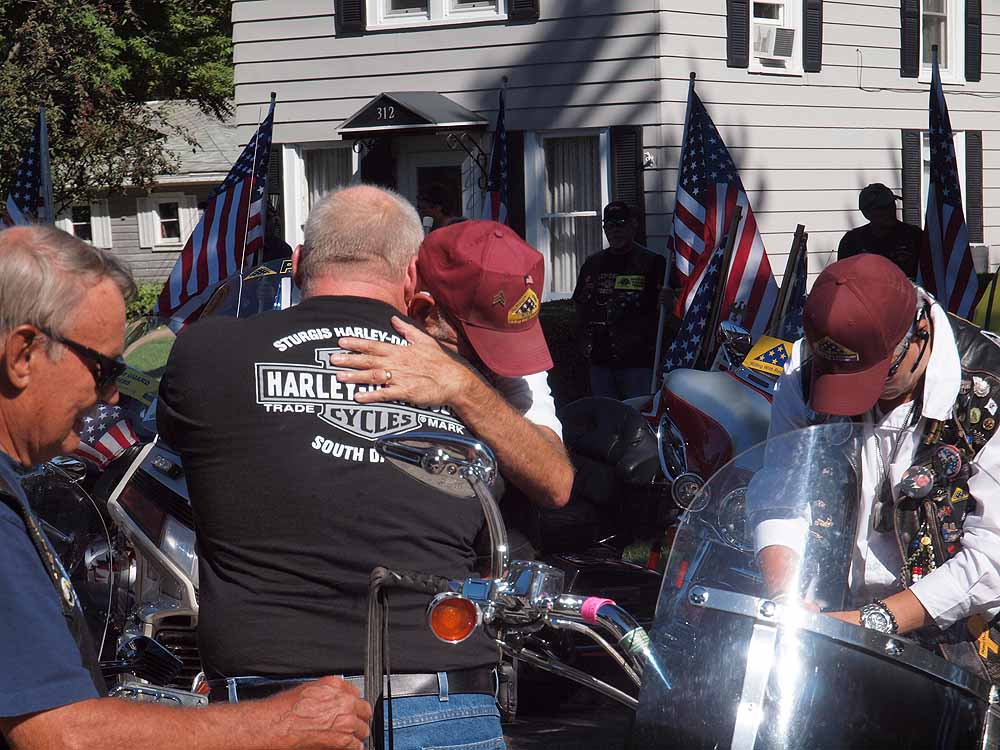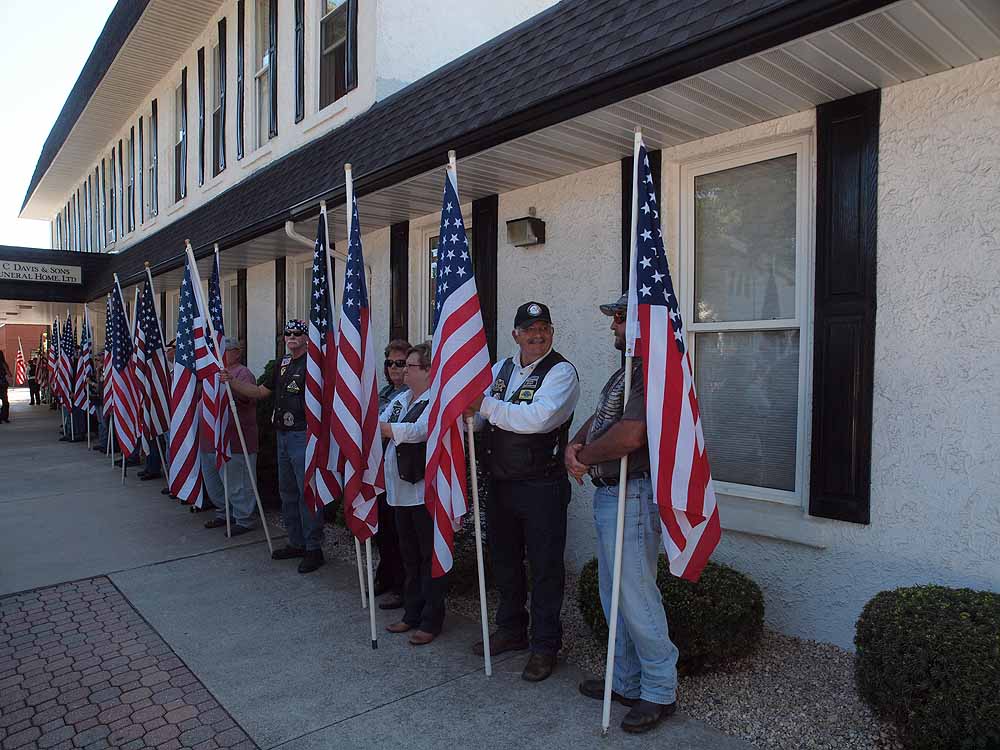 On our way we passed through the intersection of Main and 47, just a few blocks from the funeral home. There is nothing special about it. I imagine Owen saw the car he would hit stationary and apparently yielding. I imagine Owen was astounded to see the car move forward into his path. I imagine the driver never saw Owen and his big blue bike.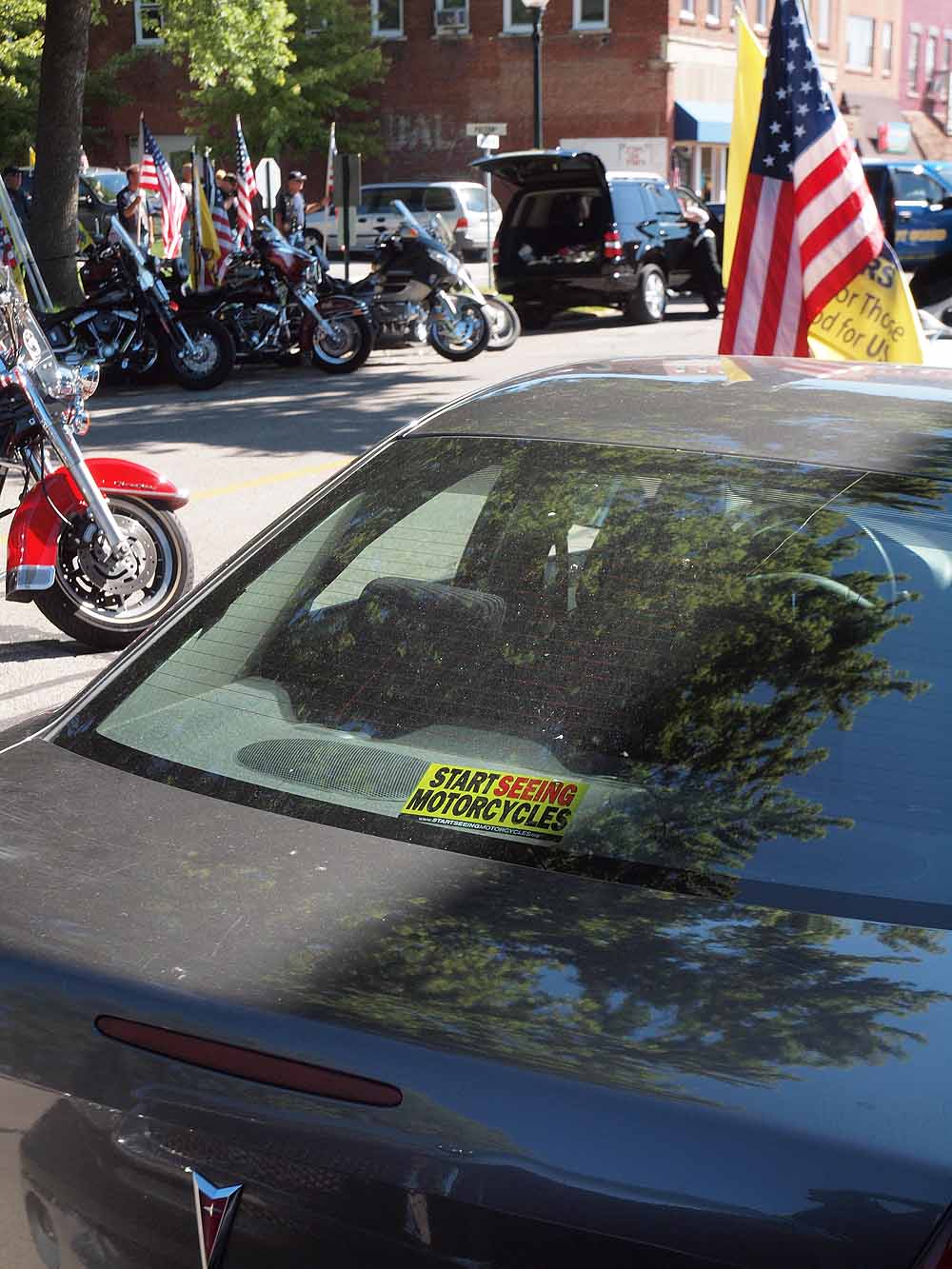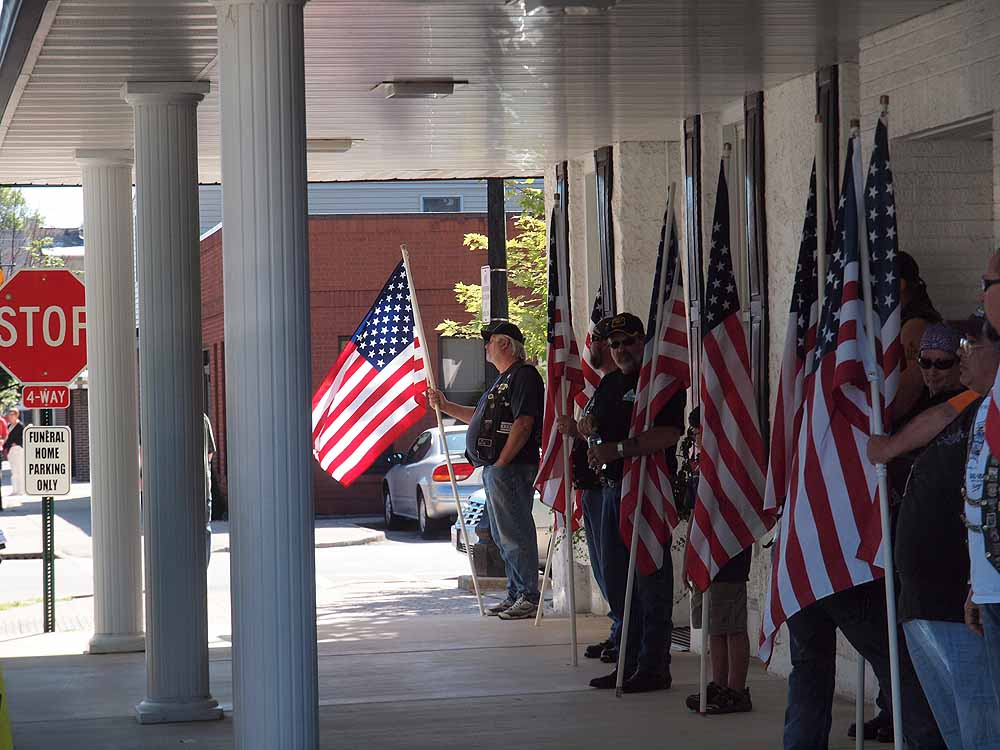 Many of the PGRiders had been here the previous day for the four-hour visitation. I was told there was a huge community turnout with long lines. I guess that was the public event. Today was more private. We bikers were there. We would stand in lines facing each other across the street, our bikes between us, American flags in our hands and on our bikes.
But this was not a military funeral. Like Dave & Brenda, like Mark & Cyndi, like Kevin and me, Owen was not never "in". I think the public image of the PGR is veterans defending veterans, but that has never been our self-image. We are Americans defending American values.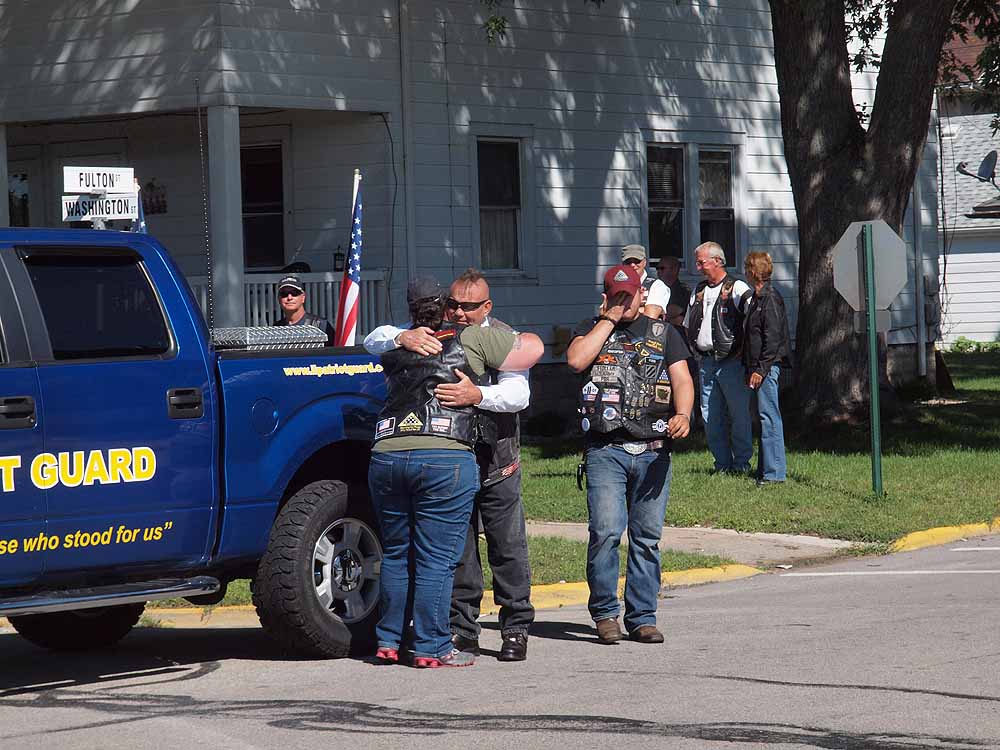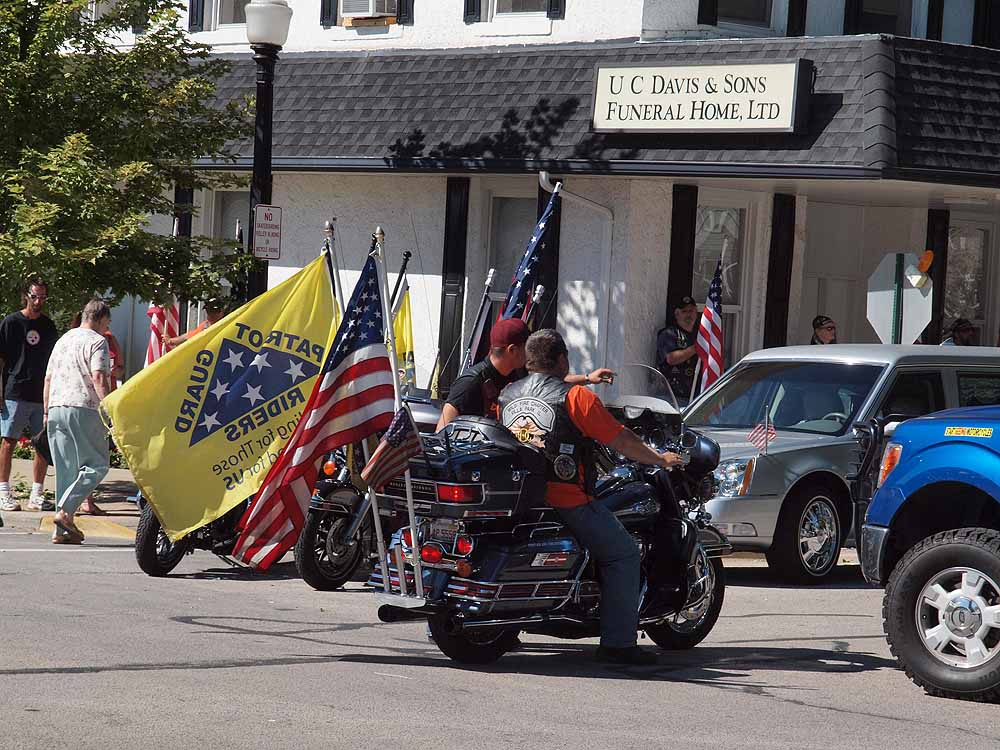 Timothy Hecker was 23 years a Marine. He came for Owen.
He told me that he is sometimes a little frustrated that it is difficult to rally veterans for graveside ceremony at nearby Abraham Lincoln National Cemetery. He says he tells them, "Look at all the Patriot Guard folks who are there. A lot of them were never even in the military."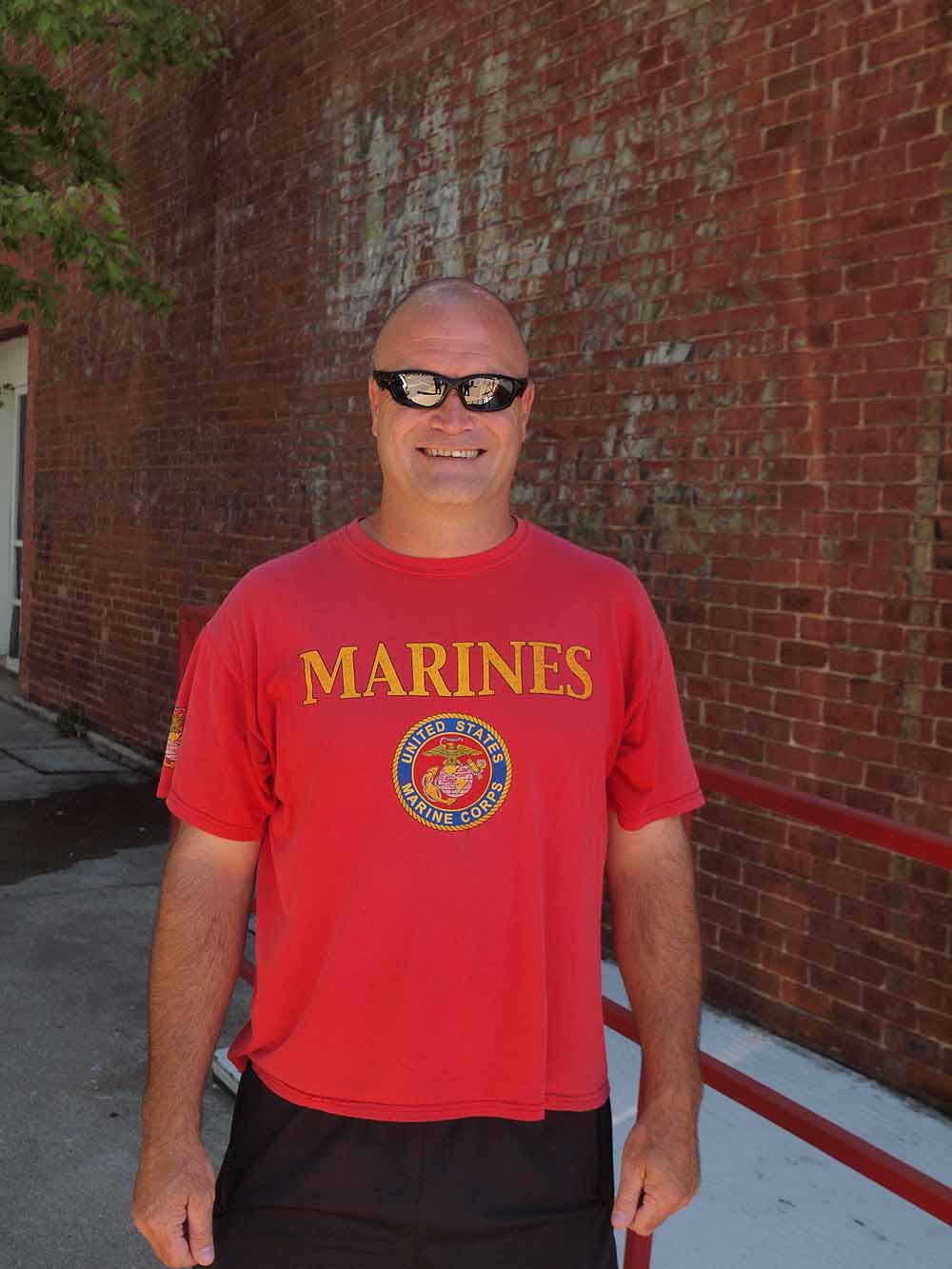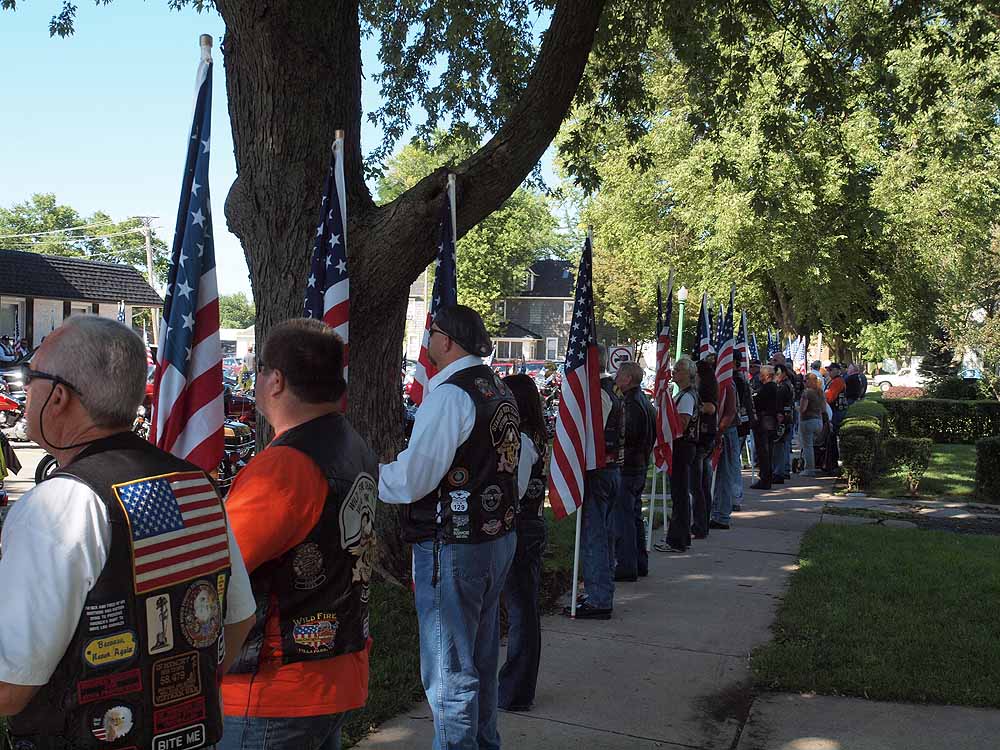 Strange as it may seem, I must disagree with Timothy on that. The vets have earned the right to pass the baton. The rest of us are still indebted to them and to our country. We haven't earned our birthright. Dave & Brenda know that. Mark & Cyndi know that.
And Owen knew that.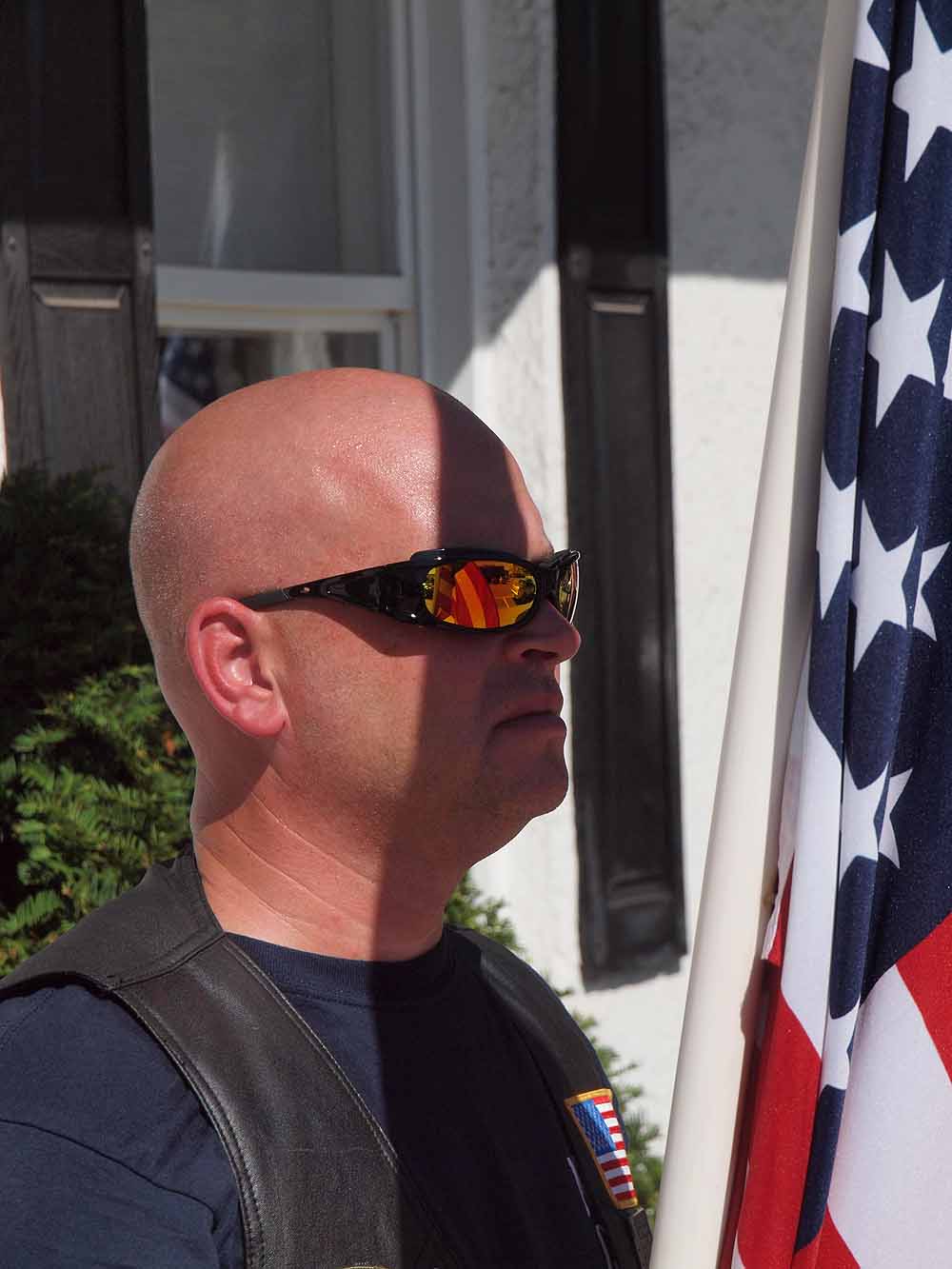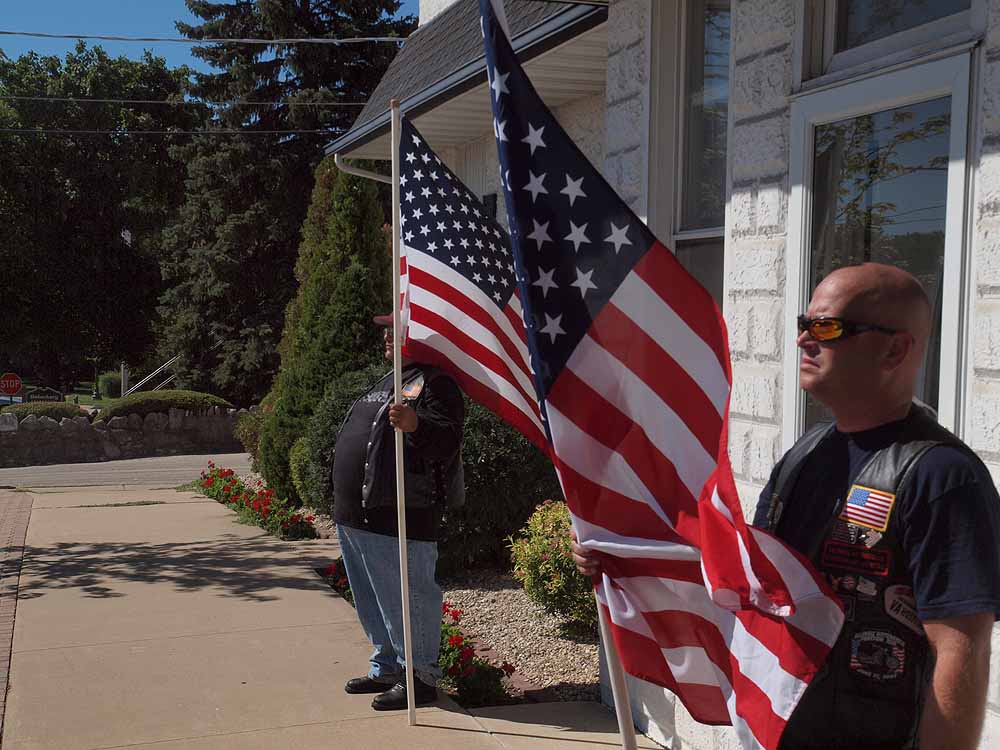 So we did what Owen would do.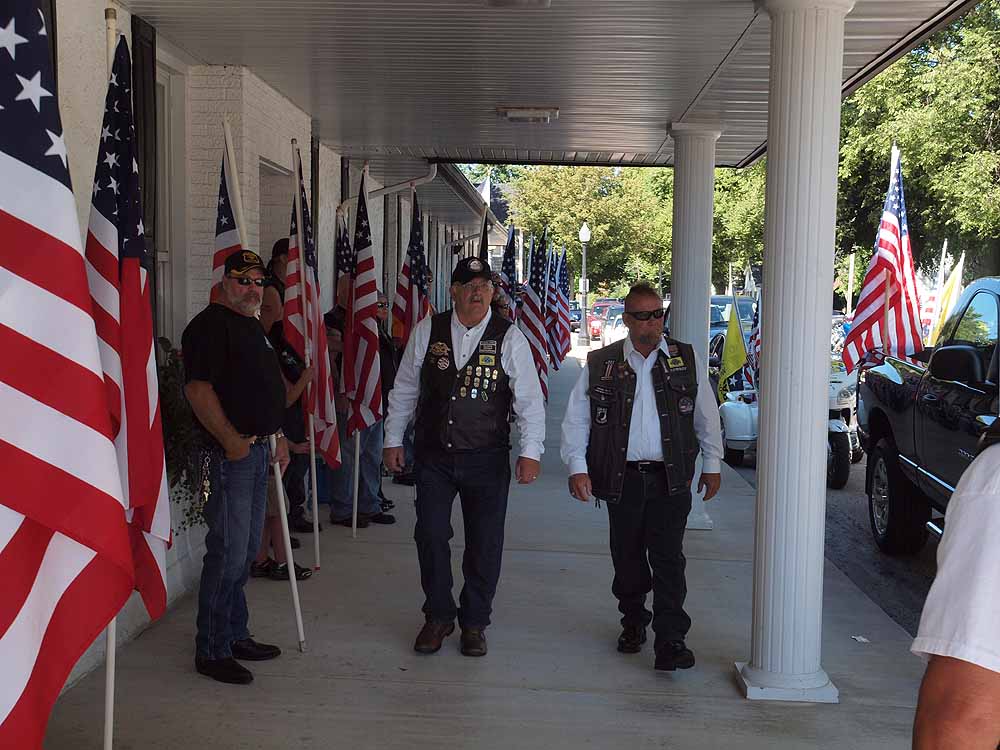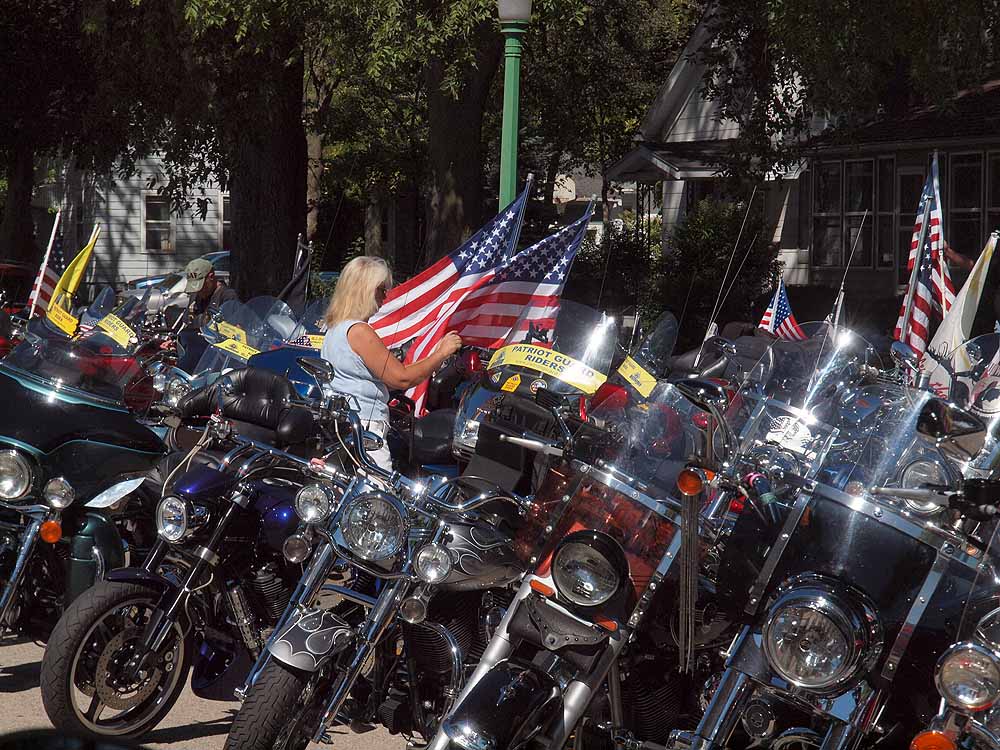 Some of us because we are American veterans.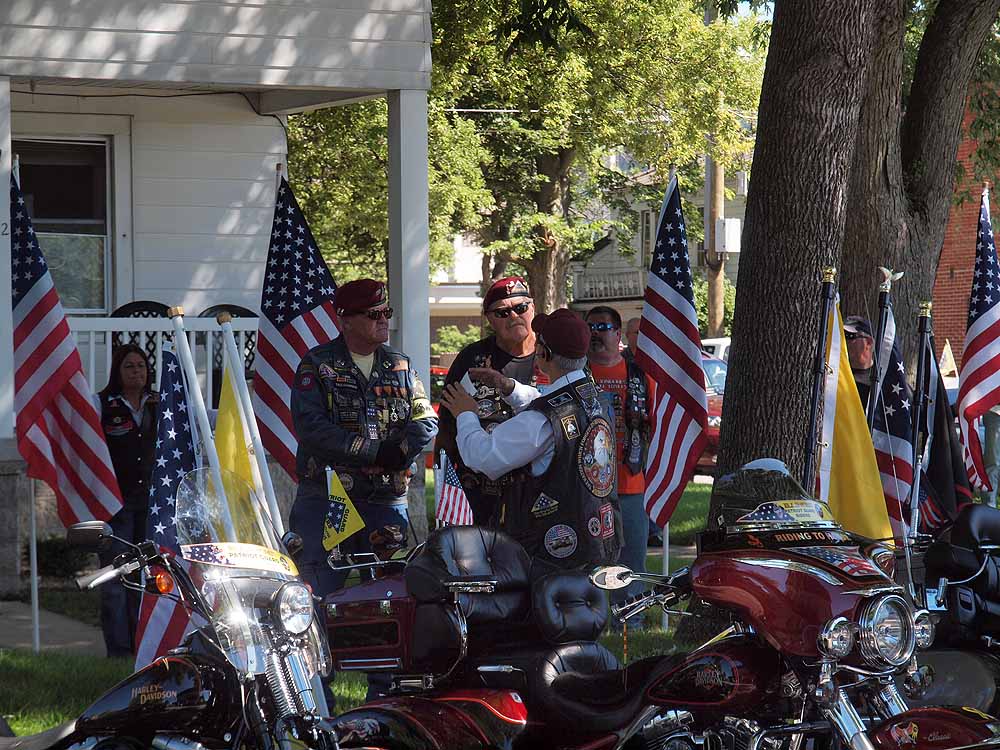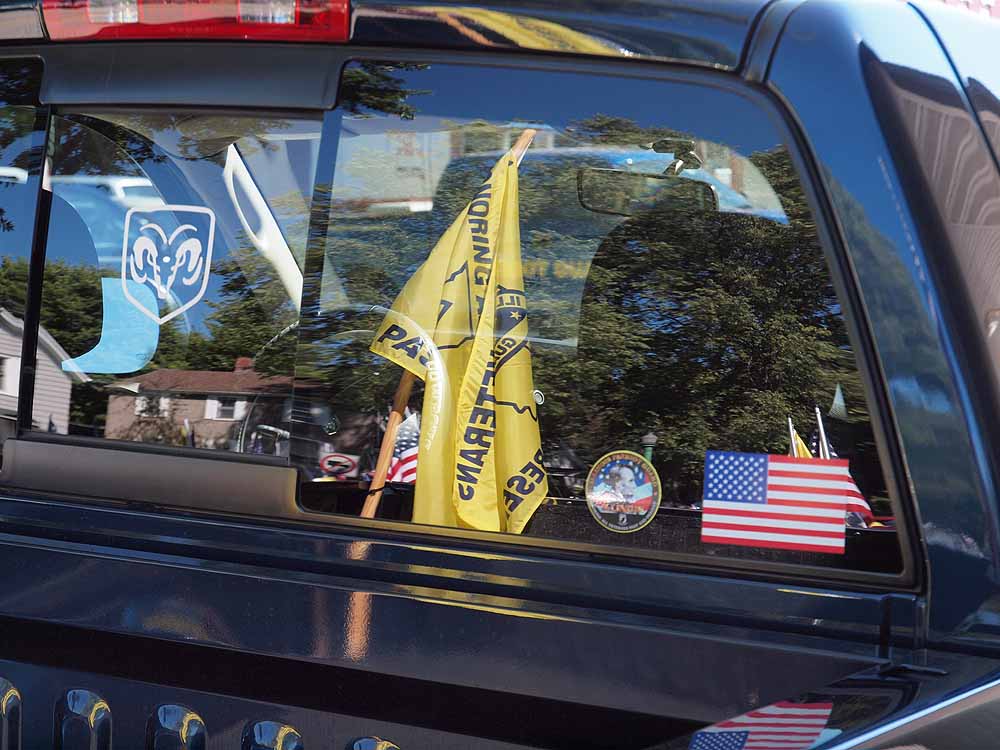 Some of us just because we are Americans.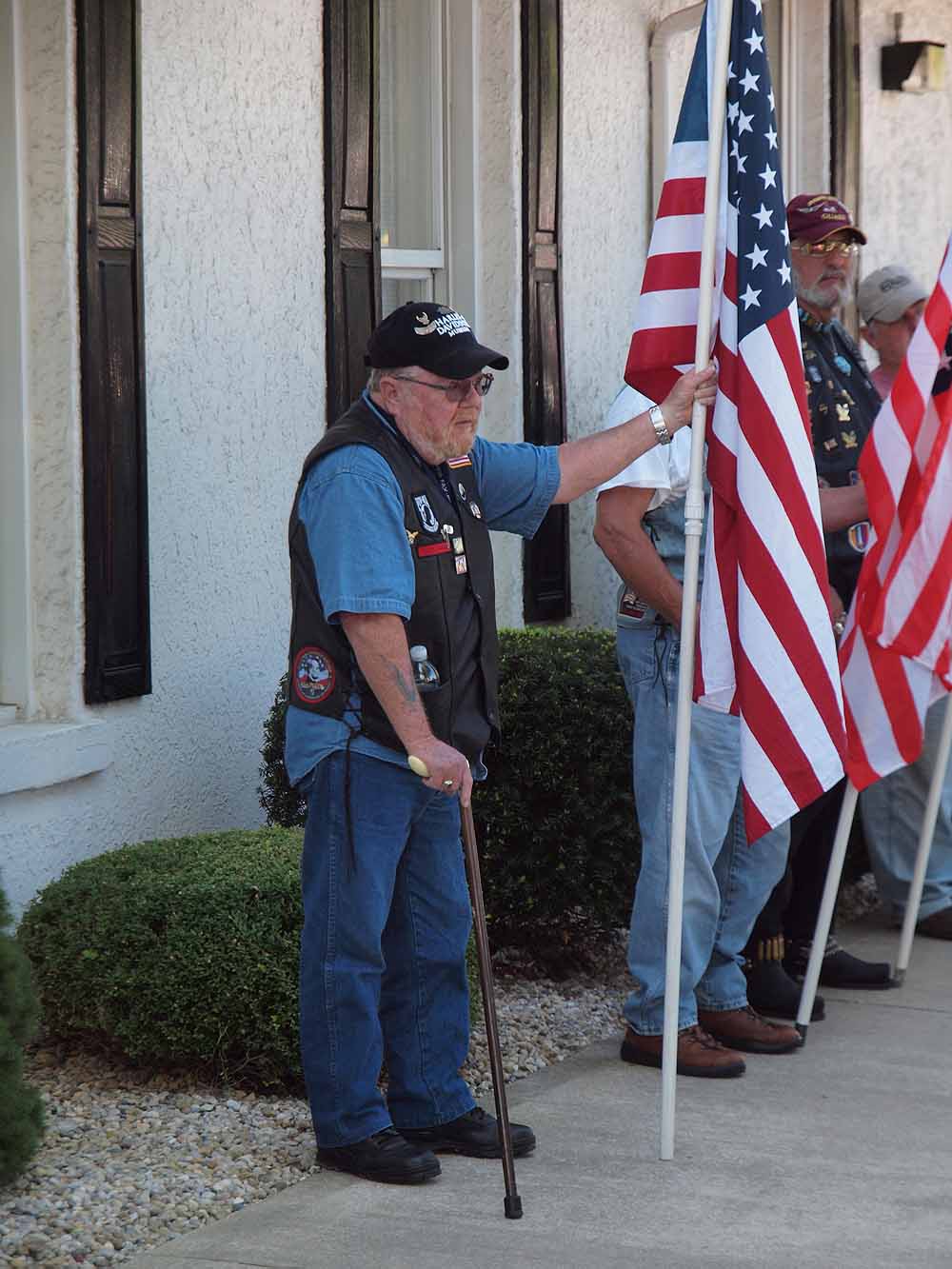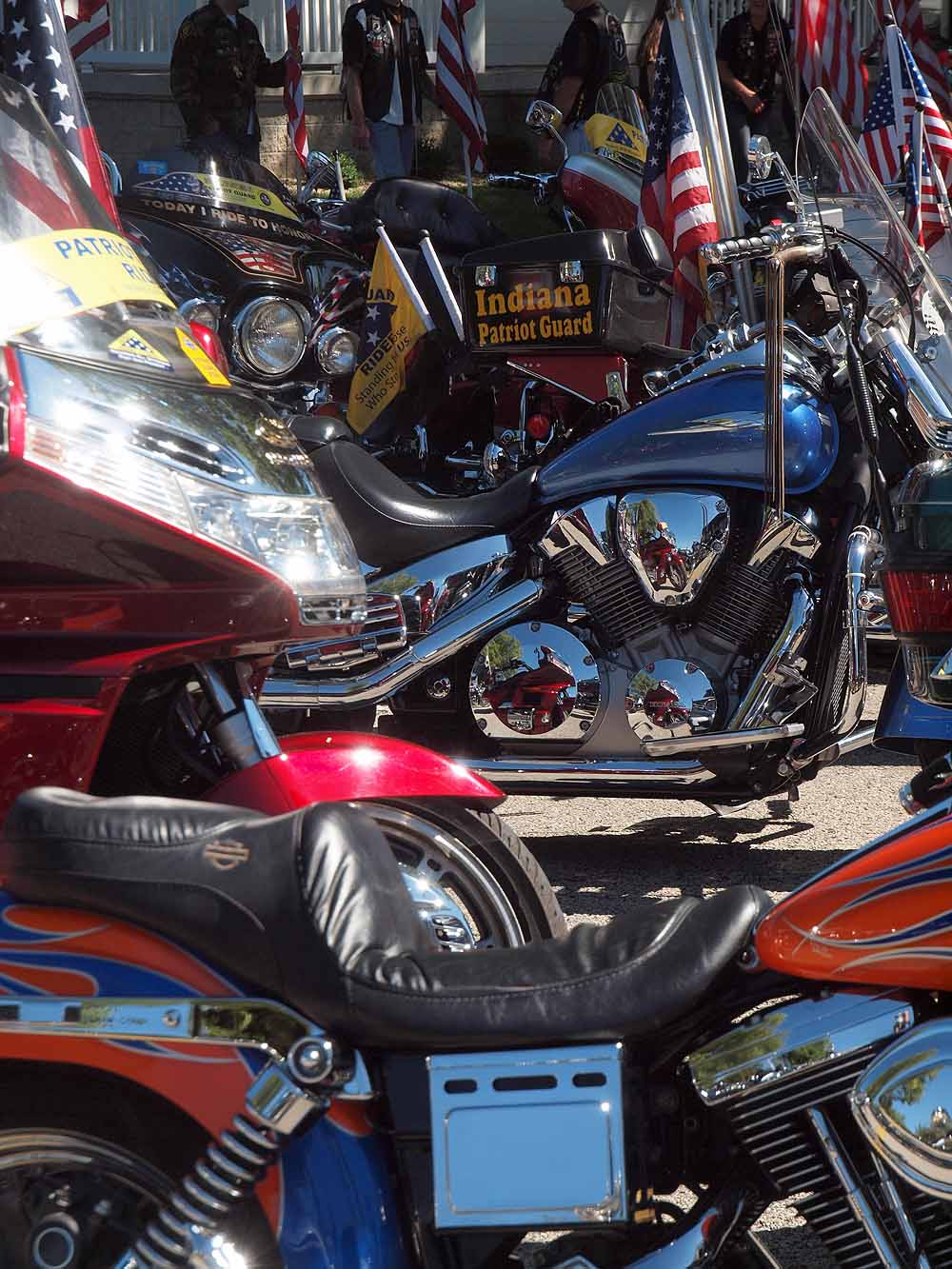 Greg wasn't a veteran either.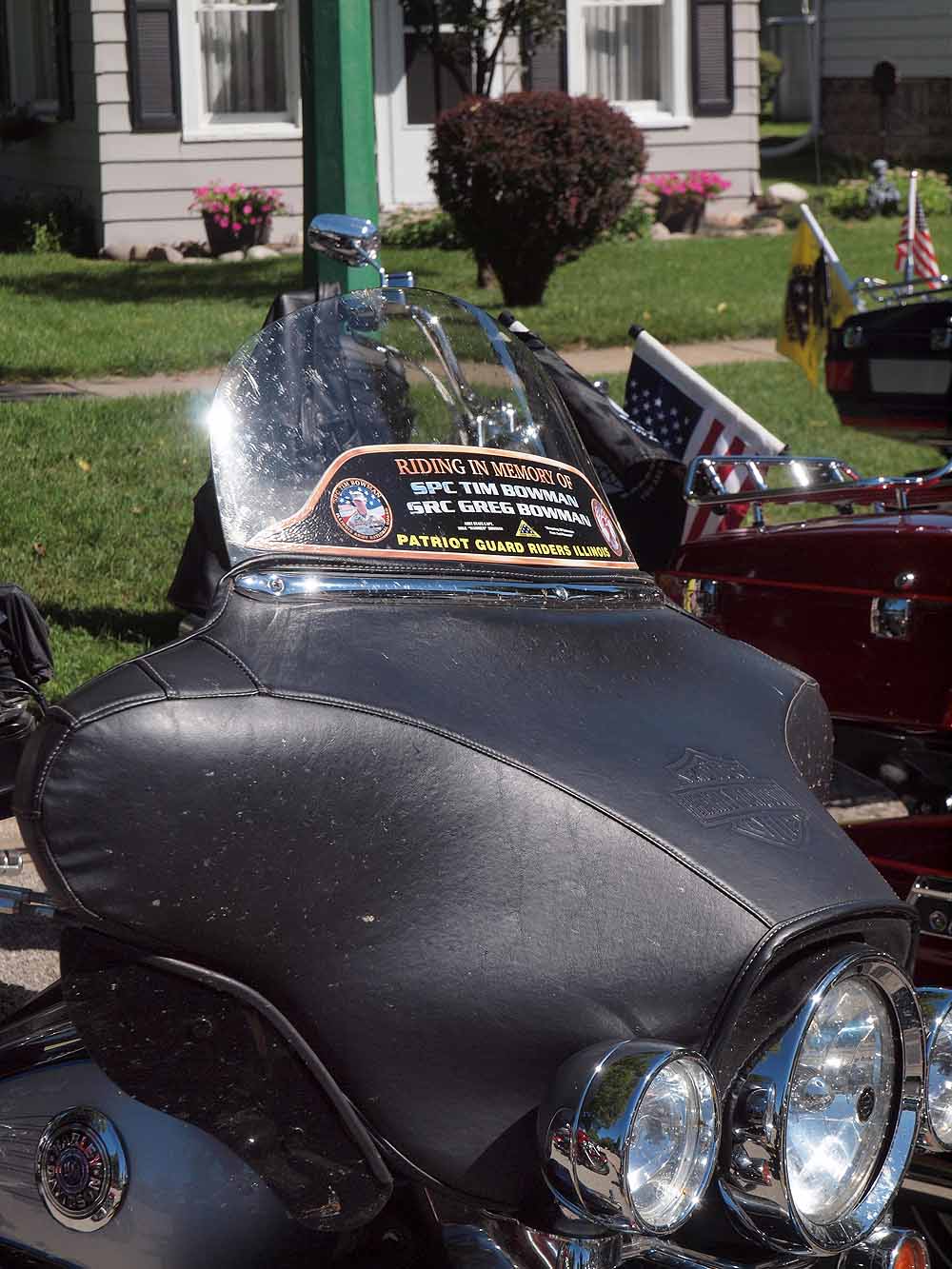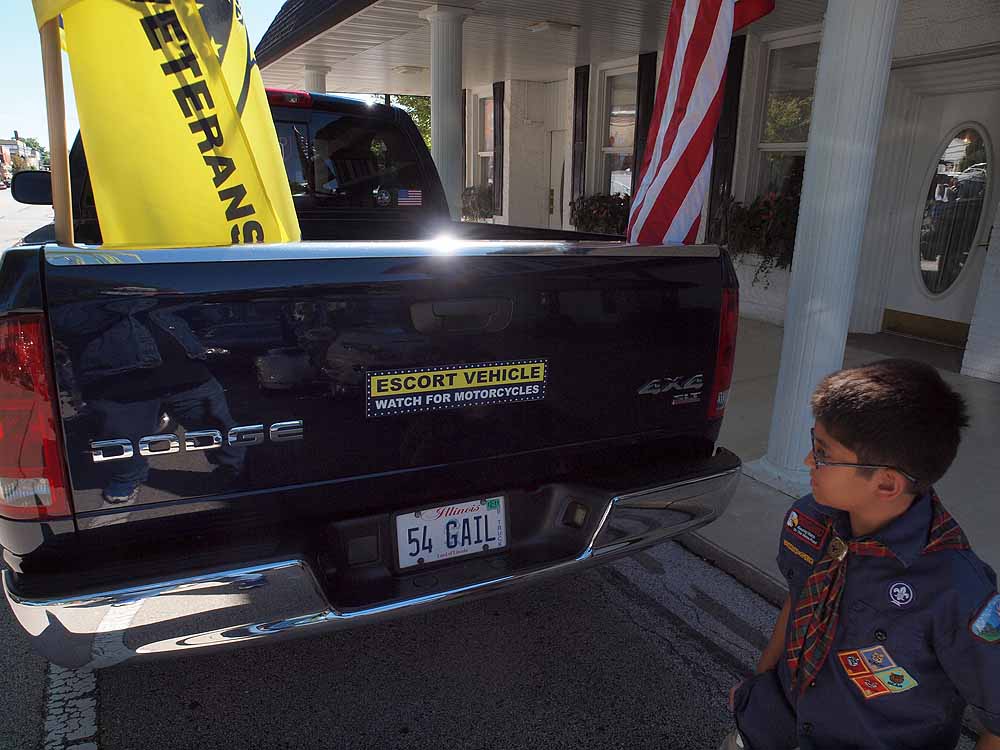 And then the sevice started. Kevin and I moved to the 47 bridge over the river. The procession would follow the river and pass under us. We didn't want the prcession to think that our flag was simply fastened to the bridge, so Kevin would wave it.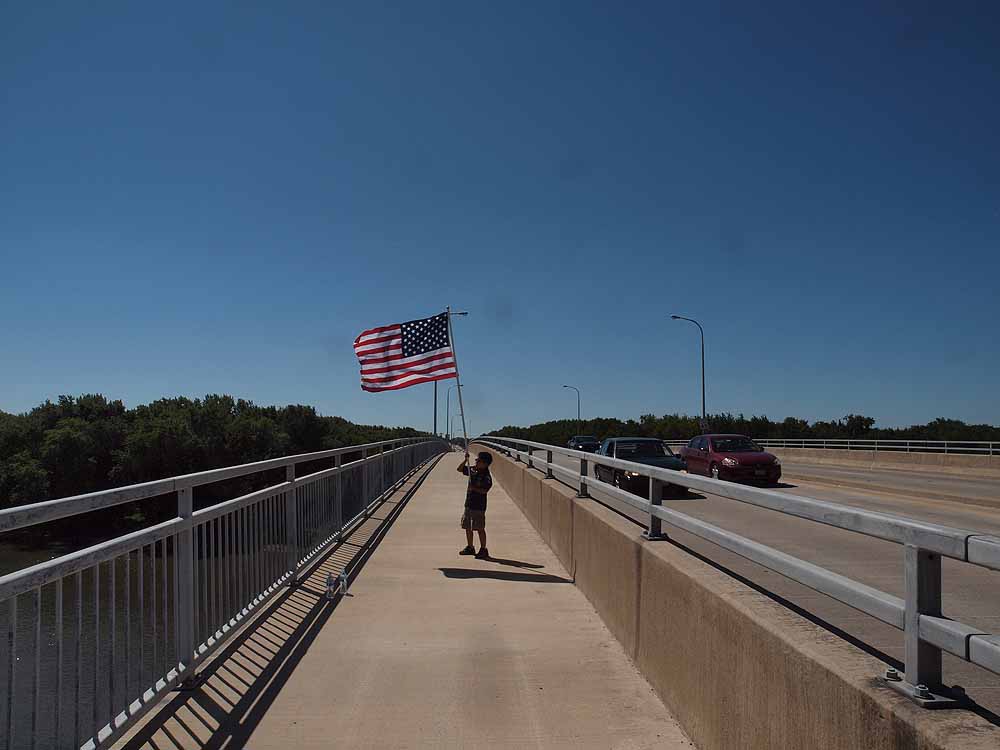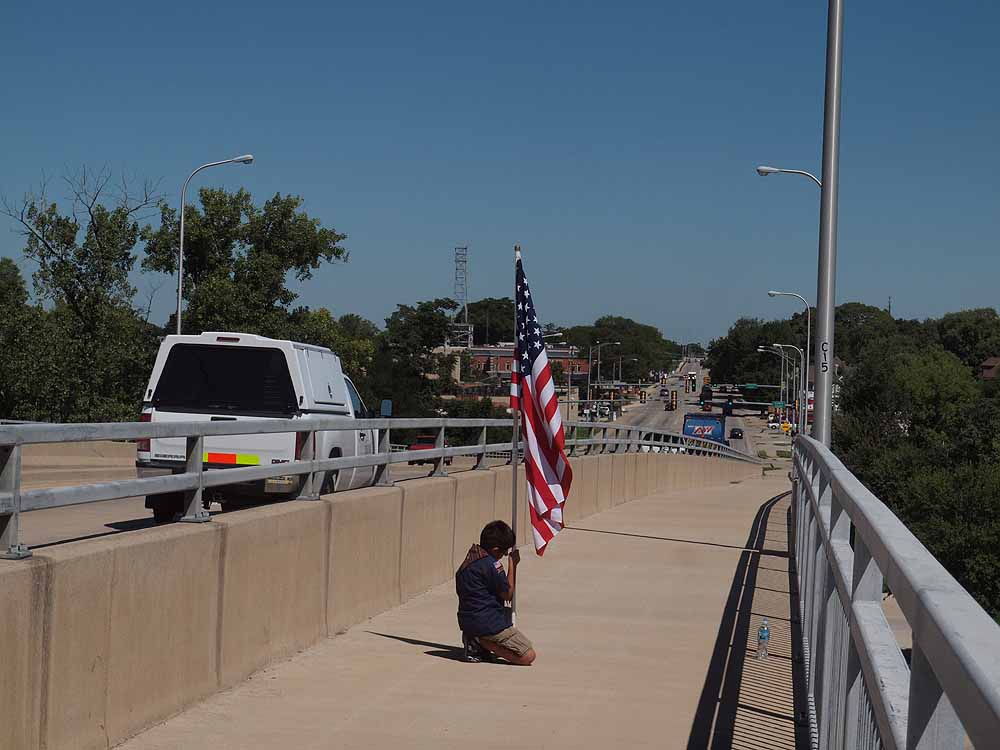 While Kevin practiced his flag waving, I practiced my button pushing.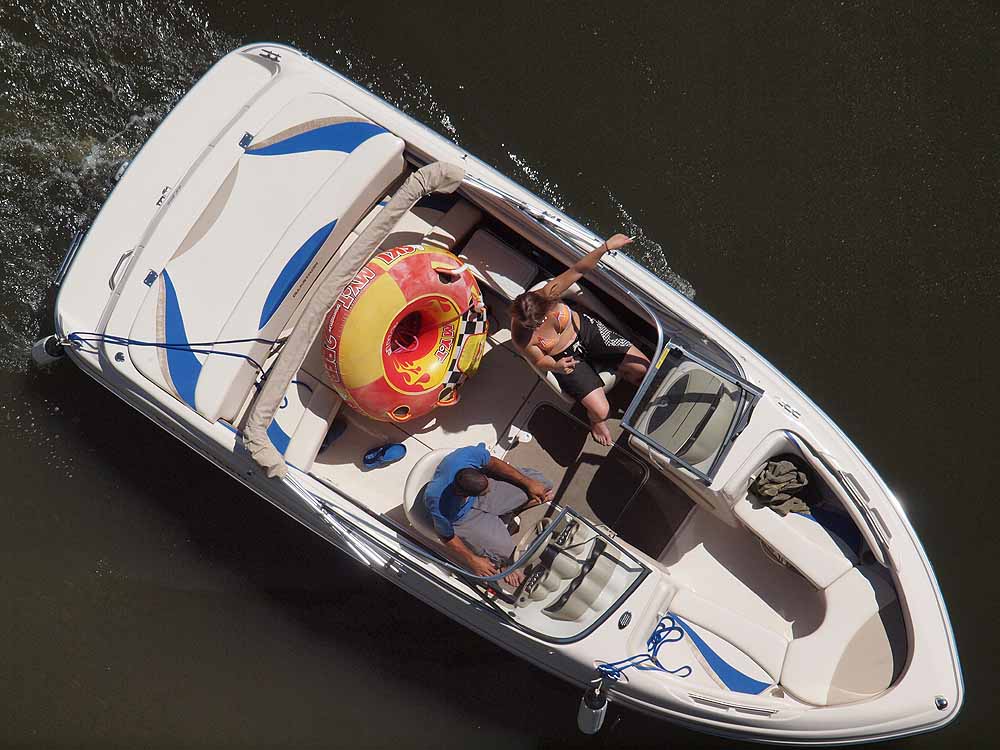 We get out onto Lake Michigan occassionally but this big river was new to us.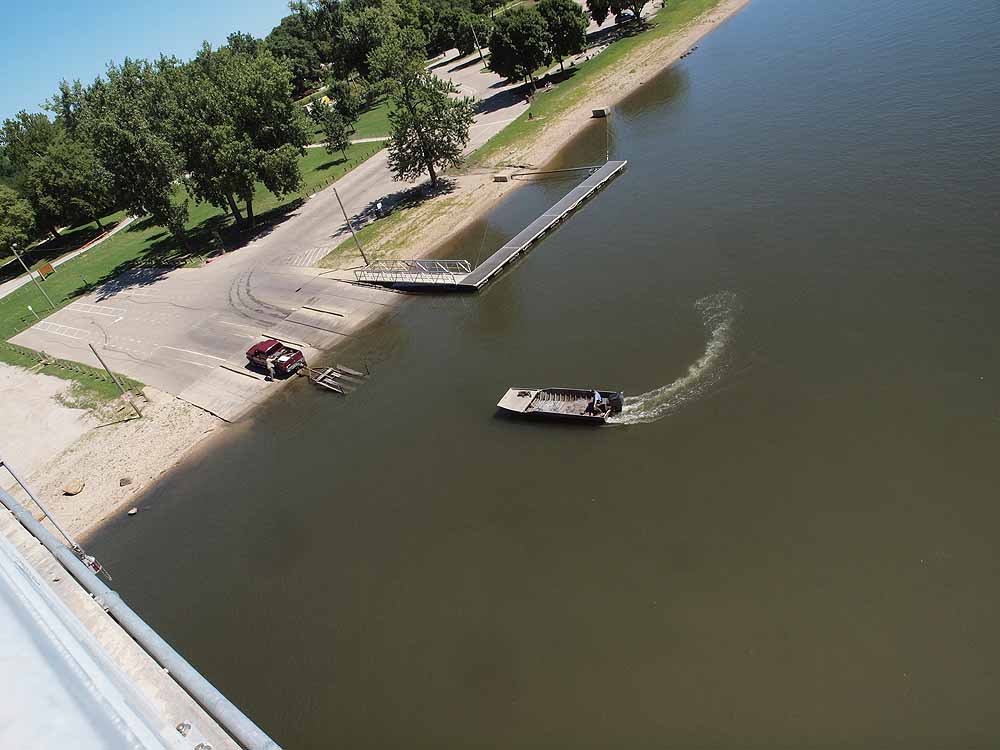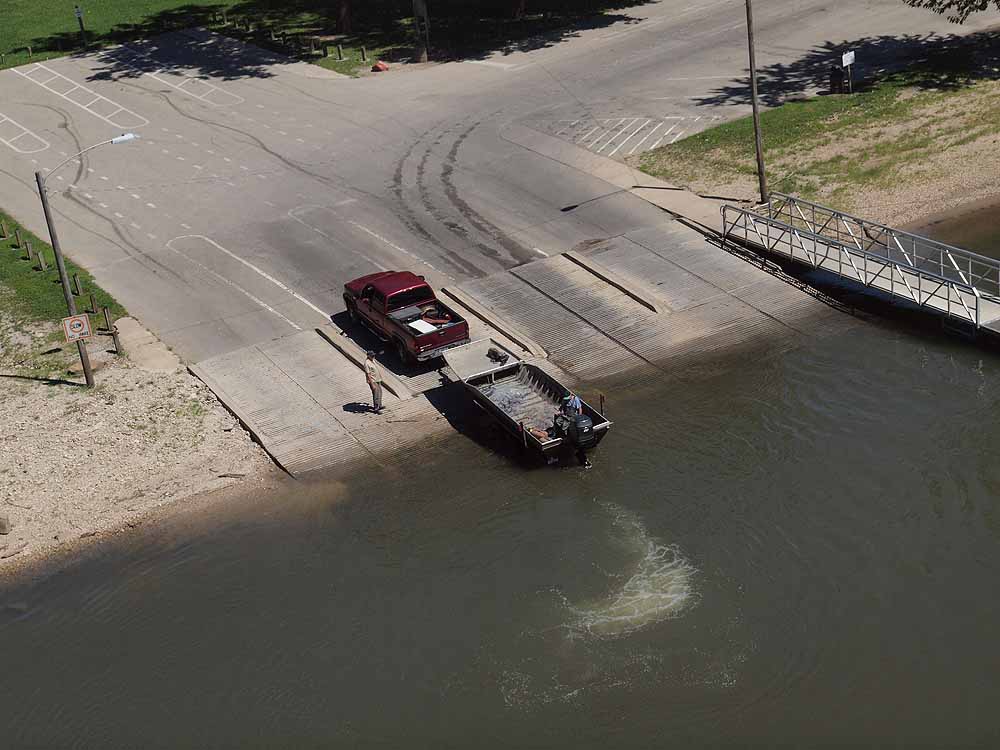 A boater noticed us and decided to salute Kevin's flag.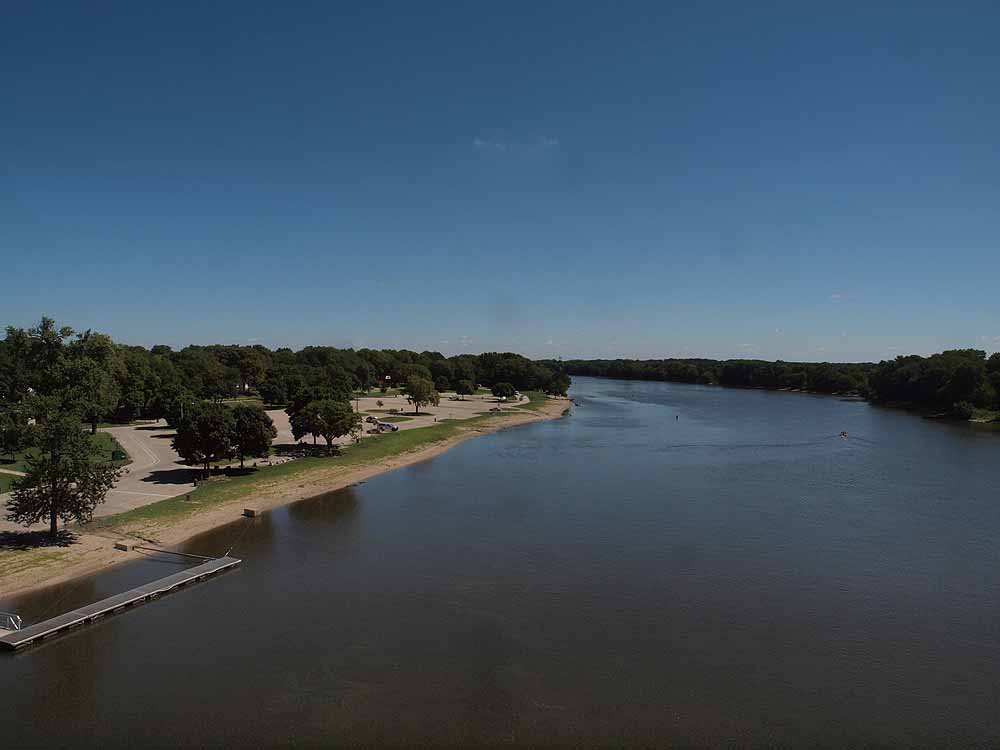 And then Owen arrived.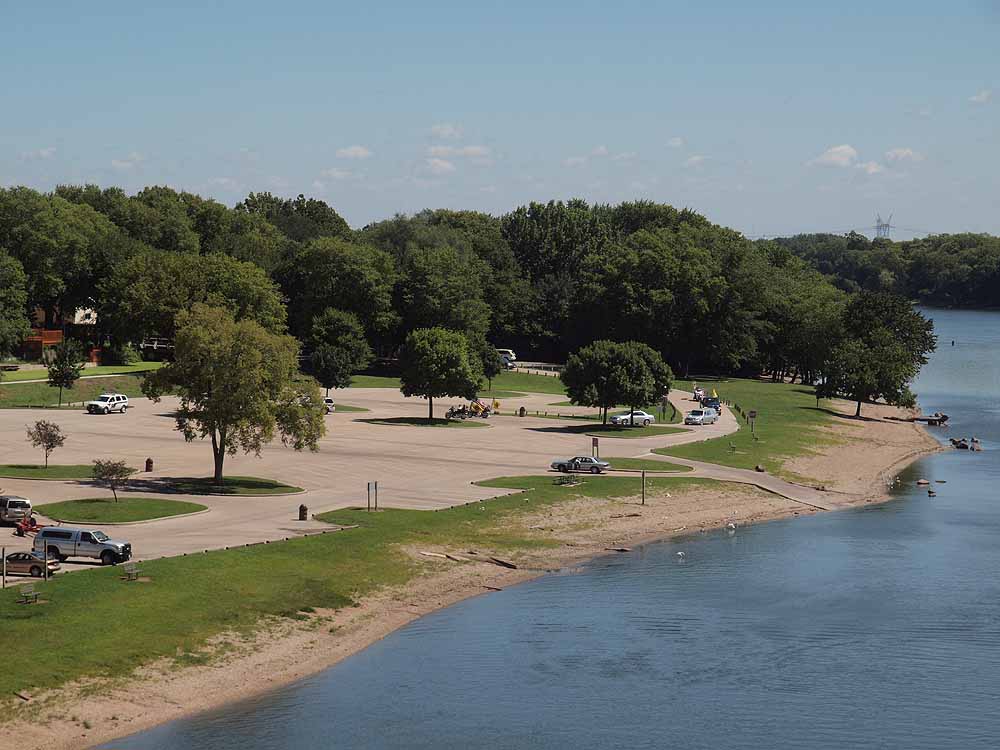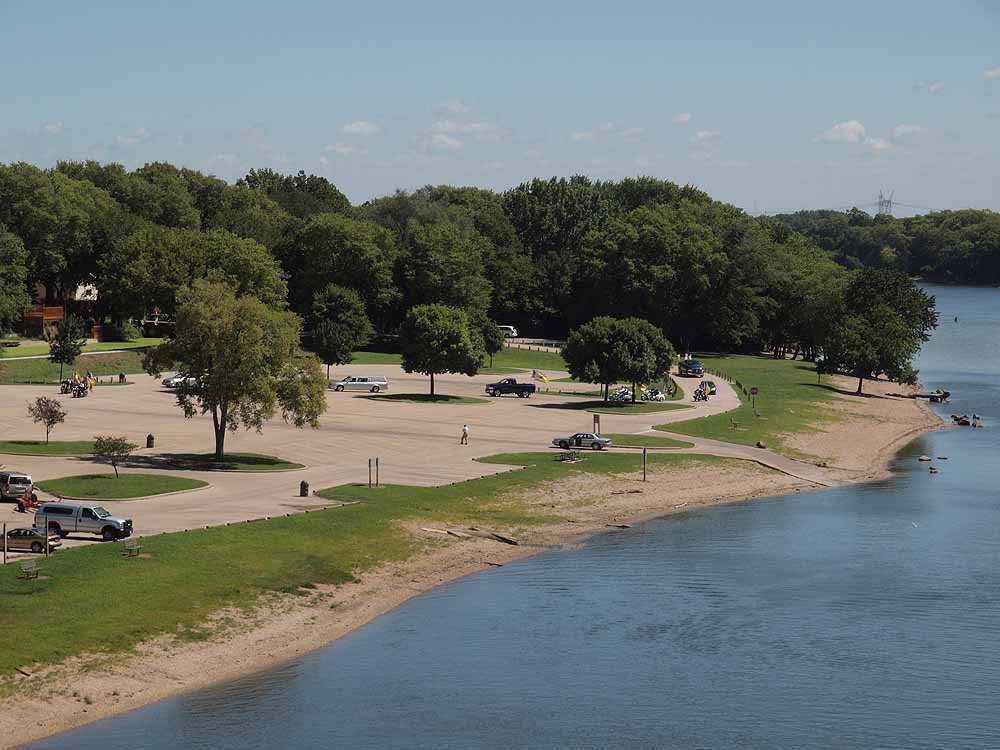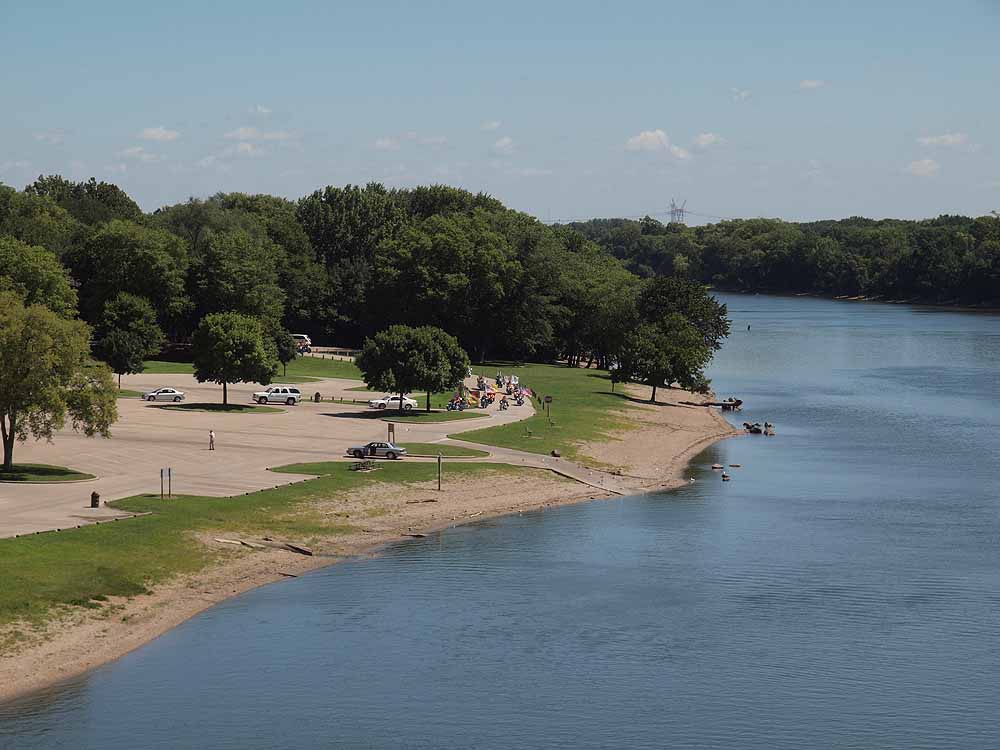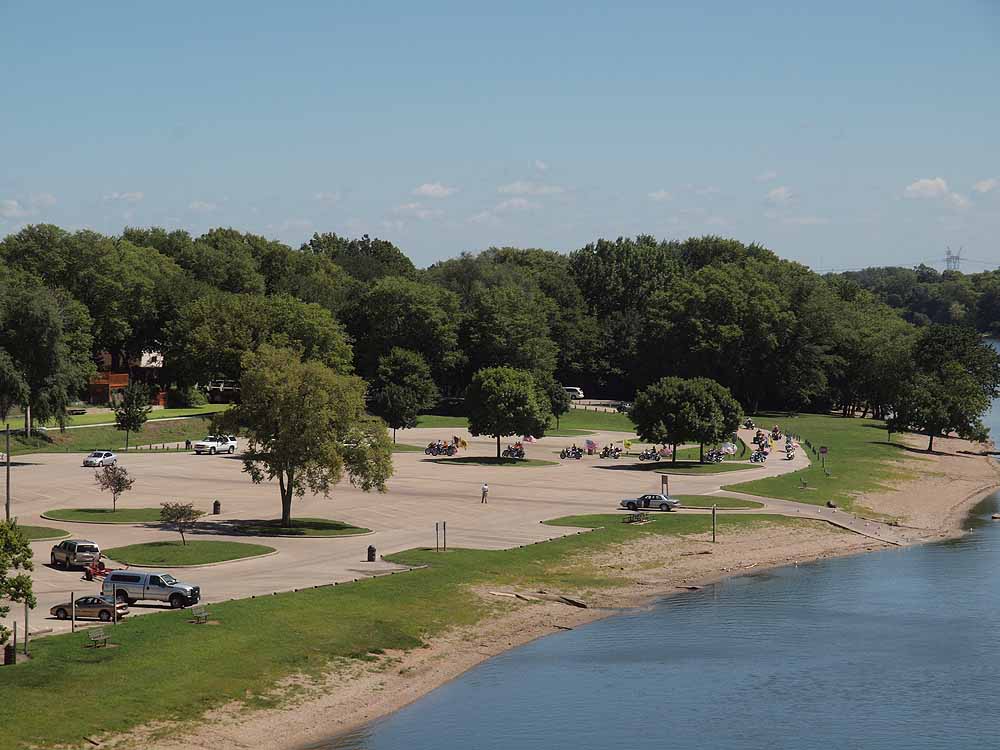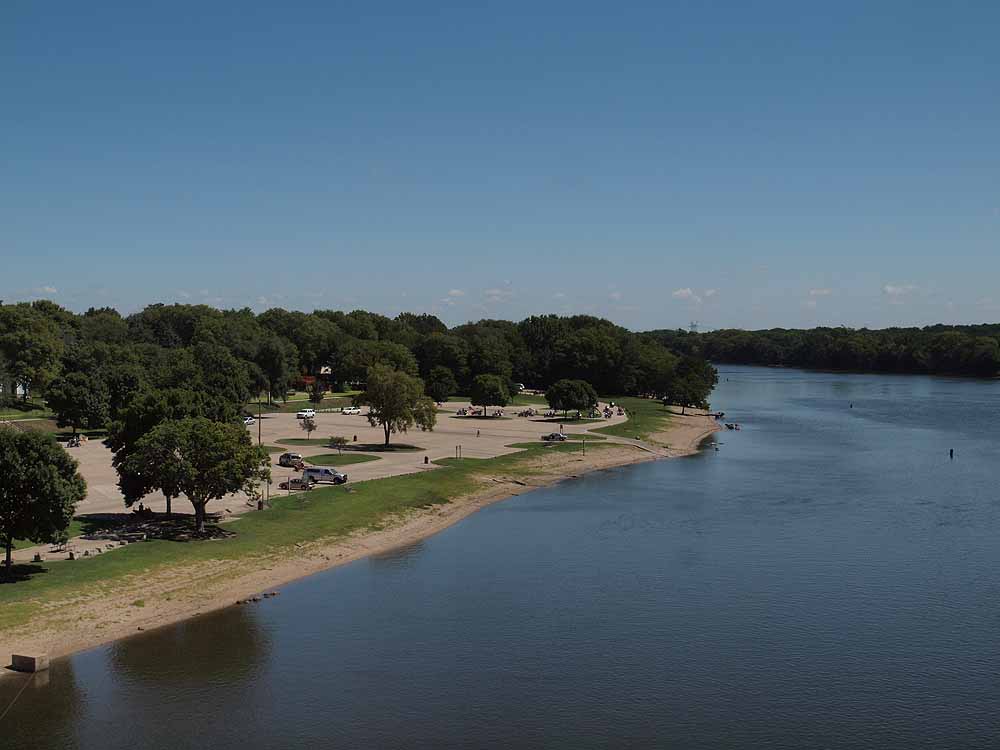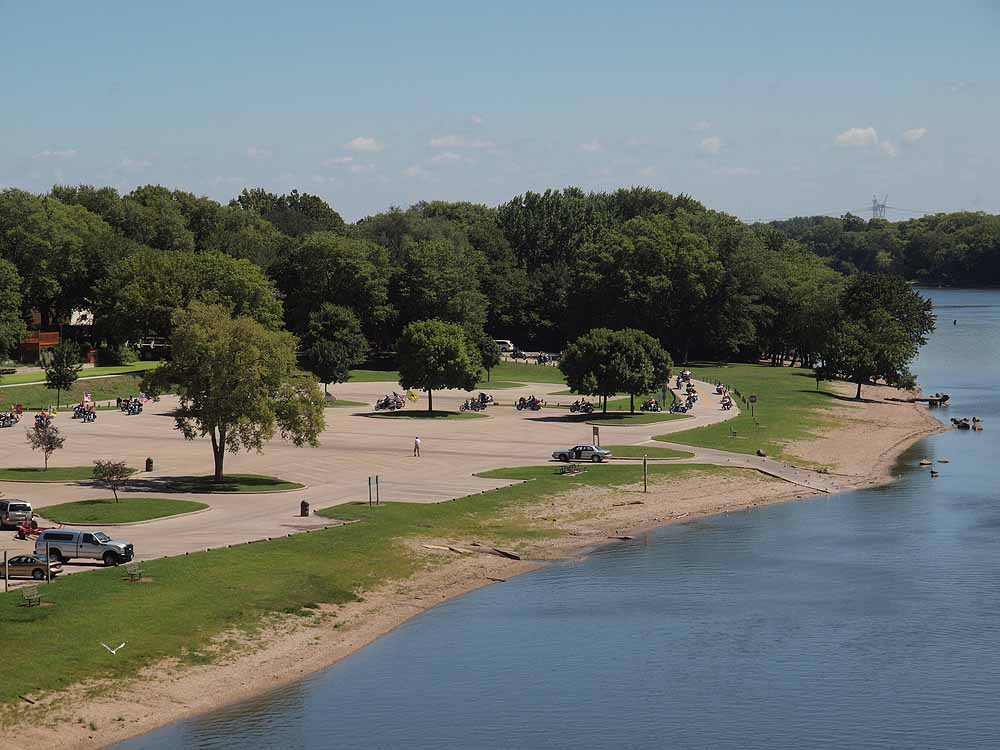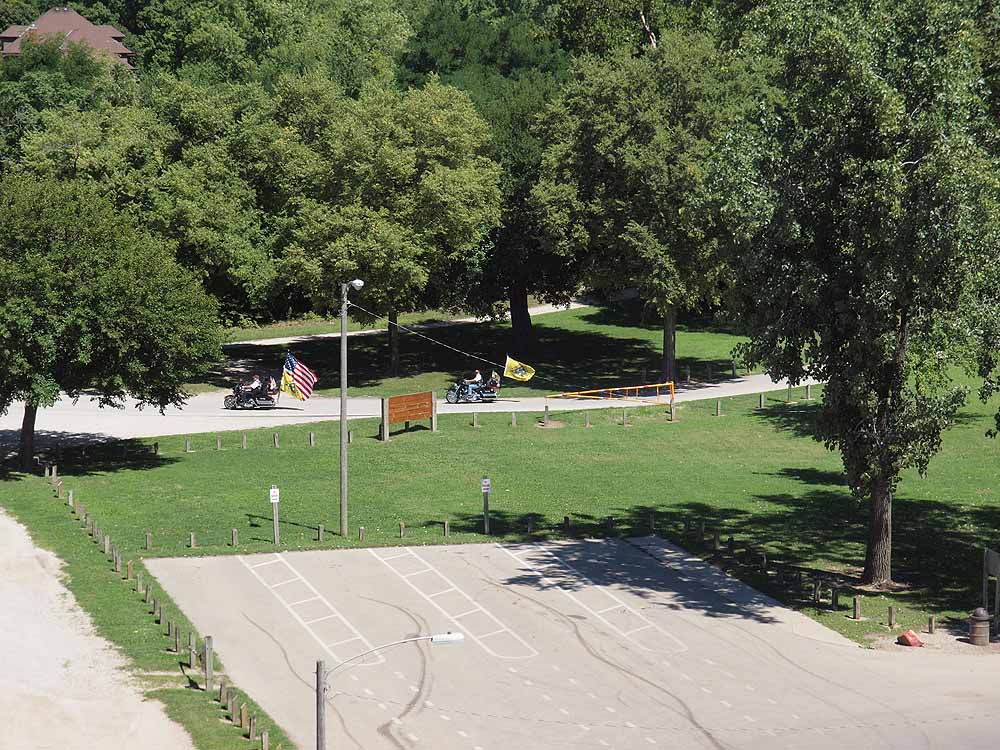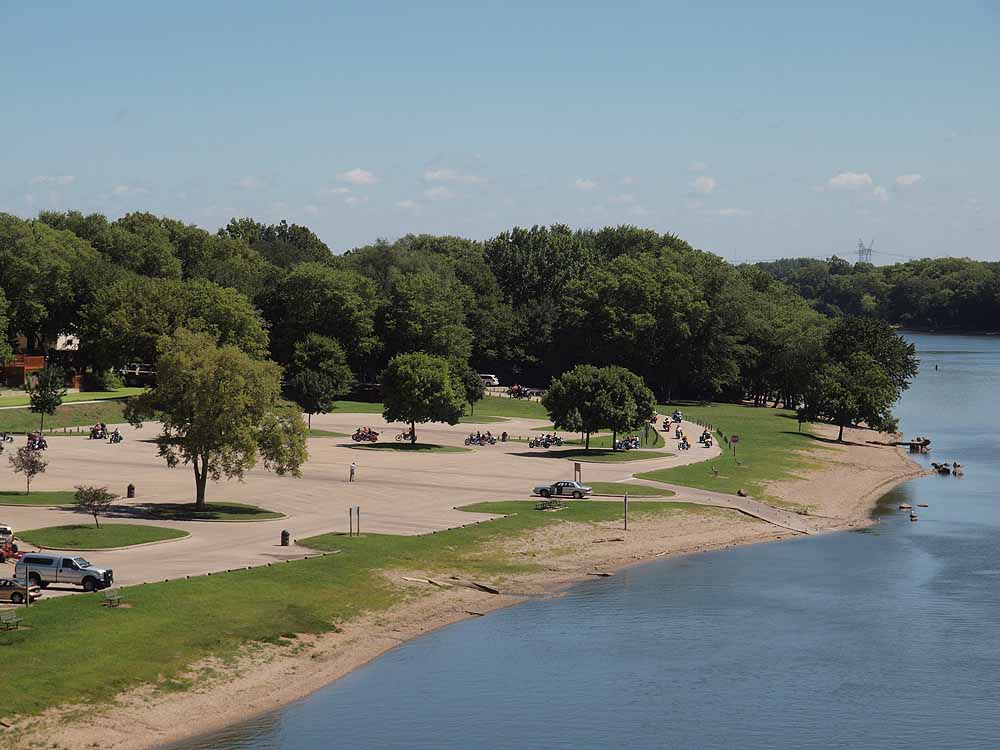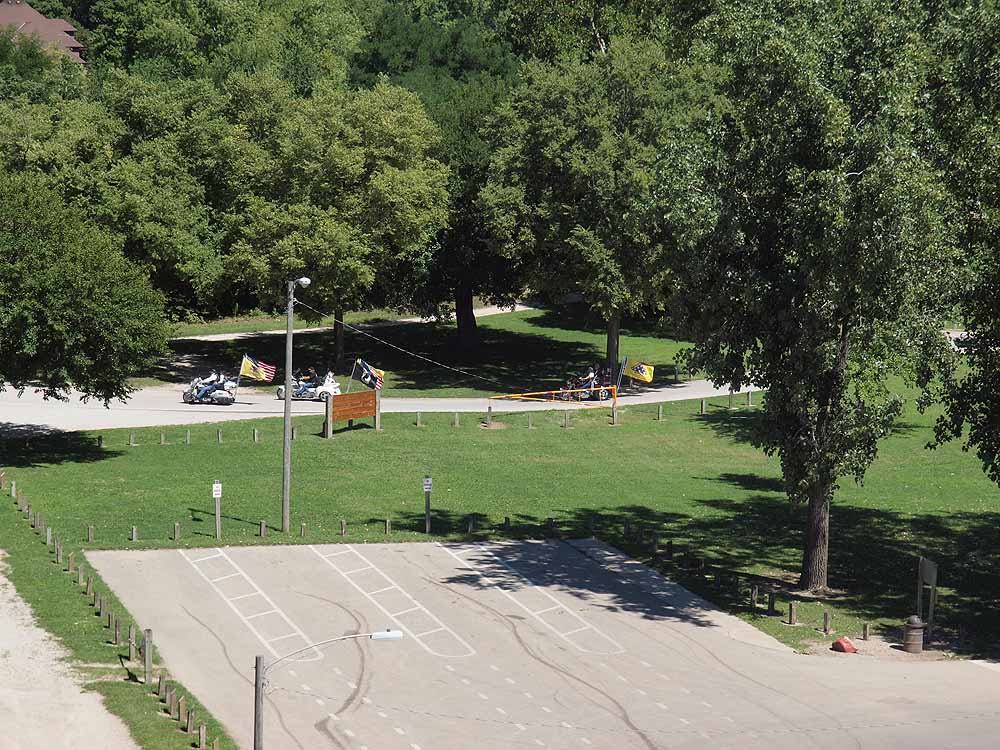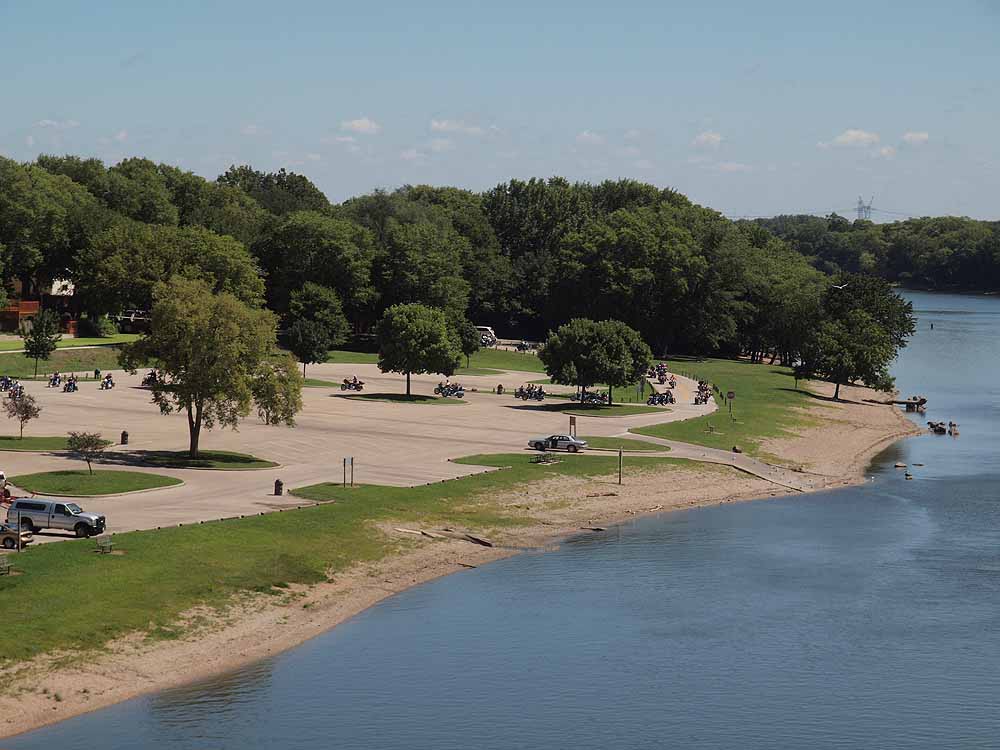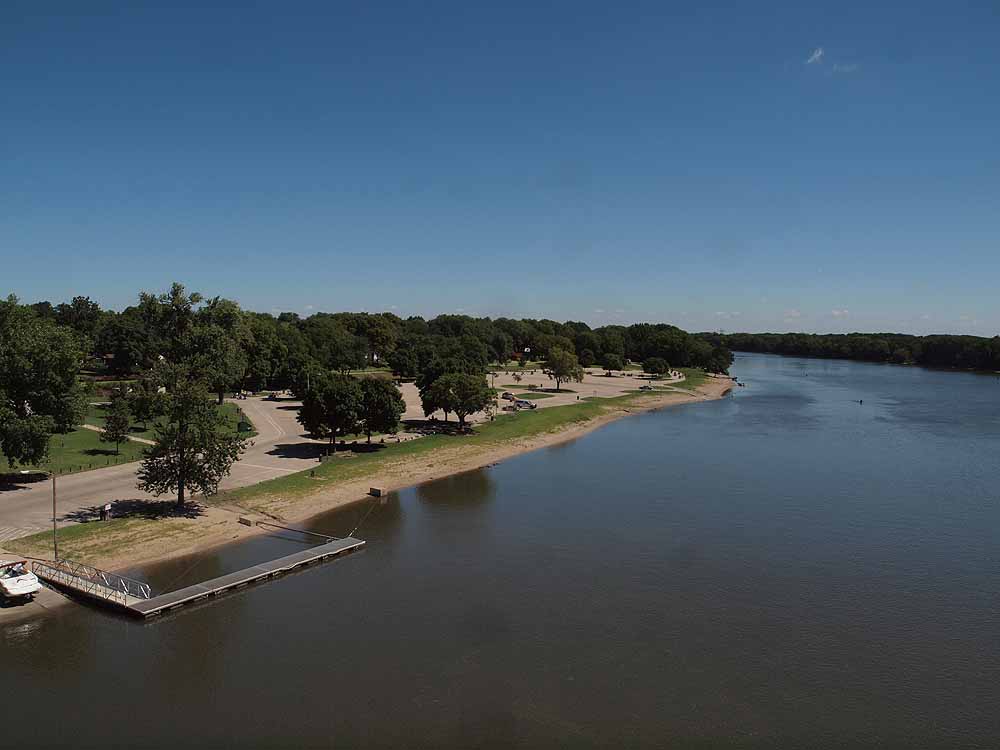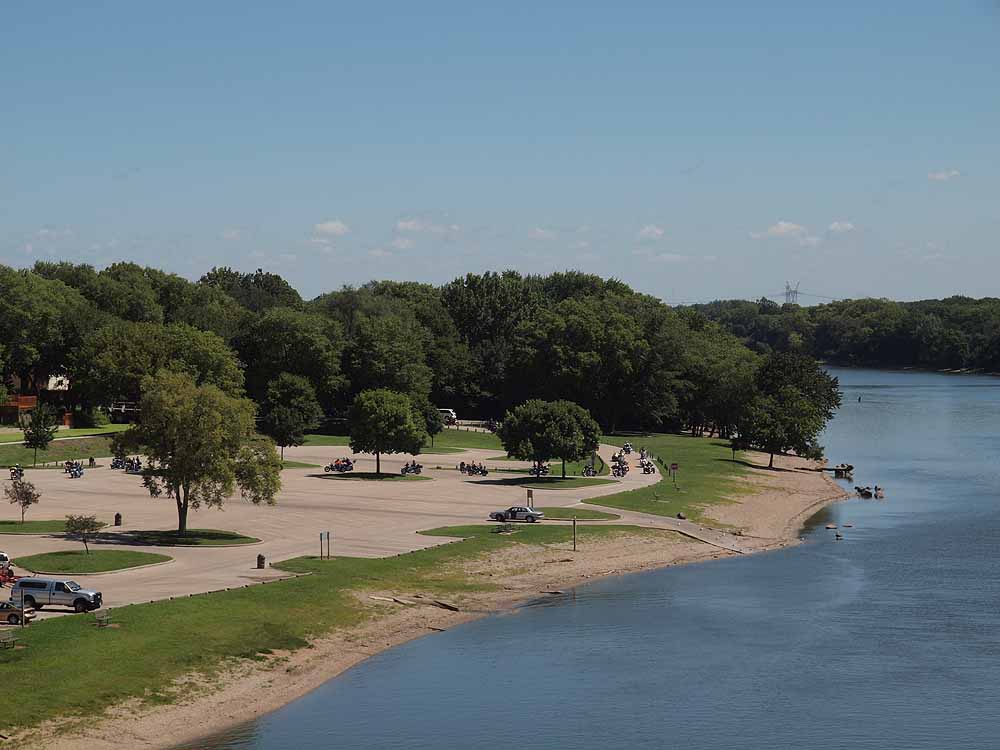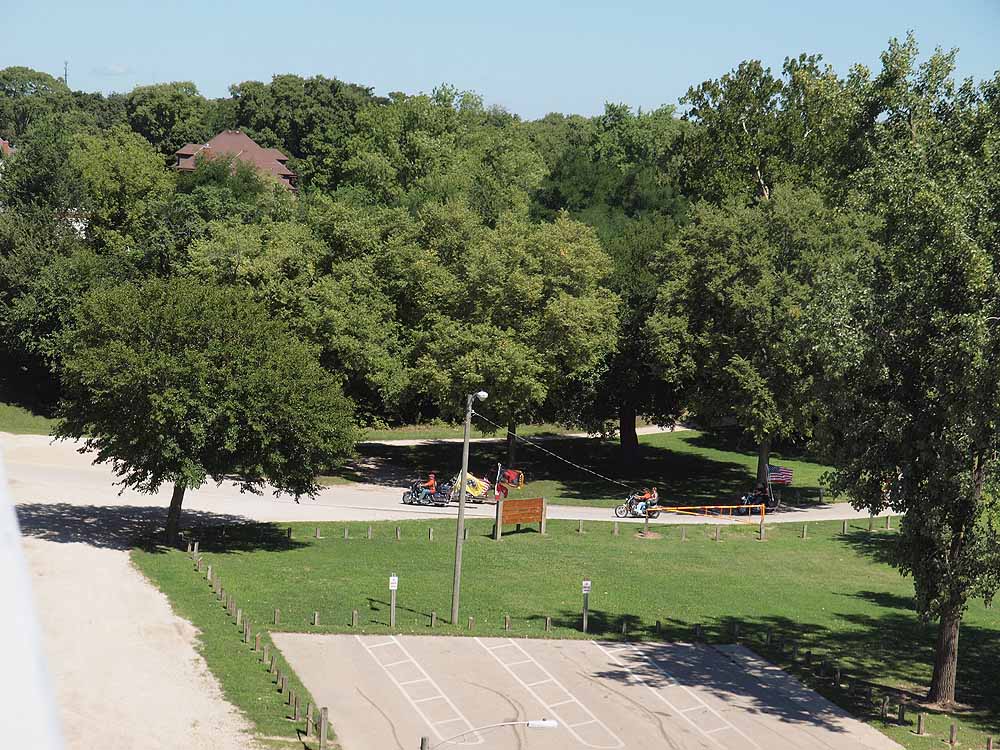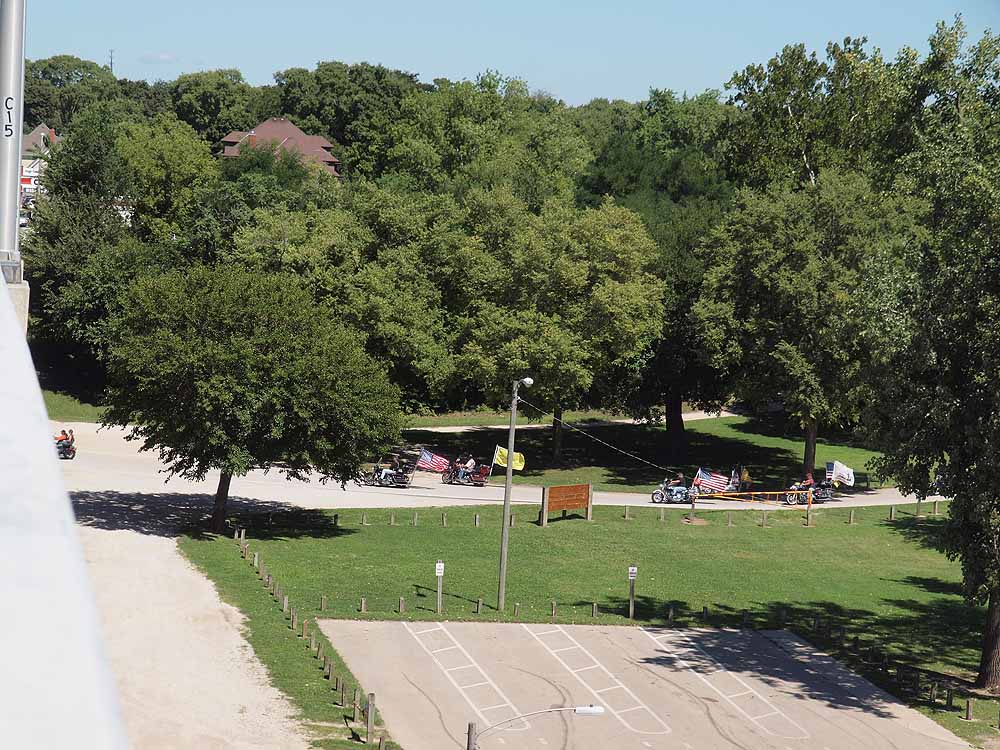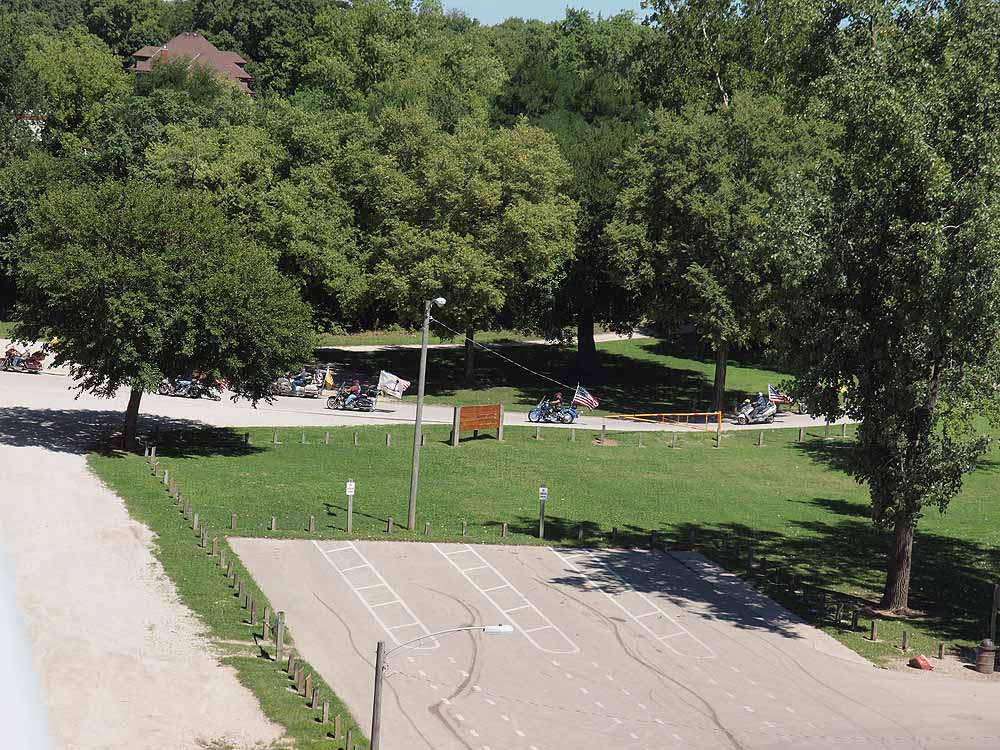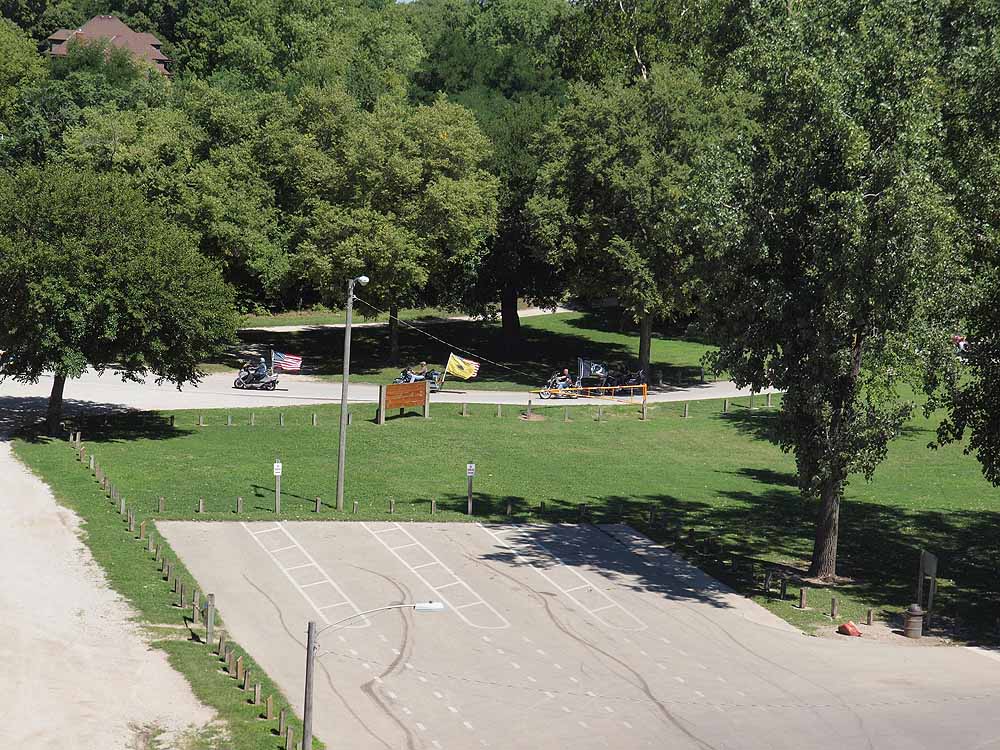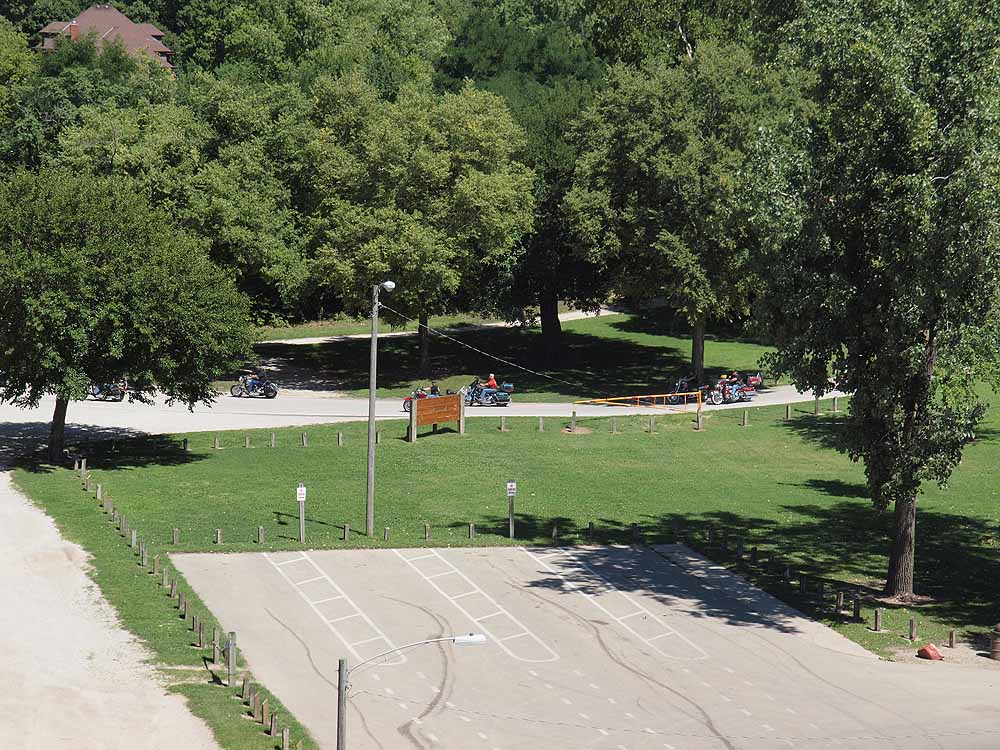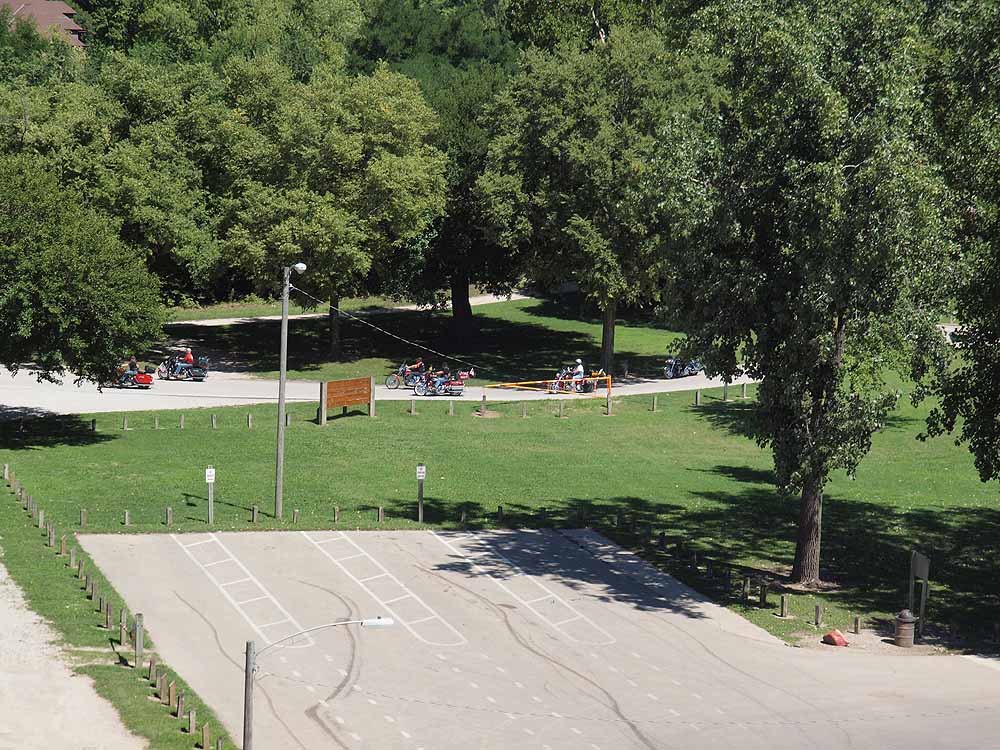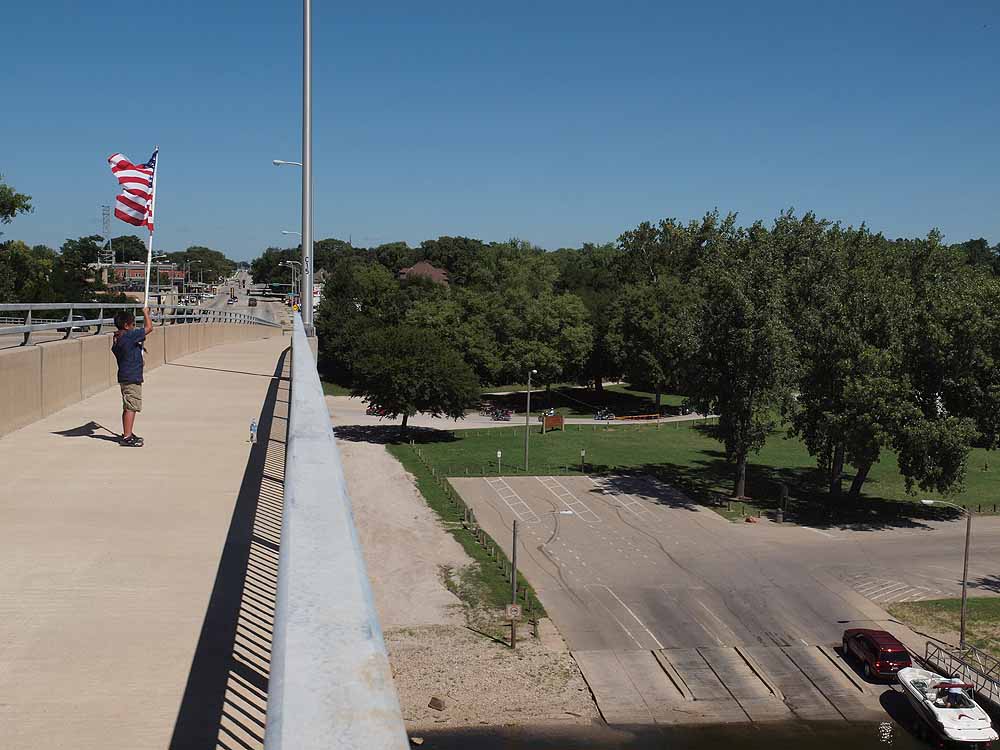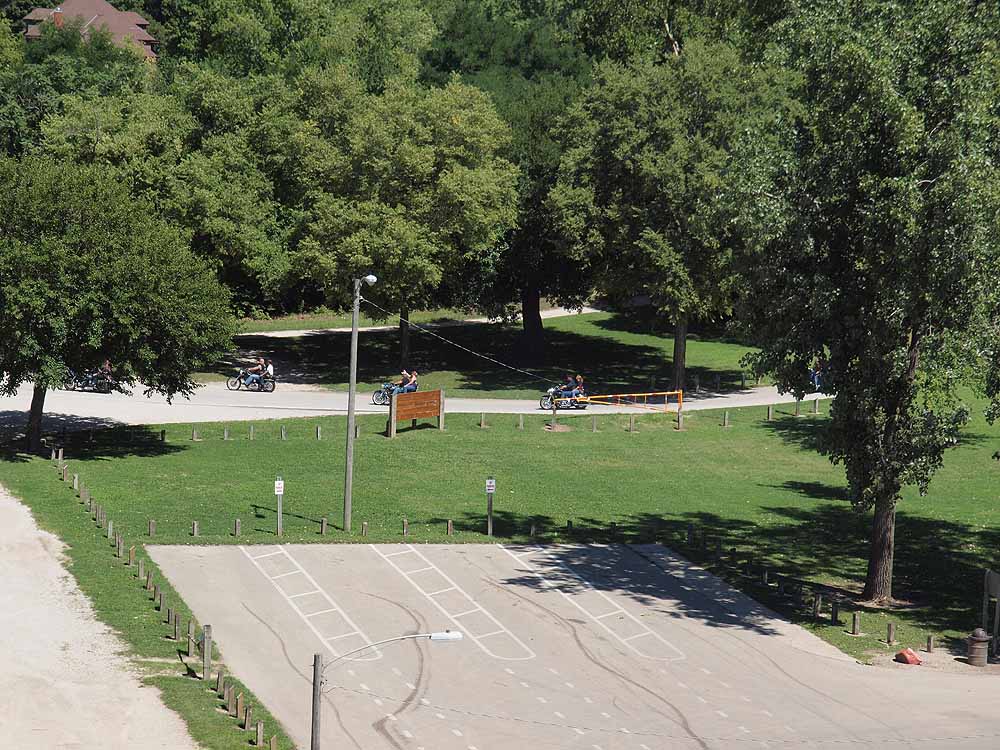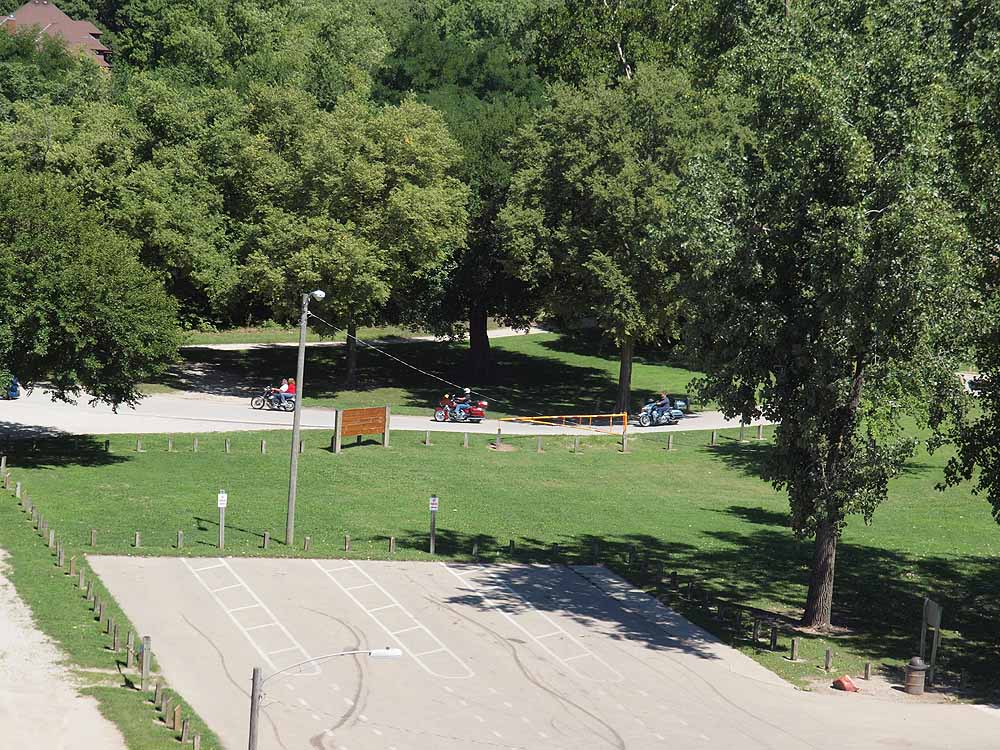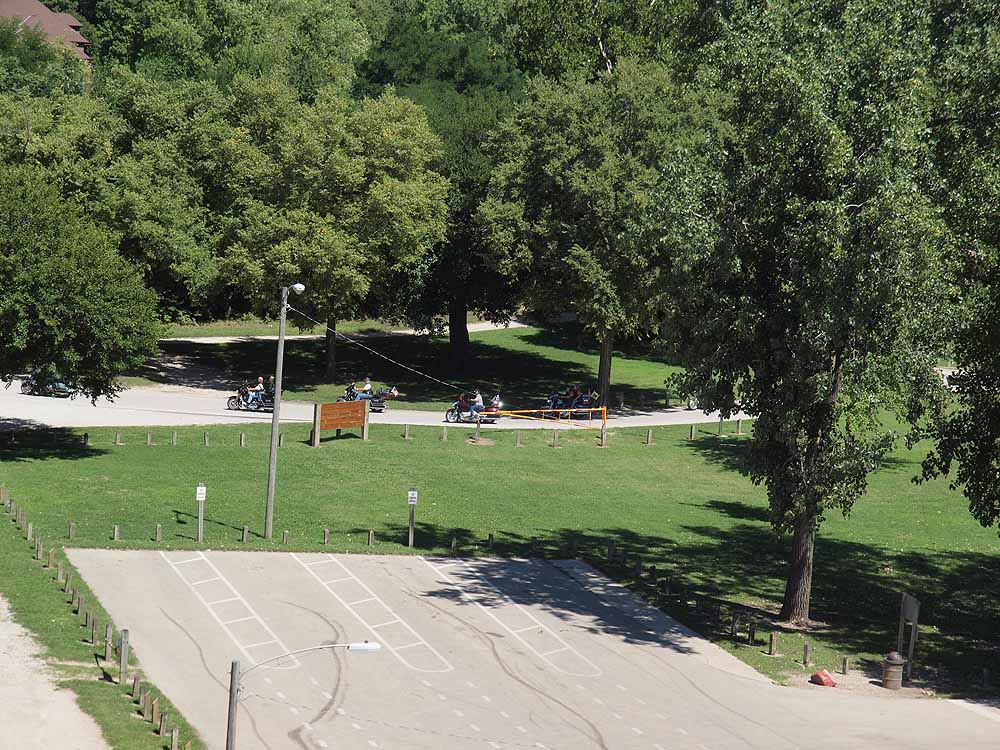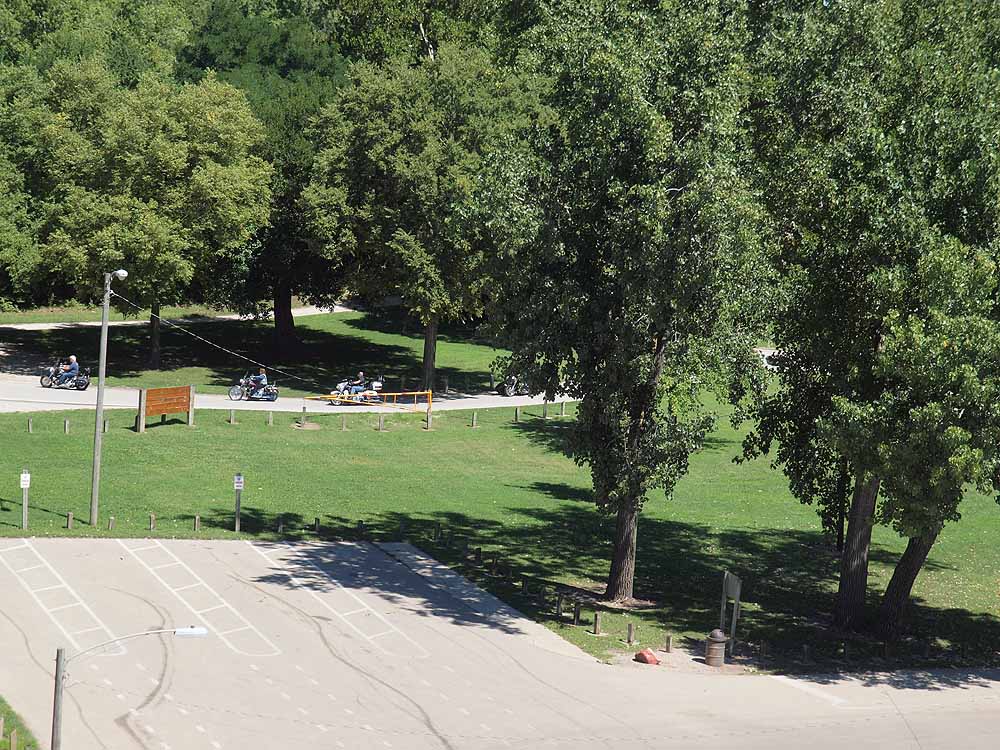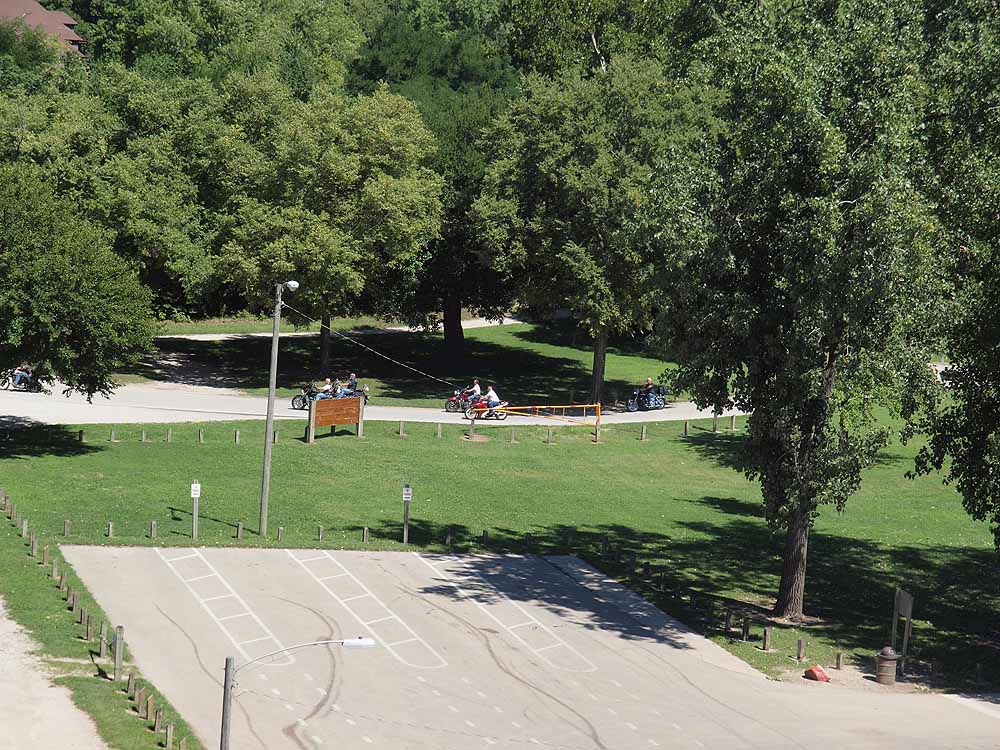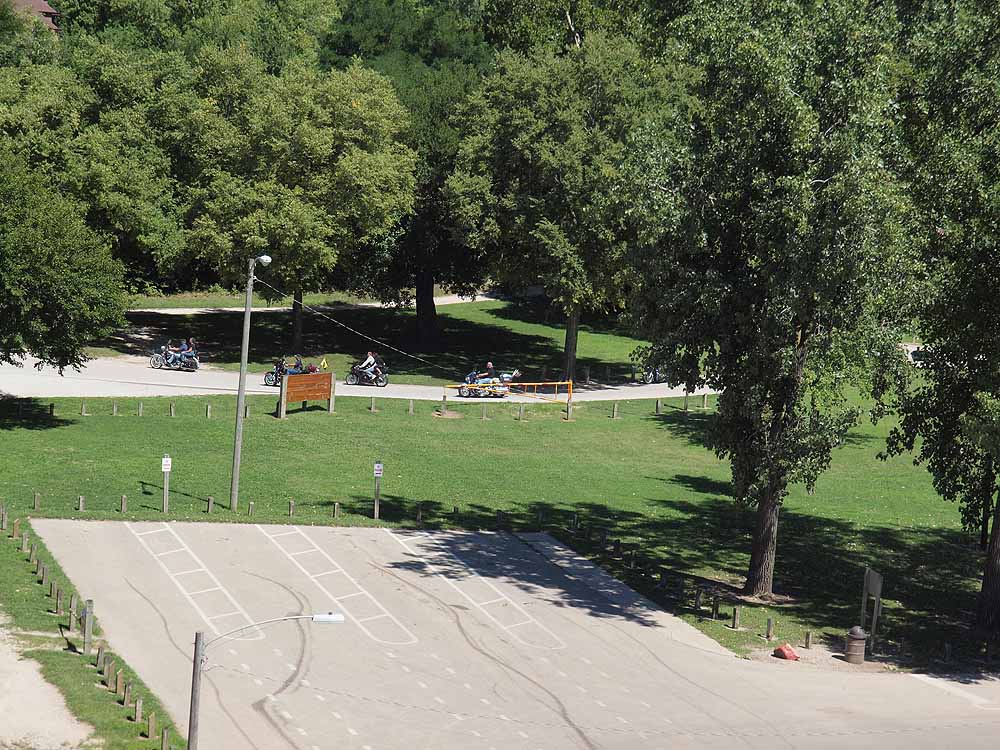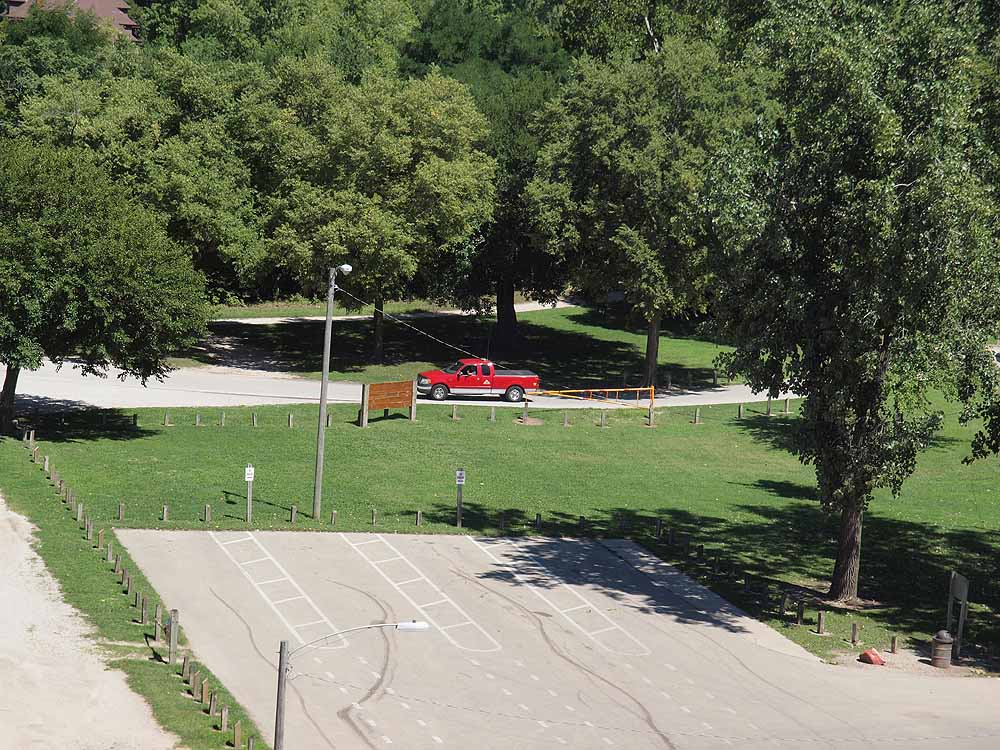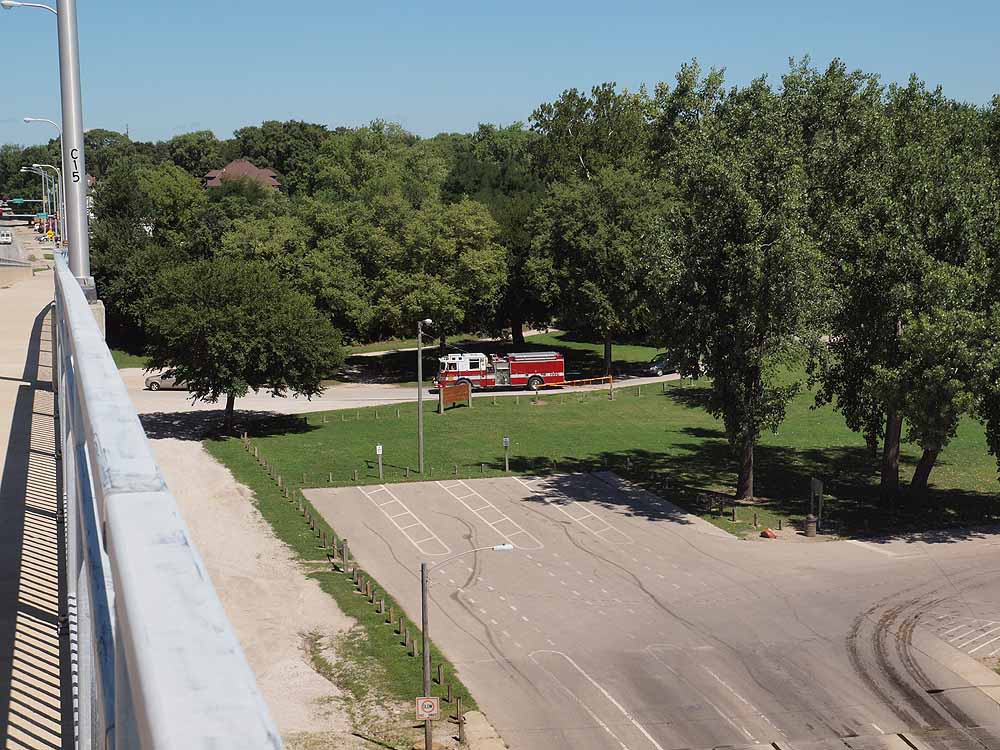 And then we left.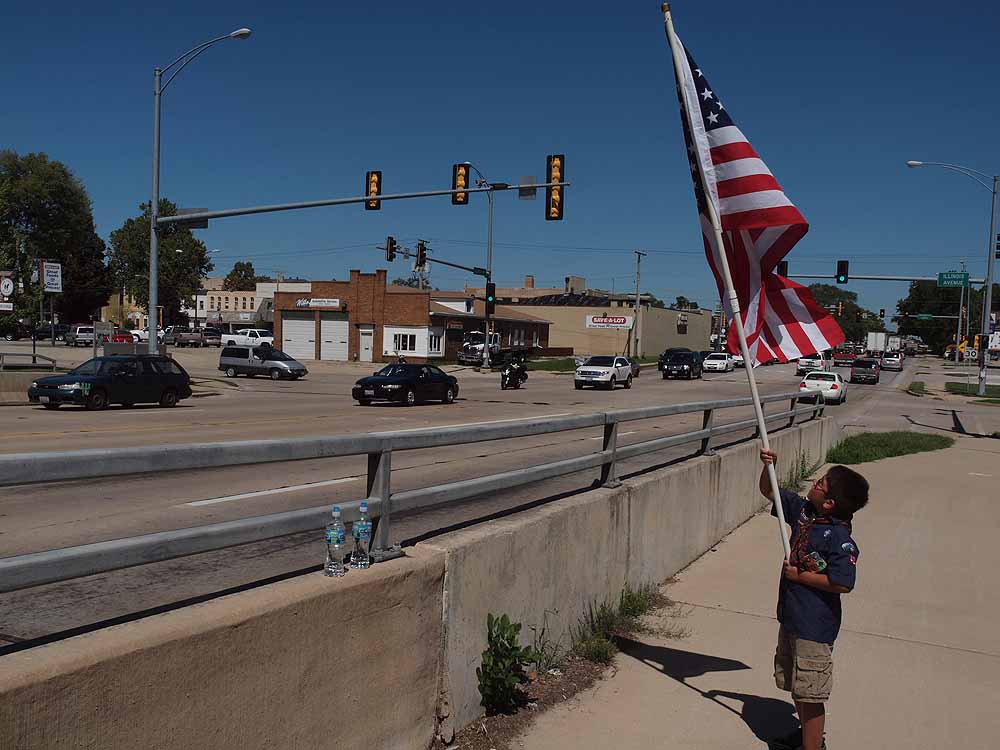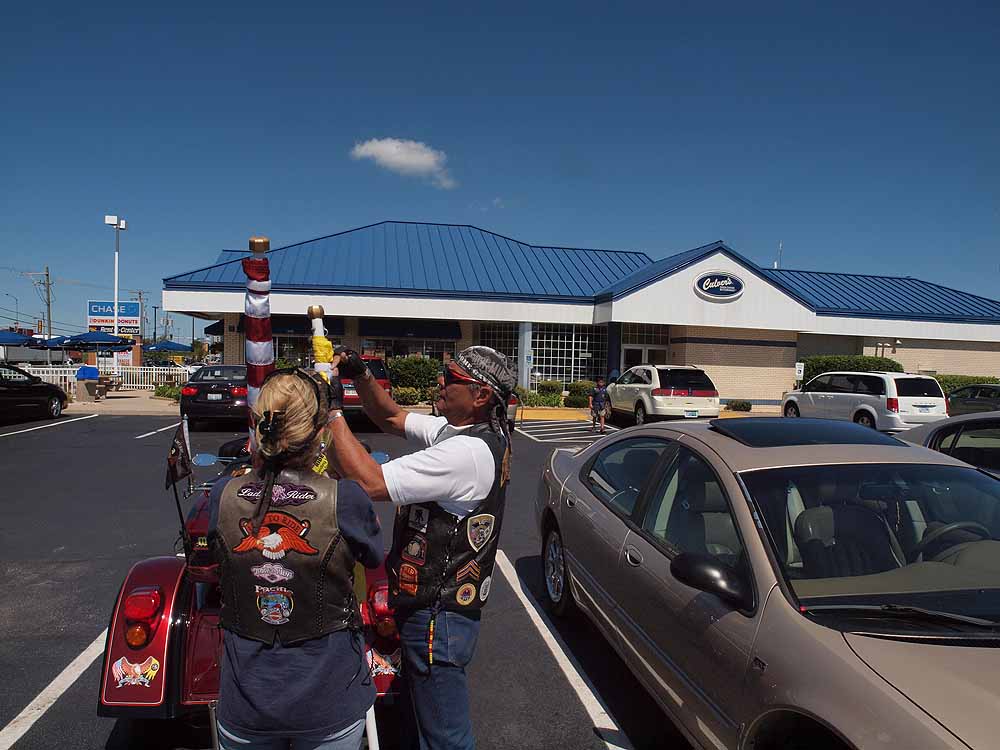 back to ALL MISSIONS