Charles Oetjen was assigned to Company E, 2nd Battalion, 8th Regiment.
The 2/8 was assigned Red Beach 3.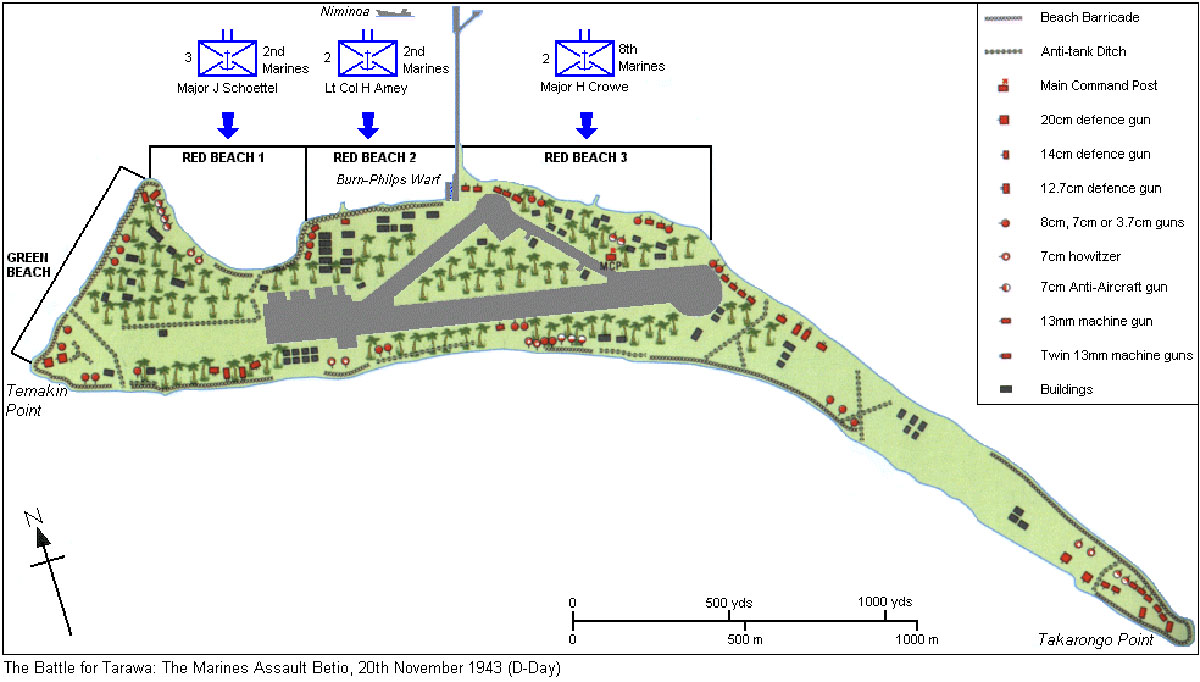 USMC Private Charles E. Oetjen died on Tarawa during WWII.

26,550 days later at 10:37 a.m., he passed under the O'Hare Oasis on his way home.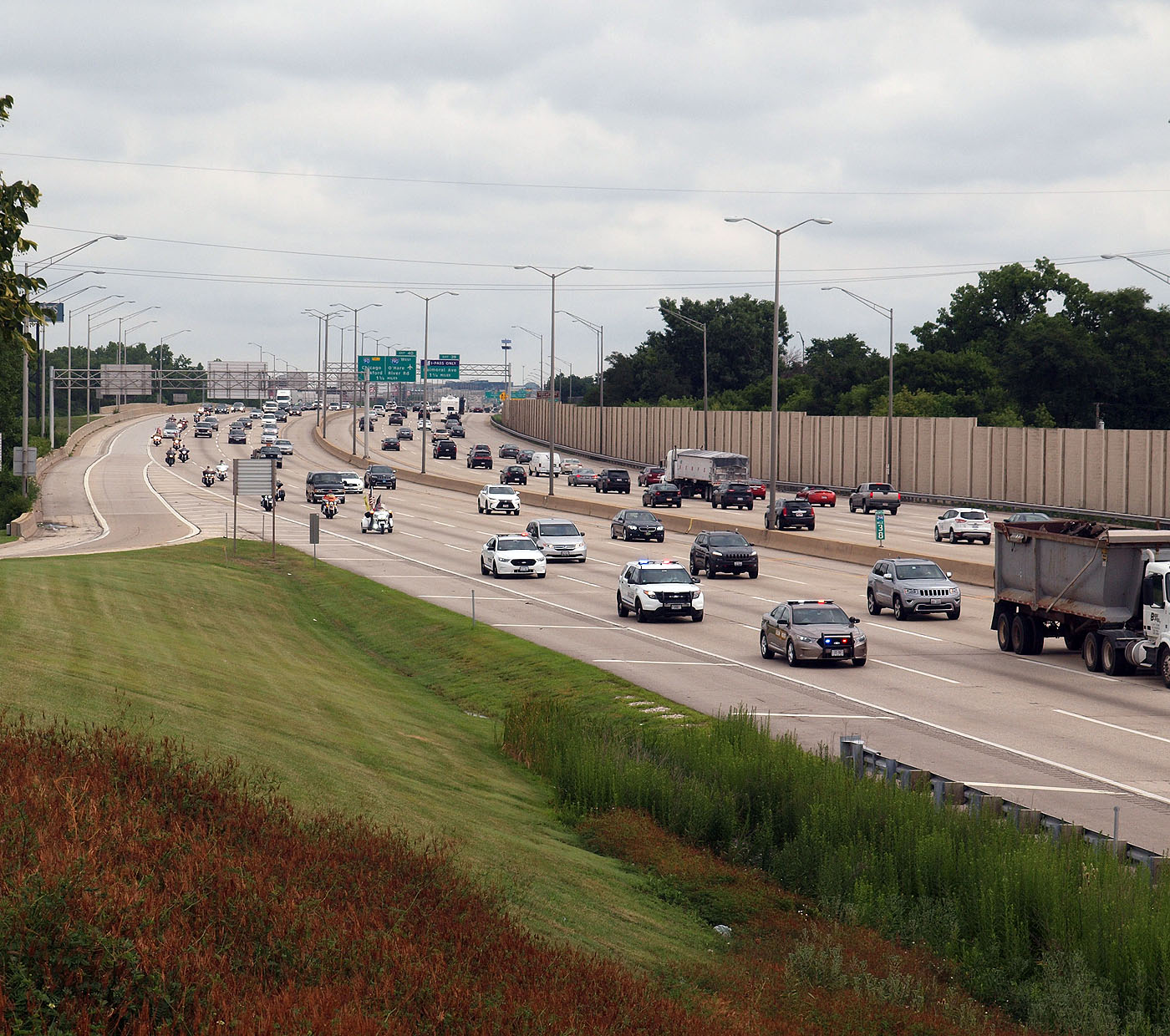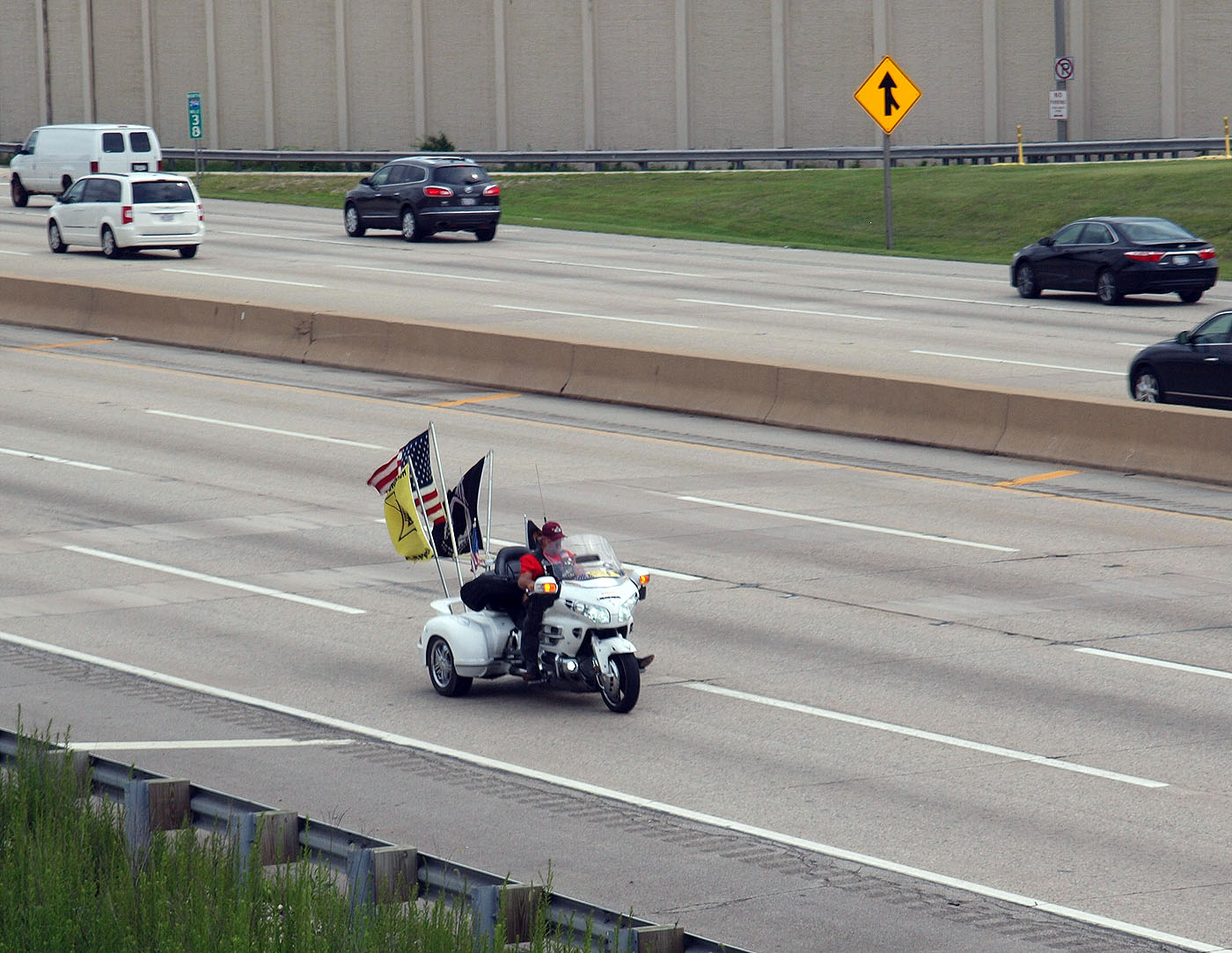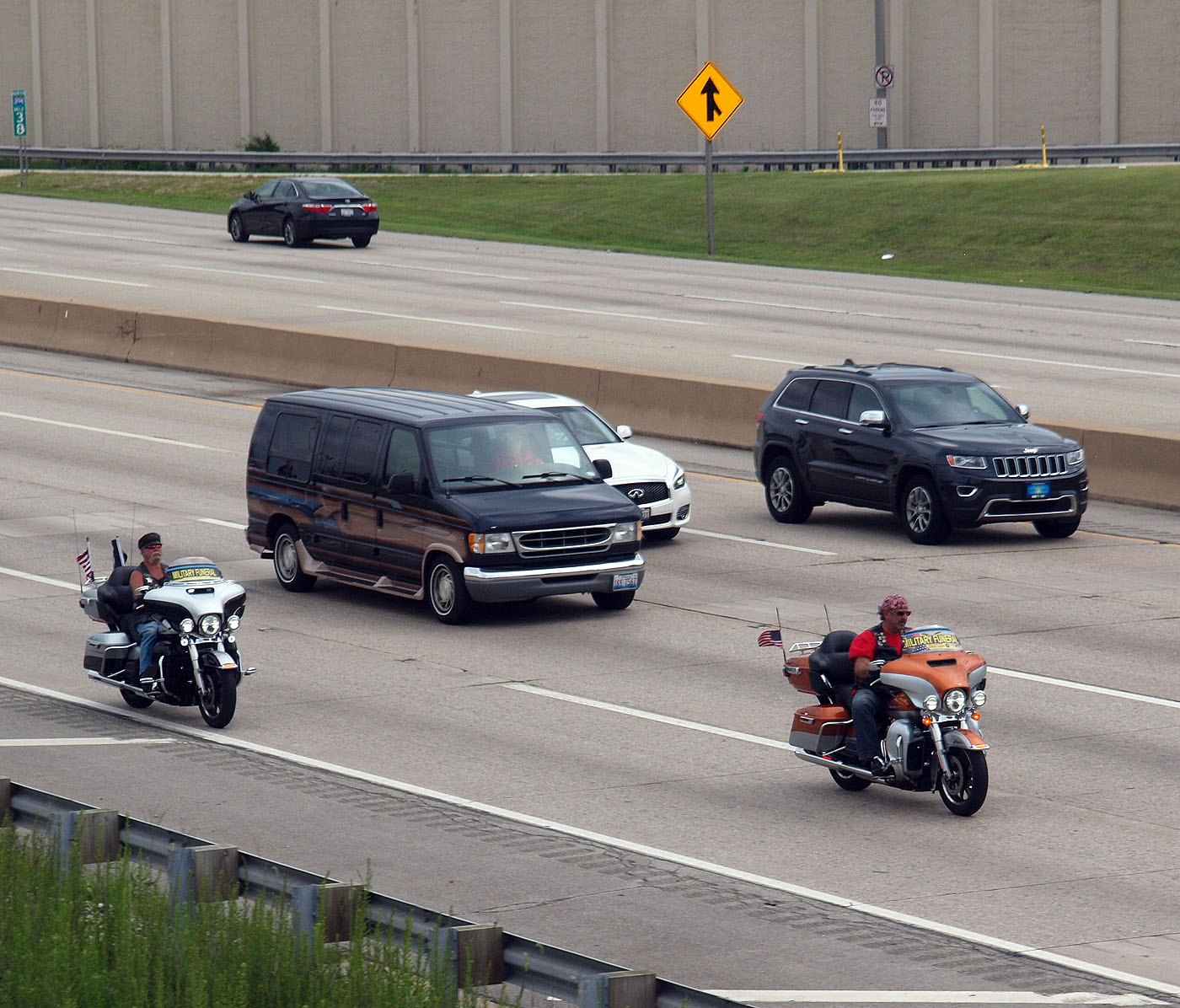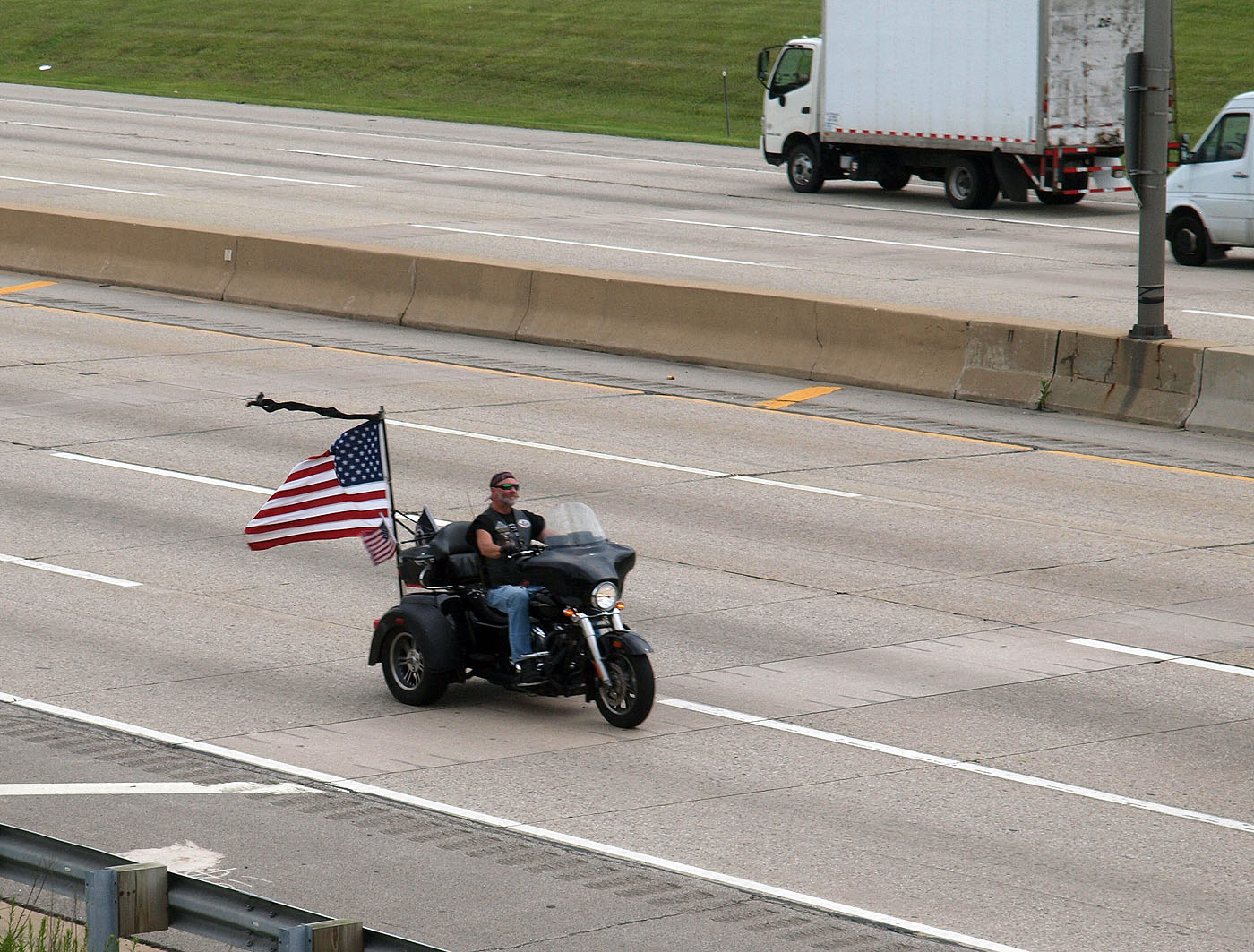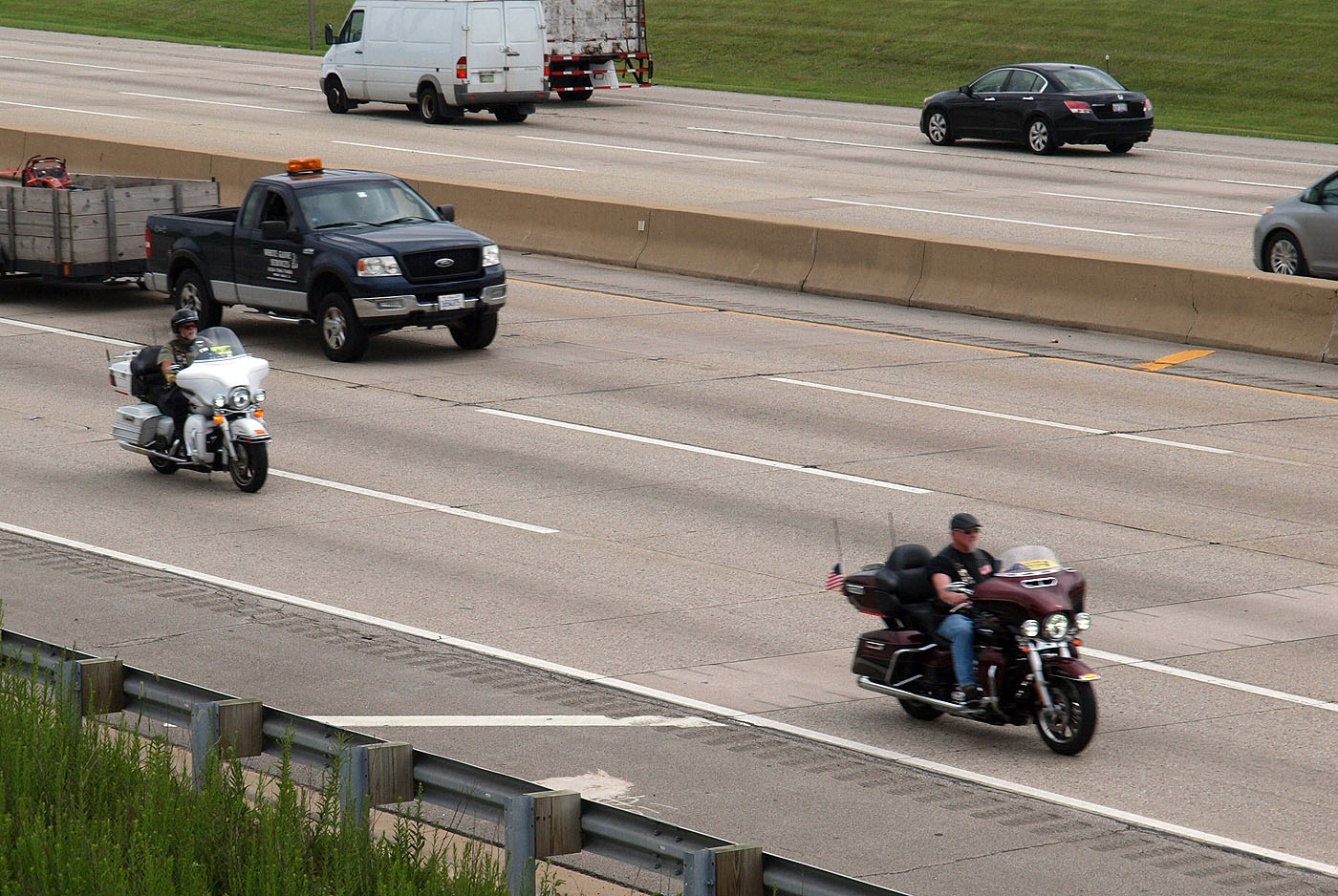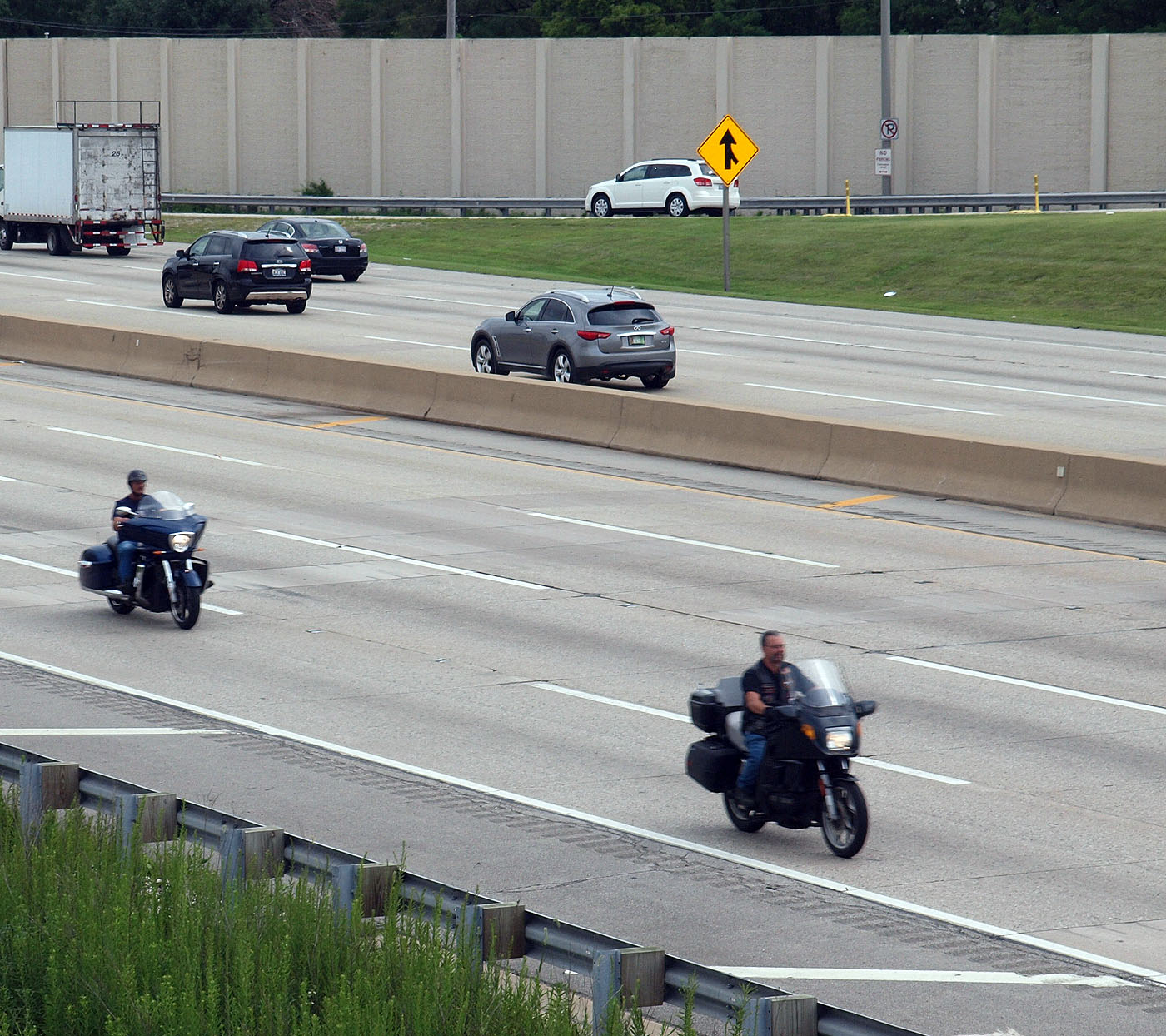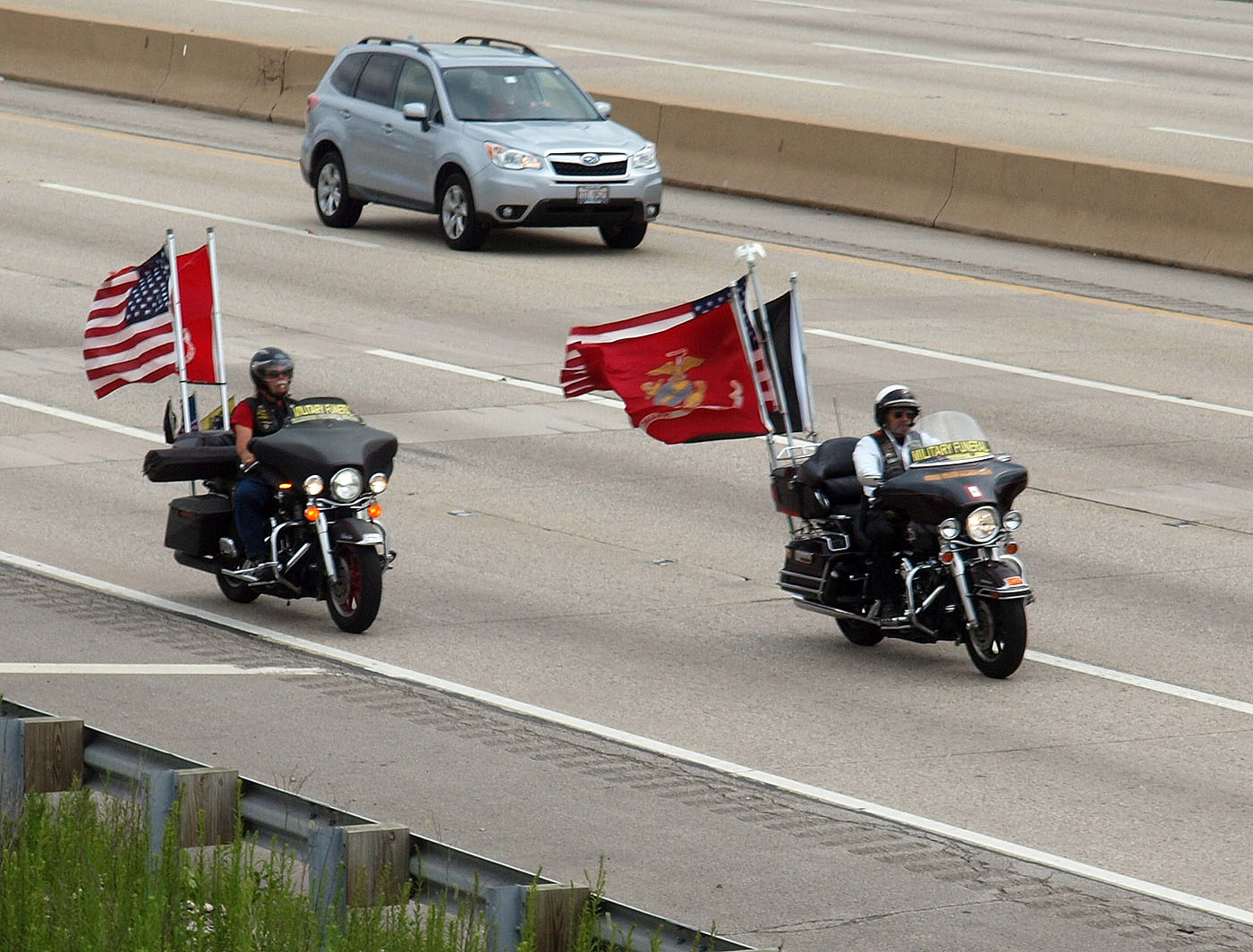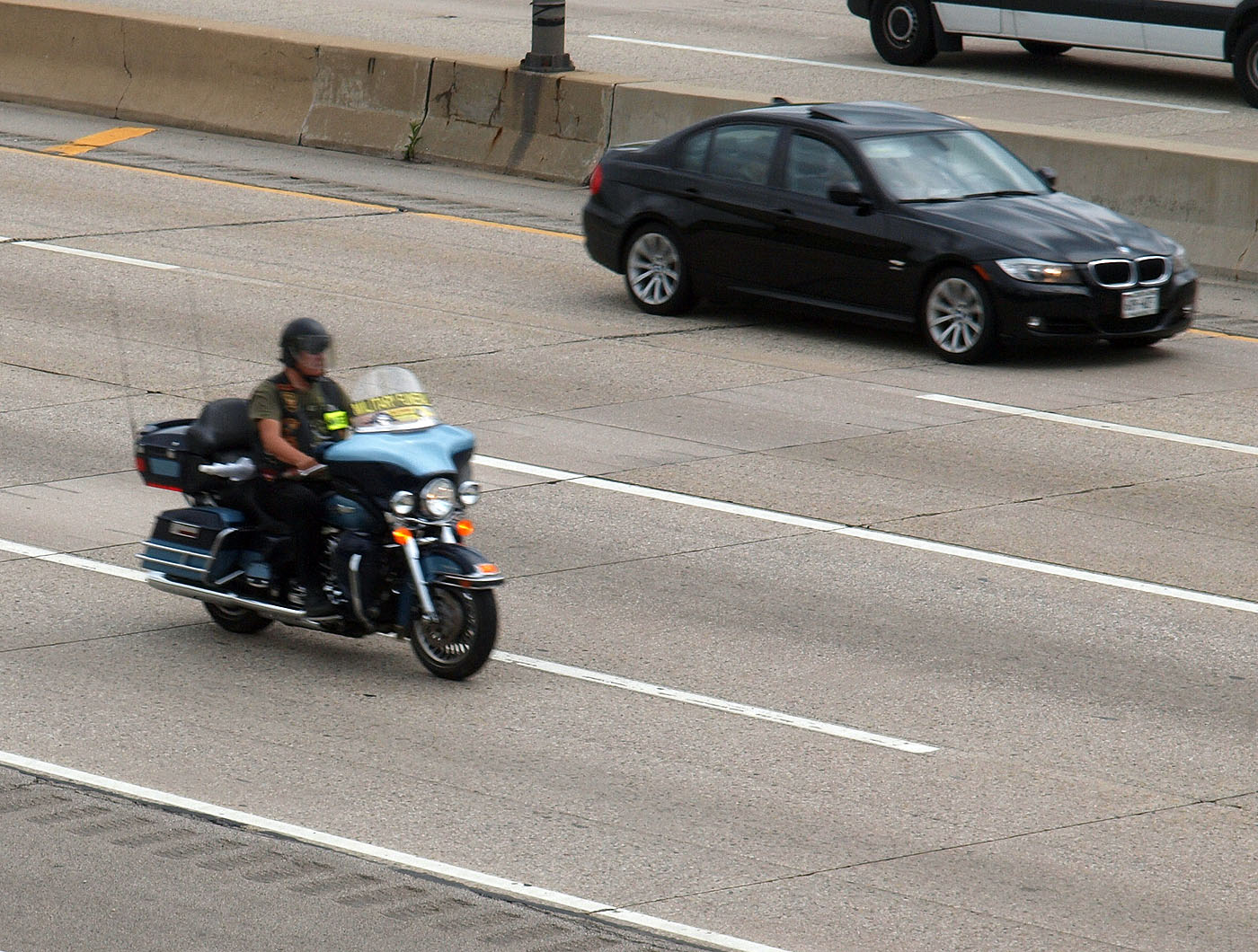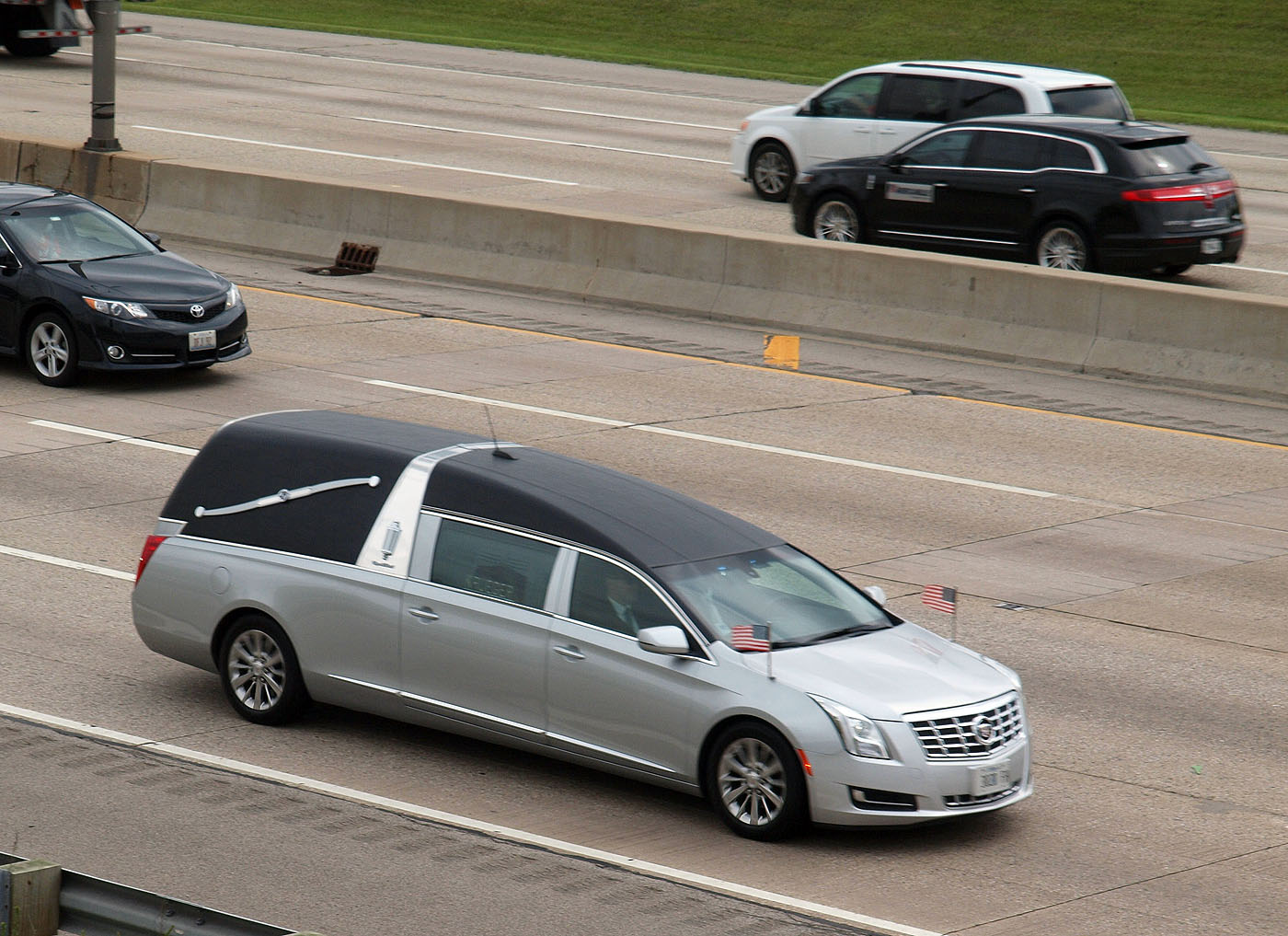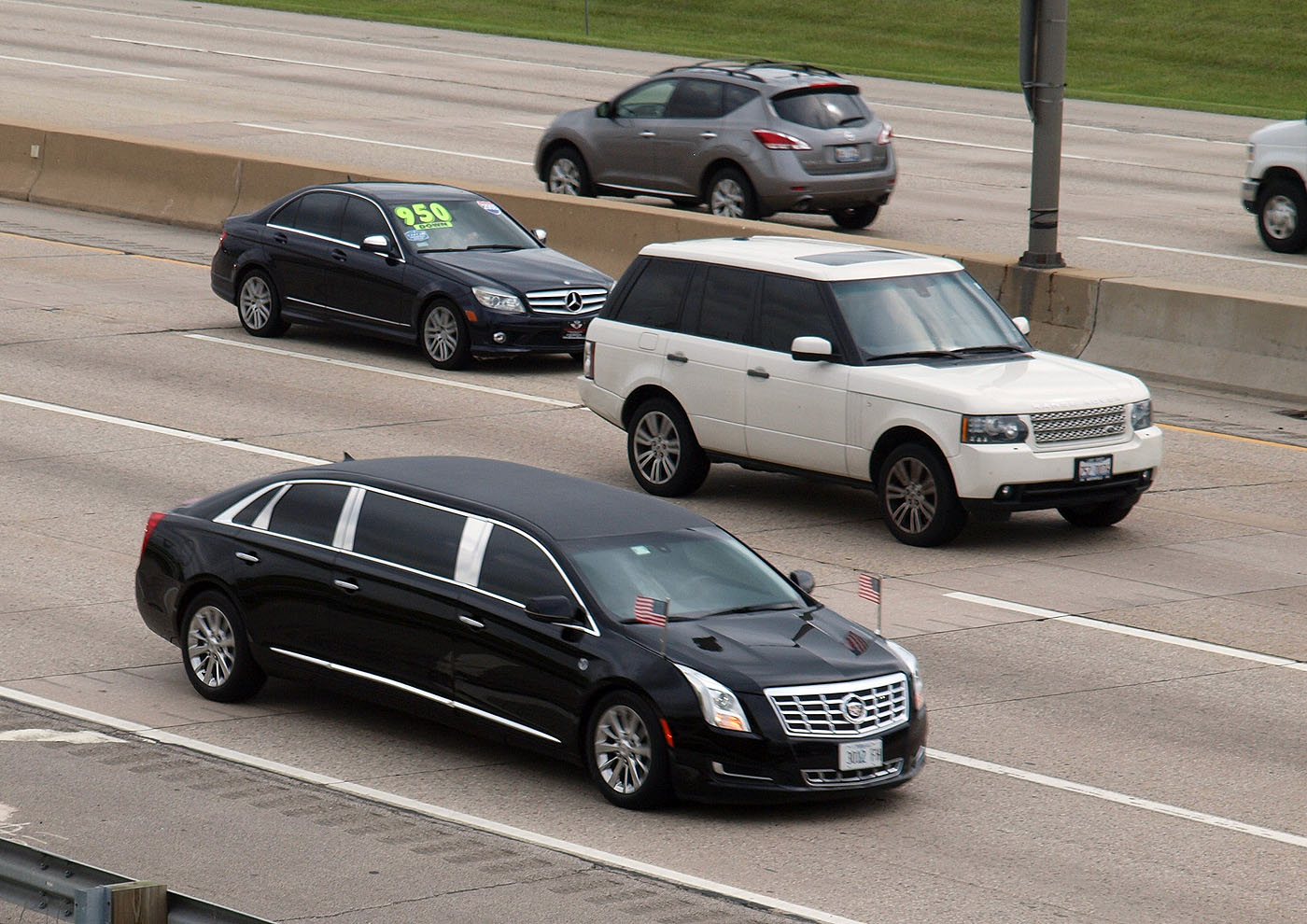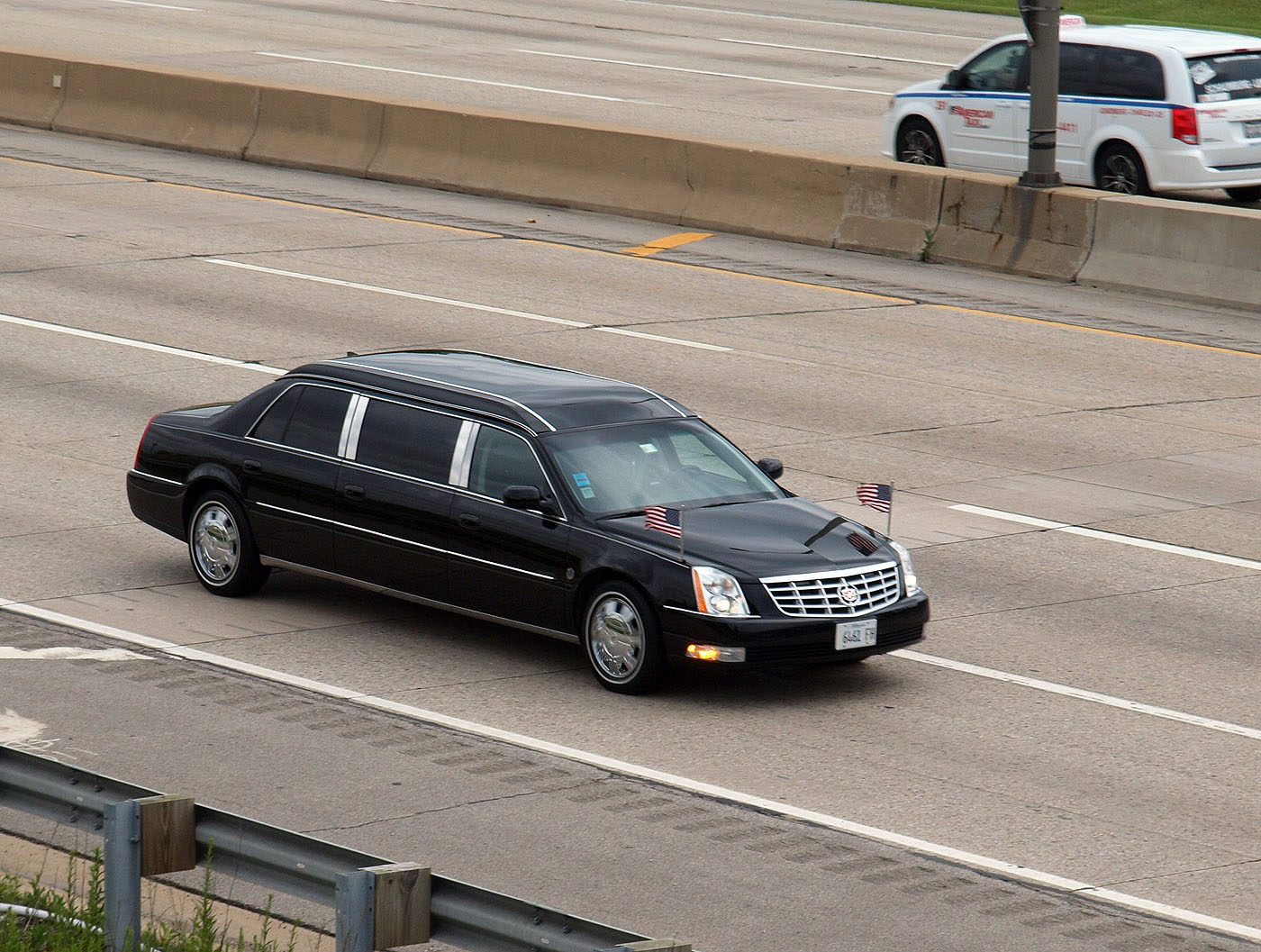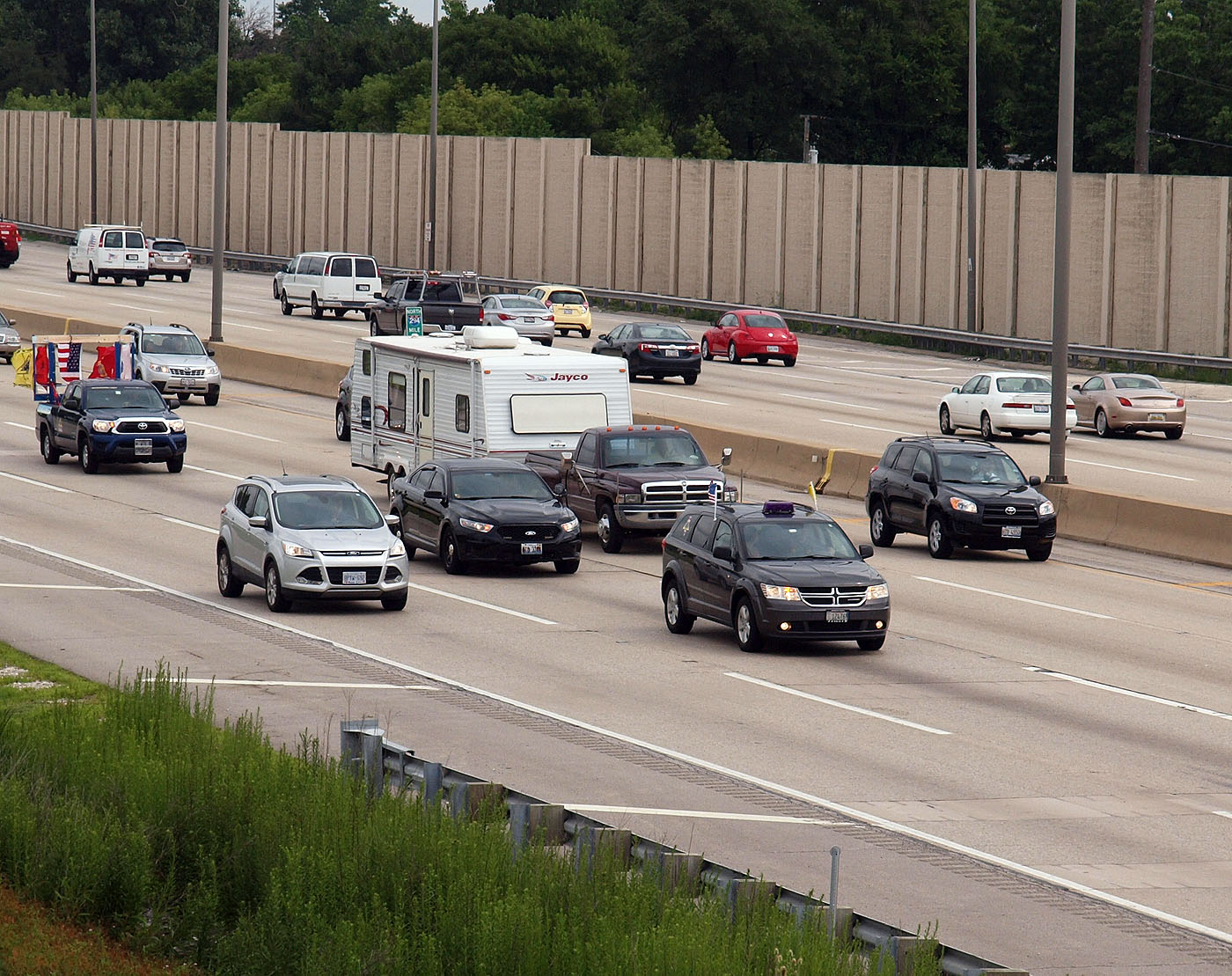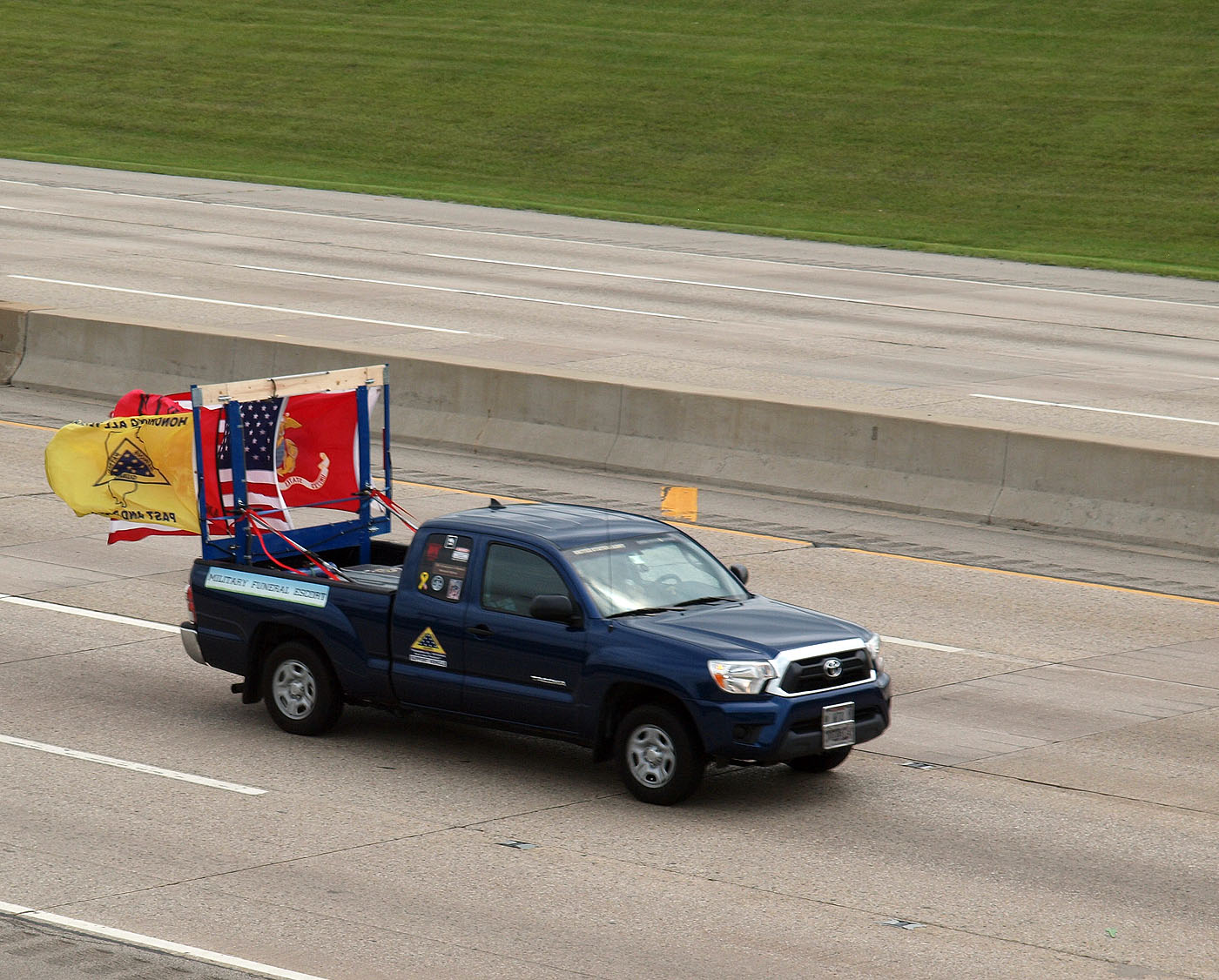 Asi I left the O'Hare Oasis, I notice these two signs, and in researching PFC Bibbs, a Vietnam door gunner who was killed at 17, I learned that his remains were repatriated five years ago.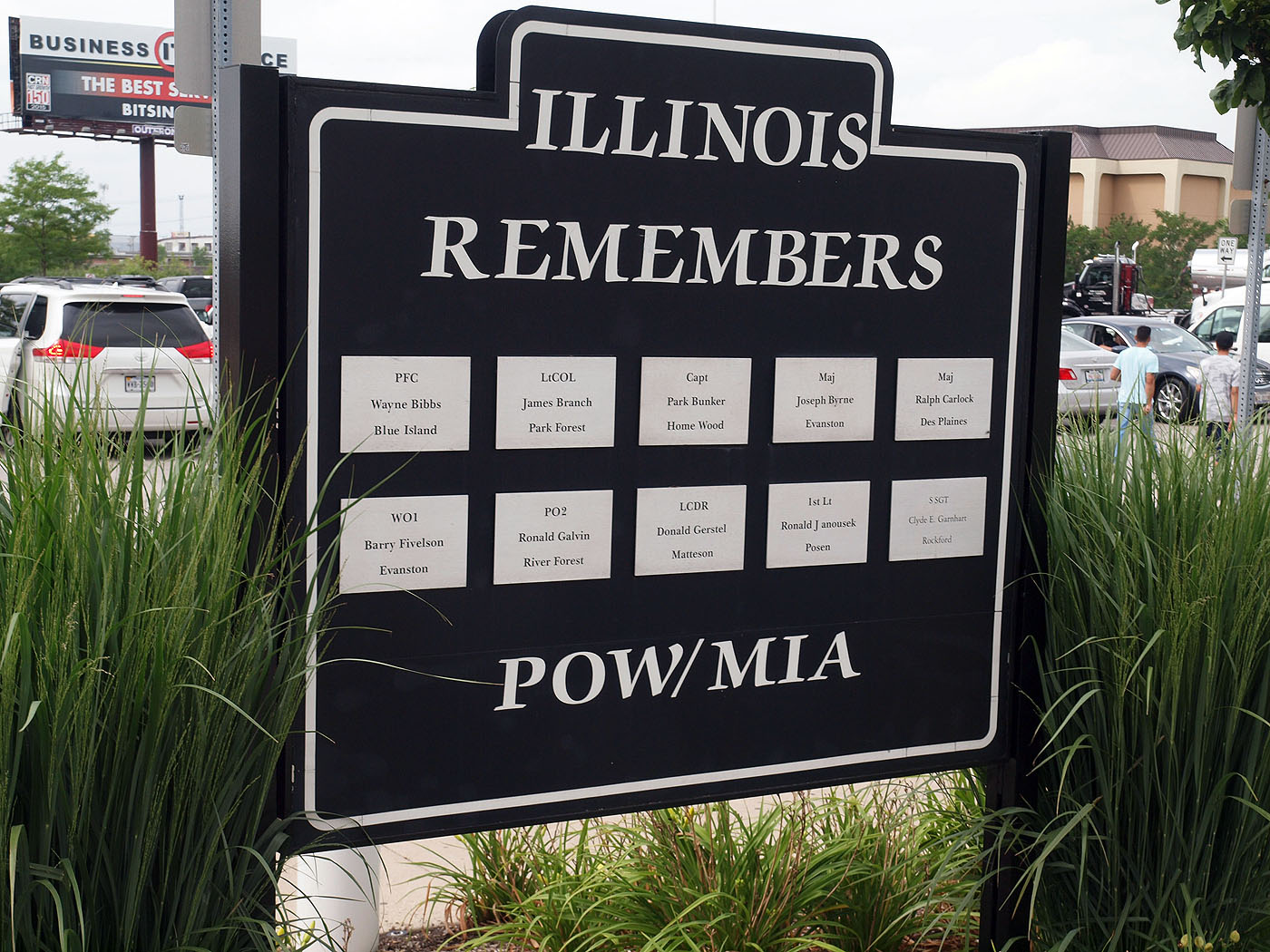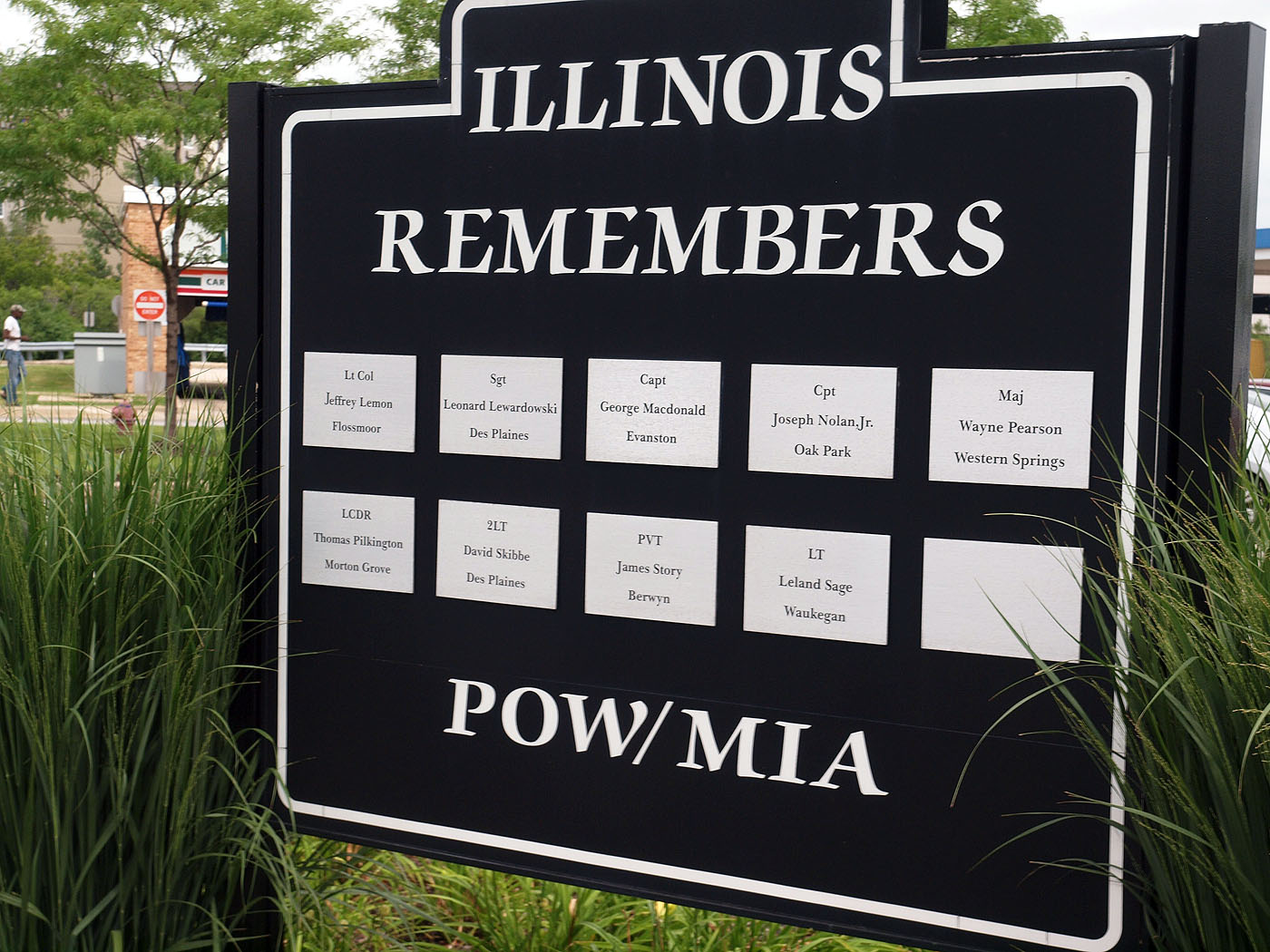 That was Friday. Saturday: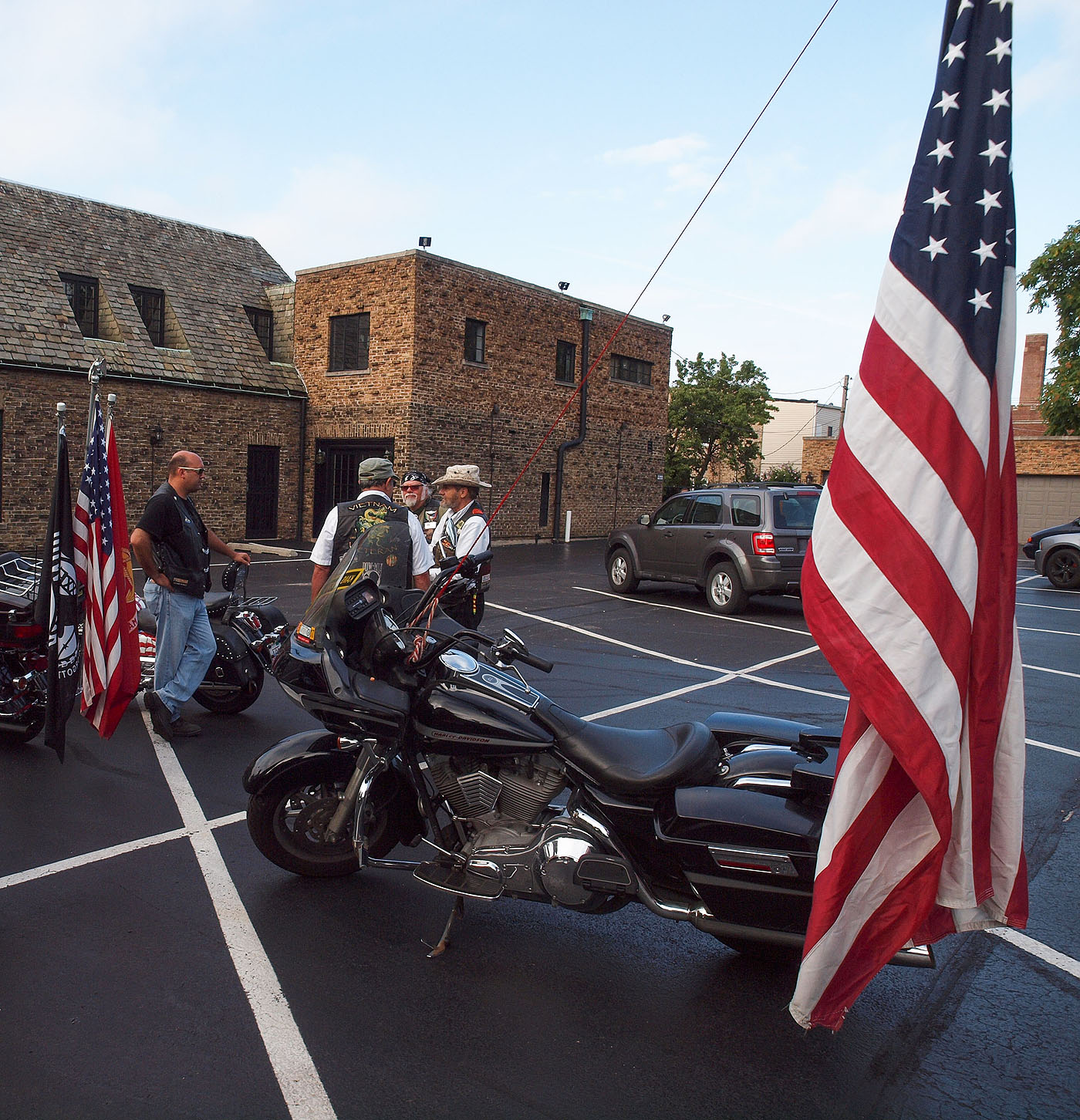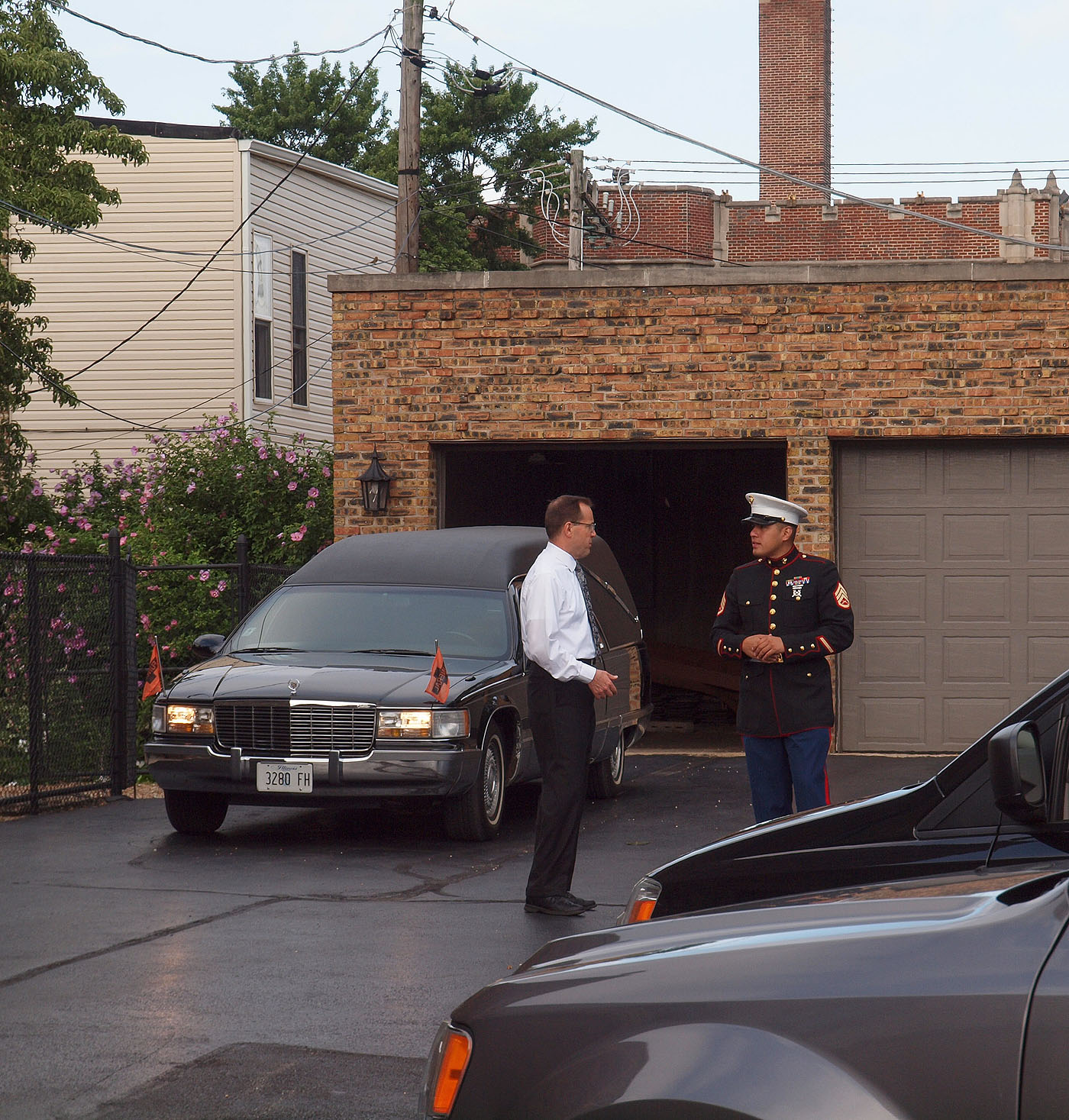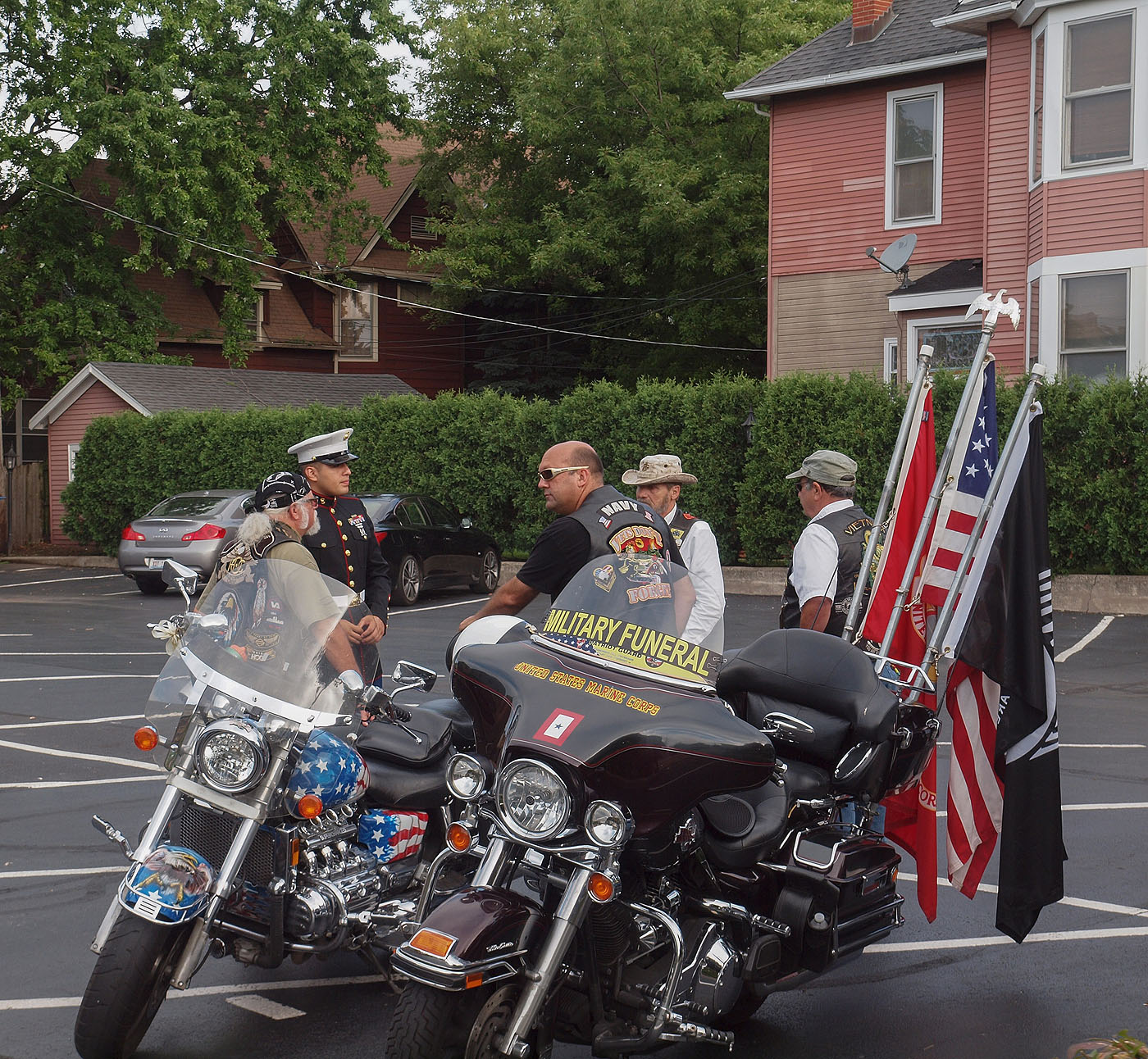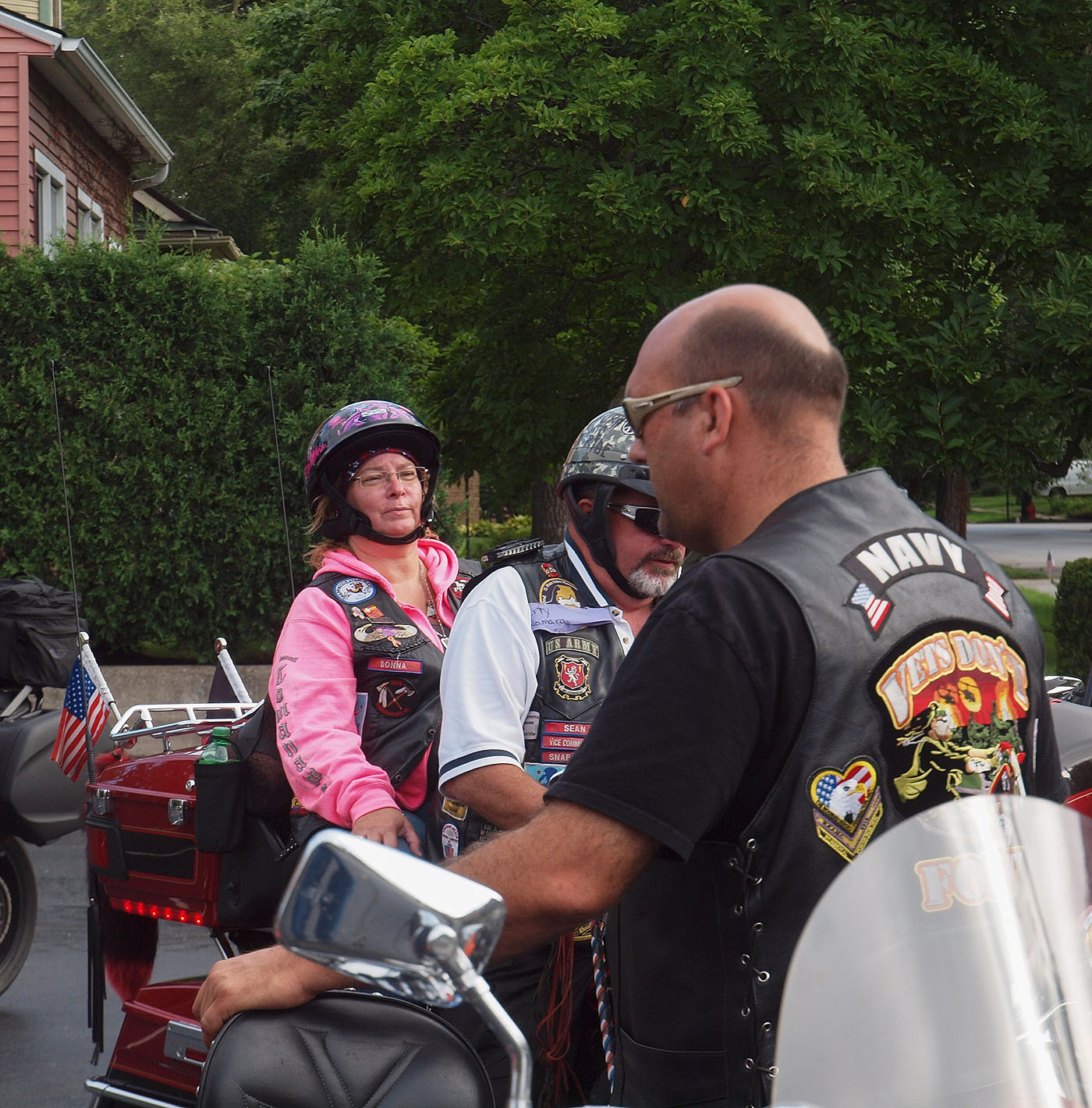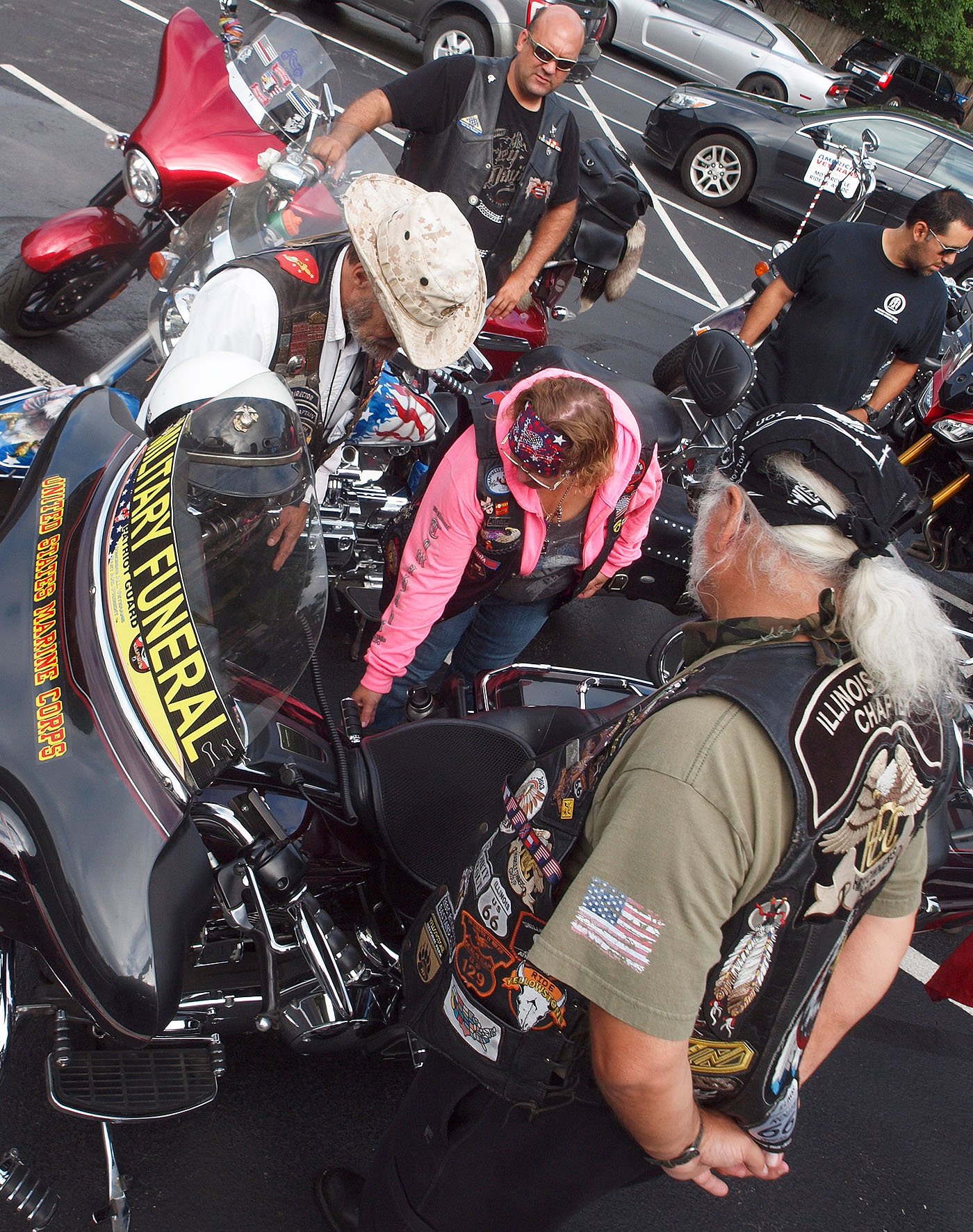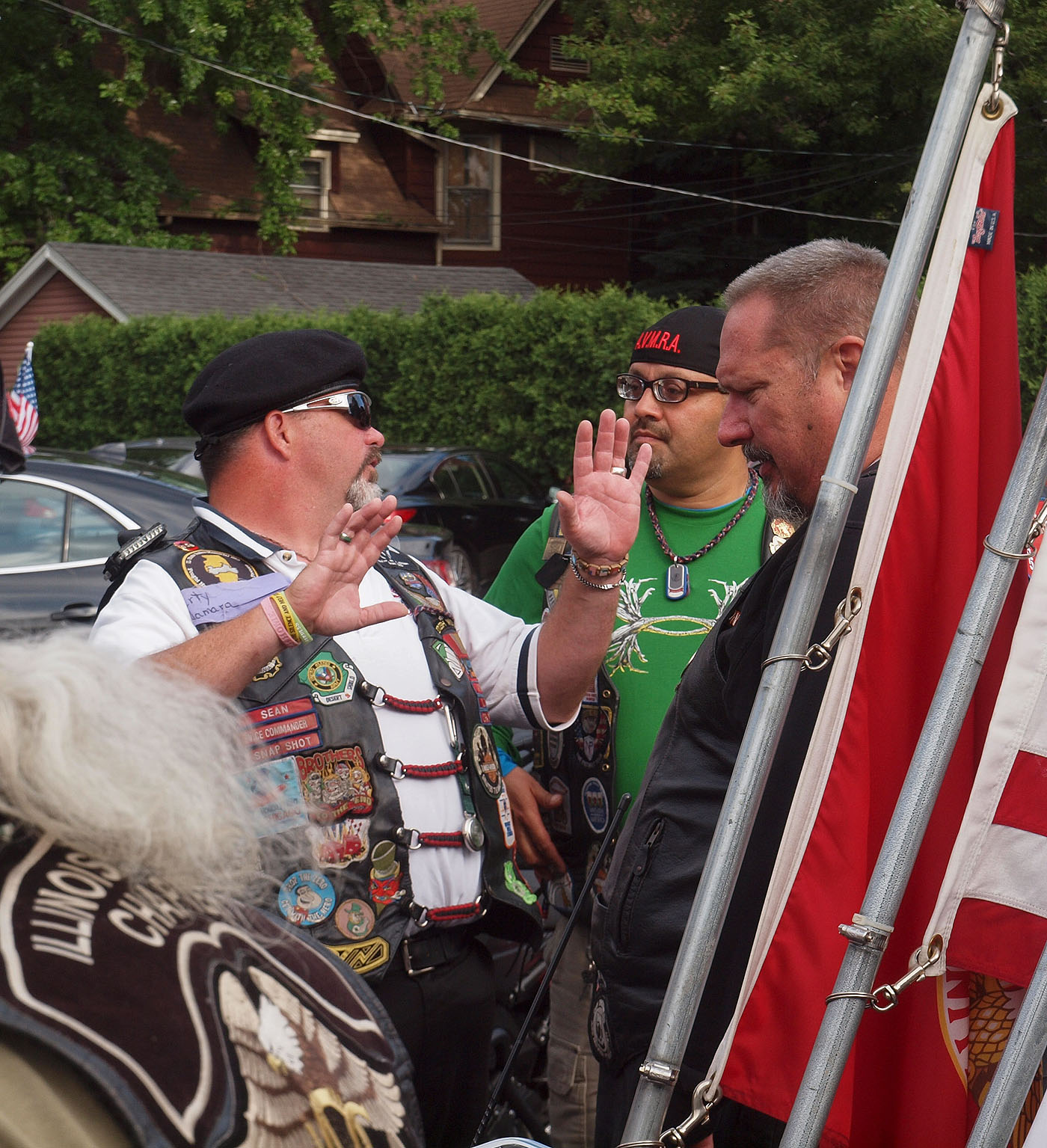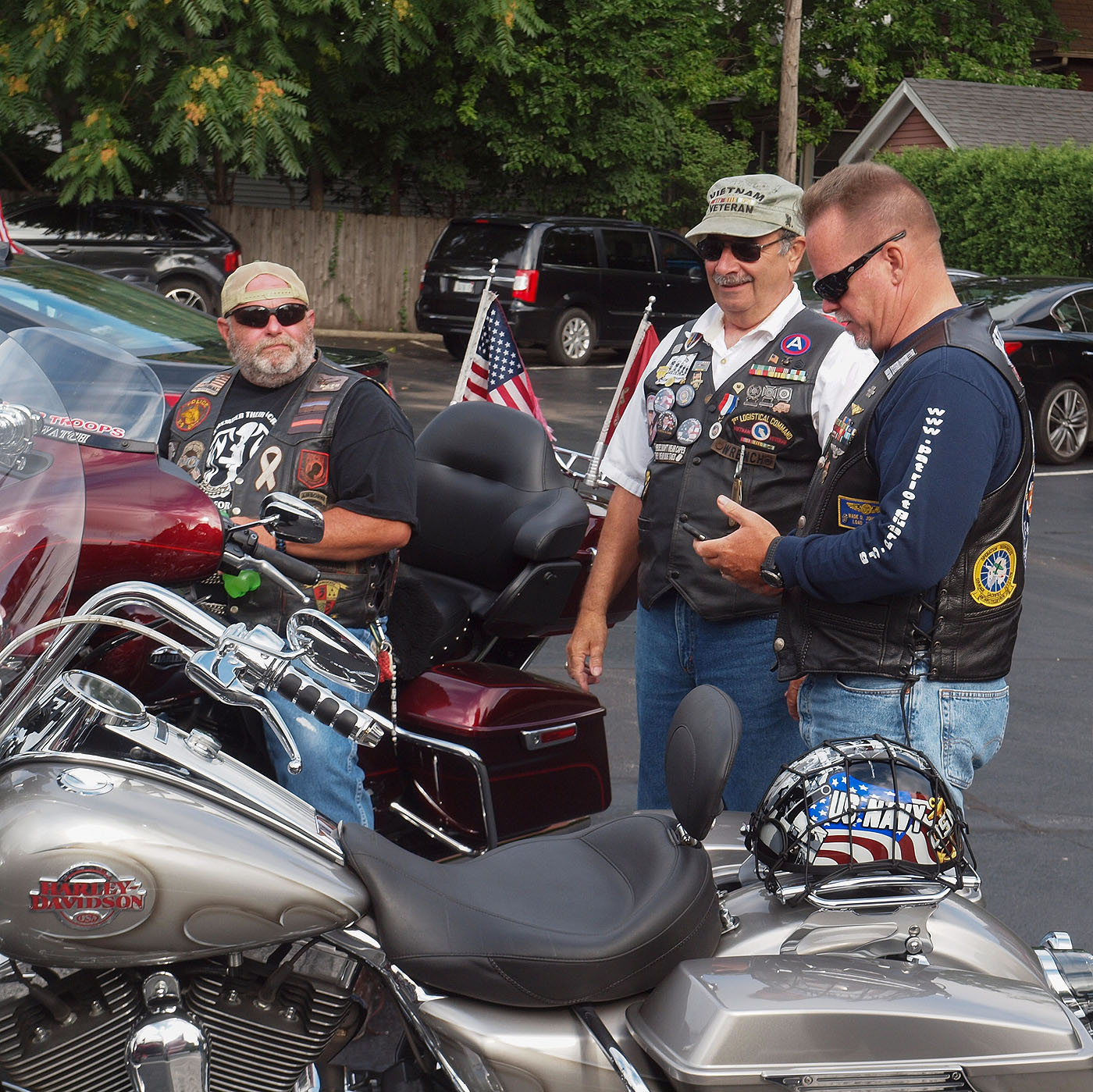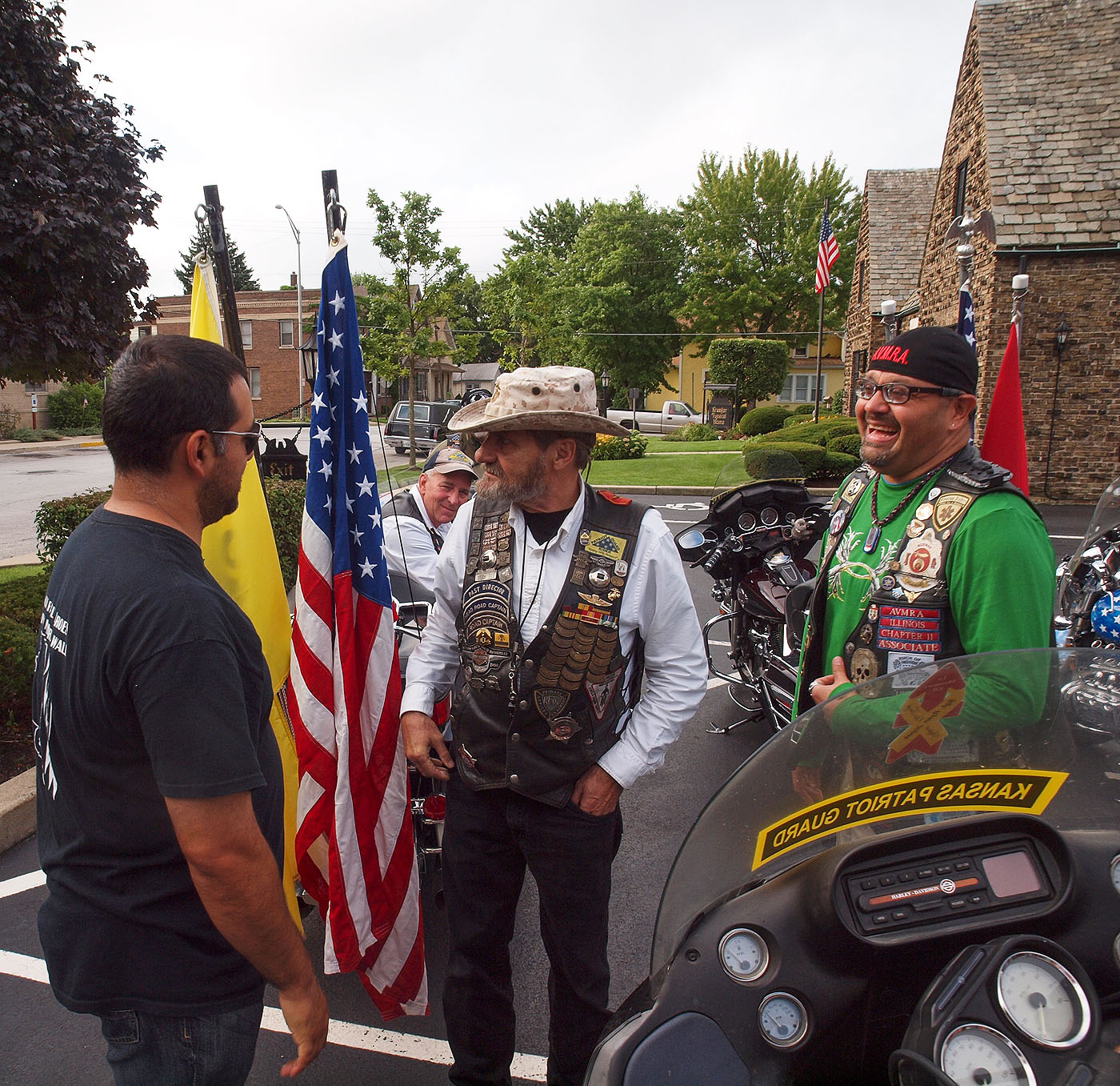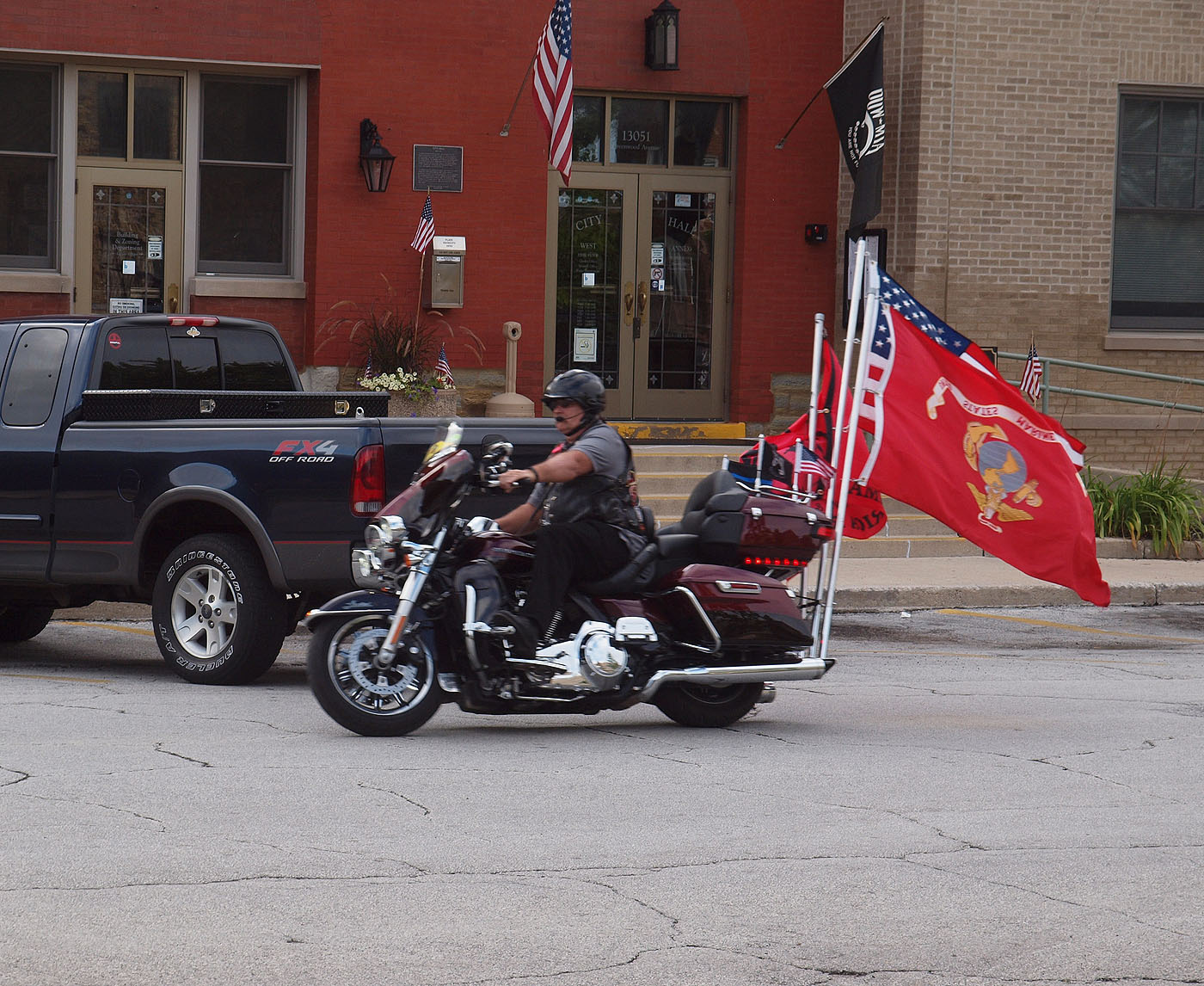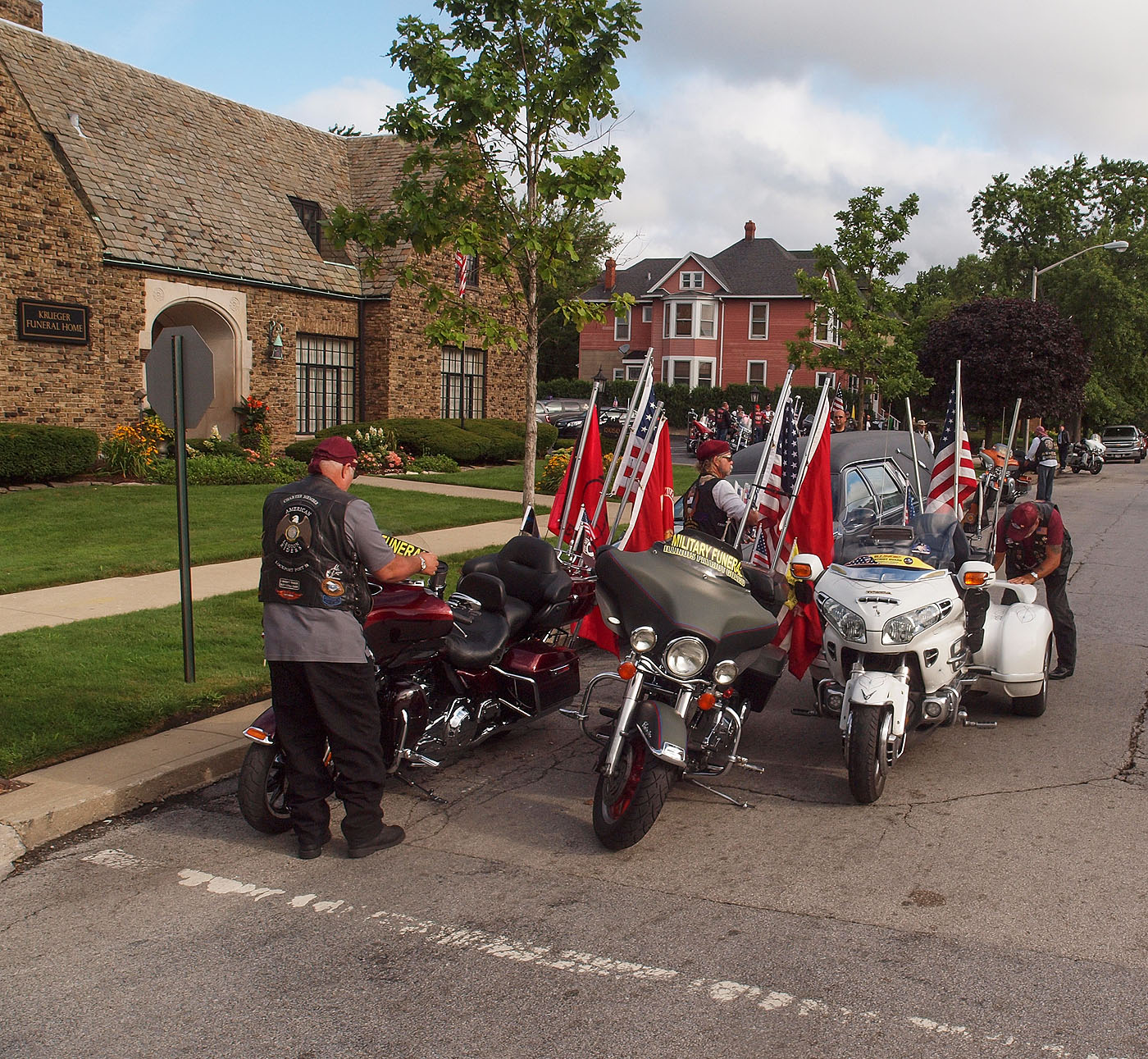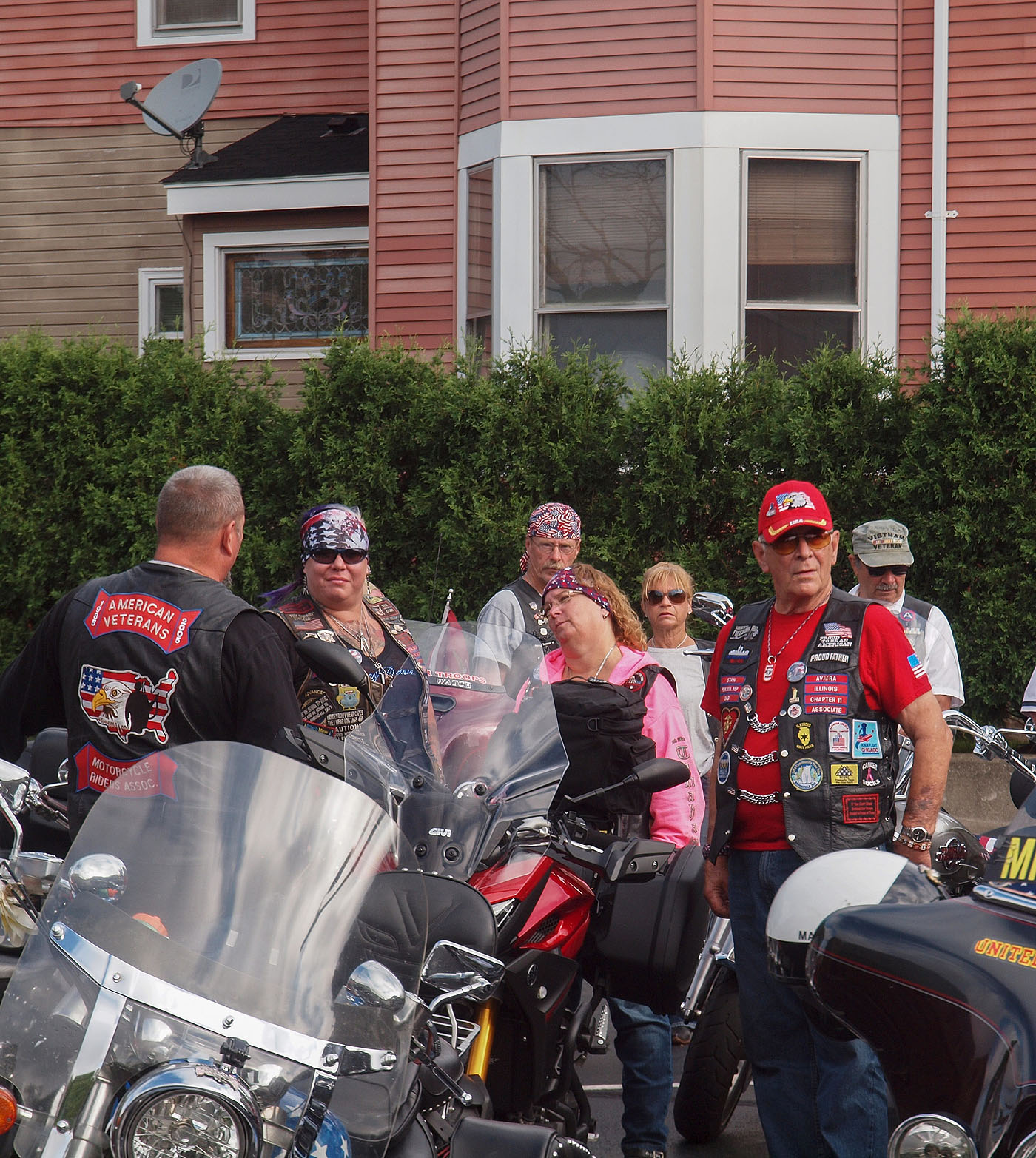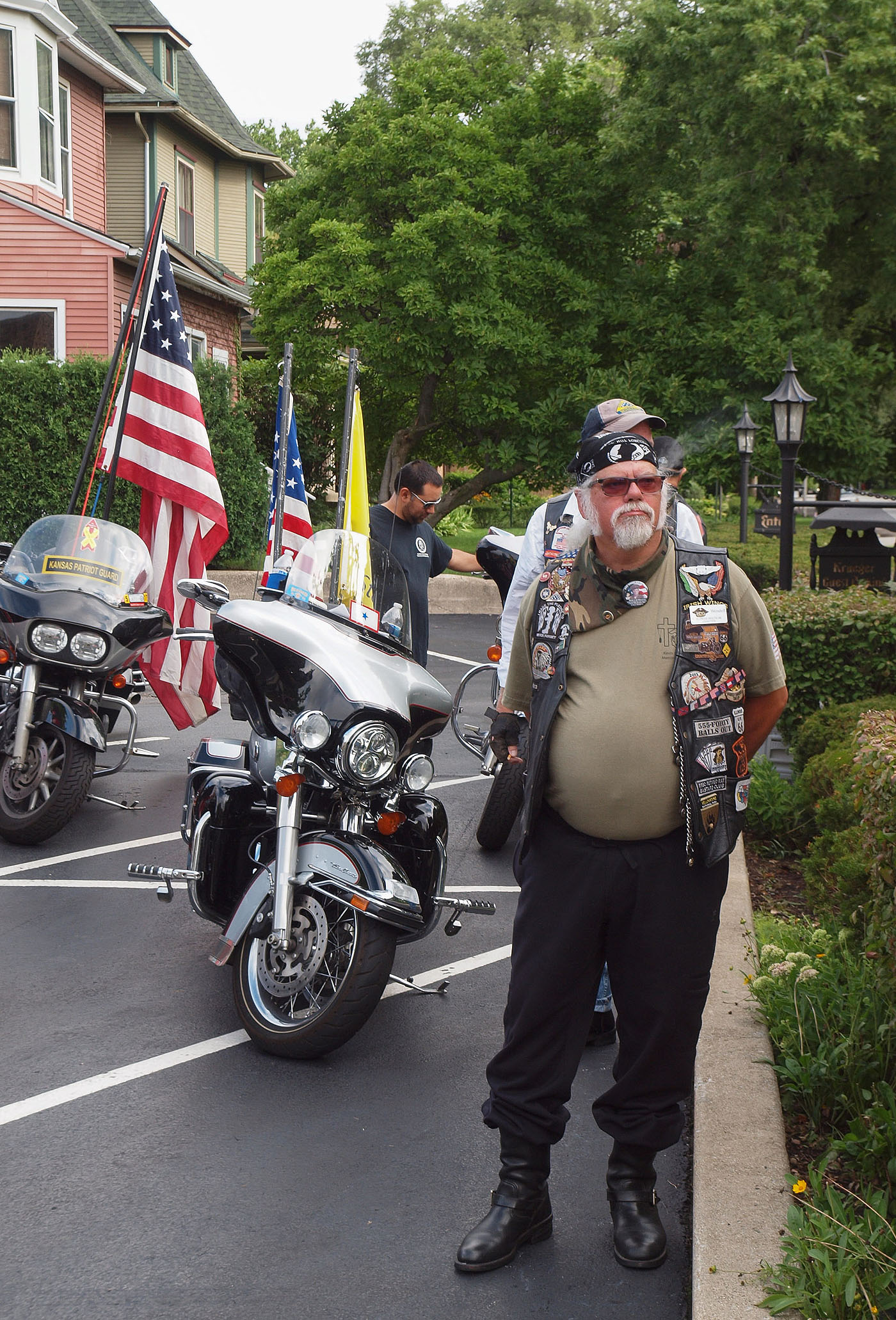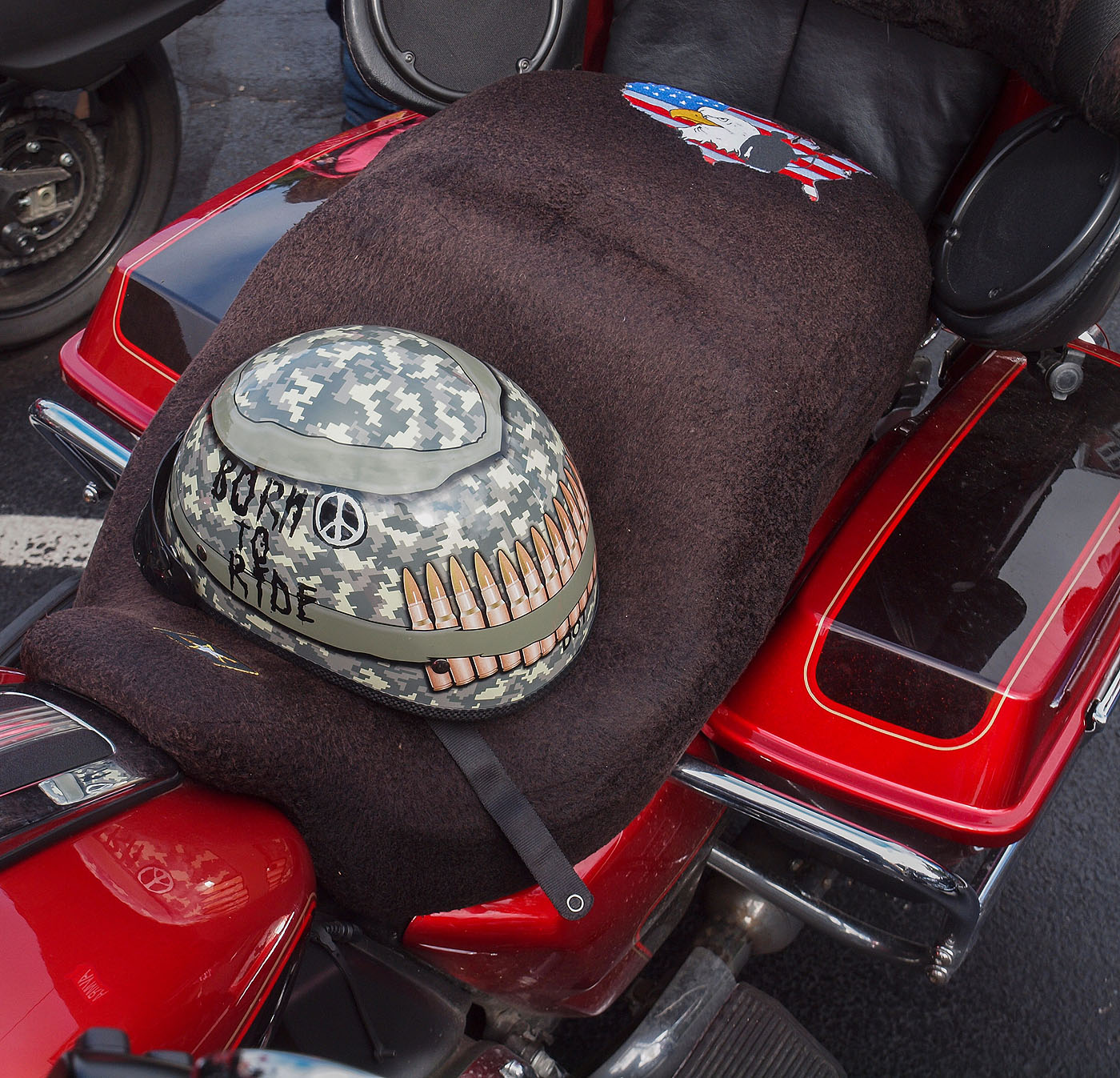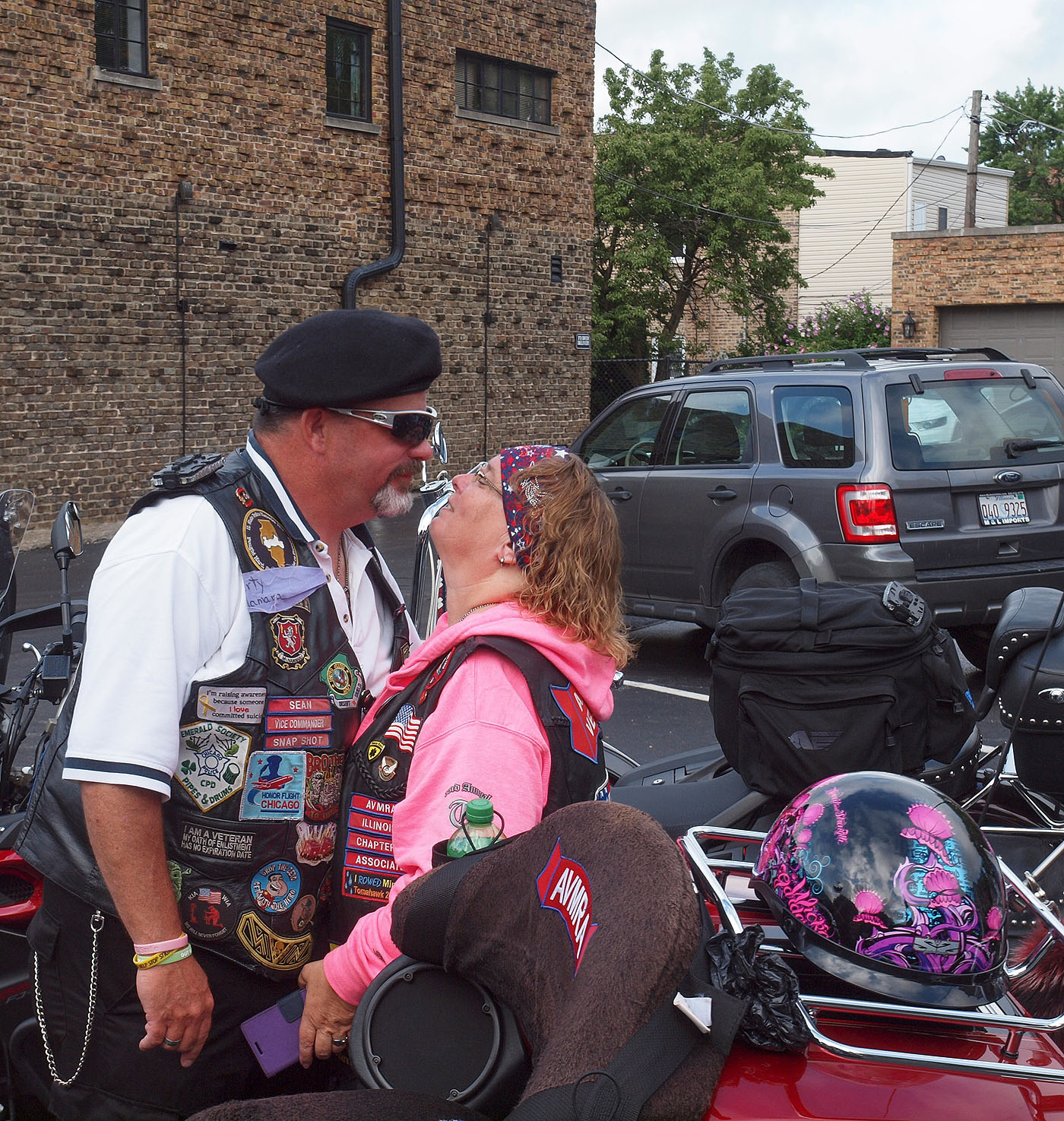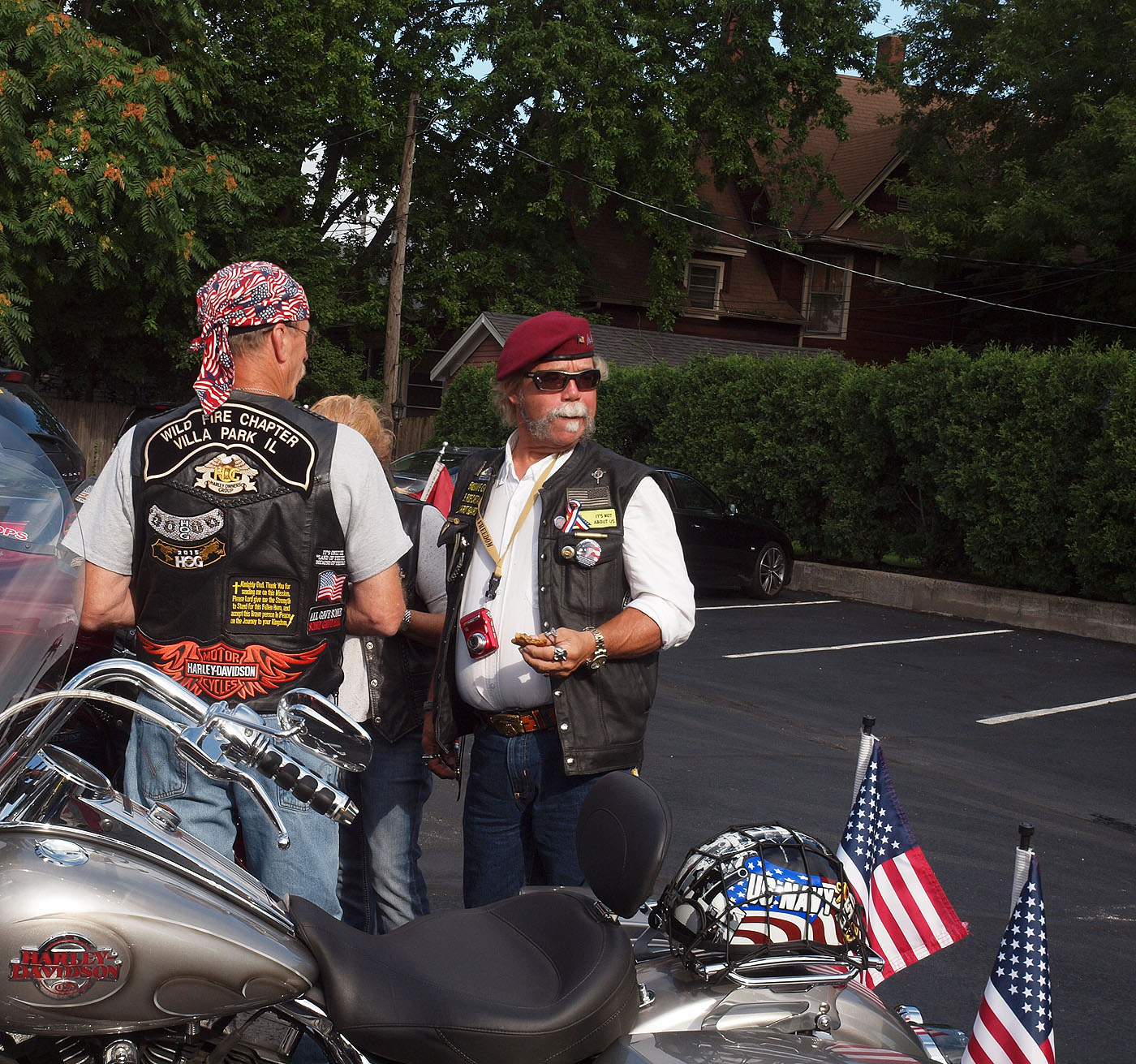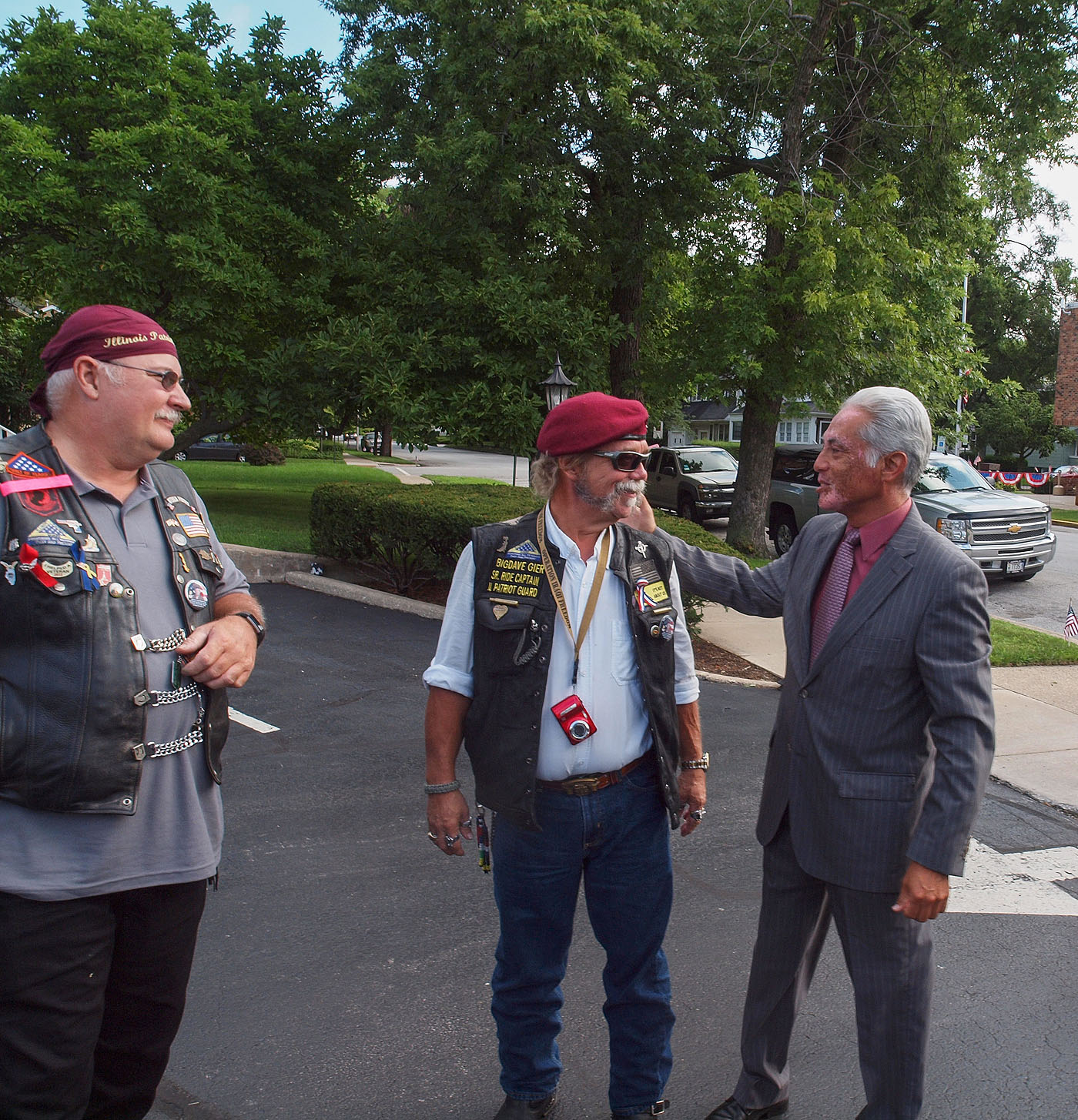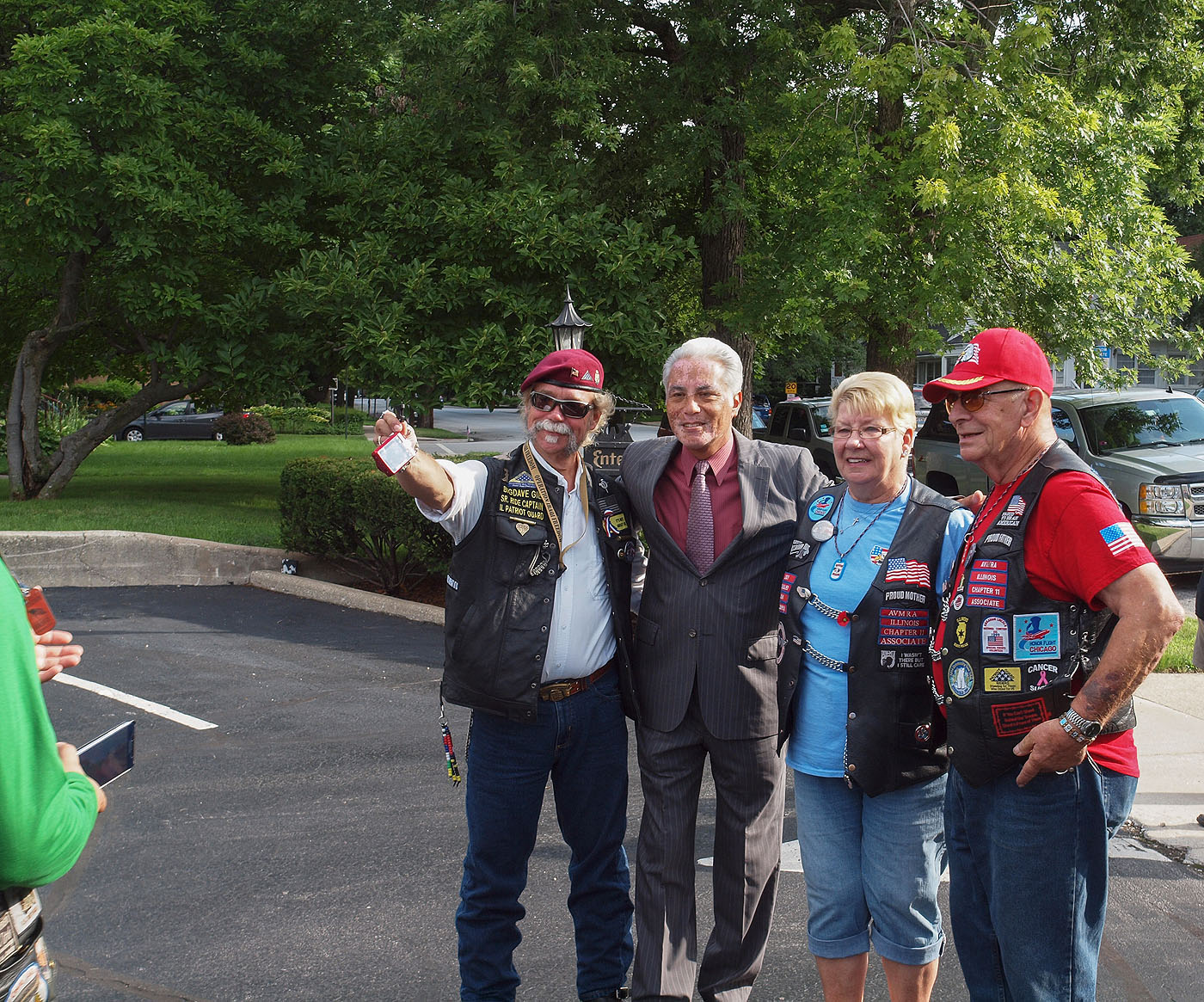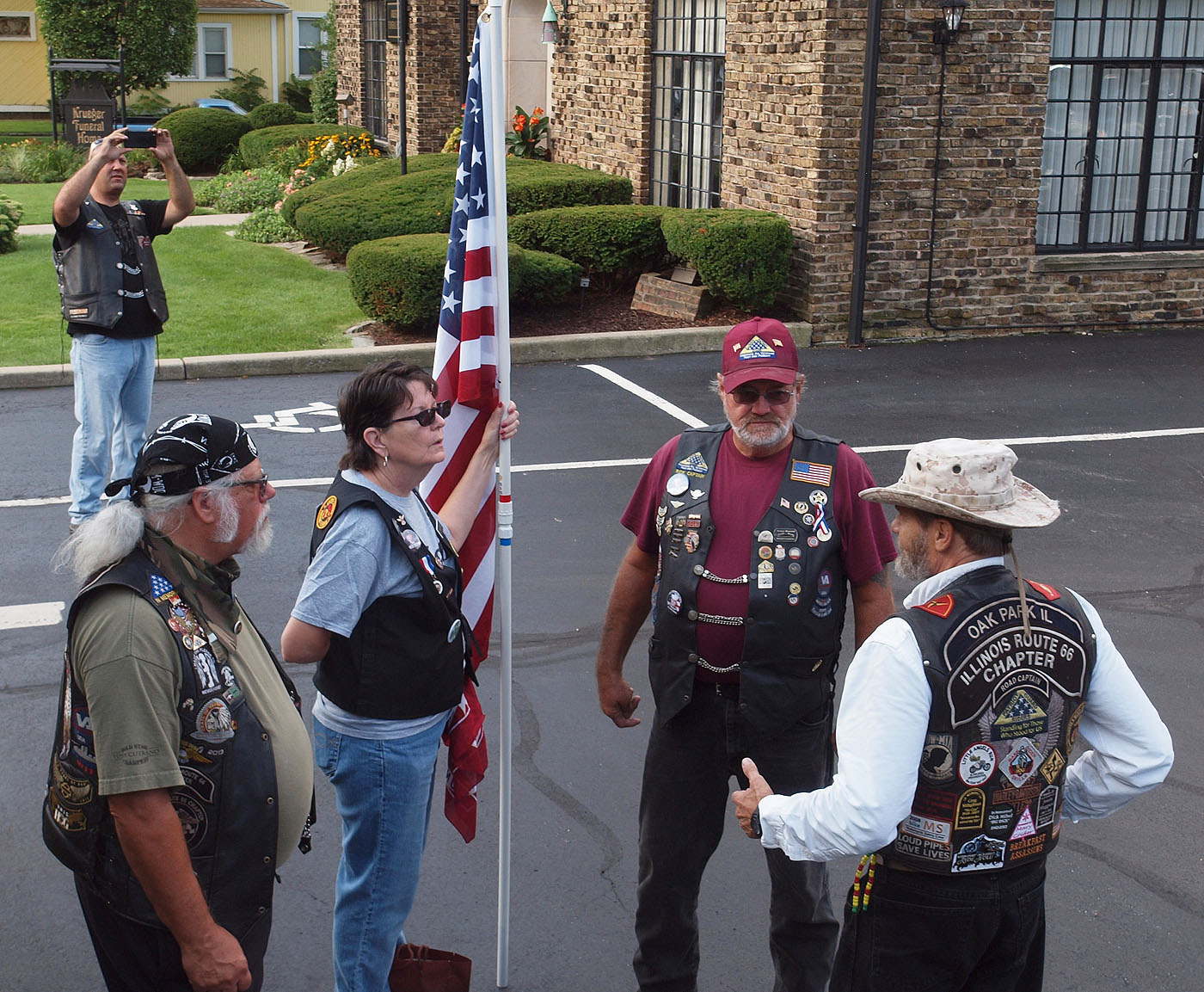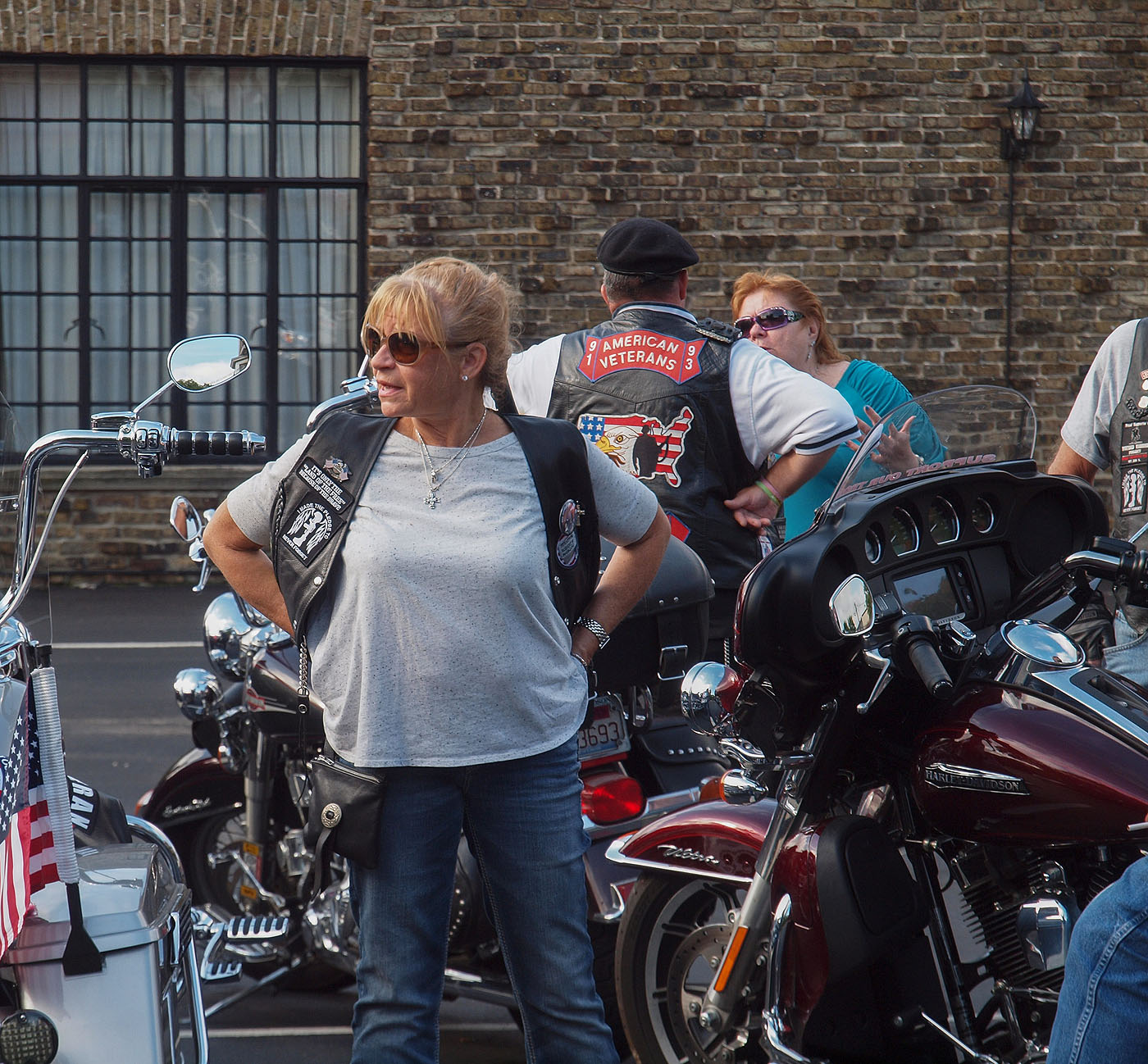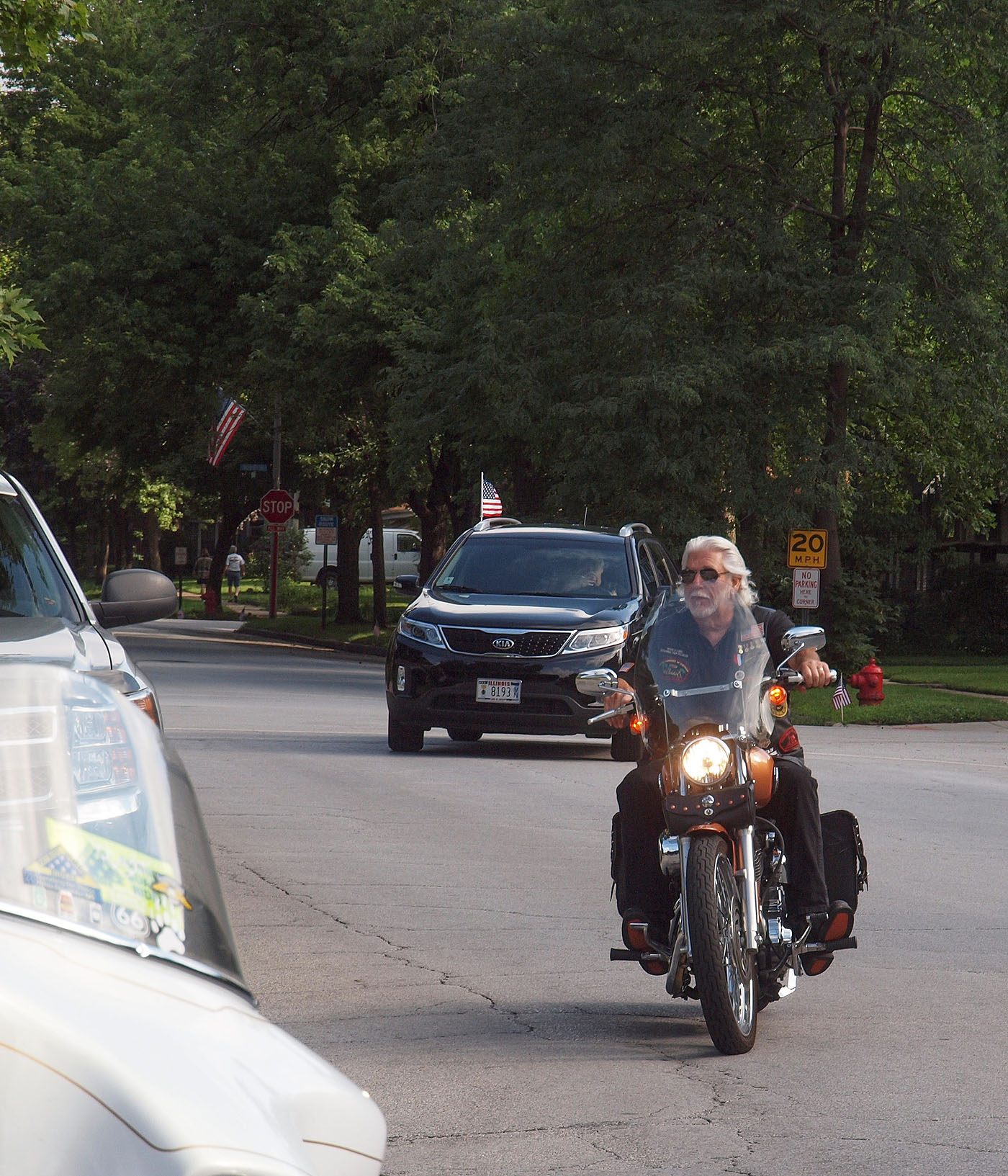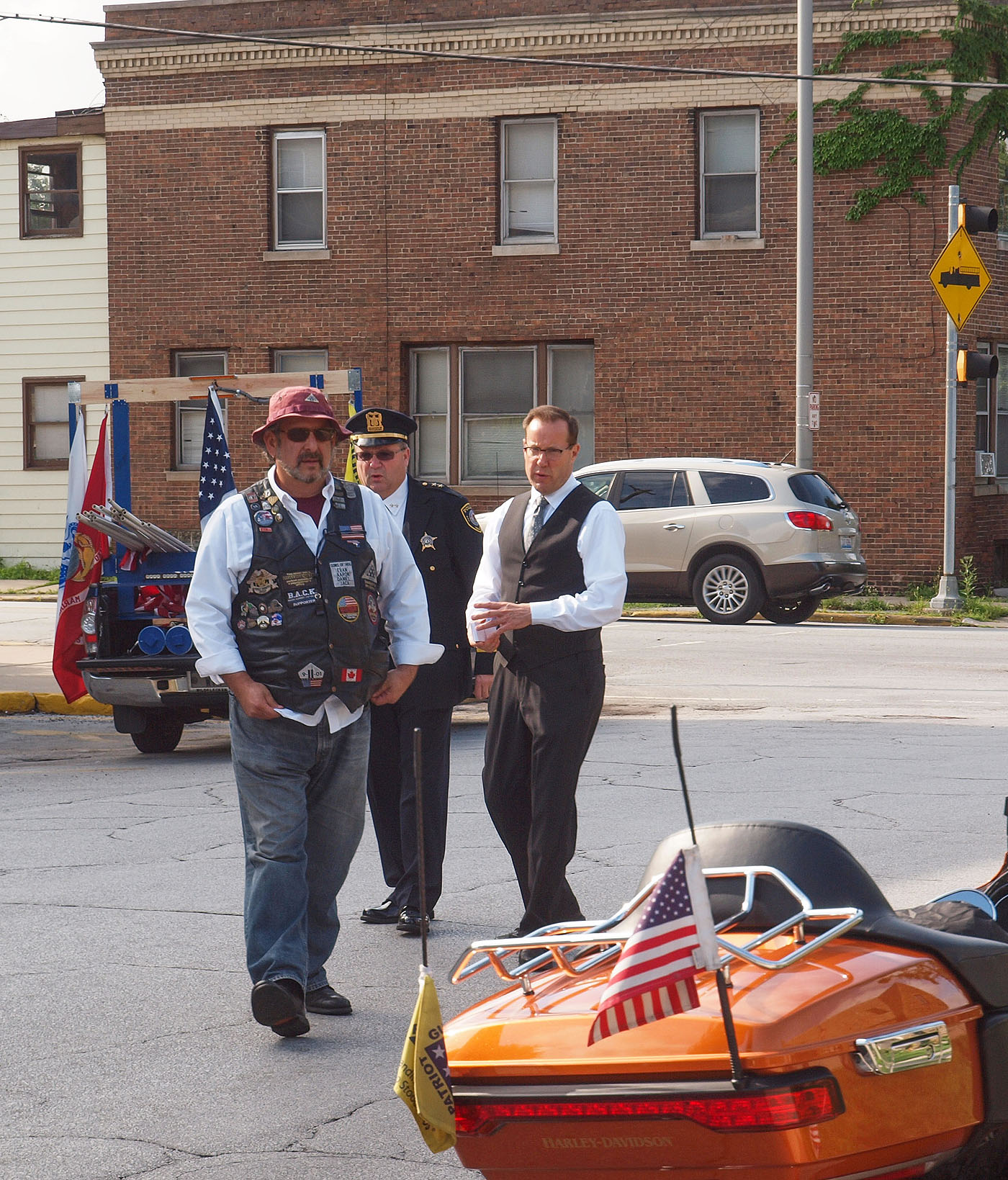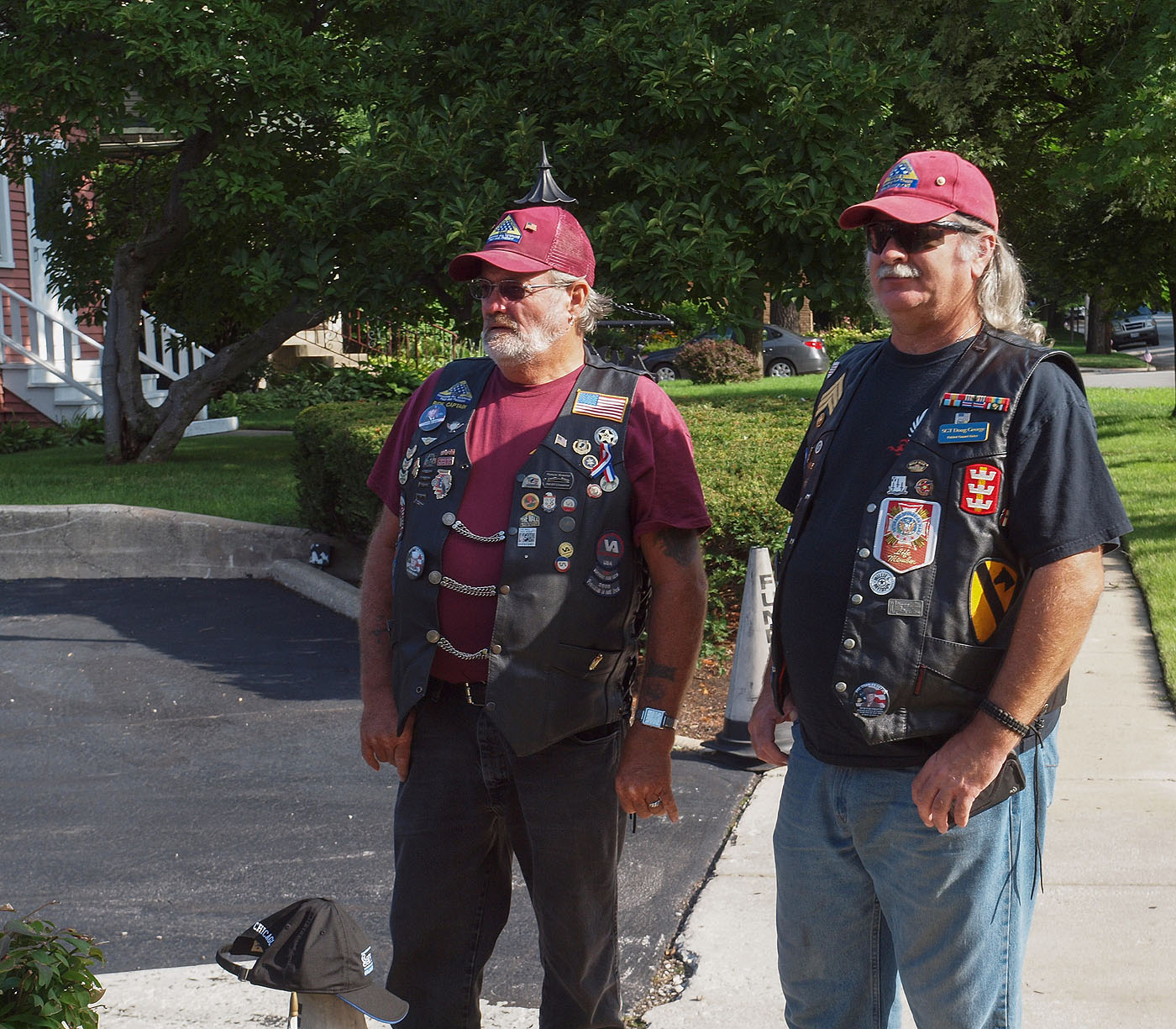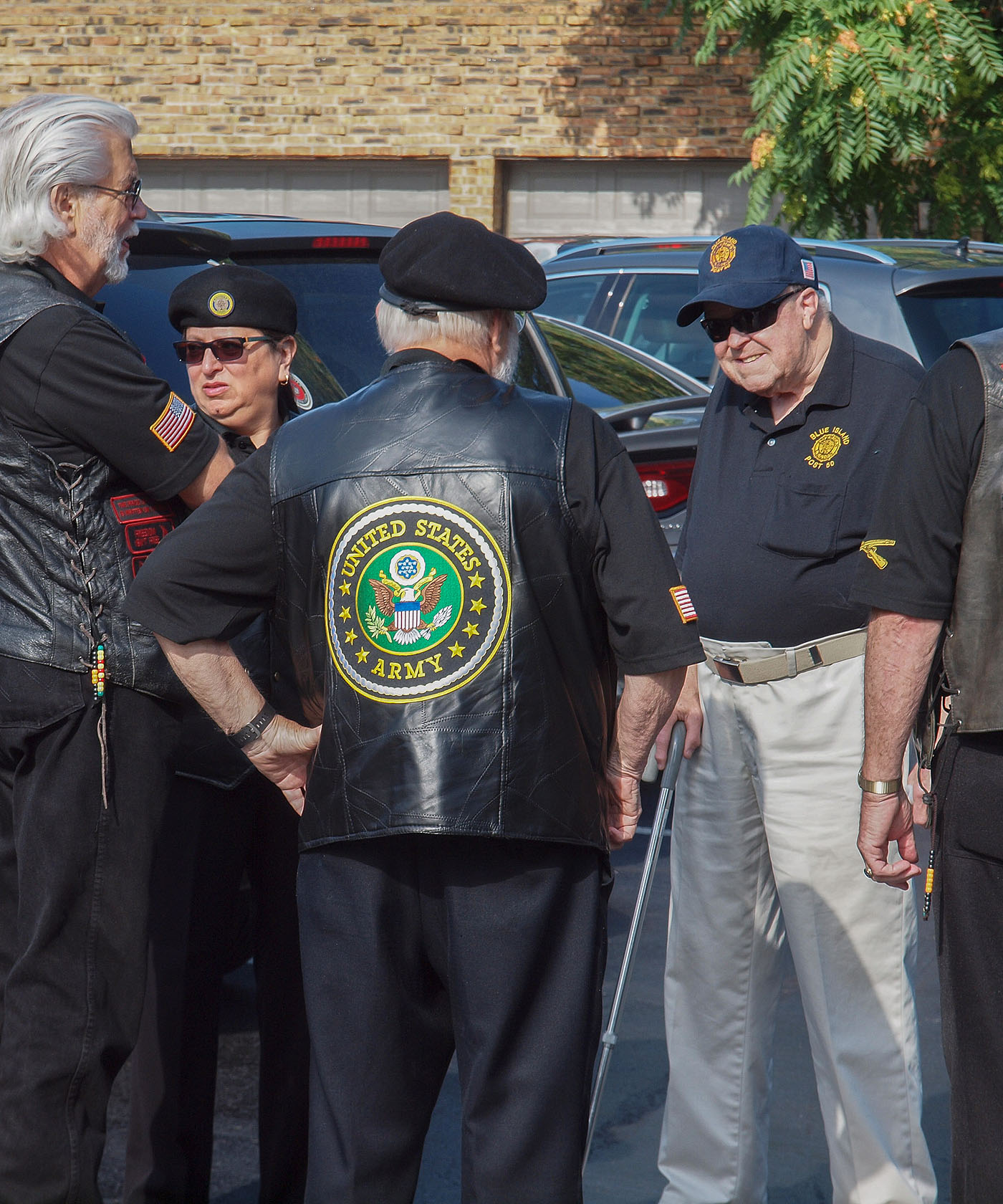 Assembled, Rob briefed.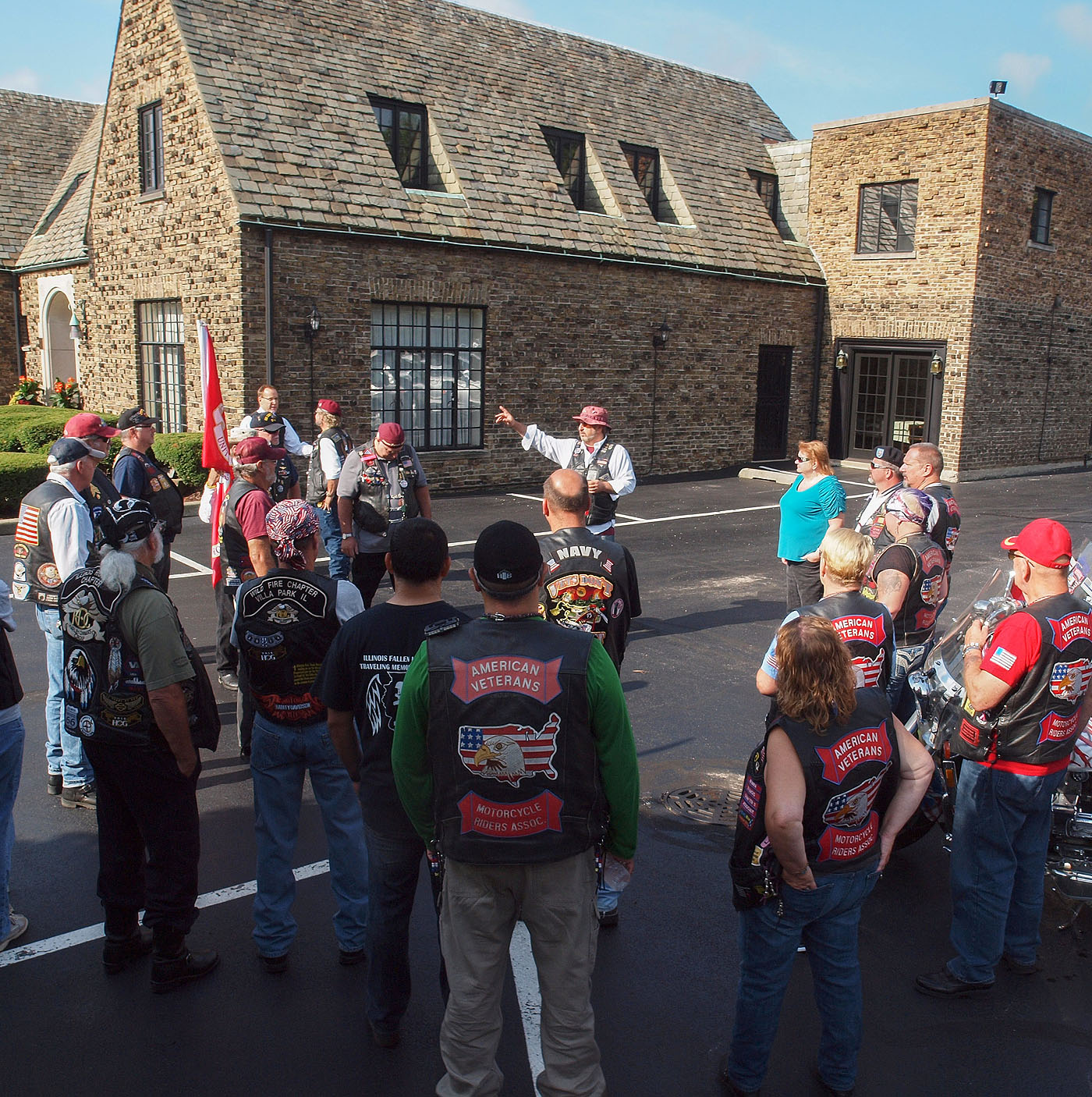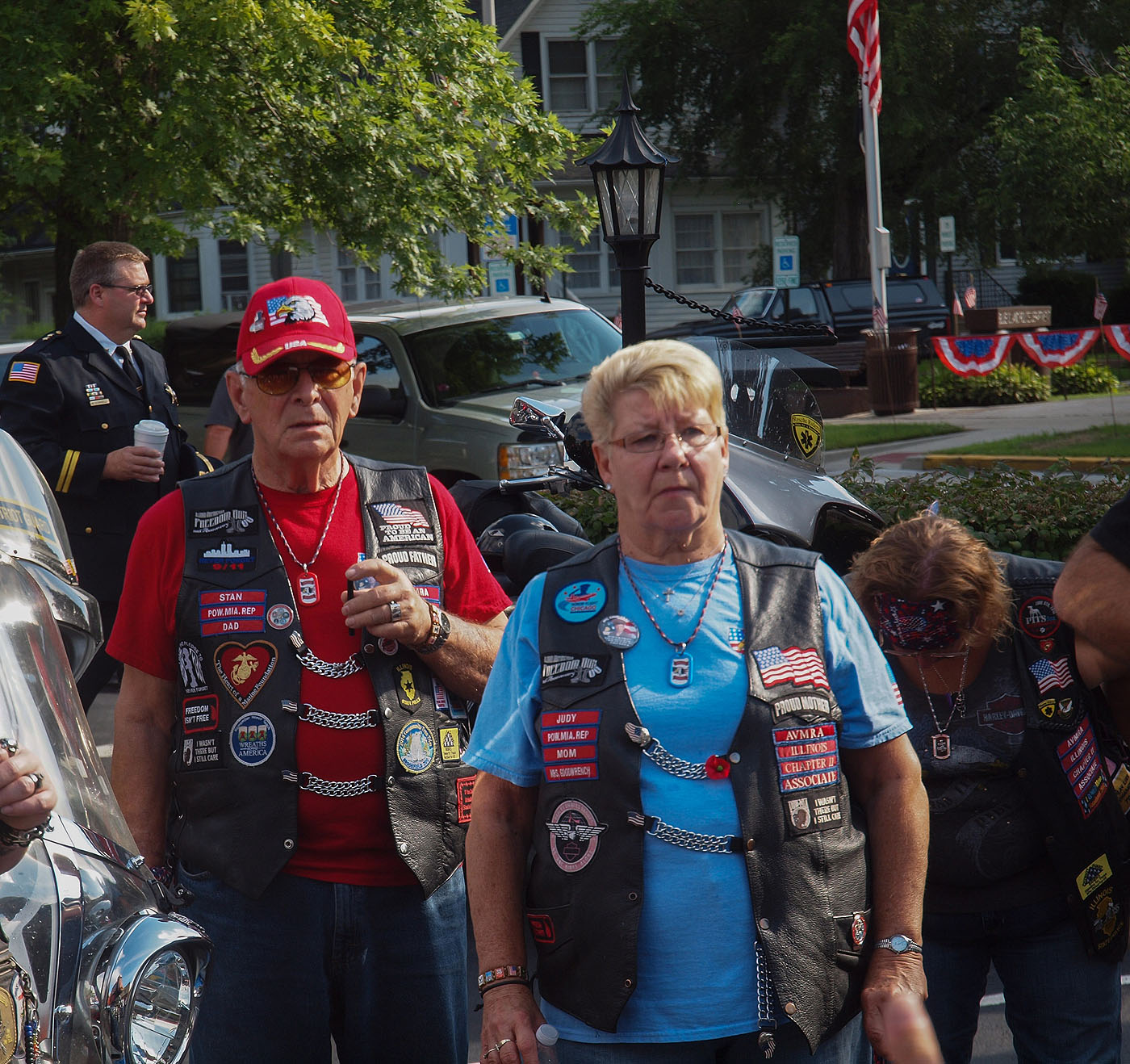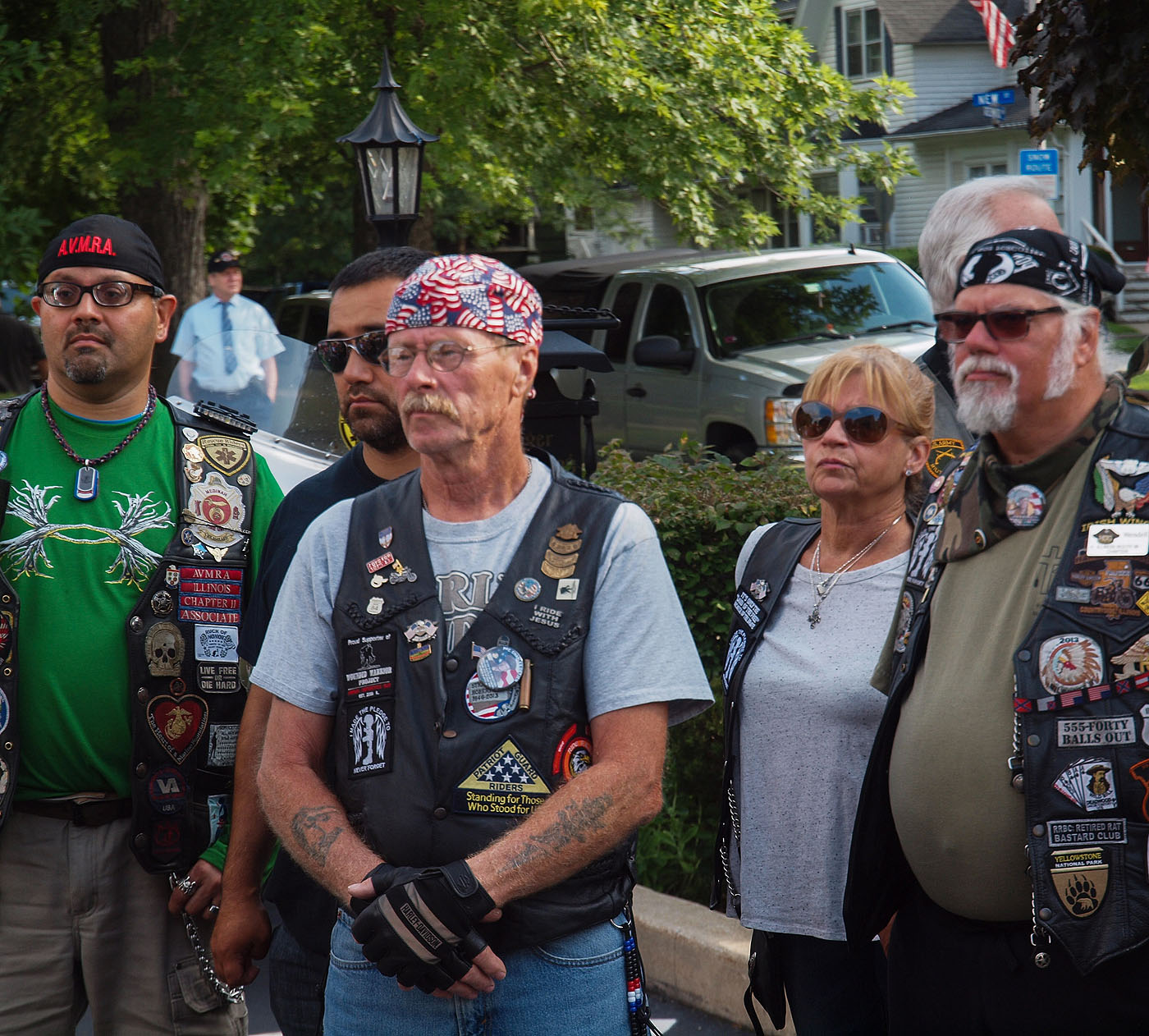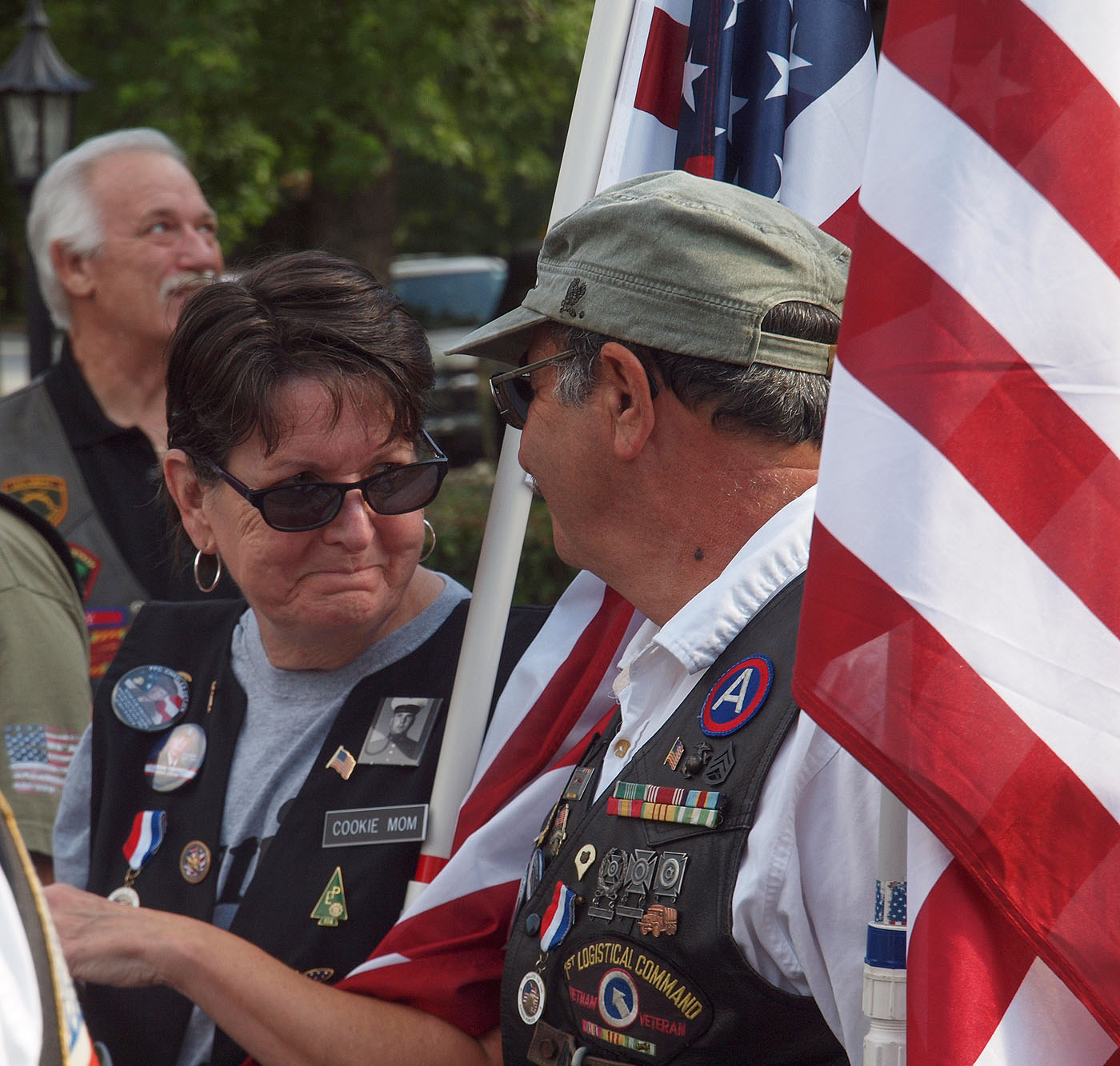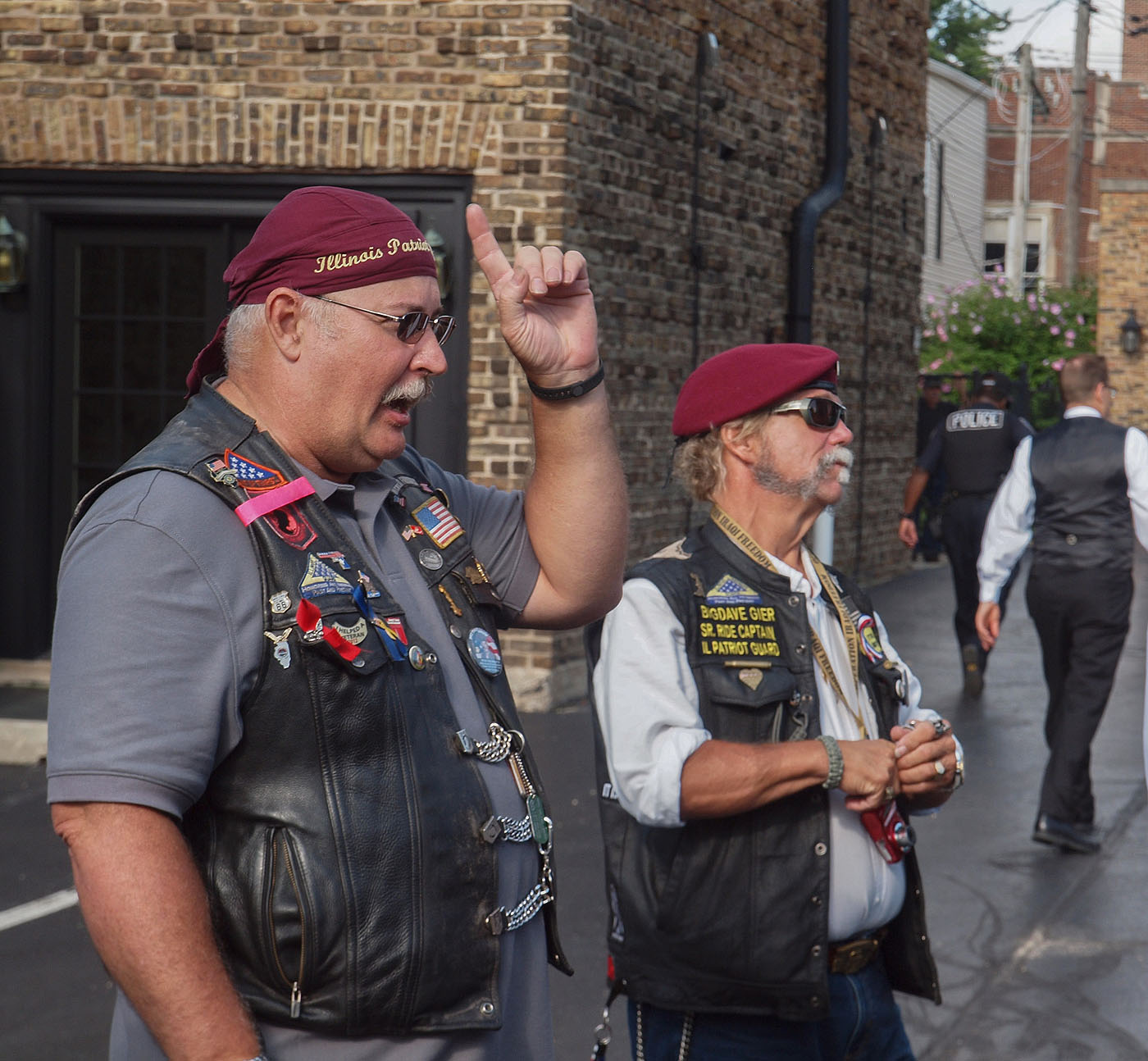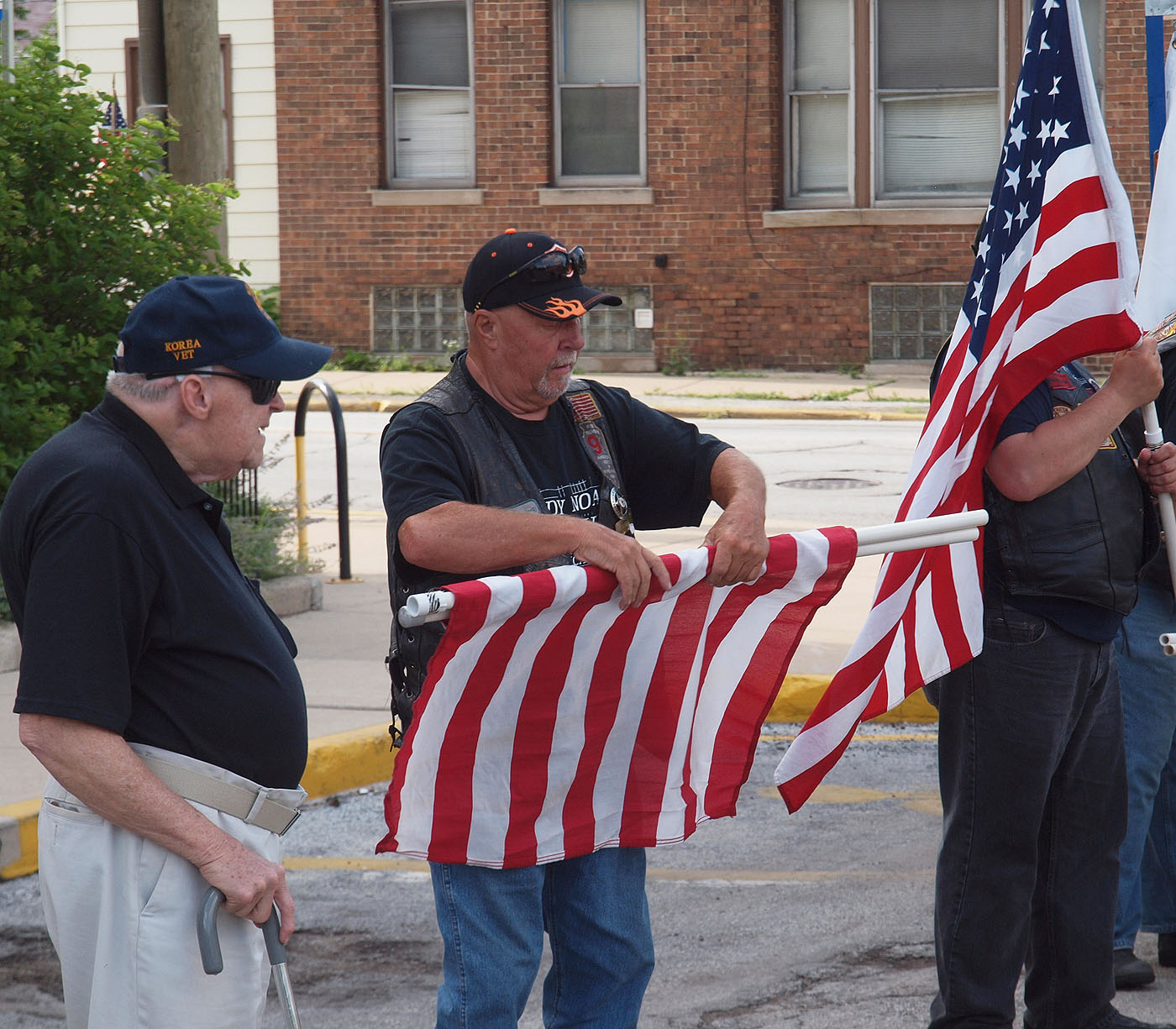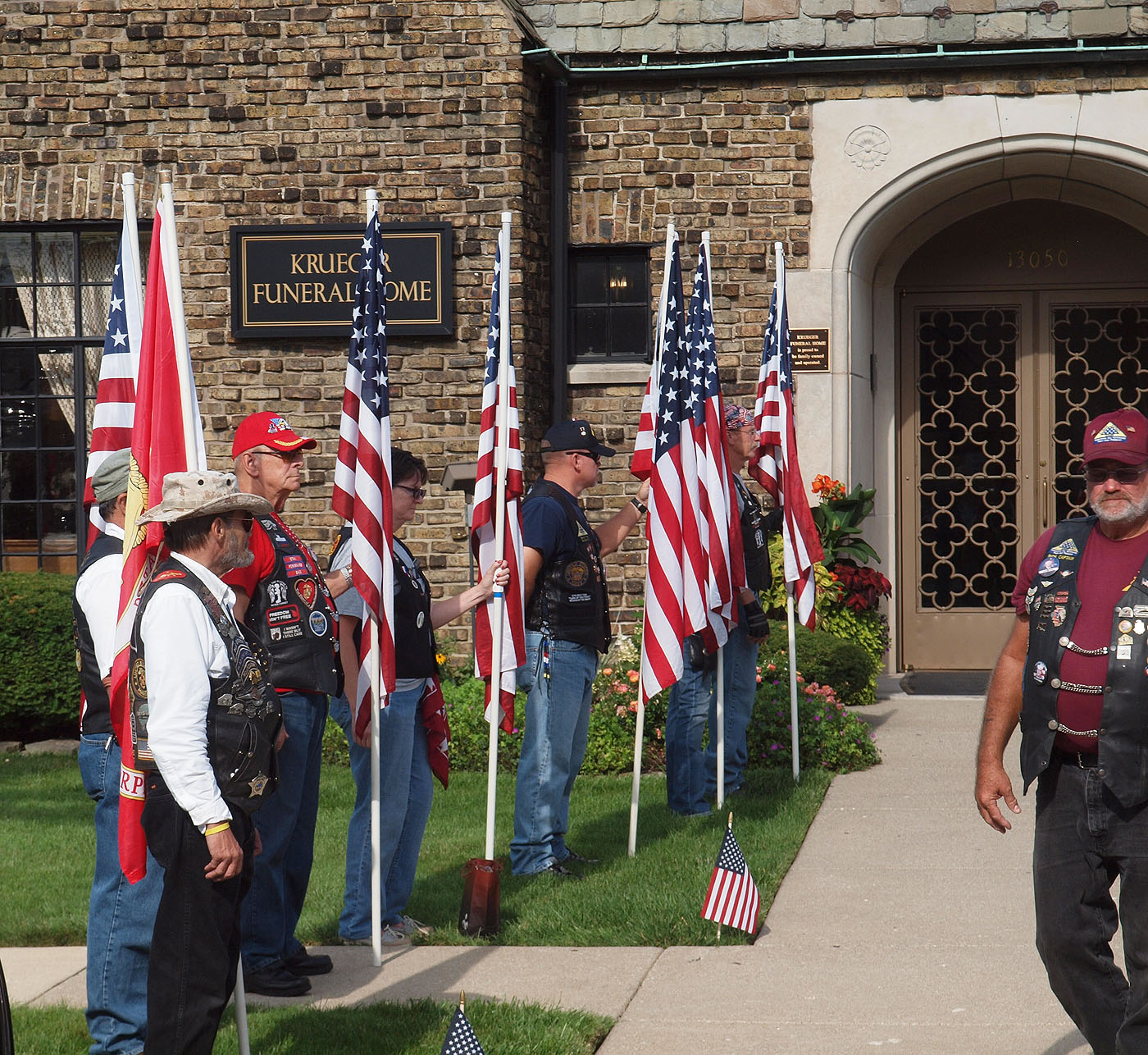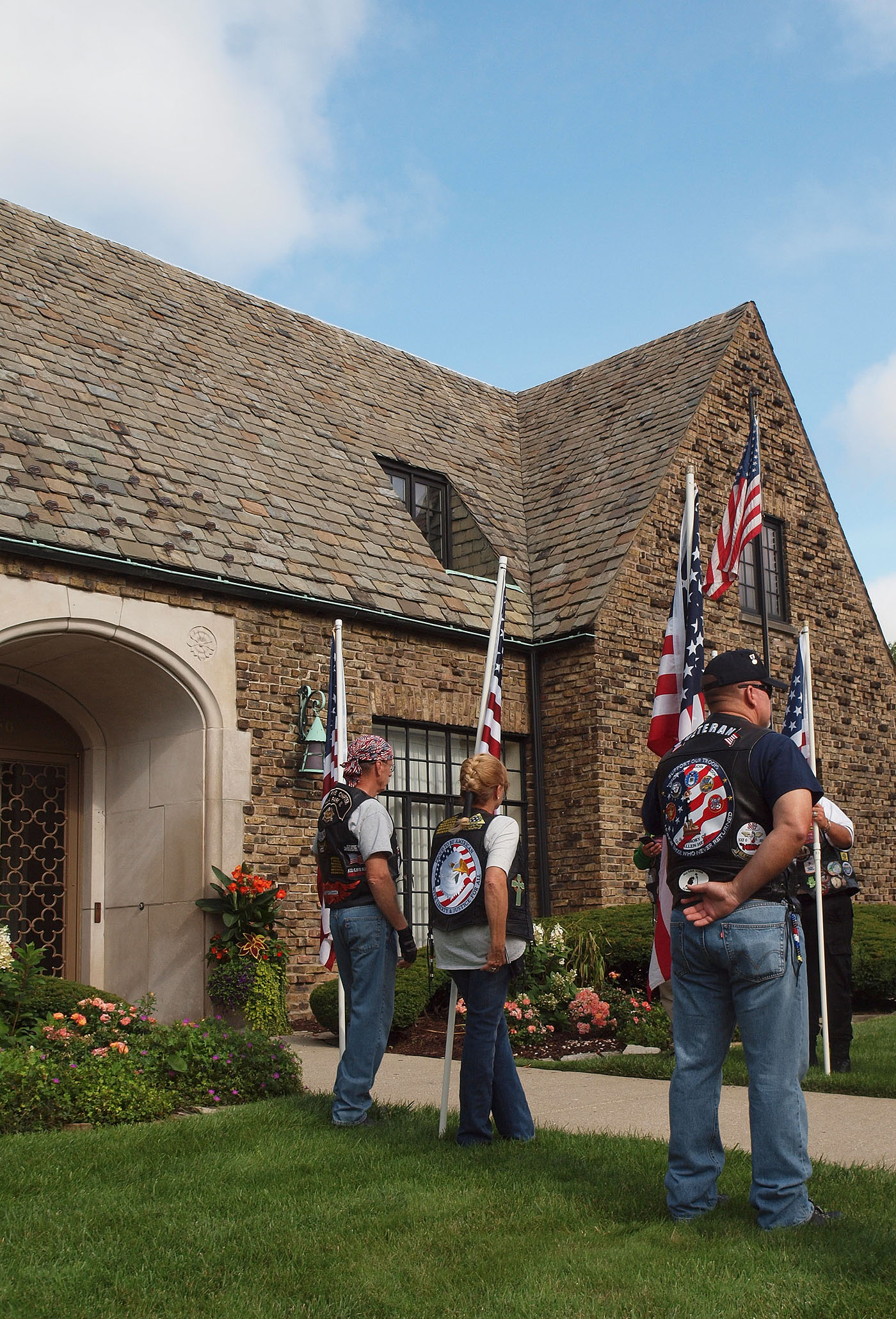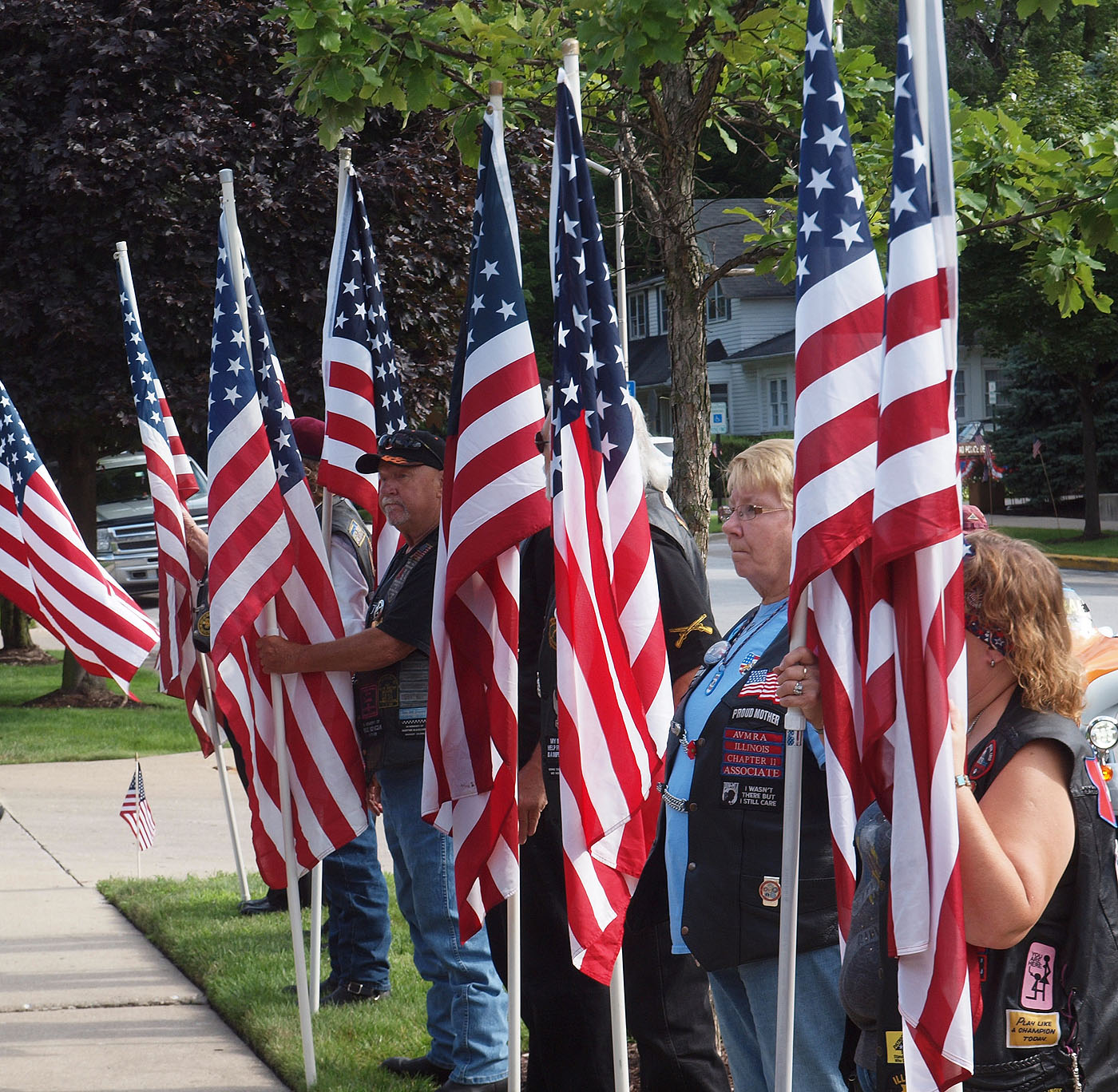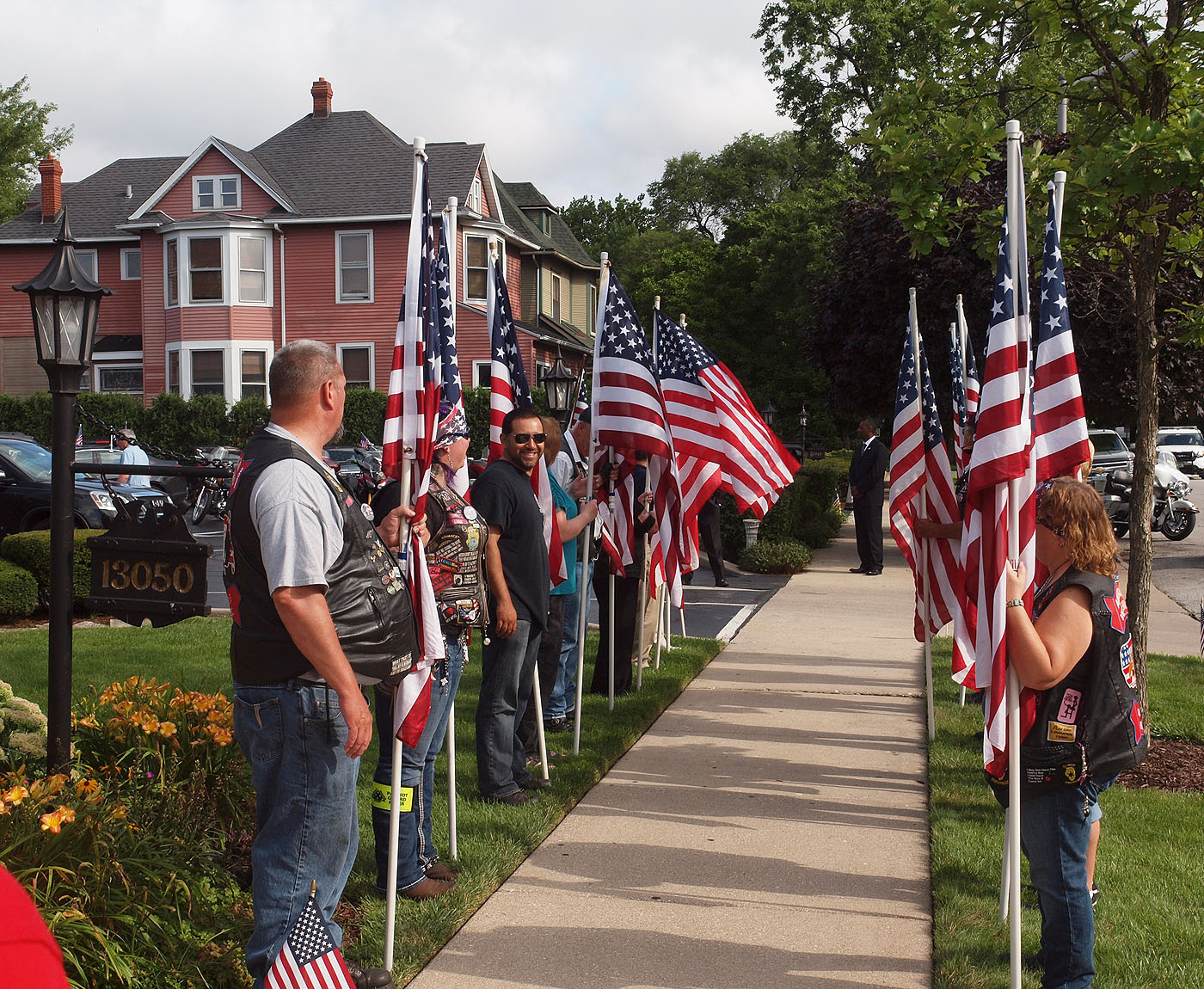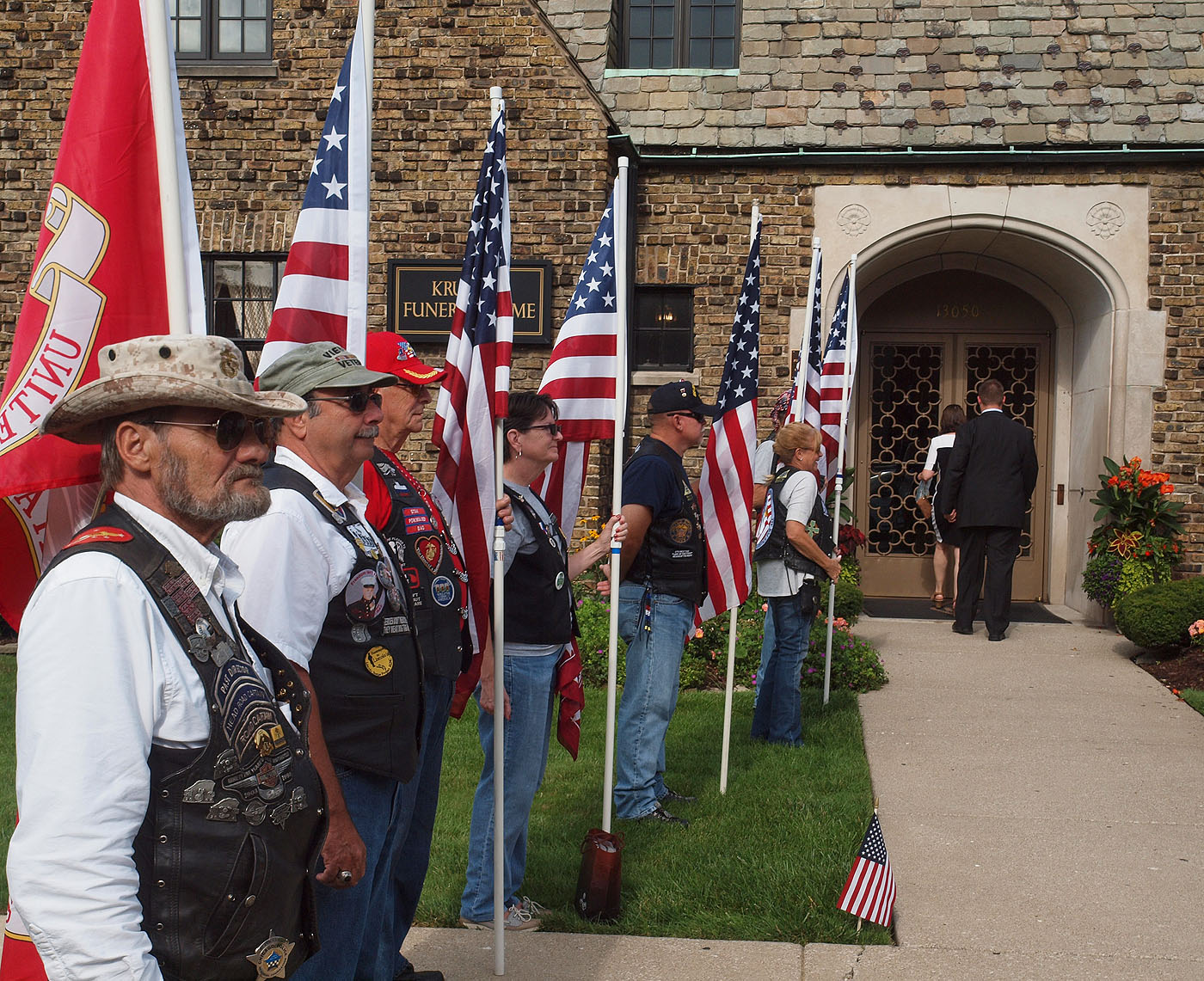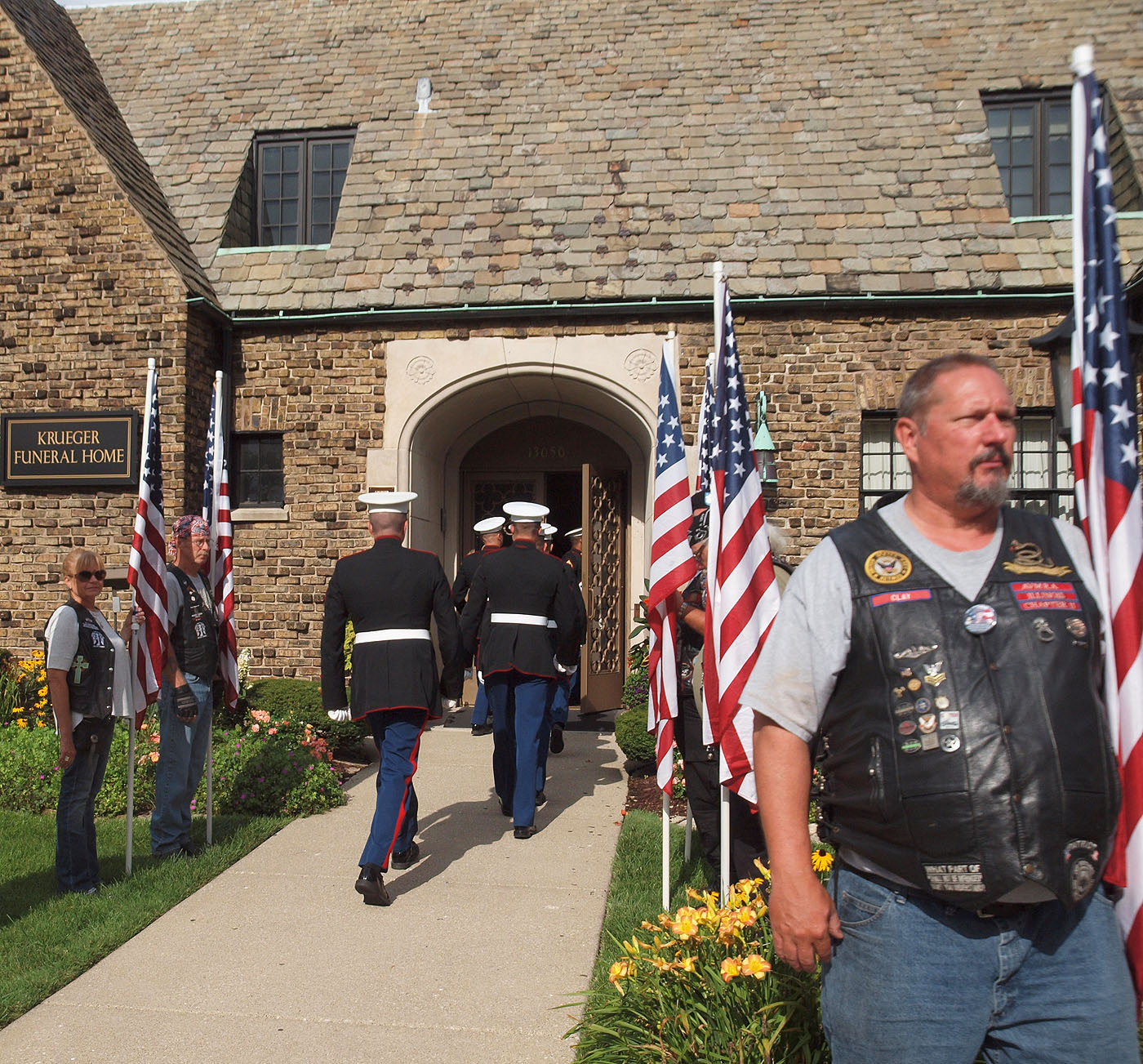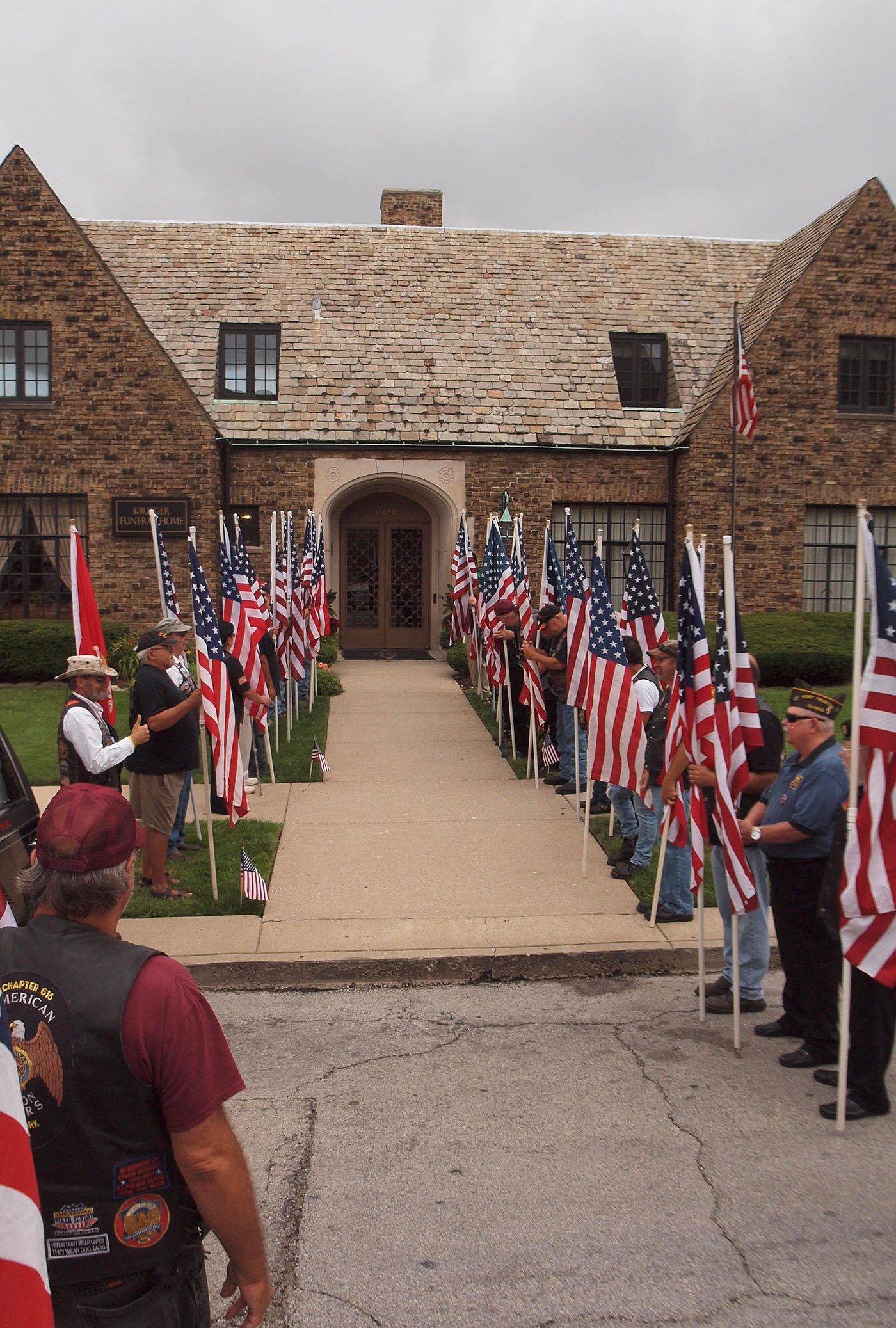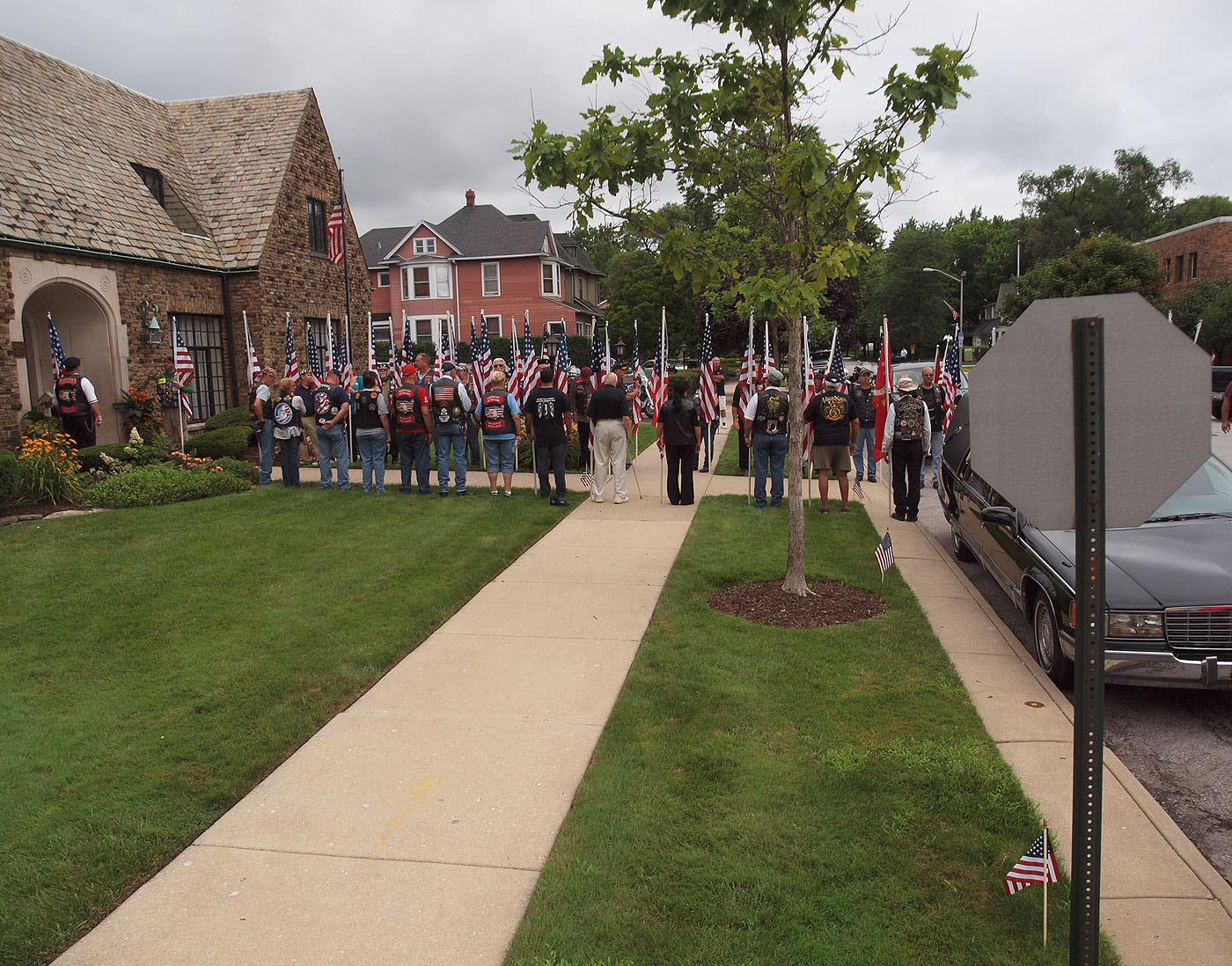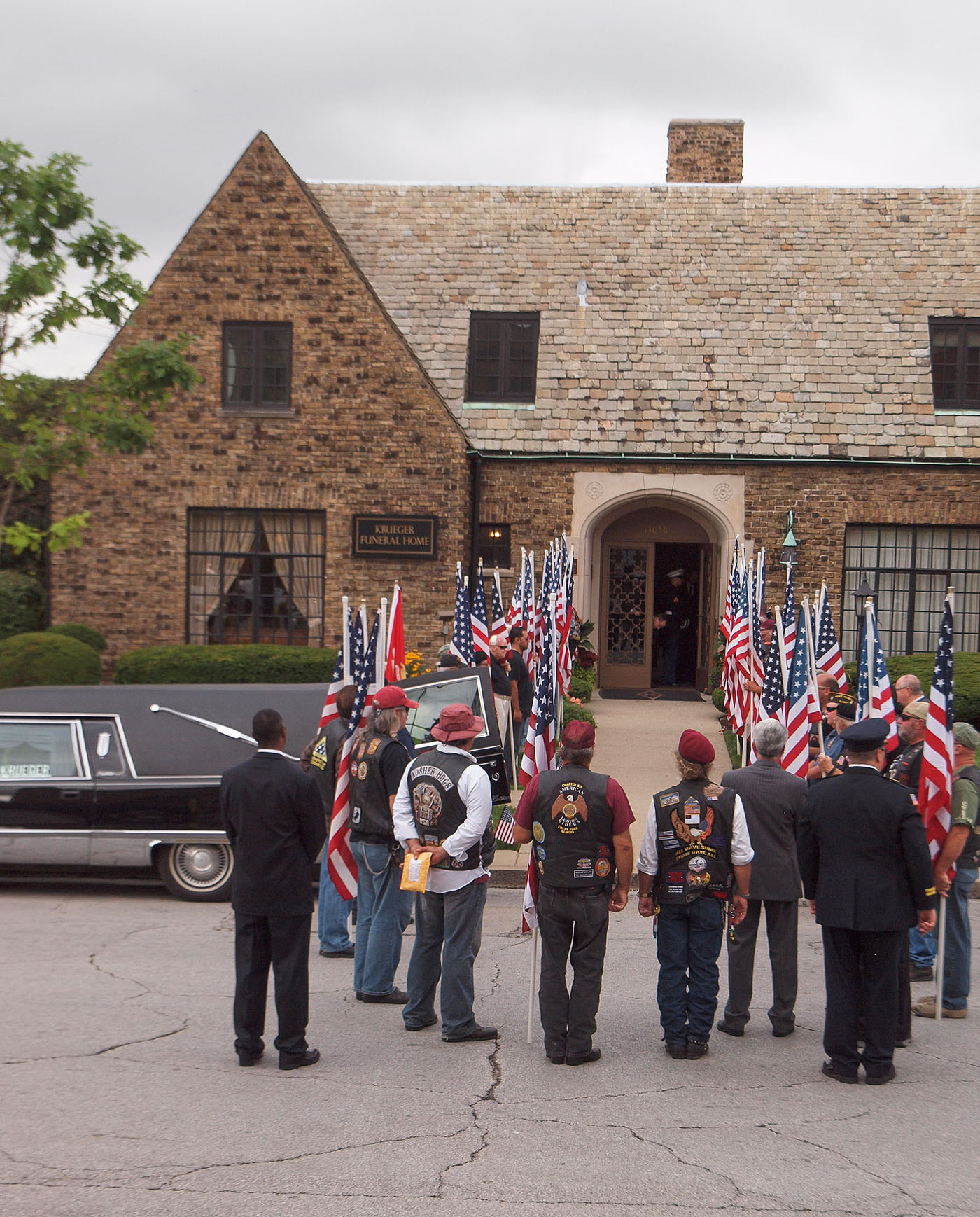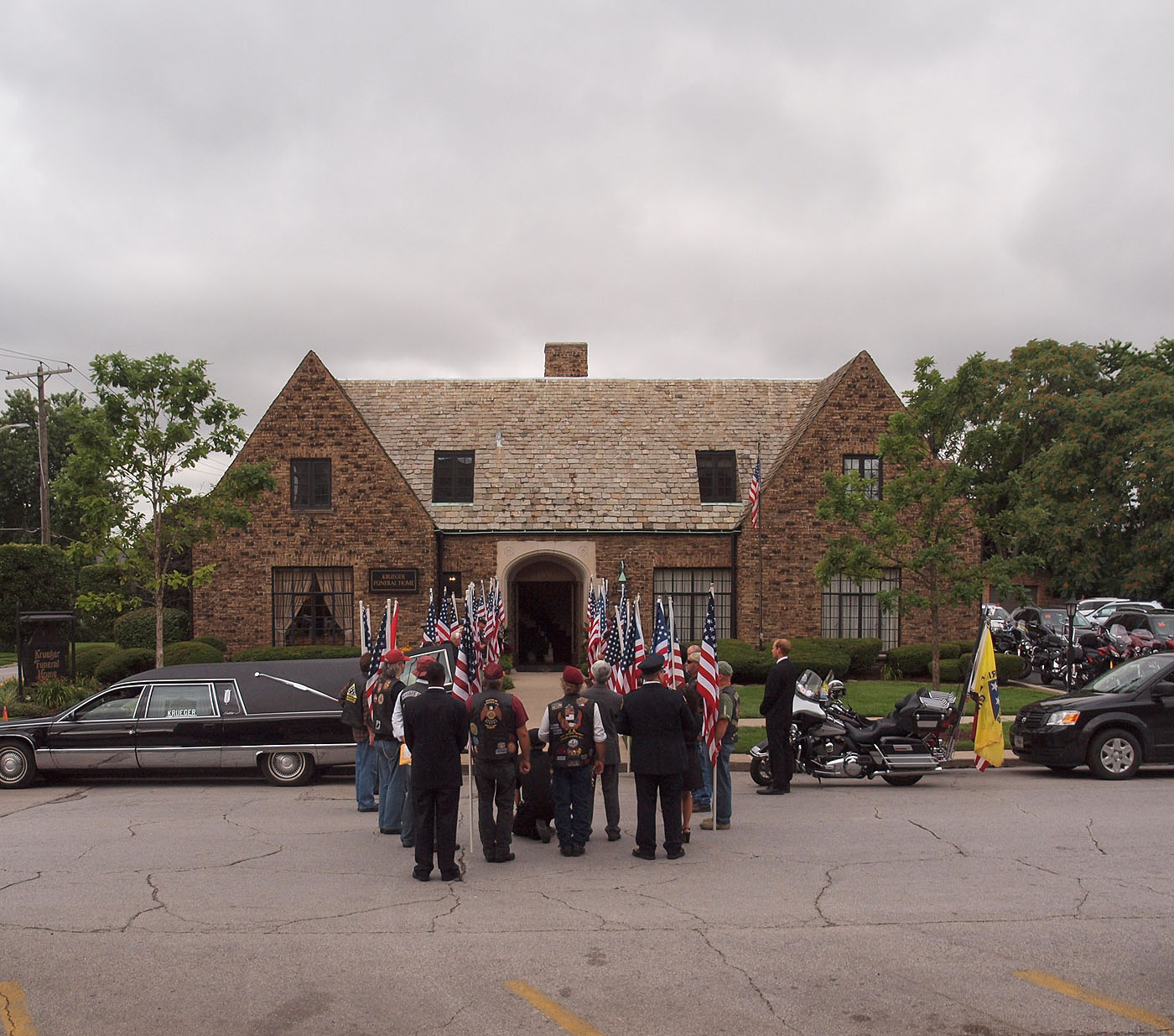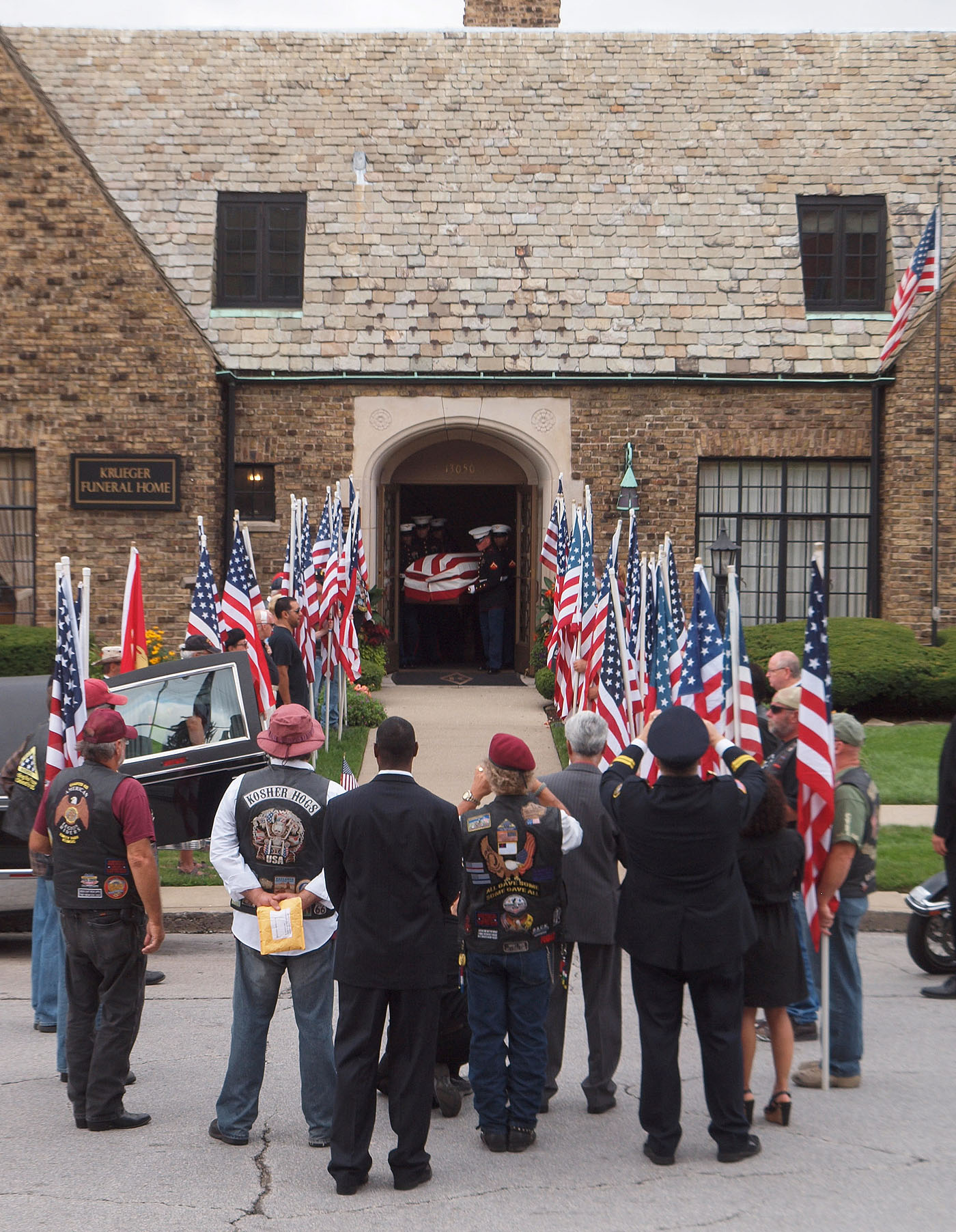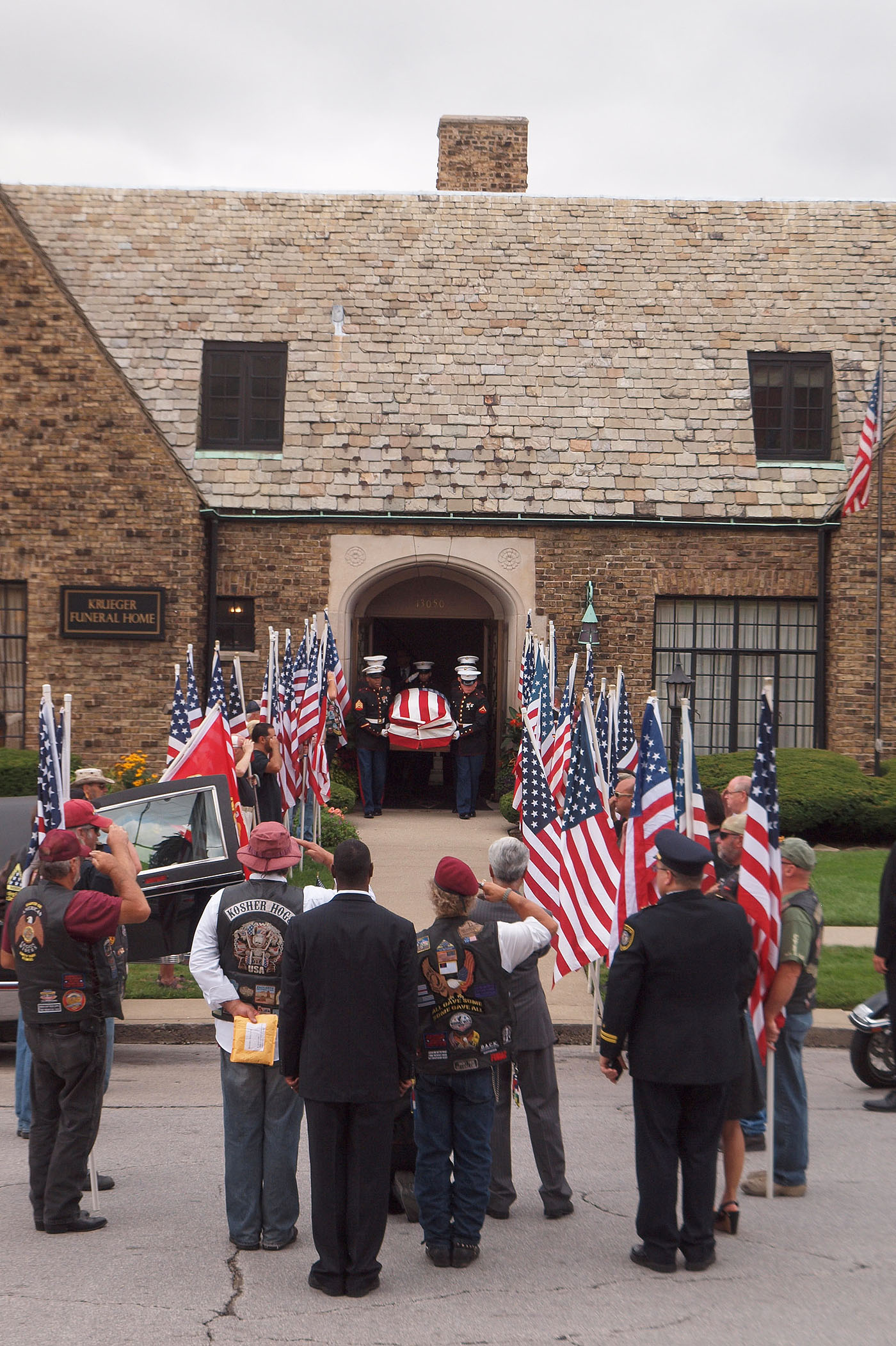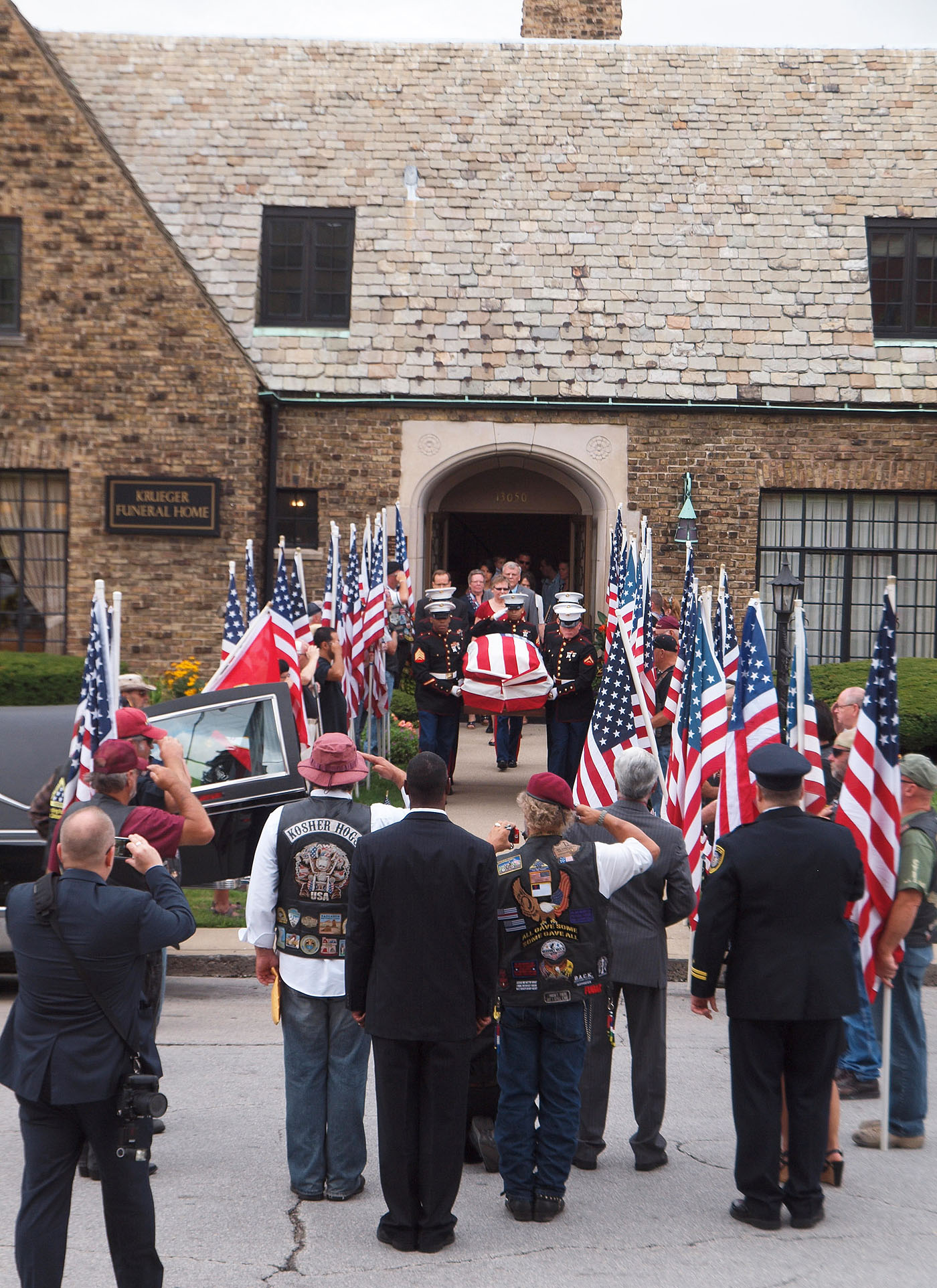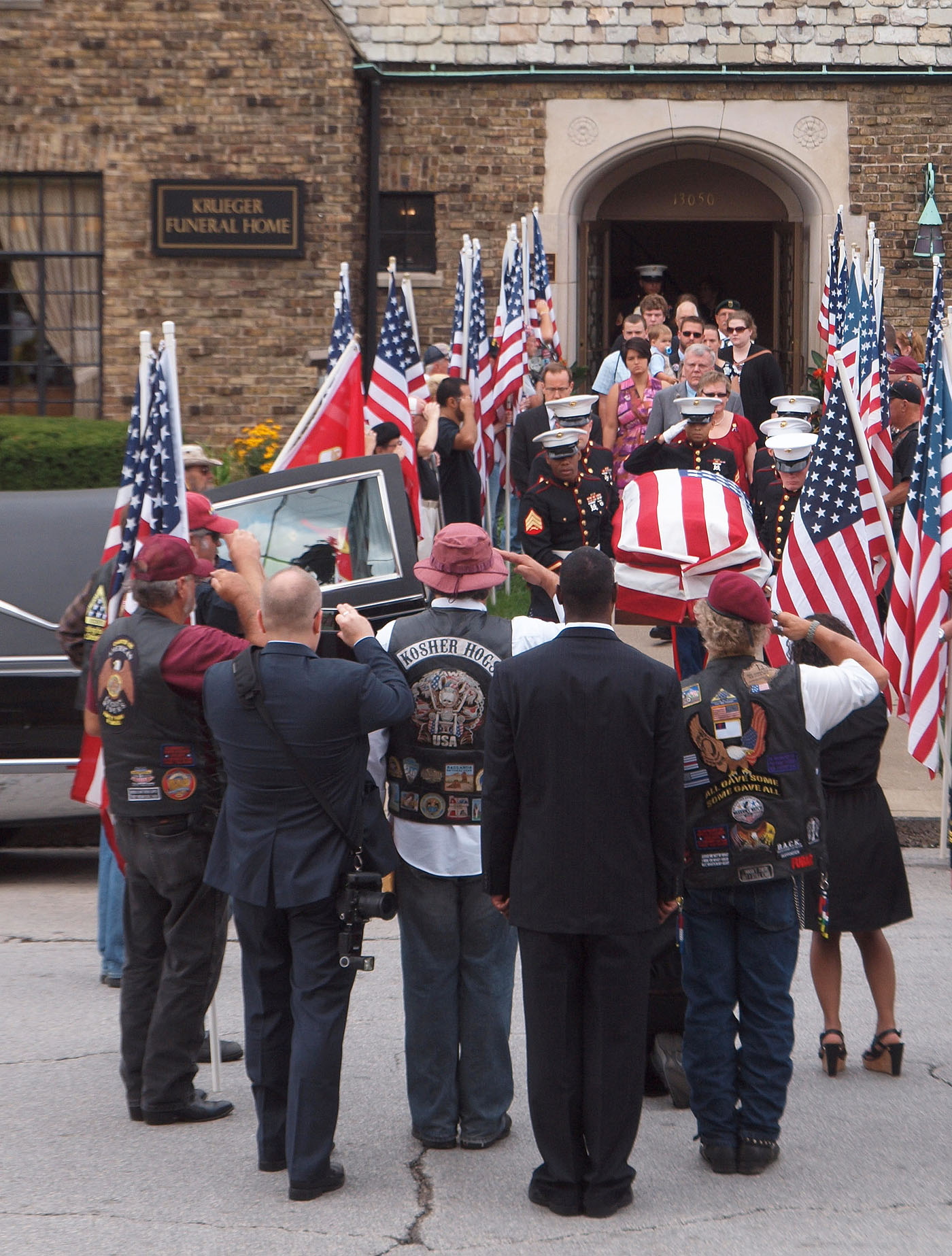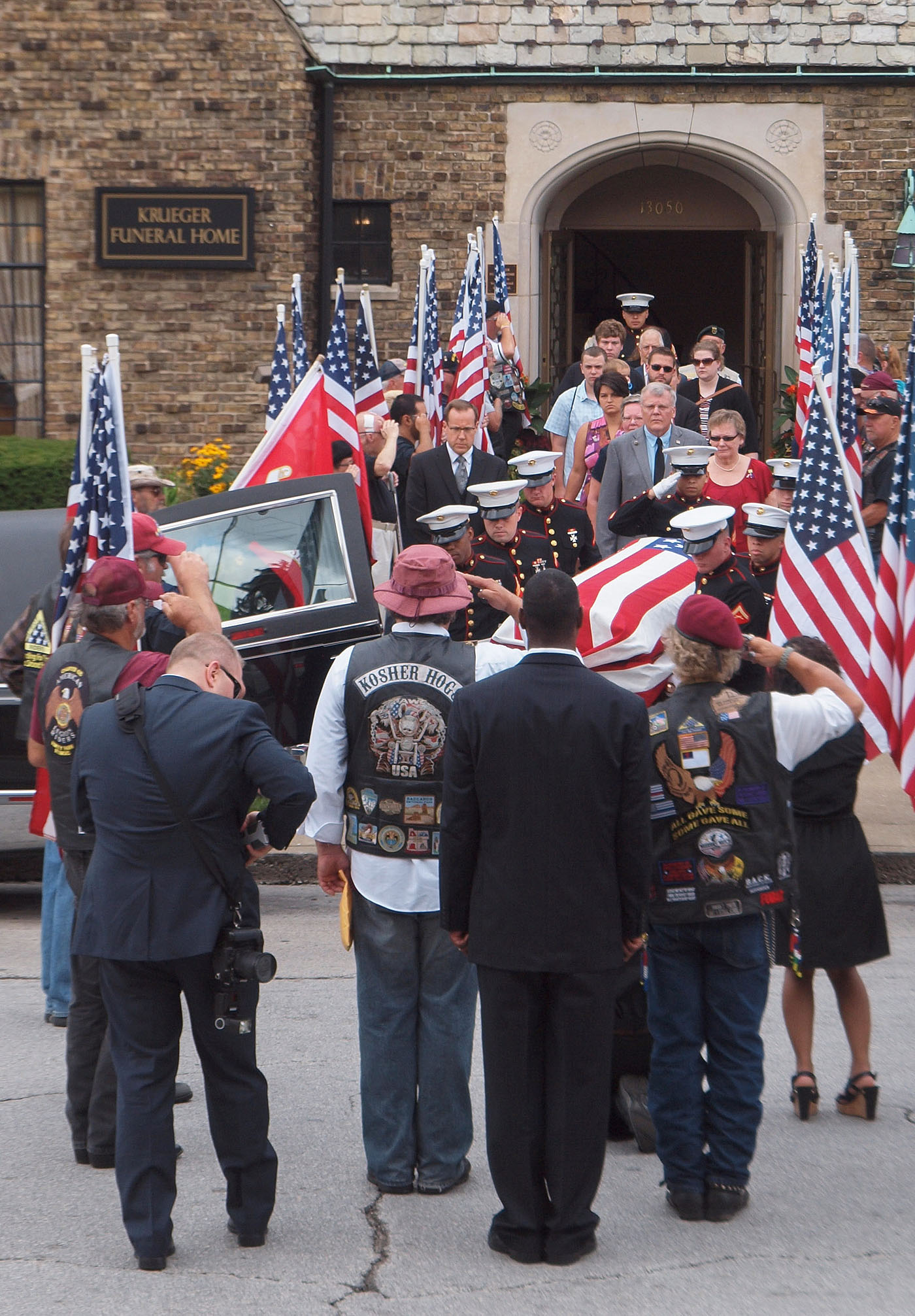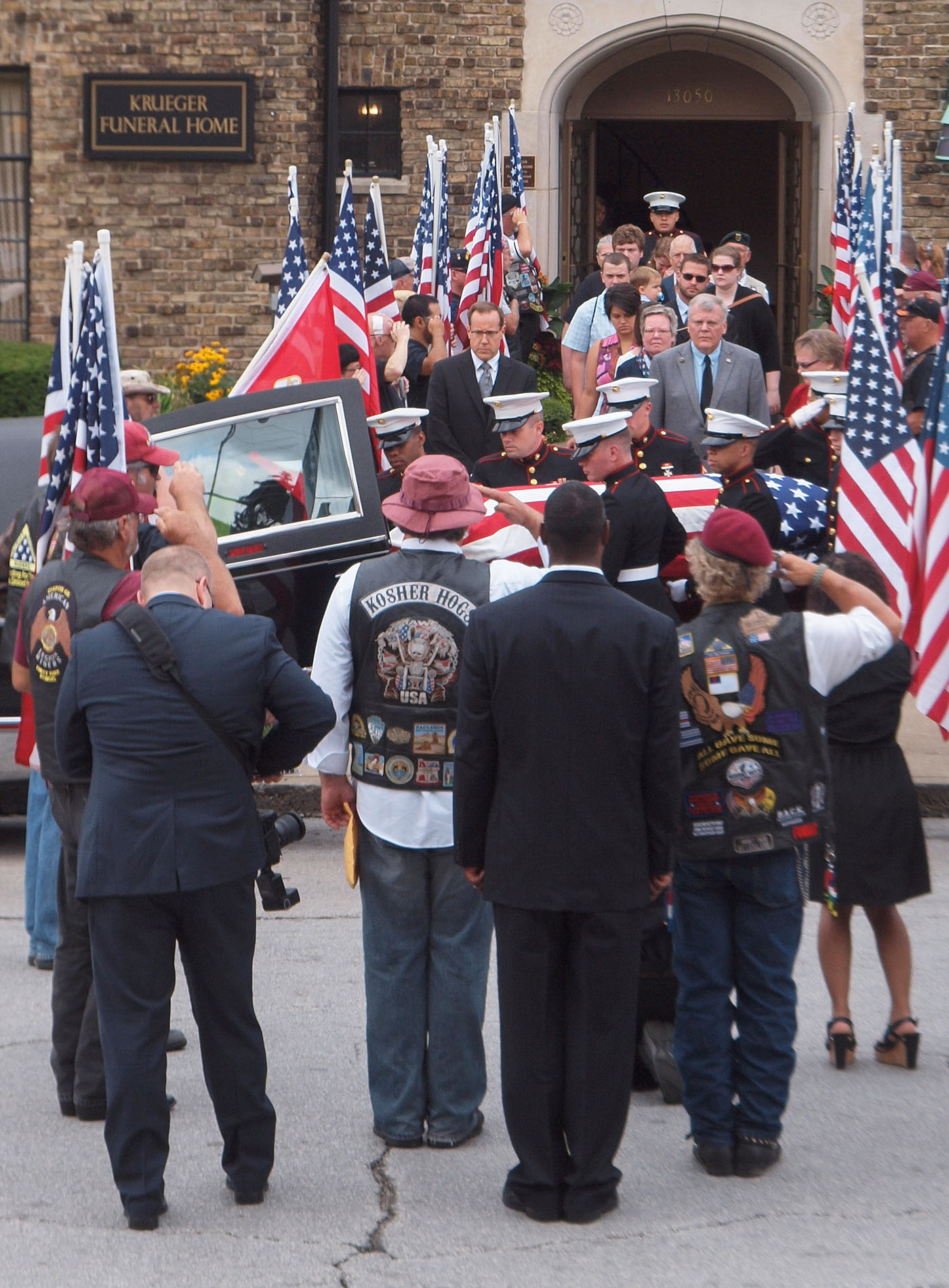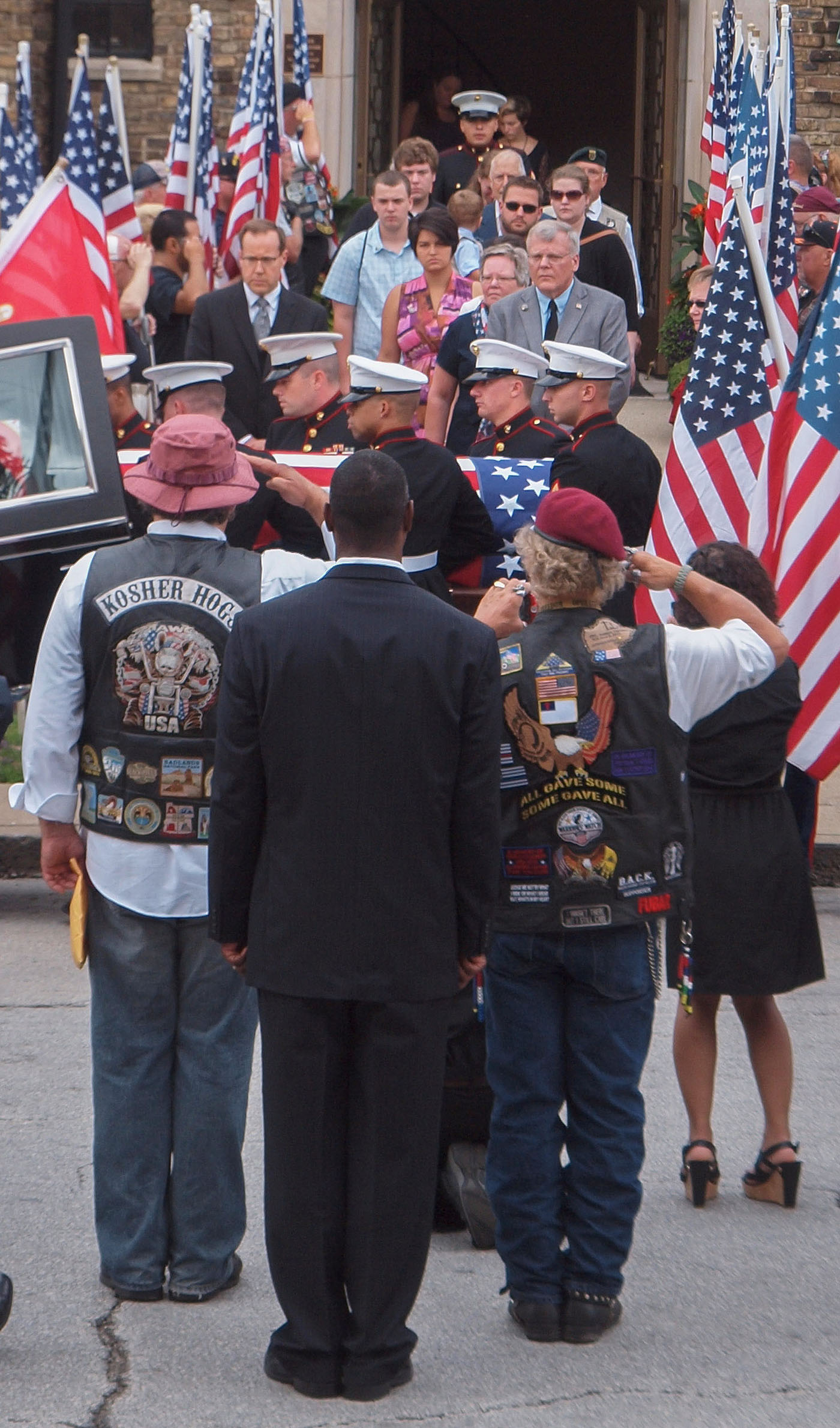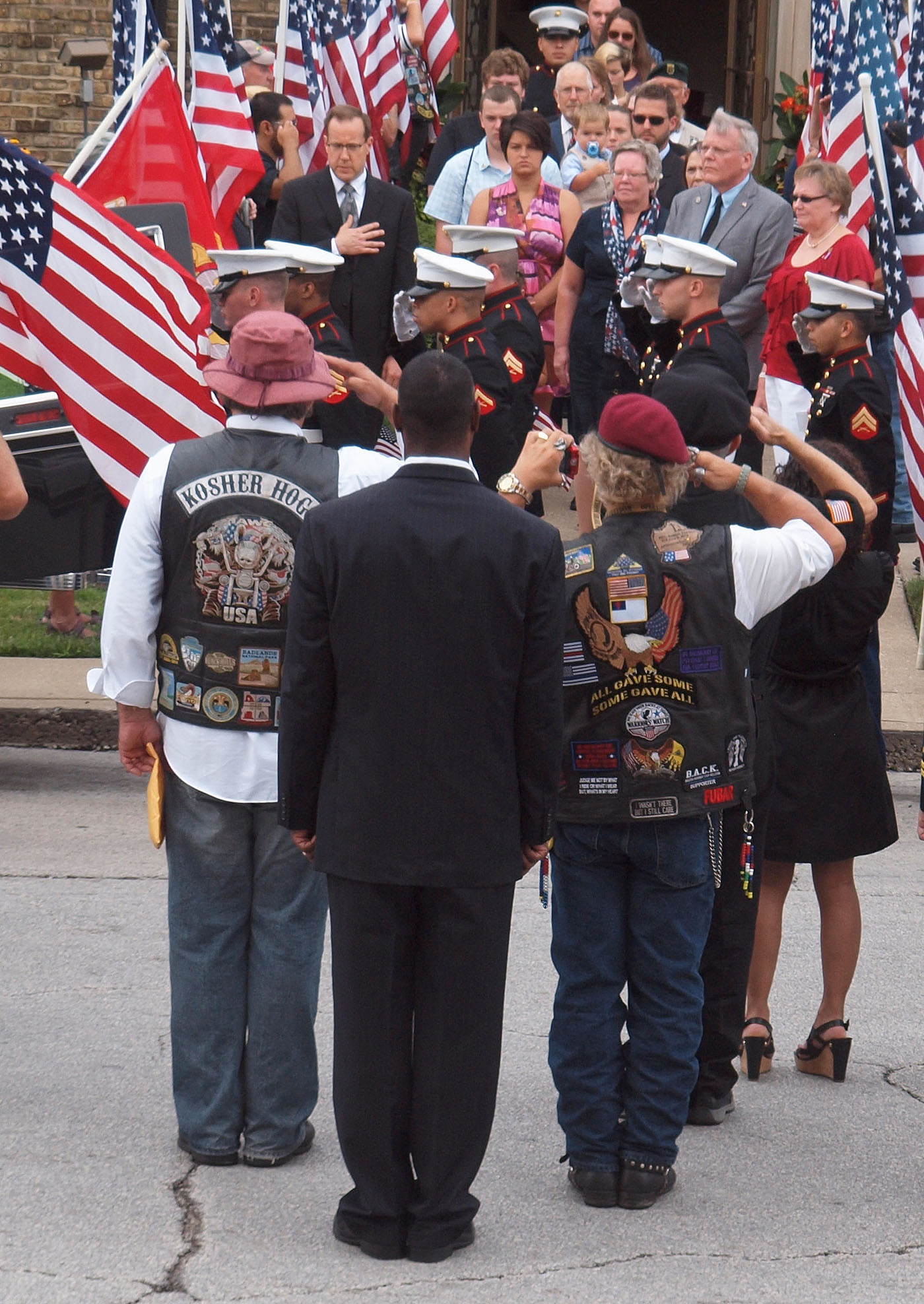 Charles is in the hearse and we proceeded to the cemetery.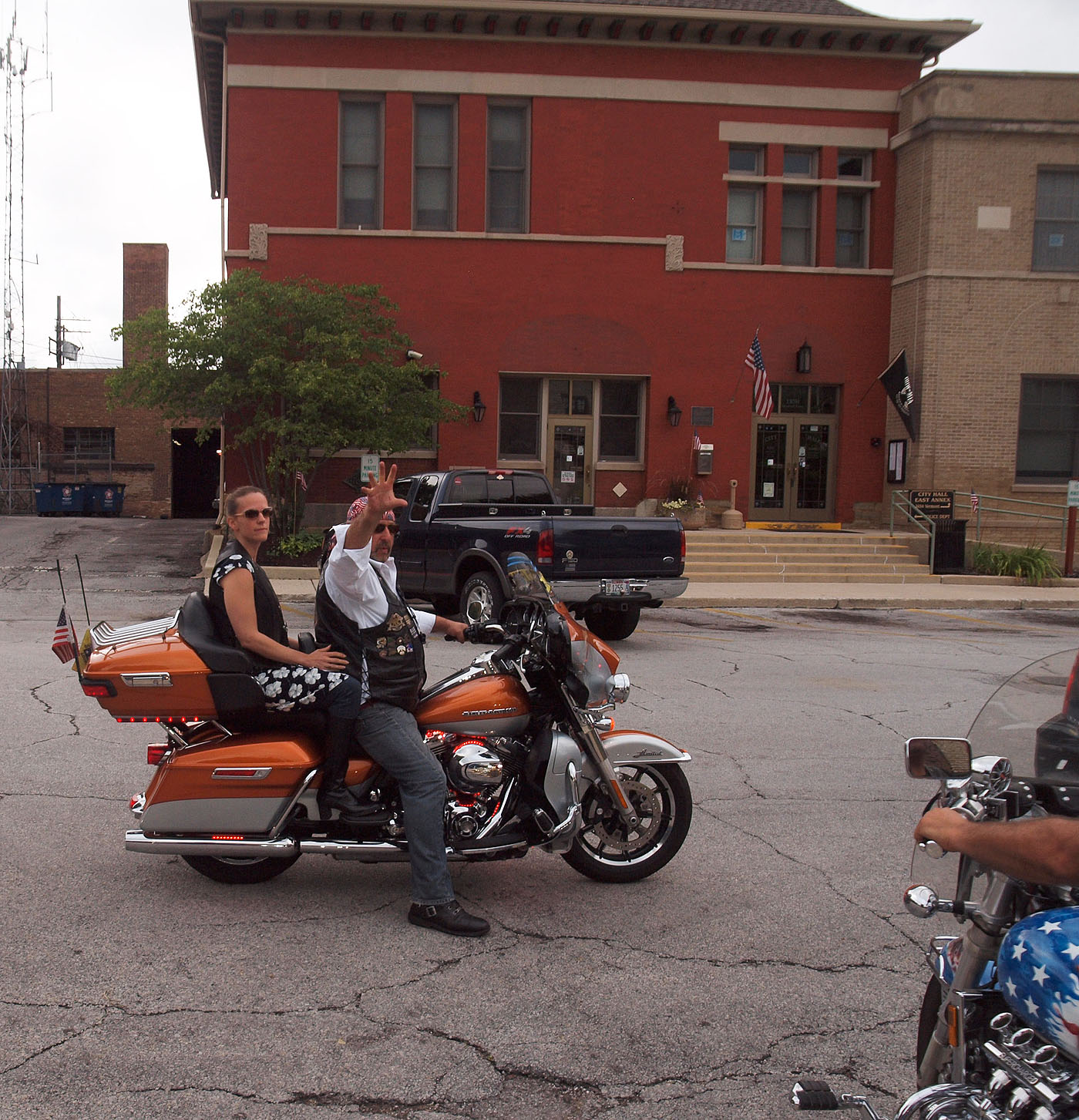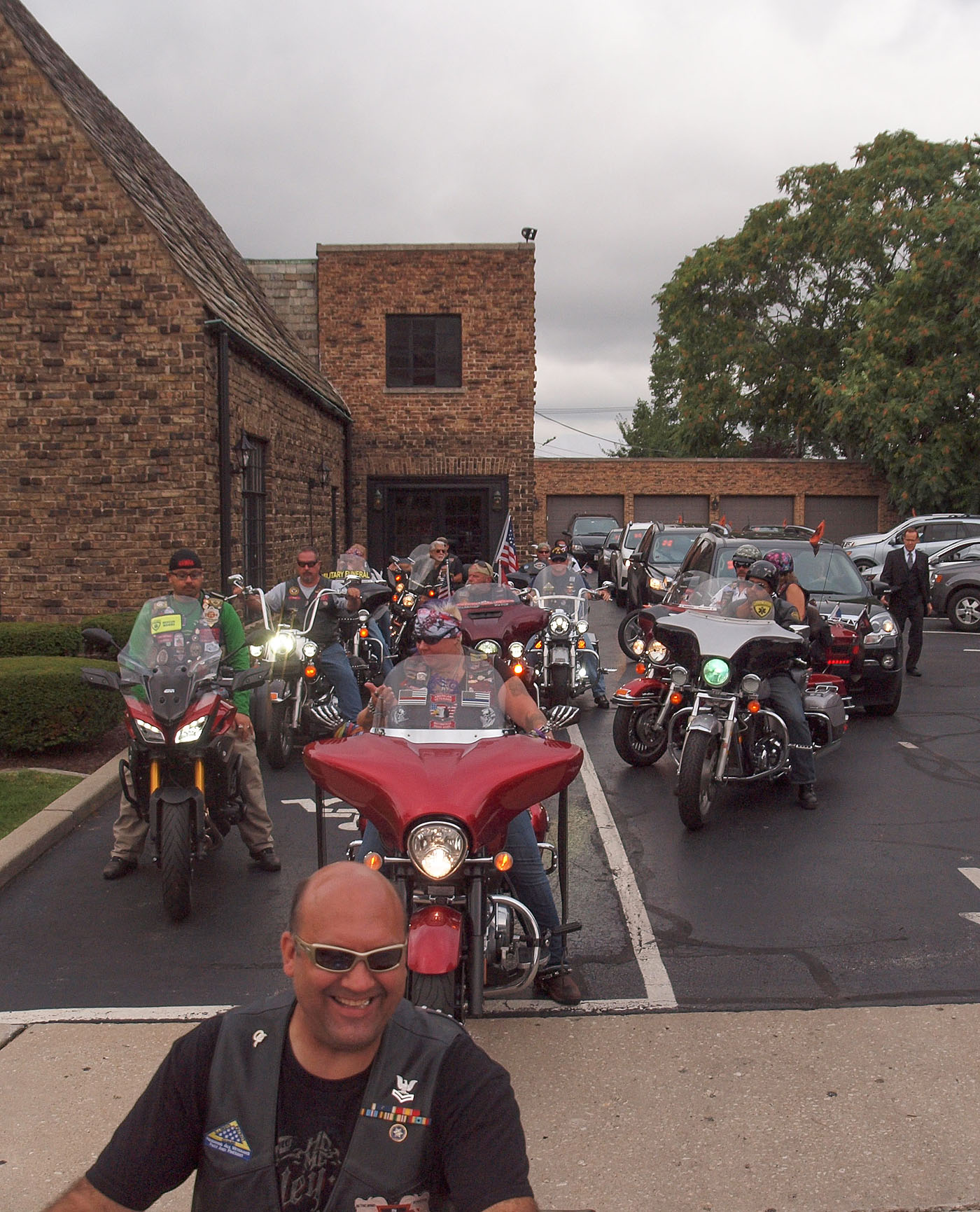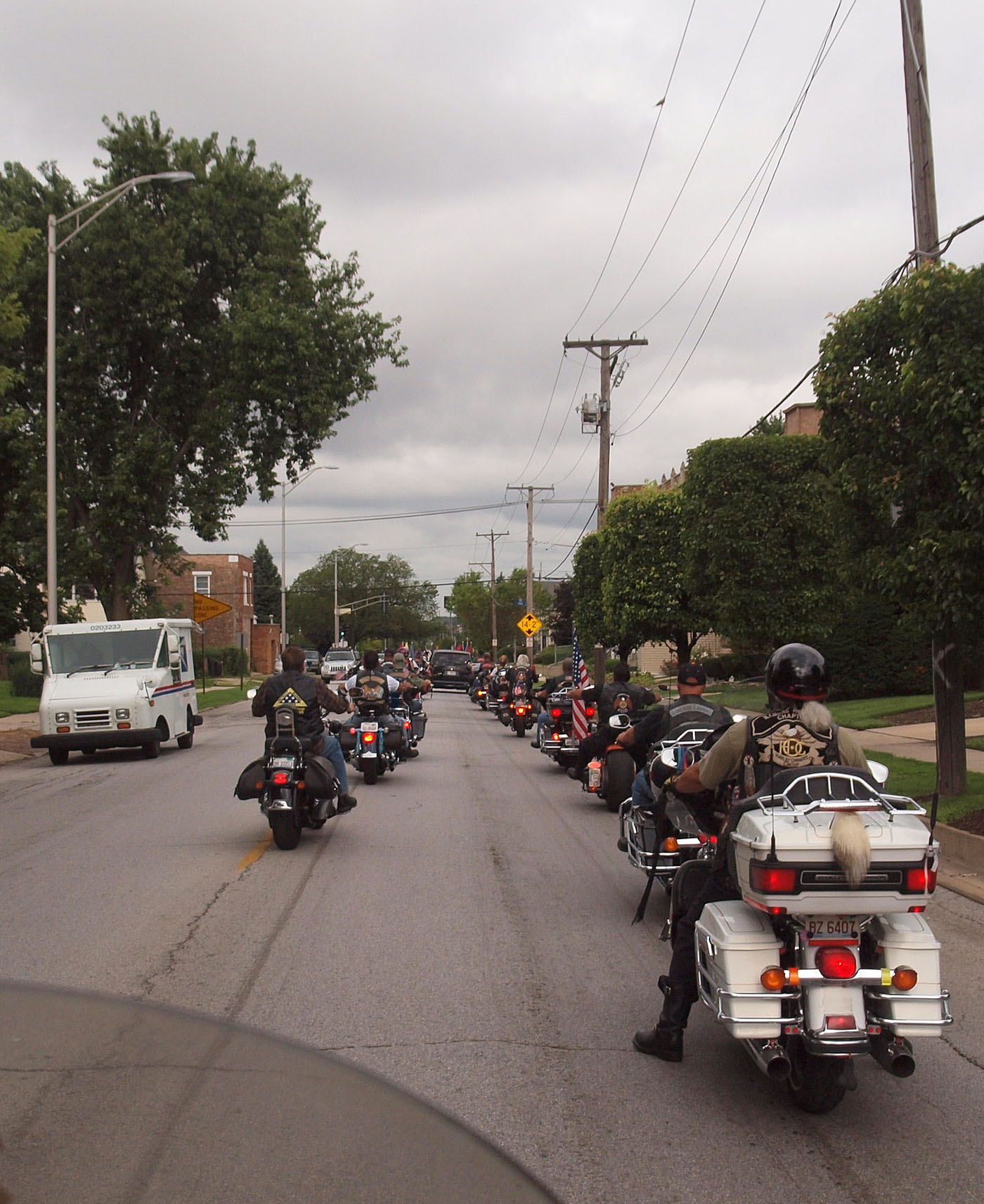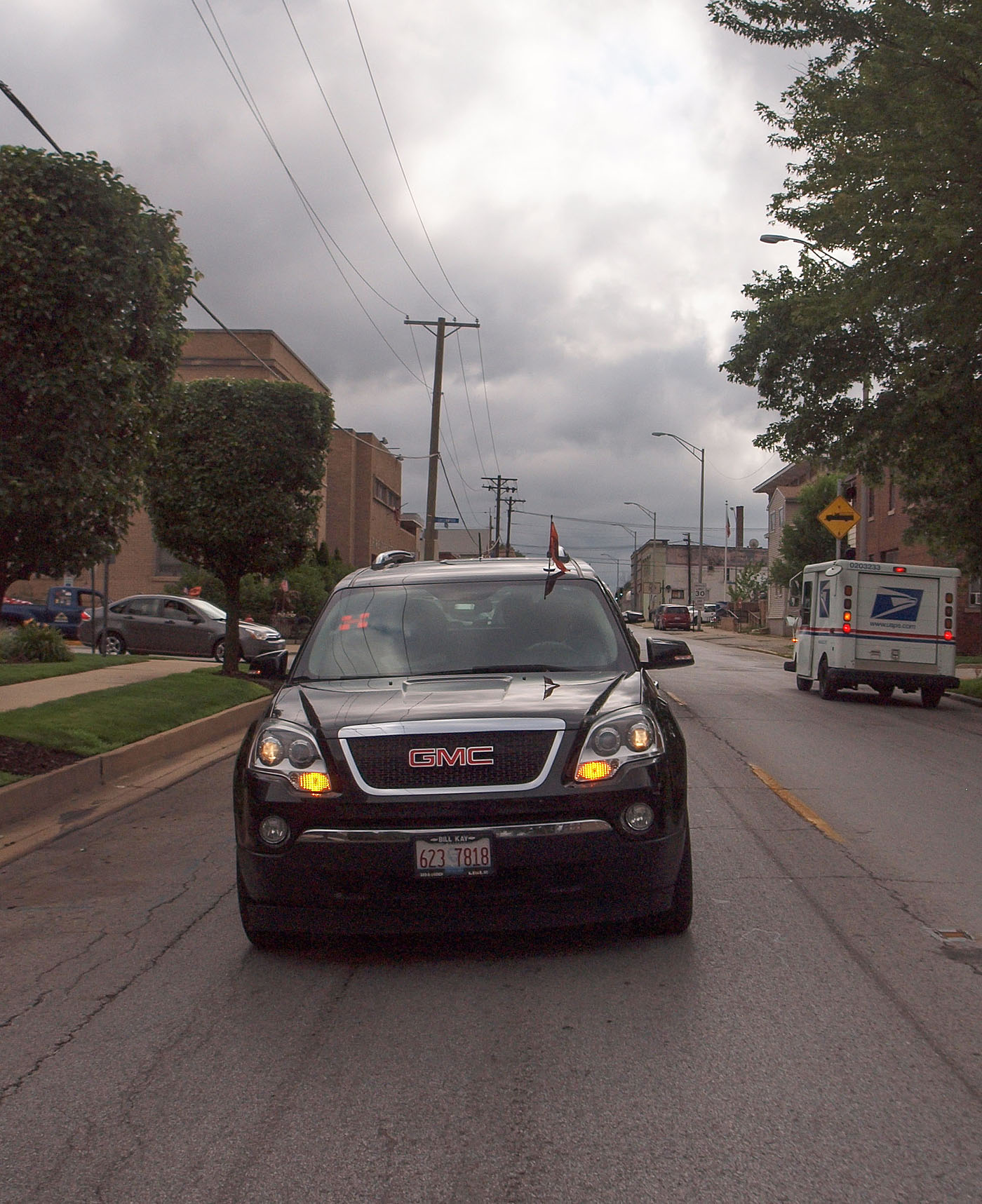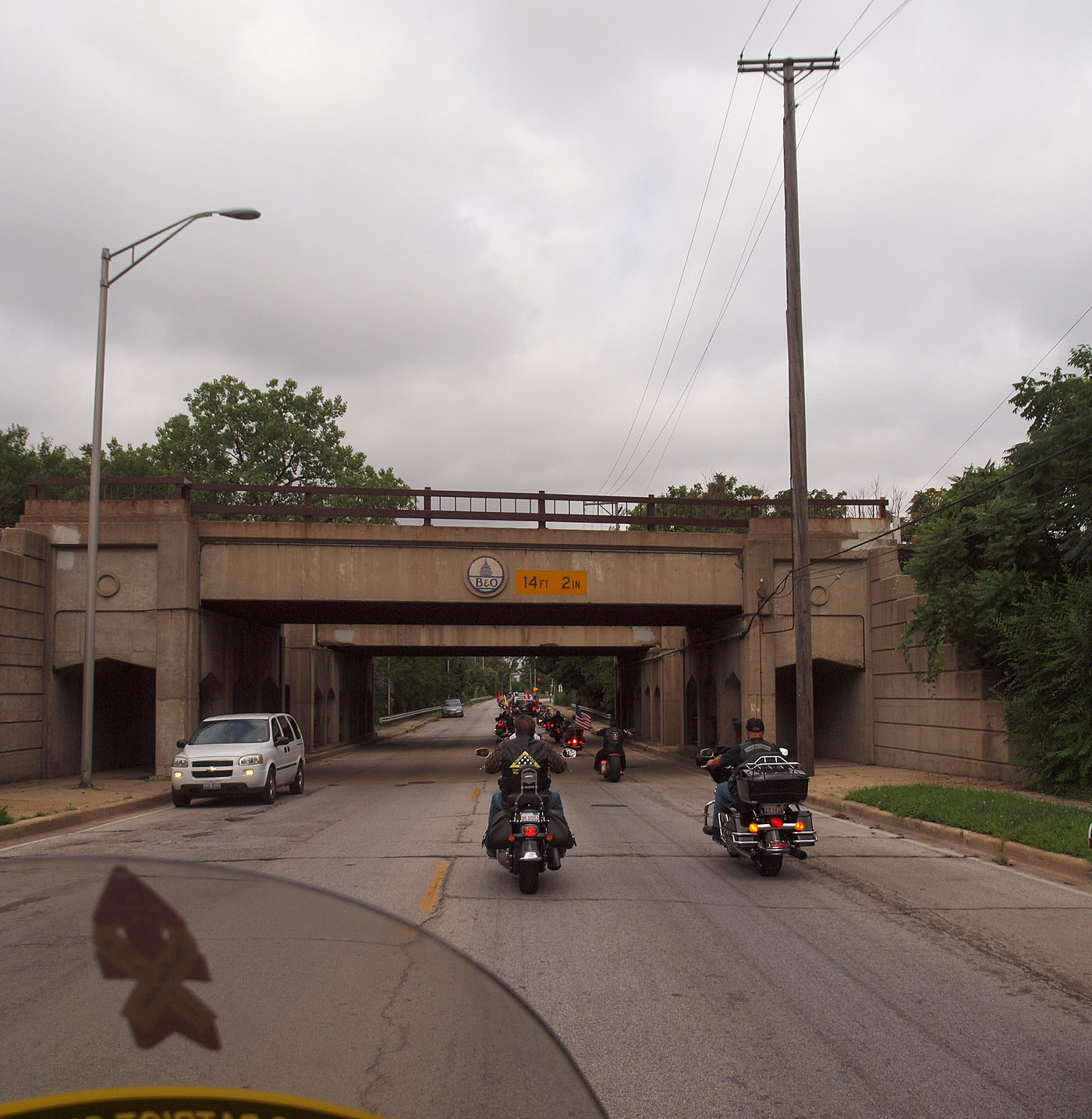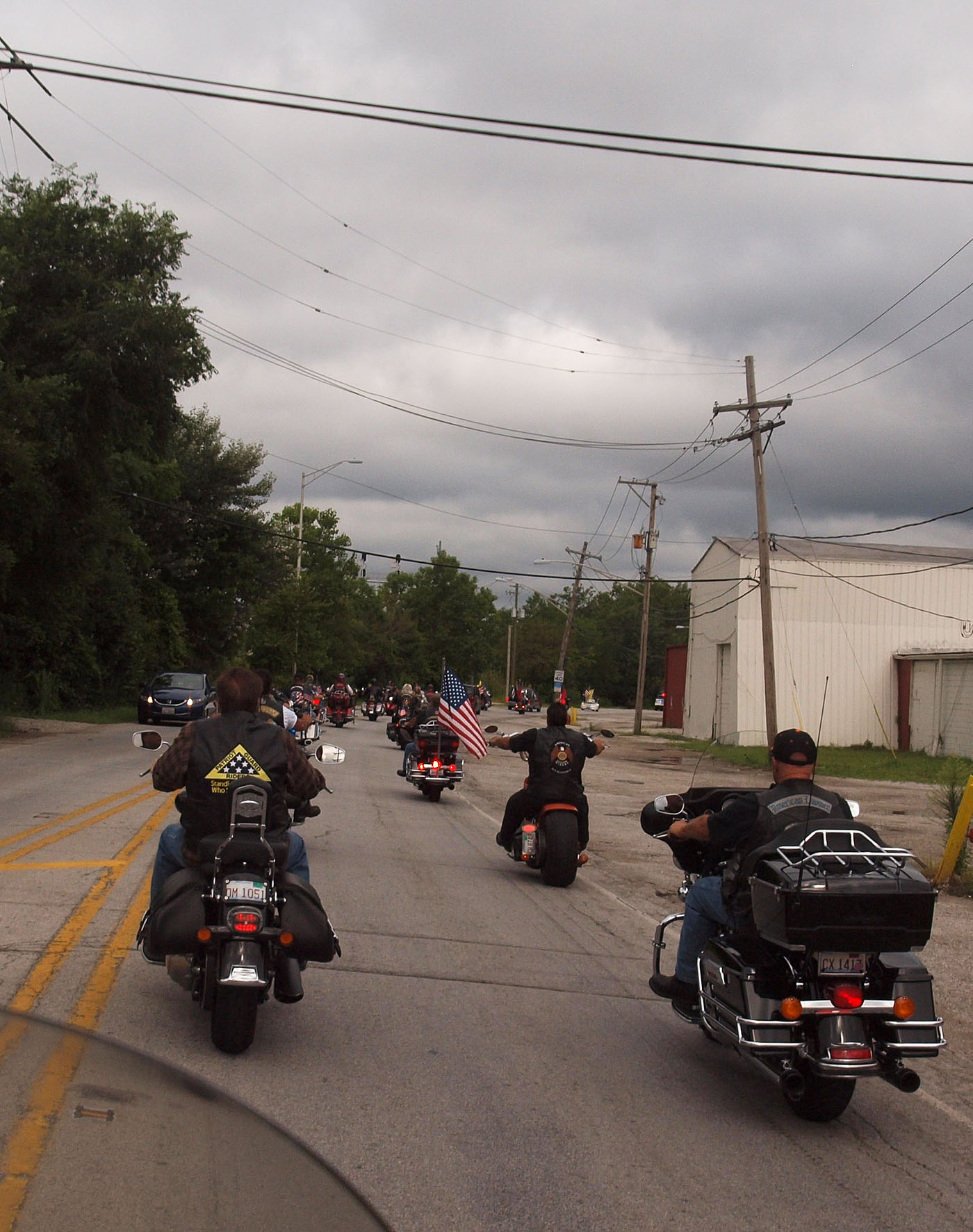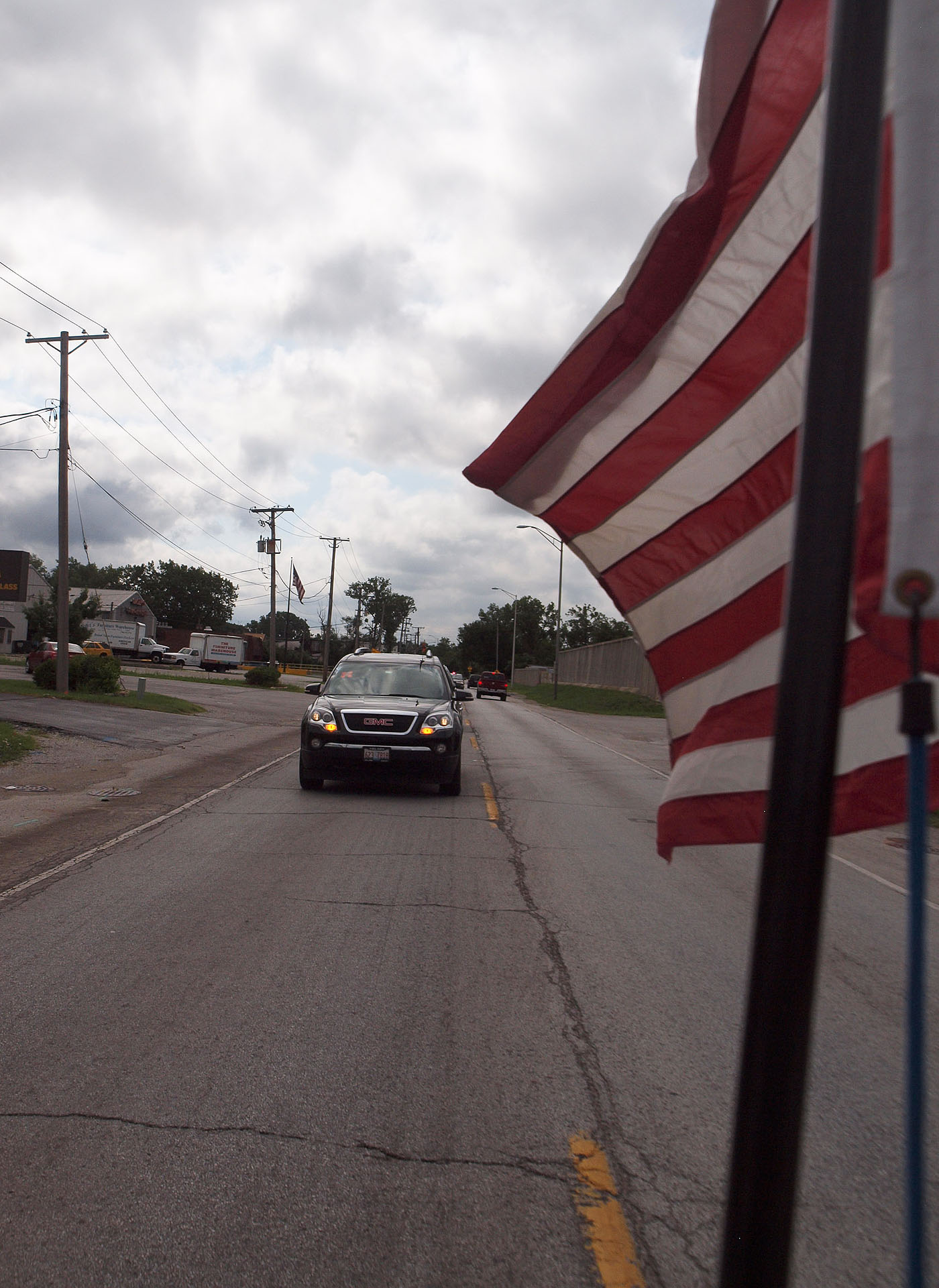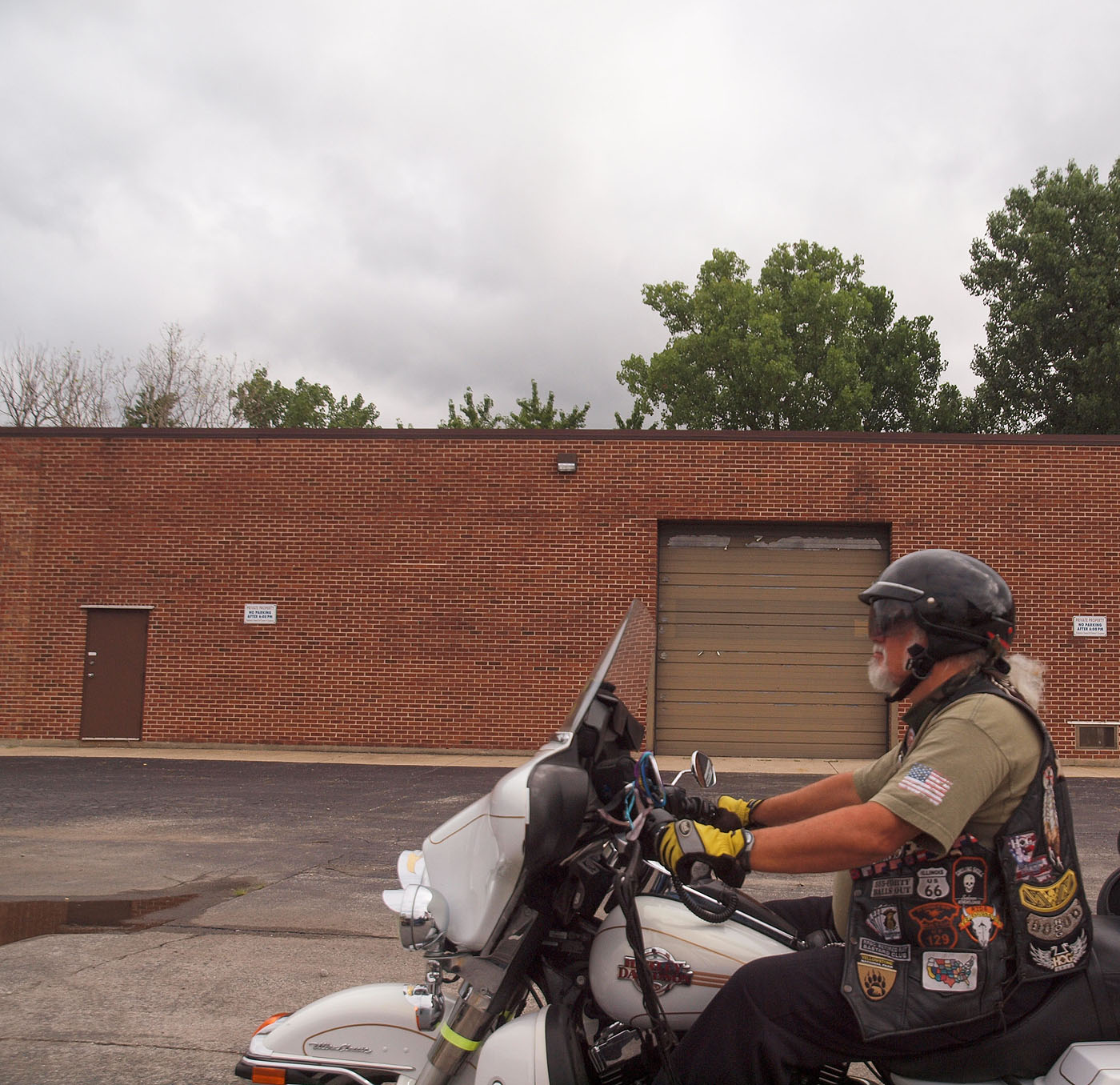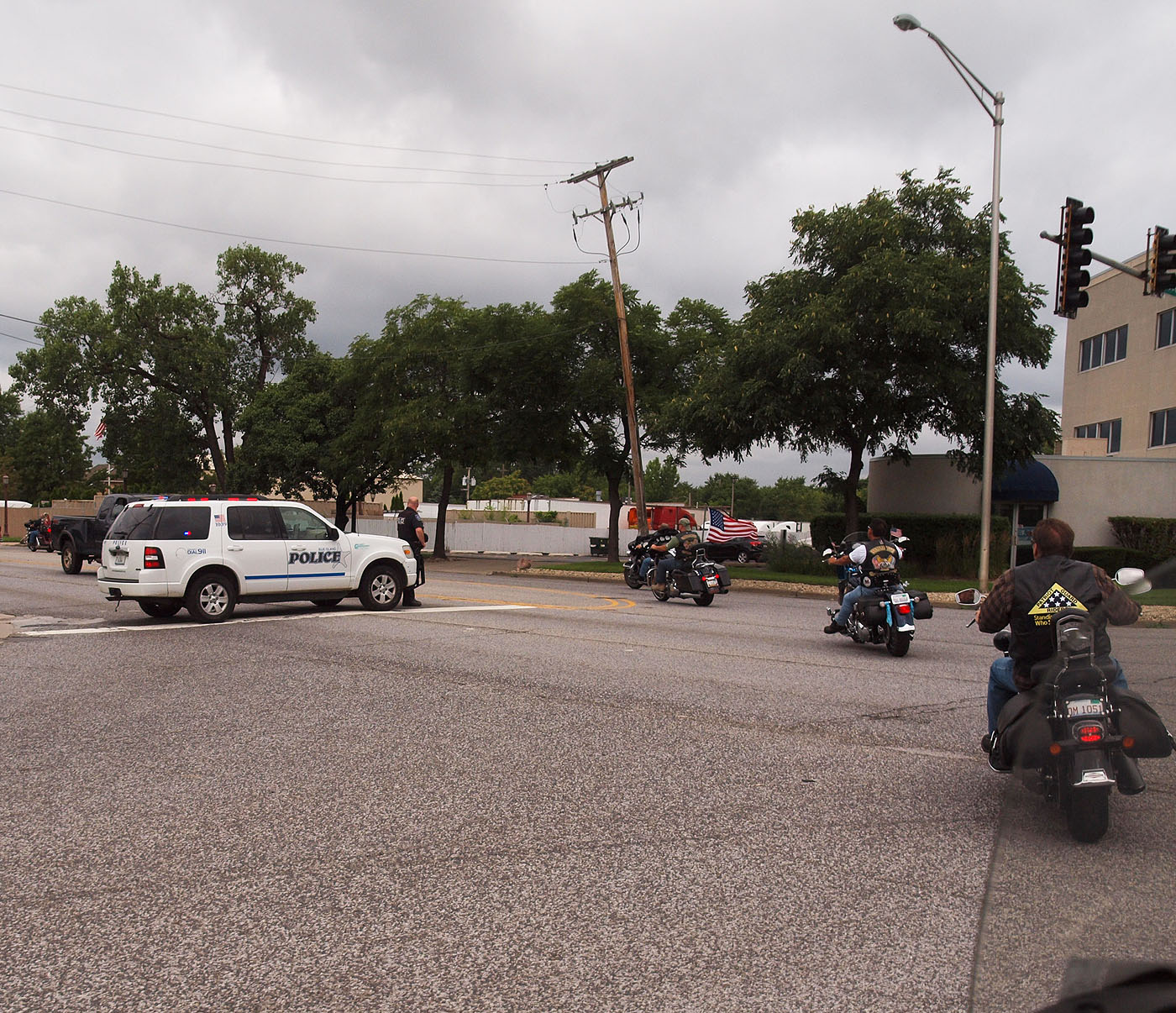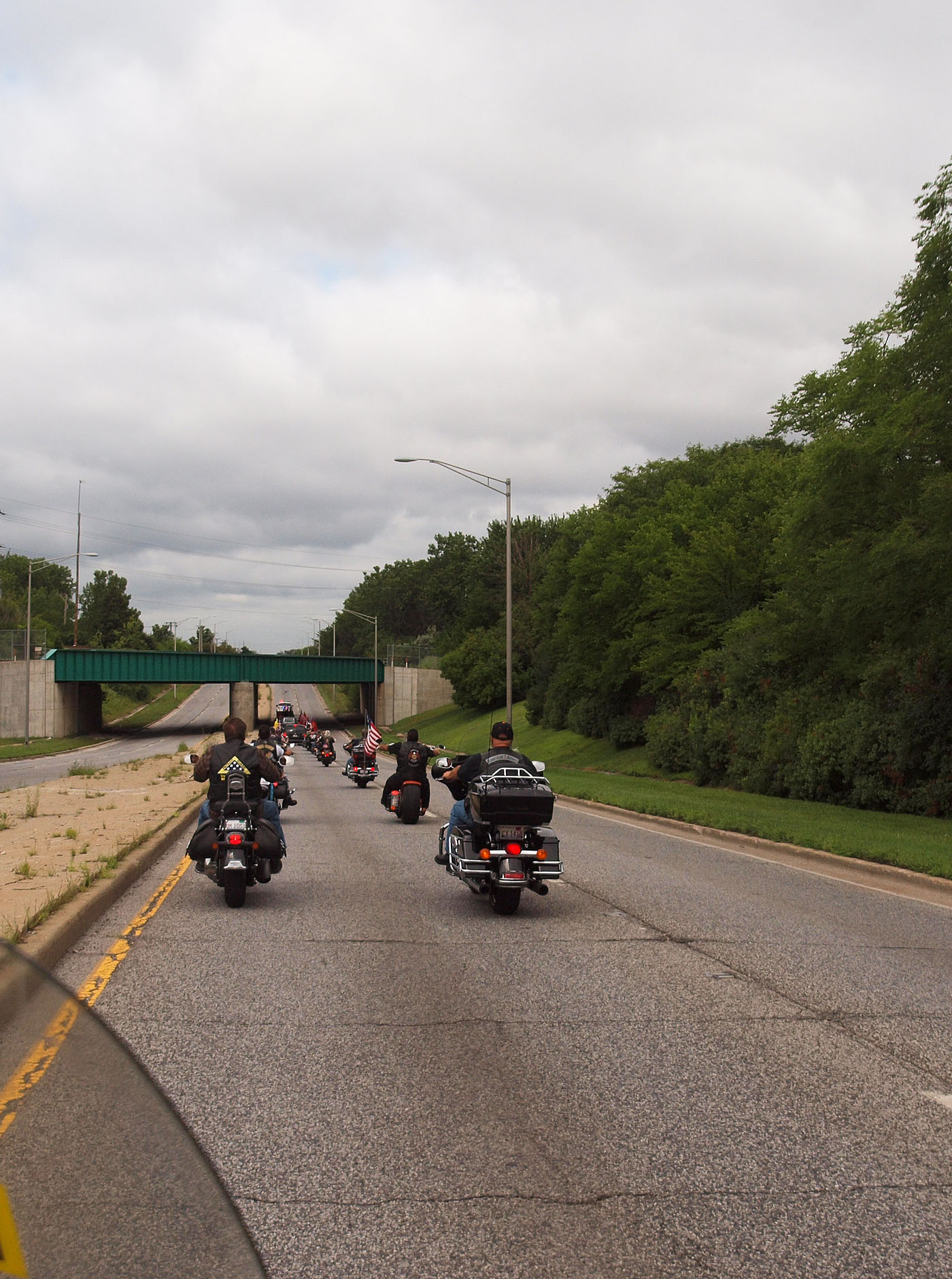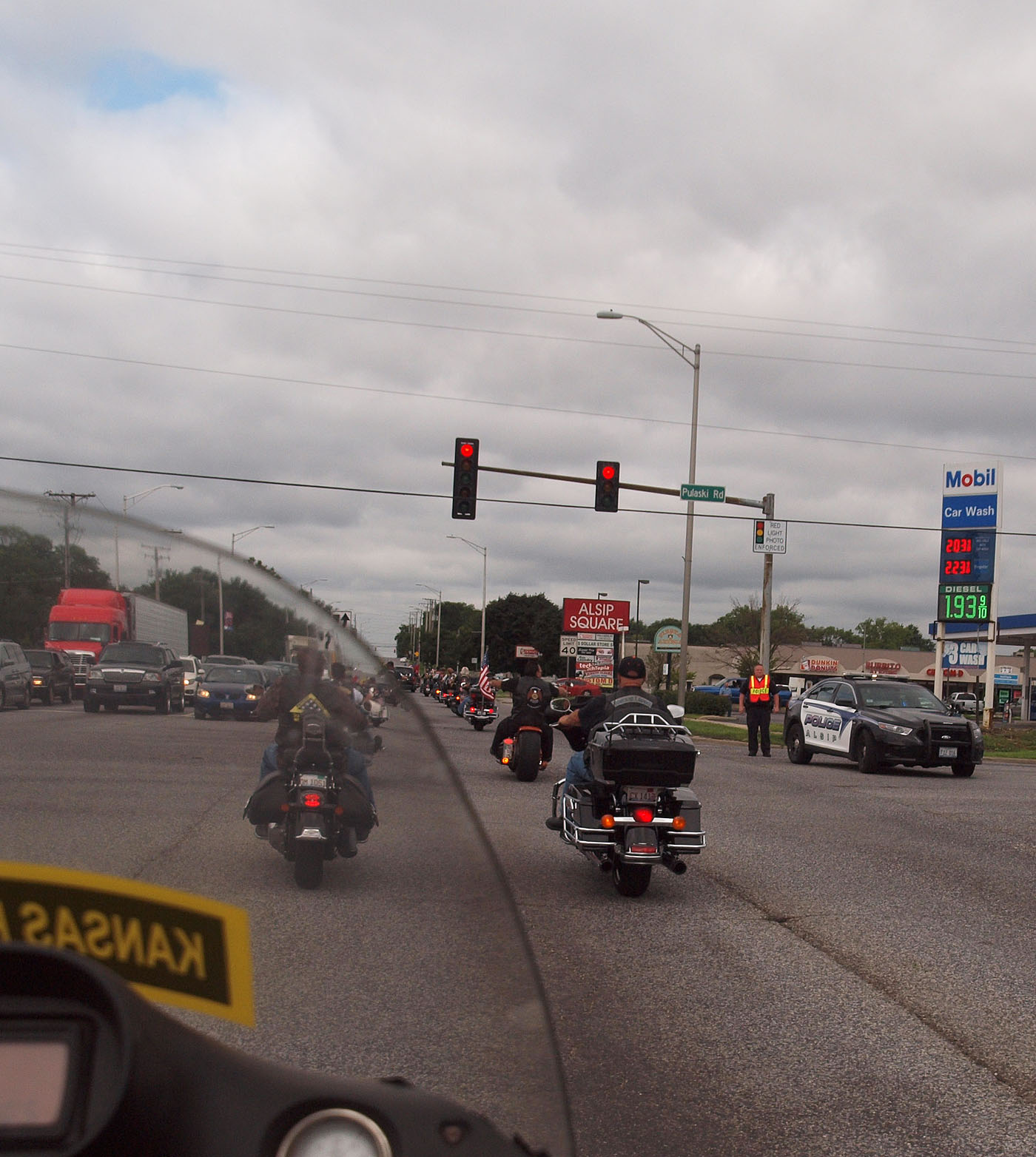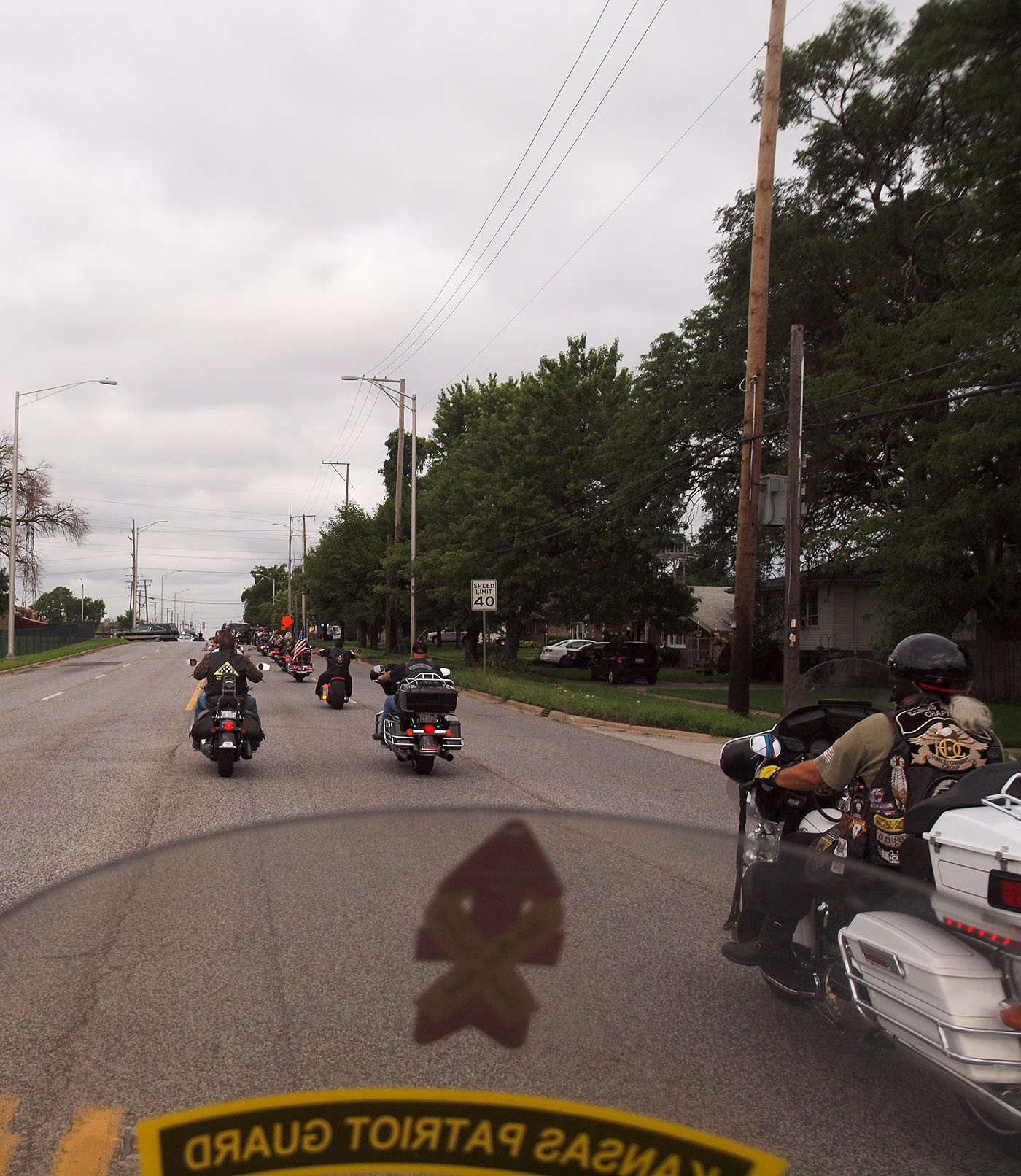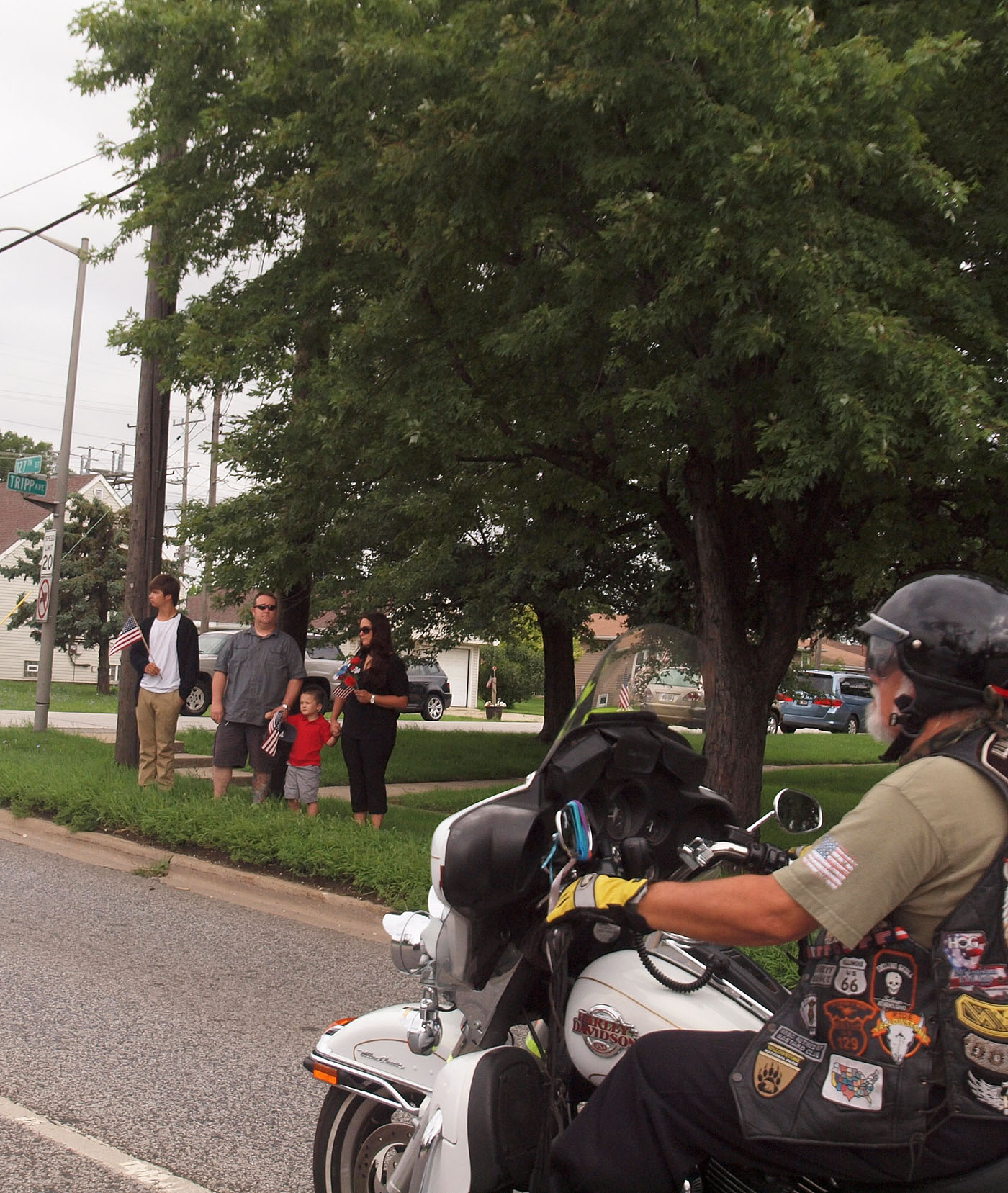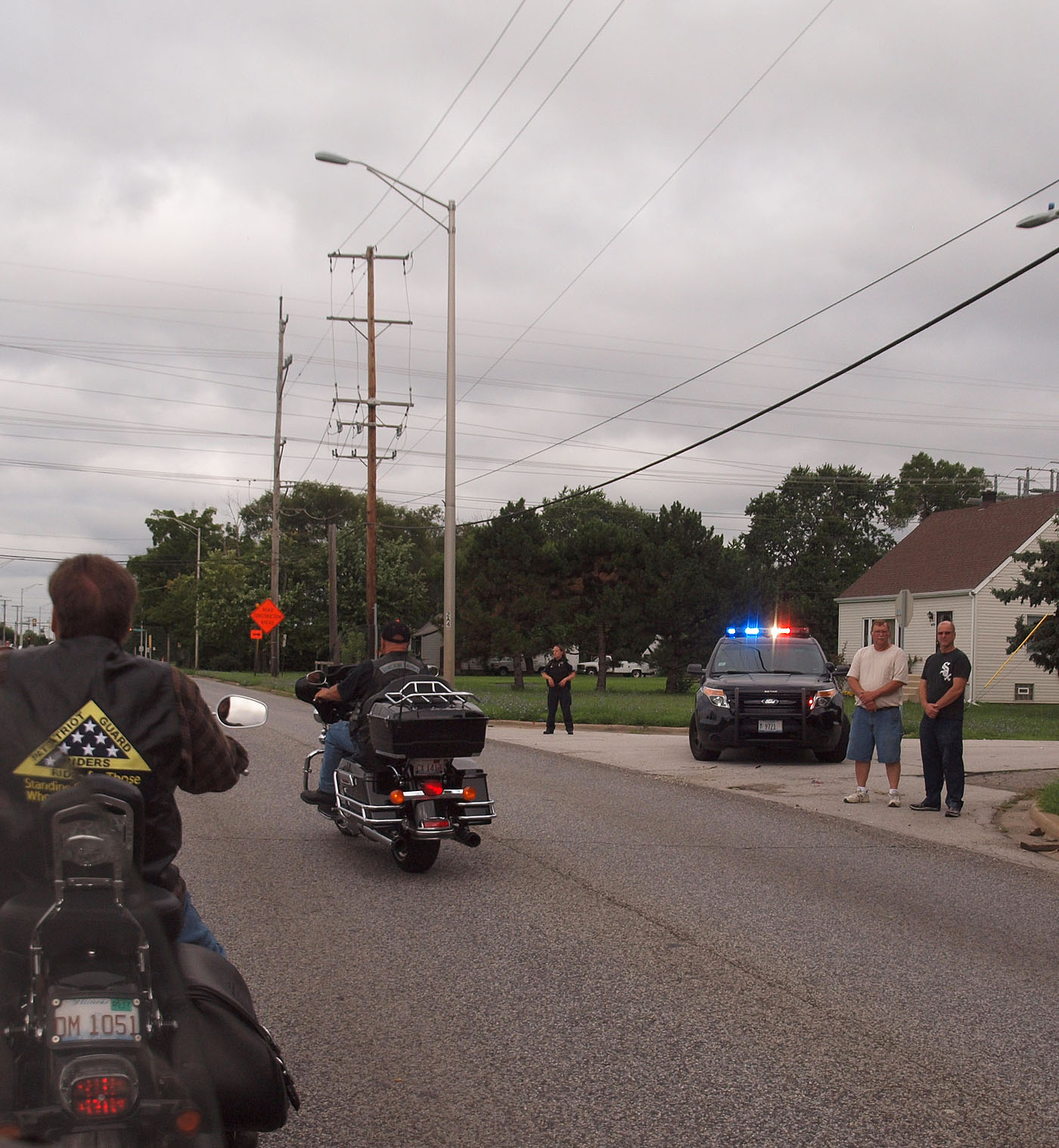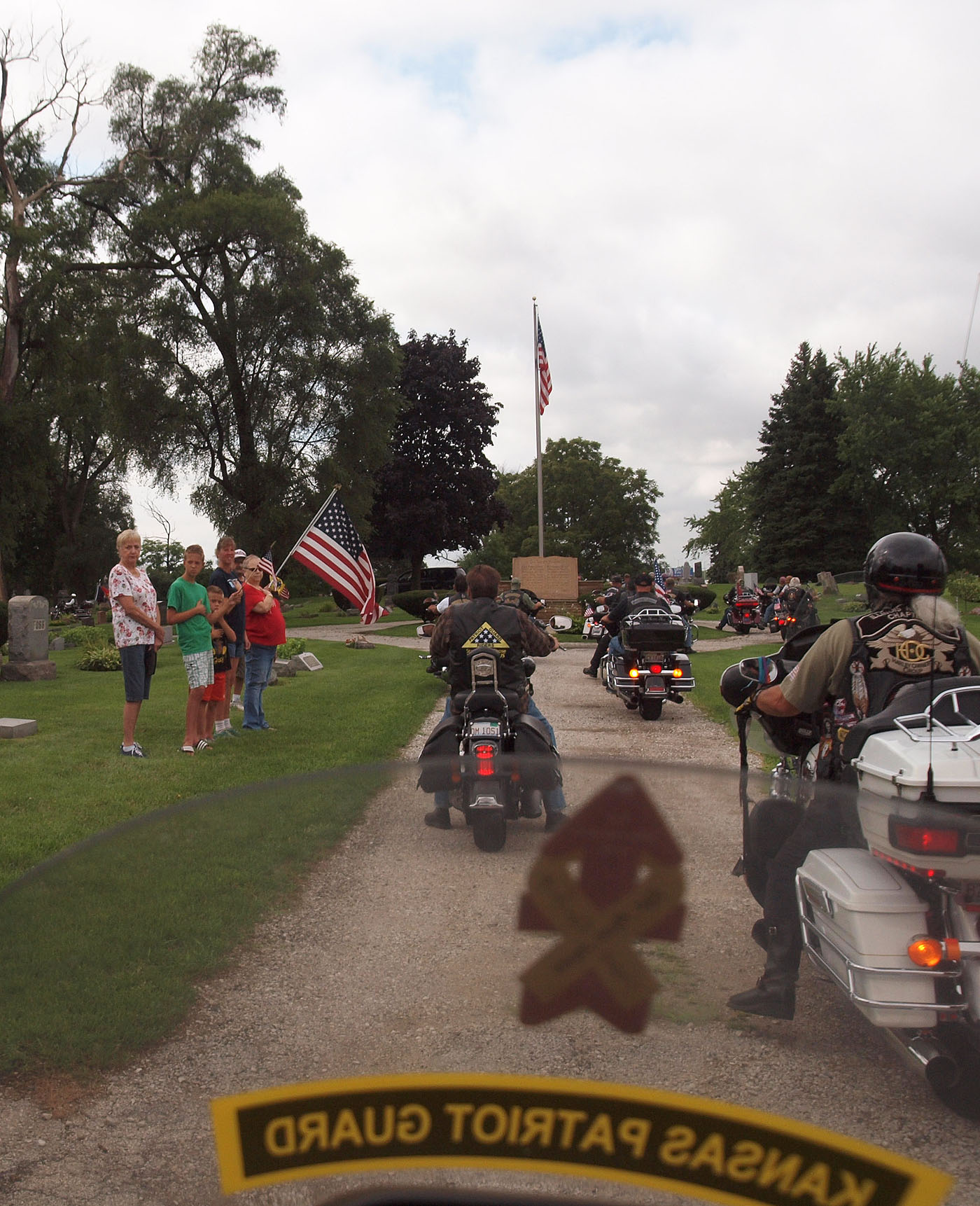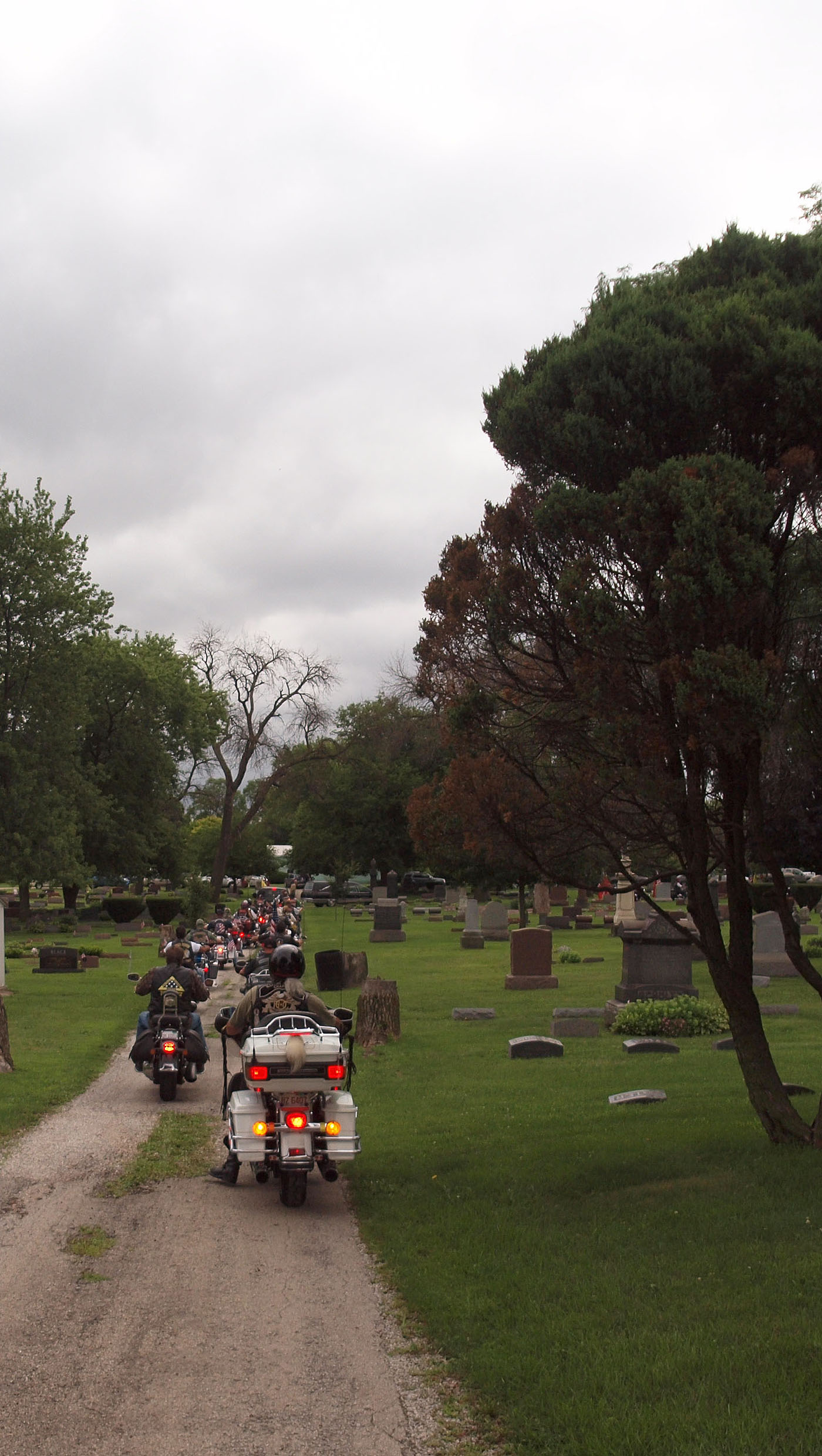 73 years late, but all was in place.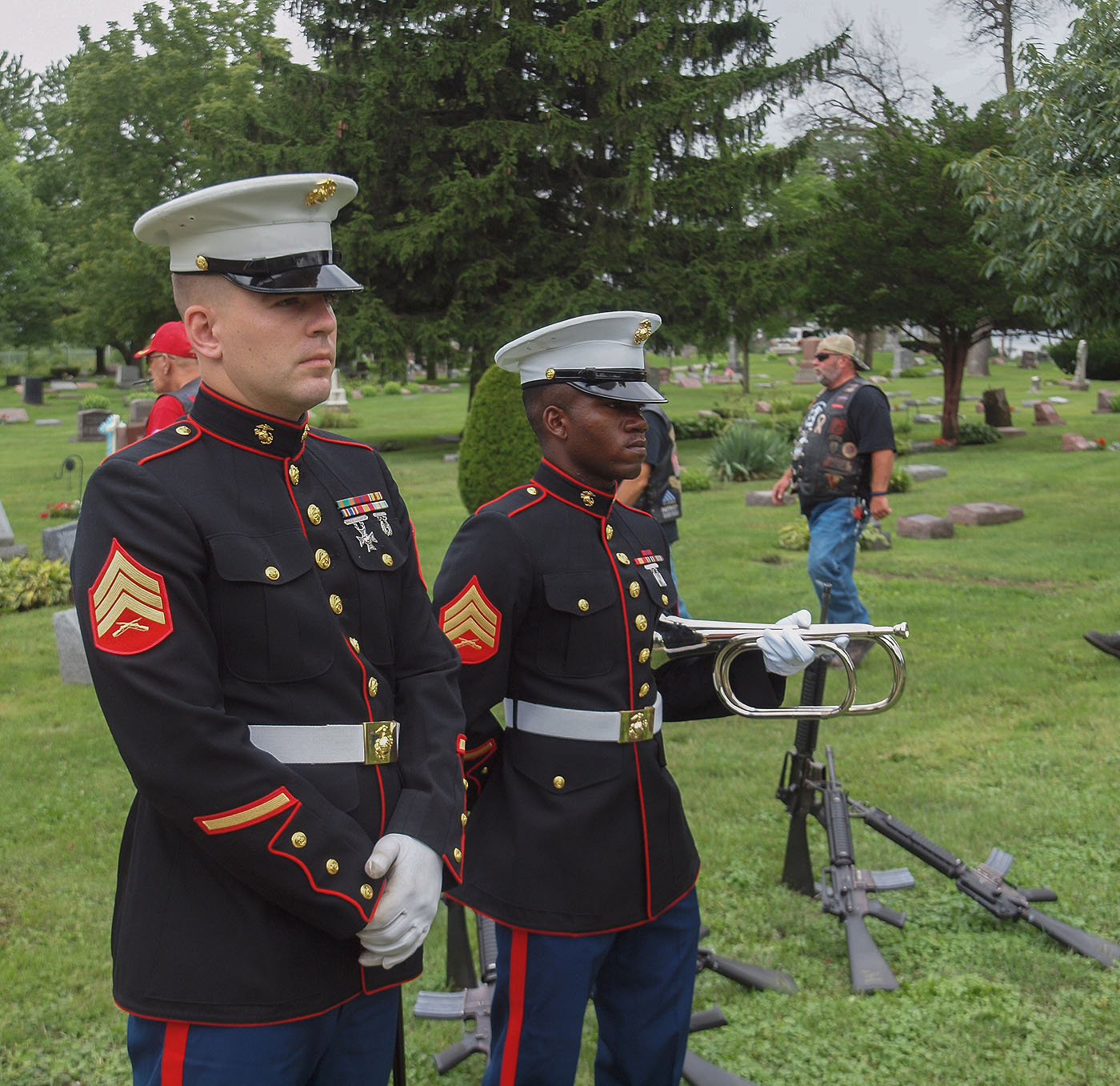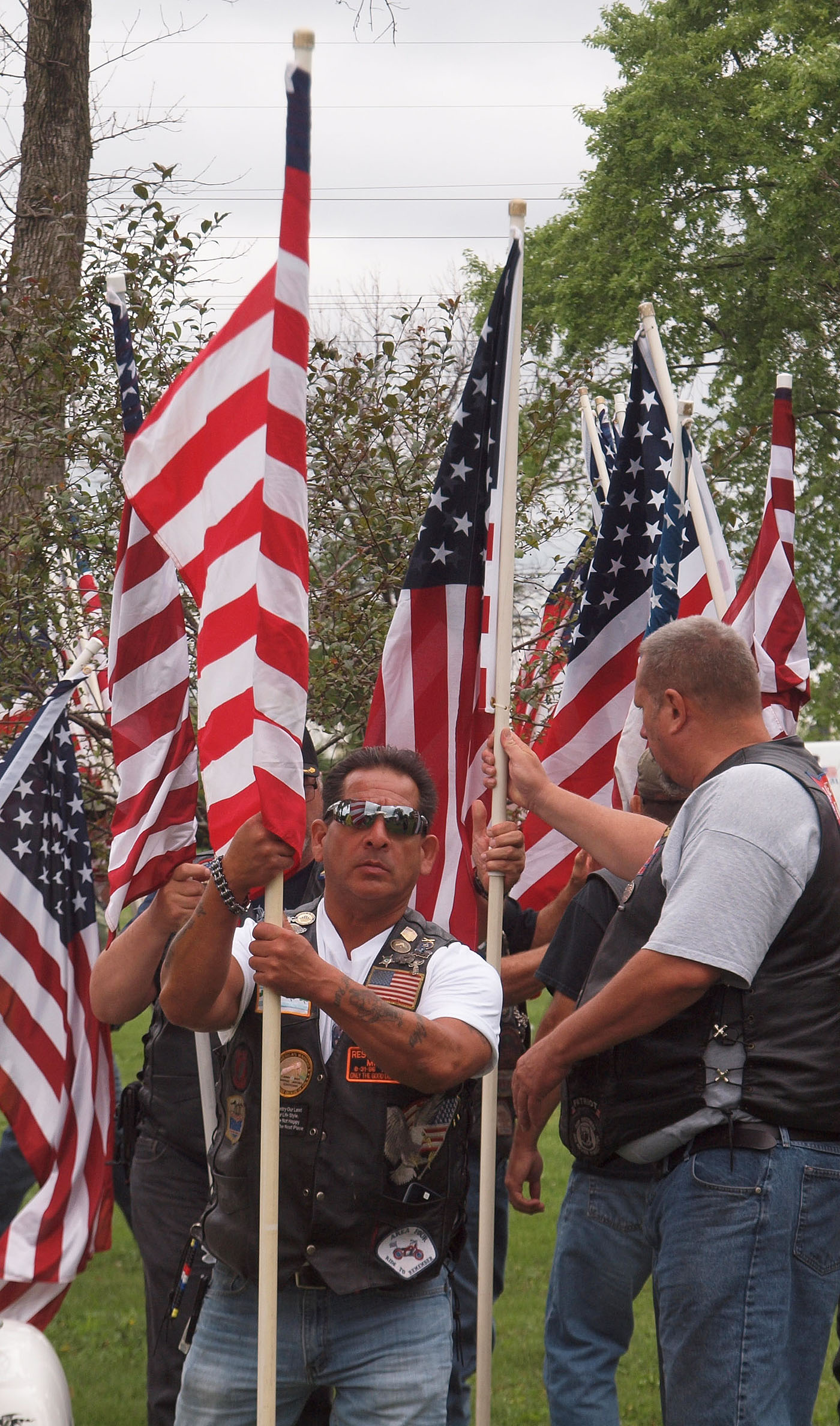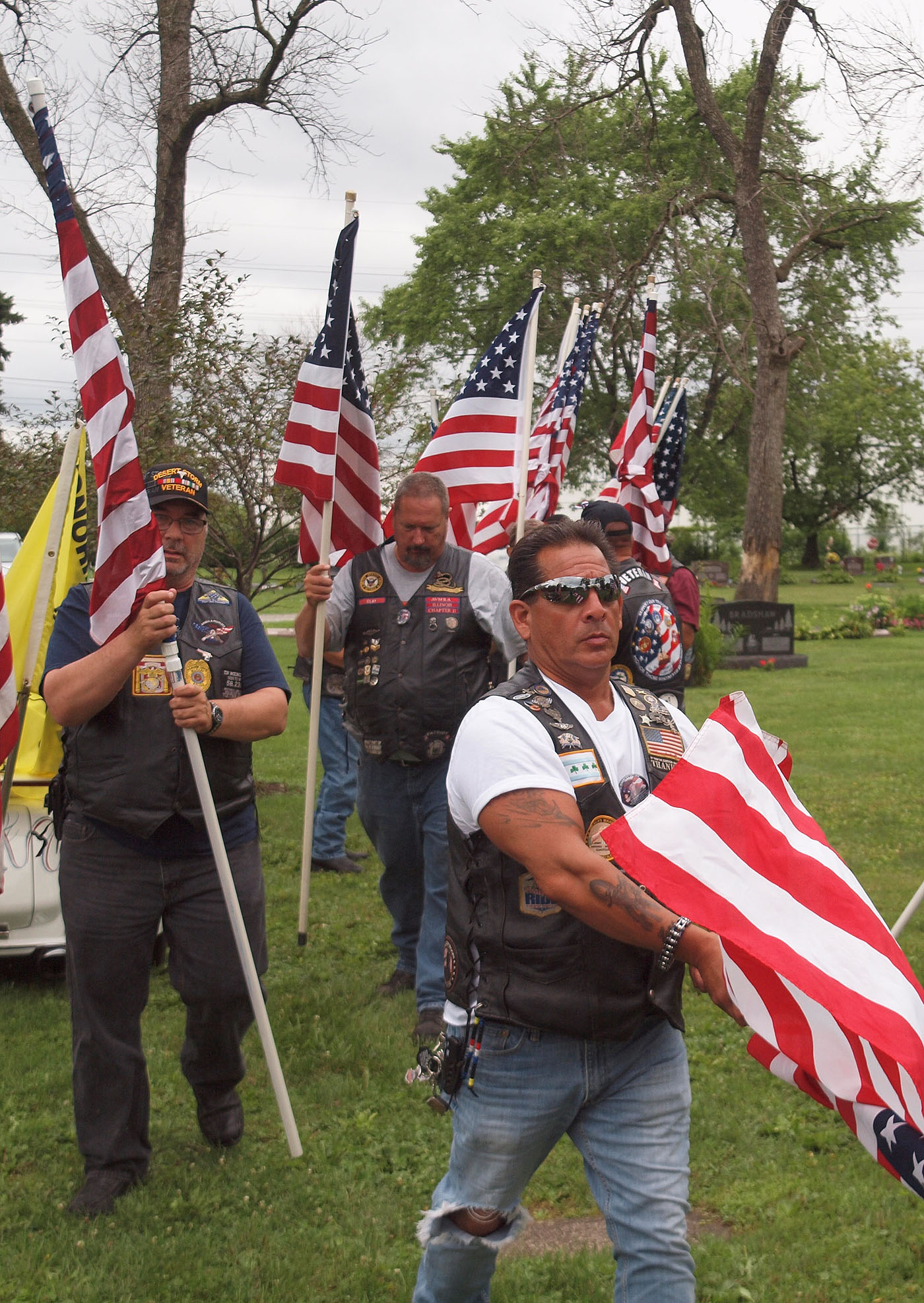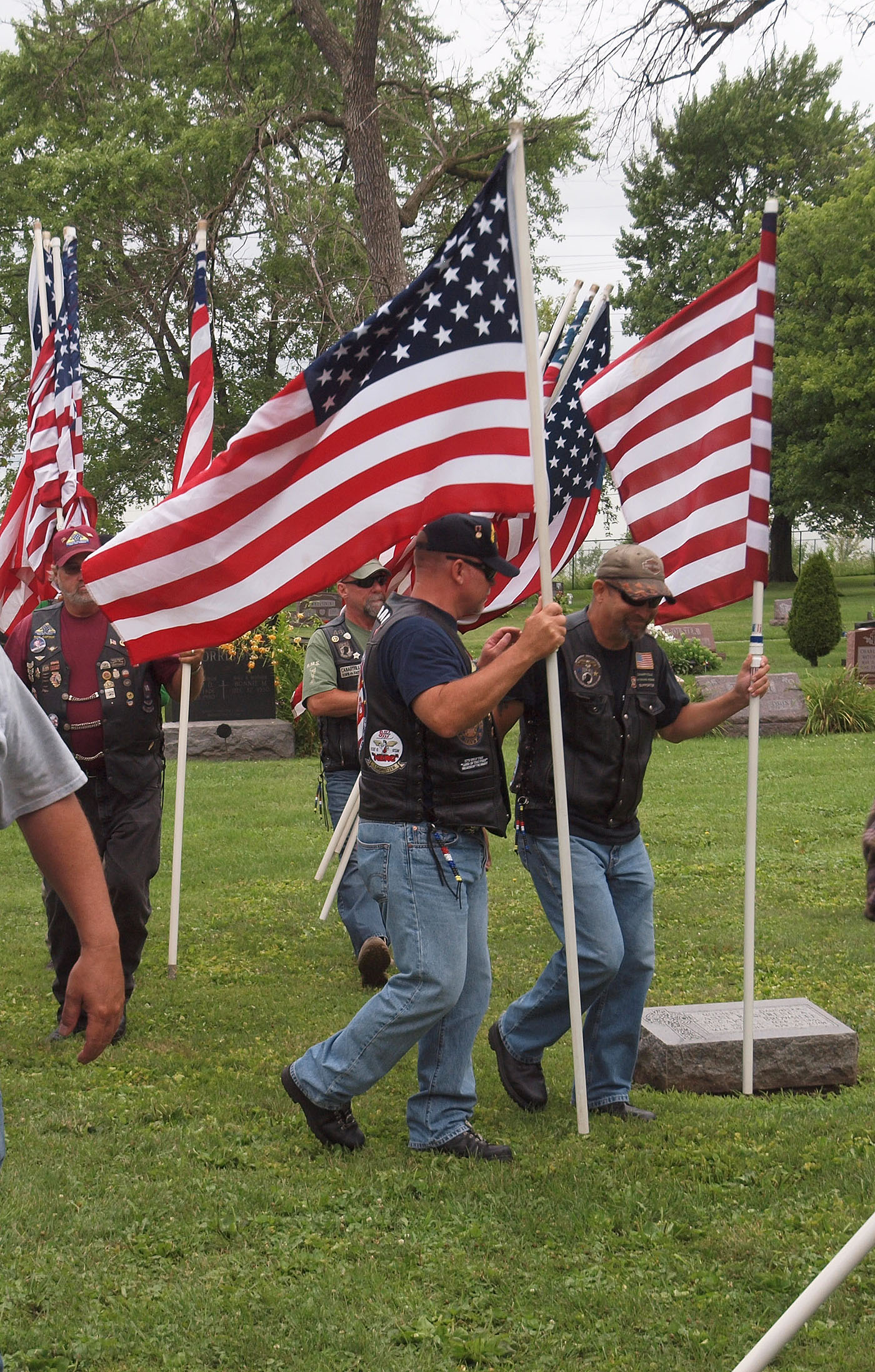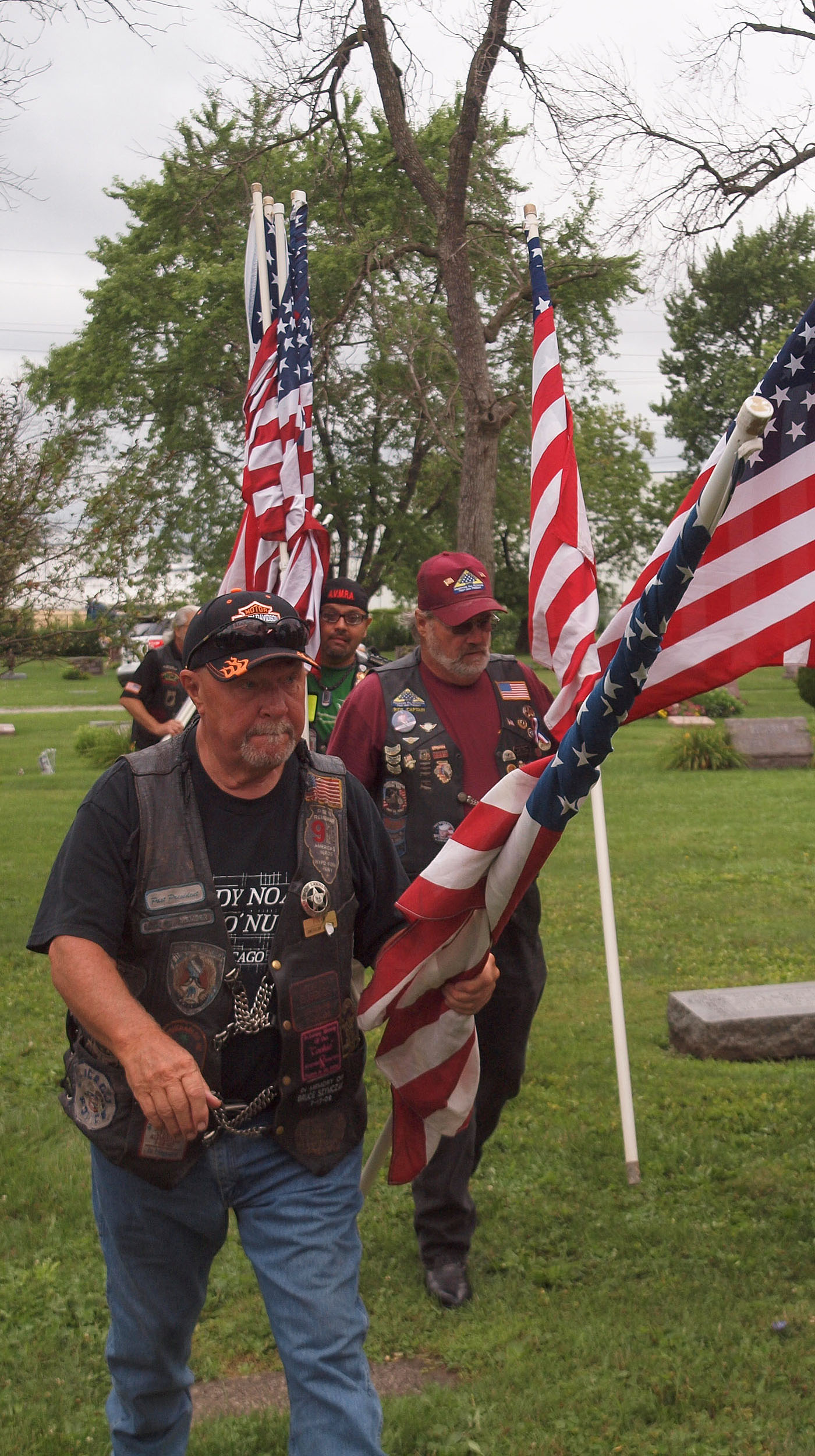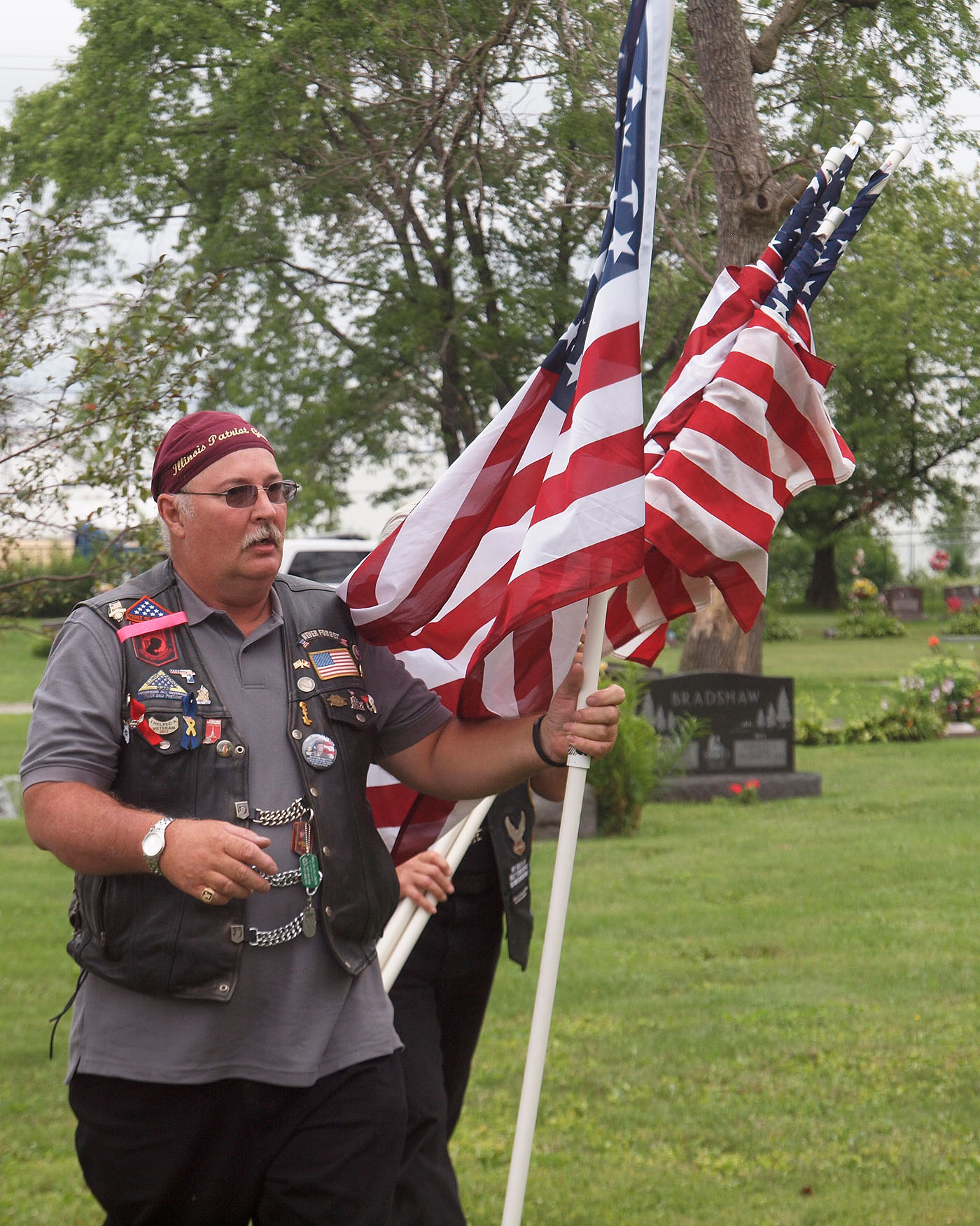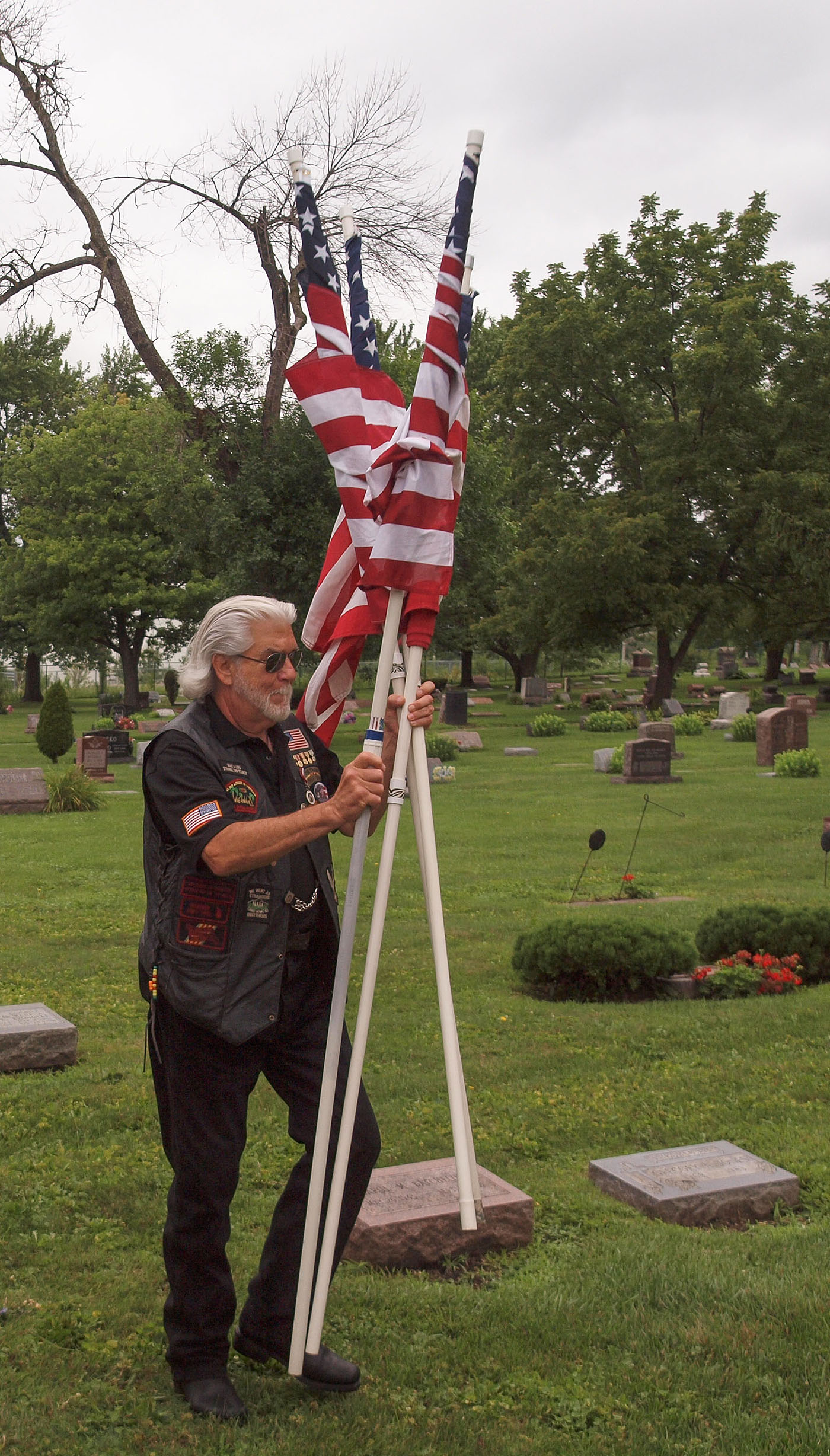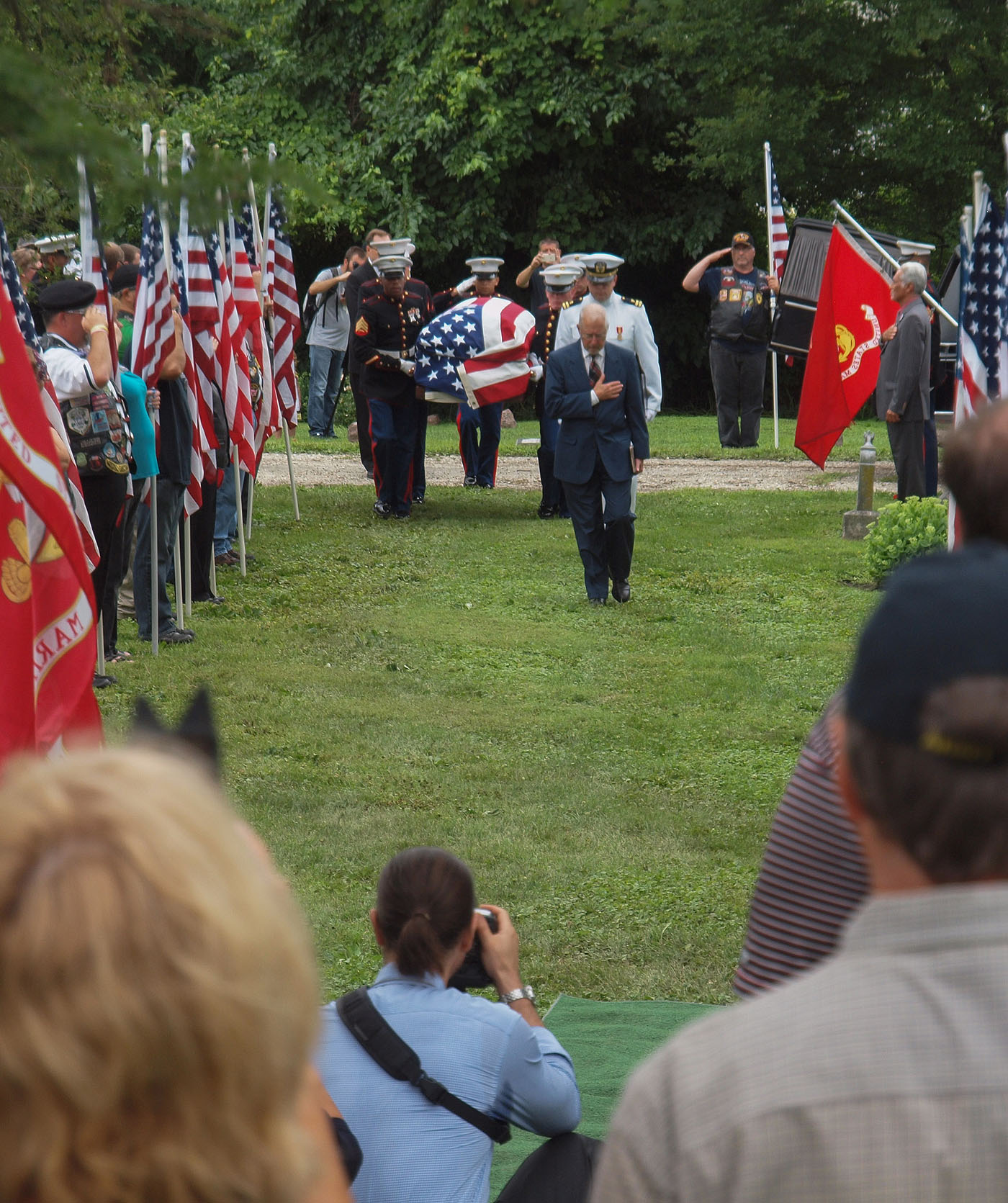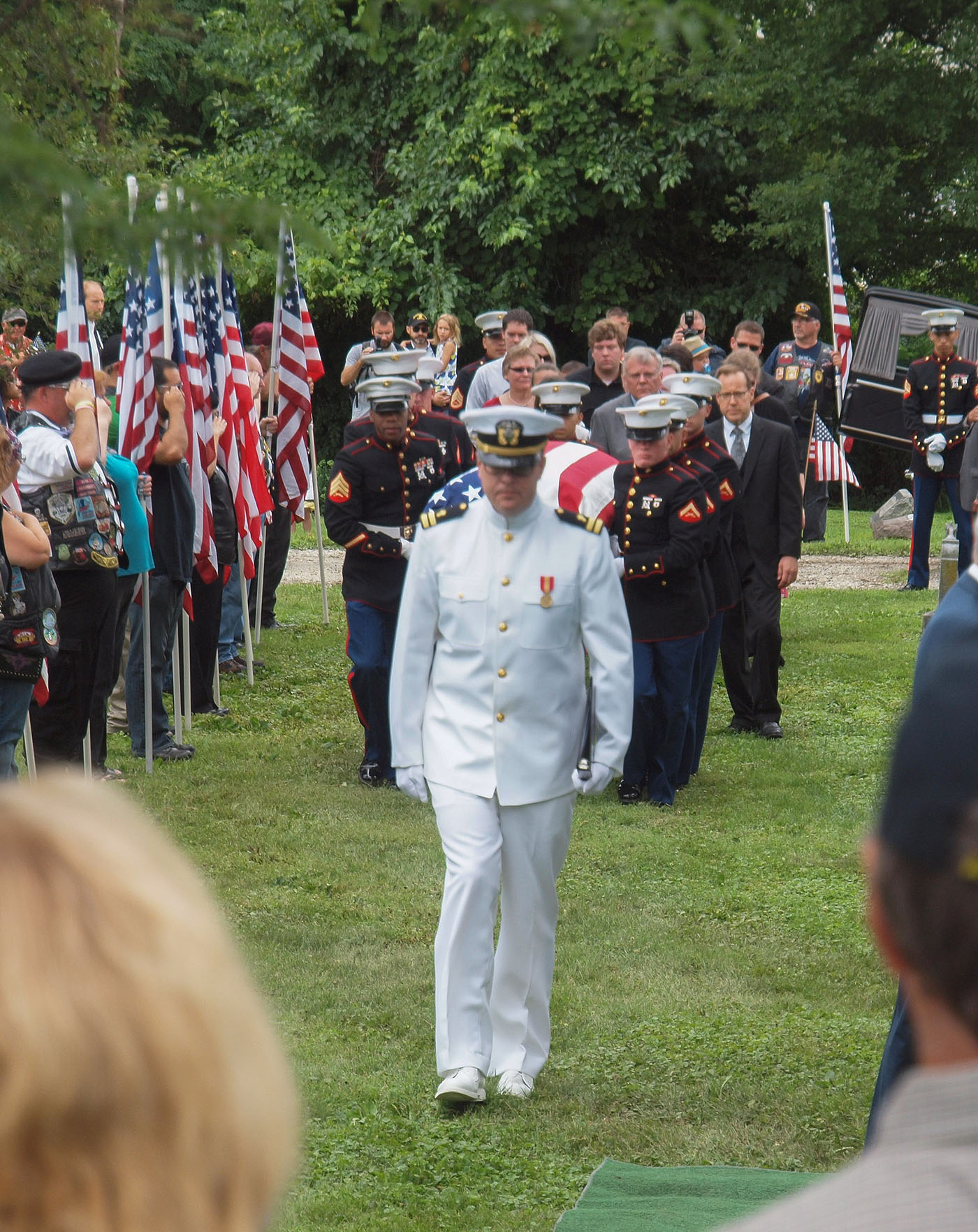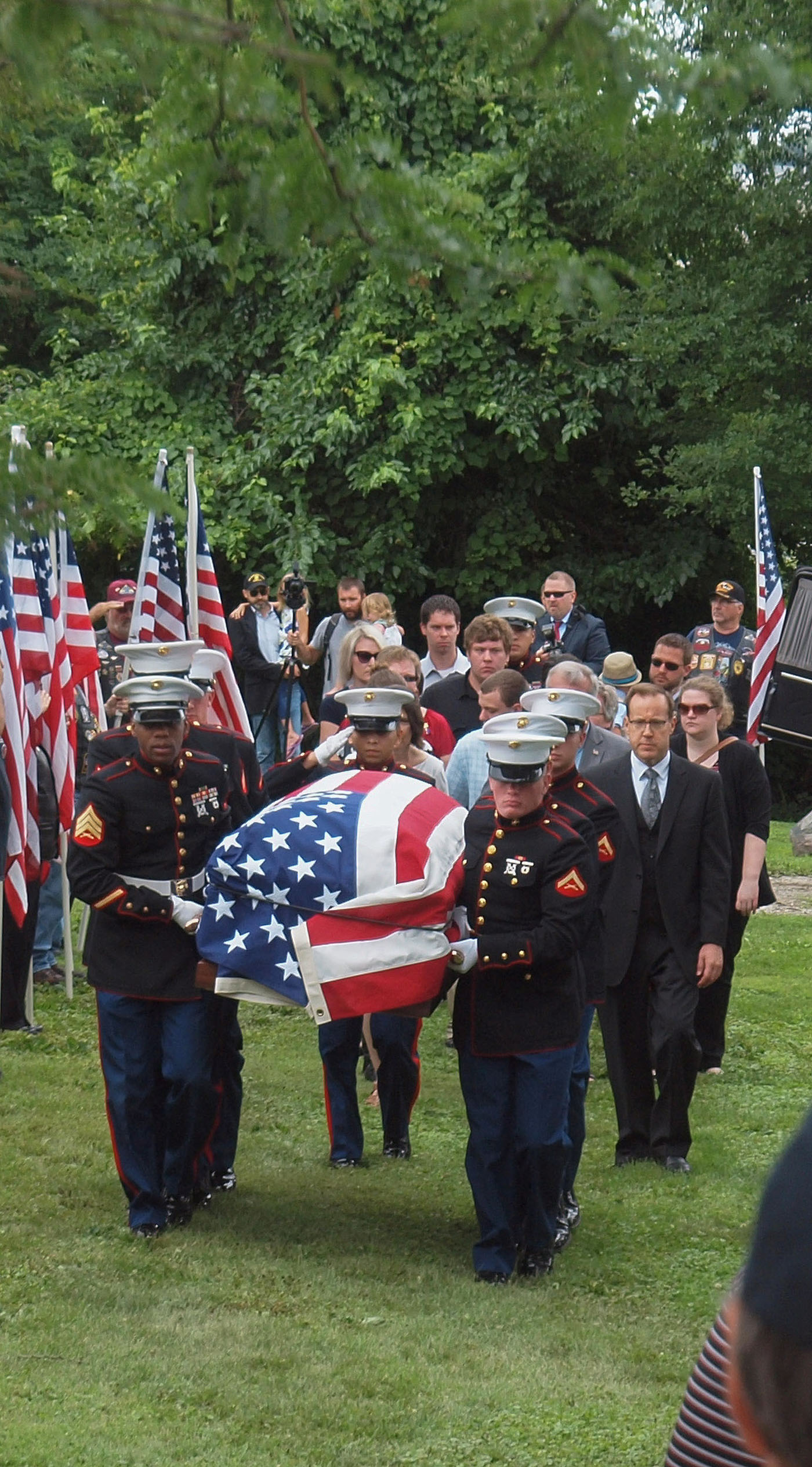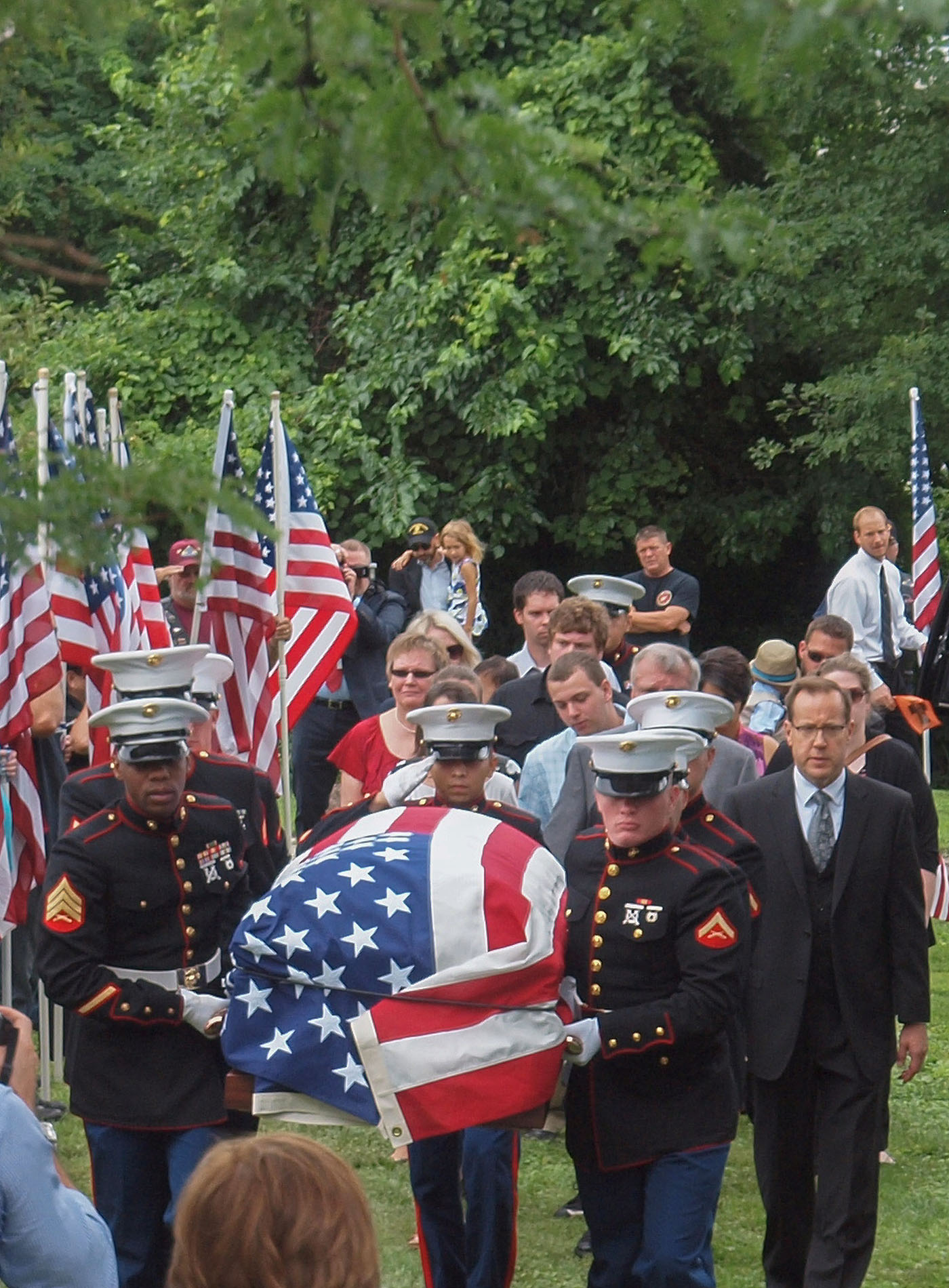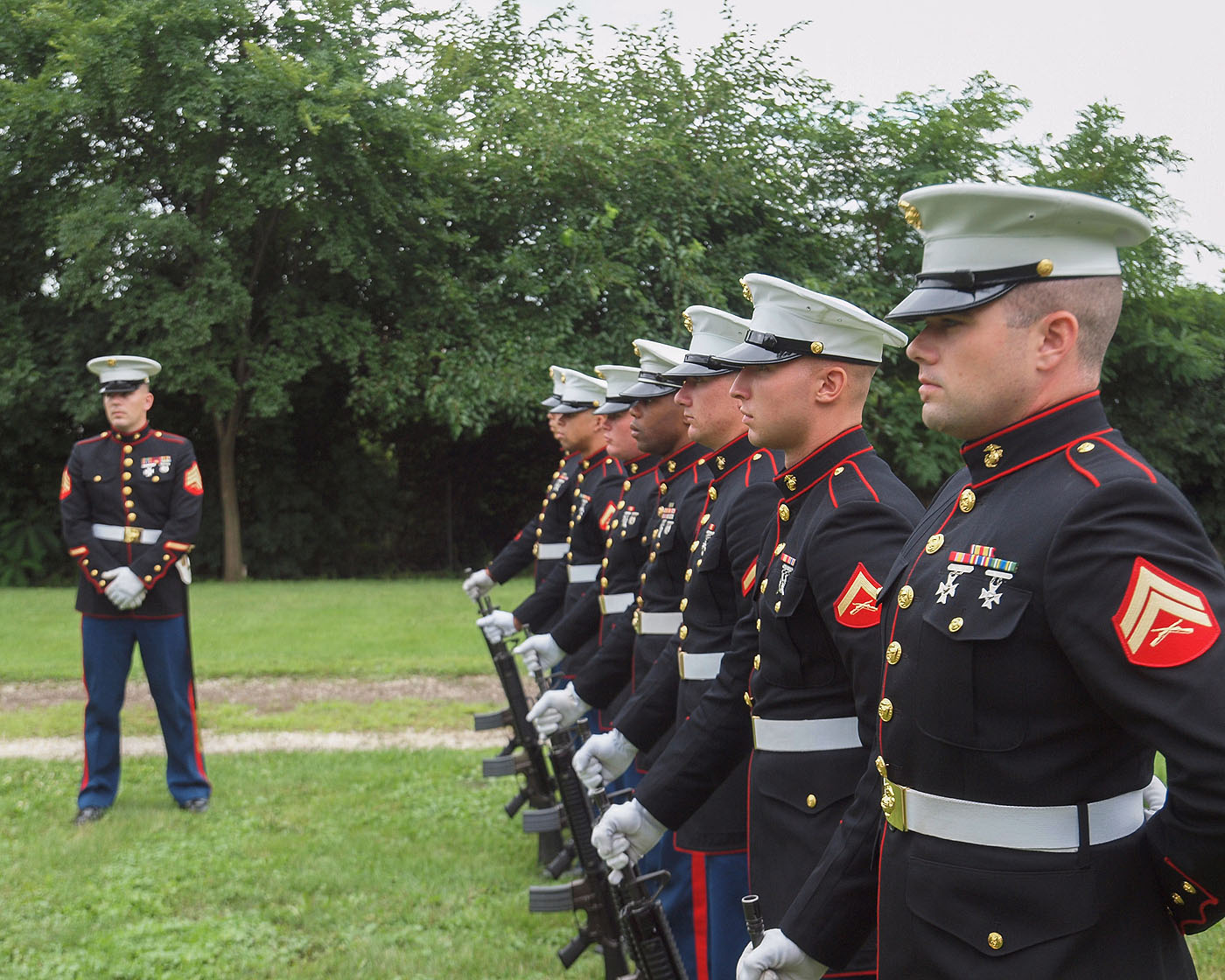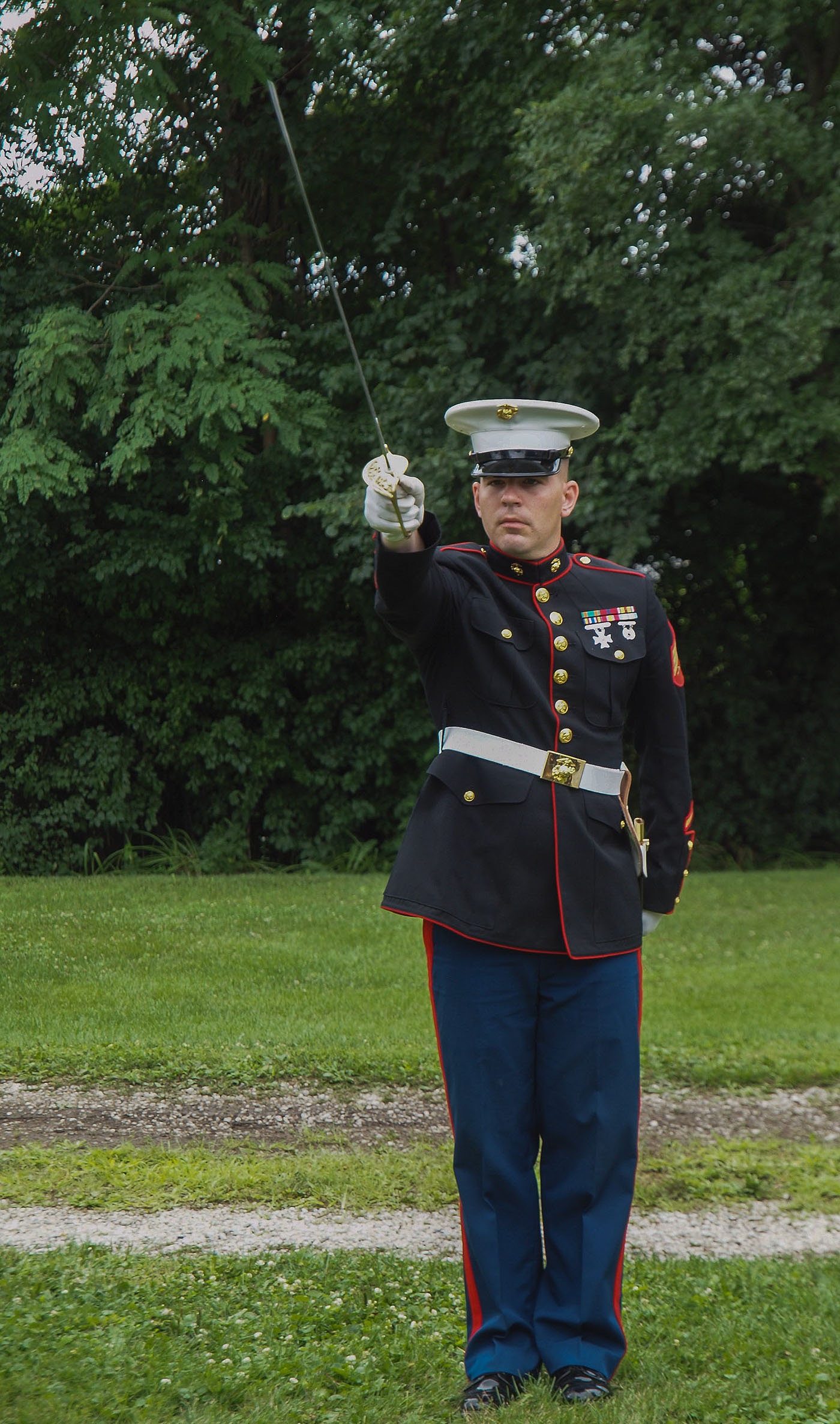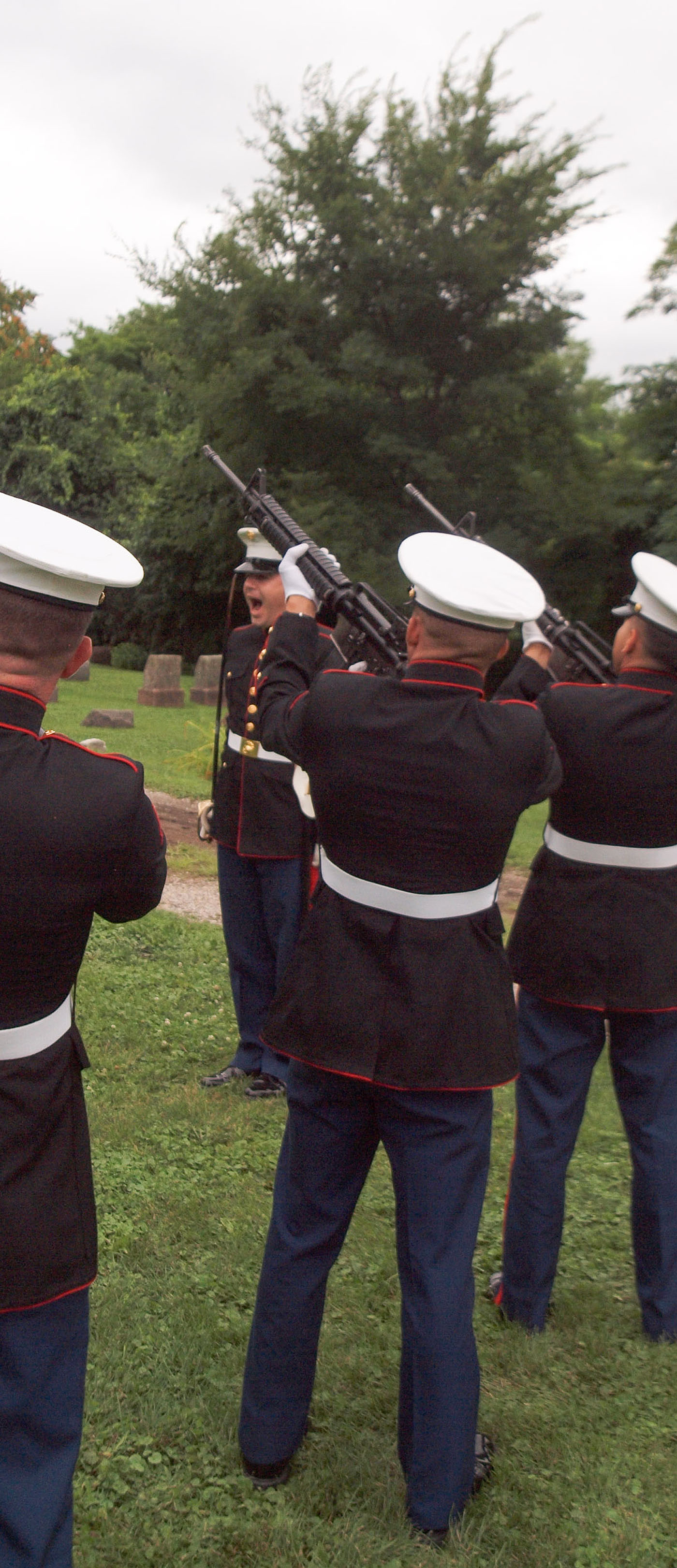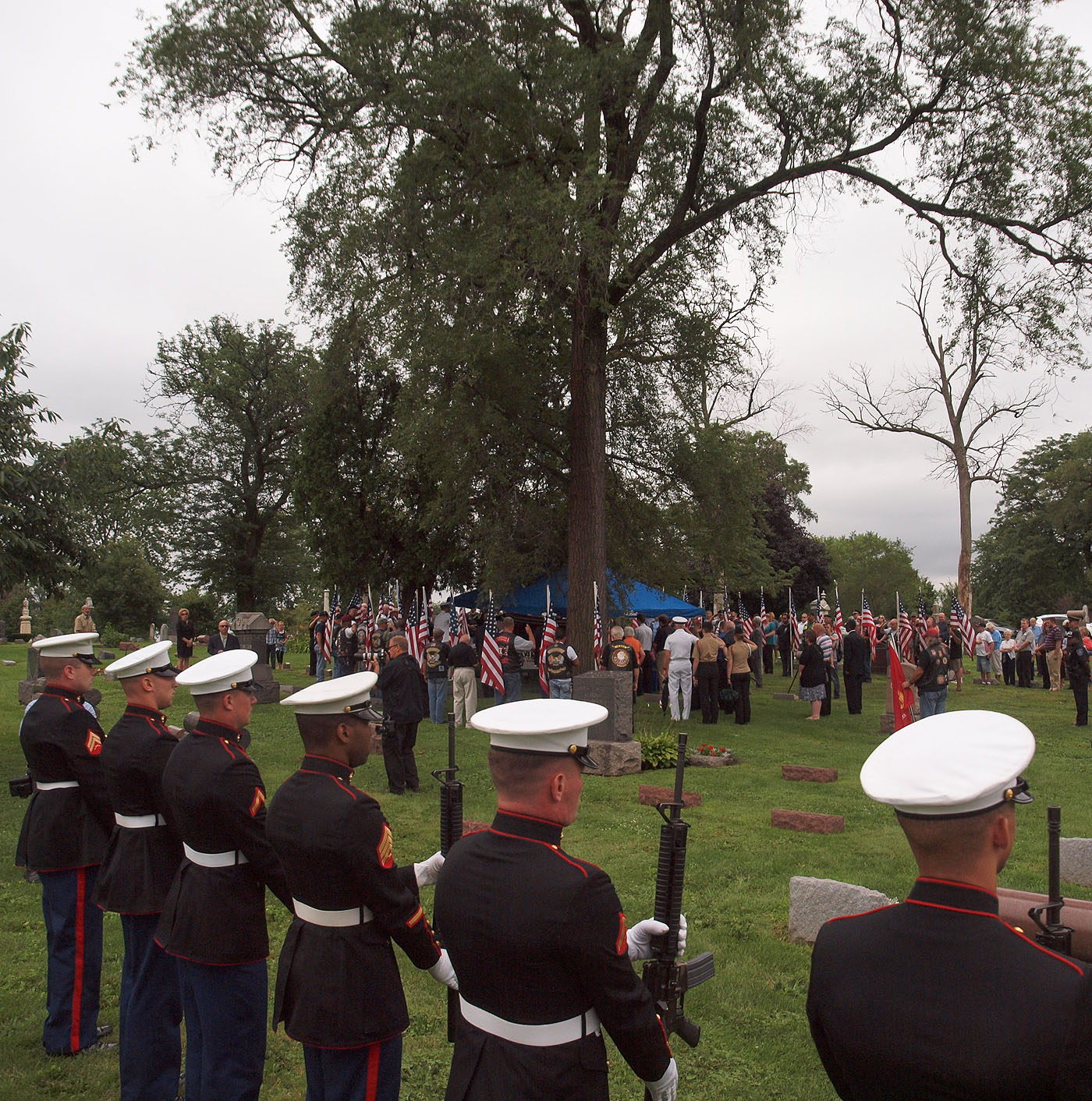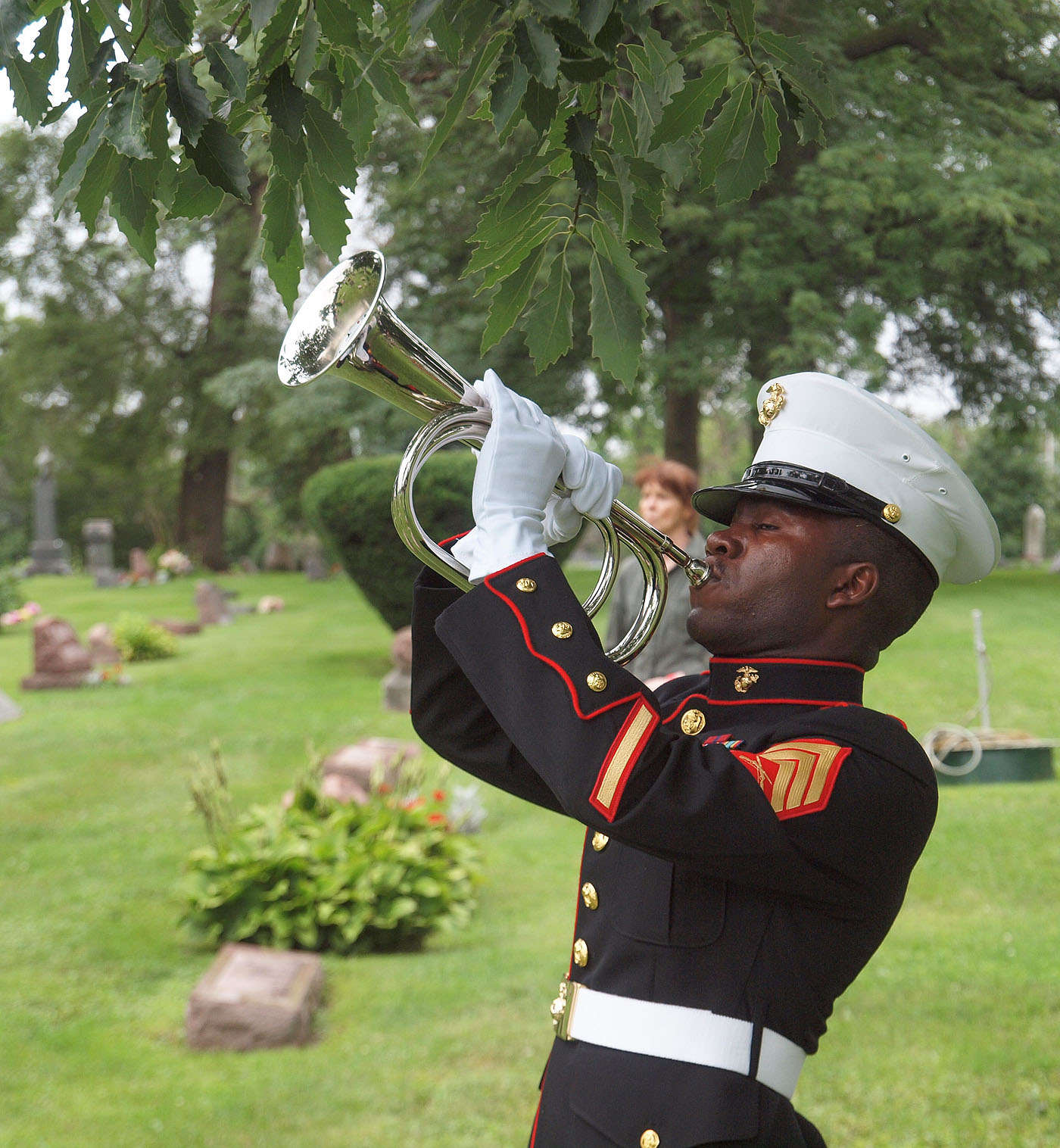 When Charles was a sophomore in high school, Pearl Harbor was attacked. When Charles was a senior in high school, he joined the Marines.
He went to Pendleton and then Betio Island, Tarawa Atoll in what is now the Republic of Kiribalti where he died nine months after leaving Blue Island.
Charles died a half-century before these Marines were born, but they traveled to Blue Island to carry his casket to his grave.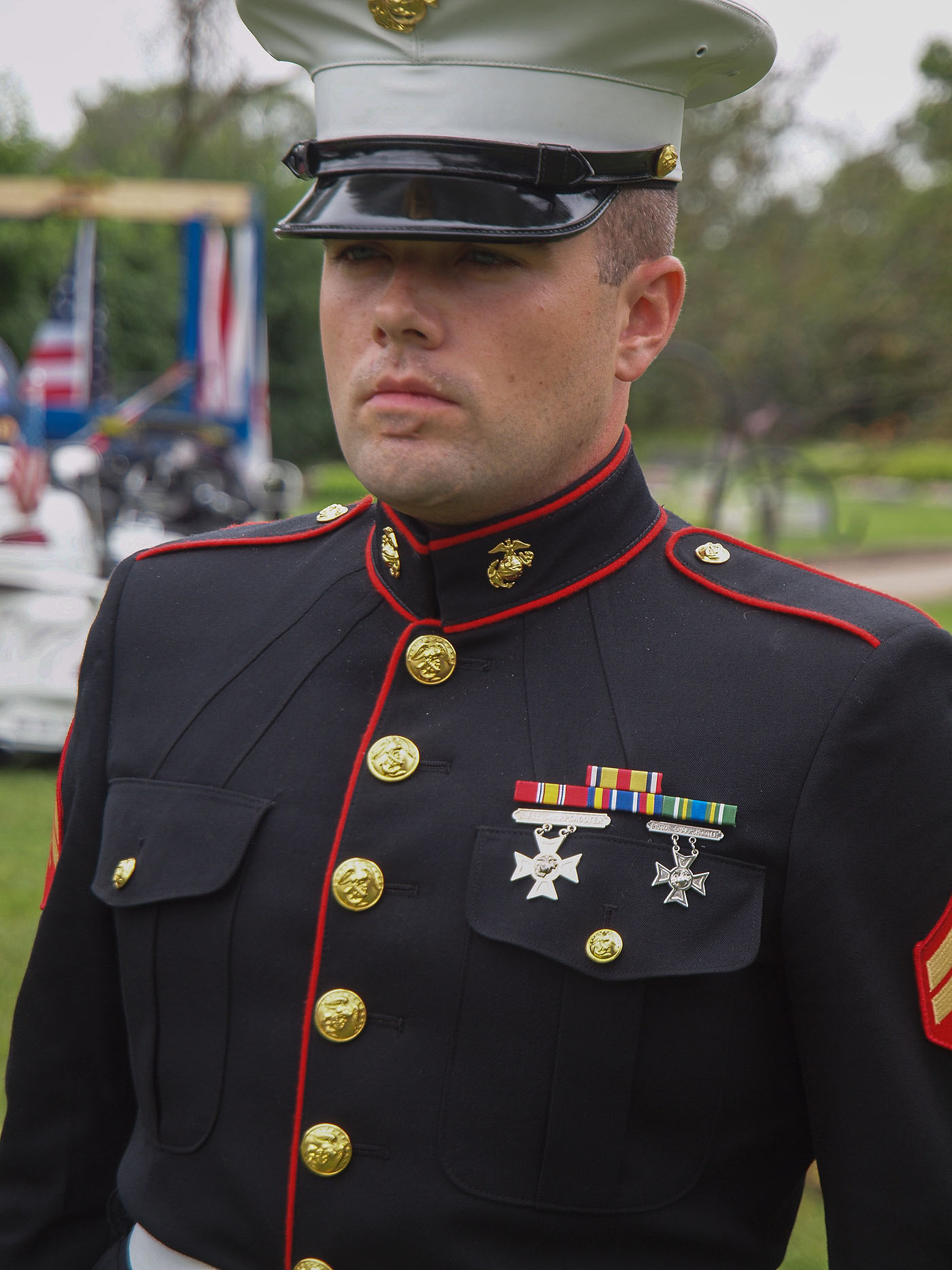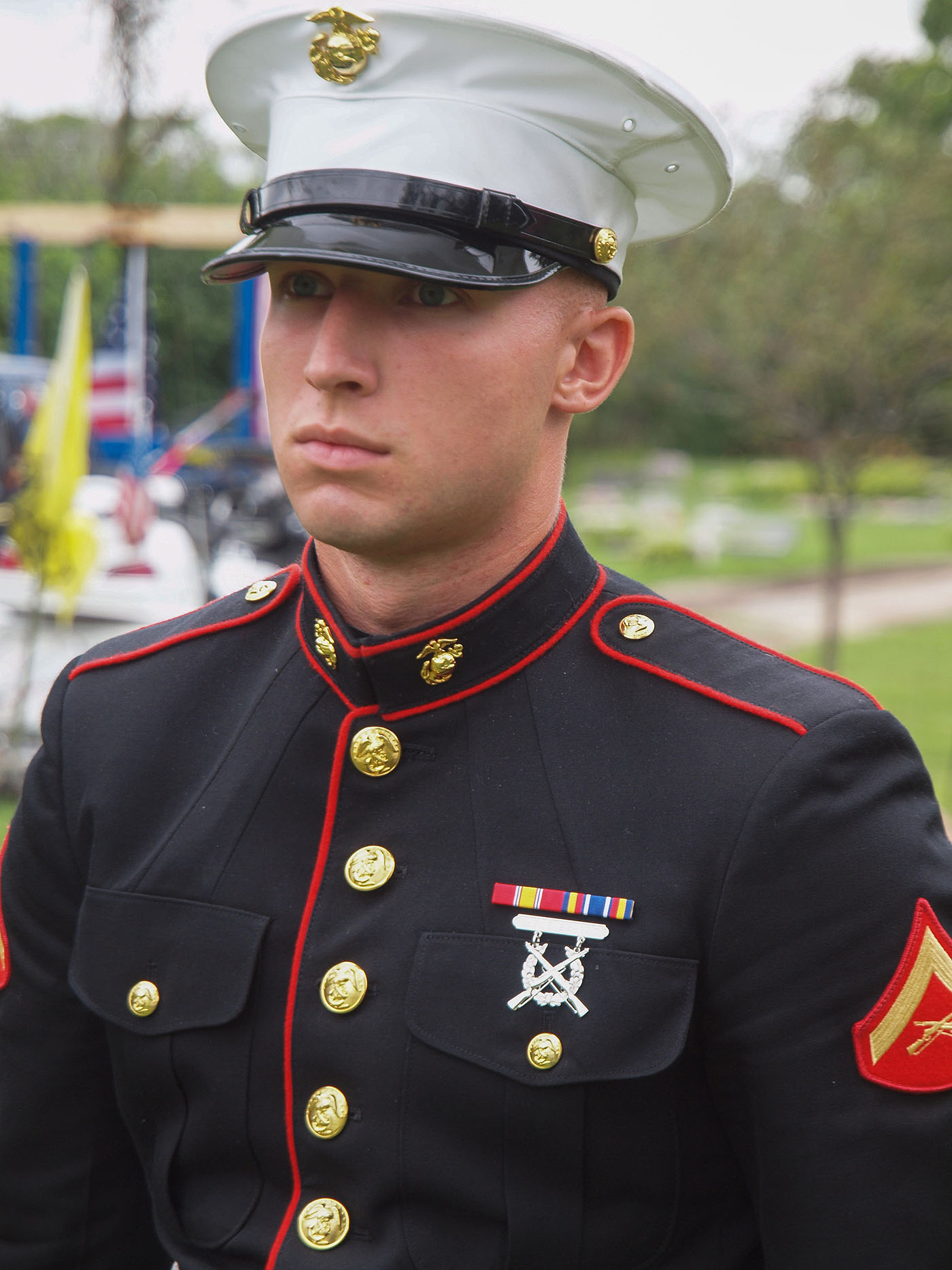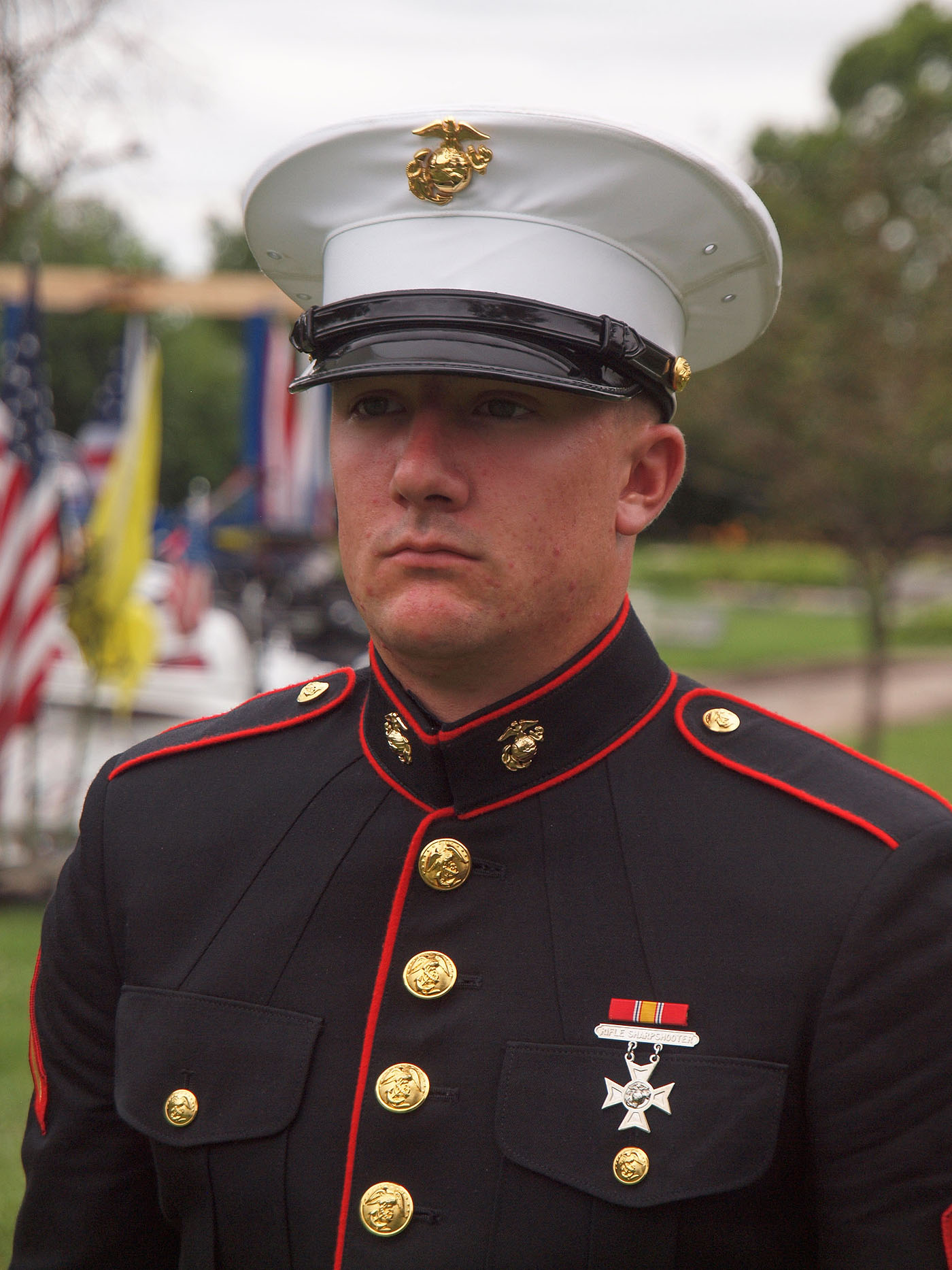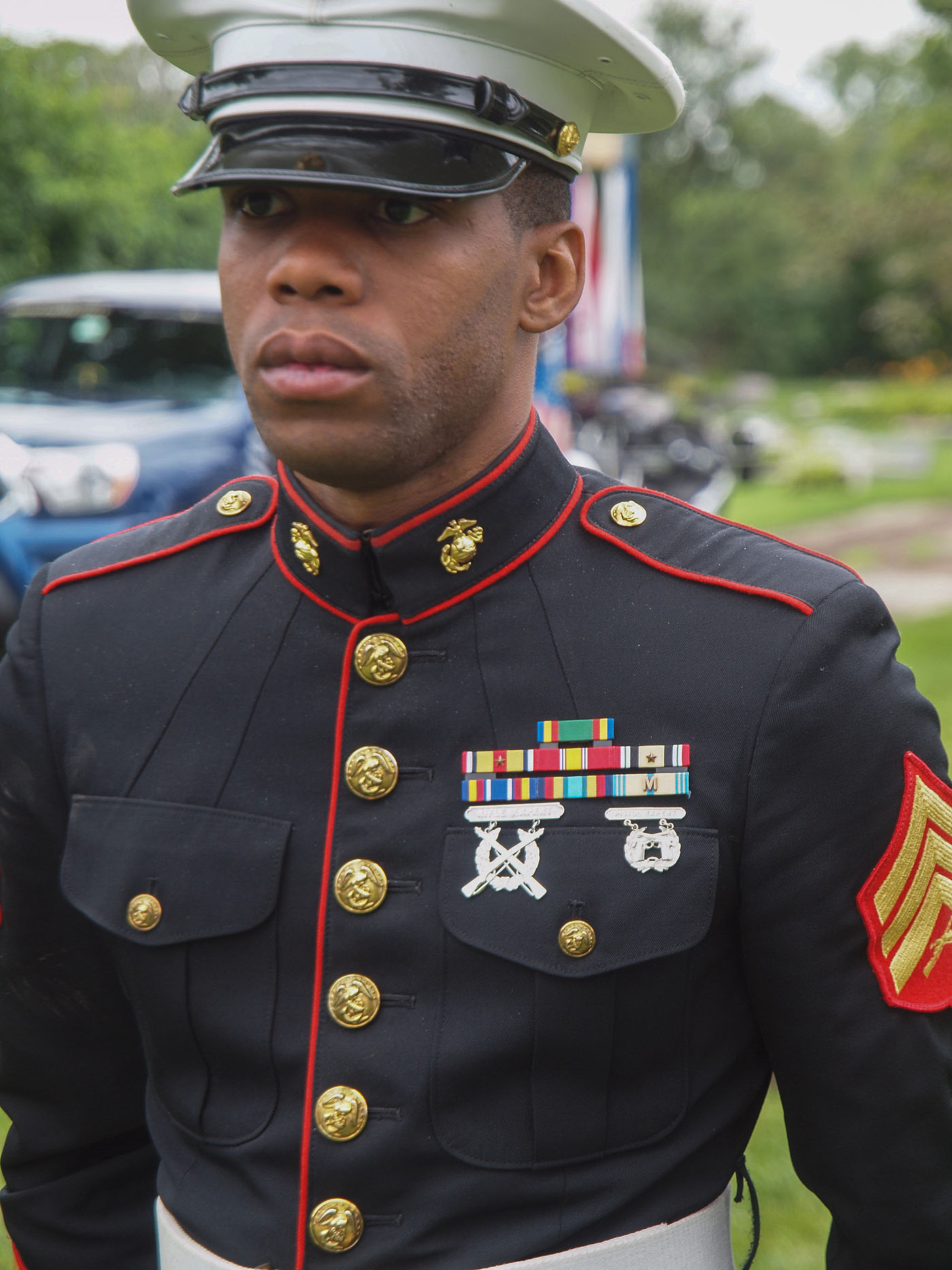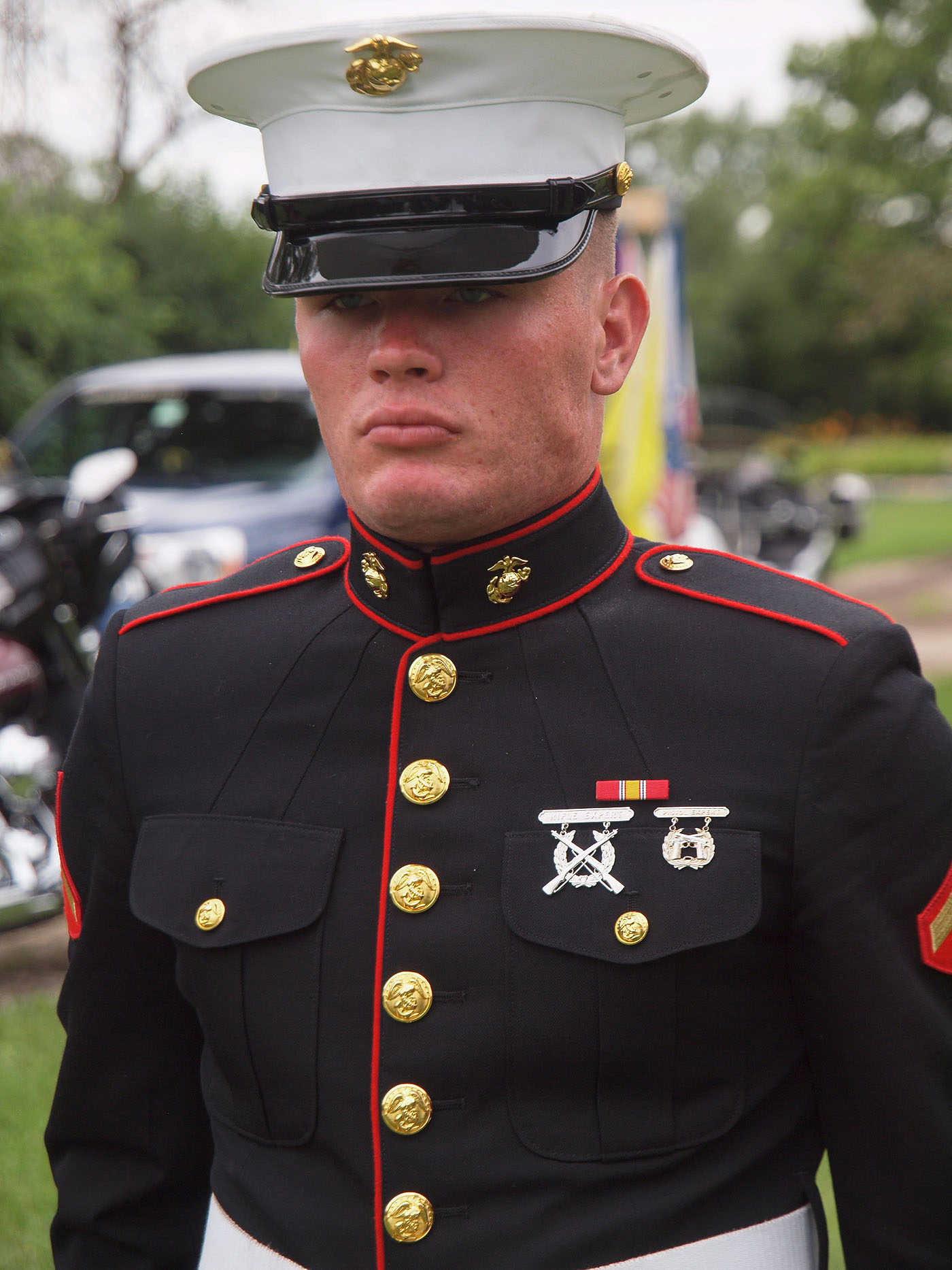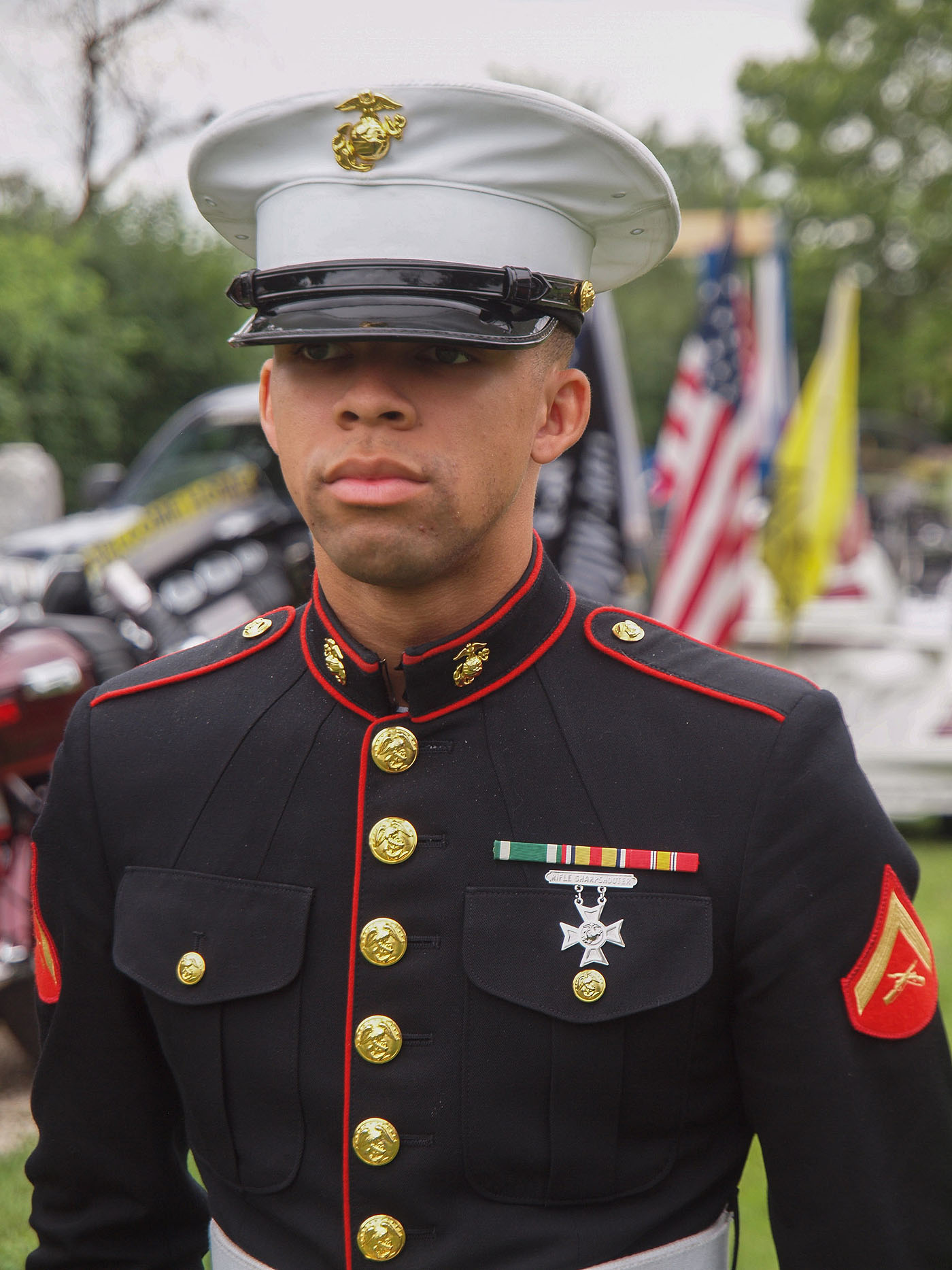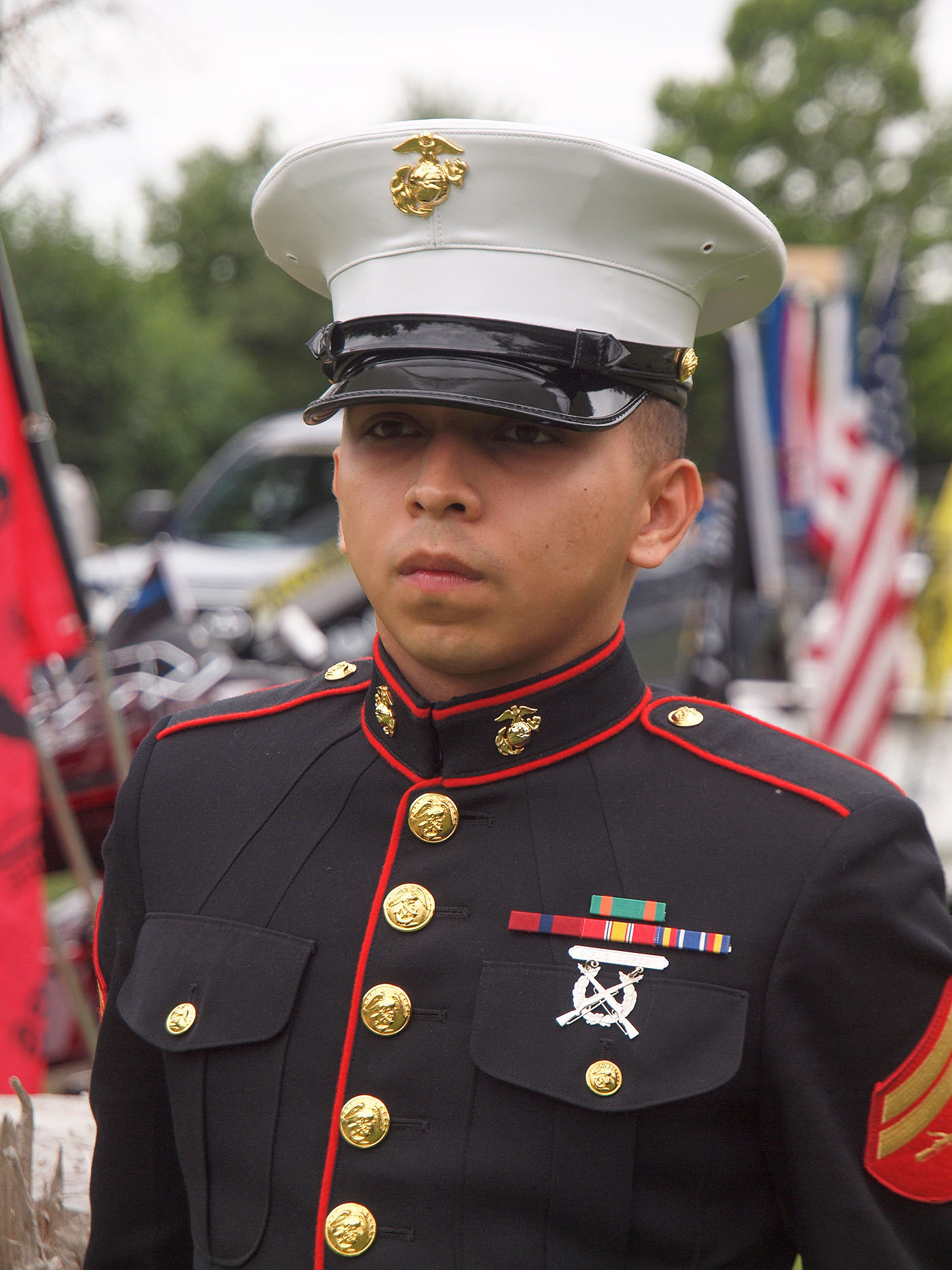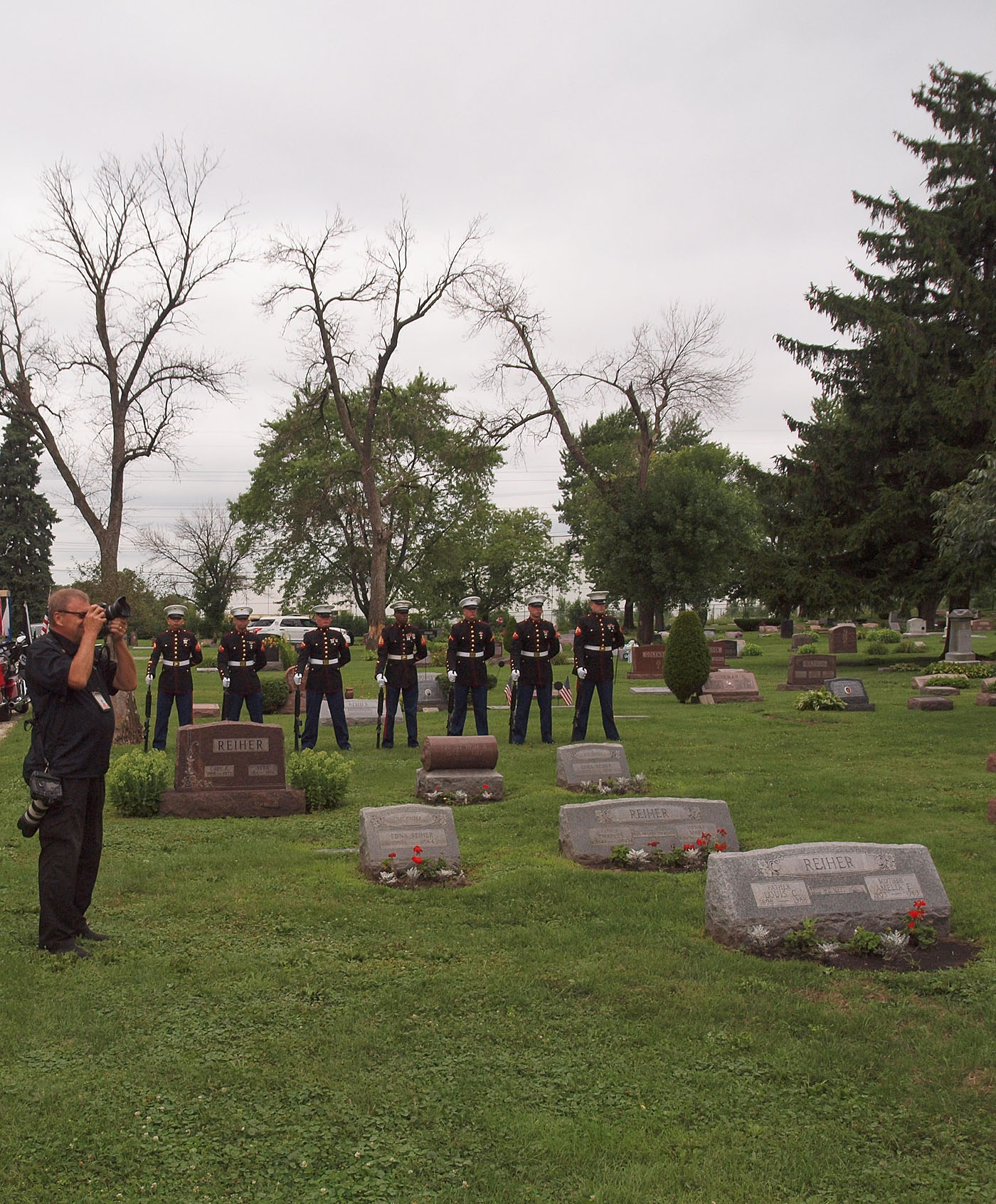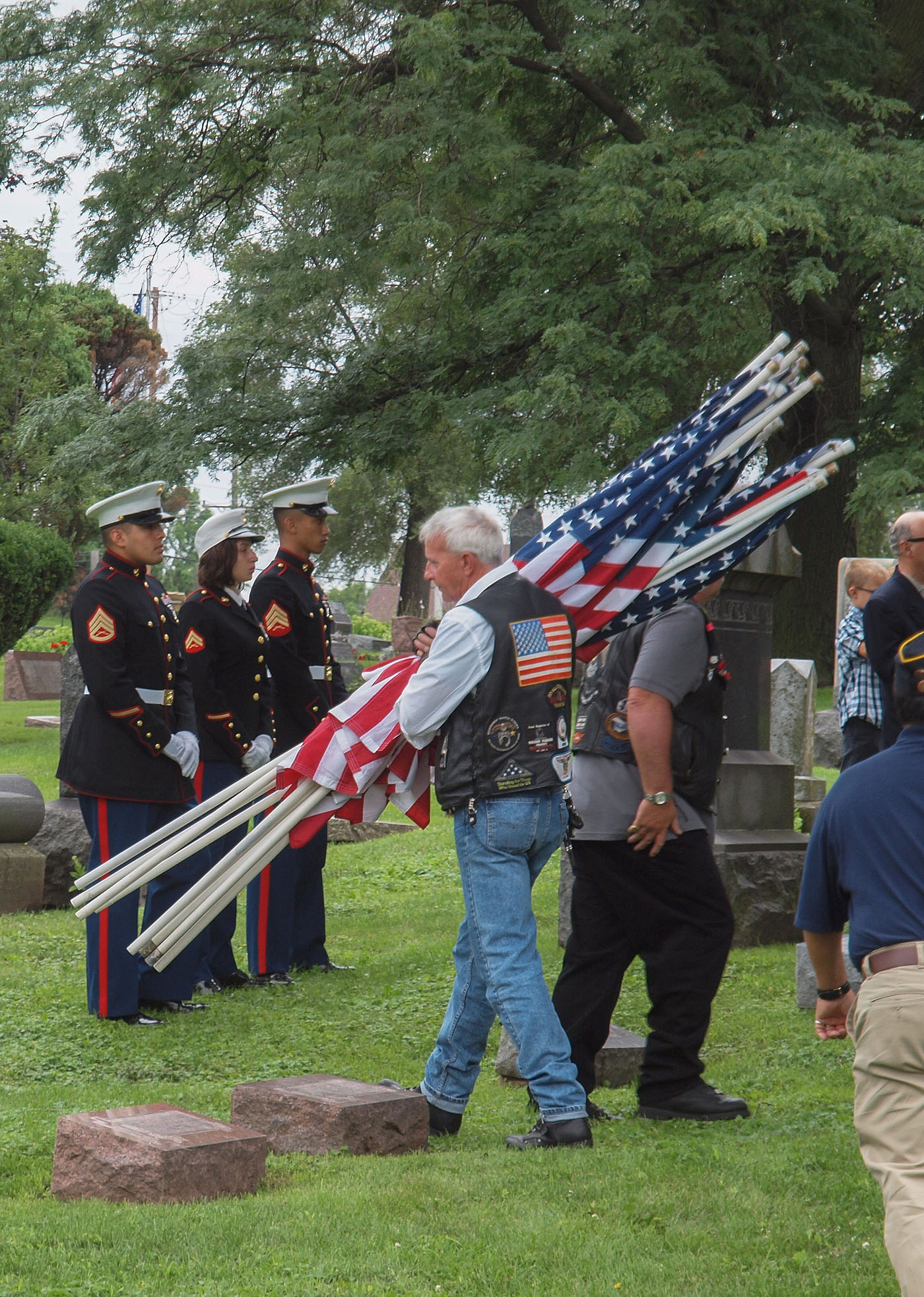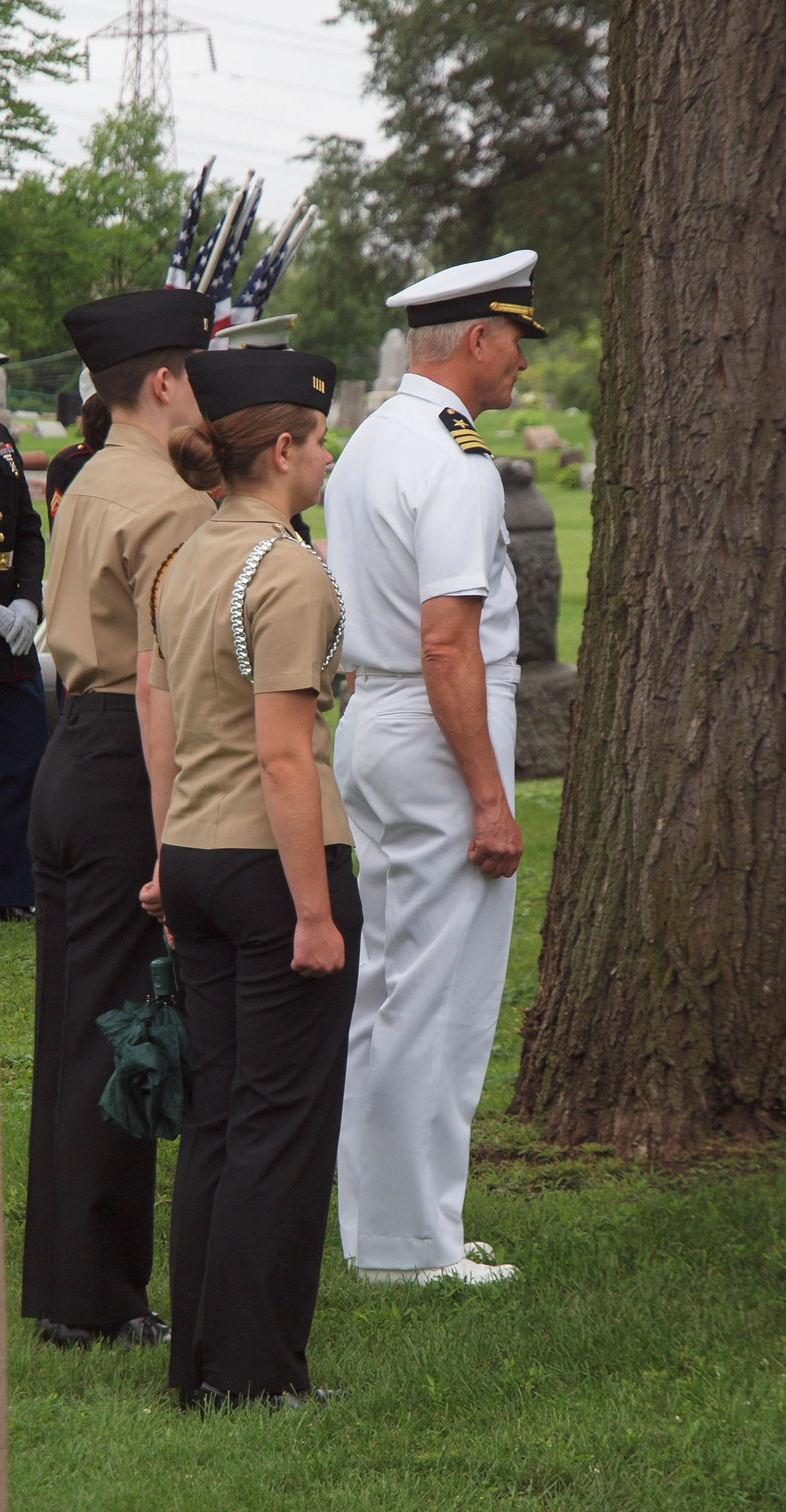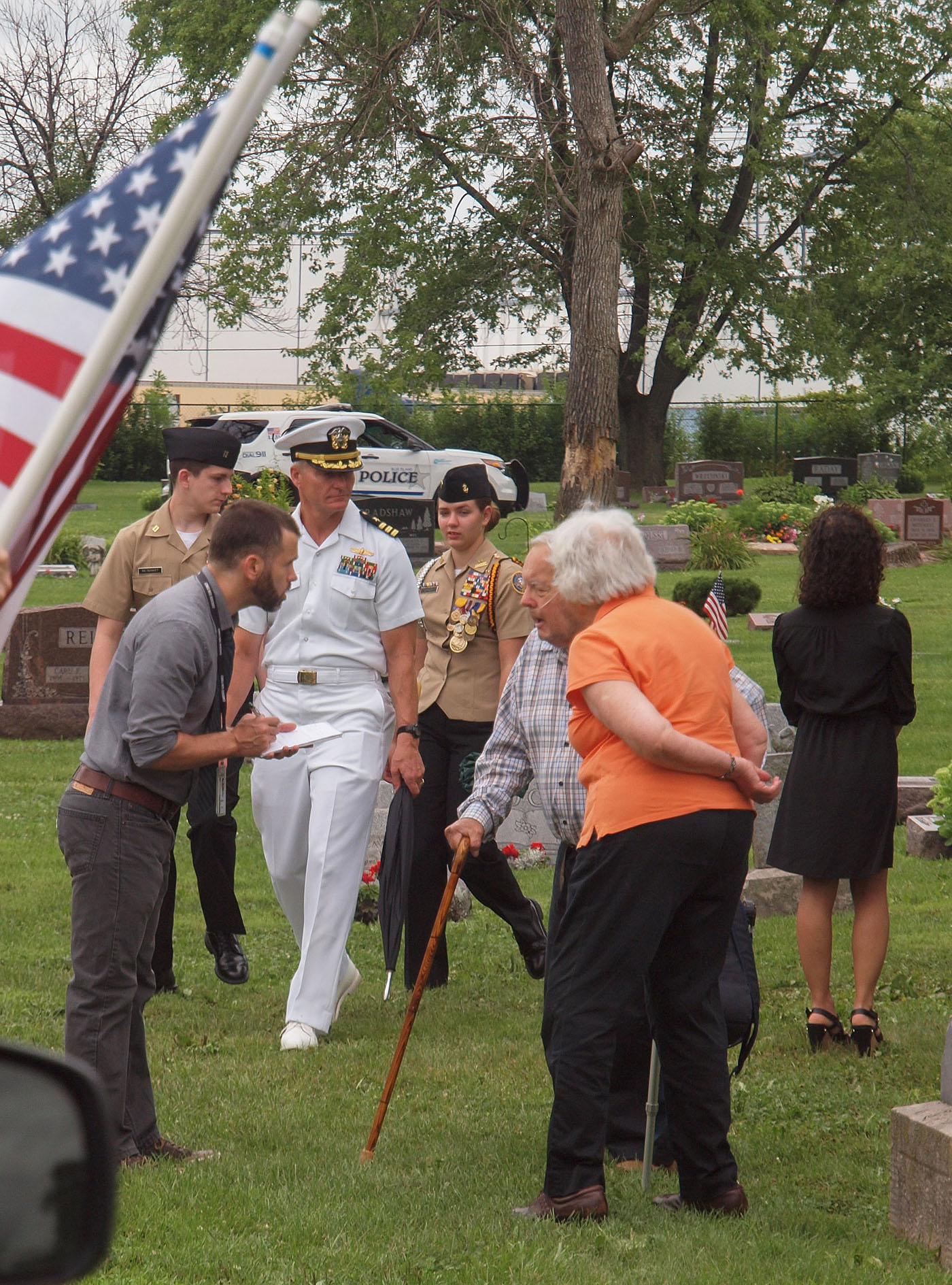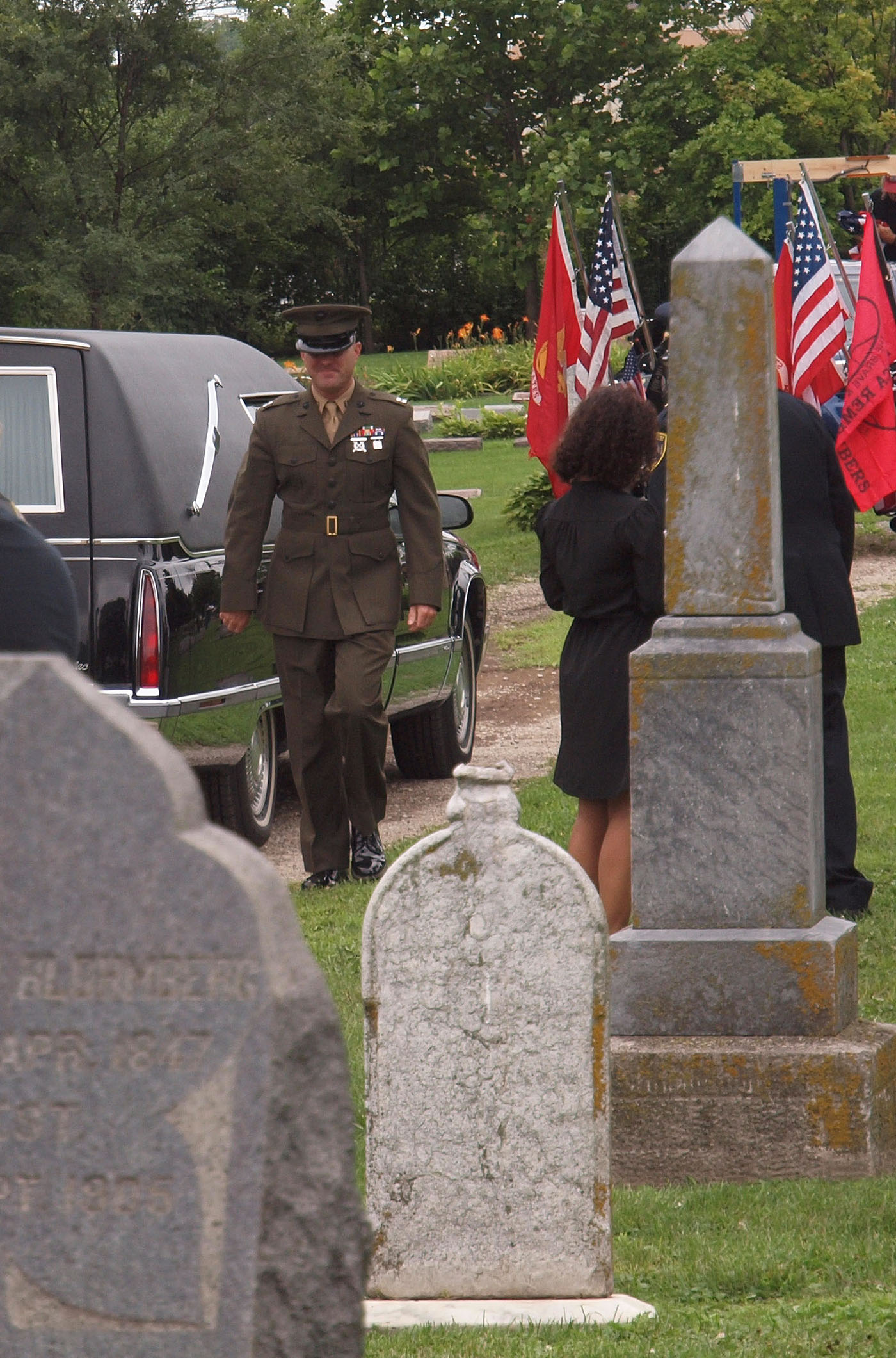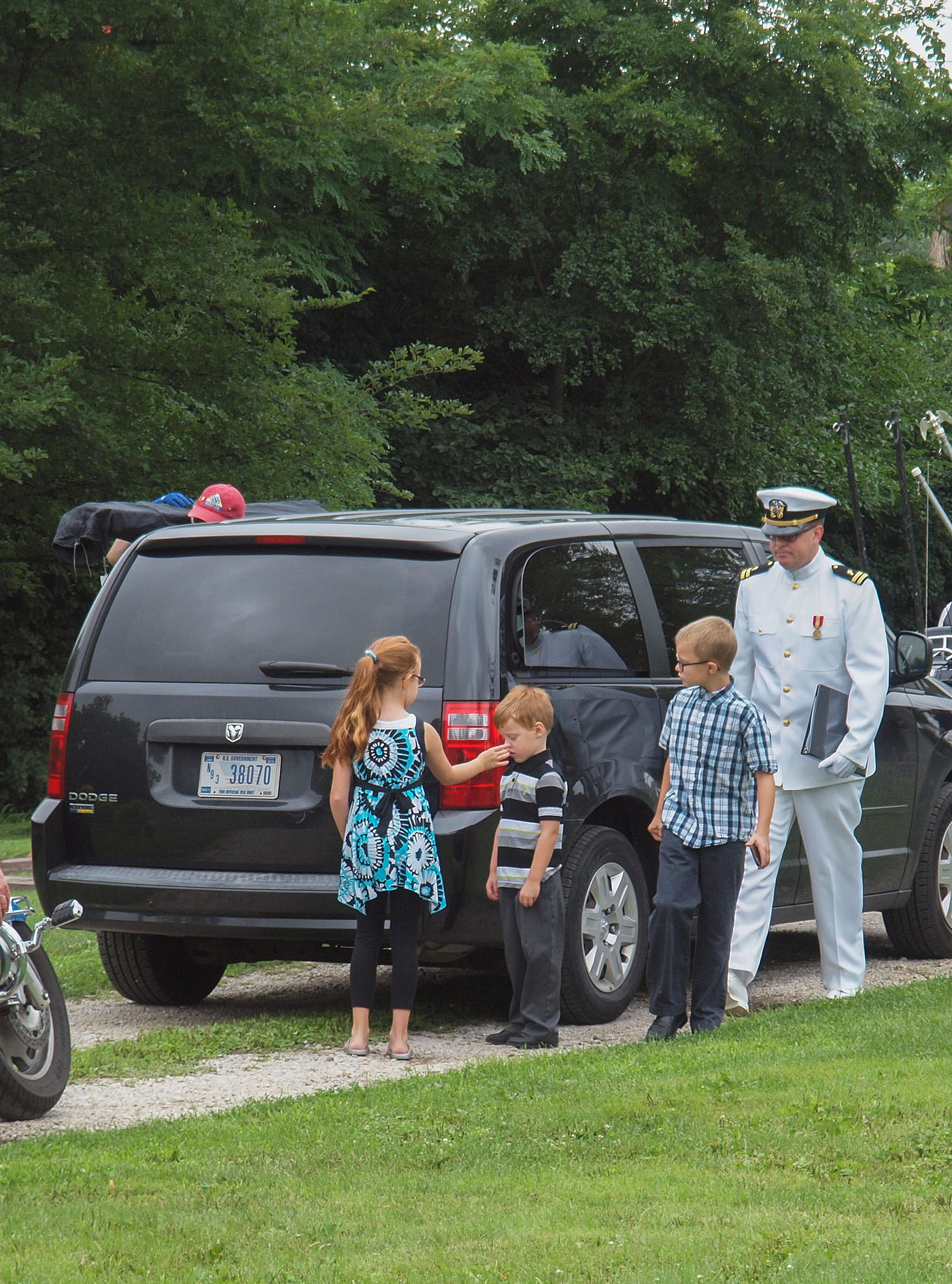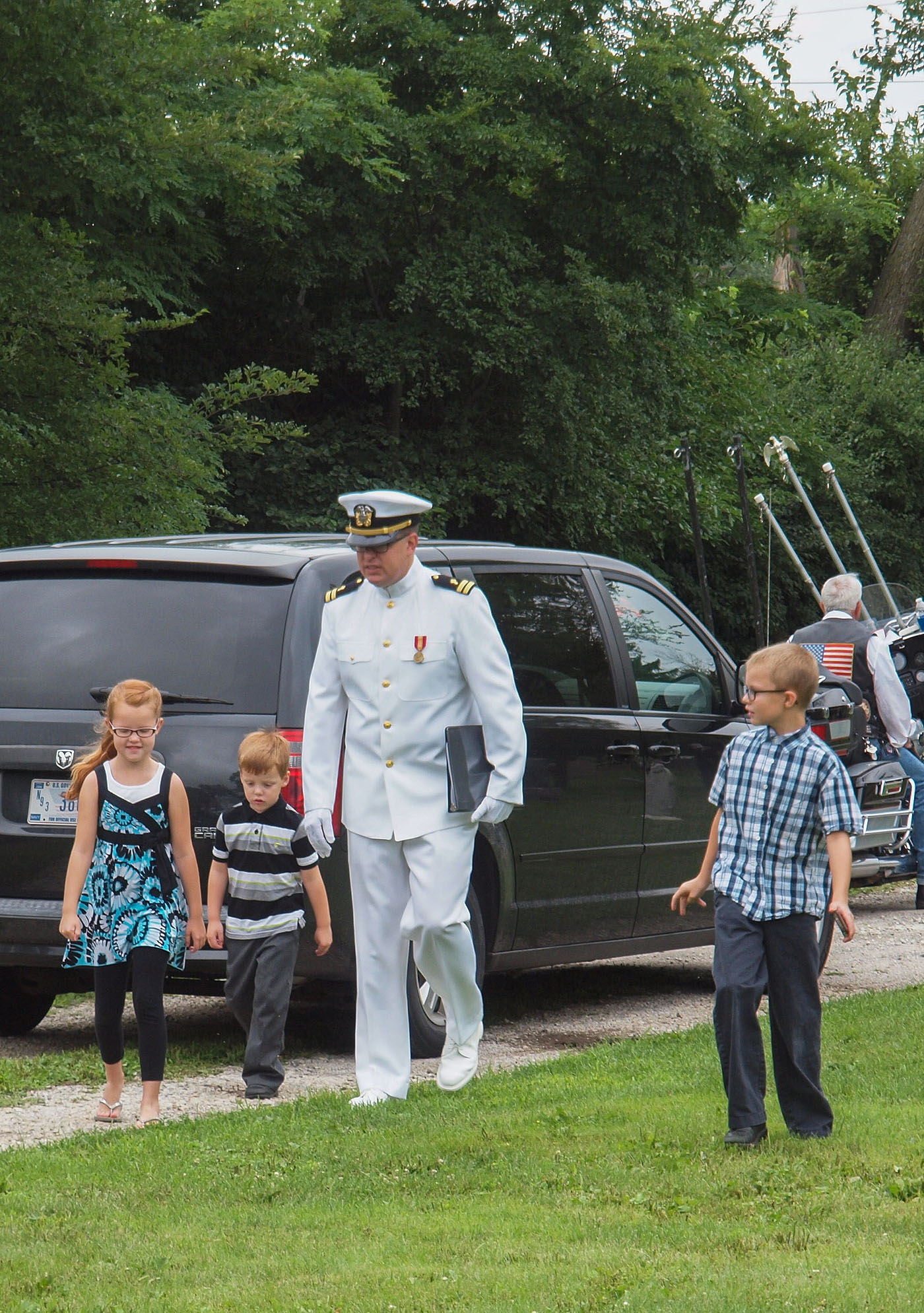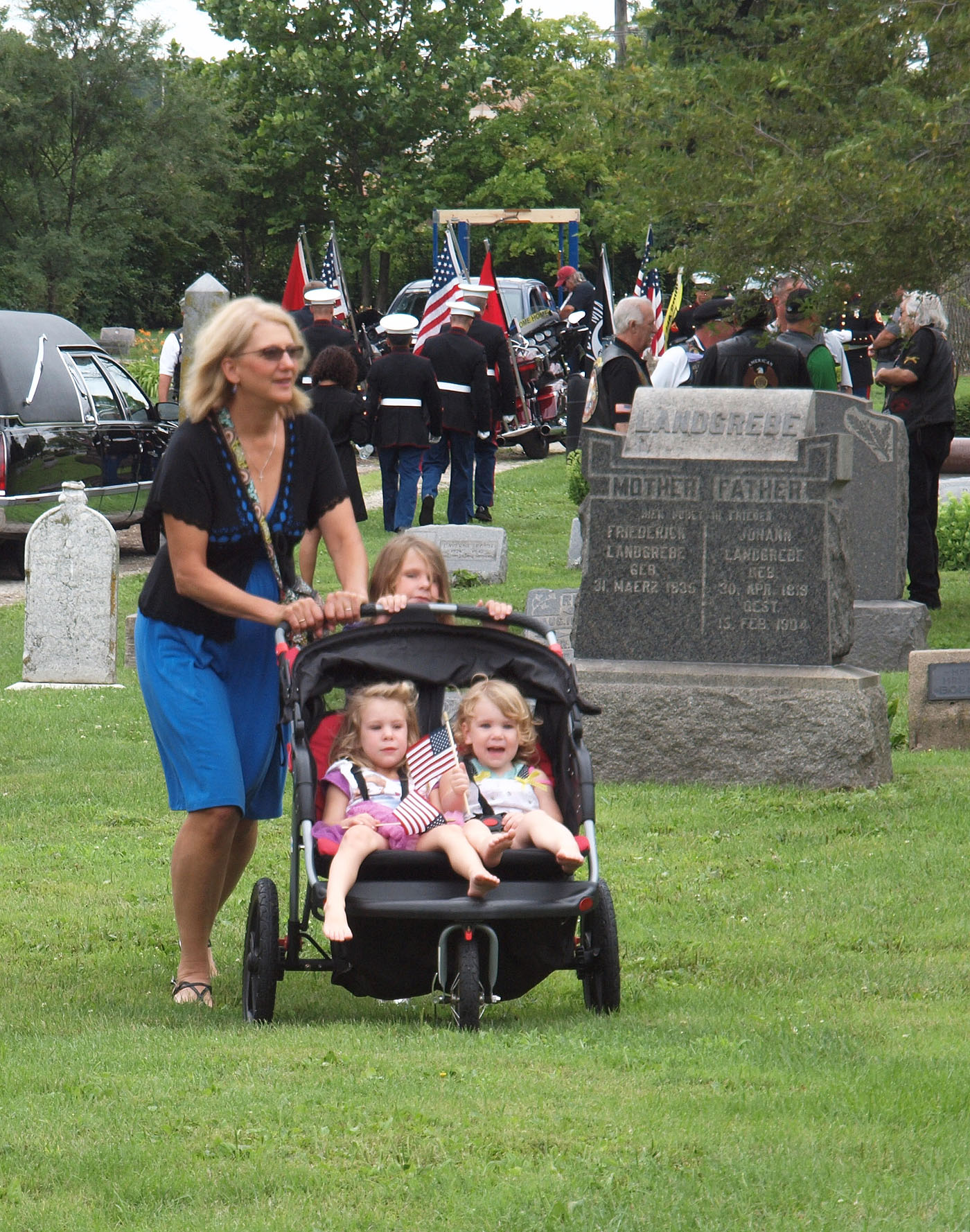 Paraphrasing George Orwell, we sleep peaceably in our beds at night only because rough men stand ready to do violence on our behalf.
Most of us cannot imagine the violence; that is why we must never forget the men.


back to ALL MISSIONS