The World Wars of the last century had "front lines" and you knew which side of the line you were on. Our ten-year campaign in Afghanistan has never had a front line but if it did it would run through Paktika Province.
Bowe Bergdahl was captured near Yahya Khel. The lawless North and South Waziristan lie just across the border in Pakistan. A new versions of the Ho Chi Minh Trail runs through this area.
The day after the Fourth of July, three soldiers of the 18th MP Brigade died there when they were attacked with an IED. Tomorrow I will travel around the tip of Lake Michigan to the funeral of one of them.
Two days ago, Joshua Throckmorton arrived at the Battle Creek Michigan Air National Guard base and was escorted by 105 Patriot Guard bikes.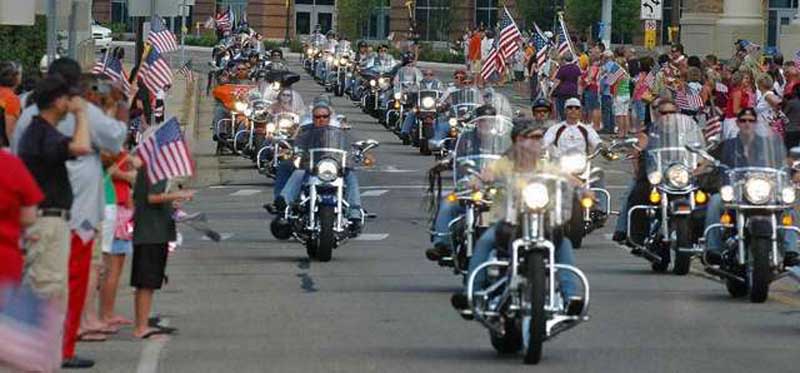 Tomorrow his final escort will take him to Fort Custer National Cemetery.
Wednesday: I am exhausted, so I will update this page in a couple days. For now, just a few photos.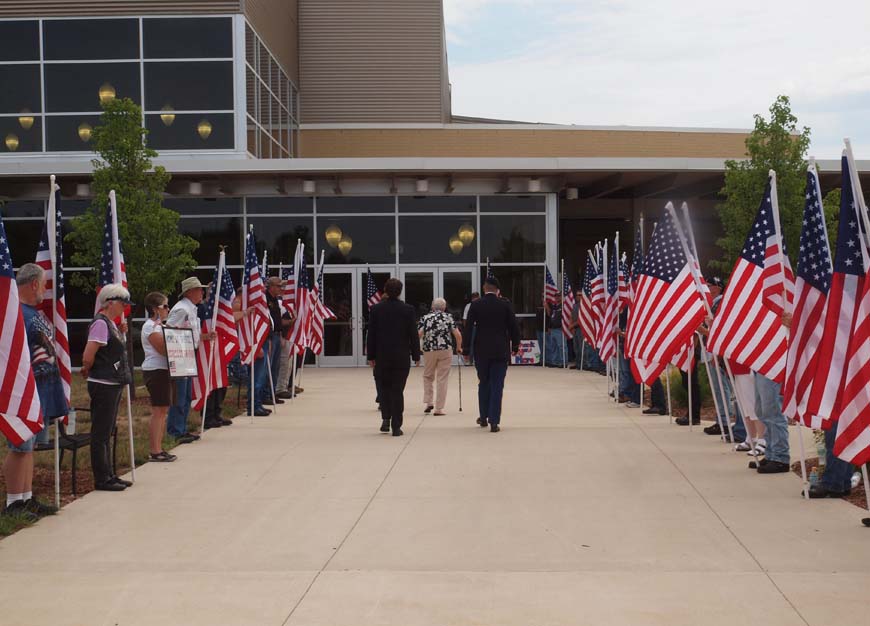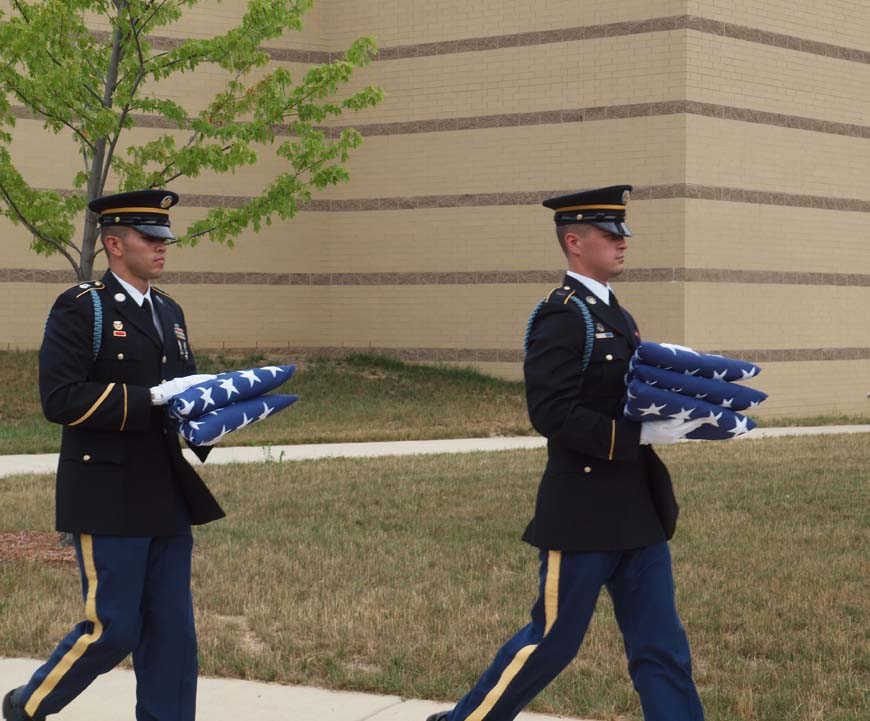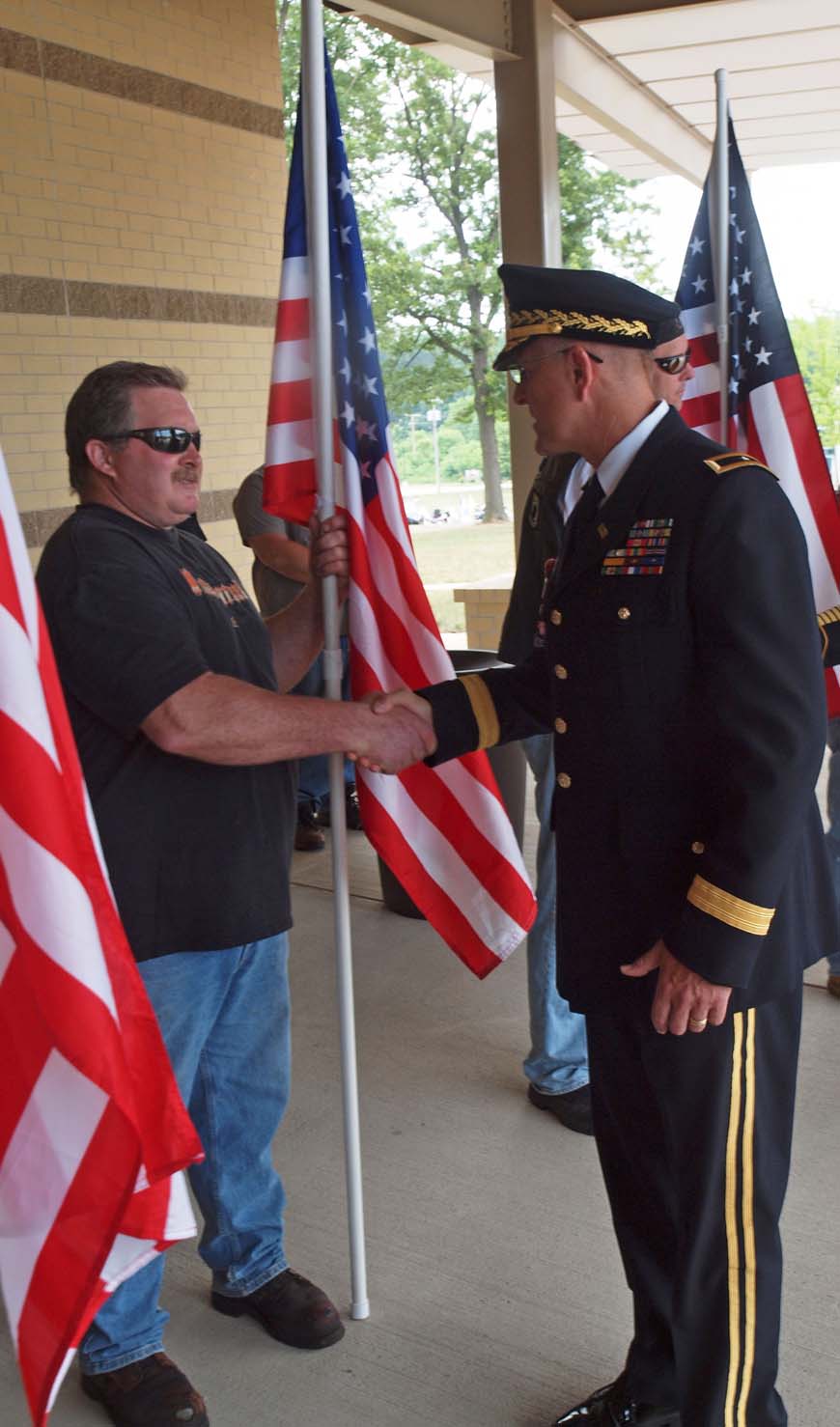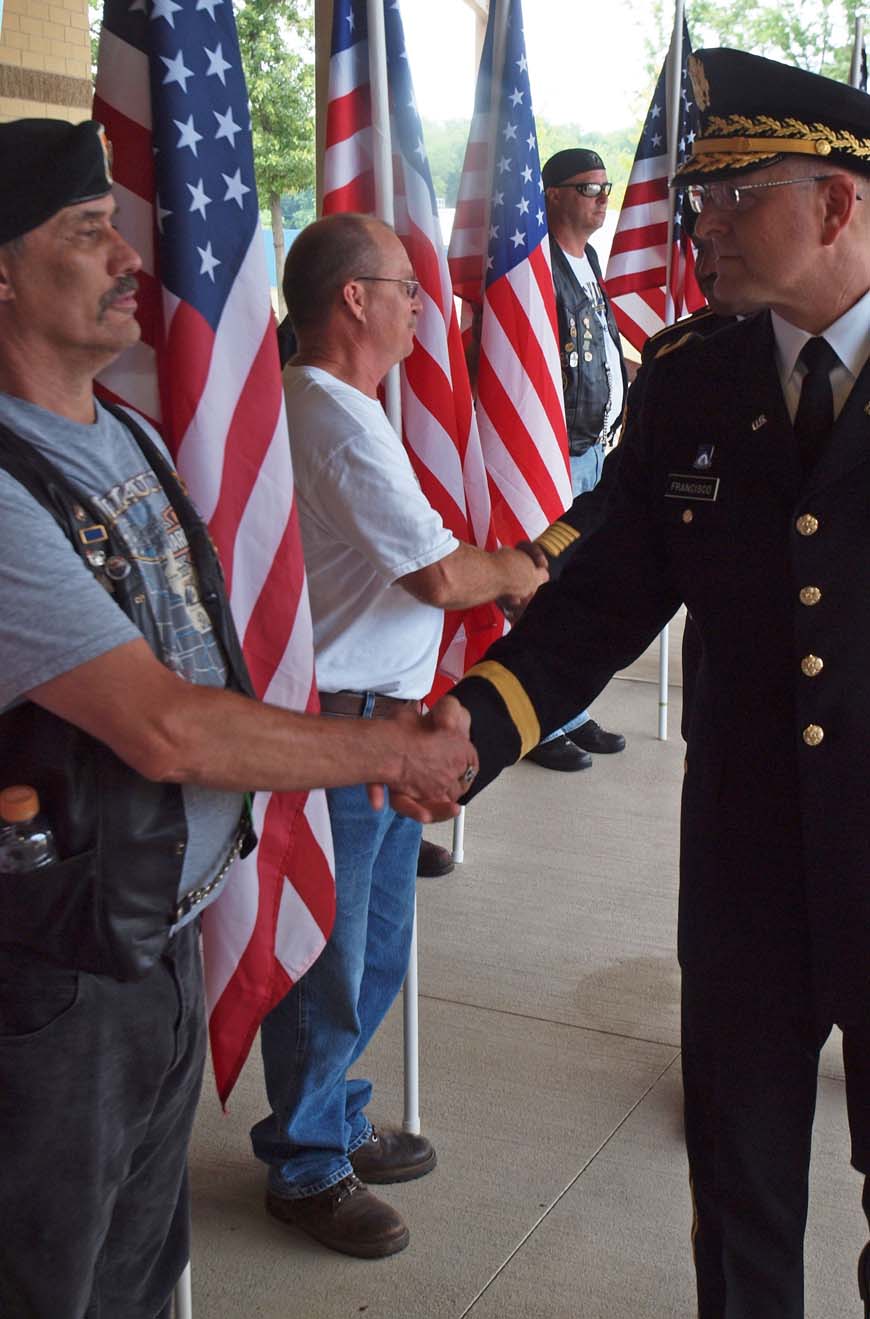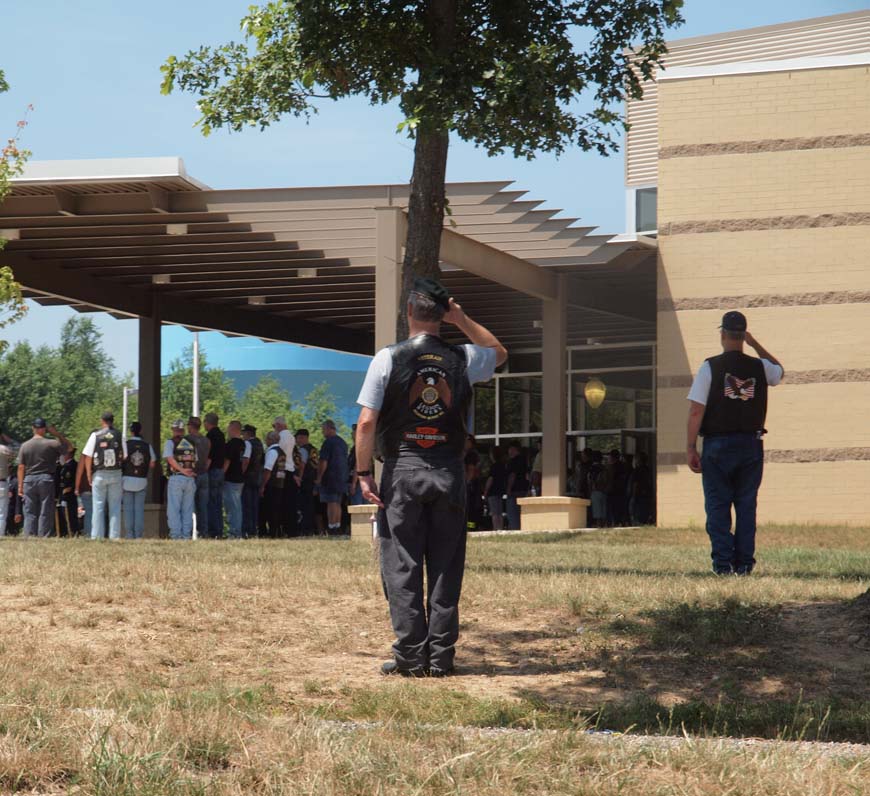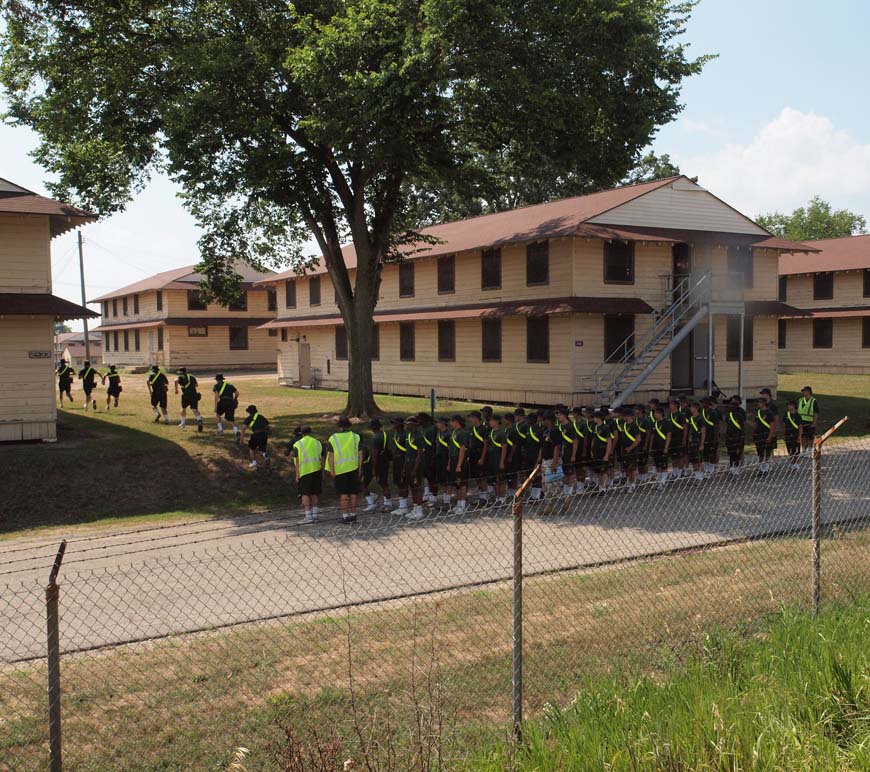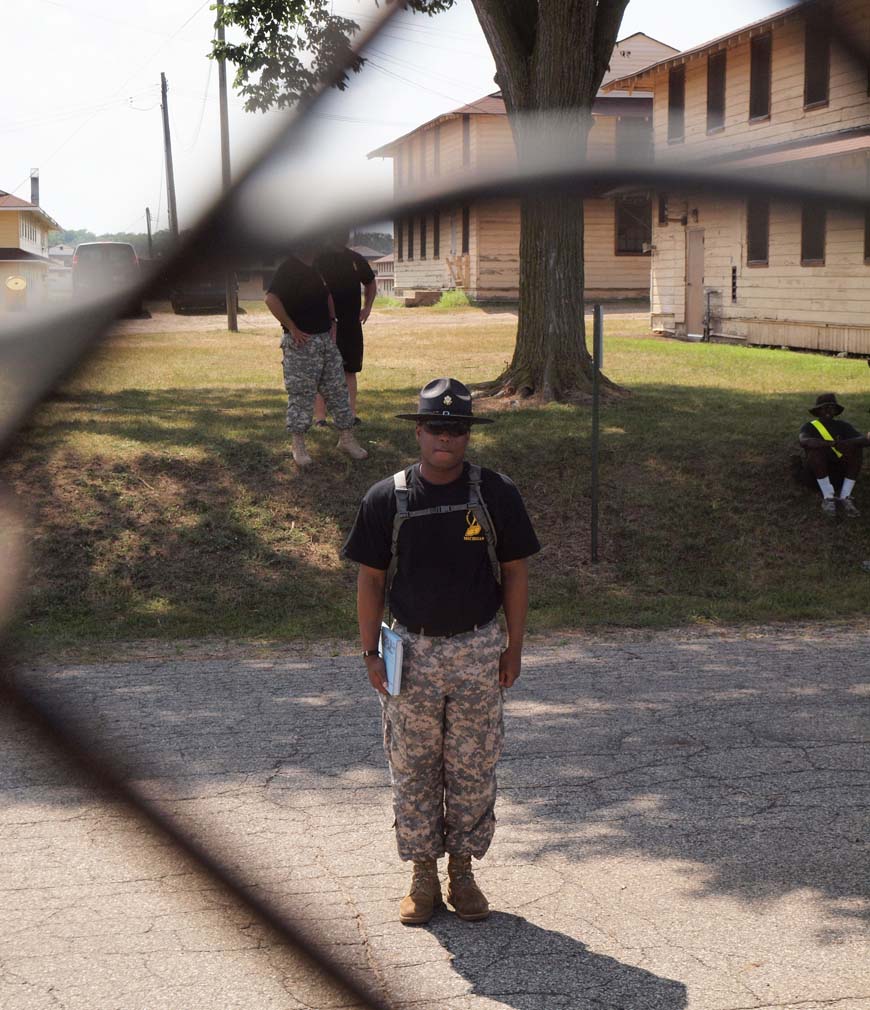 One (Arriving, rehearsing, getting ready.)
Two (These are some of the PGRiders who traveled to Battle Creek and stood in the heat, but probably never met Josh.)
Three (Doing what we can and leaving.)
back to ALL MISSIONS