October 27, 2010
The Patriot Guard is 5 years old today.† (The Patriot Guard Riders will be 5 in another month.)† Terry ďDarkhorseĒ Houck was a founding member.† He is shown here with Wild Bill Logan, another of the four founders; all members of ALR 136.
<![if !vml]>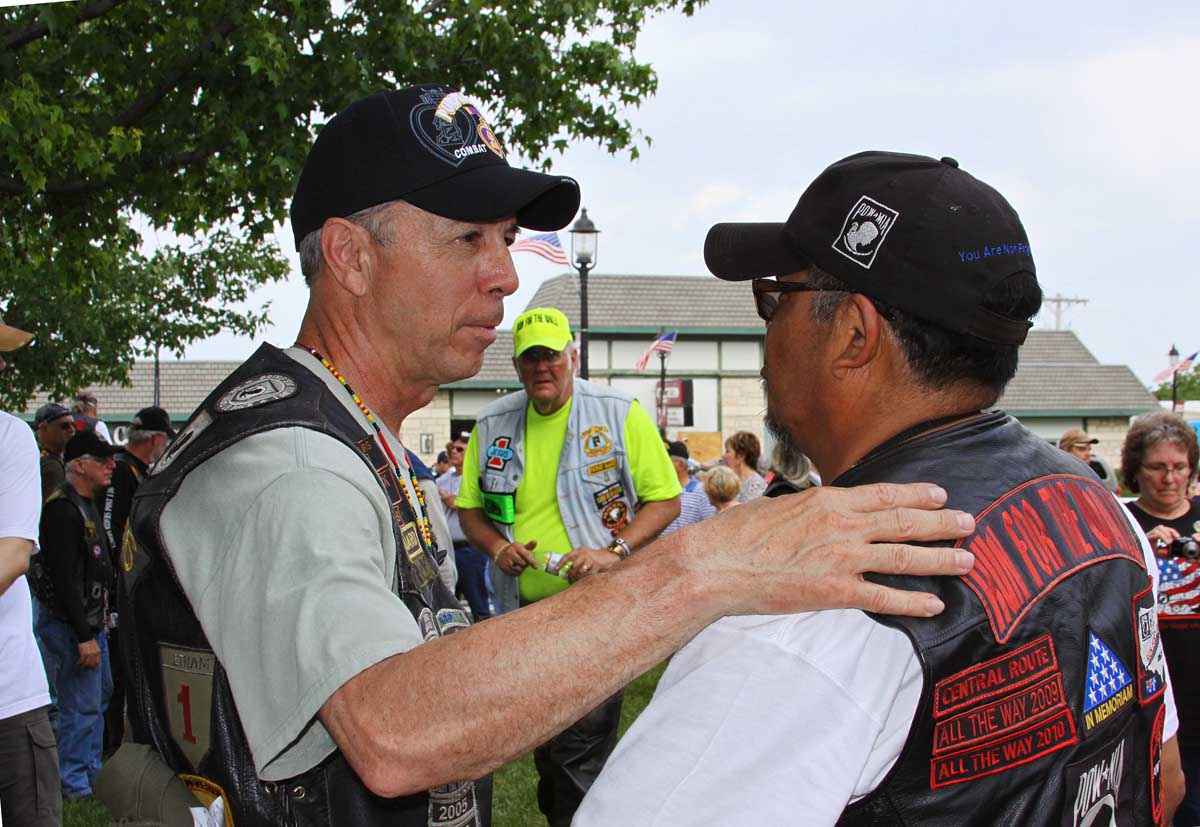 <![endif]>
I went to Kansas in the summer of 2007 for the funeral of a soldier from my step-sonís battalion.† I met Darkhorse then.† I didnít ask if he were part of the 3rd Battalion of the 5th Marines (which is the Darkhorse Battalion) but I enjoyed Terry and his wife Carol very much.† Terry gave me a Kansas Patriot Guard banner for my windshield which has been there ever since, just below my Ryan Jopek decal.
<![if !vml]>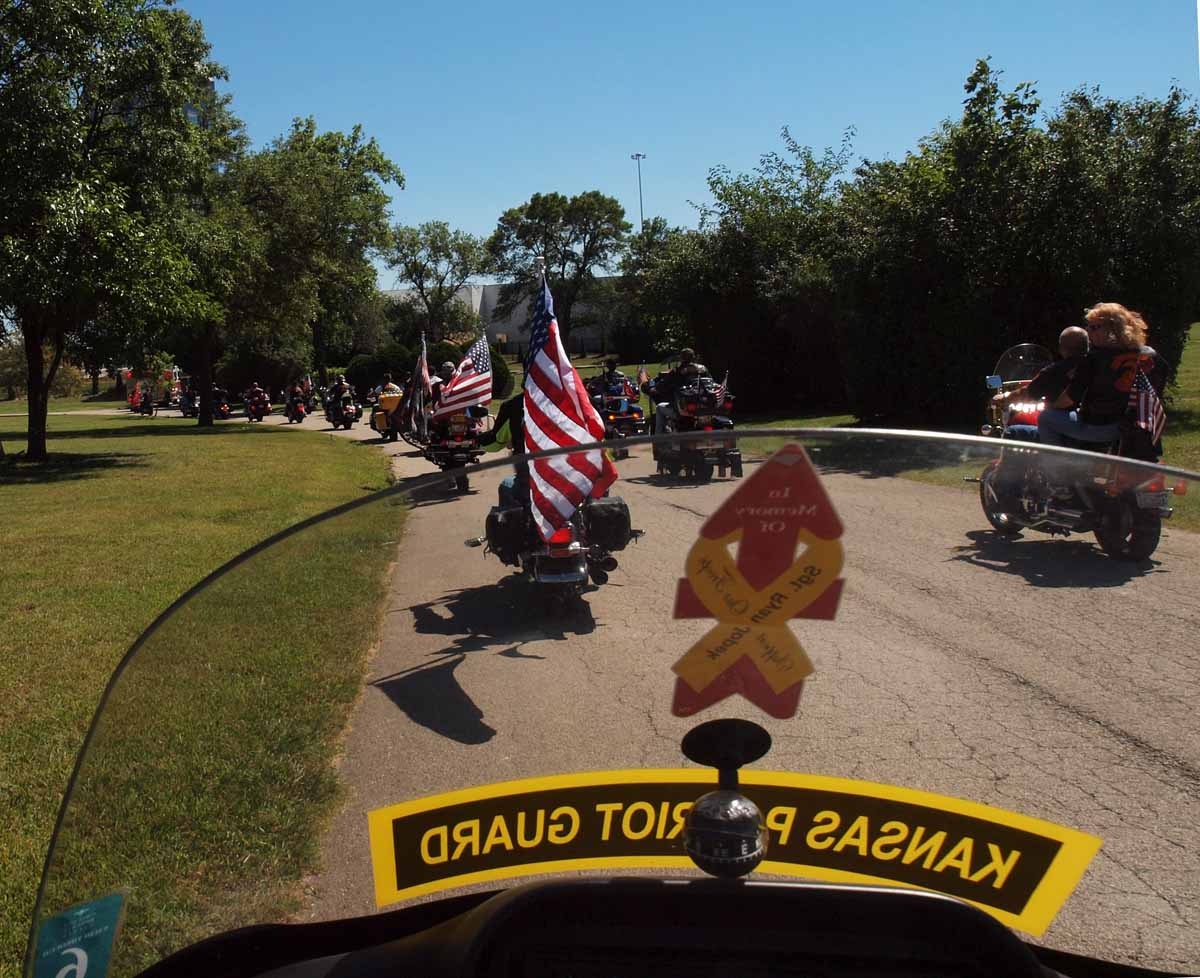 <![endif]>
Congratulations and much thanks to my friends Dave, Fred, Eric and Mark for their recent re-commitments to our fine, five year-old organization.
back to ALL MISSIONS